Big institutions in Hong Kong have poured millions into fusing art and tech in recent years. While this has brought AI choirs to the city, not everyone's happy
When she launched the Microwave Video Festival, in 1996, Hong Kong artist and independent curator Ellen Pau had to assure her backers at the city's municipal council that she would avoid the most sophisticated media art from other parts of the world.
You can tell from the wording of the original press release, in which she was quoted as saying that the festival would bring "simply produced, yet creative" videos that were "relatable" and "inspiring" to local people.
"There was definitely a nervousness about new media and using technology in the arts at the Urban Council," she says. "For the festival to go ahead, I felt it was safer to reassure officials that we wouldn't overwhelm the audience with feats of computing and engineering. How things have changed."
In November 2020, then-Hong Kong chief executive Carrie Lam Cheng Yuet-ngor devoted a whole section of her policy address to art tech, effectively launching a massive local industry focused on newfangled technology in the arts.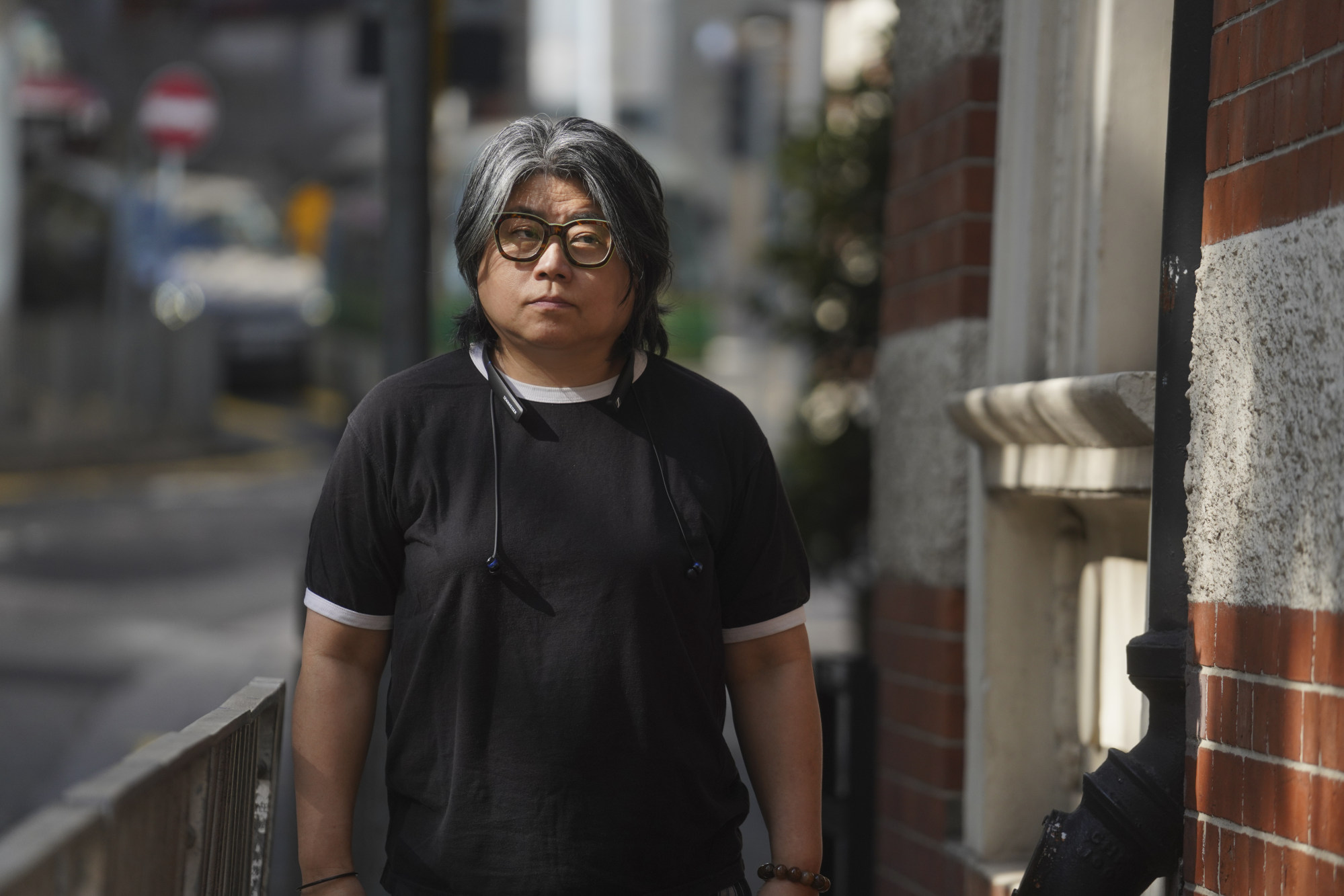 According to Lam, integration of arts and technology was a "new global trend" that Hong Kong had to keep up with.
Her administration set aside a relatively modest HK$100 million (US$12.7 million) for the cause, but the concept – soon reintroduced as the more eye-catching "Arts x Tech" – became a fully fledged phenomenon in 2021, when China's 14th five-year plan designated Hong Kong as a cultural, innovation and technology hub, while investment fever in non-fungible tokens (
NFTs
) took off around the world.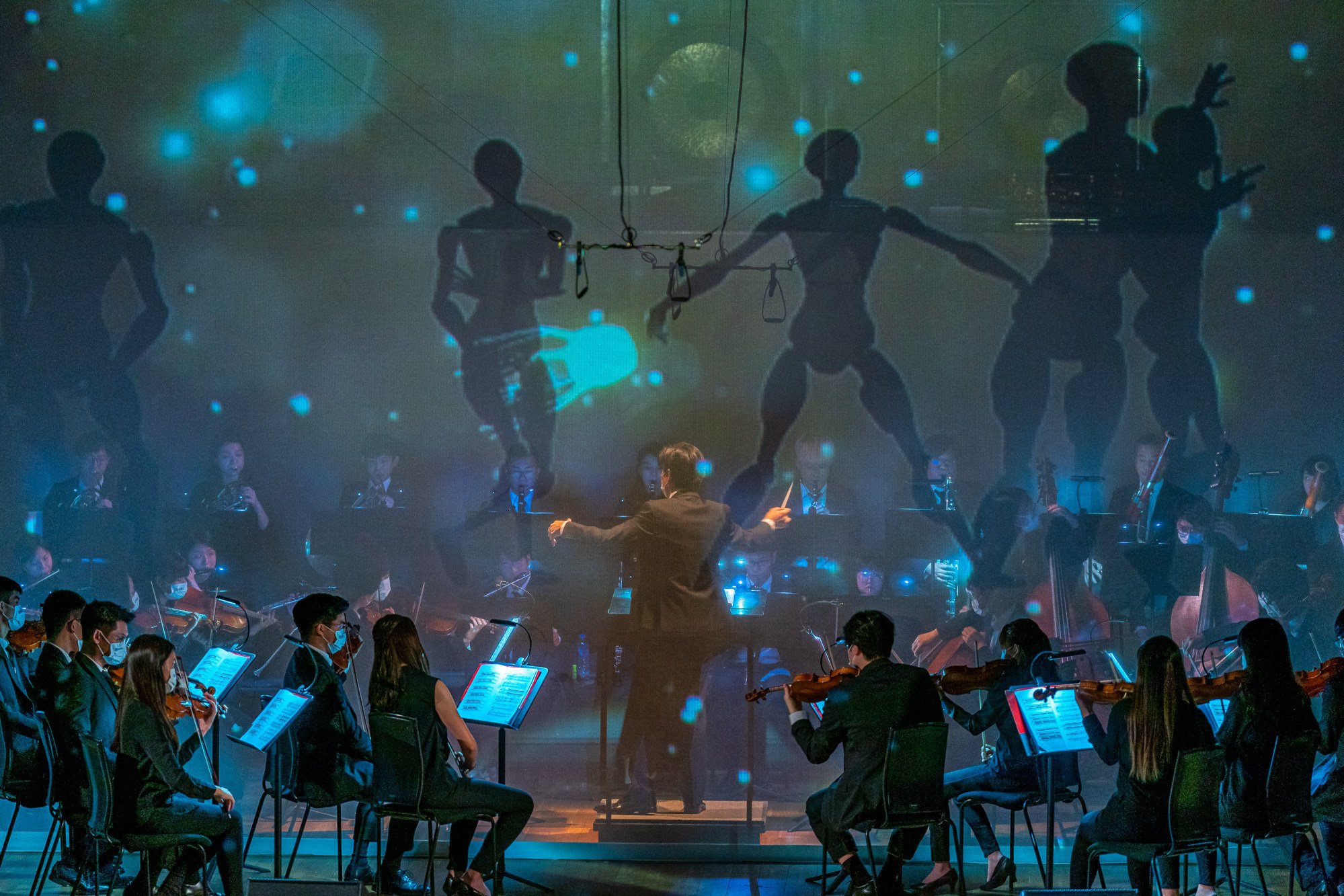 Big institutions quickly followed the government's lead. The Hong Kong Jockey Club is sponsoring an "arts tech festival" – 500 performances and events over eight months at the West Kowloon Cultural District, paid for out of its HK$630 million donation to the government marking the 25th anniversary of Hong Kong's return to China this year.
On the visual arts side, the cryptocurrency crash in May might have cooled interest in NFTs, but organ­isations ranging from auction houses to the Digital Art Fair and cultural non-profits such as the Hong Kong Ballet continue to embrace the idea of digital art linked to blockchain technology as sources of revenue.
Yet, with local venues clogged with AI, VR, NFTs and other trendy terms such as immersive metaverse, Web3 and generative art, there is a dearth of content that is relatable or inspiring.
Simple data visualisation, repurposing old 2D paintings with animation, kitsch images of scantily clad women by male artists and the gratuitous inclusion of video projections in perfor­mances do not count as real innovation. (And sorry, this has to be said: Cantonese opera is not going to be saved by
an AI Law Kar-ying robot
.)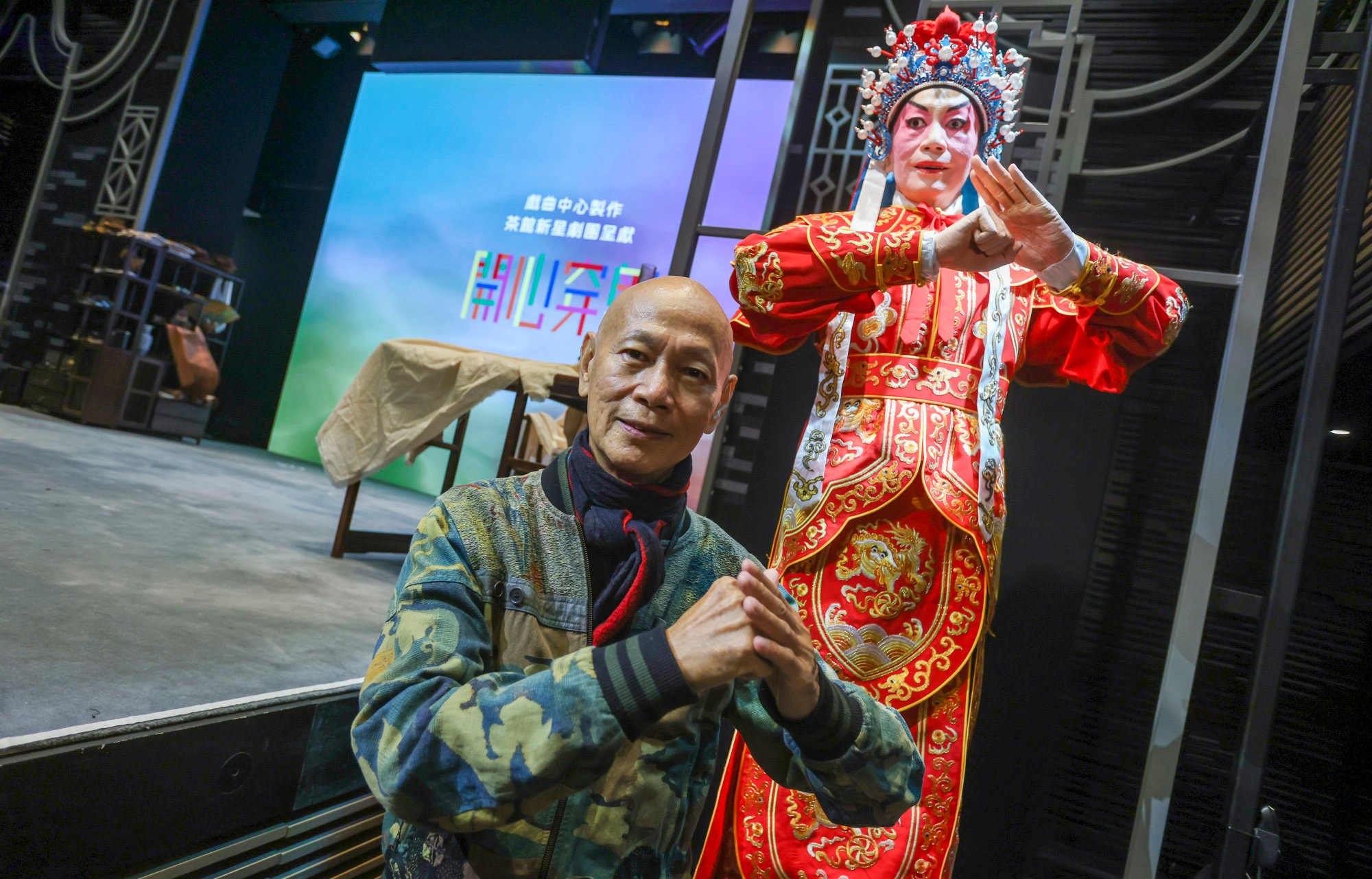 Speaking at the recently concluded 2022 Microwave festival (renamed the Microwave International New Media Arts Festival as soon as Pau managed to sneak in more experimental works), programme director Joel Kwong said more opportunities for artists are always welcome, but with big funding and big policy in the driving seat, there is a risk that projects are launched just for the sake of it.
"Let's get back to the basics," she said. "Why are we doing this? What is there to explore? What are the possibilities?"
Benny Lim Kok-wai, who teaches cultural manage­ment at Chinese University, says the government is simply talking a big game with its plan to make the city an art tech hub. "It's better to start small. You can't instantly have, for example, what the MIT [Massachusetts Institute of Technology] has done for 20 to 30 years. And we must develop a culture of risk-taking that allows for failures.
"The government shouldn't just give out funding based on success, box-office appeal and the creation of spectacles."
Lim feels that "a space for incubating works in progress may be more helpful than a mad rush to adoption of technology without training and exposure. Projects that get public funding should have a chance to develop offstage."
Everyone wants to put the robot and cloud machines up front, but it works better if the tech is in the background.

Scott Hessels, associate professor at City University of Hong Kong
For Kwong, Arts x Tech is not just about making a piece of work for a show, but also about developing a piece of tech that artists can use.
"It's about a culture," she says, pointing to pioneers such as Experiments in Art and Technology (E.A.T.), a now 55-year-old collective set up in the United States by Bell Labs.
It is a space where artists such as Robert Rauschenberg facilitated – rather than dictated – exchanges between engineers and the arts, and the Taiwan Arts and Technology Center (better known as AND), which helps creators from different genres "share, create" and also "diverge".
While Microwave, the
Hong Kong Arts Festival
and the Leisure and Cultural Services Department's
New Vision Arts Festival
have brought new experiences during the pandemic, there has been an involution of the same names, ideas and formats operating in Hong Kong.
What is marketed as "groundbreaking" often ignores the rich history of, say, new-media art by Asia-born artists Nam June Paik and Shigeko Kubota in the 1960s, or the digital and generative art (made with AI) that has appeared in other places over the past decade.
"There is a lot of eye candy produced by what I call 'coder artists' – artists who put the technology ahead of the artistic concept," says Peter Yu, CEO and co-founder of screensguru, an art and technology incubator for emerging artists in Asia, currently hosting an online NFT auction of new generative art by female makers.
"There are far fewer 'artist coders', people who put the art concept first."
Scott Hessels, an American new-media pioneer who runs City University of Hong Kong's Extreme Environments programme, takes students on trips to collect data with field scientists and interpret their findings as new-media artworks.
He disagrees with those who urge the government and artists to take things more slowly because Hong Kong has already spent years building up the required skill sets.
"In new media, trades are starting to become specialised," he says. "Sound designers can now make a living here. There is a growing peripheral ecosystem of writers, curators, photographers specialising in new-media art. A good thing about the frenzy that's going on is that it allows for larger projects."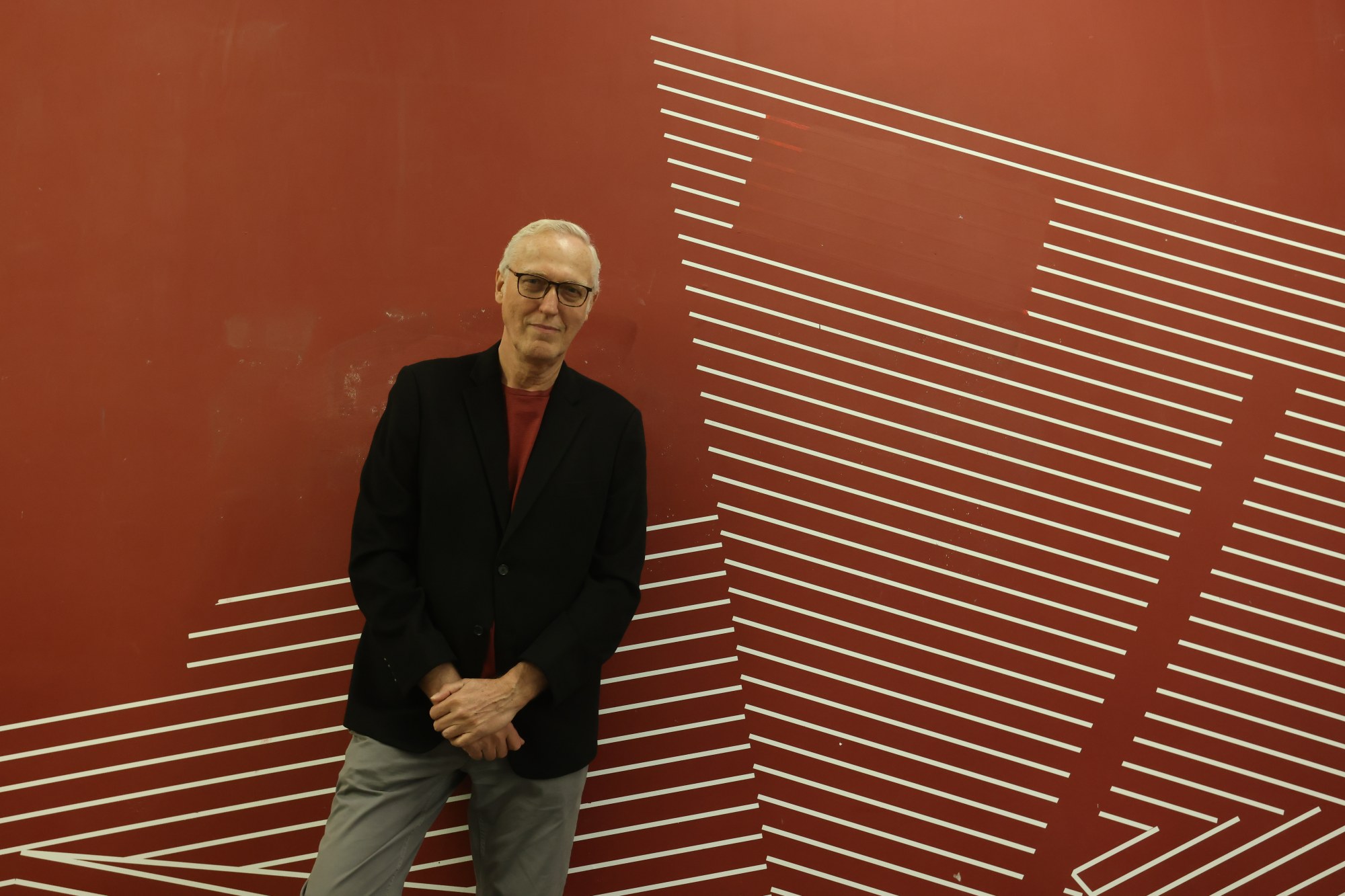 What needs to be encouraged is a bolder vision of the relationship between the arts and technology.
Artists should be working much more closely with scientists, he says. "They should be there when scientific discovery happens. Art is about human emotions and science can help relay feelings."
He would like to see artists start with a solid theme and then find the tech to support it. "Everyone wants to put the robot and cloud machines up front, but it works better if the tech is in the background."
And the way we encounter digital art must change, he says. "At every new-media art show, you get to walk into a black room where everything is based on screens and projectors. Hong Kong is iconic for its unique heritage in outdoor urban signage; arts tech could be the next vision of that. Art must get out and interact with our city spaces instead of only being seen in a cave."
One of Hong Kong's most influential thinkers on the arts-and-technology relationship, philosopher Yuk Hui, also at City University, has written extensively about the need for what he calls "technodiversity".
Speaking at this year's Venice Biennale, Hui encouraged artists to think beyond dominant forms of digital technology, often imported, and to "transcend the limits of the machines themselves".
"The question of the unknown" is the essence of art, where "we can ask how art can transform technology that we are experiencing, that is in the process of becoming a nightmare".
But new-media artists and curators often need expensive hardware and can ill afford to sit back and watch all this new funding and support pass them by.
"I am conflicted over whether this is too much, too fast and too big in Hong Kong," says Kyle Chung Yik-ki, who is putting together a series of programmes called Digital Odyssey for the West Kowloon Cultural District's Creative Tomorrow festival, which includes experimental installations and games such as Borealis, by Swiss artist Dan Acher, and works by local media artists Chilai Howard and Enoch Cheng Tak-yan.
"Independent researchers and curators without a regular salary, such as myself, do rely on working with large organisations such as the West Kowloon Cultural District and the Hong Kong Jockey Club, which are very focused on Arts x Tech.
"There is a lot of bureaucracy but there are ways to navigate it and make the content that you want – although, for more experimental projects, it is still down to the small- and medium-sized non-profits such as Videotage to present them. And the scale of the funding available is tiny by comparison." (Chung is the curator of Videotage).
The government's push in this direction is not likely to be a short-term fad. The HK$4 billion-plus
East Kowloon Cultural Centre
will open in phases from 2023 as a test bed for experimental uses of technology in performances, though a two-year delay has raised concerns about how up-to-date the equipment will be.
Despite cynics comparing Hong Kong's embrace of art tech to an arthritic knee-jerk, there are many who believe it is all necessary to get young people interested in the arts.
"My shows are always live theatres," says Hong Kong composer
Daniel Lo Ting-cheung
. "How should we enhance that experience? We have to admit that one singer, one ensemble on stage – the musicality itself doesn't represent the way we live now – with lots of stimulations."
Paris-based Sylvain Levy, who, together with his wife, Dominique, owns a major collection of contemporary Chinese art, is a strong believer in presenting art in a way that speaks to the time.
Their DSL Collection not only has a virtual museum but the family has also commissioned video-game designers in Hong Kong and mainland China to create games to help introduce works from the collection in an adventure format.
"We want our collection to reflect the context in which we live," Levy says. "What's important for us is to share the collection with the public.
"In 2016 we launched an e-book. Later, we decided that video games is the way to do it, then virtual reality and the metaverse. Homo sapiens are now homo digitus. So we need to address this new population."
And just because the comic-book aesthetics of the NFT world are easily dismissed as commercial or pandering to the whims of millennial cryptocurrency speculators, it doesn't mean it is not art.
The city's M+ museum of visual culture will exhibit Human One (2021) from December, a hybrid physical and digital sculpture of an astronaut made with AI by Beeple (real name Mike Winkelmann), who made history when the NFT of his Everydays: The First 5000 Days (2021) sold at auction for US$69.3 million (HK$540 million) last year.
Recently, M+ also commissioned artist Ryan Kuo to create an online digital work called Puzzle, which is in the format of role-playing video games.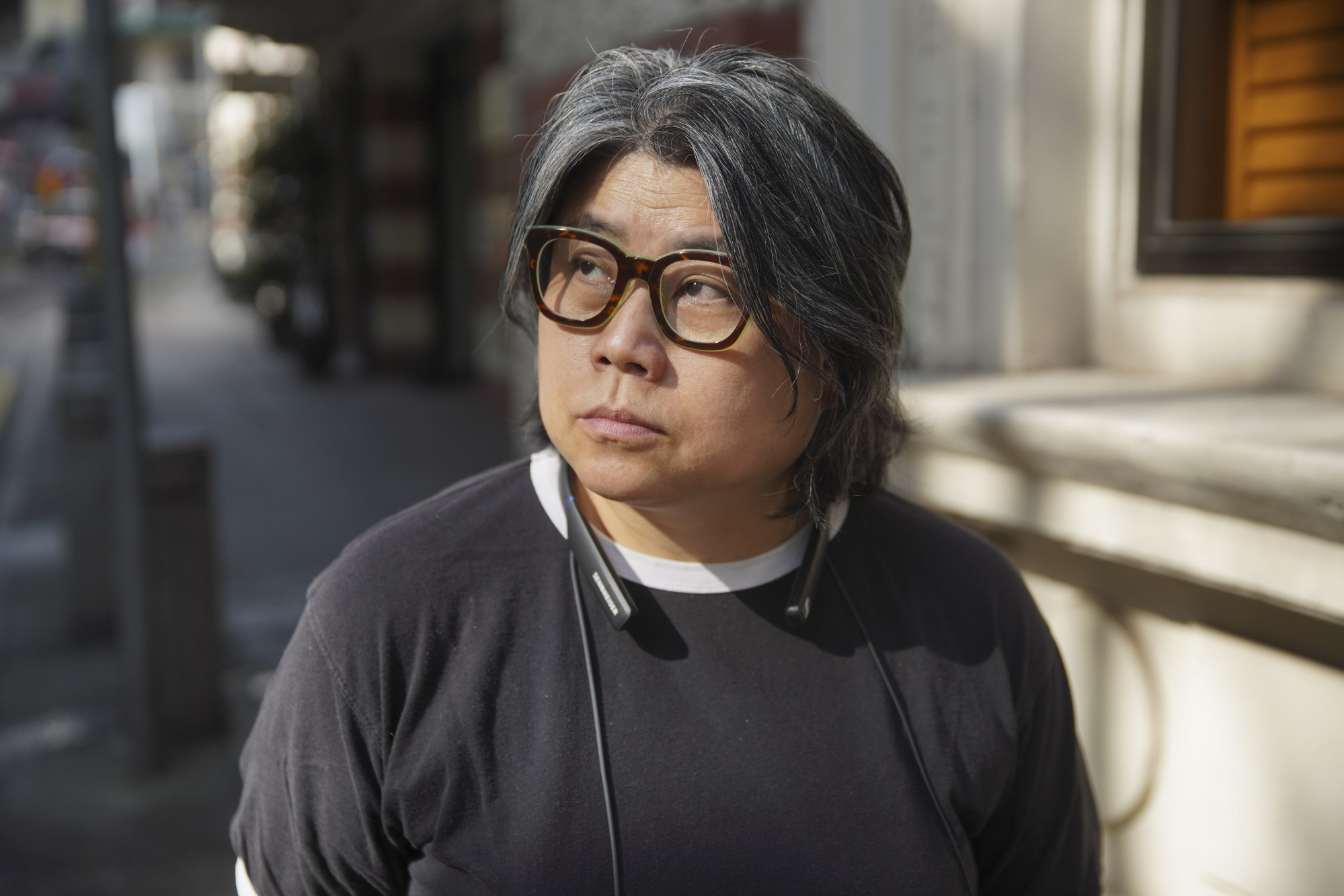 "The grotesque, juvenile, cartoonish all exist outside the rarefied world of art history. It's in game culture, zine culture, music culture," says Doryun Chong, deputy director of M+. As such, it is not culture that a museum of contemporary culture can ignore.
There is also the cultural significance of Human One: "It is like the first Adam or the first Eve of the metaverse. He's saying something quite pertinent to our moment."
Still, for someone such as Pau, who has witnessed the changes in Hong Kong's new-media art landscape since the 1980s, there is a real danger that the tech will overshadow the art.
"I just haven't seen that much that's truly innovative coming from younger artists in the last eight or nine years," she says. "I hope the focus on technology is not going to undermine the content."