Across China and Vietnam more than 11,000 Asiatic black bears – better known as moon bears – suffer unimaginable pain trapped in tiny cages, their bile extracted for use in traditional medicine, cosmetics and wine. Bears may be kept caged for up to 30 years.
In 1998, Briton Jill Robinson set up Animals Asia, to fight the cruel practice, creating two bear sanctuaries in China and Vietnam spanning more than 180,000 square metres. Since then the Hong Kong-based charity has rescued nearly 600 bears from bile farms and it continues to care for almost 400 bears in its sanctuaries.
Now Robinson is the focus of a 55-minute docu­mentary, released this week. Called Jill Robinson: to the Moon and Back, it is directed by fellow Brit Andrew Telling and narrated by actor Peter Egan, with contributions from Downton Abbey actress Lesley Nicol, wildlife campaigner Virginia McKenna and former Guns N' Roses drummer Matt Sorum.
"I've known Jill for years and during that time learned the true breadth and scale of her work," says Telling. "What I found remarkable, however, was that outside of the Animals Asia supporters, people were less aware of her achievements. We are bombarded by stories of animal cruelty and human fallibility on social media, and yet great people who rise to effect change are rarely mentioned or simply get lost amid the melee of misery.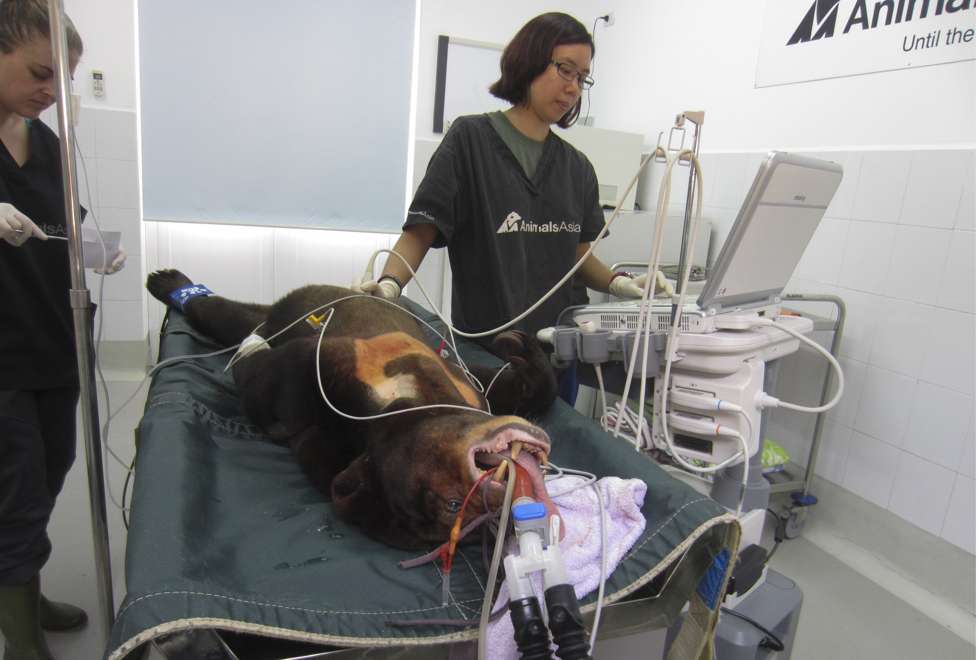 "Her approach is apolitical, calm, unthreatening; it's culturally sensitive in reaction to Asian traditions that might provoke aggression in others."
In China, more than 10,000 bears are still caged by an industry that remains legal, although Animals Asia enjoys broad support, with polls suggesting that about 90 per cent of Chinese people oppose the cruelty.
Among those to welcome the documentary is comedian Ricky Gervais, who calls it: "A wonderful, heart-warming film about a truly inspirational woman."
Made by Orange Planet Pictures, the documentary is available on DVD from Animals Asia's website (animalsasia.org), with 30 per cent of profits from sales going to the charity, as well as on Amazon and iTunes.