"Connecting empty tables with empty stomachs" is a mission statement that time-starved gastronomes in our food-loving city will applaud.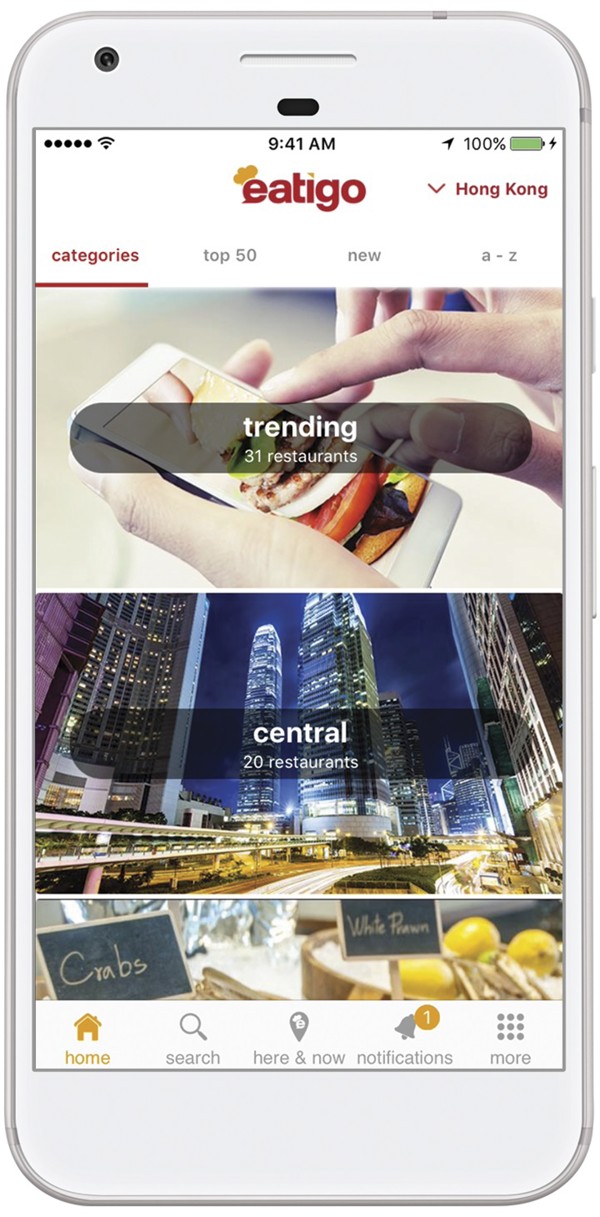 New in town, eatigo's website and mobile app are designed to help hungry Hongkongers make fuss-free reservations at 130 restaurants (and counting) in the city, and more than 1,000 establishments across Southeast Asia.
The service, already downloaded by more than a million users in the region, caters to tastes ranging from upscale hotel buffets (admit it, you love them) to popular restaurant chains and small-scale eateries. Whether you're craving potato gnocchi at Grissini, dumplings at Crystal Jade or relaxed dining at super-cool Mr & Mrs Fox, eatigo can reserve a table at the click of a button.
As it's all about discovering new places to eat, there are discounts, too, with users getting up to 50 per cent off when bookings are made for off-peak times.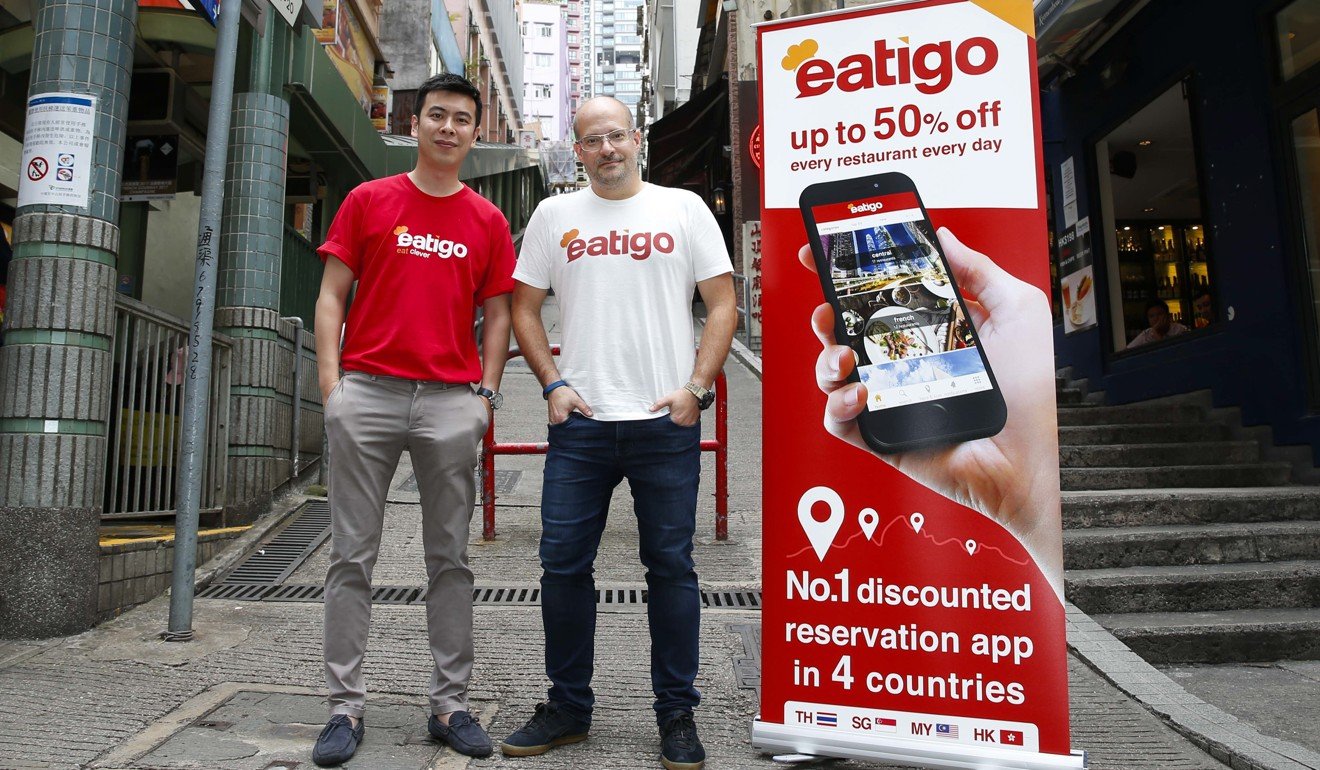 "We have been very happy with our successful launches in Thailand, Singapore and Malaysia, where we seat an average of one diner every five seconds," says Michael Cluzel, eatigo co-founder and chief executive. "So we're excited to extend eatigo's reach throughout Asia and are looking to connecting users to great food in Hong Kong."
For more information, visit eatigo.com.