Each year, hundreds of dogs are euthanised by the Agriculture, Fisheries and Conservation Department. In 2016, 1,814 canines met their fate courtesy of the AFCD, and 449 cats were dispatched along with them. Many are family pets abandoned on the streets and in country parks, and those born to stray animals.
All have one thing in common: homeless and unwanted, once scooped up by the AFCD they have four days to find a lifeline.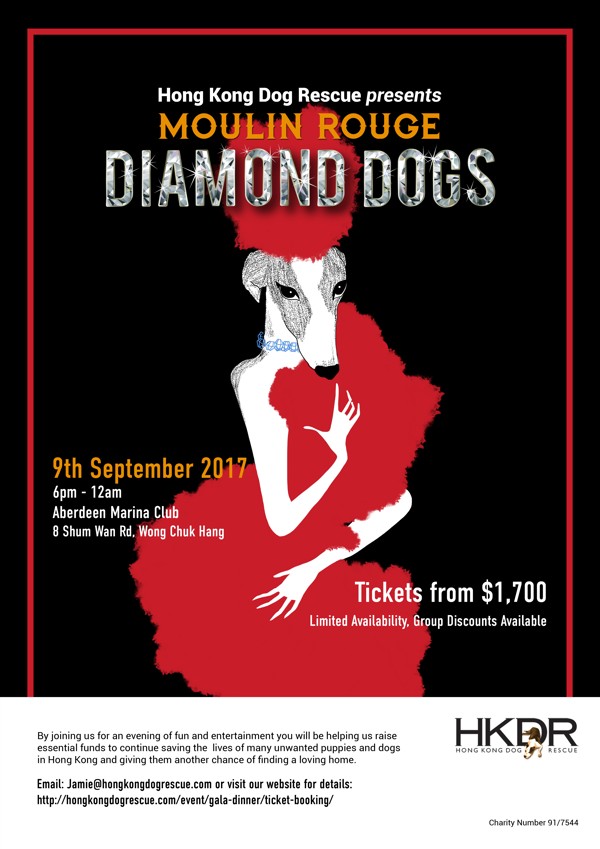 Their numbers would be higher if not for the efforts of animal welfare charities such as Hong Kong Dog Rescue (HKDR), which since its inception in 2003 has saved more than 7,000 dogs.
Veterinarian and food bills are not cheap, though; fundraising is vital and, last year, HKDR's annual charity gala, themed "Game of Bones", raised HK$1 million.
This year's edition is titled "Diamond Dogs", in a nod to the troupe of female dancers in the movie Moulin Rouge and takes place at Aberdeen Marina Club on September 9.
"We were amazed at the success of last year's event and we hope to do the same again this year, or even better," says Jamie Nunn, HKDR events co-ordinator. "We have over 600 dogs at HKDR so the vet bills alone add up quickly, as does the cost of feeding and general upkeep. The money from our fundraising events goes towards a variety of things, from day-to-day care and running of our homing centres to expanding our education programmes."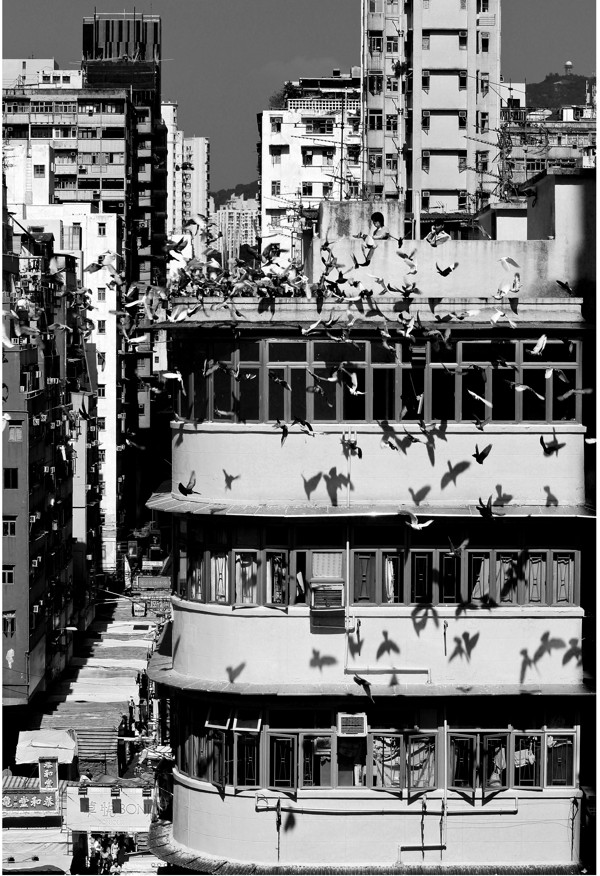 Hong Kong-based British photographer Christopher Button meanwhile is also doing his bit for the city's furry friends. Button is selling limited-edition prints of his photo The Birds to raise funds for local animal charity Kirsten's Zoo.
Button says the black-and-white image was taken from the window of his flat when he was living in Mong Kok.
"Every day, without fail, this lady would feed thousands of pigeons from her rooftop. She took great pleasure and pride in feeding and helping these animals. This reminds me of Kirsten's Zoo animal charity."
For gala tickets or to buy a print, go to hongkongdogrescue.com and christopherbutton.com.