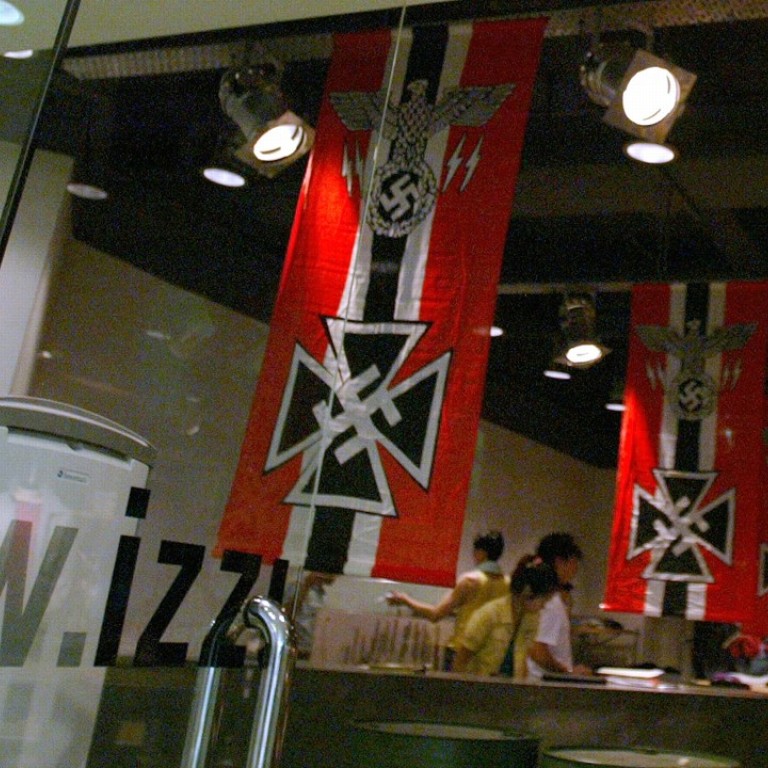 Opinion: why there's nothing cool about the Nazi chic trend sweeping across Asia
A journalist is shocked to find the faces of Adolf Hitler and Mao Zedong adorning the walls of a Hong Kong bar
My jaw dropped recently when I walked into a dimly lit bar in Causeway Bay and was confronted by a giant Adolf Hitler. Stunned, I turned to two women sitting at a nearby table and asked, "Can you believe this?" No, they shook their heads in unison.
As if one mass murderer on the walls wasn't enough, above them hung another huge face, that of Mao Zedong. I cancelled my toilet visit for fear of coming eyeball-to-eyeball with Pol Pot. Was Stalin lurking in the storeroom?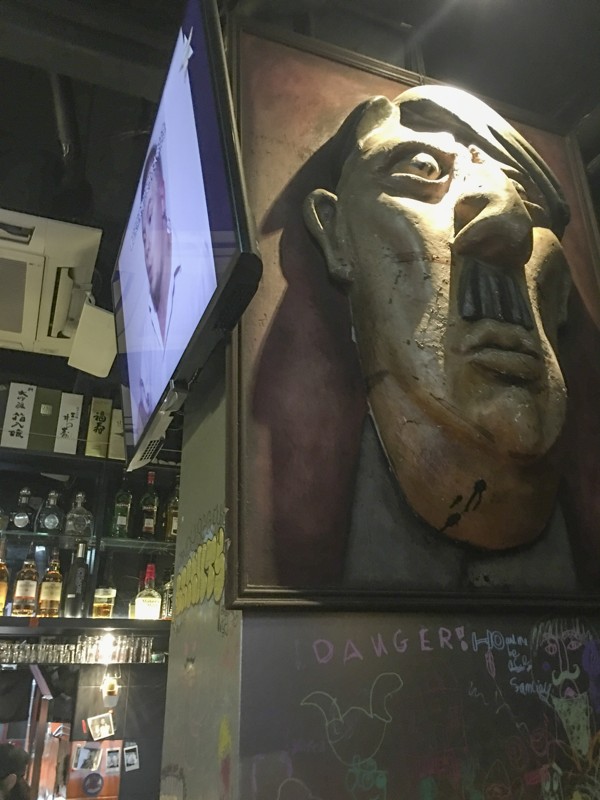 The Brecht's Circle bar – named after a work by German playwright Bertolt Brecht – is part of a trend that is all the more frightening in an age of the rising alt-right in the United States and Europe and with our screens dominated by images of spear- and torch-bearing individuals chanting anti-Semitic slogans. A time when the media tells us an American accused of ploughing his car into a crowd protesting against a white supremacist rally, killing one, is a fan of the German dictator. A time when the "leader of the free world" voices support for such evil groups.
But the casual embrace of Nazi imagery and its use in pop culture and clothing is "a thing". There is even a name for it – Nazi chic – and it's popular in Asia. It's not just the swastika, which was a Hindu and Buddhist symbol long before it became associated with Nazi Germany, that's being used, but other emblems of the Third Reich: uniforms, flags and gestures.
Hong Kong has been guilty of this before. In 2003, local fashion brand Izzue came under fire for using symbols of Nazism, including swastikas, banners and propaganda, on its clothing as a motif. Last year, Sony Music was forced to apologise after Japanese girl band Keyakizaka46 performed in outfits modelled on uniforms of Hitler's Waffen-SS. In Indonesia, the Soldatenkaffee cafe was slated for its Nazi-memorabilia decor. And in Taiwan, a principal was forced to resign when a school staged a mock parade – complete with students giving the Hitler salute. Don't even get me started on Thailand.
Ignorance of history is a lame excuse. All of us, regardless of nationality, have a responsibility to know what Hitler and Stalin did, about the crimes perpetrated by Pol Pot in Cambodia and the evil of Mao in China.
As philosopher George Santayana observed, those who do not remember the past are condemned to repeat it.