The plight of South Korea's "comfort women" – a euphemism for the thousands of women and girls forced into sexual slavery by the Imperial Japanese Army during the second world war – is well documented. While the number of victims is debated, human rights organisation the International Commission of Jurists quotes "estimates of historians of 100,000 to 200,000 women".
To draw attention to this and other issues involving women's rights, Art Ze-An – a group of professional artists working to highlight humanitarian issues – is staging an exhibition in Shek Kip Mei called "Why Do We Sing: War and Women" from October 27 to 30.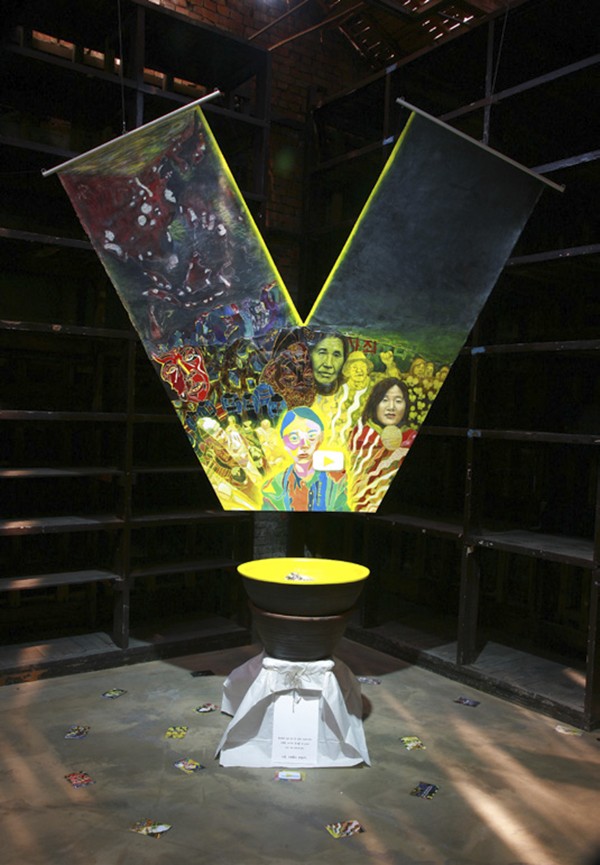 An extension of the show "Re-Encountering Her", which was held at the Seoul Museum of Art, in May, the Hong Kong exhi­bition aims to explore the oppression that women have endured through history.
For "Why Do We Sing", Korean artists have joined forces with colleagues in Hong Kong to showcase paintings, installations, animation and music. The exhibi­tion is part of the city's annual Festive Korea programme (now in its seventh year), which focuses on cultural offerings, from contemporary dance and music to cinema and food.
"Why Do We Sing" curator Kaisha Woo says the exhi­bition is important not only for highlighting the plight of women during the war, but also for raising aware­ness of how the weak in society can suffer violence and human rights abuses.
"Why Do We Sing: War and Women" runs from October 27 to 30 at L0 Gallery, Jockey Club Creative Arts Centre, 30 Pak Tin Street, Shek Kip Mei. Visit festivekorea.com.