The image on the wall shows martial arts master Bruce Lee striking a familiar pose. It's only his hands that look different – they are exaggerated, the eyes are instantly drawn to them.
And that was the artist's intention.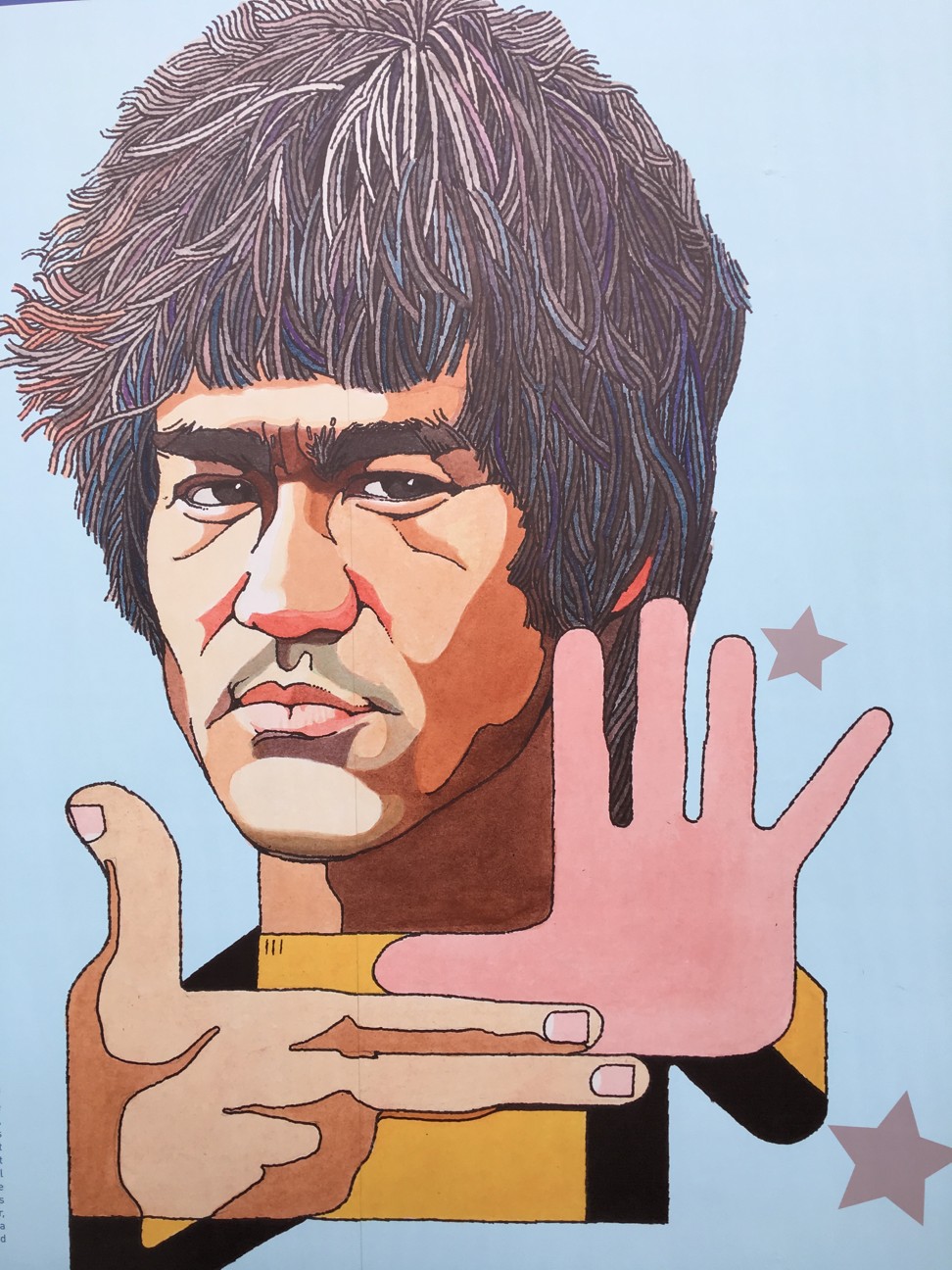 Lee is one of the many stars captured in a new exhibition by movie-poster artist Yuen Tai-yung. Titled "Glitter, Glitz and Glamour", the free exhibition at Garden of Stars, on the Tsim Sha Tsui East waterfront, is a tad cheesy, and the major construction work nearby doesn't help, but for lovers of Yuen's work it's worth a visit to get a glimpse of the 24 cari­catures of international and local actors and singers on show.
Joining Lee are Stephen Chow Sing-chi, Tony Leung Chiu-wai and the late Canto-pop stars Anita Mui Yim-fong and Leslie Cheung Kwok-wing, as well as actors Angelina Jolie, Steve McQueen and Marilyn Monroe.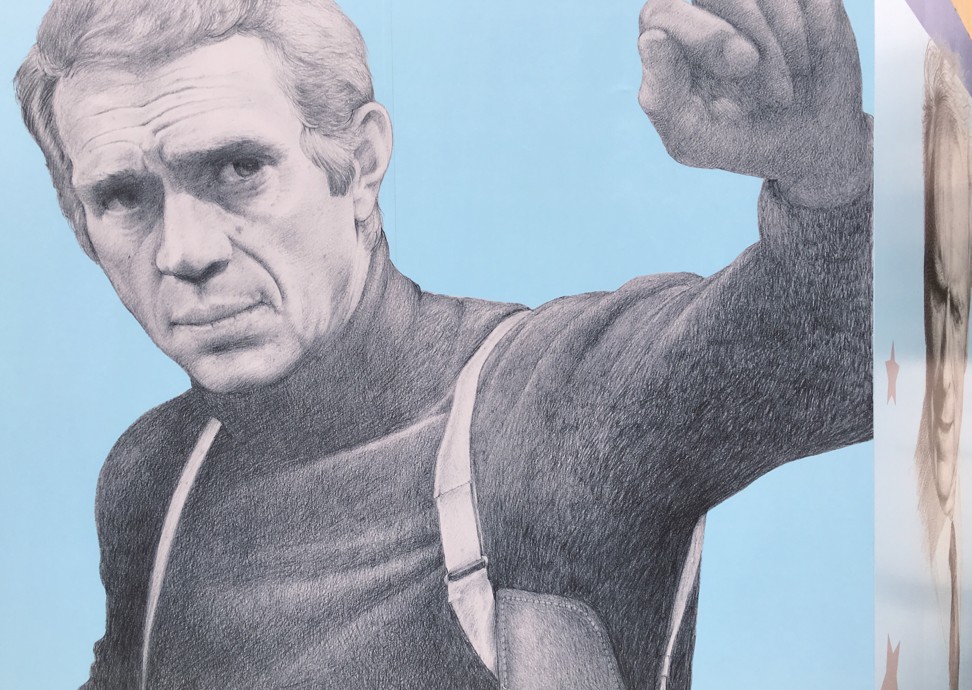 Next to each image is a blurb detailing why Yuen chose that particular person and any personal connection that the artist has had with the star. McQueen, for example, is an idol.
"I went to the airport to greet him when he came to Hong Kong in the mid-1960s," Yuen writes. "I really like the way he poses in this picture."
As for Lee, Yuen says his many facial nuances and dramatic expressions make him an ideal subject to draw.
Yuen, who was profiled by director Hui See-wai in documentary The Posterist (2016), took home the Professional Achievement prize at this year's Hong Kong Film Awards for his contribution to local cinema.
The "Glitter, Glitz and Glamour" exhibition runs until March.