There's no doubt that Hong Kong's health and wellness industry has flourished in the past few years and with the gym and yoga-studio boom the city has experienced, you might expect most of its denizens to be fit and healthy.
You would be wrong.
Government figures show 64 per cent of the population doesn't spend the weekly 150 minutes doing moderate exercise, or the 75 minutes doing vigorous exercise, that the World Health Organisation sets as a benchmark for good physical health.
Fortunately, events such as the two-day Iris: Your Escape festival are growing in number and helping to foster awareness of health and wellness culture.
"At Iris, we believe in creating a community," says fitness fanatic and event organiser Gary Wan Chun-yiu, before reeling off a string of classes and workshops on the menu at the event in March, including yoga and meditation, Zumba and silent disco. "The Iris community is open to everyone no matter what age, gender, race and our classes are structured to accommodate all levels of experience and fitness."
When the festival returns to Nursery Park, in the West Kowloon Cultural District, on March 3 and 4 for its sixth edition, Wan says that themes will include the latest tech trends – virtual and augmented reality – as well as a focus on sustainability. And it's more than just talk.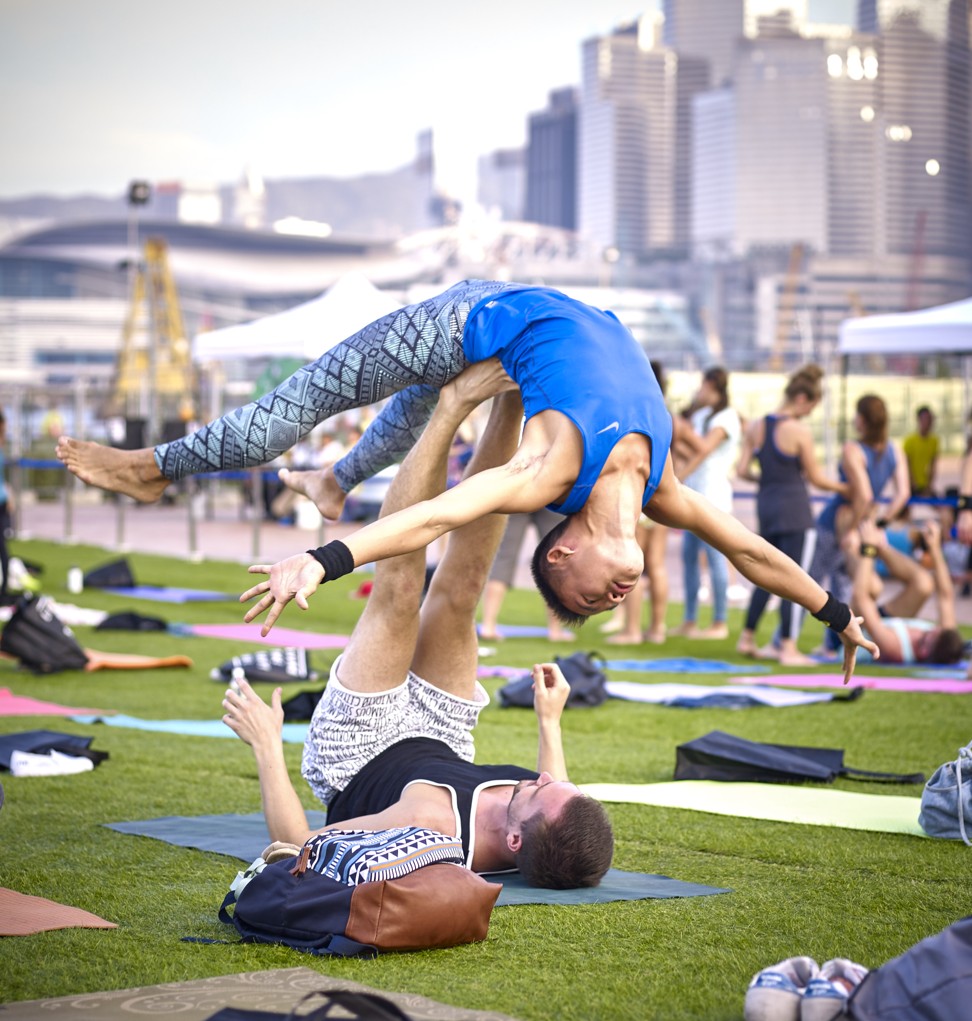 "Waste is a big issue in Hong Kong, you can see there is loads of plastic waste on the beaches," Wan says. "So, for example, we are partnering with Urban Spring, a company that is committed to offering sustainable solutions for reducing the amount of single-use plastic waste in Hong Kong. At the Iris festival, we will provide water from dispensers and by doing that, we aim to save 6,000 plastic bottles."
Yogis attending will be spoilt for choice, with more than 70 instructors and practitioners on board, including local teachers Rosemary Vandenbroucke, Greta Lai, Jessica Lee and May Nogoy. There's also a kids' zone, entry to which is free for those aged 12 and under.
For more details go to irisyourescape.com.