"Dragonair all set for take-off", ran a headline in the South China Morning Post on June 2, 1985, firing the first shot in a battle for the skies that would rage until rival carrier Cathay Pacific bought a controlling stake in the airline in 1990.
"Dragonair […] expects to get its first plane into the air by mid-July with a second possibly by August," the story continued. "[It] intends to operate charter flights between Hong Kong and China where there is a massive demand for seats on aircraft."
Unlike Cathay Pacific, which had a strong British shareholding, the new airline would be owned by Hong Kong and China interests, its shareholders' list reading like a who's who of local business.
"The Bank of China and China Resources company between them hold about 33 per cent of the equity," the Post reported. "Other shareholders include interests related to Li Ka-shing of Cheung Kong and Hutchison Whampoa; Sir Yue-kong Pao of Hongkong and Kowloon Wharf and Godown; T.K. Ann of Winsor Industrial; Henry Fok, who has extensive business interests in Macau; Woo Hon-fai of the Kam Ngan Exchange; Sir Kenneth Fung; and the Kuok family of Singapore and Malaysia whose Hongkong interests include the Shangri-La Hotel."
On July 5, 1985, a Post report stated: "Dragonair […] is believed to be seeking status as 'the Hongkong airline' and thus win the right to negotiate air traffic rights in Hongkong after 1997. As such, Dragonair is expected to clash head-on with Cathay Pacific."
On July 9, the Post reported a denial by Cathay Pacific that it was applying for government designation as the official – and sole – Hong Kong airline "which suggested the carrier was considering the action in an attempt to stifle the birth pangs of emergent Hongkong Dragon Airlines".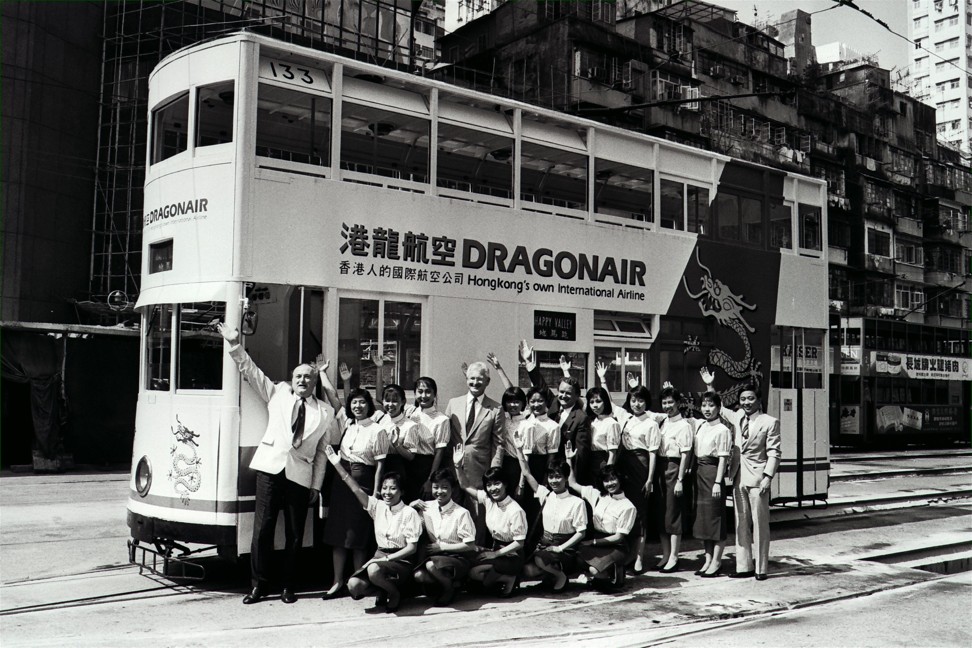 Wrangles over licences and routes would continue but on July 24, under the headline "Dragonair second HK airline", the Post con­firmed that the Civil Aviation Department had, a day earlier, approved the carrier's applica­tion for an air operator's certificate and that its inaugural flight – from Kai Tak airport to Kota Kinabalu, Malaysia – would depart that week.