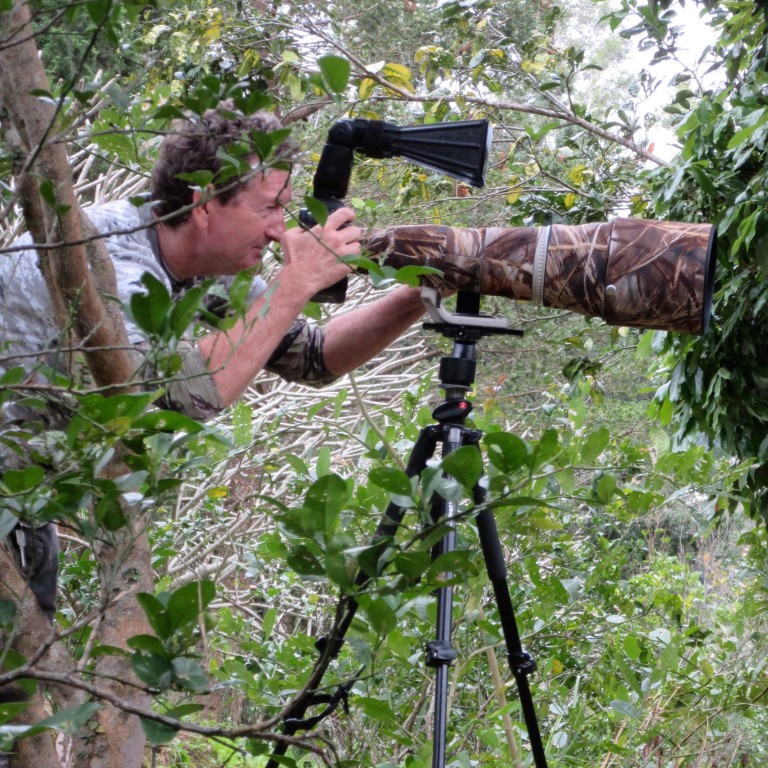 Nature guidebook helps children and hikers identify Hong Kong's diverse wildlife
Award-winning photographer Robert Ferguson launches Wild Creatures in Hong Kong, a 30-page booklet designed to be taken outdoors
Hong Kong wildlife enthusiast Robert Ferguson admits the image that won him a nature photography competition is "pretty ugly".
"Even my wife told me she thought the photo was ugly and that I had submitted much better ones," says Ferguson, who won the People's Choice award in last month's Nature TTL Photographer of the Year 2020 competition, which received 7,000 entries from 117 countries. "I agree with her – just look at that thick rubbery fish and the veined beak and beady eye of the pelican. It's definitely not beautiful. But I think what resonated with people is how the photo captured the drama of life and death."
The image, titled I'm Not Going Easy, was taken in Jurong, Singapore, and shows a great white pelican (Pelecanus onocrotalus) struggling to swallow a fish that had lodged in its beak.
"These birds are wild and free to roam, but have established a large colony on one of the artificial islands," Ferguson says. "I'm sure the pelican was not enjoying it … it was really struggling to swallow its large prey." The battle lasted about 20 minutes.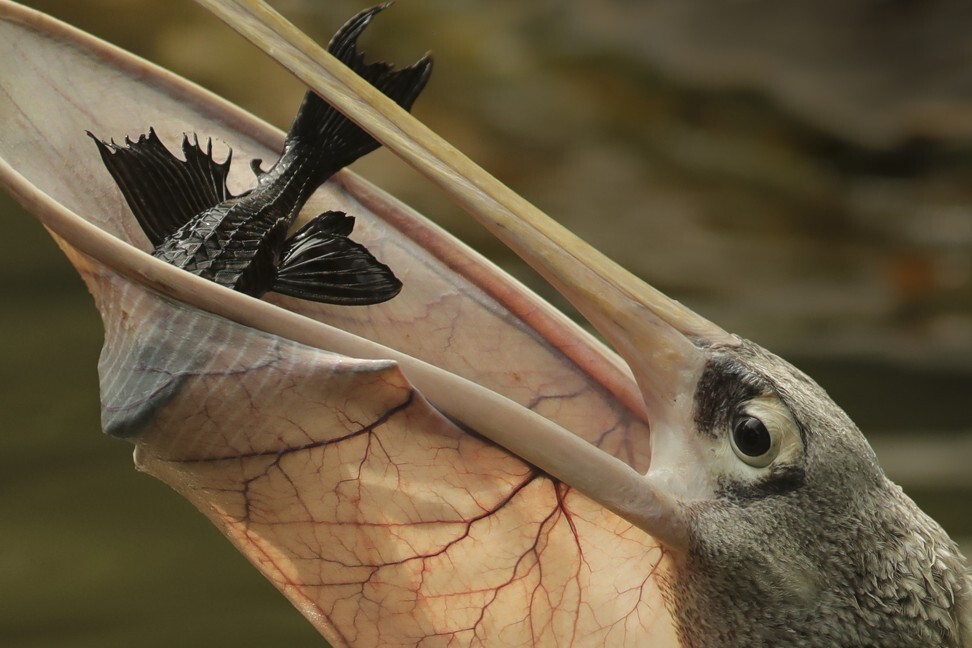 "I was fascinated to see the intricate veins in the bird's throat pouch, as the overcast day backlit the thin skin; I had to move and crouch low to the ground to get the shot."
While the bird is native to the area, the fish is not, another factor, he says, that adds to the "ugliness" of the image.
"It's a pleco, from the catfish family, and is native to South America – it's a bottom feeder," he says, adding that it was most likely an aquarium fish dumped in the pond when it got too big for a tank. "There's a message behind the image: when people dump non-native species into the wild it has major environmental implications."
Despite describing himself as a novice naturalist, Ferguson has a growing legion of fans in the city, mostly through his wildlife blog, WildCreatures Hong Kong. He traces his love for nature to a childhood in Britain, where he spent much of his time exploring outdoors, encouraged by the popular i-Spy activity books that help children identify flora and fauna.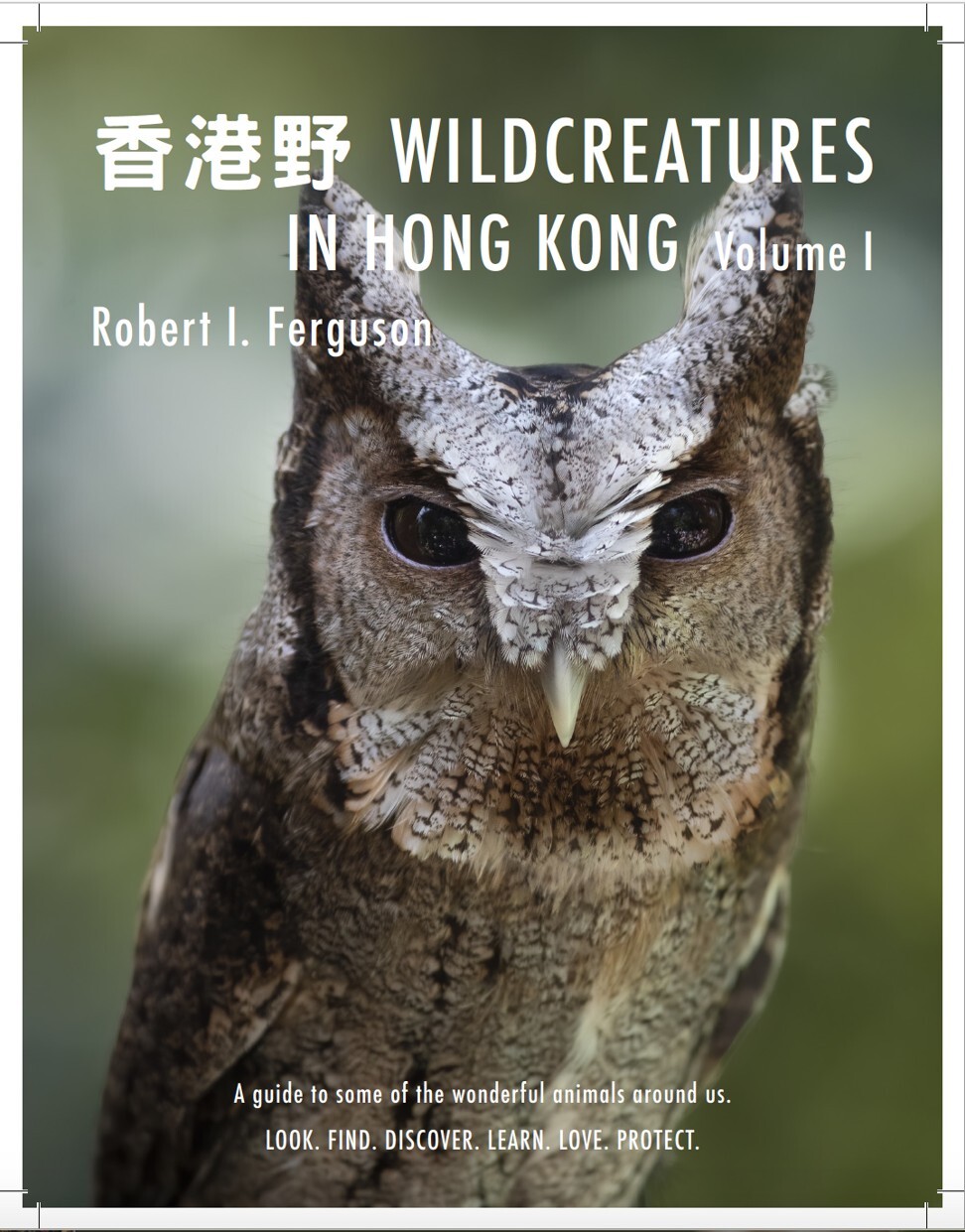 But he says there were no similar books about Hong Kong wildlife, so this week he is launching WildCreatures in Hong Kong, a 30-page guide to some of the city's most common critters.
Featuring more than 100 species, it also includes fun facts and observa­tions. There are sections on birds, mammals, amphibians, reptiles, butterflies, dragonflies and other insects and arthropods. "It's the perfect hiking companion – and the perfect size, more of a booklet," he says.
Hong Kong has more than 530 bird species – almost one third of the total number of species recorded in China – which makes it a paradise for budding birdwatchers, he says. And you don't have to go to the country parks to spot them. "Kowloon Park and Hong Kong Park have so much bird diversity and are great places to hone photography skills."
WildCreatures in Hong Kong, by Robert Ferguson, is available at wildcreatureshongkong.org.