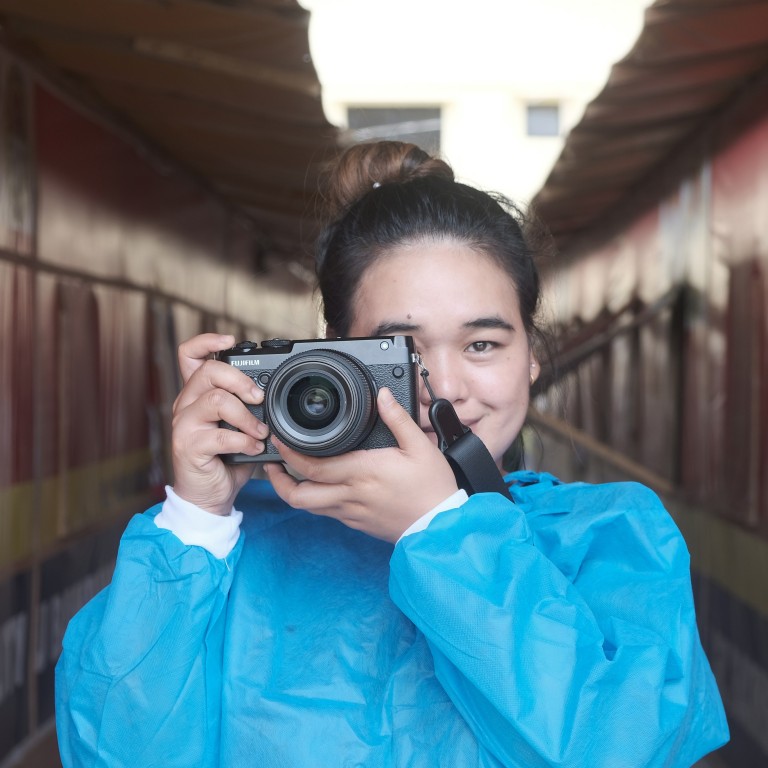 'Tell your own stories': photos by domestic helpers in Hong Kong and their children sought for exhibition that pays homage to their sacrifice
Pathfinders' #WorkingMomsHK aims to raise awareness of the sacrifices made by Hong Kong's domestic helpers, who are so often separated from their children
An upcoming photographic exhibition will feature 49 images taken by domestic helpers, and organisers are asking them to submit photos for the show
Domestic helpers have long played a vital but often undervalued role in Hong Kong society, from cleaning homes to caring for the young and the elderly.
To raise awareness about their plight, PathFinders has launched a campaign, #WorkingMomsHK, and later this year will host "49", a photo exhibition paying homage to the sacrifices made by helpers and their children.
The number 49 represents both the number of years since Hong Kong introduced legislation for the employment of domestic helpers and the number of photos in the show.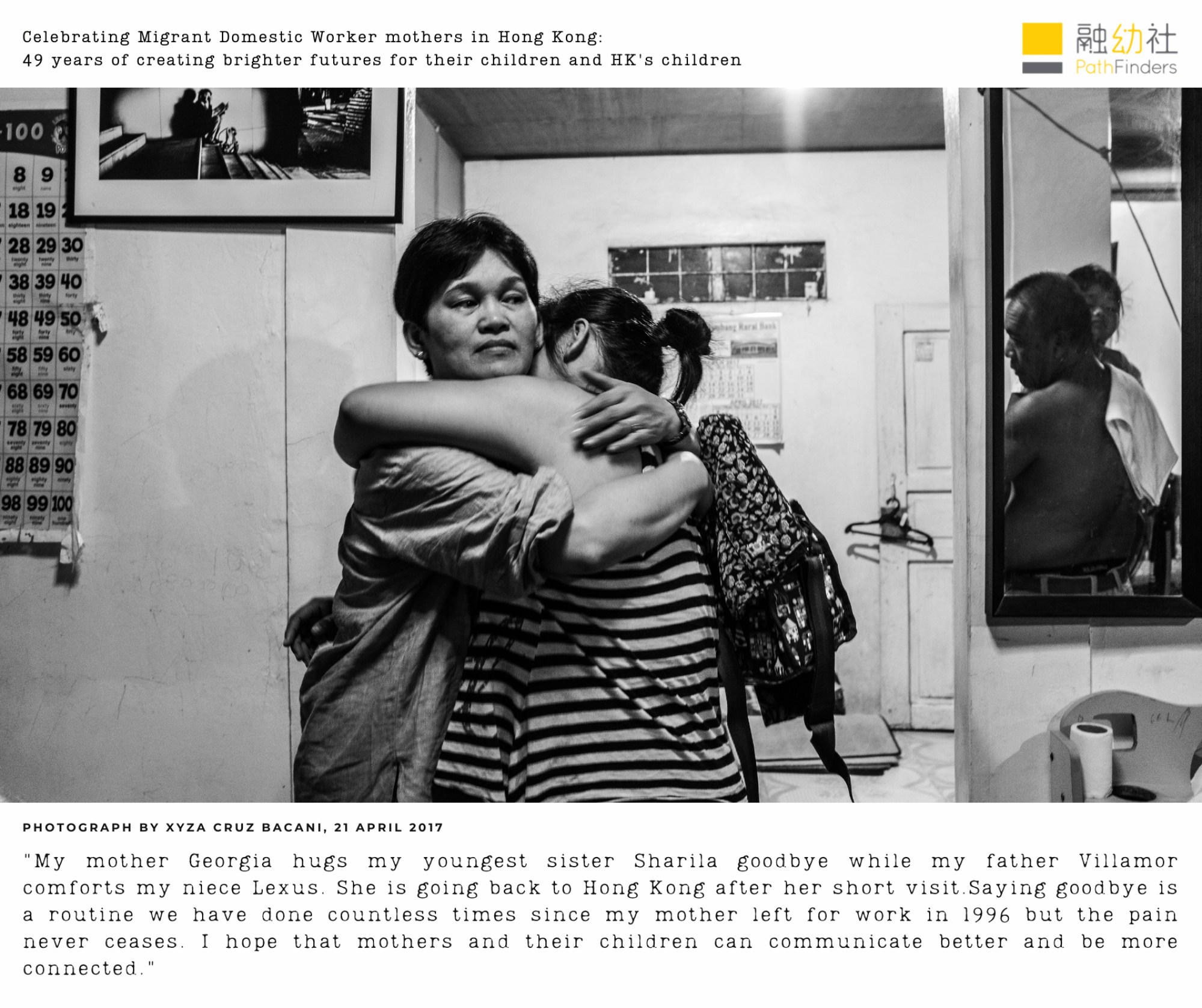 Helpers and their children are encouraged to take part in the exhibition by sending their images via WhatsApp (+852 5621 8239). The deadline for entries is August 31.
The photos for the show will be selected by
award-winning photographer Xyza Cruz Bacani
, a former helper in Hong Kong who recently graduated from New York University. She has been documenting migration since 2015, with a focus on mothers. Personal images that resonate with the audience are key to her selection process.
"I'm looking for something personal, for photographers to tell their own stories," says Bacani. "Something more personal can sometimes be stronger than a perfectly composed image."
A powerful black-and-white photo taken by Bacani in 2017, and used as the "49" promotional image, is part of the exhibition.
"My mother, Georgia, was saying goodbye to our family in the Philippines. She hugged my teary-eyed sister while my father and niece looked on," says Bacani. "It's a scene that is 'normalised' in our family. Migration and saying goodbye is a process we have known since we were kids, but the pain stays the same."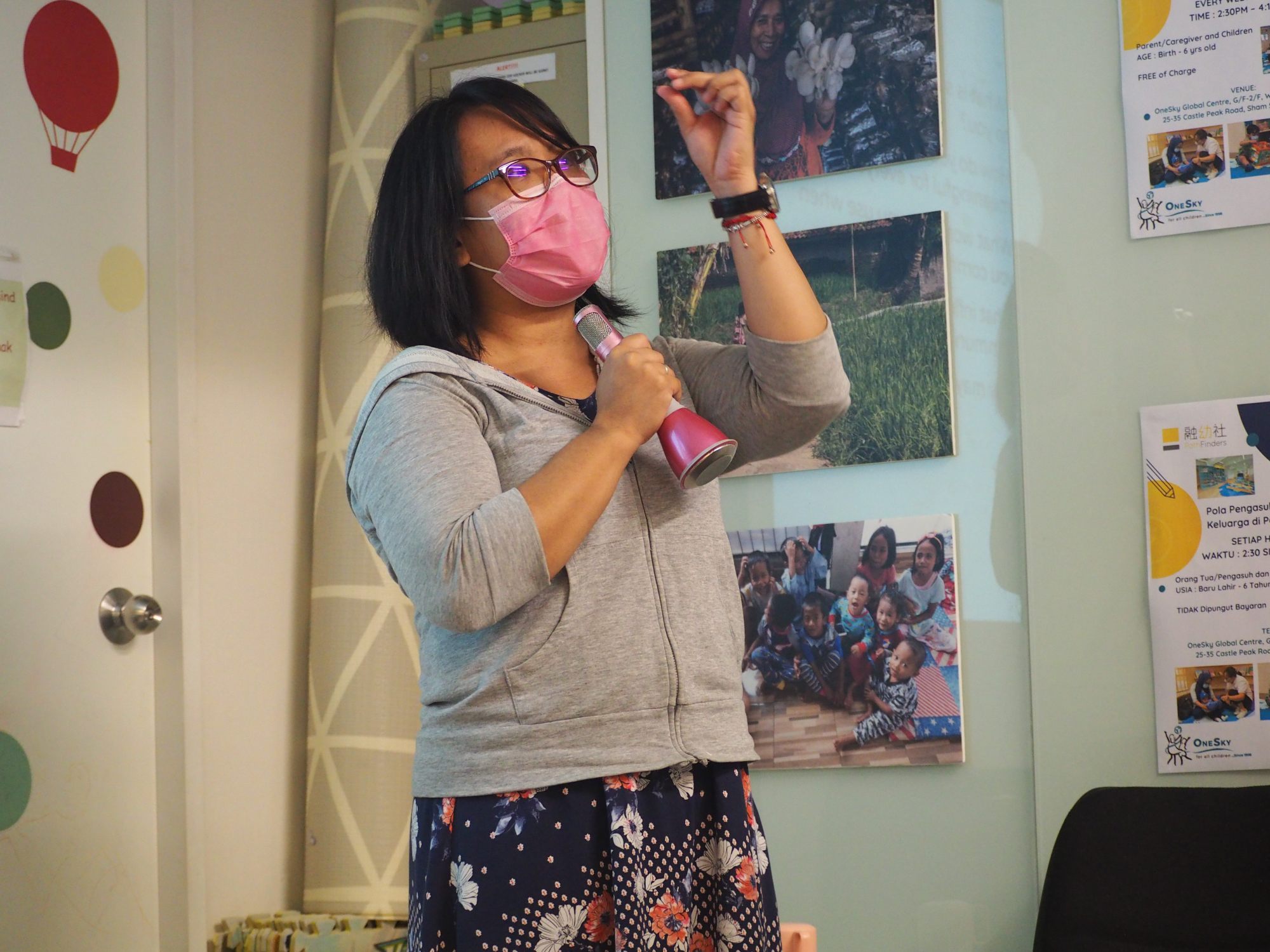 An estimated 2.2 million Filipinos work abroad
, according to figures released by the Philippine Statistics Authority in 2020. These workers are essential to the country's economy, contributing more than US$31.6 billion in 2021 alone.
"They say that humans can easily adapt to different emotions like fear, sadness or grief," says Bacani. "The separation of a mother from her family is always painful and the trauma lingers."
Bacani hopes the campaign brings better understanding to the plight of helpers and the children they leave behind.
"I also hope it helps mothers and their children to better communicate and express themselves so they get a chance to repair some of the traumas caused by separation," she says.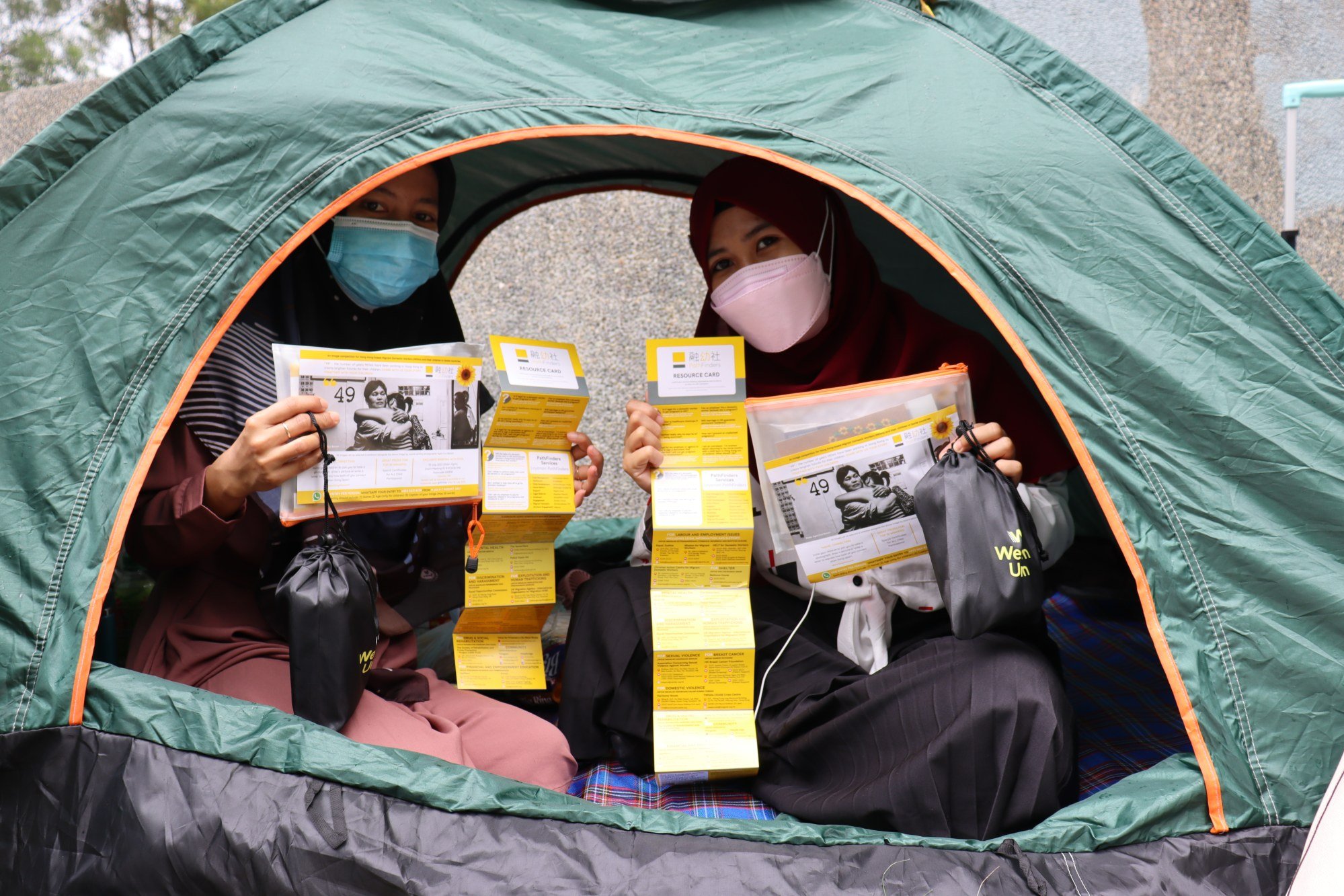 Angie Chandran, PathFinders' senior manager of public awareness, says the #WorkingMomsHK campaign aims to find solidarity among the foreign domestic helper community and the Hong Kong public.
PathFinders' director of programmes, Kristina Zebua, says while technology has made it easier for helpers to stay connected to their children, challenges remain, including separation issues compounded by Covid-19 and a rising number of abuse cases by guardians.
"Migrant domestic workers don't have the luxury of returning home every few months – this is just part of the hardship," says Zebua. "They work hard to create a bright future for their children, but separation has consequences … the question remains, 'Is it worth it?'"