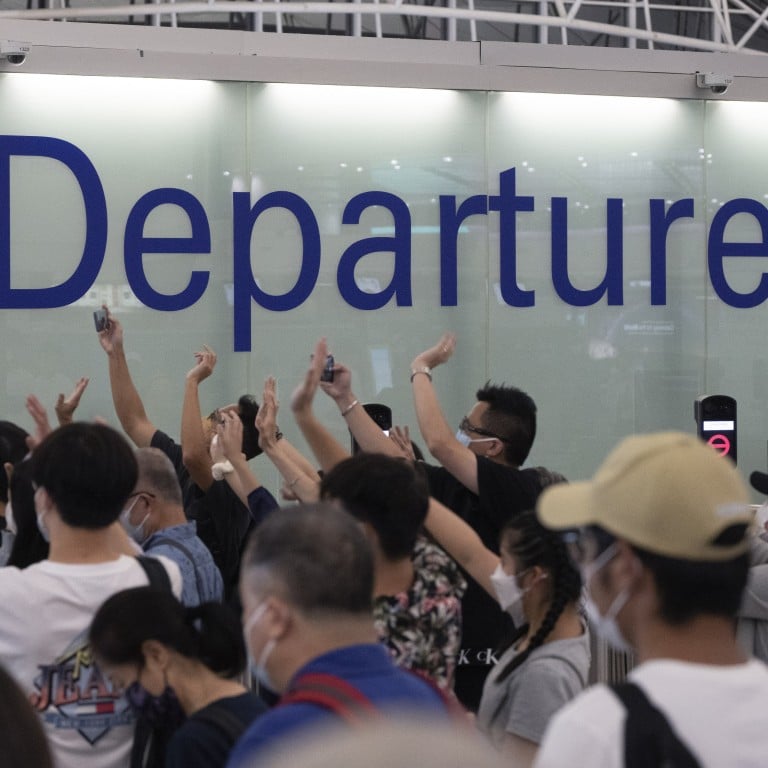 Hong Kong airport's digital art is lost on passengers arriving for quarantine, and the departing hordes
Hong Kong International Airport has some new 'multimedia features … to enhance the ambience' – fake nature scenes such as a cascading waterfall
The digital experience includes 'Totems of Joy', whatever they are, for departing passengers. For the many quitting the city, 'Totems of Sadness' are in order
It's a relatable scene for many: standing in a long queue at Hong Kong International Airport (HKIA) waiting to be herded onto a bus for a ride to a quarantine hotel.
To keep my mind off the impending incarceration, I mull over the amount of money the government must be spending each day on fighting the virus instead of living with it. Big bucks on infrastructure, software, isolation and testing facilities, subsidies, people, plastic suits – millions that could be used to help treat severe cases of the virus or improve housing for the elderly.
Then I see it, a cascading waterfall. Have I been transported to a tropical oasis? No, I am still standing in that queue.
I later discover that the sensory overload of fake nature is part of the airport's "Journey of Discovery" – "different multimedia features are set up in three zones of the airport to enhance the ambience of the terminal".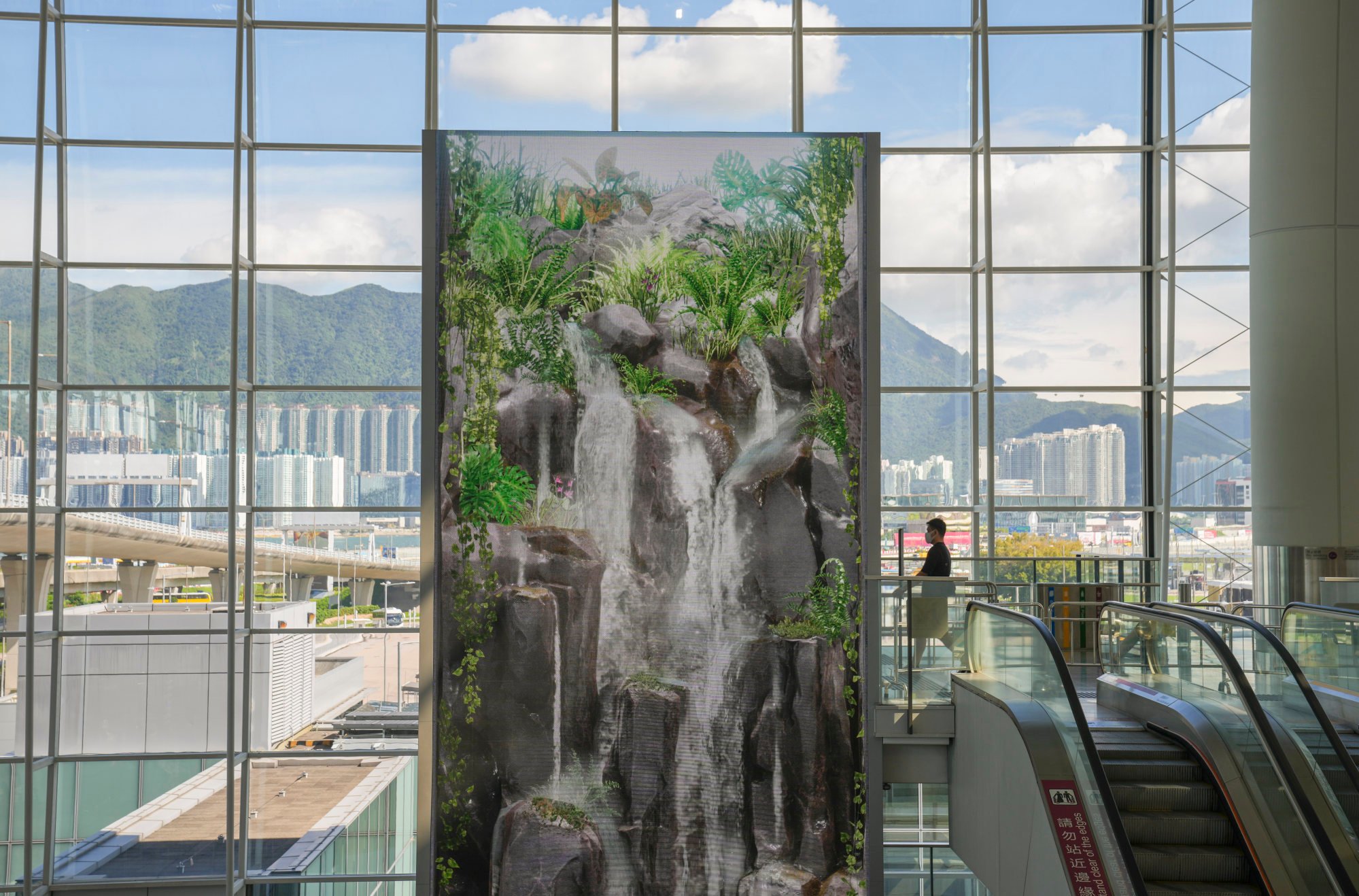 Don't get me wrong, I appreciate the technical skill that went into this digital project and I am fully supportive of initiatives that enhance the passenger experience. But for
those of us who have just dragged ourselves off a long-haul flight
it only serves as a reminder that we won't be allowed outside to enjoy nature for the next few days.
The "Instagram-worthy" art also encourages visitors to "interact with their surroundings by touching the digital form of waterfall, pebbles, water lilies, and animals such as turtles and frogs …" Oh wait, you can't do that at the moment. Get back in that queue.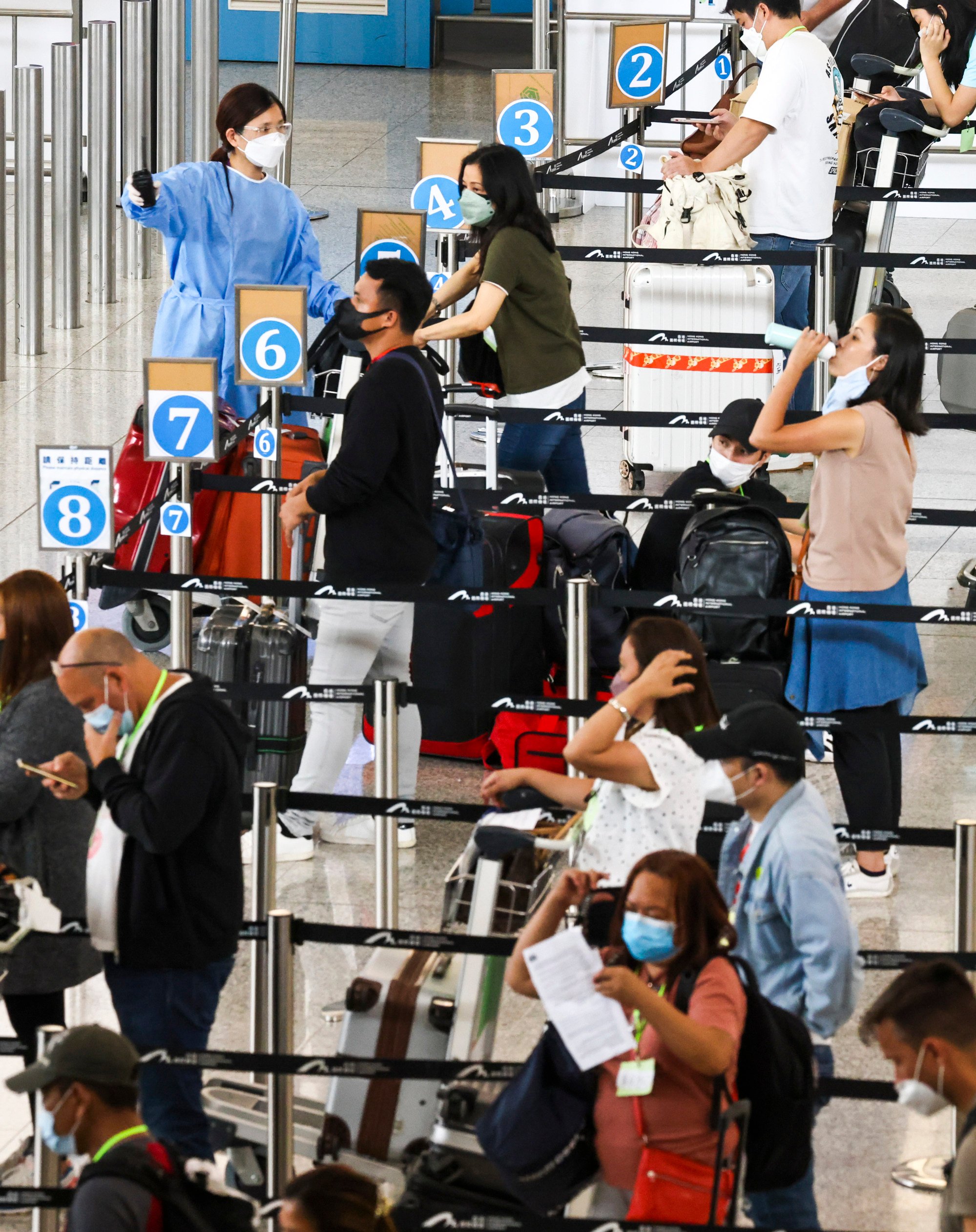 It invites visitors to take in the garden's lush plant life, enjoy the sound of the pond's rippling water, watch birds as they fly overhead, and immerse themselves in the energy of the waterfall. It's an optimistic request.
While tourist numbers are showing some improvement since hotel prison time was reduced, the city has a long way to go. Before the pandemic, it logged 65.15 million visitor arrivals in 2018, generating HK$331.7 billion in tourism dollars, compared with
just 91,398 arrivals in 2021, a drop of almost 99.9 per cent
.
But the HKIA's flowery prose did get something right. "Rewarding patience and stillness with wondrous and surprising revelations from the creek and pond …" As any inbound passenger to this once vibrant airport and city knows, one needs a big pond full of patience.
The digital project also features "Totems of Joy" at the departure gates: "The evolving content complements the passengers' anticipation for departure …"
For the many leaving Hong Kong – the latest Census and Statistics Department figures
show a 1.6 per cent drop in the population
to 7.29 million in the past year – perhaps some totems could be renamed "Totems of Sadness"?