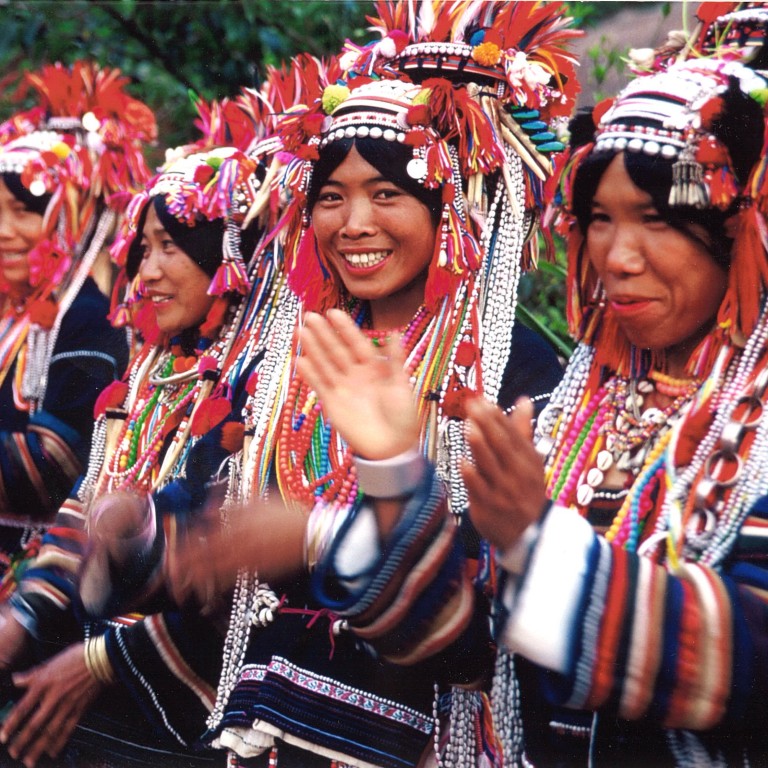 Ethnic minorities in China's rich clothing and adornment traditions come alive in new book
'China Adorned: Ritual and Custom of Ancient Cultures' boasts almost 700 images that document and demystify the customs of more than 30 minority peoples
In Yunnan province, Hani Aini young men impress female suitors with rare scarab beetles which, if the woman is keen, she will string into her headdress
For many, fashion serves a practical purpose: a woolly jumper to stay warm, a summer dress to keep cool. But for China's ethnic minorities, clothes and jewellery carry deeper symbolism, communicating information about a person's heritage, age, ethnicity and social status.
Nowhere is this better captured than in China Adorned: Ritual and Custom of Ancient Cultures, a visually rich book boasting almost 700 images that documents and demystifies the customs of more than 30 minority peoples.
The book combines commissioned photos by Cat Vinton with hundreds taken by Chinese photographers and cultural anthropologist Deng Qiyao, who spent 30 years researching China's ethnic groups. Deng's never-before-published black-and-white images provide a glimpse into the lives of remote communities.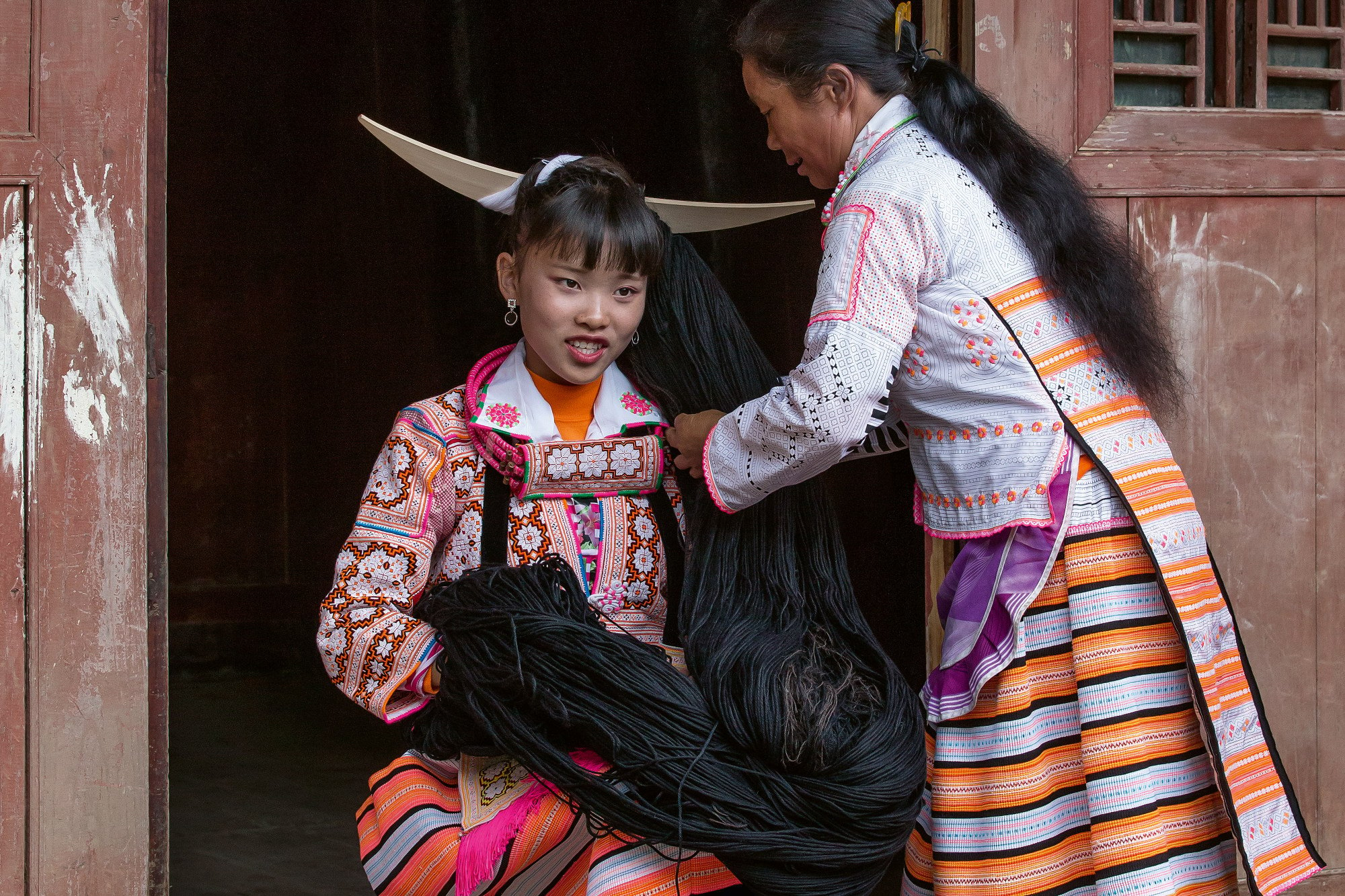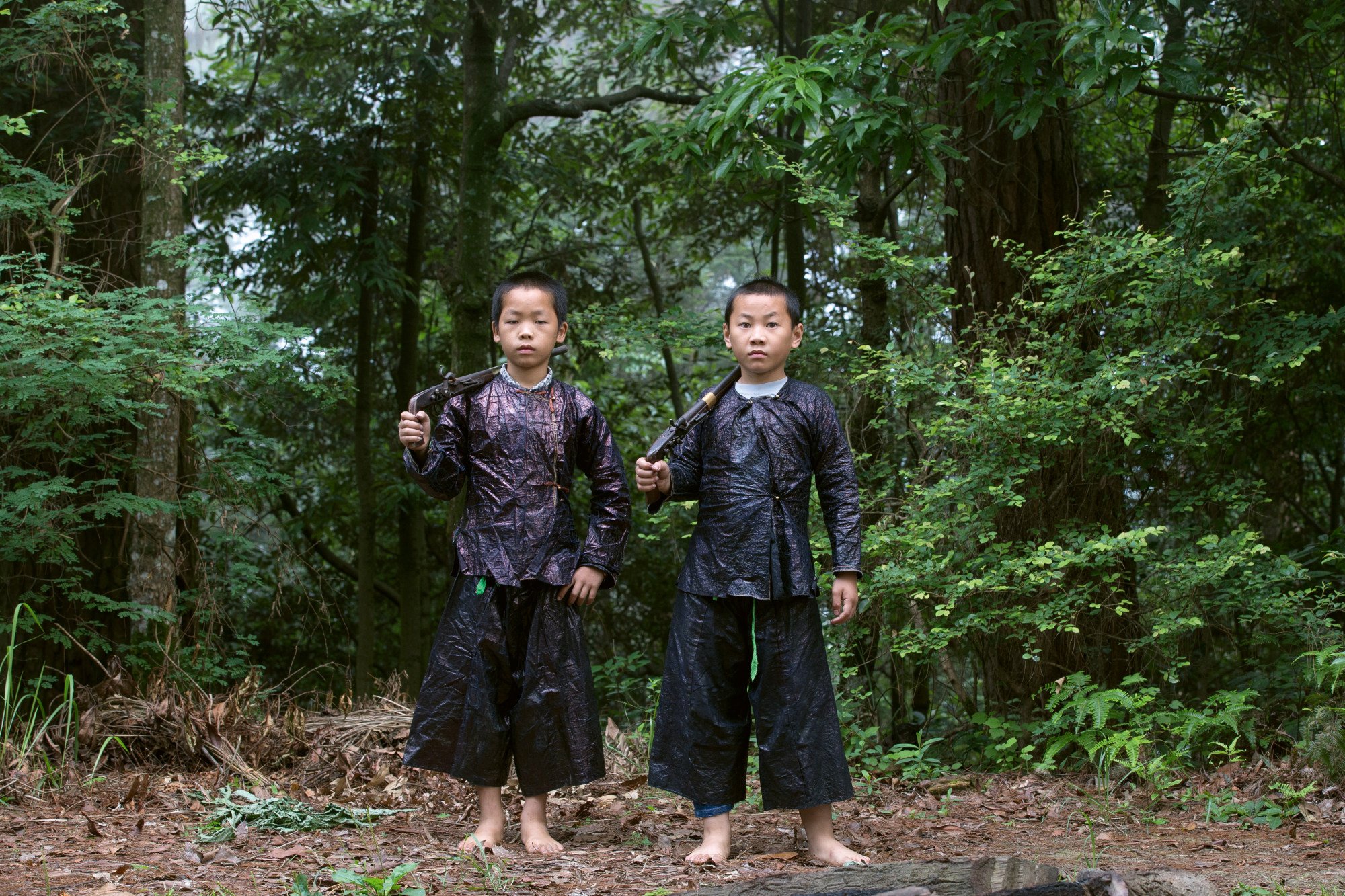 In the foreword, Deng talks about how, as a teenager at the beginning of the Cultural Revolution, he was blinkered to the world of clothing, which was restricted to drab Mao suits and army uniforms. That all changed when he was sent to the China-Myanmar border, home to many ethnic groups.
"The clothes they wore were a stark contrast to the boxy dull attire I was used to back home among my Han peers," he says, referring to China's majority ethnicity.
"The women of the Aini, a branch of the Hani ethnic group, wore dresses that revealed their midriff and legs, and on their heads they displayed a medley of ornaments made of feathers, bones, flowers and insects," he writes.
"I could not believe what I was seeing. These women opened my eyes to the colour of the world and showed me that the desire to decorate ourselves in the name of beauty is part of human nature."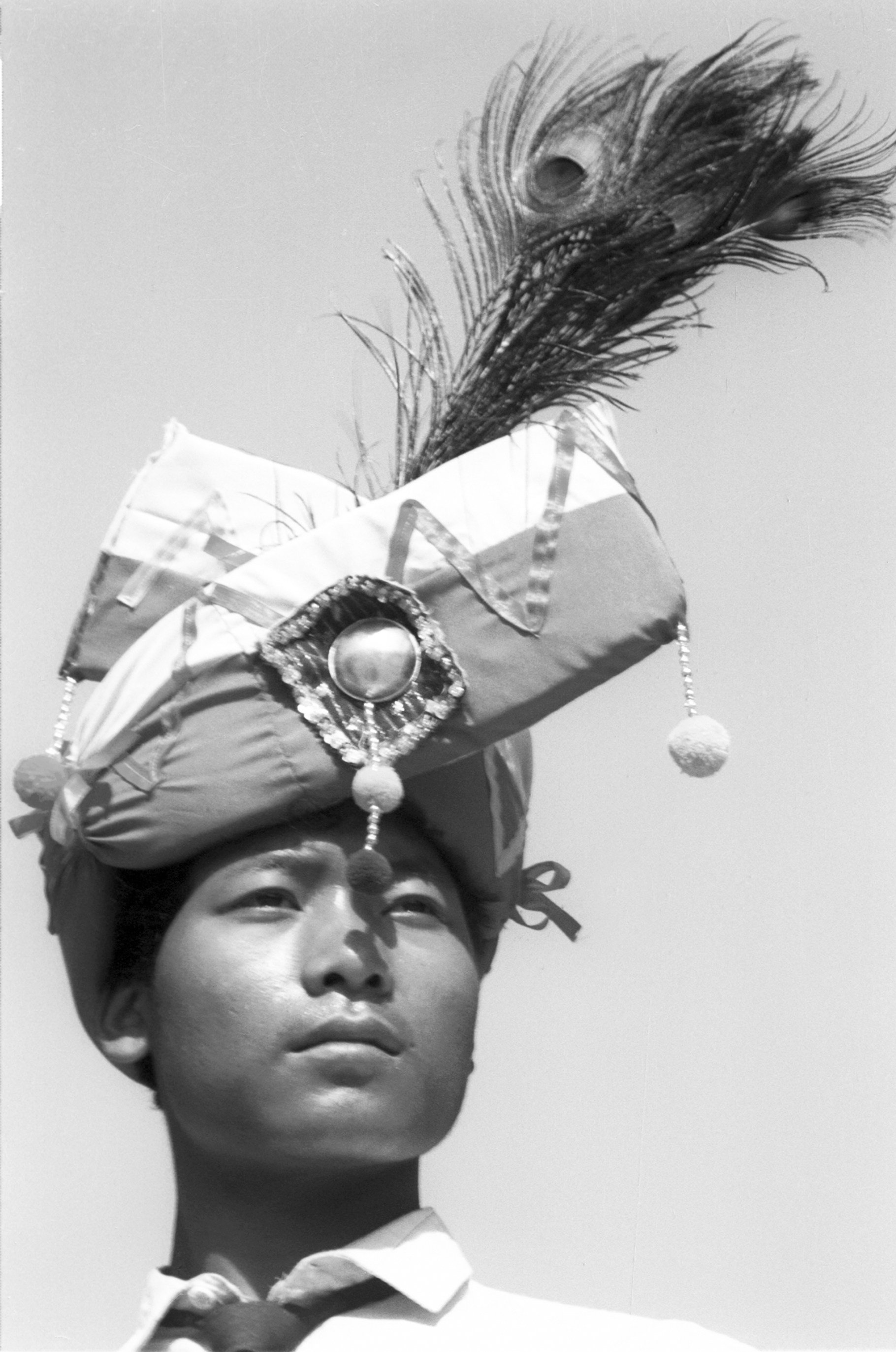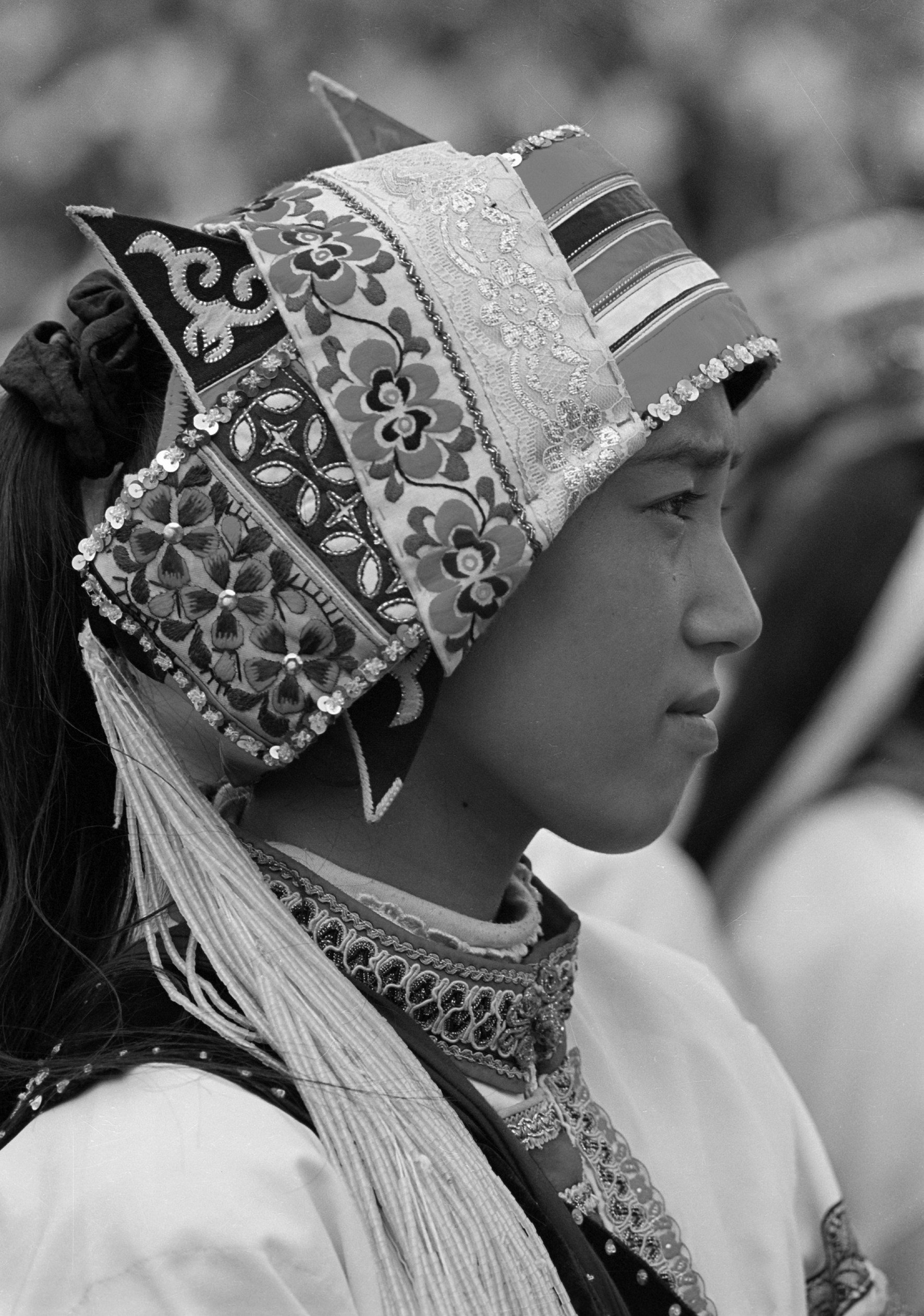 The book's executive editor, author and journalist Xue Xinran, says the idea for China Adorned came from her late husband, Toby Eady.
"Toby was a literary agent who had represented many Chinese authors including Jung Chang, Xiaolu Guo, Ma Jian," says Xue via Zoom from London, where she is based. "He believed the world needed a book to see China's rich traditional clothing."
Editing Deng's photos, she says, was a massive but important task.
"After Toby's death in 2017, I gathered both China and Thames & Hudson Australia publishers, the translator, and the British photographer in a Nanjing hotel room – Deng had 50,000 photos in two suitcases.
"China has changed a lot over the past 100 years and so many things have been destroyed, so it's vital to preserve the traditions for future generations."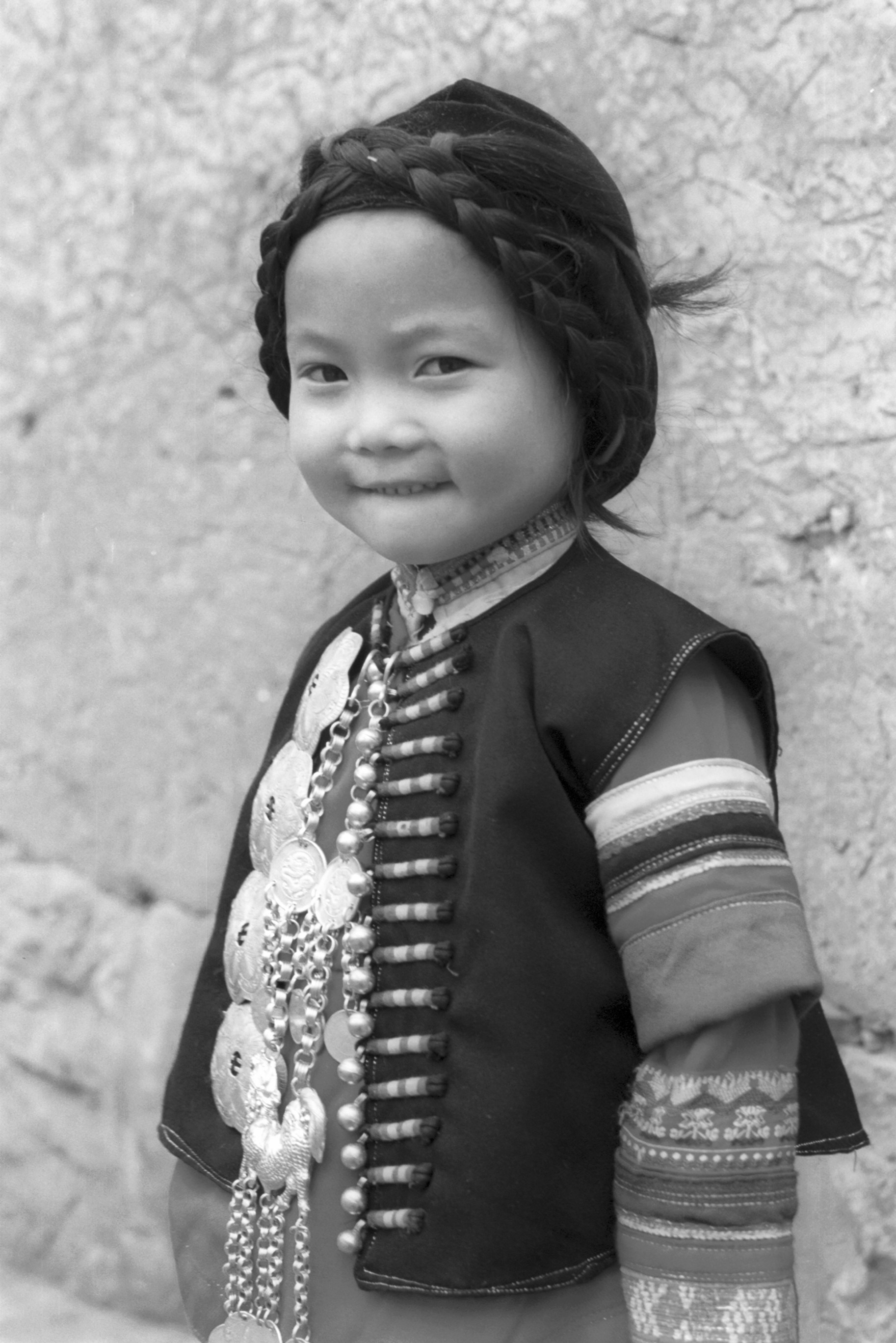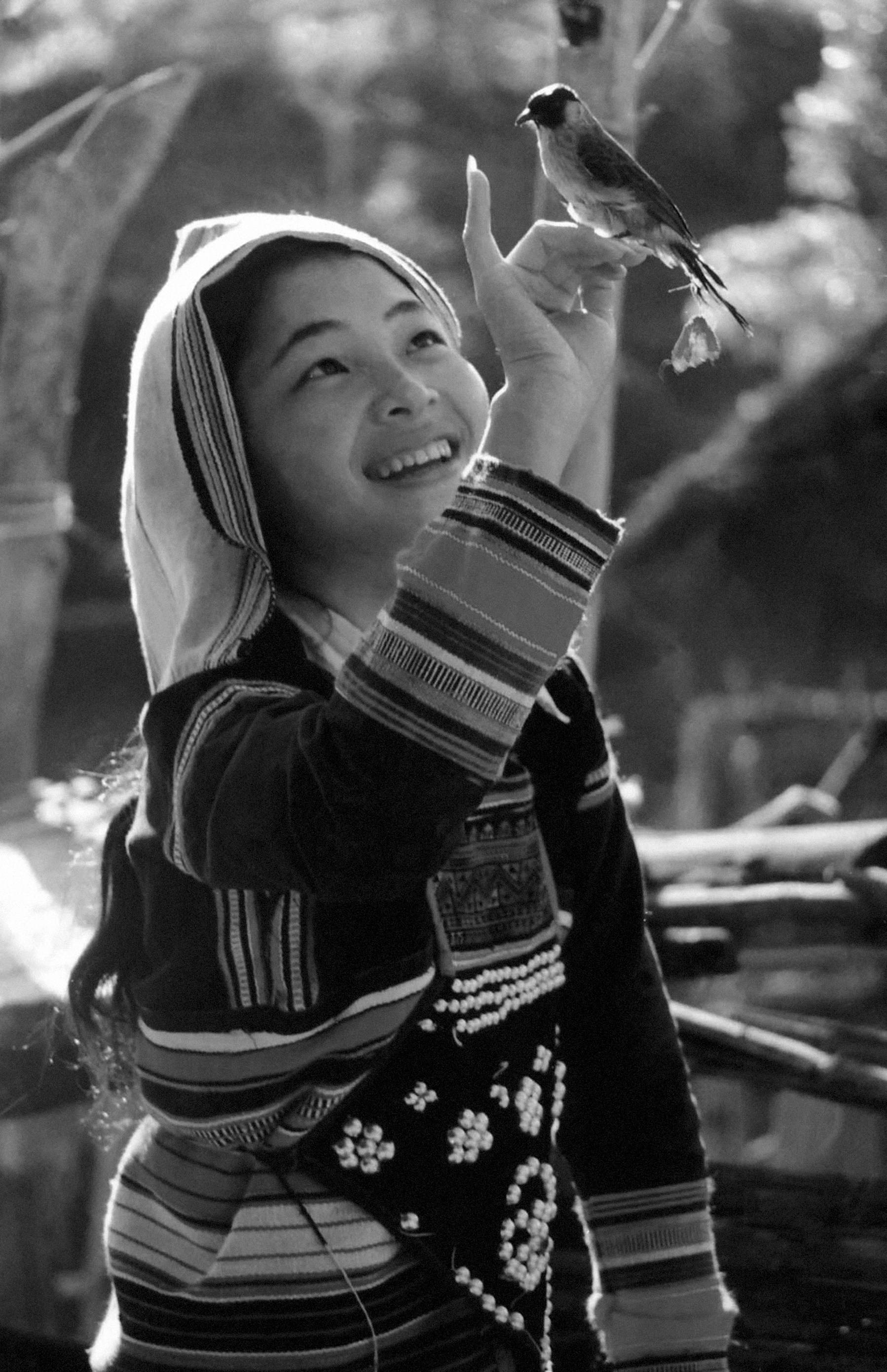 The book – released this month by Thames & Hudson – is divided into four categories.
In "Blessed Beginnings," Deng talks about how in some ethnic groups, baby bonnets and children's headdresses feature animal imagery – tiger motifs to ward off evil, dogs to prevent bad luck, dragons to symbolise luxury.
During a 1988 field trip to the mountains of central Yunnan province, Deng discovered a Yi village (the Yi population of almost 9 million are spread across the vast mountains of southwest China) with boys wearing tiger-motif headdresses. The Yi believed they were descended from tigers, he was later told.
In 2006, while in the southwestern province of Guizhou, Deng learned from Miao women that children wore large metal chains around their necks to protect them from evil spirits, the "longevity locks" given to a child after their man yue, or one-month birthday.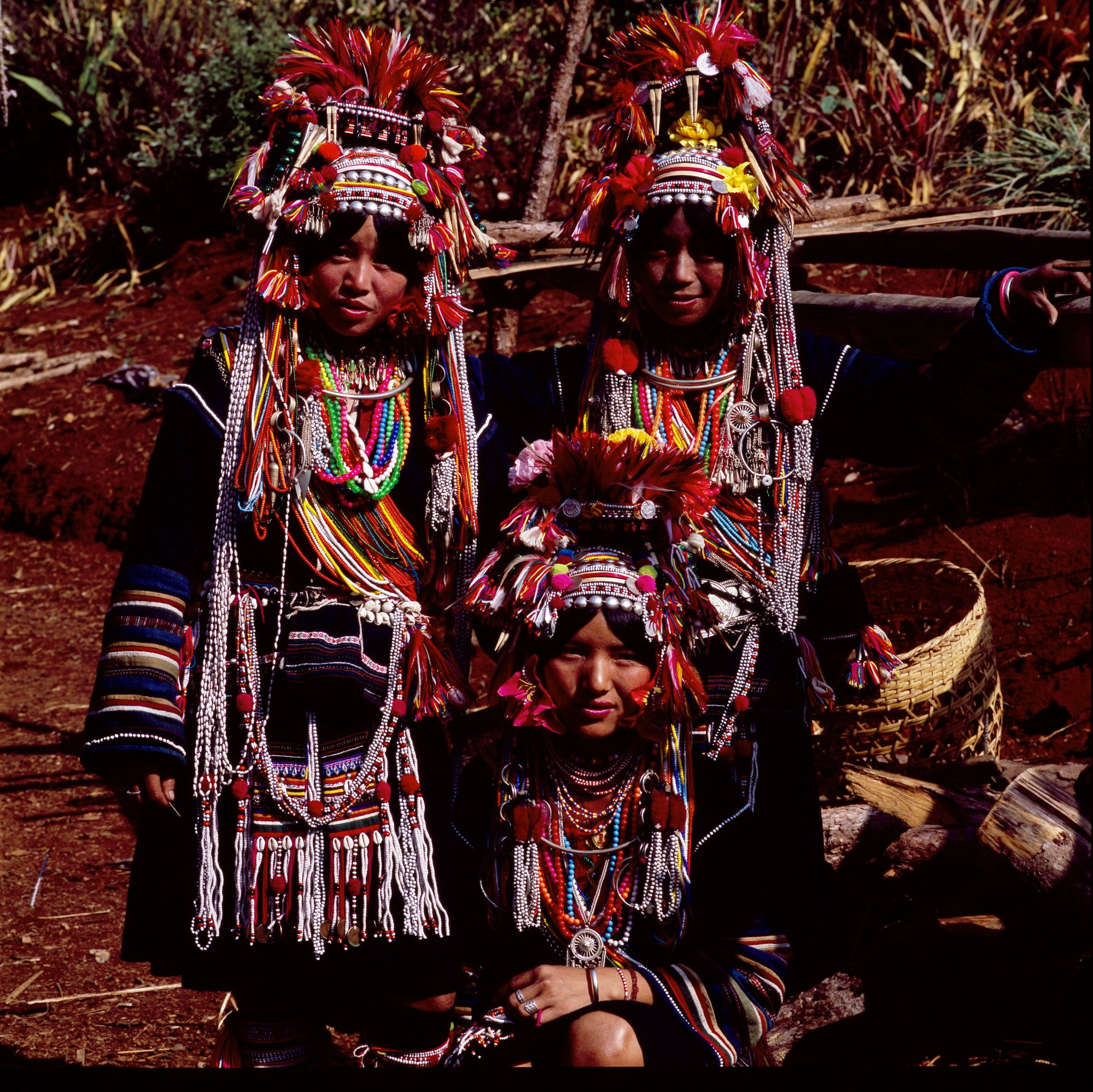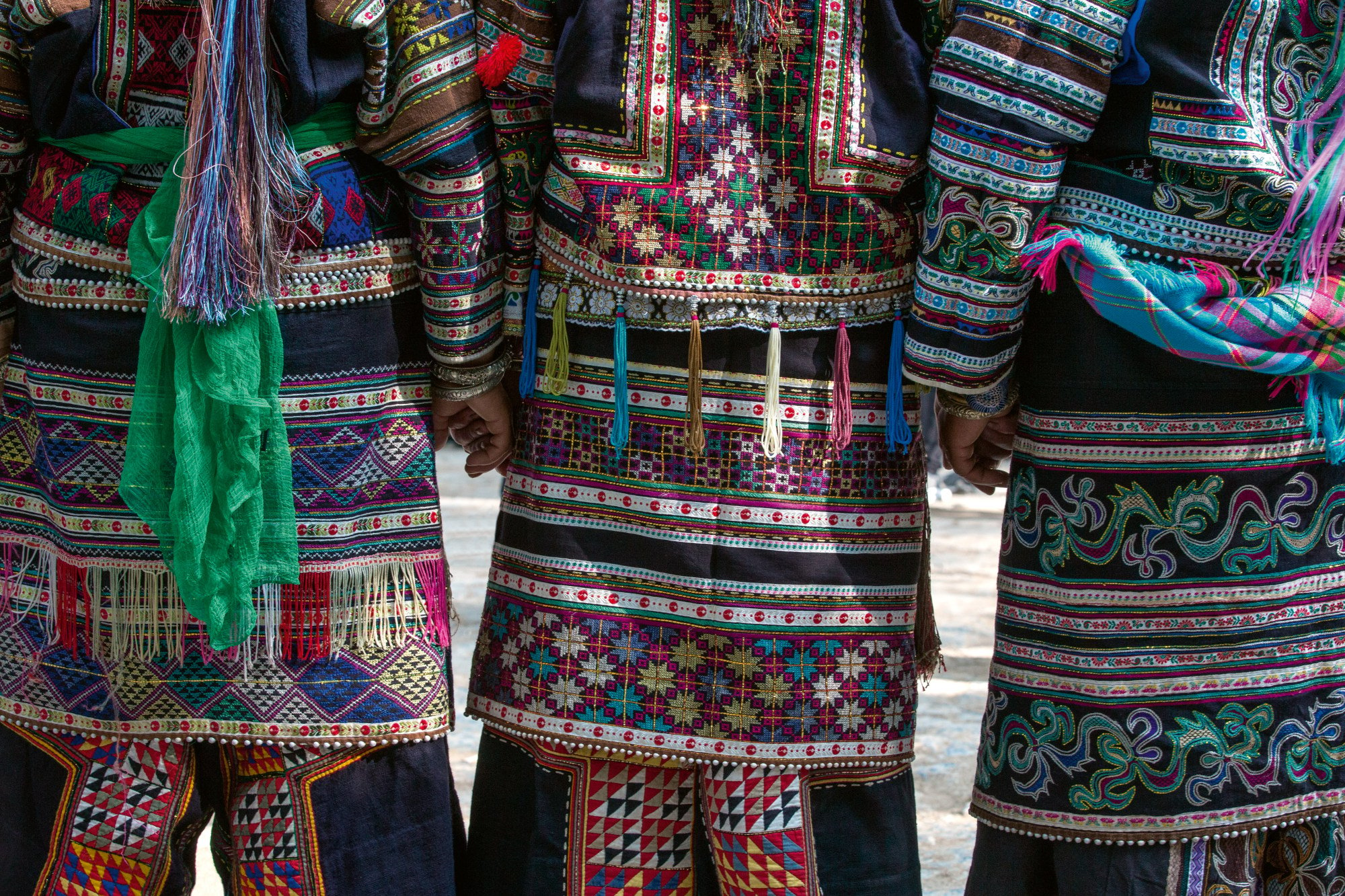 In the section "Coming of Age," Deng talks about the young men from the Hani Aini people in southern Yunnan province who impress female suitors by giving them rare scarab beetles – six of them if he wants to make a good impression.
The beetles (their non-fading green shell represents enduring love) are sent with flower-shaped red beans (symbolising loyalty) along with a non-rust copper bracelet. If the woman is keen, she strings the beans and beetles into her headdress: the more ornate it is, the more suitors she has.
This courtship ritual is one of Xue's favourite anecdotes.
"The boys venture into the mountains in winter in search of these rare shiny insects to give to the girl they are interested in … The girls wear the headdresses at a spring ceremony – some girls have so many, others not many at all."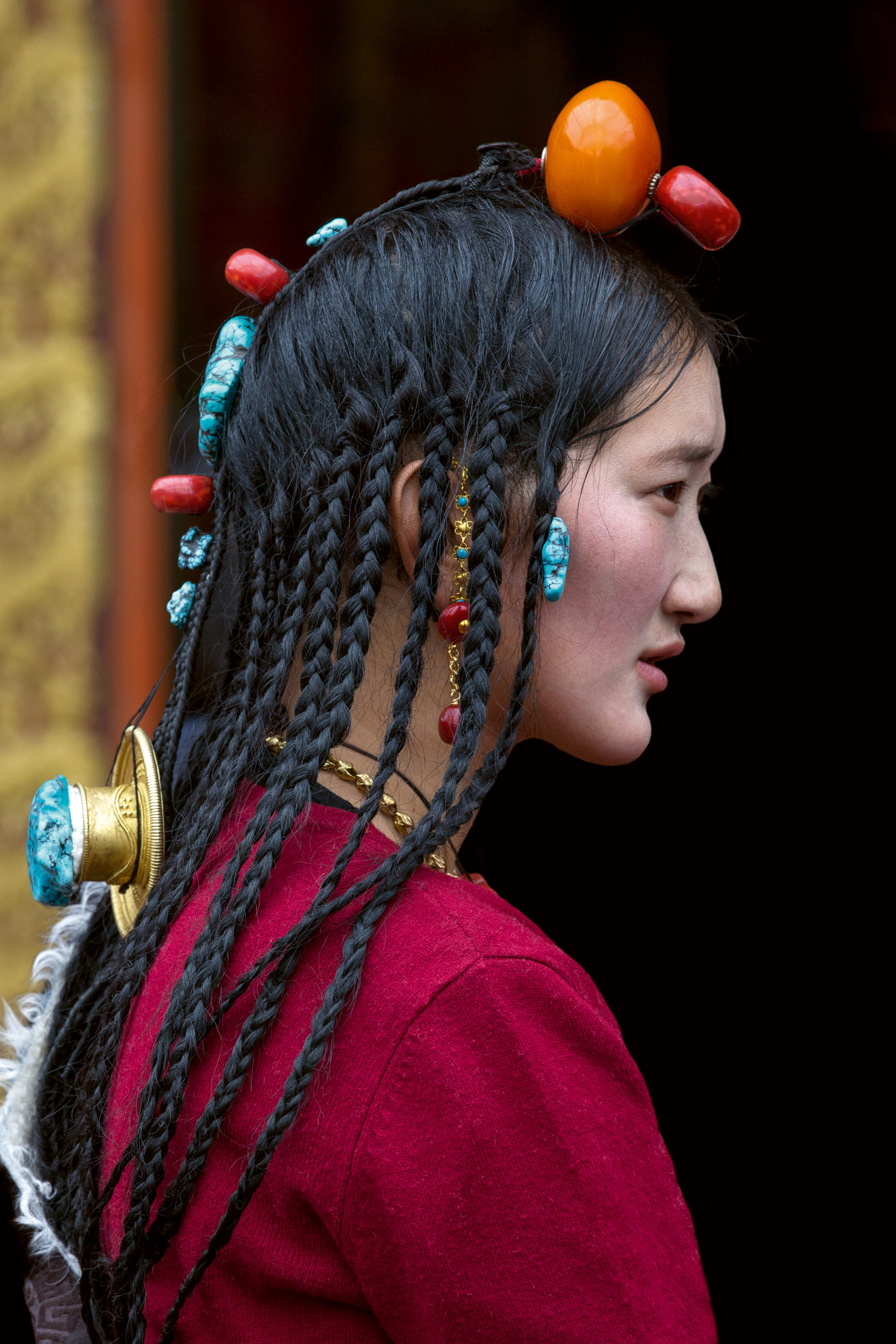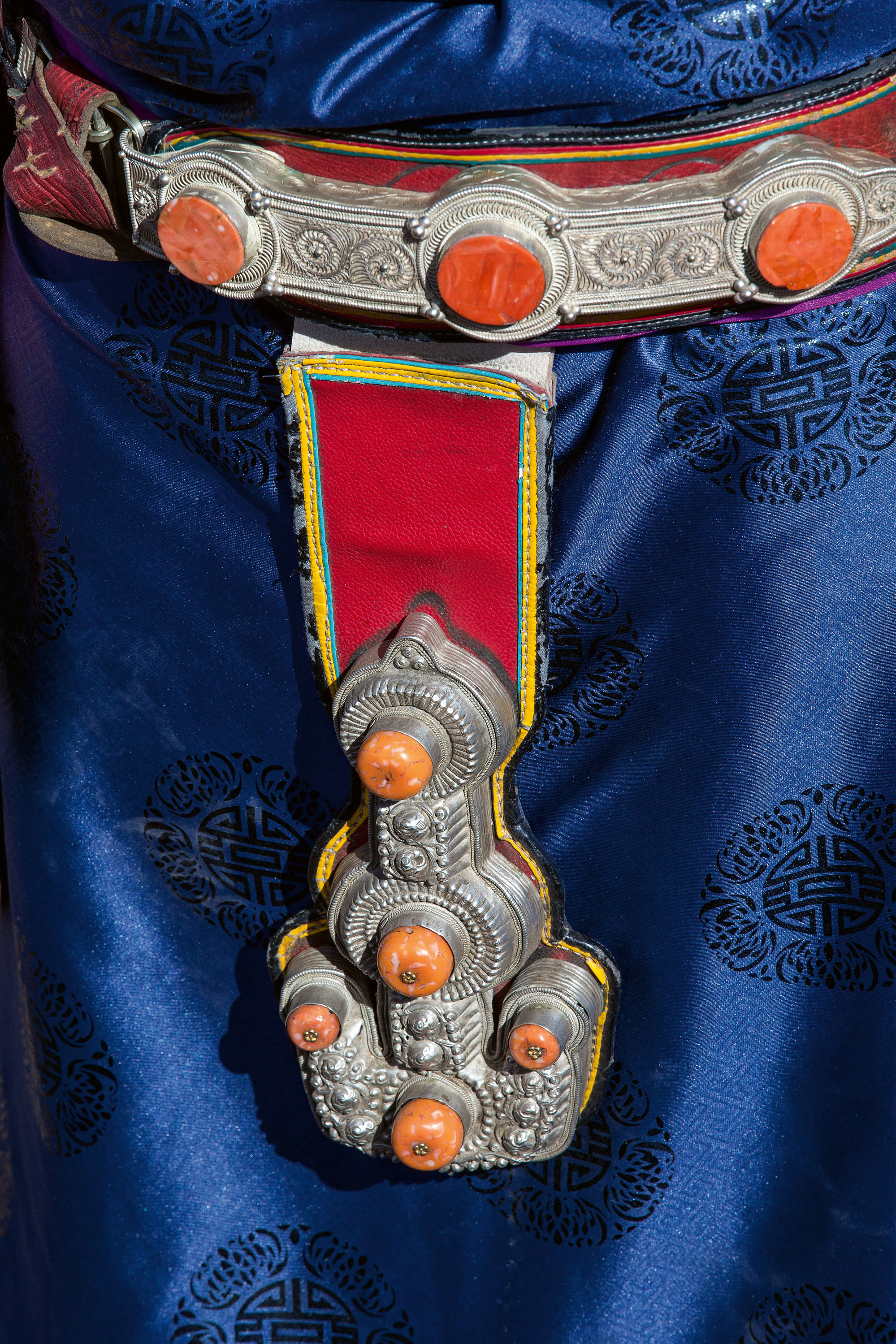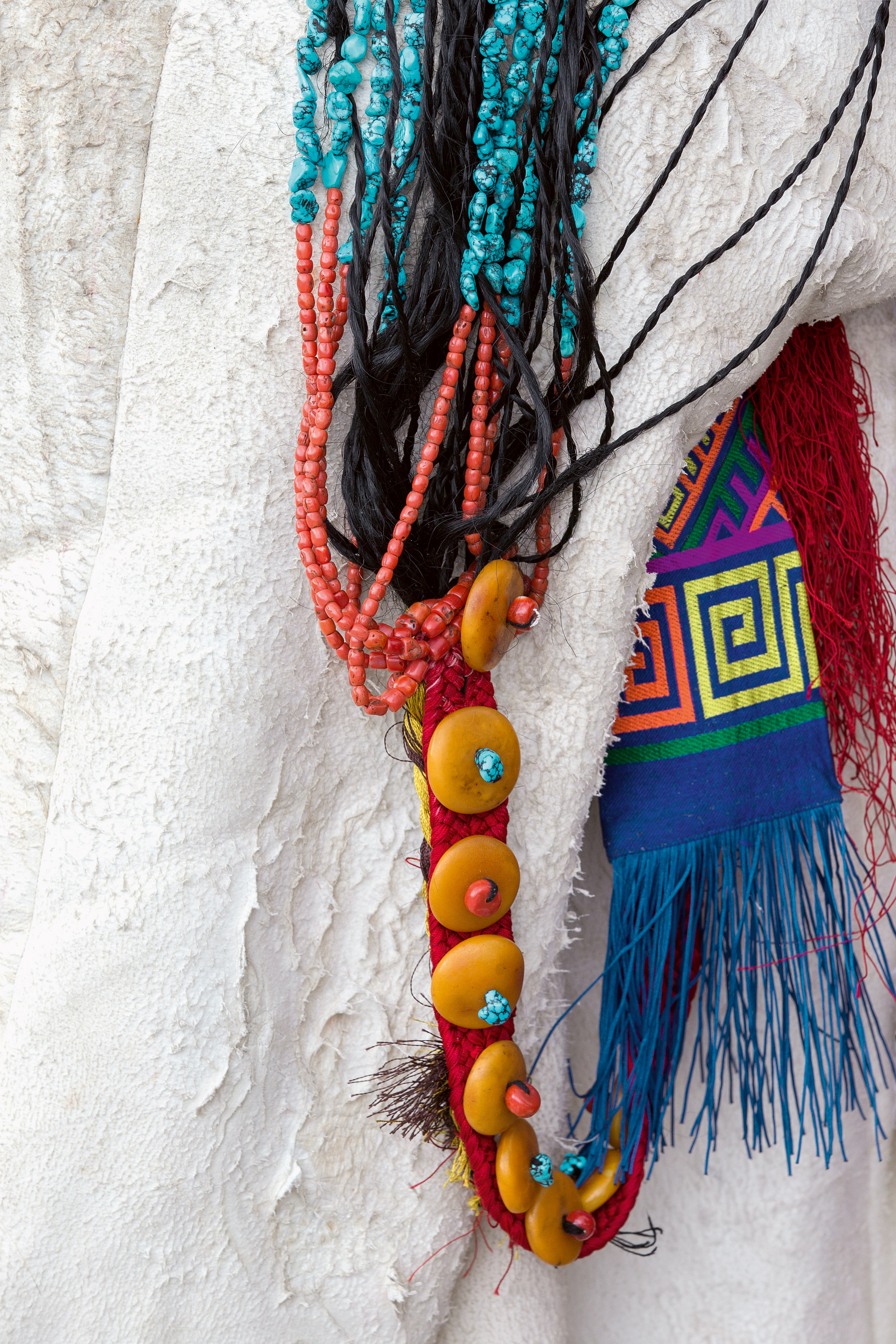 Other sections are titled "Marriage Celebrations" and "Falling Leaves Return To Their Roots'', which looks at the symbolism of clothes and jewellery of elders within these communities.