Seen from an aeroplane, the Himalayas look like a fortress wall. A single line of the world's highest peaks rises abruptly up from the plains of the Indian subcontinent, falling back into the high-altitude desert of the Tibetan plateau.
For centuries, Tibetans and Hindus have seen the range as a symbol of something bigger than man; the shining white home of gods and, literally, the source of life: water.
Nepalgunj, in southwest Nepal, is a hub for trade with India and the stepping stone to Dolpo, a region close to the Tibetan border that has retained a cultural authenticity, untouched by the troubles of Tibet proper, remote and accessible only by foot in the good season and protected by high mountain passes. Once, the only visitors were lamas and trans-Himalayan traders carrying salt in caravans from the Changtang Plateau, but now hikers tread these ancient footpaths.
Our small expedition aims to cross the Himalayas in winter, when Dolpo is some­times made impassable by snowstorms. With Jagan Timilsina, a Nepalese mountain­eer, I want to visit the sacred places of Tibetan spirituality – the Crystal Mountain, the Shey Gompa (a gompa is a fortified place of learn­ing) and the library of Bicher – and spot the elusive snow leopard.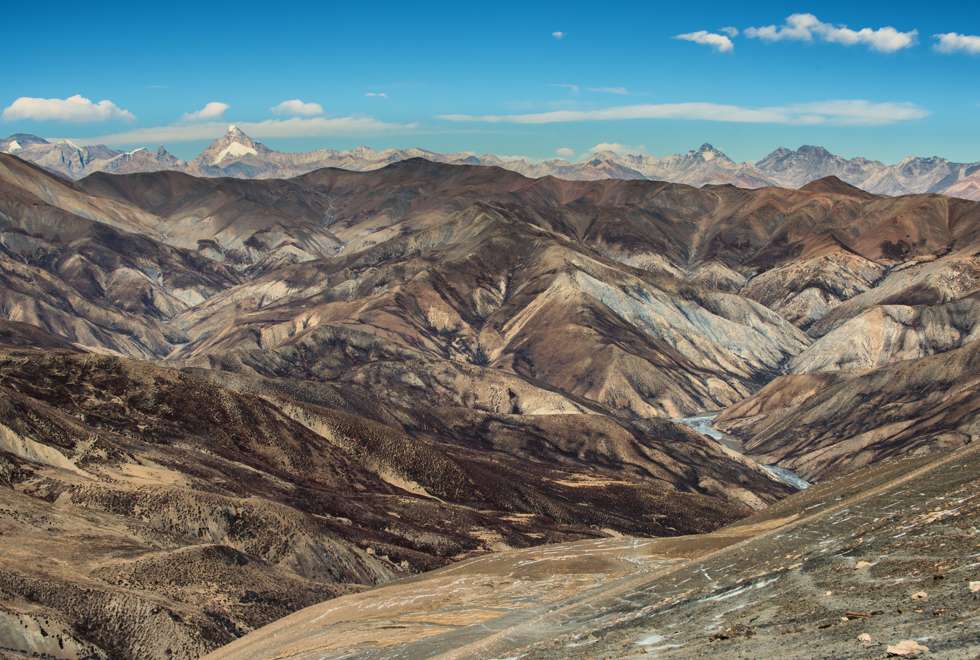 At dawn, we board a small plane for the flight from Nepalgunj to the dirt runway of Juphal. The aircraft is buffeted by thermals as it stays low and hugs the sheer cliffs.
From Juphal, we hike a trail that follows a tempestuous glacial river and climbs steadily along a deep valley clothed in forests of conifer, oak and rhododendron. That night, in an abandoned village by Phoksundo Lake, we don't bother to set up tents, and lay in our sleeping bags looking up at a million stars.
A family fly-drive holiday in China: by road to Tibetan plateau
The approach to the Khang La pass is down a narrow valley of ice, darkness and bitter cold. The geology helps sustain the mind; in my imagination this is the gate to Shambhala, the mythical kingdom of Hindu and Tibetan traditions; the birthplace of Kalki, the final incarnation of Vishnu; the home of Maitreya, the future Buddha.
Beyond the pass is a landscape of simplicity and contrast; of ochre earth and azure sky; of valley after valley with neither tree nor settlement. Here, emptiness is not nothingness. In these mountains of Buddhist wisdom, spaciousness suggests potential; an opportunity to fill.
There are no roads or electricity. Yak dung fuels the fires of the few who live in the region and the land yields only a single crop of potatoes, barley or buckwheat each year: an insufficient supply.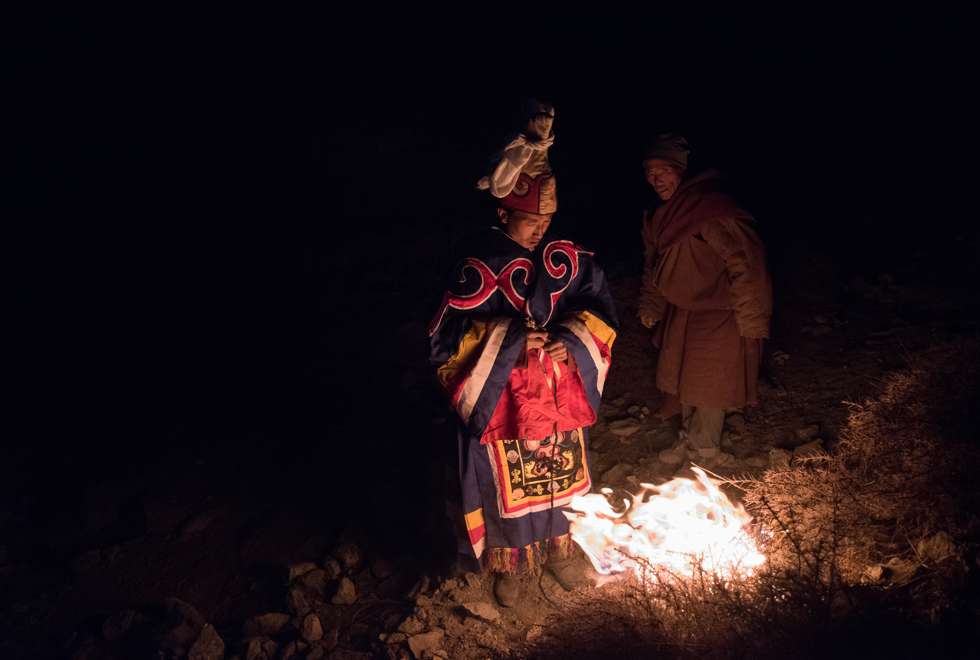 It is unlikely that anybody lived in Upper Dolpo until the 7th century, when the found­ing fathers arrived in waves of migration from the monastic power struggle in western Tibet.
For centuries, the people of Dolpo were middlemen for the salt hauled in yak cara­vans, a trade now dying because of state-subsidised iodised salt from India and a border with China that is closed but for a few days in August. They are adapting. In the monsoon season, most are involved in finding yarchagumba (Cordyceps sinensis), the cater­pillar fungus that is considered an aphro­disiac and fetches a high price in markets in Hong Kong and all over the world.
Life on Tibet plateau captured by veteran Hong Kong photographer Kan Tai Wong
Accustomed to hardship, these commu­nities keep alive ancient Tibetan customs and preserve the landscape as a living mandala of spiritual significance by looking after chortens, mani walls and prayer flags.
Shey Gompa, where we spend the night, stands in splendid isolation at the foot of the Crystal Mountain, above a frozen river.
The sages of Shey's hermitages – there is one, known as Tsakang, across the river from the gompa and a more isolated stone structure tinted red further north – favour intuitive meditation over metaphysical debate and, as we hike deeper into inner Dolpo, over higher and higher passes, I fancy I understand why; sometimes my mind empties, sometimes it wanders deep into issues from home and sometimes it arrives at an unexpected insight that I hurry to write down.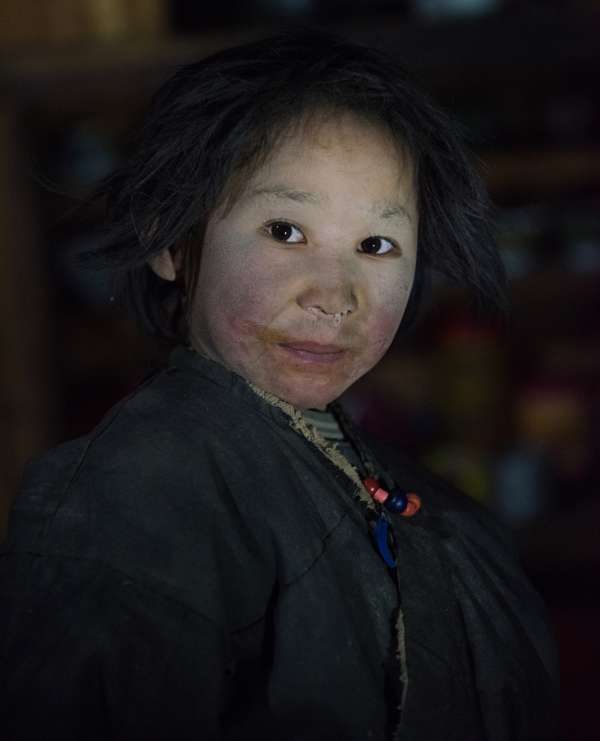 We arrive at the village of Bicher on December 24. Two-storey stone houses with flat roofs are scattered along a river. The Buddhist and Bon temples capture the eye with their deep red walls.
In 1999, a library with more than 600 manuscripts from between the 11th and 16th centuries was found hidden behind a wall at the village's Nesar temple, a faded red structure with ancient Tibetan symbols and motifs on the façade and a gilded roof.
Villagers gather around to marvel at the foreigners who have arrived in the dead of winter. I ask them whether it would be possible to take a look inside the library, but am told that the lama with the keys is away. Instead, a young teacher invites us to his house for tea.
His basement is used as a barn for goats. In its darkness, we find a tree trunk, out of which are carved steps, that can be easily with­drawn to make the higher level inaccessible. We clumsily climb to the first floor and sit on the dirty rug in the kitchen, which also serves as the bedroom.
Karma Phuntsok lights a fire on the stove. We talk about winter and the preparations necessary for men and beasts to survive two months of idleness, cold and snow. Karma talks of the picnics in the snow that are to come, and the days of drinking around a fire waiting for storms and biting winds to abate.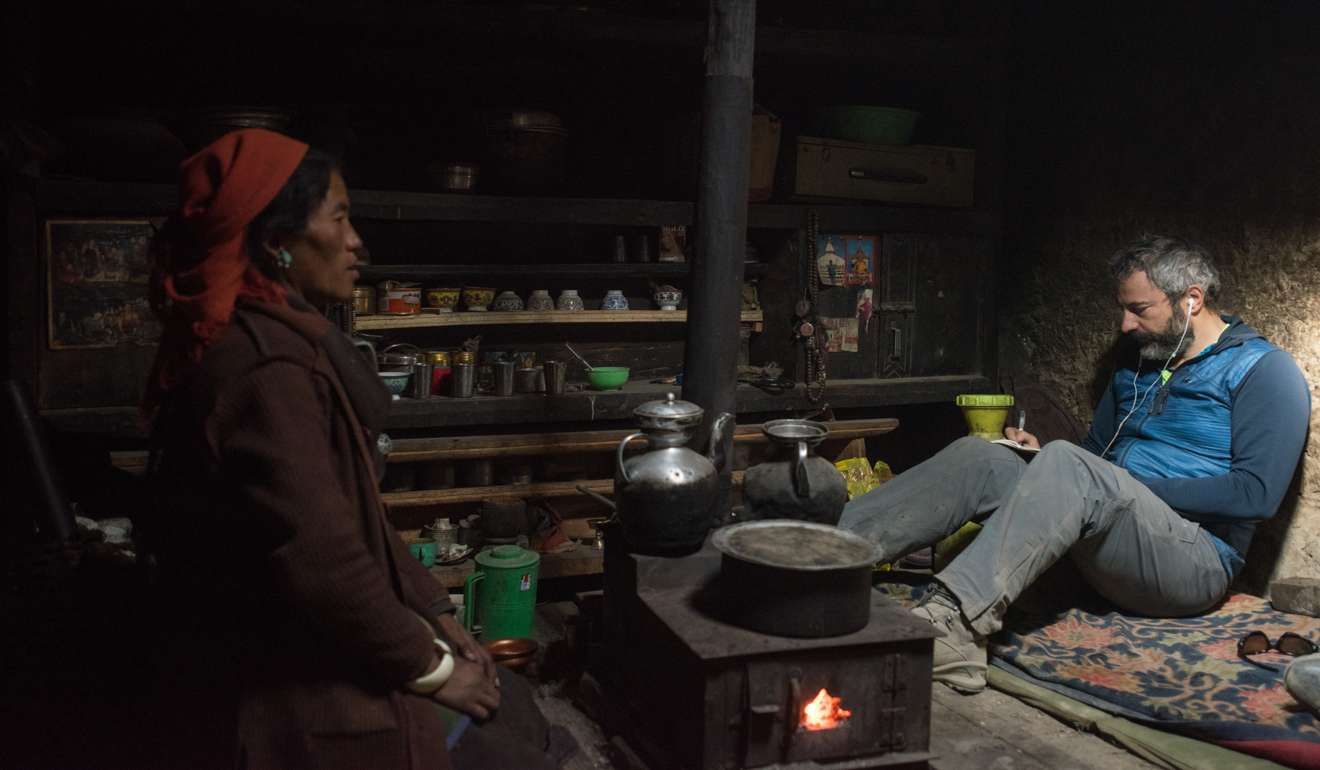 I spend two days in Bicher, staying with the caretaker of the Nesar temple and her lively children. There are no hotels or guest houses, and hospitality in this land is a matter of survival. This young woman, dressed in homespun rugs and with an amulet of Buddha and lapis, coral and turquoise beads around her neck, offered us a space on her floor after I motioned a request for sleep and shelter. And she feeds us a dinner of boiled potatoes and hot water.
Breakfast, by comparison, is a feast. Warm buckwheat bread with the Nutella we have carried across the Himalayas.
Nuwakot, an authentic taste of rural Nepal without the tourist herds
Everybody has been informed of our suspicious interest in their library. A boy runs towards me yelling "Cham Cham!", the lama's dance. He excitedly leads me towards a house. Three priests come out in procession, wearing navy blue robes accented with red, yellow and white patterns and masks depicting Mahakala, a Buddhist and Hindu deity; the five skulls on the crown of each are said to transform man's negative attributes into positive ones. They proceed to the sound of a drum, adding an animist coda to the Buddhist ceremony.
Many villagers join us as we wander out into the wilderness. At an inconspicuous spot, amid much chanting, a hole is dug by one of the priests. He then fills it in, ceremoniously burying evil spirits in the pit. The slight mound is set alight for good measure.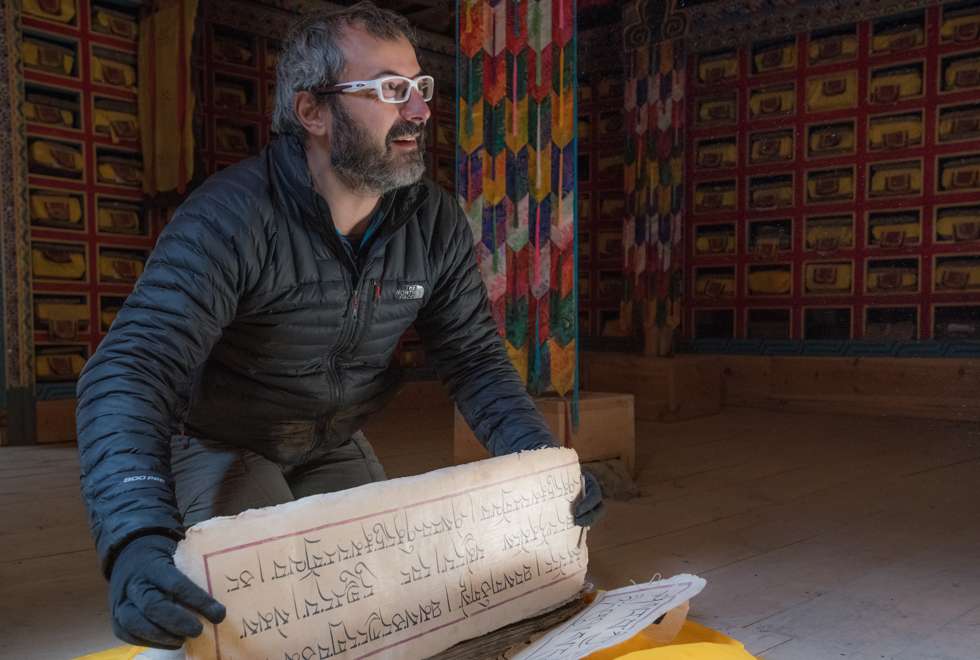 The villagers of Bicher must have come to trust us; the keys to the library materialise. Beyond the entrance of the temple are carved wooden sculptures of the Buddha and revered animals such as lions and garuda. Once inside the library, I carefully open the wooden covers of each set of manu­scripts and untie the protective cloth. Some manuscripts are varnished in blue with gold ink colouring Tibetan script. Others are colourful illustrations of deities. The majority are excerpts from the Sutra of the Perfection of Wisdom texts.
I resist romanticising this place and deluding myself that I would be happy here. Six months to prepare for the harvest, six months to prepare for winter. The seasonality of living repeats itself year after year; boring but a source of serenity.
Five hidden gems in Pokhara Valley
In the West, waves of populism are leading us to believe that our individual well-being is more important than the common good and that we are successful only when others are not. Here, egoism is not a virtue. The people of Dolpo are guided by a religious compass of simplicity, compassion, tolerance and contentment.
We leave Bicher for more isolated valleys, where our chances of finding the snow leopard are higher.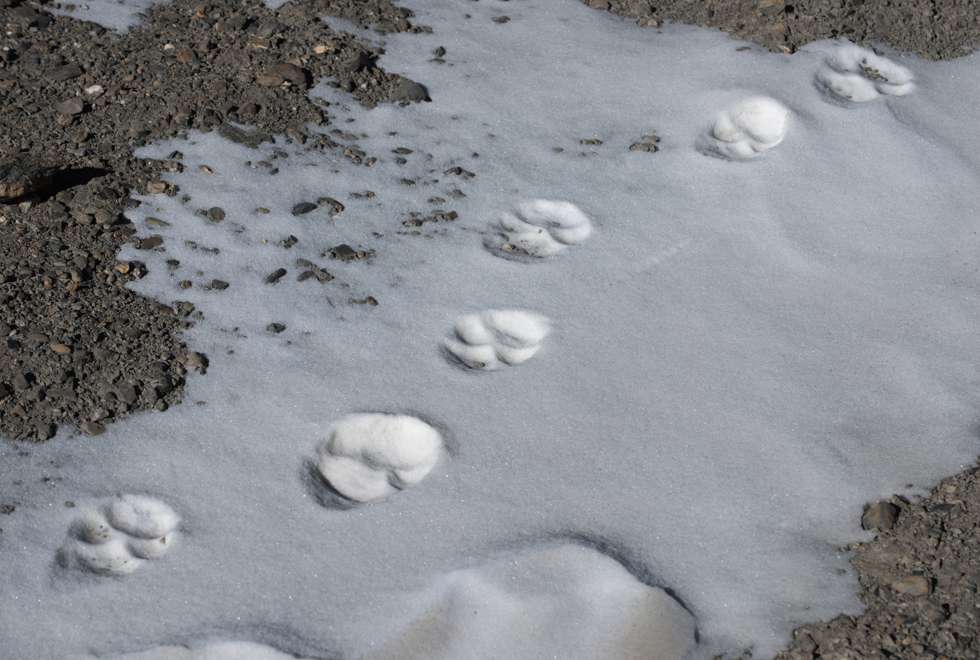 We camp in an arid and empty landscape, at the base of a series of steep cliffs. When the sun sets, the temperature drops to below minus-20 degrees Celsius. There is no wood with which to make a fire; the dung we've collected creates more smoke than heat. I break frozen streams with big stones in search of running water. "It's cold, cold, cold and I am dirty," I write in my diary. But how empowering it is to depend entirely on ourselves, to take responsibility; not to have anyone to blame.
One morning, as I march towards another high pass, I see them. Paw prints in the fresh snow. A snow leopard is close. Unless he moves, though, I don't stand a chance of seeing this master of camouflage. I spend an hour exposed to the wind, looking around with my binoculars.
Do you want to film a snow cat? Ladakh's the place to see snow leopards
"If the snow leopard should manifest itself, then I am ready to see the snow leopard," writes Peter Matthiessen, in the book The Snow Leopard (1978), the result of a two-month expedition through Dolpo the American writer made in 1973. "If not, then somehow (and I don't under­stand this instinct, even now) I am not ready to perceive it […] and in the not-seeing, I am content. I think I must be disappointed, having come so far, and yet I do not feel that way [...] That the snow leopard is, that it is here, that its frosty eyes watch us from the mountain – that is enough."
After five days of searching I have seen nothing more than paw prints. But I am content, this is enough.