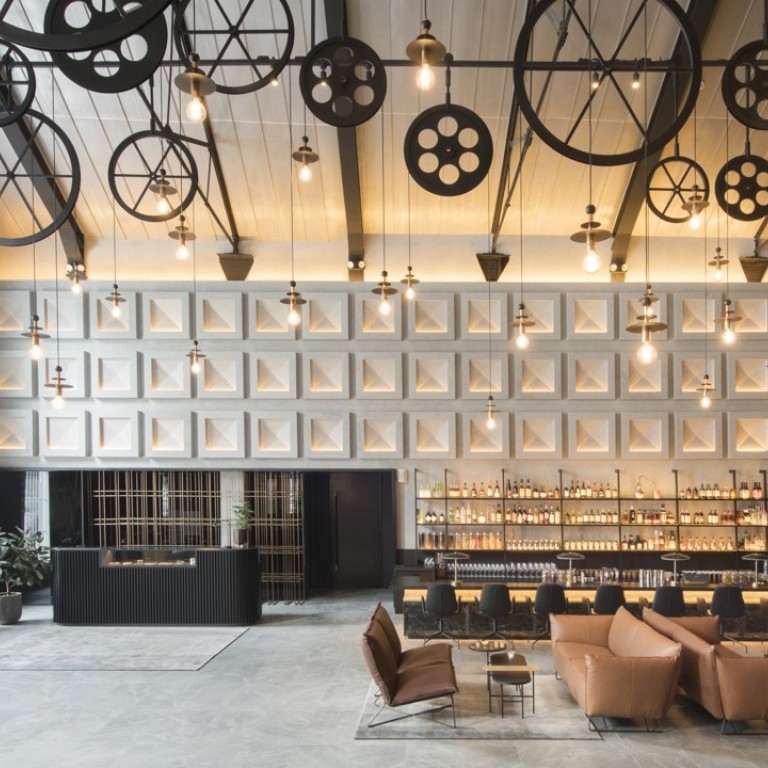 Singapore's Warehouse Hotel is naughty and nice, with a spanking paddle in every room, old-school menu and dazzling design
Housed in a warehouse once popular with 19th-century bootleggers, the industrial-chic hotel offers 'minibars of vice', a restaurant called Po and rooms with views over the water
What is it? It's a 37-room heritage prop­erty on the banks of the Singapore River. It's also a distinctly fruity accommodation option for the Lion City, thanks to a history dating back to 1895, when the original warehouse was a godown, a hotbed of bootleggers and euphemistically named "underground activity" benefiting from access to the Malacca Strait. In the 1980s, it was home to The Warehouse nightclub.
Blimey! So how exactly does "fruity" translate in Singapore today? Well, "Minibars of Vice" in the rooms showcase Southeast Asian products in three categories: "Gluttony", such as salted egg yolk crisps; "Vanity" for locally made beauty products; and "Lust" for naughty treats.
Such as? A peacock feather, a spanking paddle and black-out eye shades – why do you ask?
Let's move swiftly on. So are there any bootleggers left? Not exactly, but there is a natty lobby bar with an in-house cocktail programme that takes drinkers on a journey to eras from the hotel's past. Havelock Road was known for a long time in Hokkien as Chiu Long Lo – or "spirits distillery street", so, for example, you can sip on memories of the spice trade with the Singapore Sazerac, which melds raisin bourbon, pandan bitters, rye, cognac and absinthe.
Drinks seem covered, what about eats? Acclaimed chef Willin Low is behind restaurant Po; there's in-room dining, and small plates are served in the bar.
Po, you say? Yup, the name comes from popo – Putonghua for "grandmother". That's why the restaurant's design icon is a smiling lady holding a cigarette, while the menu shtick is a revival of old-school flavours with Asian ingredients and modern techniques.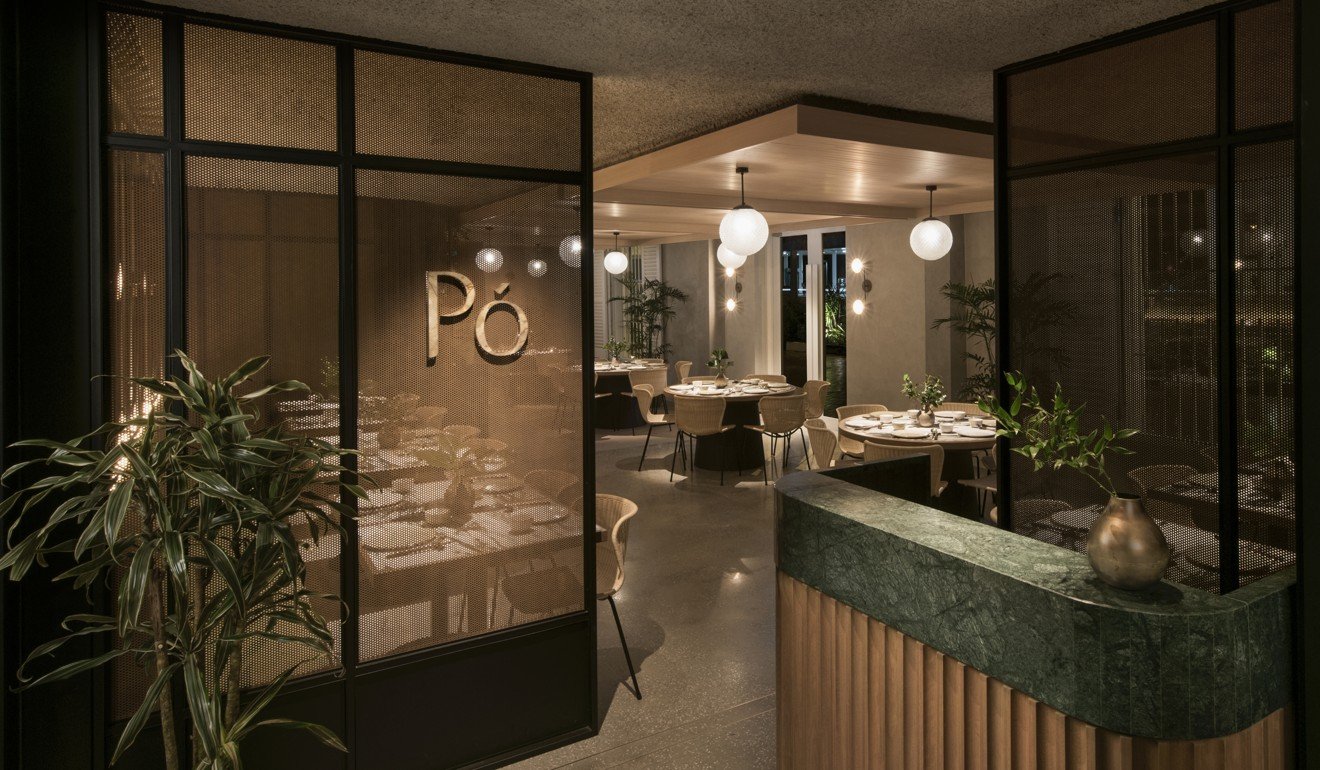 A big favourite is the excellent roll-your-own popiah, an appetiser substantial enough to have as a main. Charcoal-grilled Iberico satay takes the pork-on-a-stick street-food favourite to new heights and is served on its own mini charcoal grill. Hokkien mee is pimped up with charcoal-grilled Carabinero prawns, pork belly, Red Boat fish sauce, lardons and sakura ebi, while the signature
bak kut teh
comes with prime American pork ribs. The broth is rich but lacks the hum and tingle of the advertised Sichuan pepper.
How does the design fare? Very well, thanks to local design agency Asylum. For once the industrial design claims are genuine and the lobby, in particular, is a beauty. Think high ceilings, huge brick walls and groovy custom-made lights inspired by pulleys that would have hauled produce back in the day. There's also a collection of seating from global designers, perfect for imbibing properly made coffees or something stronger.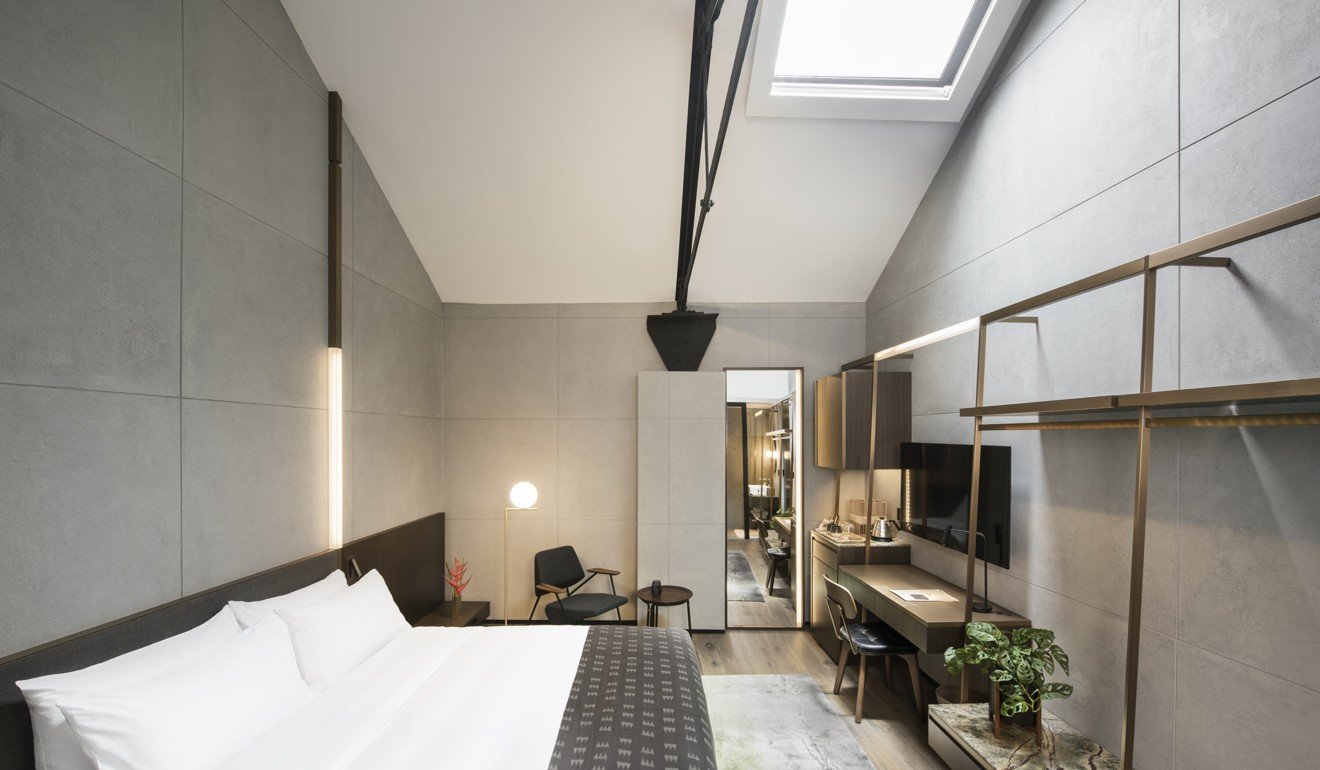 What about those 37 rooms? There are a lot of room choices, so take your pick from the Warehouse Sanctuary, Warehouse Loft, River View Loft, River View Room, River View Mezzanine and the River View Suite. They're all elegant and warmly designed, but it's safe to say that you'll want to choose one with a lovely view of the waterway, otherwise you'll get a view of the not-as-lovely Havelock Road overpass.
What about leisure pursuits? As for leisure, there's a nifty compact pool over­looking the river, but not much space for kicking back poolside. The banks of the increasing­ly hip-and-happening Robertson Quay are perfect for walking or running, while bicycles can be borrowed free of charge.
What's not to like? Some of the interior rooms are windowless.
What's the bottom line? Rooms start from S$240 (HK$1,330) per night.
This article appeared in the South China Morning Post print edition as: The Wa r e house Ho t el , Singapor e