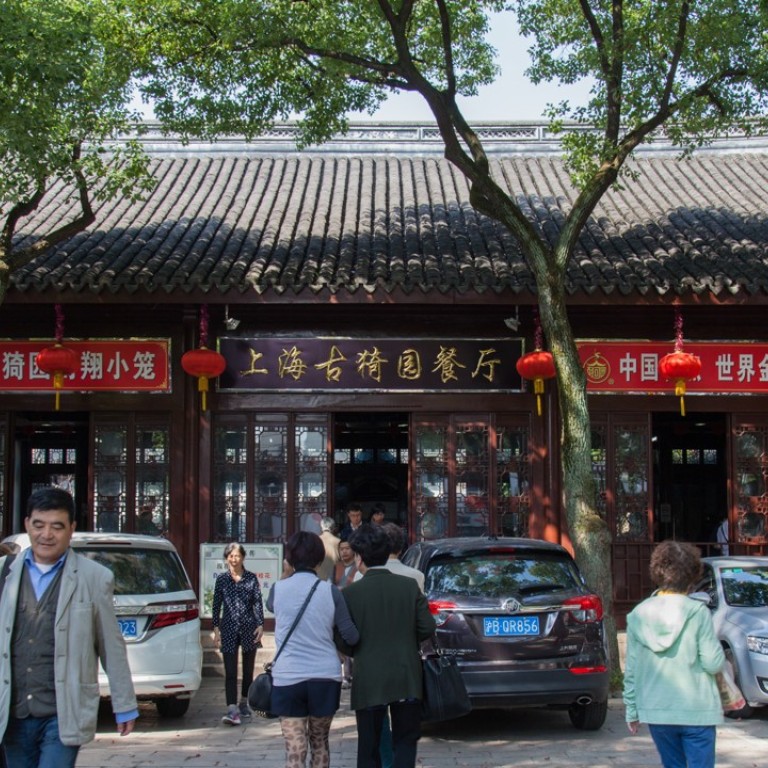 The best xiaolongbao in Shanghai: where to eat soup dumplings in China's biggest city
The dainty, soup-filled treats are served everywhere in China's most glamorous city, but sampling the finest requires insider knowledge
Legend has it that Huang Mingxian, owner of a snack shop and bakery in the village of Nanxiang, now part of Shanghai, set out to reimagine the meat-filled steamed buns he and his competi­tors were selling.
Travelling around Jiangsu province in search of inspiration, he discov­ered the soup-filled buns of Wuxi and Huaian, and thought up a few modifications. The result – golf ball-sized morsels of pork and hot soup encased in thin but sturdy dough – became Nanxiang-style xiaolongbao ("little steamer buns").
That was way back, in the 19th century. Today, the site of Huang's shop, in a corner of Nanxiang's classical Guyi Garden, is packed with devotees who, like me, have come to pay their respects at the birthplace of the Shanghainese soup dumpling.
They may be "the original", but my first bite is, well, a disappointment. The skin is thick and doughy, the soup has barely any taste, and the filling has been over­work­ed, having taken on the texture of a chewy fish ball.
Mild Chinkiang vinegar, poured from a communal teapot, is supposed to add an extra flavour dimension to xiao­long­bao, but even a small dash here is enough to over­power the flavour. The crab version fares slightly better than the signature original, rescued by the umami of the vermillion-coloured fatty crab roe.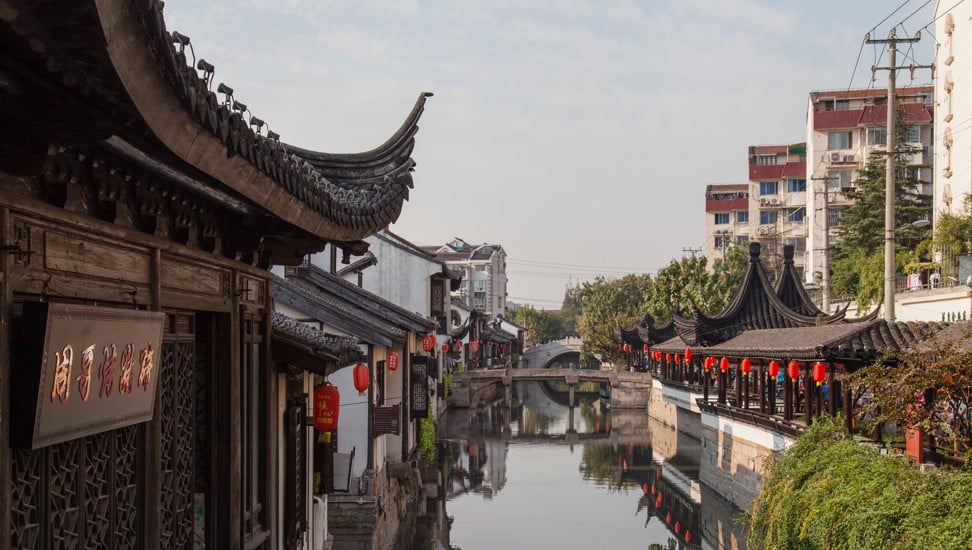 The Guyi Garden Restaurant
xiaolong­bao
, and those peddled by myriad vendors along Guyiyuan Road and in the nearby Nanxiang water village, are for purists, but perhaps not everyone else. Nanxiang chefs knead and press dumpling skins by hand, which explains their thickness. The filling is almost exclusively a mixture of minced pork and pork aspic (a jelly-like substance made by boiling pig skin, fat and feet, and that turns into broth when heated).
The mixture is seasoned with the tiniest pinch of ginger and a hint of salt and white pepper, hence the delicate flavour.
Tastes have moved on from Huang's day, however. As Nanxiang became subsumed into greater Shanghai, the city embraced the village's little soup dumpling as its own. The current benchmarks for Shanghai's favourite snack can be measured with the aid of eight Chinese characters: pibo, a thin dumpling skin, achieved with the help of a rolling pin; zhiduo, an abundance of soup; xianda, a generous filling; and rouxian, fresh meat.
The demand for thinner wrap­pers has grown in recent decades, converse­ly mirroring an increase in the standard of living in Shanghai.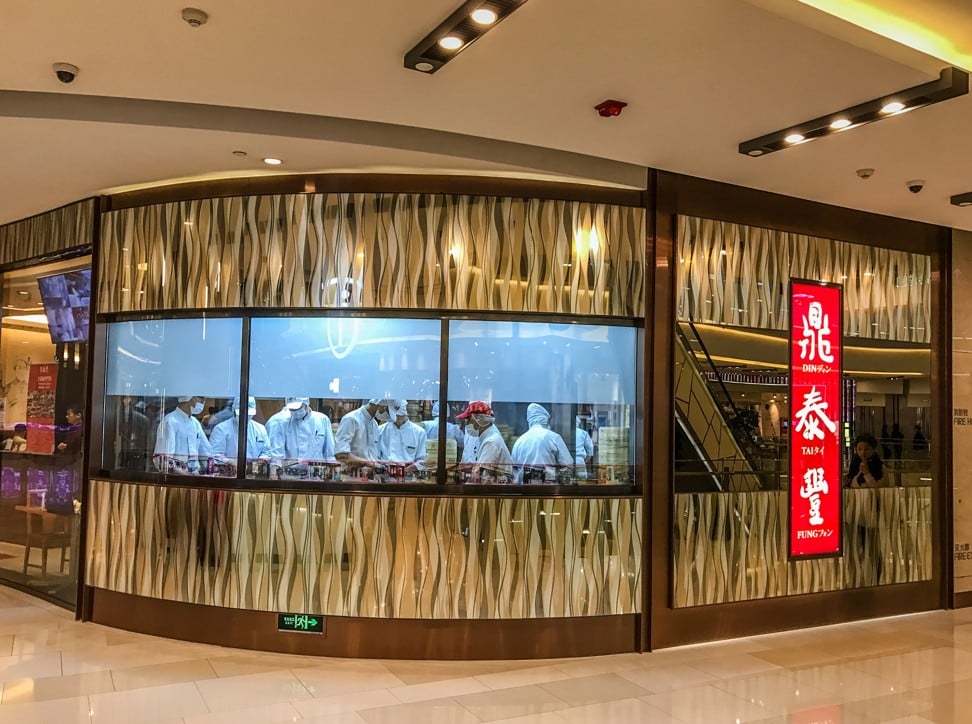 The debate about where Shanghai's best
xiaolongbao
can be found has, according to some commentators, been concluded, with several chefs, food writers and tour guides naming Din Tai Fung (which has 10 outlets in Shanghai) as the winner. This is perhaps surprising for the uninitiated, Din Tai Fung being a global chain that originated in Taipei. It is not surprising for anyone who has tasted a basket of its
xiaolongbao
.
"Proof" of the superiority of Din Tai Fung's dumplings can be found in food writer Christopher St Cavish's Guide to Soup Dumplings in Shanghai, for which he mea­sured the thickness of dumpling wrappers using digital calipers, and weighed the contents, in 21 restaur­ants in the spring of 2017.
The wrappers at the Din Tai Fung outlet in the Shanghai Centre, on Nanjing West Road, are less than 1mm thick across the board, and each dumpling weighs in at about 22 grams, with a 2:1:2 ratio of filling to soup to skin. They are not only tiny marvels of engineering, combining a near translucent wrapper with a tender filling and soup, but also of a consistently high quality across 138 branches, from Causeway Bay in Hong Kong to California.
Ignore those who dismiss Din Tai Fung as a chain restaurant that caters mainly to tourists and expats. Many snack restaurants in Shanghai are affiliated with chains, and international xiaolongbao franchises – another is Singapore's Paradise Dynasty – are adored by those locals who prefer to slurp their dumplings in a more upscale setting.
The No 2 spot in St Cavish's best-of com­pen­dium is Longpao Xiehuang. Hidden among the tourist traps of Qibao water village, 45 minutes to the west of downtown Shanghai, this unassuming shop is worth fighting your way through the tour groups for. What the canalside restaurant lacks in space and ambience it more than makes up for in the flavour and finesse of its dumplings.
In quantitative metrics, the soup dumplings here are neck and neck with those at Din Tai Fung, although Longpao is known for its flavourful crab xiaolongbao.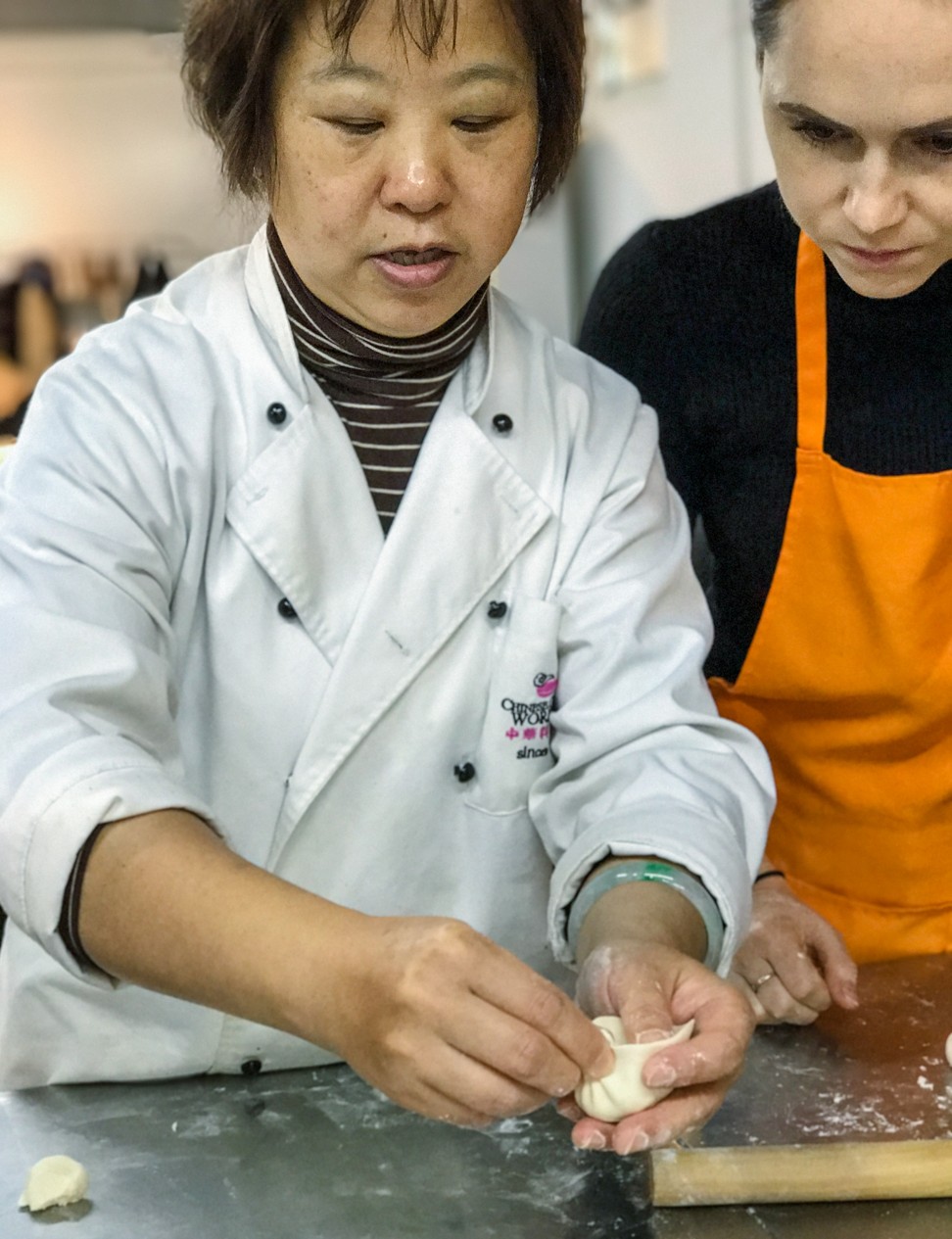 Mike Hwang, chef at the Chinese Cooking Workshop cookery school in Shanghai, recom­mends Jiajia Tangbao, once a hole-in-the-wall joint that has spawned six outlets across the city. Eighth on St Cavish's list, Jiajia Tangbao's original pork dumplings are delicate in both construction and flavour, although there are nowhere near 18 pleats at the head of each – the gold standard of a master
xiaolongbao
maker.
Nick Zhang, a guide with food tour com­pany Lost Plate, points to Pushi Xiaochi – and its lightly seasoned xianrou soup dumplings – in the former French Con­cession. With two small outlets, Pushi prepares its handmade snacks to order, and Zhang believes you can taste the differ­ence.
"We did six weeks of research when try­ing to decide which xiaolongbao to include in the food tour," he says, "and chose Pushi Xiaochi in the end for the flavour and freshness."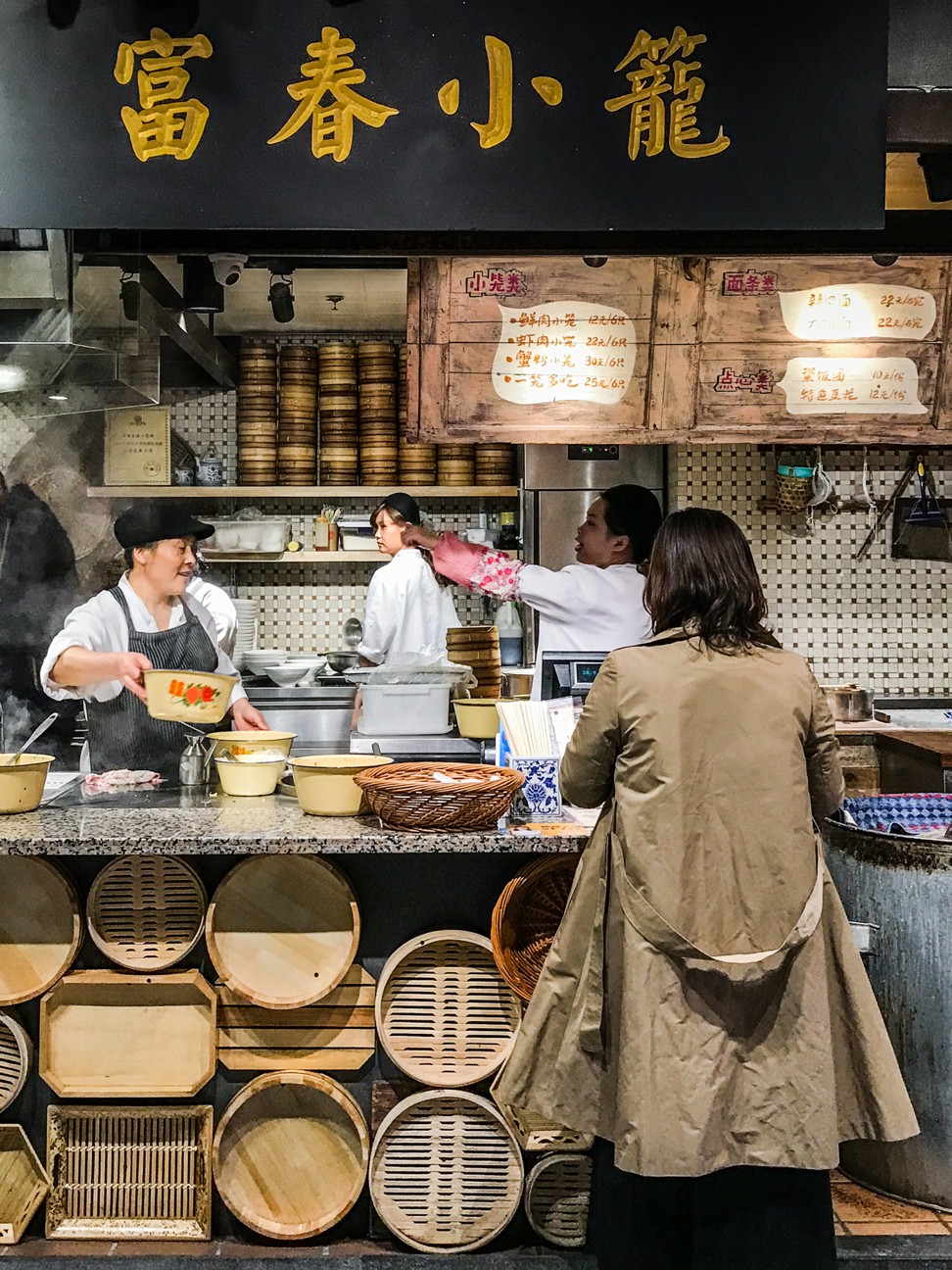 At the intense end of the flavour spectrum are the taste-packed dumplings of Fuchun Xiaolong, which food tour company UnTour rates highly. Fuchun Xiaolong has been serving larger-than-usual dumplings from its tiny flagship space on Yuyuan Road since 1959. Expansion to more than a dozen outlets in the city, spread across malls, tourist hot spots and suburban complexes, is testa­ment to how beloved its
xiaolongbao
and other quintessen­tial Shanghainese snacks have become.
Heed my warning and skip the long lines at the Nanxiang Mantou Dian outlet at Shanghai's Yu Garden, no matter how many guide books and blog posts try to convince you it's worth the wait; you will find superior soup dumplings at any of its other four branches in Shanghai, and certainly at the establishments mentioned above.
One week and 92 xiaolongbao later, my appetite for the bite-sized marvels remains undiminished. While dumpling devotees continue to argue about the precise ranking of xiaolongbao in Shanghai, an equally lively debate continues in my mind: whether I am a soup dumpling super fan or desperately in need of a detox.