Swinging off the motorway into Ipoh's outskirts, we pass massive limestone outcrops jutting skyward. Those are soon blocked from view by colossal hotel and office blocks that seem to have risen as man-made rivals.
Further in, though, Malaysia's third-biggest city turns out to be overwhelmingly low-rise, an orderly grid of two-storey shophouses fronted by that civilised regional speciality, the five-foot way: covered pavements that provide shelter from the sun and rain – and access to an incredible number of eateries both traditional and trendy, for Ipoh is fast becoming a culinary rival to Penang and Kuala Lumpur.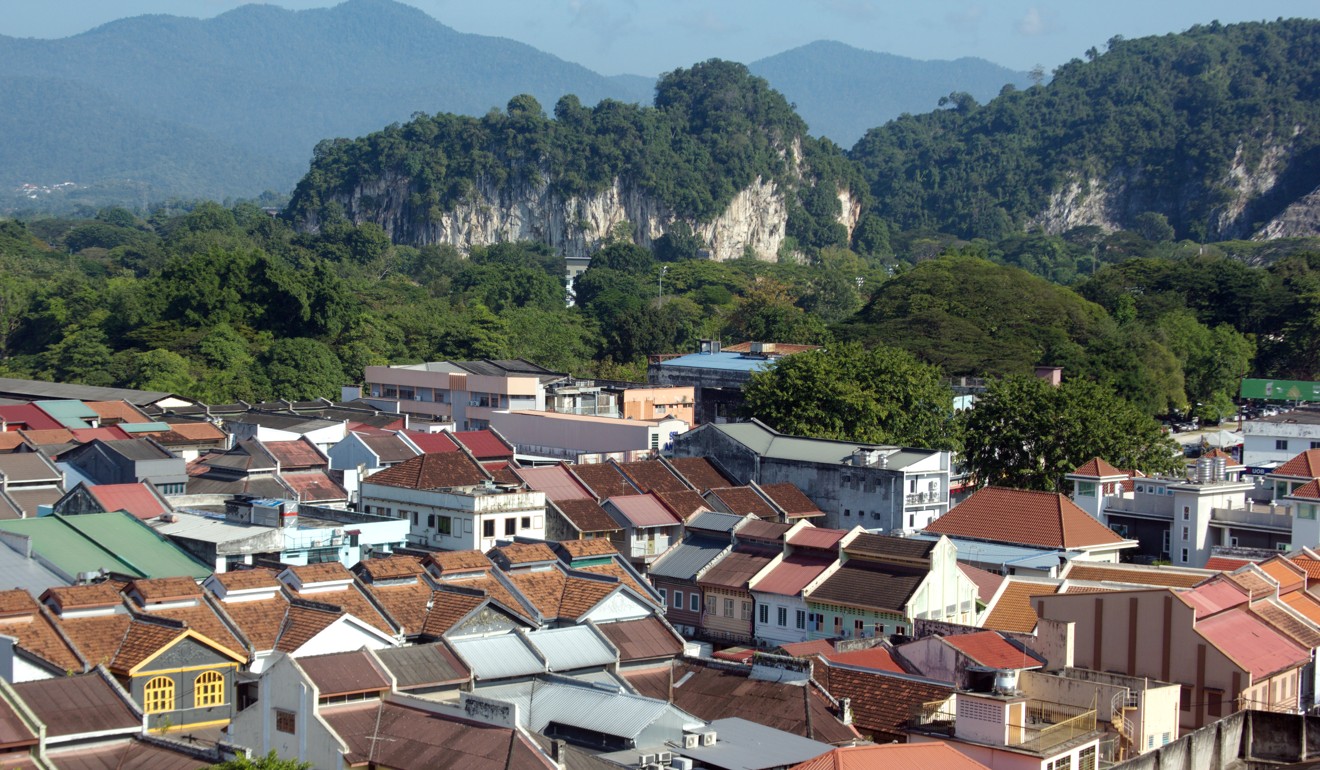 A city of roughly 700,000 residents located in the Kinta Valley, on Peninsular Malaysia's west coast, Ipoh mushroomed during the "tin rush" of the late 19th and early 20th centuries. Chinese migrants flooded in to mine the grey gold of the world's richest tin seam and a village became a boomtown teeming with busy shophouses and lorded over by mighty institutions of British imperialism.
Malaysian mining town's Chinese Hakka heritage is under threat, despite efforts to keep the history alive
Boom turned to bust in the 1980s, but now, instead of panning for tin in mountain streams, the main occupation of Ipoh's residents appears to be the dipping of noodles into steaming vats. In the count­less restaurants that line the city centre streets, dexterous cooks dish up delicious meals in cuisines that run the gamut from Malay to Indian to Western, with Chinese being by far the most ubiquitous, albeit with a distinct local twist.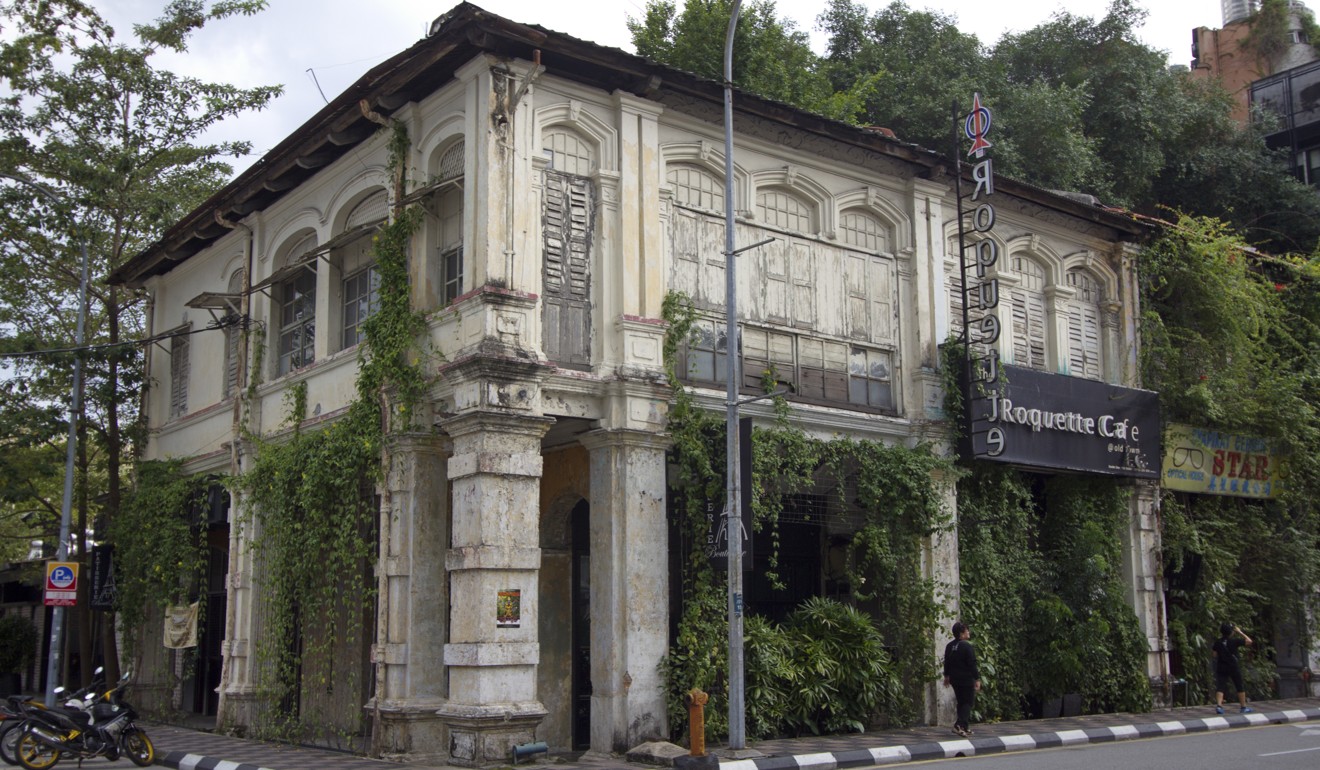 Hungry urbanites from Kuala Lumpur and Singapore tend to head first for somewhere serving Ipoh's signature dish, bean sprouts chicken, Lou Wong's restaur­ant in the heart of the city being a favourite. Beginning a visit to sample the city's cuisine, I follow their lead.
Decorated with huge yellow signs emblazoned with the restaurant's name and occupying a corner site, by day, Wong's open-sided eatery is packed with diners cooled by whirring ceiling fans. At night, the area is pedestrianised and Lou Wong's tables are set up outside, joining those of three or four other purveyors of tauge ayam, as the dish is called in Bahasa Malaysia, the national language, or nga choy kai, as Chinese Malaysians – about 30 per cent of the population – know it.
5 things you didn't know about Ipoh coffee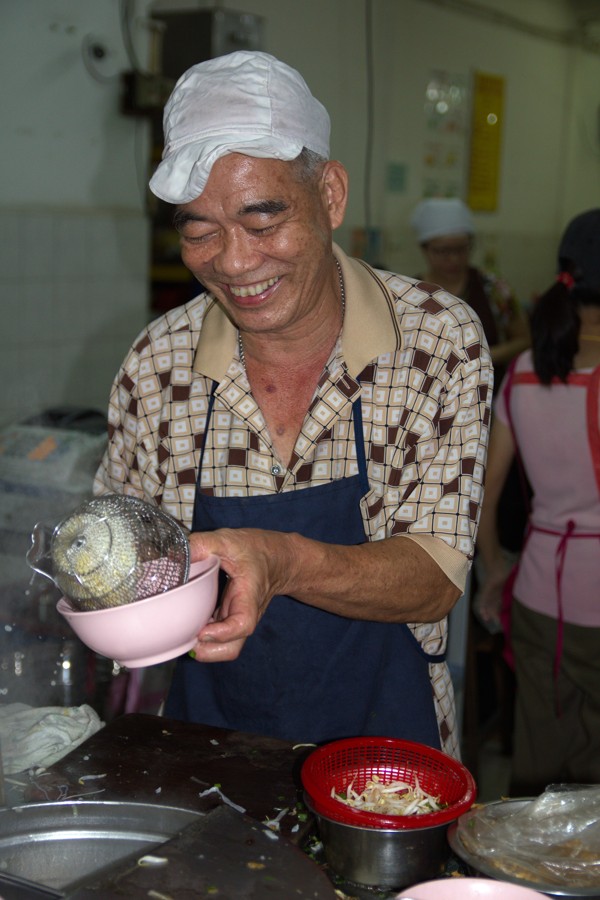 I sit down at a marble-top table and up strides a red-capped waiter. Noting my predictable order, in a trice he's back with a pile of curly white bean sprouts. Then comes the pièce de résistance: shining white slices of poached chicken lapped by a soy sauce gravy accompanied by a bowl of flat rice noodles.
"Back in the 1950s, Lou Wong had a street-side stall selling chicken mixed with bean sprouts," says head waiter Tai Yee Wai. "Then he had the idea to serve them separ­ately, in a proper restaurant. He was the first one doing it, and word got around that the food was very good.
"The secret's in our special recipe for sauce and oil," he winks.
It's a common dish, but Ipoh does bean sprouts chicken exceptionally well. Crunchy and fresh, the bean sprouts are grown locally. Ipohites claim their food benefits from being cultivated and cooked using the hard water that issues from the limestone mountains that flank the city, which has a high mineral content that imparts a special vitality.
Five places to visit in Malaysia: hidden travel gems for those willing to persevere
Downtown Ipoh is divided into three: the Old Town, of 19th-century origin and hugging a bend of the Kinta River; the New Town, where the city spread during the 20th century, on the river's east bank; and the "newer town", which is further east again.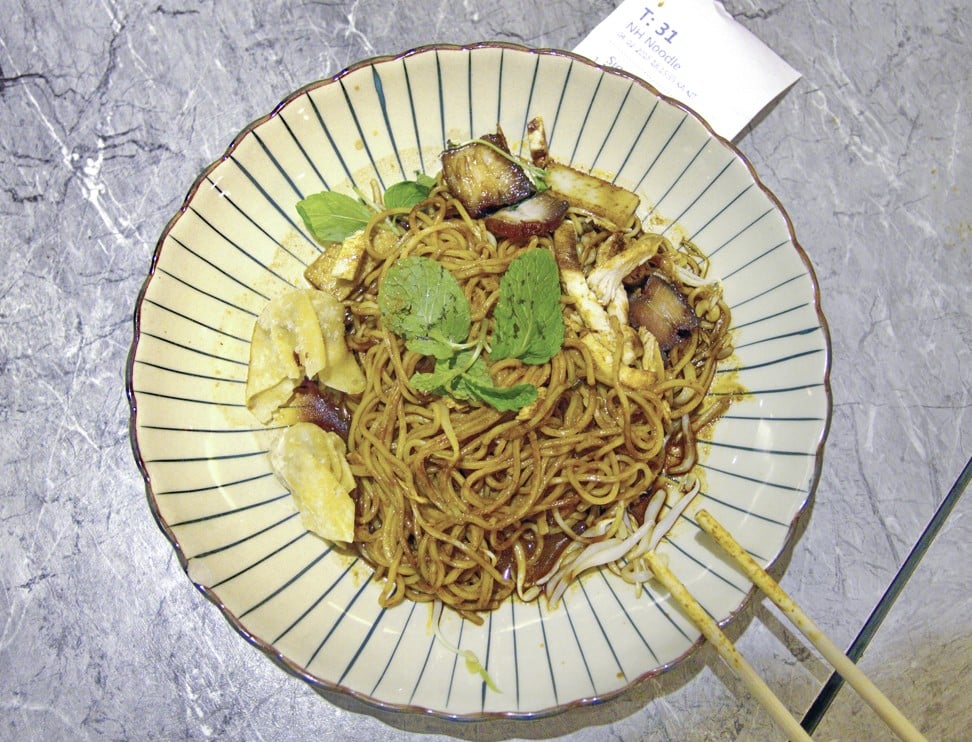 Paradoxically, the New Town is decid­edly traditional in its food offerings while most of the adventurous new places are to be found in the Old Town, because that's the prettiest part, with eye-catching relics of a bygone era. The British left a blinding white-stucco legacy of colonial architec­ture: the pomp of the big banks and the city hall; the elegance of the planters' and miners' clubs. Pride of place goes to the railway station, a veritable palace in fabulous Edwardian Baroque style that presides over a vast new plaza.
Quirky cafe-restaurant Burps & Giggles, 500 metres from the station and housed in two shophouses knocked together and decorated with nostalgic objects and bold murals, is one of the Old Town's more notable newcomers, having arrived in September 2012.
"When my aunt had the idea for this cafe, she remembered her mother, who used to drink a lot of milk, then burp, and break into laughter," says manager Amanda Teoh, a lively young woman in granny glasses.
Penang island's strong Chinese influences can be seen through its art, eats and old streets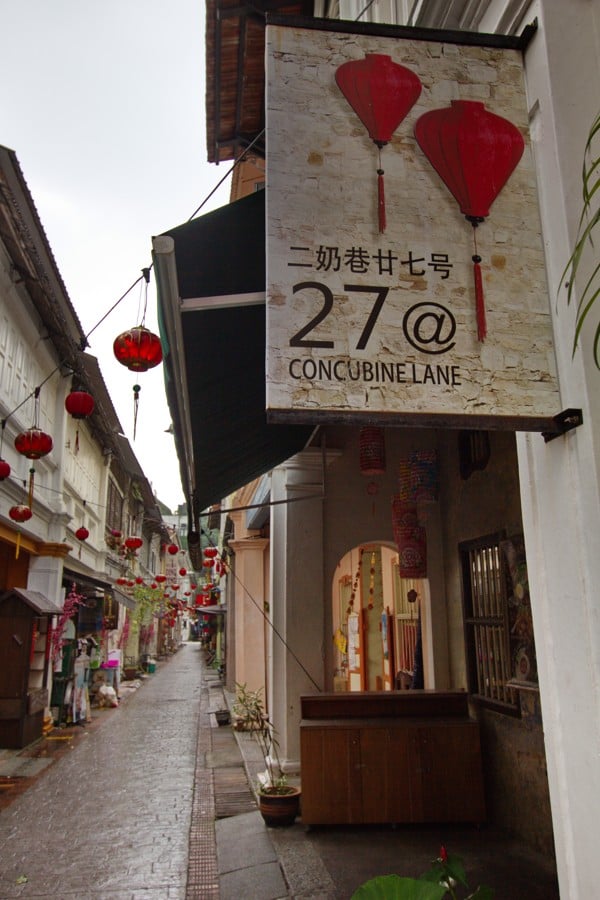 The success of Burps & Giggles led to a rash of retro cafes, most of them crammed into narrow Concubine Lane. Lined with little two-storey town houses, this alley is where tin tycoons kept their mistresses, and cathouses welcomed colonial officials for a night of indiscretion. Although it has been turned into a heritage row for tourists and opium smoke no longer spices the air, Ipoh's old ways still thrive around the corner from this 100-metre passage.
On a street running parallel to Concu­bine Lane is Li Heng Fatt, a typical kedai kopi tiam, an open-fronted noodle restaurant. At the front counter, an ethnic Chinese man of about 50 is busily boiling up and dishing out hor hee, the bowls whisked off by waitresses to throngs of after-work diners chatting across round tables.
An "Ipoh thing", according to the food writer for community newspaper the Ipoh Echo, hor hee is a dish of noodles in fish soup with small springy fish balls, thinly sliced fish cake, crunchy tung choy (a preserved vegetable) and sui kao (fish wonton), the kicker being bird's eye chillies in soy sauce. And it is accompanied by some of those scrumptious bean sprouts for good measure.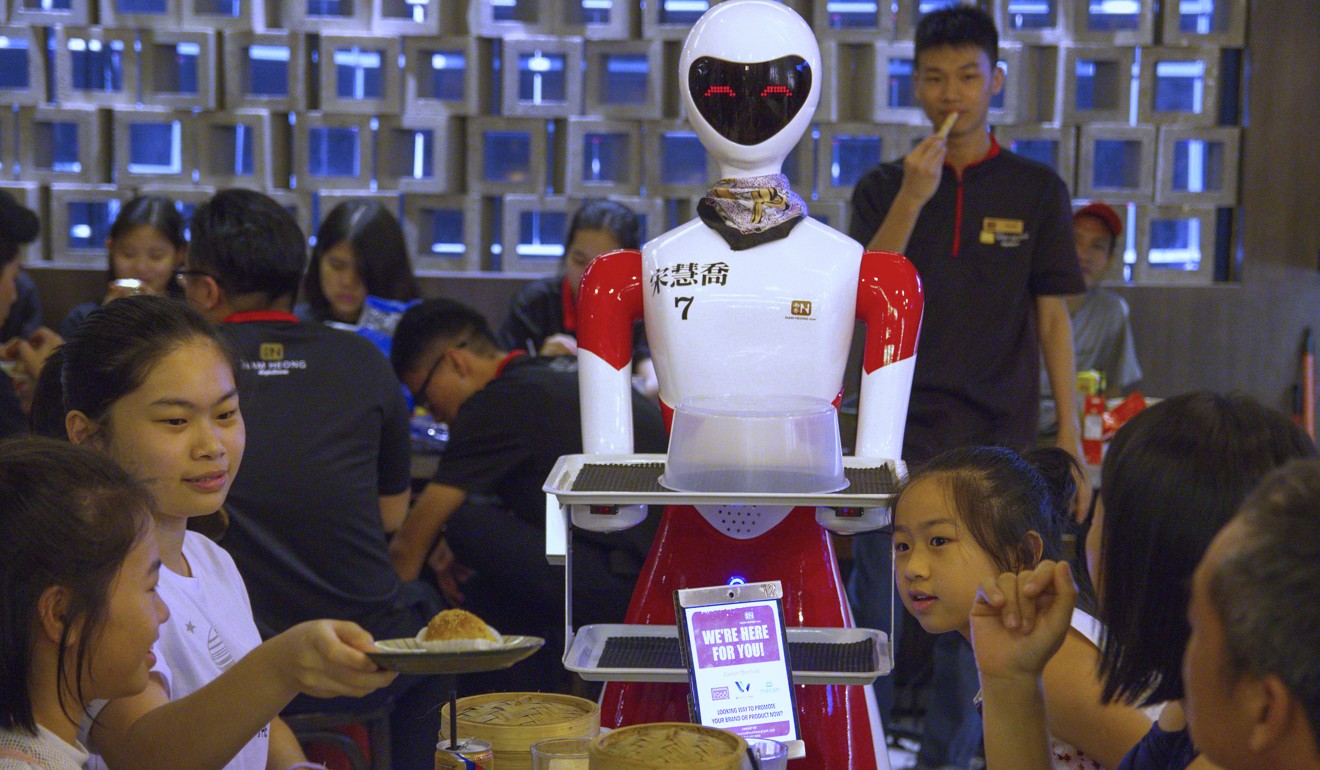 Switching to the far side – physically and stylistically – I swing over to the "newer town", to try a gimmicky new restaurant, Nam Heong – a hi-tech offshoot of an Old Town classic of the same name, set in a "lifestyle block" called Ipoh Soho. I order from a tablet attached to the table top, and eventually a demure robot in a metallic floor-length "dress" glides up, Dalek-style, with my order: dry curry mee.
Robots among us: they can chat, clean and do chores
Much to my surprise, it's terrific: the chicken strips and pork squares come in a sauce that perfectly balances spice and fire, laid upon mee noodles al dente, with a trio of fried wonton. I thank the waitress, but receive only a blank look in return for my pointless politeness.
This is the tastiest food I have had in Ipoh – even better than the spicy beef ren­dang to be found in Haji Yahya, a New Town Malay cafeteria where diners choose their meal from pre-cooked dishes displayed in stainless steel trays, or the sumptuous North Indian offerings avail­able amid the simple elegance of the Pakeeza restaurant. And something tells me a robot didn't cook it.

Getting there
Singapore Airlines and low-cost carrier Scoot fly from Hong Kong to Ipoh, with a stopover in Singapore.