Clouds of red dust rise up through the distant under­growth followed by a growing crescendo of rustling and shuffling before the first attempt at a fearsome trump. It sounds more like a children's party trumpet.
Baby elephants are cute enough, but when red-brown from hours out playing and foraging in the dry Nairobi National Park, they look like they've been dusted in cocoa powder. David Sheldrick Wildlife Trust wardens, in green coats and khaki floppy hats, welcome them as they trot in, single file, and head for the oversized plastic bottles of milk awaiting them in their pens. Enkesha, one of the smallest of the group, came to the trust after being rescued from a bush-meat hunter's trap in the Mara Triangle, her trunk almost severed by a wire snare. With impeccable comic timing she stomps up to the nursery's project manager, Edwin Lusichi, seemingly to gently nuzzle him, then pees all over the floor, to the delight of the watching crowd.
The group of about 40 global visitors, sponsors of these orphaned elephants, have gathered just before dusk and are loving every second of the interaction. They are here thanks to the tireless work of a remarkable couple, David and Daphne Sheldrick.
(In April, just a few weeks after my visit, the world of conservation would lose one of its great champions with the death of Dame Daphne Sheldrick, at the age of 83. The elephant conservationist lost her battle with breast cancer at her home in the Kenyan capital, Nairobi, leaving behind a legacy that includes saving the lives of more than 230 orphaned elephants and protecting countless other threatened animals over more than 60 years. Her husband, David, for whom she named the trust, died in 1977.)
A six-hour drive to the west of Nairobi is a landmark project within the Maasai Mara eco-system, which crosses Kenya's southern border with Tanzania. A few years ago, conservationists worked with local communities to limit cattle grazing on the grasslands of the private 35,000-acre Olare Motorogi Conservancy, which is run in partnership with the Maasai people. Today, the habitat they created is home to a wide range of wildlife, offering a more exclusive safari experience for the five camps based within the conservancy while providing income and livelihoods for those who own the land.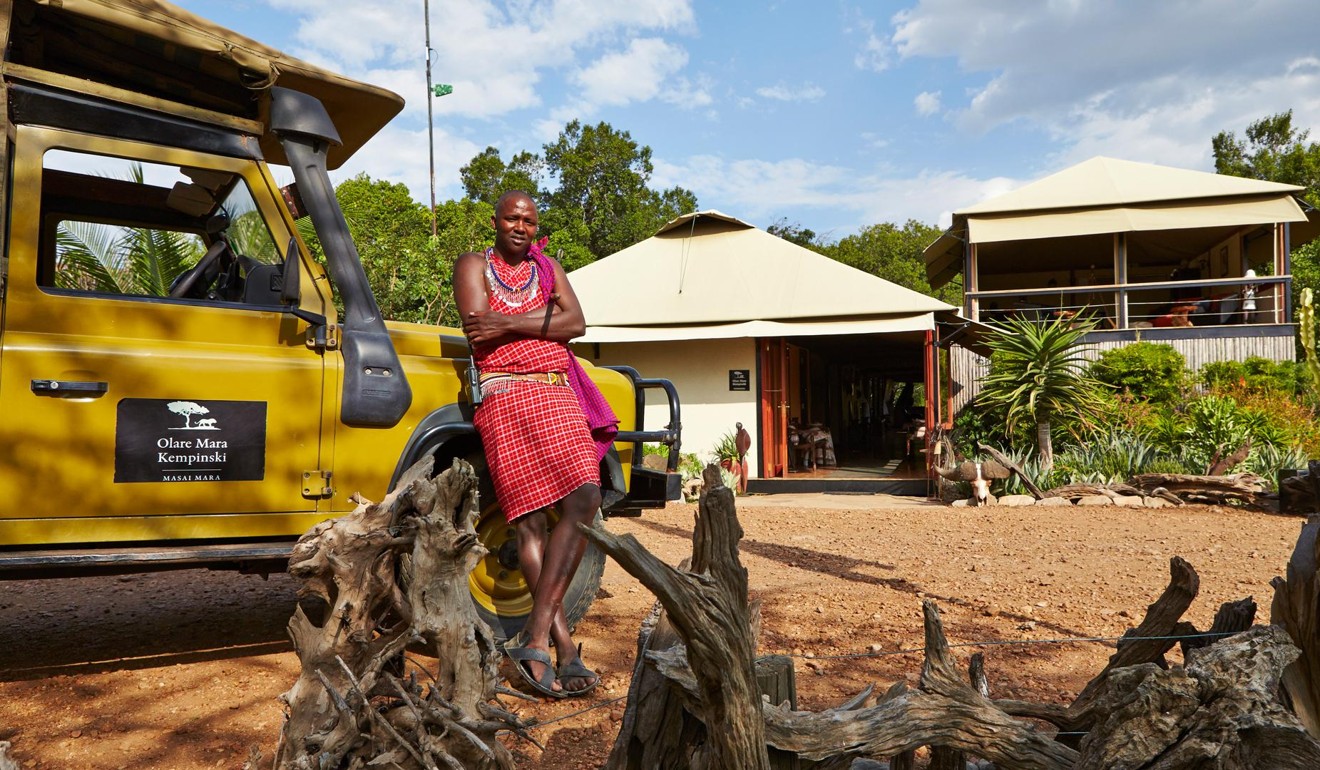 Visitors who are uncomfortable in tiny aircraft may need to look elsewhere for their safaris, but for those who love the rush of a propeller plane, there's no better way to grasp the vastness of the conservancy than from on high, as wild animals idle oblivious below.
Our plane touches down on a strip marked by a lone acacia tree and rows of white stones, beyond which three off-road vehicles are parked.
Within 20 minutes, en route to the Olare Mara Kempinski resort, we've seen warthogs and wildebeest, cape buffalo and velvet monkeys, tiny antelope called dik-dik and Maasai giraffe – and then a lion, snoozing contentedly under a bush. White skulls and bones litter the red earth, reminders that life here is precarious.
The Ntiakitiak River runs through the camp of 12 luxury tents, swimming pool and lounge bar. A deck affords views, sometimes up-close, of the conservancy's popu­lation. Although there are no fences around the resort, it quickly becomes clear the giraffes, hippos and lions we see during the day are all happy doing their own thing. Nevertheless, Maasai guides escort guests back to their tents every night – just in case.
Our first proper game drive delivers three remarkable sightings: a pair of lions mating, for all of 15 seconds – but, to be fair to them, they do repeat the process up to 10 times an hour; a cheetah lolling in a tree, framed magically by a rainbow as the heavens open; and our first elephant, a young lone bull, happily destroying a bush.
The latest aerial census by the Kenya Wildlife Service suggests Kenya's elephant population has increased recently, thanks in part to stringent anti-poaching measures. But when taken in the context of the overall population decline, from an estimated 167,000 animals in 1979 to 38,000 last year, the figures remain sobering.
Rhinos prove more elusive. So devastated are their numbers – a 98 per cent fall in population between 1960 and 1995 – that we have to drive for two hours from the camp to an unnamed and secret location, where two black rhinos are watched over night and day by armed guards. We search for a further hour until radio contact is made and we pinpoint the animals, getting out of the jeep and walking to within 30 feet of the enormous but docile Diceros bicornis.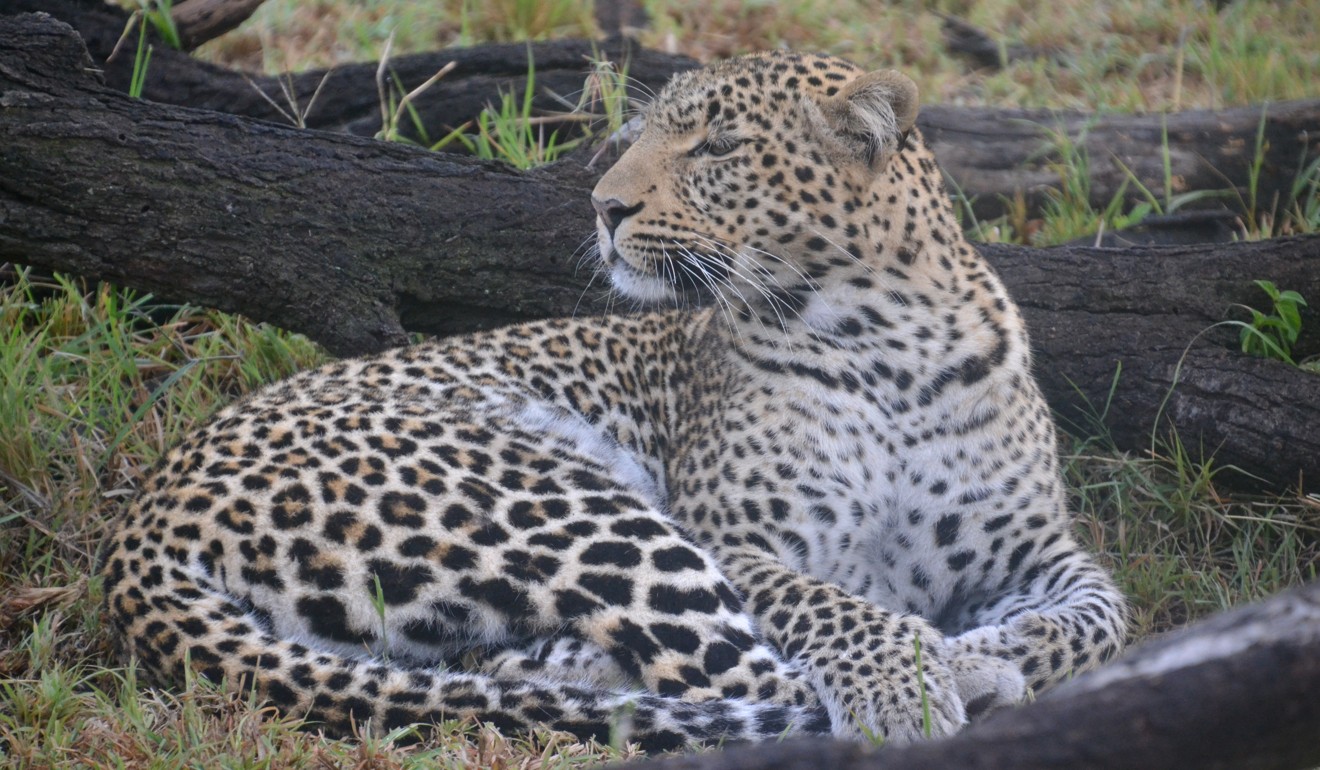 From Kenya we head south to Tanzania by a circuitous route that takes us first to the shores of Lake Victoria, and the grandly named Musoma International Airport, where a dog is chasing a wasp in the six-seat departure lounge, before we fly to Kilimanjaro International Airport and finally Seronera.
Two-dozen off-road vehicles await the arrival of visitors, many of whom are already decked out in khaki safari jackets.
During the hour-long drive to the Four Seasons Serengeti, we pass a giraffe perfectly silhouetted against an acacia tree and a huge colony of hippos arguing like a bickering, belching family.
The Four Seasons' elegant rooms all have views over the main attraction, a large watering hole that lies just below the infinity pool, enabling guests to splash at will while herds of elephants do likewise below, with any luck.
We take a drive and encounter a group of three young cheetahs, brothers, and witness a stand-off between a lioness and an antelope with a death wish. The radio crackles into life and we make our way along flooded tracks, the water at times almost over the wheel rims, to a far off section of grassland. Grey humps in the distance take shape as 17 elephants make their way, ever so slowly, towards us. A bull, on the lookout for danger, leads the herd, which includes five calves.
We are in one of only two vehicles within miles, making for a personal encounter, in total silence, as the herd comes frighteningly (for me, at least) close. The calves play, nudge each other and occasionally try to trumpet, failing as miserably as those we saw in Nairobi.
The capital is an increasingly dynamic city and worth a couple of nights of anyone's travel itinerary. With five-star hotels and excellent eateries, such as the venerable Lord Errol, with its country club feel, and Street Bistro Kenya, the country's first food truck, there's no shortage of places in which to kick back between sightseeing excursions, perhaps to Giraffe Manor, where visitors can hand-feed these long-necked beauties.
A few minutes' drive from the manor, the David Sheldrick Wildlife Trust facility is open to the public from 11am to 12pm daily, when the orphans return for their midday mud bath and feed. Sponsors of a baby elephant (American comedian and television host Ellen DeGeneres recently became a sponsor of Enkesha), however, get better access, visiting when the calves come back from a day out in the national park.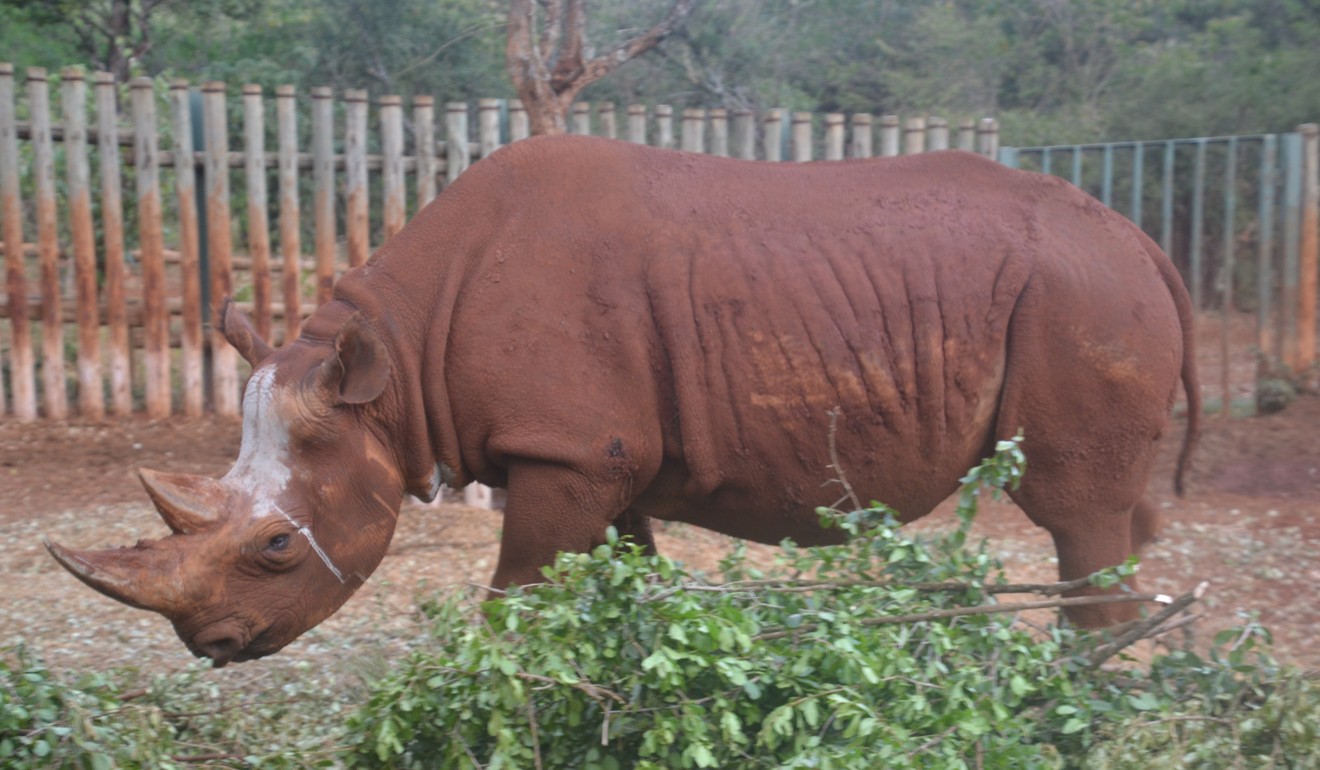 Elephants from the trust are reintroduced to the wild in Tsavo East, Kenya's largest national park, having been hand-raised for five years. Kenya-born Daphne Sheldrick spent almost three decades developing a milk formula for baby elephants. To date, the trust has successfully returned 232 elephants to the wild, with dozens more being prepared for release.
I happen to be visiting the trust on the day that China's ivory-trade ban comes into force.
"China had been the main buyer of ivory and banning the trade means life for elephants, so there is light at the end of the tunnel," Lusichi says. "It means a lot not only to the elephants at Sheldrick, in Kenya, but in the whole world. I've always felt that we are losing the battle, but with this new development, this might decrease."
China imposes total ban on elephant ivory sales
He then tells me about an encounter he had with one of his elephants some three years after it was released it. "She came running towards me, touching me, putting her trunk all over my body. I couldn't believe it. Three years I'd not seen this elephant. I was scared because the elephant was big! But she was so friendly and gentle to me.
"[Elephants] are sharp, much more than us, they reason like we do and need to be respected just like any human or other creature in the wild. If you treat them well, they treat you well."