What's L'Aventure? The Michelin Adventure is a celebration of the French tyre company, a major force in the develop­ment of road transport since it was founded, in 1889, by two brothers. It is a colourful interactive museum where the journey starts back in the 19th century, bicycling in knicker­bockers, and ends up with hi-tech visions of the motoring future.
Hmmm. Is it all for petrolheads? Nope. With the cheery Michelin Man pop­ping up everywhere, descriptions of food courtesy of the Michelin restaurant guides, and some amazing machines to inspect, it's a treat for the whole family. Sure, tyre nerds and chemists are well catered for – the detail­ed comparison of a 1919 cord tyre with a 1923 model, and the technology behind the revolutionary radial tyre invented by Michelin in 1946 are not for everyone – but if that's not your thing, just stroll on to some­thing that catches your eye.
Such as? Spaces decked out like 19th-century streets, evoking the company's roots; a Citroën 2CV "Dustbin" car smashing through a Michelin road map; a collection of those oh-so-French enamelled signs, which turn out to have been invented by Michelin and produced using local volcanic stone; a 10-wheel experi­mental car for testing tyres at high speed – all with written explanations in French and English.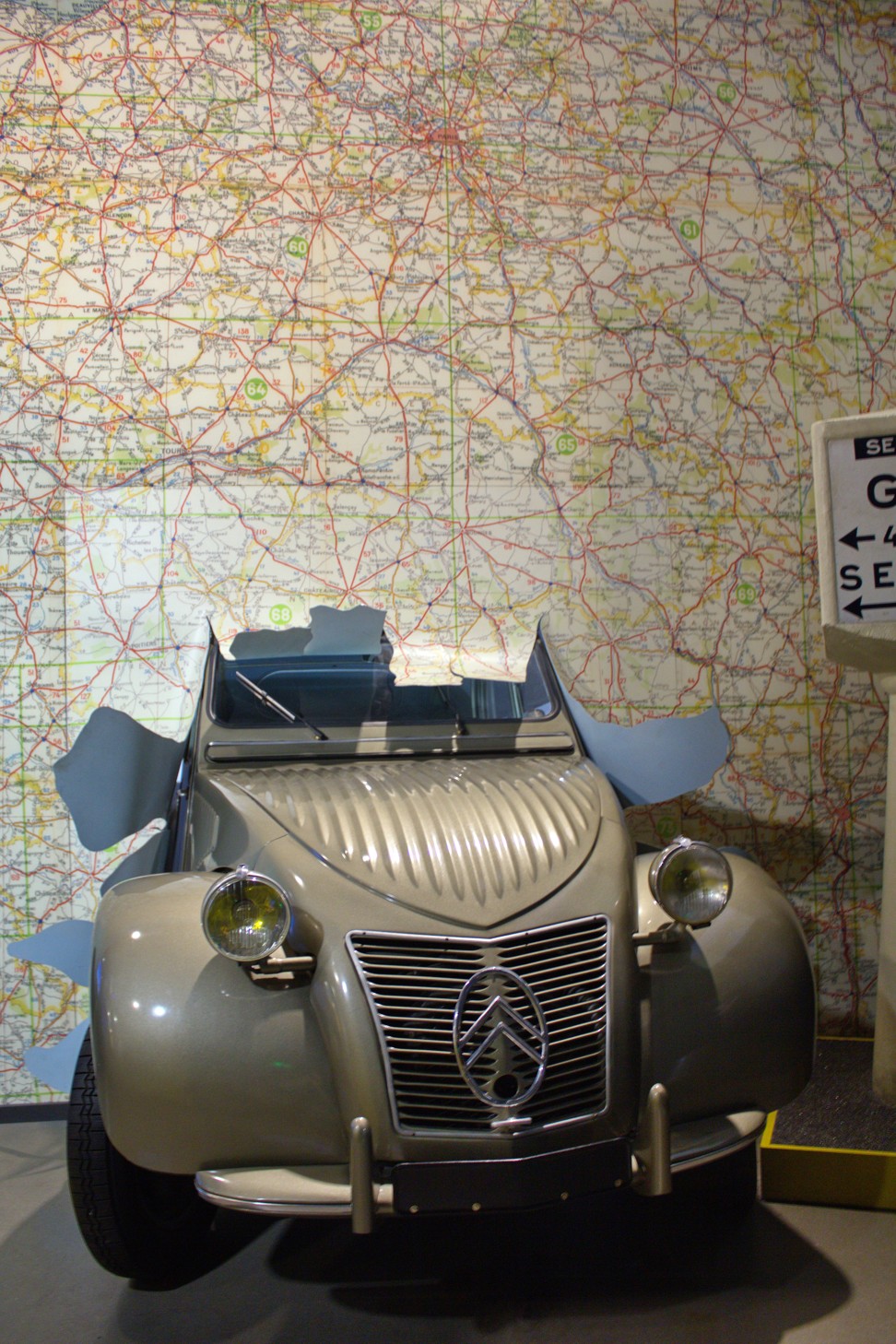 Why go now? This year is the Michelin Man's 120th birthday, and for a centenarian he's doing very well. As Michelin tyre tech­nology continues to develop, Bibendum – as he's called in his home country – is in ever bouncier health, populating the museum in many guises, from his first rather scary incarnations to today's jolly roly-poly fellow. At the end of the tour, the Michelin Man pops up in virtual form for you to take a selfie with.
Where is this "adventure"? At the company headquarters, in Clermont-Ferrand, which is bang slap in the middle of France and is the capital of Auvergne, a region that has more cattle than people. The Michelin brothers, Édouard and André, turned Clermont-Ferrand, an old cathedral city, into a company town in the 20th century. And it's not because there were rubber plantations nearby – far from it, Michelin's were in Vietnam.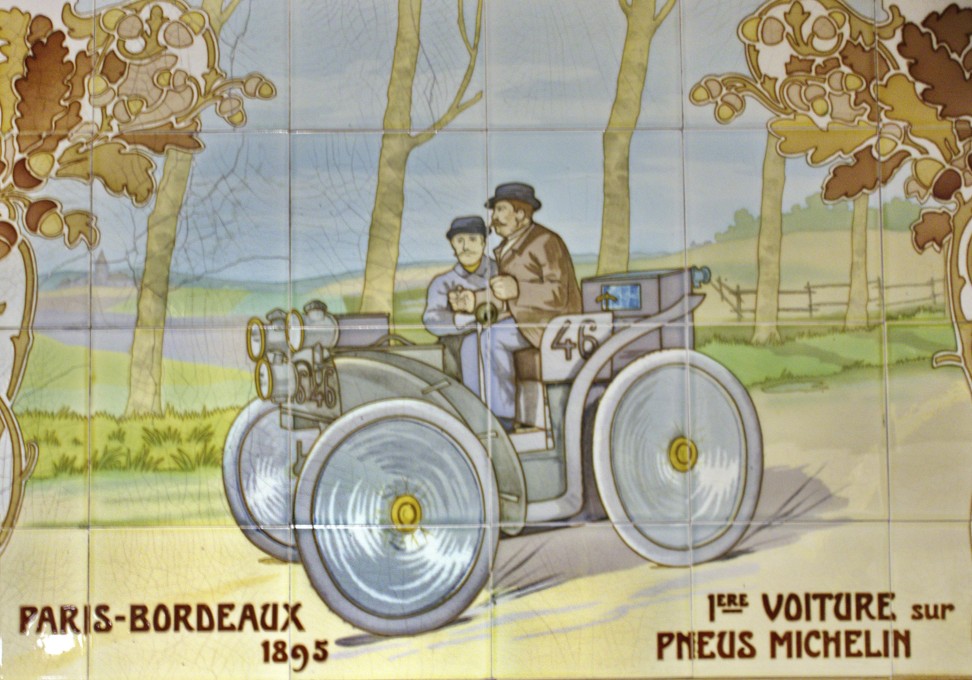 So why here? By accident, really. Inherit­ing a factory in the city making rubber balls, hoses and belts, the brothers realised that rubber could be used for the wheels of a new fad, the bicycle – and worked even better after 1895, for the latest invention, the automobile. Using abundant local labour and their own inventive genius, the siblings created a world-beating business that in the mid 20th century employed 30,000 people in Clermont-Ferrand. Today, as the planet's leading tyre maker, the company employs 111,700 globally.
Anything else to see here? Surmounting an extinct volcano, the old city centre is known as the "black town", on account of its volcanic-stone buildings, dominated by a soaring Gothic cathedral of striking, rather forbidding darkness. Its winding alleys are walkable. Otherwise, take the tramway, which runs, naturally, on tyres.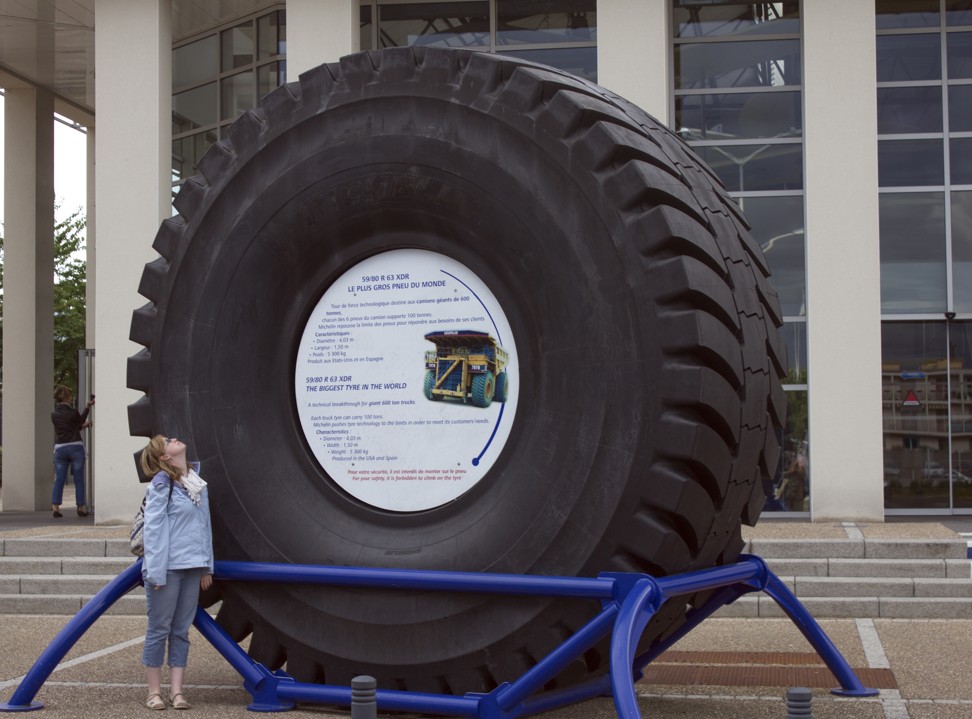 Round about? Yes there are some, since the French discovered in recent decades, rather later than others, that roundabouts are a good way to manage traffic inter­sections. And with a good set of tyres, perhaps locally made, you can whizz round them.
No, No. I mean things to see in the area. Oh, sure; there are strange natural wonders, just to the west – a weird pimpled terrain of extinct volcanoes covered in the greenest of grass. Known as puys, you can hike them along marked trails, or take a cable car to the highest peak, Puy de Dôme (1,465 metres), right next to Clermont-Ferrand. The best way to see this unique landscape, the Michelin Green Guide says, is to hot-air balloon over it.
How much does it cost to get into the museum?Tickets are priced at €9.50 (US$11) for adults and €5.50 for ages seven to 18. Allow at least 1½ hours to explore the collection.

Getting there: Air France operates direct flights from Hong Kong to Paris, from where Clermont-Ferrand is about four hours by road.