The sun rises above the Muchinga Mountains, turning the Luangwa River into a shimmering pink ribbon. Huge bull hippos belch and bellow as they jockey for space in the shallows while the haunting cries of a perched African fish eagle echo across the water.
It's not hard to see why Zambia's South Luangwa National Park has earned itself a reputation as one of Africa's foremost wildlife viewing destinations.
Johnathan Merkle is certainly not immune to South Luangwa's charms. But, today, the American biologist has more on his mind than admiring the scenery. It's time to get reacquainted with his favourite group of park animals – the "Hot Springs" African wild dog pack.
Still groggy from a restless night spent under the stars, Merkle climbs onto the roof of his Land Rover, holds up a flexible rubber antenna, and switches on his walkie talkie. Rotating the device in every direction, he finally picks up a faint beeping signal from the southwest, towards the Luangwa River.
"That's them," says Merkle, excitedly. "Wet season here lasts from November until mid-May, so this is the first time I've been able to get out in the park this year. I really want to see what condition the dogs are in."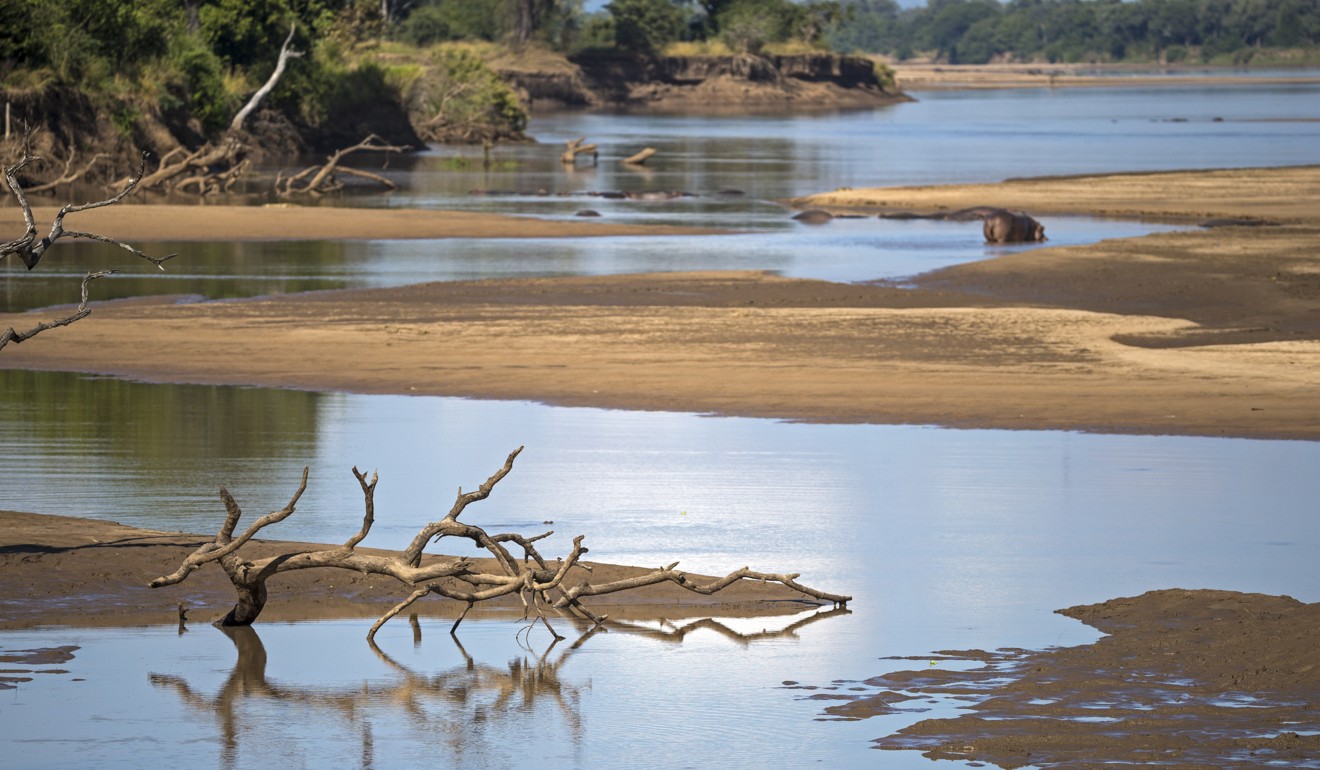 Soon the Land Rover is ploughing through dense vegetation, Merkle swinging the wheel with one hand to avoid tree stumps and termite mounds. The signal from the walkie talkie, in his other hand, becomes stronger and faster. The river is a bright blue line, visible beyond a cluster of mighty baobab trees.
"Over there," Merkle says, pointing. "See, at the edge of the bushes."
Their black, white and tan coats lustrous in the soft African light, tails constantly flick­ing to drive away flies, the dogs loll in the grass, in a crescent-shaped cluster. They nonchalantly eye the intruder. Several juvenile dogs get to their feet, stretch and yawn, and approach the vehicle to have a closer look. Sitting to one side of the group, an older, scruffier-looking canine raises its head to display a thick leather collar containing a VHF transmitter.
"That's the alpha male," Merkle says. "He's nearly 12 years old, which is a pretty incredible age for a wild dog. If you'd seen what that guy has been through, you'd understand that he's a true survivor."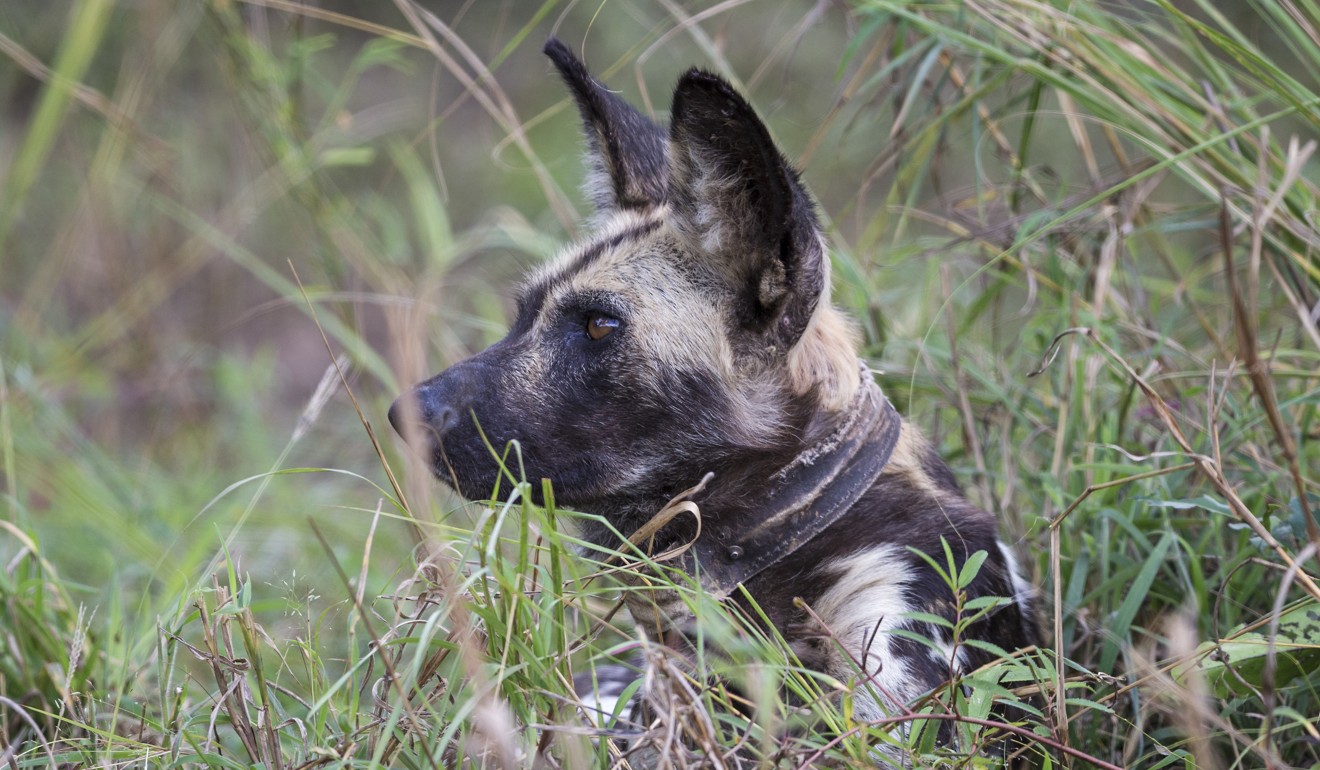 An hour's flight from the Zambian capital, Lusaka, the 9,000 sq km South Luangwa National Park is carnivore country. The Luangwa Valley as a whole hosts Zambia's largest populations of lions and leopards, and its second largest population of African wild dogs.
The park's carnivore concentration is partly a product of its topography. With little permanent standing water here, most of the resident herbivores – which range from elephant, buffalo and hippo to giraffe, impala and zebra – gather on the fertile banks of the meandering Luangwa River and its tributaries. These are preyed on by so many big cats, visitors are practically guaranteed daily sightings.
Yet it is South Luangwa's population of wild dogs that has recently been making the headlines. Thanks to the efforts of the Zambian Carnivore Programme (ZCP), a foreign-funded Zambian NGO working with partners to conserve carnivores across the country, this critically endangered species is making a tentative comeback.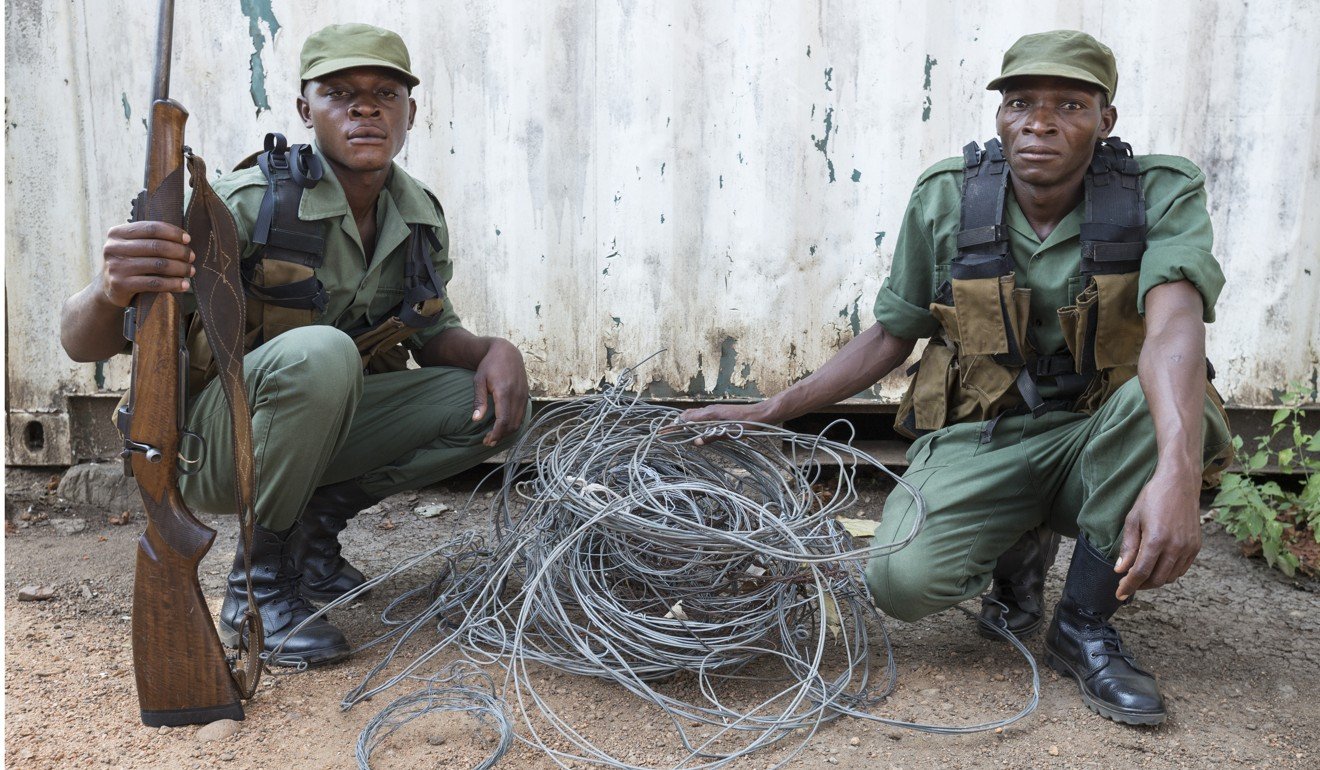 "Ten years ago, there was an estimated population of fewer than 150 dogs distri­buted across the whole of eastern Zambia's national parks and game management areas," Merkle says. "Last year, we monitored a record number of animals in our 3,000 sq km study area, with 180 dogs in 13 packs, and over 200 across the Luangwa Valley."
African wild dogs have not fared so well elsewhere. Long considered a pest across much of the continent, this beautiful animal has largely been wiped out in North and West Africa, with the current population of fewer than 7,000 individuals now restricted to less than 20 per cent of its former range. Zambia is one of six countries in southern Africa that still has viable wild dog populations.
Based in the town of Mfuwe, gateway to the South Luangwa National Park, Conservation South Luangwa (CSL) is an NGO that collaborates with the ZCP on carnivore conservation. In a shady courtyard beside the main CSL office building, rangers Sydney Njobvu and Evans Chibanga stand over a mound of coiled wire.
The alpha male of the Hot Springs pack was trapped and dying in a snare when we rescued him a few years ago. We calculated that he now has blood ties to at least 129 pups, grand-pups and great-grand pups
"This is the main threat African dogs and other animals face in the Luangwa Valley," says Merkle, holding up one of the coils. "These are snares left by poachers. They target animals like antelopes and warthog, but dogs, hyenas and even lions frequently get caught in them, often with fatal results."
Wild dogs are still caught in snares in Luangwa (there were three confirmed inci­dents in 2017), but being able to regularly locate, monitor and de-snare packs has been a key factor in the animal's comeback. This has been greatly helped by fitting GPS collars on four packs in high-risk areas. Today, anti-snare patrols are regularly carried out by CSL, in conjunction with Zambia's Depart­ment for National Parks and Wildlife.
"Even saving one dog's life is critical," says Dr Mwamba Sichande, a CSL veterinarian. "The alpha male of the Hot Springs pack was trapped and dying in a snare when we rescued him a few years ago. We calculated that he now has blood ties to at least 129 pups, grand-pups and great-grand pups."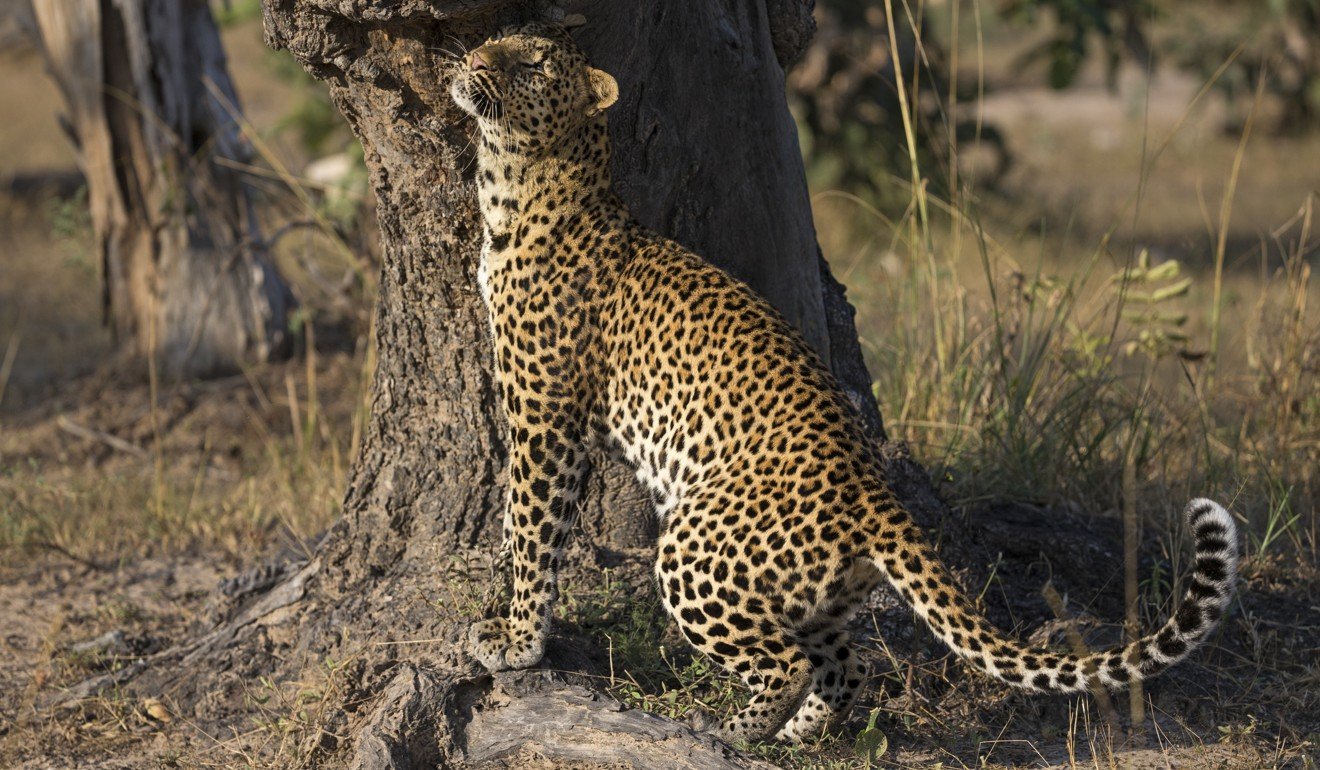 As the jewel in Zambia's national parks network, and one of the finest wildlife sanctuaries in the whole of Africa, South Luangwa is well served by lodges of all descriptions. For those unfamiliar with African wild dogs, game drives provide an opportunity to see the animals up close and witness their unique behaviour.
"African wild dogs are well-known for two things," says Fannuel Banda, a veteran guide working for the popular Mfuwe Lodge. "One is their ability to run. These guys can cover over 30km a day. The second is their intricate social hierarchy and bonding – the pack mentality of these animals is amazing."
It is their level of cooperation that makes African wild dogs one of the continent's most effective predators, boasting an 80 per cent success rate on hunts – far higher than the 30 per cent lions manage. If a dog becomes sick or injured, it is nursed back to health by the rest of the pack.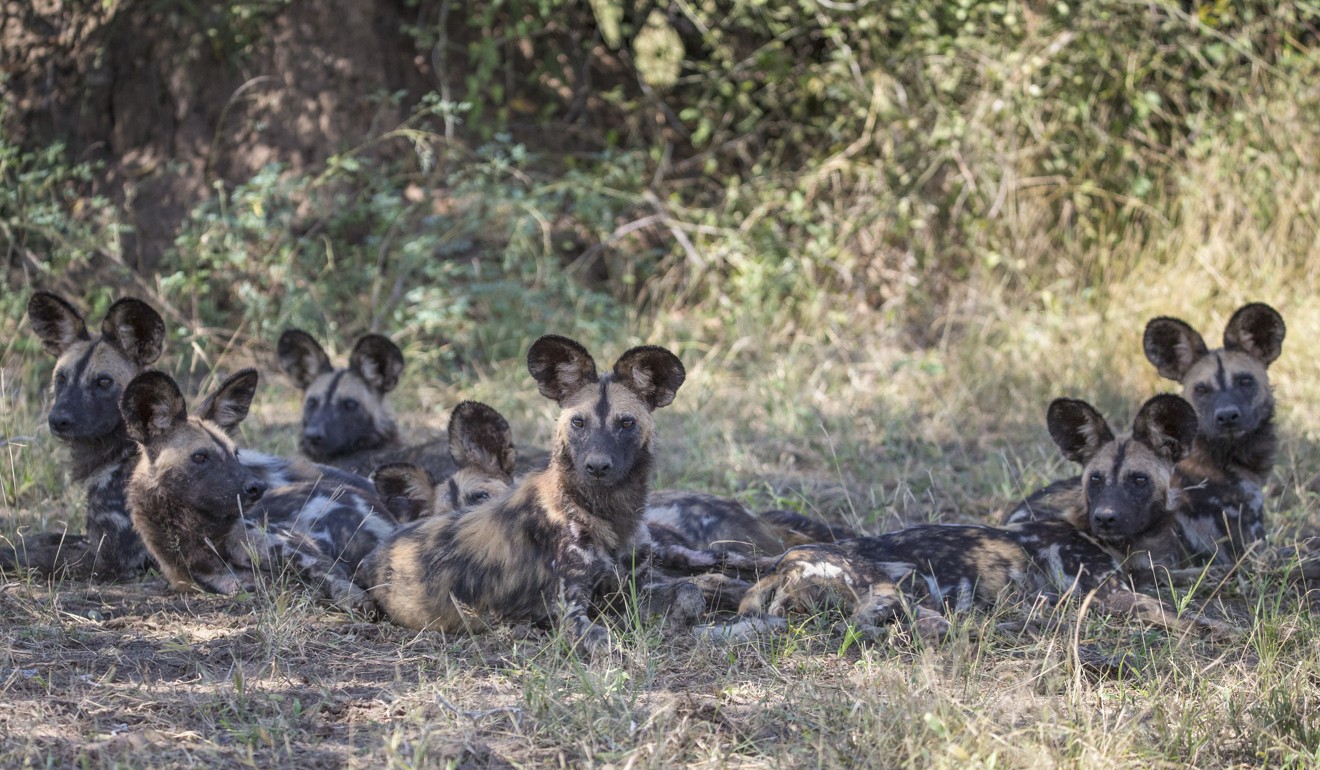 South Luangwa's burgeoning population of wild dogs and other wildlife are also benefiting people living around the park. Mfuwe Lodge has invested tourism revenue in constructing boreholes for villages while ZCP's community-outreach initiatives involve the sponsoring of a football academy, fittingly called "Mimbulu" (the local word for the African wild dog).
"We still have a long way to go before African wild dogs and other carnivores have a secure future in South Luangwa," Merkle says. "But things are slowly moving in the right direction.
"More and more people now understand that wildlife is far more valuable alive than dead."
Getting there
Emirates flies from Hong Kong to Lusaka vie Dubai.