Asian hotels bring their brand of hospitality to the West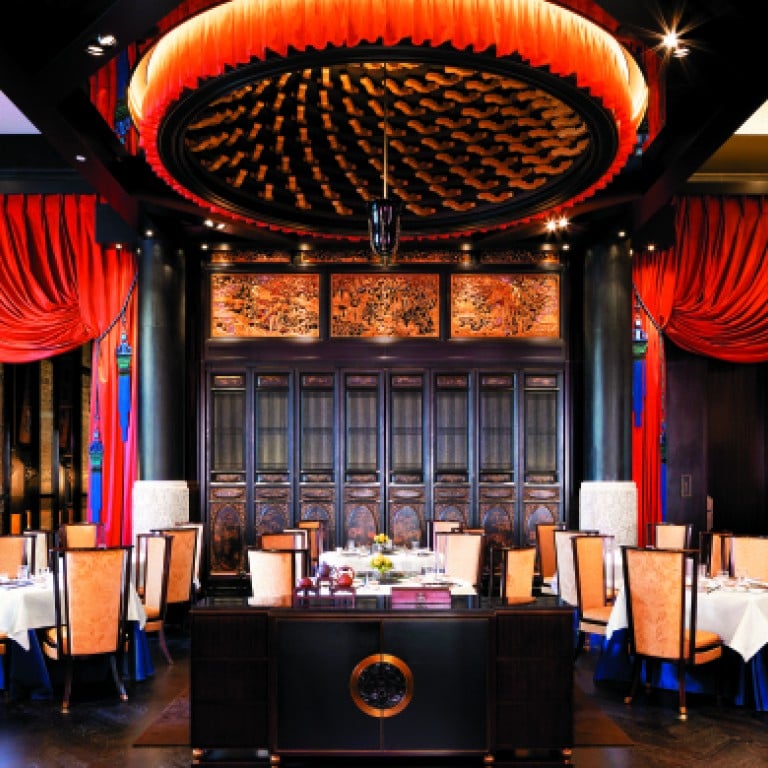 To look at the rate of international expansion of several hotel groups out of their native Asia in recent years, one might imagine that they had run out of room on this side of the world.
The last five years have seen Shangri-La hotels open in Vancouver, Paris, Toronto, Istanbul and London, and it has 20 more in development, as far afield as Qatar and Ghana. This year also saw The Peninsula open in Paris - the brand's first outpost in Europe. The Banyan Tree Group has opened in Mexico, to be followed by Spain and Greece, and has stated plans to double its portfolio internationally over the next five years. And Swire Hotels is set to open in Miami this year - its first hotel in the West.
Robert Cheng, vice-president of marketing for The Peninsula hotels, says the shift is due to fewer opportunities close to home. "There's a greater demand for luxury hotels - our policy is to open iconic hotels in gateway cities, because that's where the international business and leisure clientele are, and there are only so many of those in Asia. So now we're looking to the US and Europe, with even South America and India on our list."
But expansion isn't that simple - properties in such locations rarely come up. Cheng says The Peninsula was looking to open in Paris and London for longer than it has had an American hotel, which opened there over 25 years ago - "the stars really do have to be aligned".
However, now could also be a good time to introduce Asian hospitality styles to non-Asian markets. After all, as Greg Dogan, CEO of
Shangri-La hotels notes, the numbers of outbound Chinese travellers have grown rapidly, "and, as guests, they look to their familiar brands when they travel the world. They stay with us because we give them a sense of home".
Exactly what Asian hospitality style might amount to is, of course, hard to pin down without resorting to stereotypes or conflating a multitude of cultures: Chinese, Thai, Indonesian, Singaporean. Dogan believes that Asian culture "comes basically from the family, and our hospitality industry consequently has a quite family-oriented approach to service … the idea is to look after guests as though they were family".
Since 41 of Shangri-La's 88 hotels are in China, Dogan might be considered well-placed to conclude as much. But, as he further stresses, Asian touches in the group's hotels tend to be on the subtle side: in the design of uniforms, in the names of restaurants and in the art on the walls - most of the art in at the hotel in The Shard in London, for instance, is by established Chinese artists.
"It all has to be done in an elegant manner," Dogan says. "But I think it is a value guests want us to bring to the table, and the majority of our guests are from Europe and the US. And I think they care where those values come from."
Cheng similarly speaks of "small touches reflecting our Asian roots in the food, in the page boys - that whole Hong Kong colonial identity", but he emphasises as more important a distinctively Asian approach to service - a certain attention to detail that is not easily exported to new locations. Therefore, staff training has consequently become paramount.
But not all the Asian hotel brands are on the same page with their expansion strategies. Dohan and Cheng emphasise that they want their Western hotels to reflect the locations in which they are set - "other Asian brands have opened in Paris recently and, for them, Asian qualities may be more obviously part of their philosophy, whereas The Peninsula Paris is more Parisian", Cheng says.
Brian Williams, managing director of Swire Hotels, says: "While created and founded in Asia, we don't see our brands as being inherently Asian. You'll certainly know you're in Miami [at our hotel] and feel the city you're in when you wake up in the morning and go to bed at night."
Abid Butt, CEO of the Banyan Tree Group, is not sure there is even a distinctly Asian card to play. He recognises the timing is right for his company to expand to the West with a brand of growing recognition "to where our clients have typically come from". There are plans to launch a new mid-scale, four-star brand towards the end of the year to tap the emerging middle-class market.
But he says that overall, the focus is on "bringing best practice to wherever we open - and I'm not sure that's either Asian or non-Asian. We just happen to be an Asian company. I'm of the opinion that travellers look for experiences, and the origins of who delivers that don't really matter".
Butt adds: "The client doesn't really note whether the company behind the hotel is from Asia, Africa or anywhere else. Service norms are increasingly universal [rather than Asian] - a product of increased travel, globalisation, the pace of life driving up expectations."
Indeed, he notes, the hospitality tide flows in both directions: North American and European hotel brands are trying to establish themselves across Asia, and the apparent expansion explosion could be attributed to the revival of projects that were launched many years ago but put on ice because of the 2008 financial crisis. Whatever the reasons or strategies, there are simply more luxury hotels everywhere, with brands from all quarters seeking to make a mark in any markets that present an increasingly rare opportunity.
As Cheng puts it: "There may be an understanding that the brand comes out of Asia, but really a guest may know it as much from Beverly Hills as Hong Kong. It's more important that the individual hotel is in some way iconic."
Want more articles like this?  Follow STYLE on Facebook
This article appeared in the South China Morning Post print edition as: Eastern hospitality

Asian hotel brands share a vision of expanding to the West but differ in the styles of accommodation and service they intend to offer