6 best 'bleisure' hotels that cater to the workaholic vacationer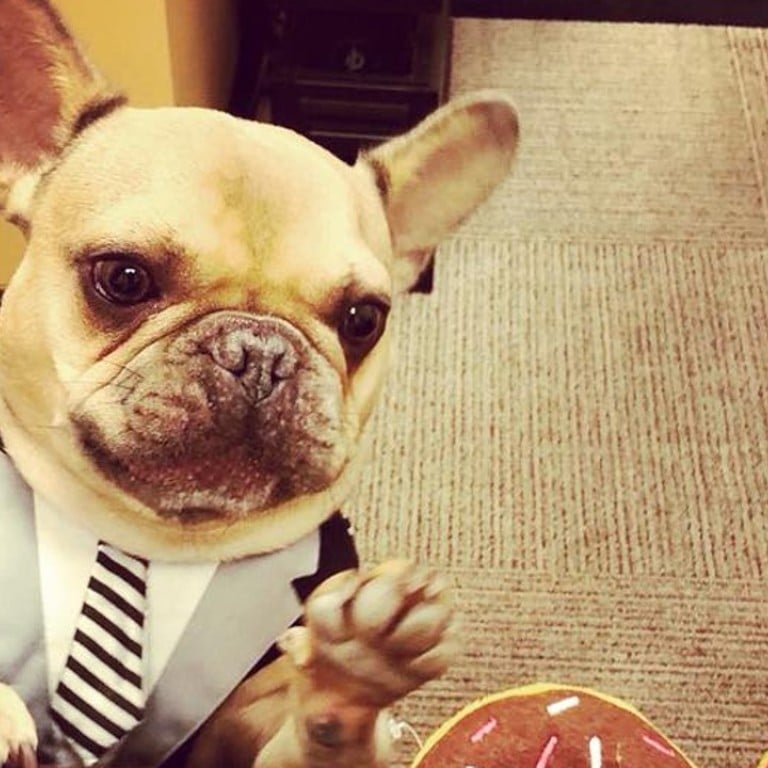 "Bleisure" travel – a hybrid of business and leisure tripping – is one of the major travel trends shaping 2018, as executives ditch rules about not mixing work with pleasure, and take their work with them on holiday.
Recent studies show that even during paid leave, 74 per cent of Gen Y travellers want to work. Hotels are responding by creating curated workspaces, stand-out relaxation concepts, and hybrid office-lounges where cocktails and concentration go hand in hand.
1. A resident dog 
Tucked away behind the lobby of New York's newly-opened Crowne Plaza HY36 Midtown Manhattan, a 24-hour design-centric common space is perfect for bleisure travellers seeking a quiet spot in which to work. In addition to the communal work bench and plentiful electrical outlets, is the all-important resident French bulldog, Wellington, whose duty, says the hotel, is "to promote simultaneous relaxation and motivation – even on the most stressful of days".
2. Laundry duties meet yoga 
On each floor of Capri by Fraser, Kuala Lumpur, Malaysia, a "Spin & Play" launderette on each floor offers guests leisure options between spin cycles: gaming consoles, punching bags or a spell of yoga or kick-boxing. The high-tech studio and apartments seeks to satisfy millennials' "always-on" lifestyle by pairing large work desks and ergonomically designed Herman Miller chairs in the rooms with high-tech meeting facilities – "The Pod" and "Pow-Wow" – and distractions such as a rooftop bar, infinity swimming pool and private jacuzzis.
3. A library 
The dark, sleek library-cum-workspace in the lobby of Manhattan's Park South Hotel is the first branch of the legendary Upper East Side culinary bookstore Kitchen Arts & Letters. The hotel in the historic Madison Square North – "NoMad" – neighbourhood – hopes bleisure travellers with a foodie bent will take some time out to settle in to a plush leather chair and take a pick from the shelves. Reads include culinary bestsellers, how-to books, cookbooks from 28 Michelin-starred restaurants, and rare and out-of-print editions.
4. Fun and games
Zoku in Amsterdam pushes the modular work-plus-play environment to new heights with its "home-office hybrid". The centrepiece of its loft apartments is a table, designed for getting down to business or socialising. While the Disney-inspired "Walt's Workshop" and other meeting spaces come with baristas, Wii U and yoga mats "for your mandatory downward dog intermezzos".
5. Great design
Top-notch aesthetics and a choice of work environments are critical for bleisure travellers. The new "retro modern" boutique Fairlane Hotel in downtown Nashville, Tennessee, offers numerous workspaces, all inspired by Mid-century modern design. There are two dedicated meeting areas, plus communal work tables in the lobby with its terrazzo flooring, wood panelling, brass elements and natural greenery.
6. Concentration and comfort
Meanwhile, at AKA Sutton Place in New York and AKA White House in Washington DC, Meyer Davis Studio has designed the signature a.lounge – a perfect relaxing area for the bleisure generation with fireplaces, mellow wood accents, contemporary furniture and soft ambient lighting.
Want more stories like this? Sign up here. Follow STYLE on Facebook, Instagram and Twitter

From New York to Kuala Lumpur to Amsterdam, hotels are responding to the bleisure travel craze by offering purpose-designed work-plus-play environments