A Bruce Lee Hong Kong sightseeing tour – visit where the martial arts icon lived, filmed, trained and went to school with this DIY guide
Bruce Lee has been hailed as
the best martial artist of his time
and was the first Hong Kong Chinese actor to break into Hollywood – starring as Kato in
The Green Hornet,
before going on to film a series of genre-defining martial arts classics. He was named by
Time
as one of the most influential people of the 20th century, yet despite his iconic status it is surprising there are no permanent exhibitions dedicated to the star in Hong Kong – a hole all the more aching following the close last month of the "Bruce Lee: Kung Fu ‧ Art ‧ Life" exhibition after a seven-year-run at Sha Tin's Hong Kong Heritage Museum.
Abba has a museum in Stockholm, Elvis has Graceland in Memphis and the Beatles have a museum dedicated to them in Liverpool – and if you want to walk in their footsteps, there is the Magical Mystery Tour which takes fans to the places where the Fab Four lived, hung out and found inspiration behind their timeless song.
With that in mind, STYLE cooked up our very own "Way of the Dragon" tour of Hong Kong to discover where Bruce Lee lived and drew energy, and even though many of the buildings have now gone, you can still walk in his footsteps.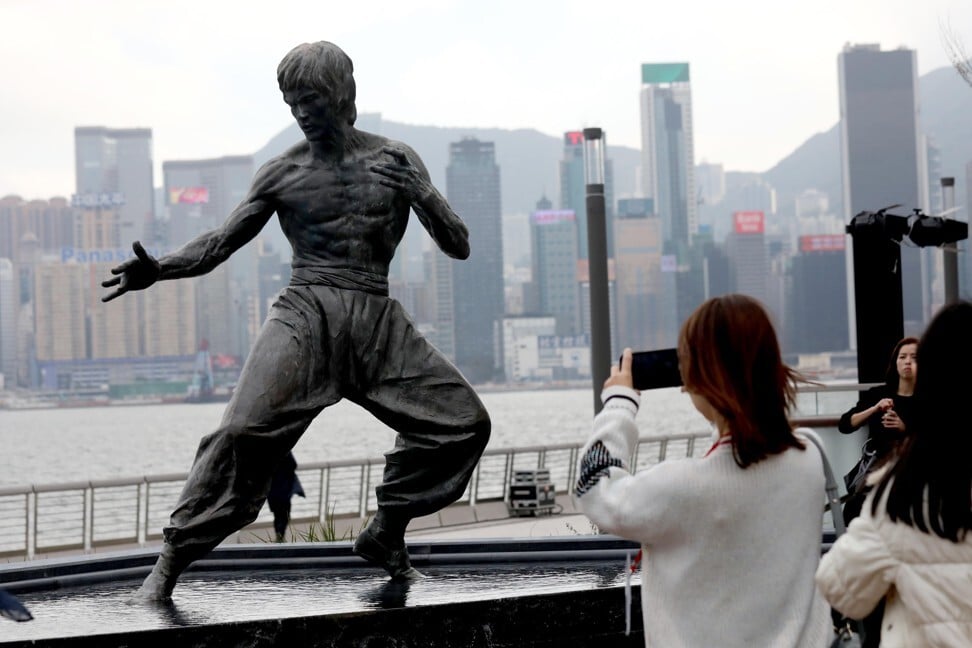 Garden of Stars
The first stop would have to be a stroll along the Tsim Sha Tsui waterfront at the newly relaunched Garden of Stars, in front of K11 Art Mall. The Hong Kong Bruce Lee Club paid for and erected a statue of Lee on what was originally the nearby Avenue of Stars, in 2005 on what would have been Lee's 65th birthday.
The bronze statue sees Lee in his ready to strike stance as seen in his 1972 Fist of Fury movie. Sadly, this is the only tourist site the city has of its best known international icon.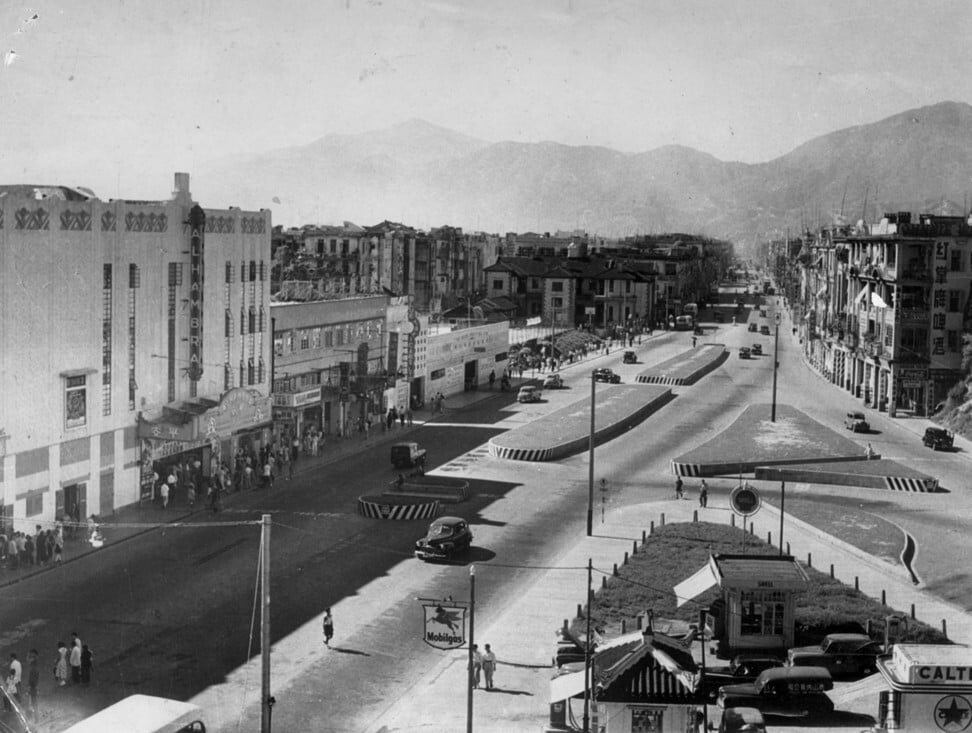 218 Nathan Road
Just a 10-minute walk from the waterfront, in the Jordan area of Nathan Road, is a small mall called the Prudential Centre, on the corner of Tak Shing Street and Nathan Road. This is the spot where Bruce Lee lived in the 1940s and 1950s when his family came back from California just after he was born.
Back then 218 Nathan Road was the residental Katherine Building and the Lee family lived on the second floor until Lee left for California in 1959. Katherine Building was torn down in the 1970s for MTR construction.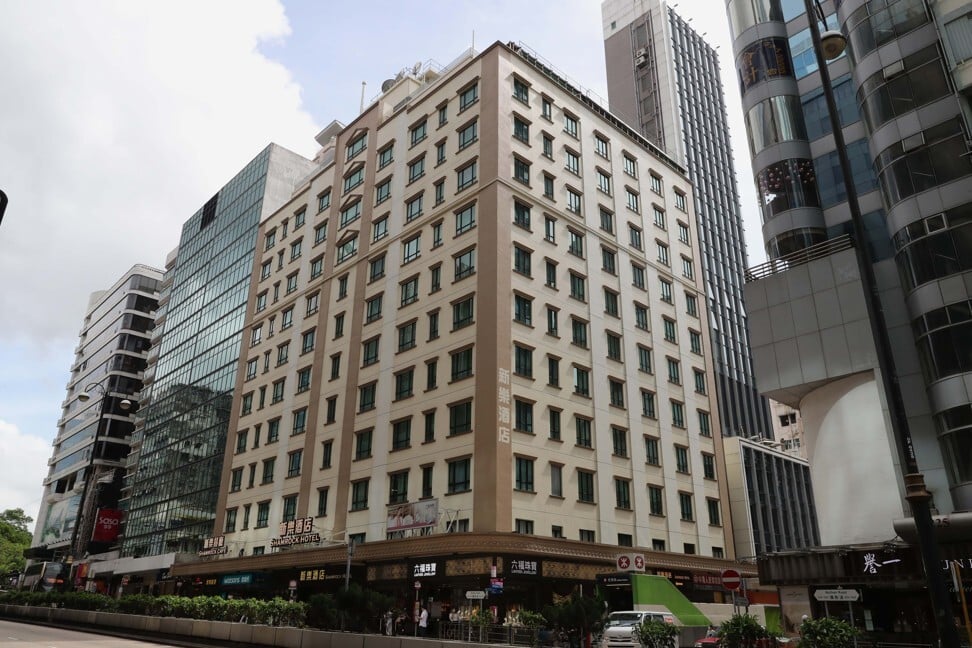 Opposite his home at 223 Nathan Road was the Shamrock Hotel where the family used to enjoy regular family gatherings at its restaurant. The hotel closed last month after 58 years in business.
Fighting ability discovered at school
La Salle Primary School and St Francis Xavier's College, in Kowloon Tong and Tai Kok Tsui respectively, are where Bruce Lee went to school. Although he was a child actor at the time, notching up around 18 films during his childhood, it was at St Francis Xavier's College where his fighting talent was discovered. Lee was fighting other kids in the bathroom when one of the teachers, Brother Edward, walked in.
Instead of punishing him, he enrolled Lee into the boxing team, which went on to win the championship. Lee moved to the USA in Form 4 to finish his education, which is where he developed and started to teach martial arts.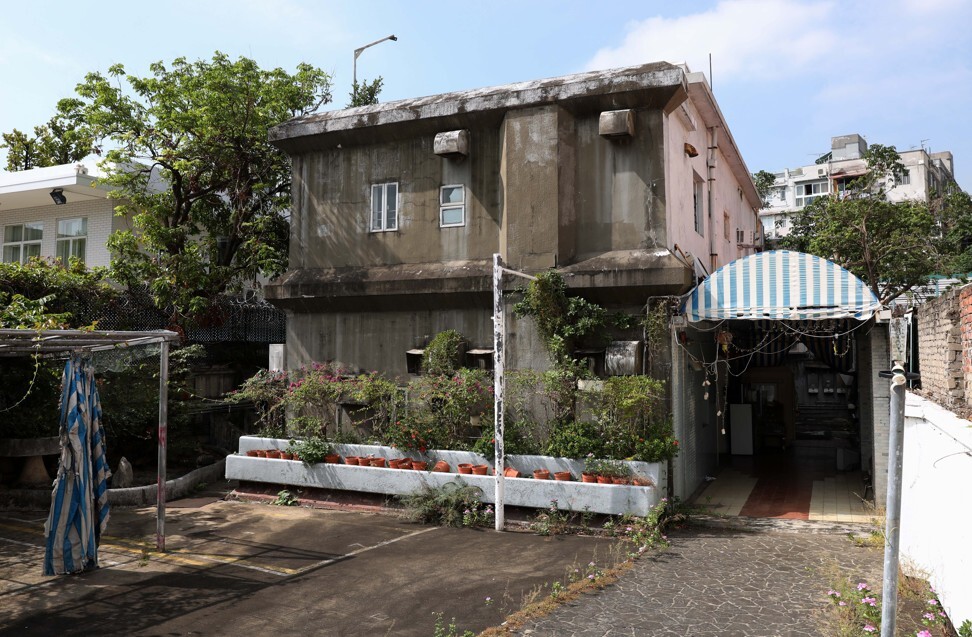 Where he lived in the 1970s
When Bruce Lee returned to Hong Kong in 1971, with his wife Linda and children Brandon and Shannon, they moved into a flat on the 13th floor of Sunlight Garden in Man Wan Road on Waterloo Hill. Next they moved to nearby 41 Cumberland Road, also known as the Crane's Nest, in Kowloon Tong, where the family lived from 1972 until Lee's death the following year.
Unfortunately, the house was demolished last year due to structural concerns. It had been converted to a love motel for many years before its demise.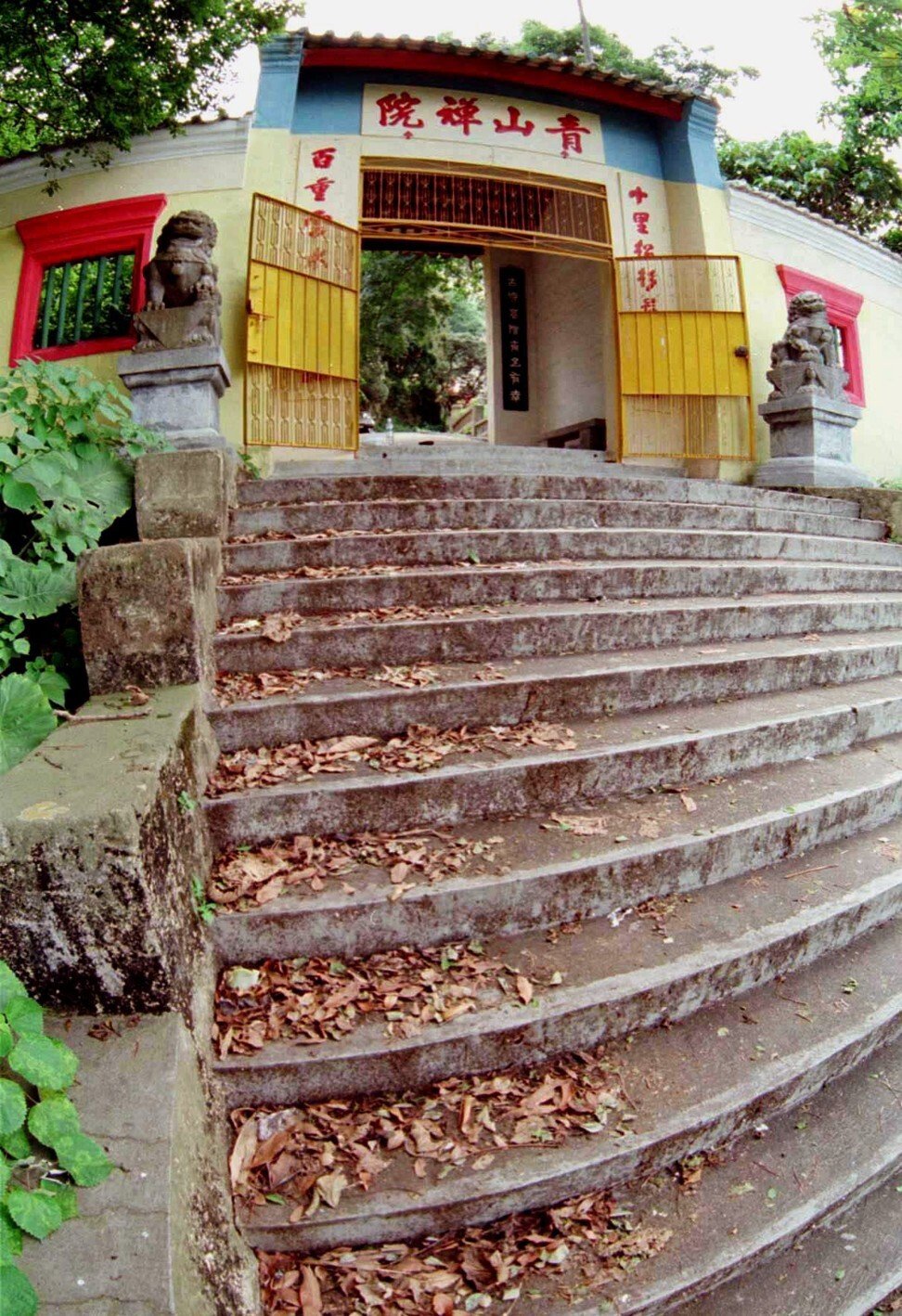 Film locations
Tsing Shan Monastery in Tuen Mun is where Bruce Lee filmed Enter the Dragon. The movie came out soon after Bruce Lee's untimely death in July 1973 – and this is the movie that made him into an international superstar and was said to have launched more than a thousand fight clubs around the world.
Some of Lee's best known quotes were in this film, such as "Don't think, feel! It's like a finger pointing away to the moon. Do not concentrate on the finger or you will miss all of the heavenly glory." There are plaques and life-size cut-outs of Lee to show the exact spot where he stood at the monastery.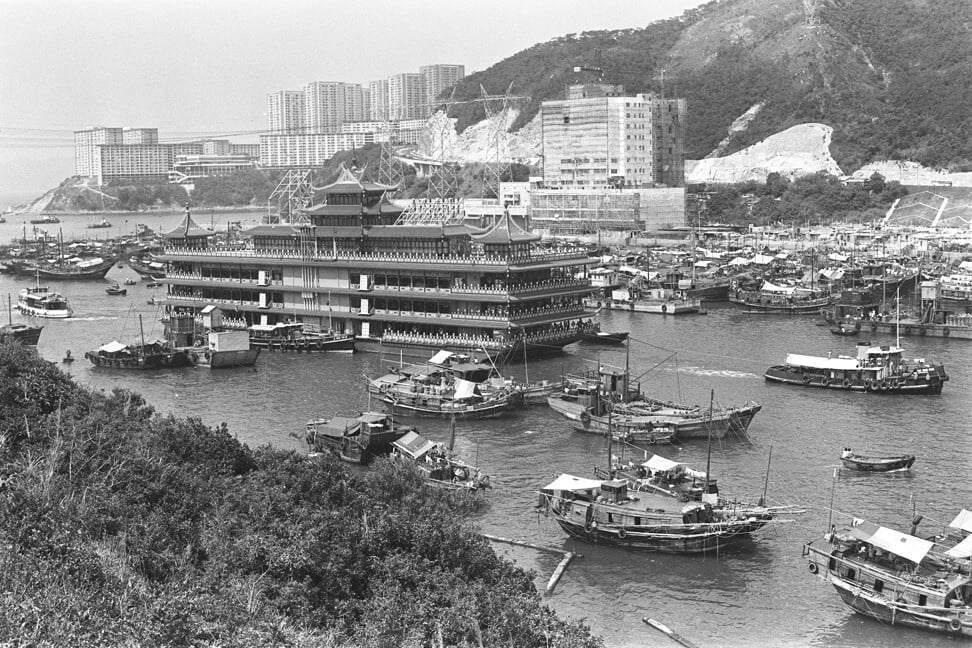 Aberdeen harbour was also featured in Enter the Dragon, where Lee and other fighters meet up on a junk heading for fictional Han Island. Aberdeen harbour has fewer boats docked there now.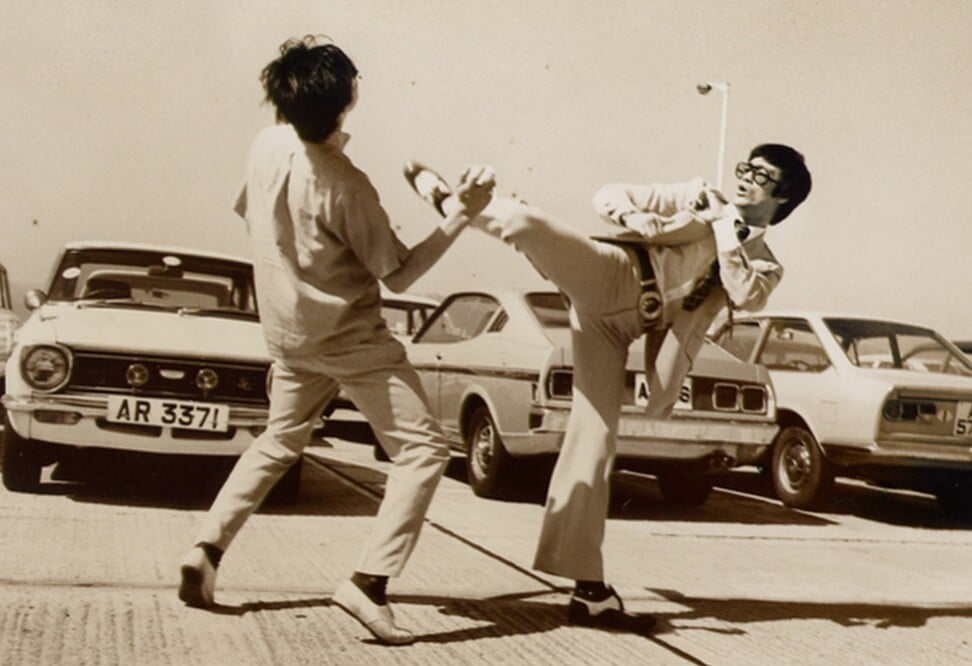 Ocean Terminal
The outdoor car park at Ocean Terminal is where Lee did a photo shoot in 1972 when Golden Harvest was taking its stars on board for a tour of the cruise liner Princess Coral.
Want more stories like this? Sign up here. Follow STYLE on Facebook, Instagram, YouTube and Twitter .

Stockholm has Abba The Museum, Liverpool hosts a Beatles-themed Magical Mystery Tour and Elvis fans still flock to Graceland in Memphis – so why is there no Bruce Lee museum in Hong Kong, the city he called home? To rectify that oversight, we made our own