Despite Covid-19, Carina Lau is living large with husband Tony Leung Chiu-wai in her US$13 million Hong Kong home, designed by the art director behind Wong Kar-wai's In the Mood for Love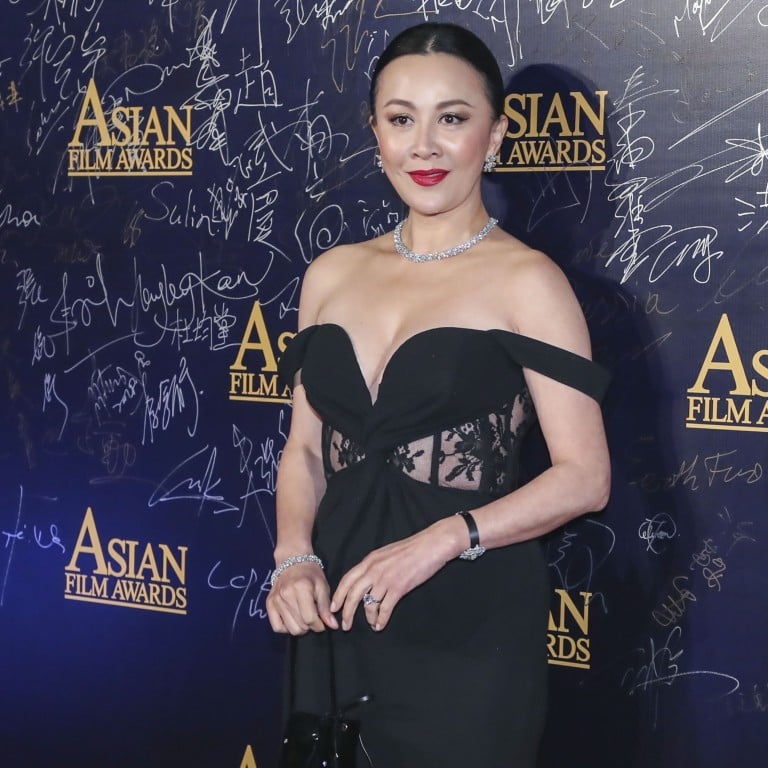 Lau's latest movie The Great Detective premiered in 2019. And although everything has since been on hiatus due to Covid-19, the He's a Woman, She's a Man star has stayed on social media, offering fans glimpses into her private life – most notably, a peek inside her multimillion dollar home.
As one of Hong Kong's most gorgeous stars turns 55, here are a few things that we at STYLE have found out about her.
Her home is worth more than US$13 million
Lau has many properties throughout China, including Suzhou, Beijing, Shanghai and Hong Kong. Her May Tower flat, which she bought in 1995, is said to be worth over HK$100 million (US$13 million) now. She has shared many photos of her fabulous home over the past year, revealing that each part of the house has a designated colour theme connected by romantic design elements to evoke that vintage, turn of the century Shanghai feel. Her home was reportedly
designed by famous production designer William Chang
who did the art direction and costume design for iconic Hong Kong films such as
Wong Kar-wai's unforgettable masterpiece
In the Mood for Love
and
2046
.
She's a wine connoisseur
Lau has shared a series of pictures with some most noteworthy wines on social media – including some rare grand crus that would make other oenophiles green with envy. Apart from this Château Pétrus – an average bottle of which can set you back at least HK$20,000 (US$2,580) that Lau is guzzling in a beer glass – the 1990 Domaine de la Romanee-Conti she's showing off in the photo below has an eye-watering price tag of HK$182,000 (US$23,480).
She's a globe-trotter who travels by private jet, helicopter or yacht
We were well-accustomed to the jet-setting lifestyle of our queen diva who frequently travelled the world, visiting France, Australia, Thailand and more, often with her thespian husband in tow. Of course, a top Hong Kong actress would never travel in coach or even first class. Instead, Lau has been spotted travelling via private jet, helicopter or yacht. And who wouldn't opt for that if they could?
She's an excellent hostess
Although Lau has referred to her gorgeous home as "Chateau la May", many of her friends have dubbed it "+0 Residence" as "+0" is phonetically pronounced exactly the same as Lau's name in Cantonese. Her friends appear to have enjoyed some good times there over the years. And Lau seems all set for entertaining, at least when it comes to the tableware – here, you'll see a complete set of red or white glasses, wine decanters, snifters for spirits and many, many beautiful crystal whisky decanters for the hard stuff.
She apparently loves antiques
While appreciating one of Lau's social media posts of her beautiful home, eagle-eyed netizens spotted a vase that appeared to be an antique tianqiuping (which directly translates to "celestial sphere vase") from the Tang dynasty. An eerily similar one was sold at a Sotheby's auction for an astounding HK$63.5 million (US$8.2 million). Could it be really sitting in a corner of Lau's flat?
She's a foodie
Wine is always best paired with food, and apart from getting excited over some huge abalones, Lau also shared a photo of an open sandwich featuring caviar, sea urchin and Wagyu stacked on a brioche. Lau's caption? "This is no ordinary sandwich."
Want more stories like this? Sign up here. Follow STYLE on Facebook, Instagram, YouTube and Twitter .

With Lau's last film The Great Detective released back in 2019, we've been missing the 2046 and Detective Dee star something fierce – thankfully her Instagram feed offers plenty of details about her fabulous life, keeping tongues wagging as she celebrates her landmark 55th birthday