Hong Kong's celebrity couples are built to last – Tony Leung and Carina Lau, and Chow Yun-fat and Jasmin Tan, have both been married for more than 30 years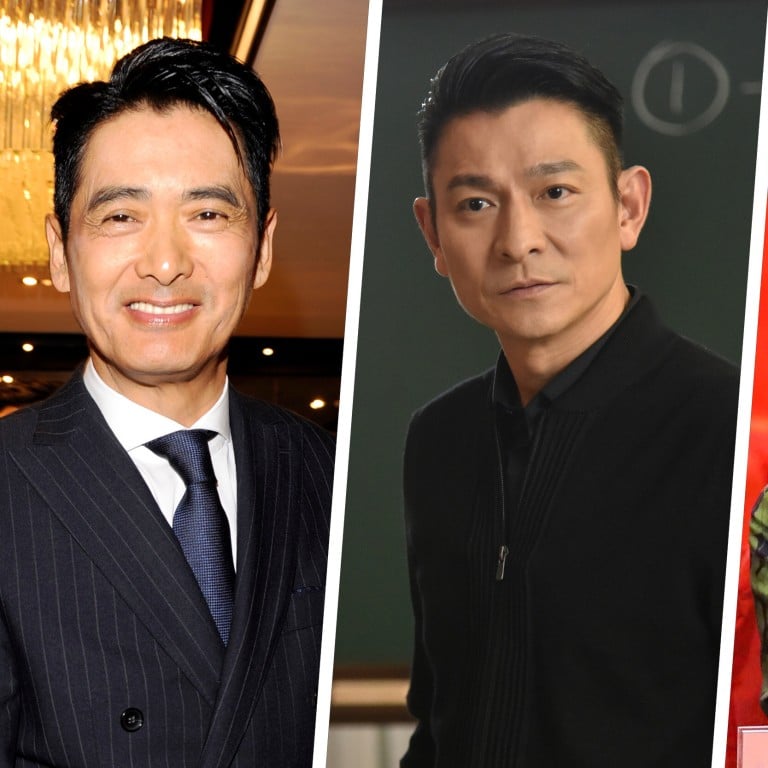 Happily, Hong Kong celebrities generally appear to be less flighty. Some of the city's biggest names in show business happen to be among the sweetest and most dedicated spouses. Carina Lau and Tony Leung have been together for more than three decades, as have Chow Yun-fat, Andy Lau, Liza Wang, Vivian Chow and their spouses. One thing these couples have in common are is that they stuck together through thick and thin – adversity only made them stronger. Tissues at the ready, here are their stories …
Chow Yun-fat and Jasmin Tan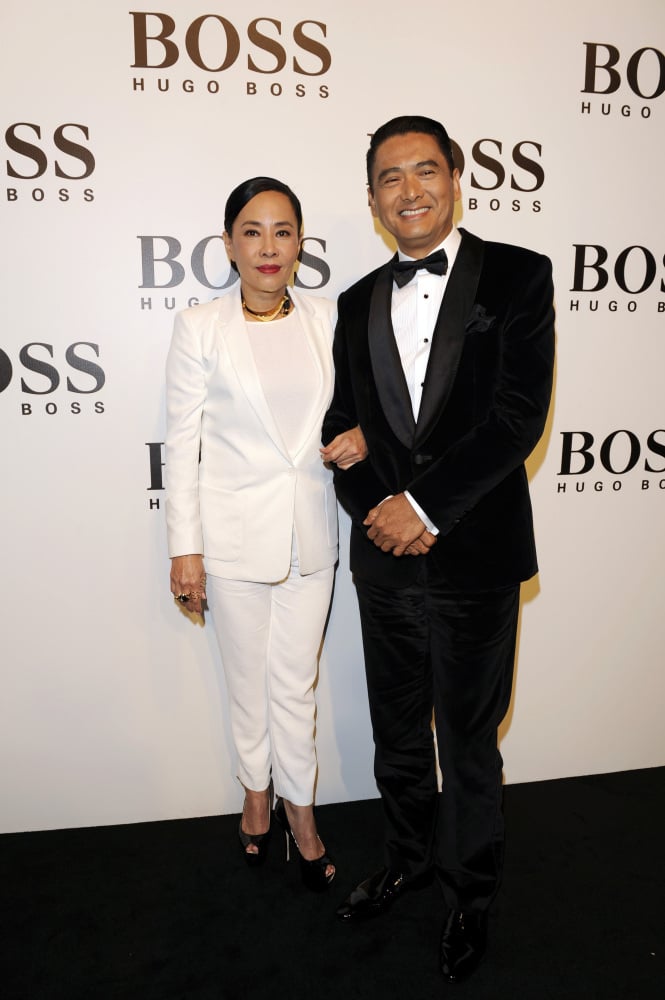 Chow Yun-fat is one of the most recognised faces in Asia (and an anointed 
contender for "coolest actor in the world"
), and has been married to his wife Jasmine Tan for 34 years. They live a simple life, with him frequently spotted at wet markets buying produce and Tan known to personally cook every meal they eat at home.
In a 15-part interview with Apple Daily, Tan painfully recounted her daughter dying in vitro due to a nuchal cord (when the cord strangles the baby in the womb) in 1991. The couple has since remained childless since Chow did not want his wife to suffer any further complications.
Tan has gone on record saying that in all the years they've been together, Chow never forgot a birthday or anniversary, and he would prepare gifts for occasions in advance and hide them to add to the surprise. She has found jewellery under pillow cases and roses under the sheets before going to bed.
The couple is dedicated to philanthropy and have vowed to donate 99 per cent of their wealth to charity when they pass away.
 Carina Lau and Tony Leung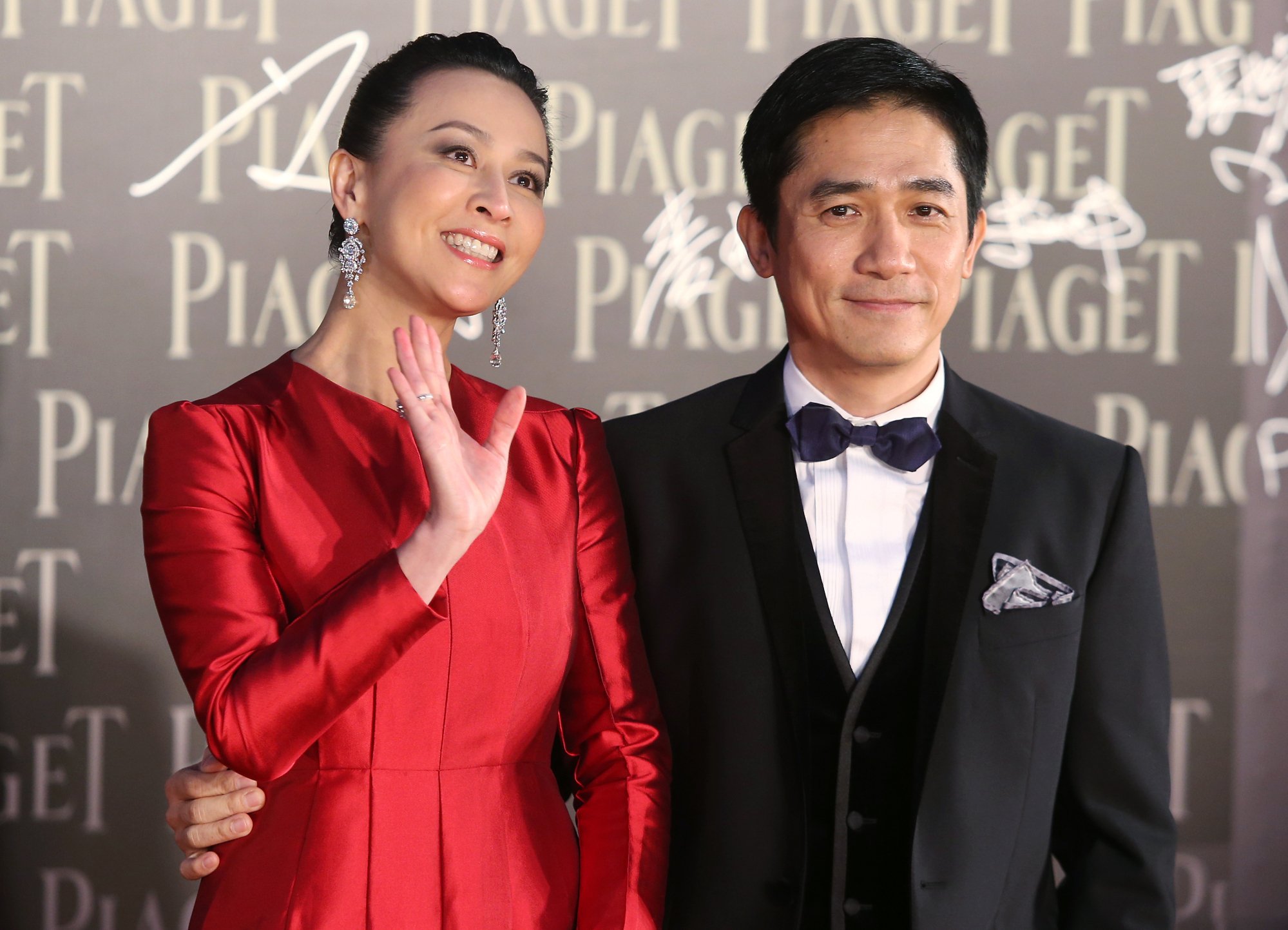 One of
Hong Kong's gold-standard celebrity couples
, actors Carina Lau and
Tony Leung Chiu-wai
have been together 33 years. Both were graduates of TVB's acting academy, mixing in the same circles as Stephen Chow and Margie Tsang. It wasn't until 1988 that they were outed by the paparazzi as a couple and it took until 2008 for the two to finally tie the knot in Bhutan.
Those years weren't without turbulence. In 1990, Lau was abducted and topless photos of here were taken. She thereafter refused to make any films backed by triads and in 2002, the gangsters used the photos to blackmail her. In a determined show of strength, Lau refused to pay and the pictures appeared on the cover of the now defunct gossip magazine,
East Weekly
. Leung gathered the support of good friends and industry heavyweights Eric Tsang and
Canto-pop queen Anita Mui
who held a press conference to criticise the questionable ethics of
East Weekly
, successfully controlling the narrative of the incident.
Asked about the incident, Lau has reflected that she is not as strong as she thinks and that without Leung, she wouldn't be the woman she is today.
Andy Lau and Carol Chu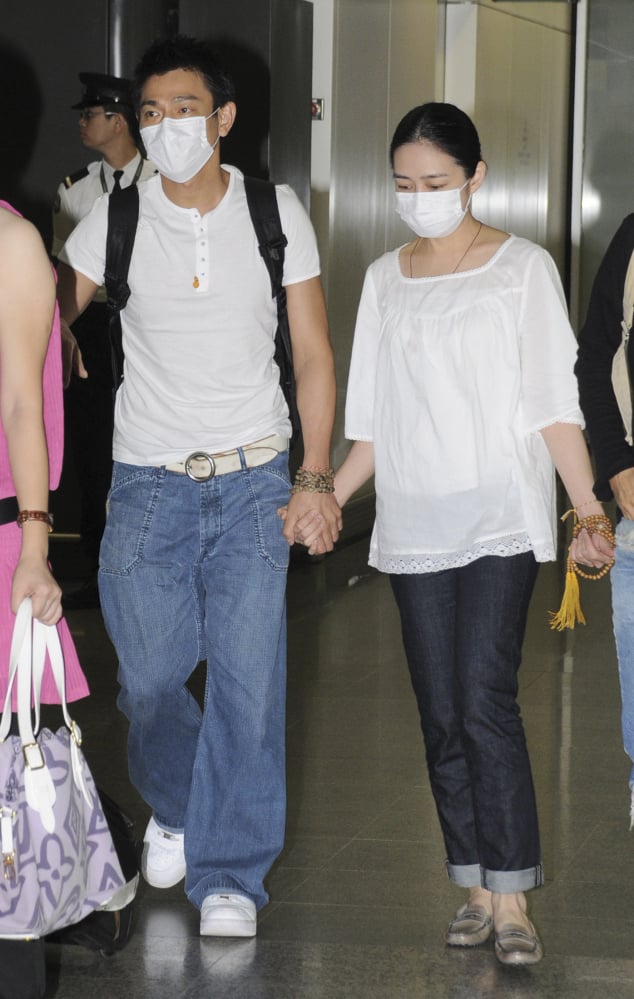 These two are the most secretive of all Hong Kong's celebrity couples. Carol Chu is a Penang native and former model who was reportedly introduced to
screen icon Andy Lau
in 1988. Lau was already a well-known celebrity then but was on the cusp of being ordained one of
Hong Kong's "Four Heavenly Kings"
that shot him to superstardom in the 1990s. While it was known that Lau had a Malaysian model girlfriend, the couple was never photographed together.
Finally, in 2008, after 24 years together, the couple tied the knot. Staying together in absolute anonymity had to have required a huge amount of sacrifice. Chu's sister was once quoted as saying she recalled her sister refusing to go to events on account of waiting for Lau's long-distance phone call at home.
In 2012, the couple welcomed their daughter Hanna into the world and Lau showed his dedication to his family by turning down the chance to join the Marvel Universe with a role in Iron Man 3. Chinese media later confirmed this was to spend time with his newborn daughter. Take that, Hollywood!
Liza Wang and Law Kar-ying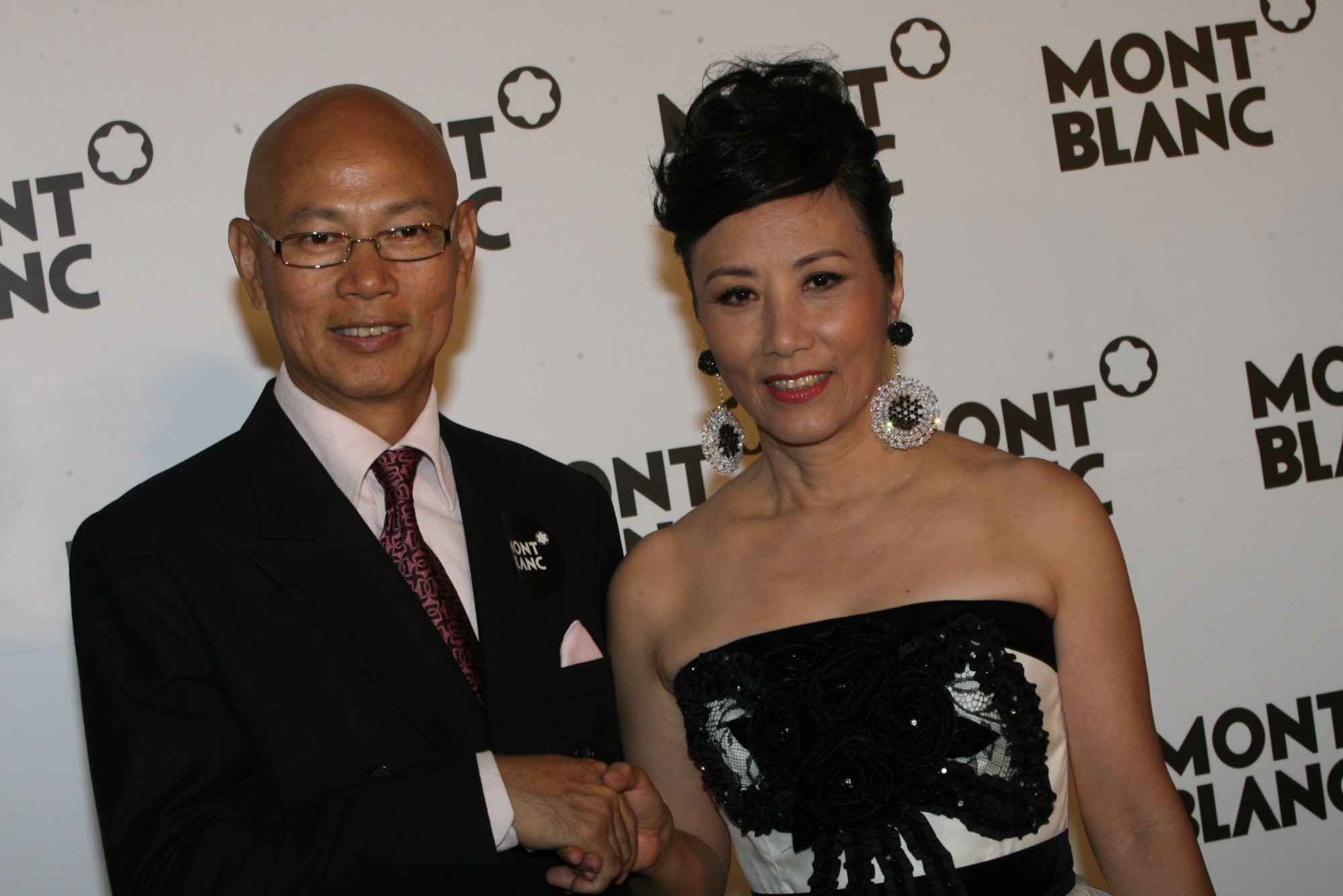 Who says true love cannot be found later in life? Cantonese opera performer Law Kar-ying and entertainment icon Liza Wang are an example of just that. The two started a relationship in the late 1980s and when Law was asked how the relationship started he innocently answered "because we were both lonely."
There have certainly been ups and downs in their relationship. Wang was diagnosed with cancer in 2002 and Law was by her side the whole time. Then, in a twist of fate, Law was diagnosed with liver cancer in 2004, only to find during remission that the cancer had spread, needing another round of therapy which he fortunately survived. Wang supported him and in 2007, after the loss of his elderly mother, he proposed to Wang only to be rejected.
Law did not give up and not long after, Wang was the one who suggested they get married and in 2009, after 20 years together they tied the knot in Las Vegas.
Vivian Chow and Joe Nieh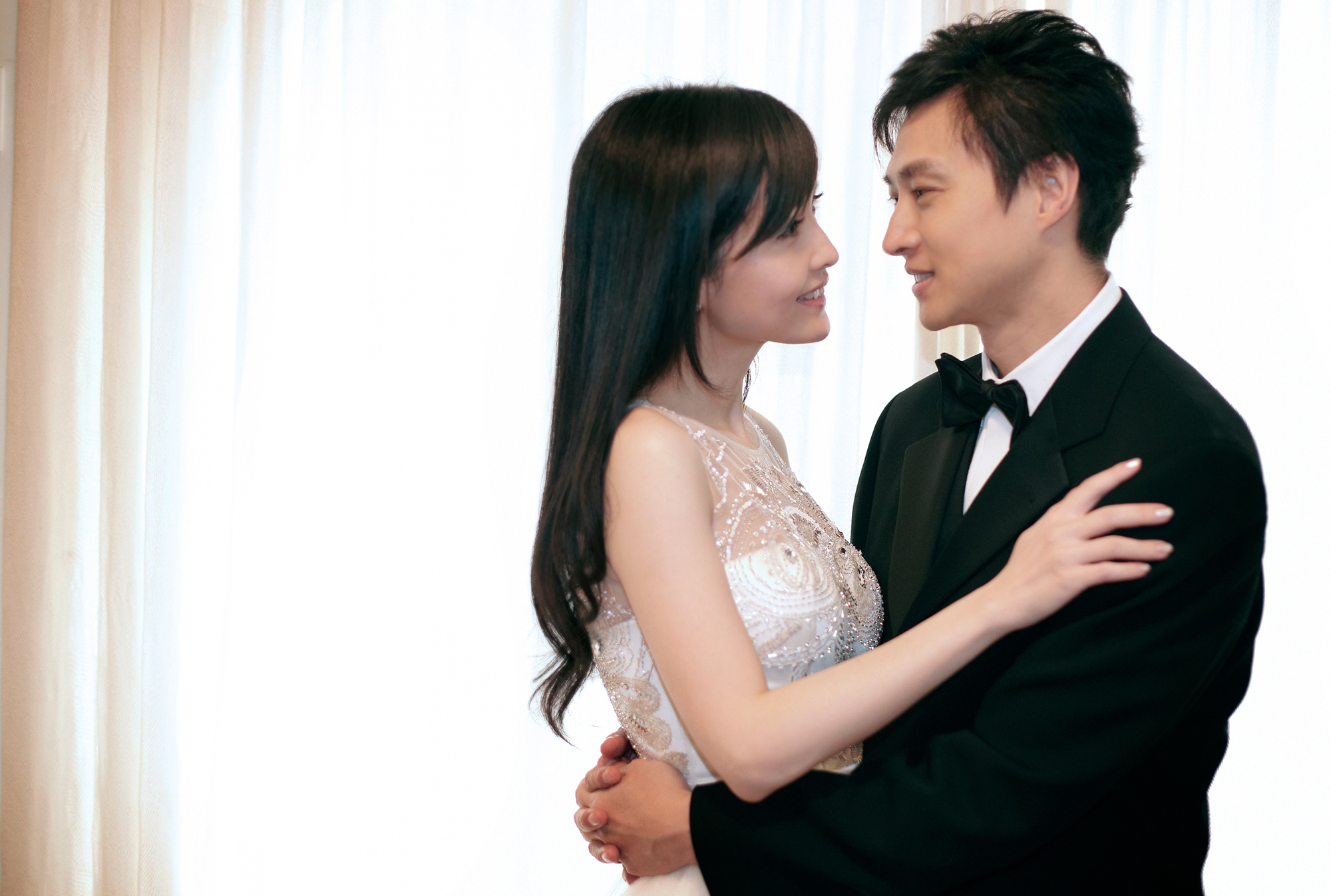 This is one of those rocky relationships that somehow endure and prove naysayers wrong time and again. Chow is famous for her doll-like beauty and when she appeared on the third season of China's Mask Singer in 2018, at the age of 50, her complexion and figure were widely praised.
Her relationship with writer and then radio host and magazine publisher Joe Nieh started in 1989, only for them to split in 1992, then reconcile in 1997.
During the hiatus, it was rumoured that singer Canti Lau made advances towards Chow and Nieh famously cancelled him, using his extremely popular radio show and Yes! magazine to criticise the singer.
After their reconciliation there were then rumours about Nieh, most notably when he was being photographed by paparazzi in 2008 kissing a college girl at a club. The two called it quits, but in a surprising about-turn, they announced they were getting married a week later and Nieh officially put a ring on it on January 5, 2009.
After more than three decades together, the couple celebrated their 12th wedding anniversary this year. Nieh was photographed by Sing Tao Daily shopping with an unidentified woman in Hong Kong in April 2020, setting the rumour mill alight again.
Want more stories like this? Sign up  here. Follow STYLE on  Facebook,  Instagram,  YouTube and  Twitter.

Chow and Andy Lau have been model husbands, staying out of the limelight to focus on family and giving widely to charity
Vivian Chow and Joe Nieh have survived rumoured affairs, while Liza Wang and Law Kar-ying have both suffered bouts of cancer