BTS member Jimin's 'genderless' fashion just went viral – so why is androgynous style trending among K-pop stars?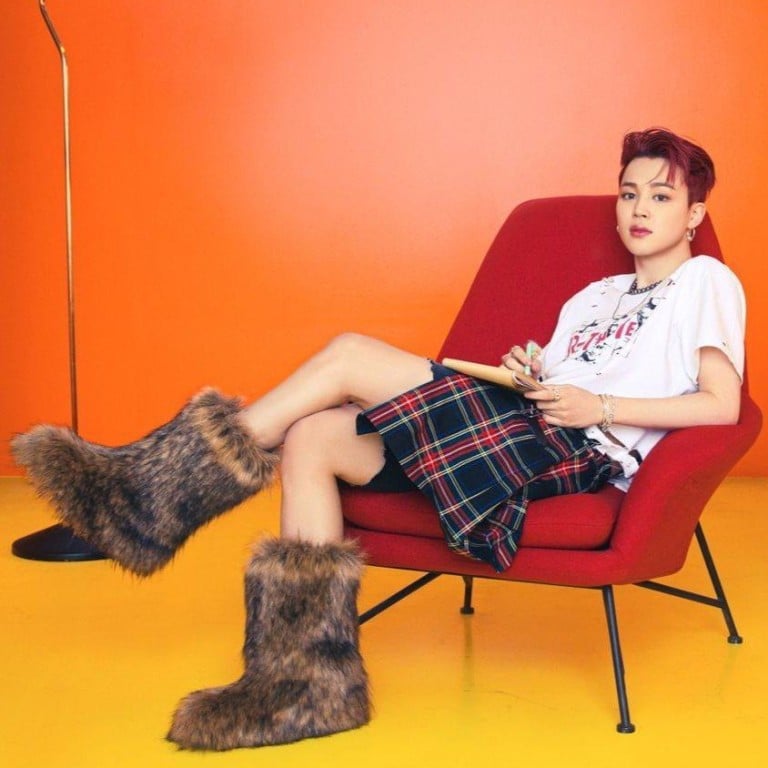 Jimin of K-pop juggernaut BTS is no stranger to the spotlight. But instead of his music, it was his wardrobe choice that recently created buzz among K-pop lovers and fashion enthusiasts.
In a teaser image unveiled on June 28 – a few days before the release of BTS's new CD "Butter" – the red-haired Jimin donned a black-and-red plaid kilt with fur boots and posed for a photo in a small, orange room equipped with a black lamp and minimal furniture.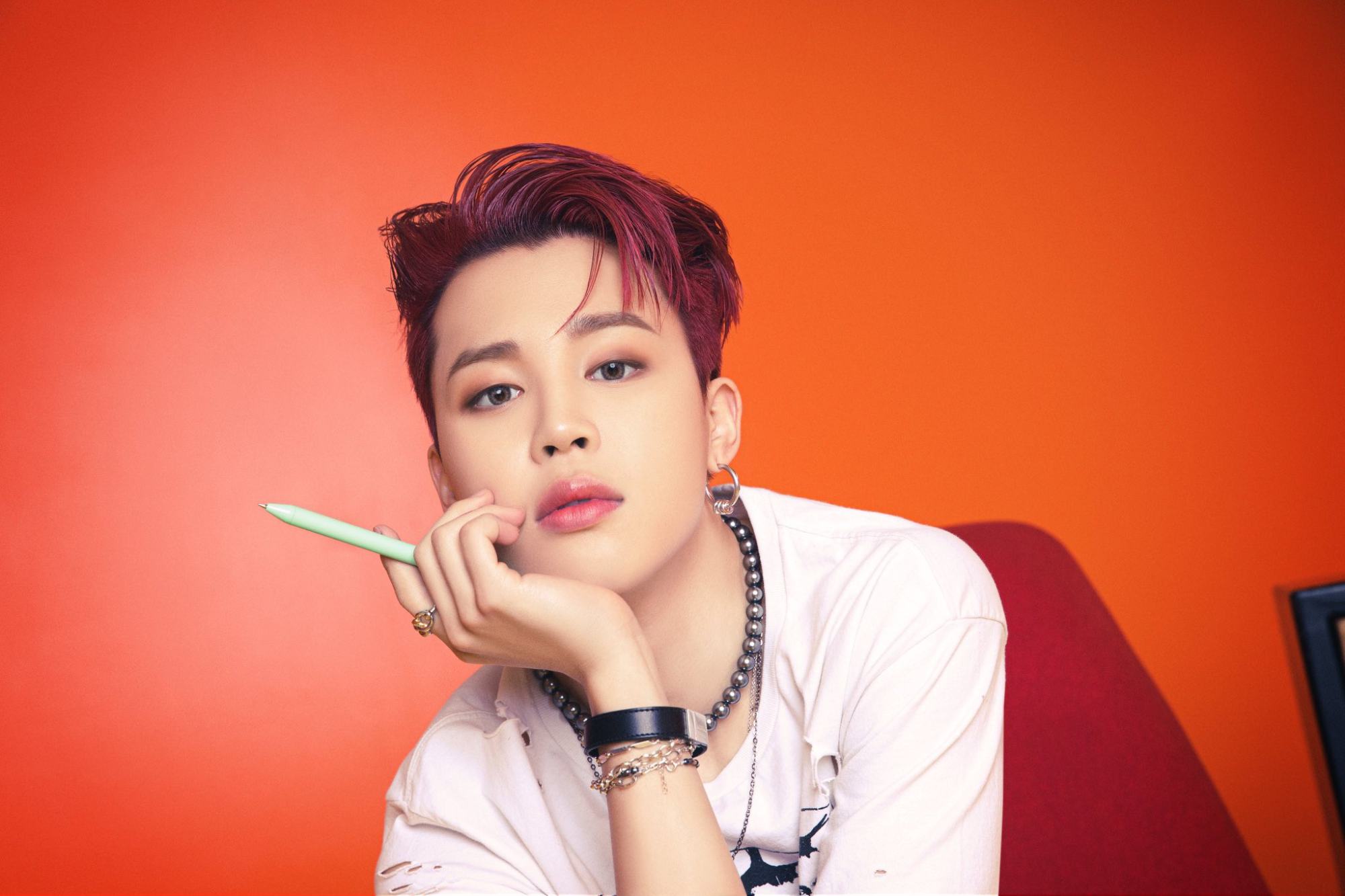 "Jimin is breaking gender norms for fashion and art," one of his followers commented on Twitter. Another fan wrote, "He has shown us that fashion has no boundaries or gender, and that it is used for self-expression and to pass on a message."
Genderless fashion, which refers to styles that lack "typical features" associated with a particular gender, has been
in vogue on the K-pop scene in recent years
. According to Kim Hyo-jung, an adjunct professor at the Fashion Institute of Technology (FIT) at the State University of New York (SUNY), Korea, its popularity stems largely from younger generations' desires for self-expression.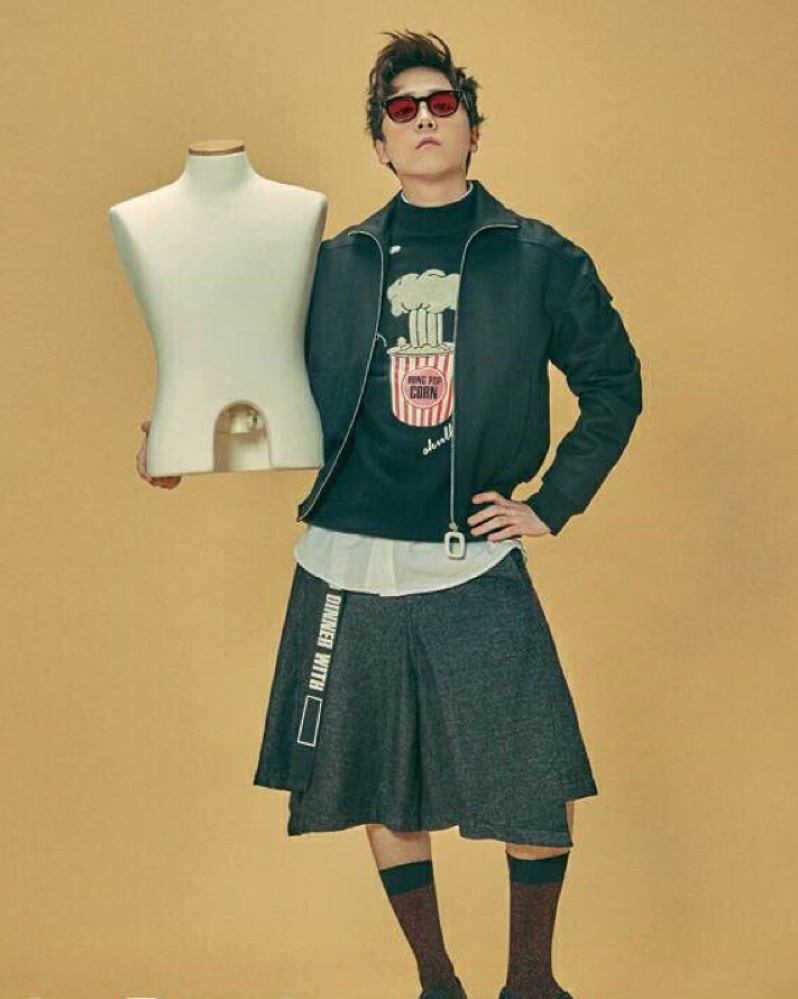 "The public's growing
interest in LGBTQ+ equality
is often cited as a main rationale behind the rise of genderless fashion, but there is another factor: the willingness of millennials and those of generation Z – meaning all people born between 1980 and 2010 – to express themselves via fashion," Kim said during an interview.
"Youngsters these days are striving to figure out what they truly want and what kinds of styles speak for them. They value their identities and uniqueness, so they are reluctant to conform to any standards that hamper them from freely expressing themselves. That is no exception for K-pop stars, who are quick to set or follow new trends."
Kim also pointed out that before the rise of gender-fluid fashion, there was another remarkable phenomenon.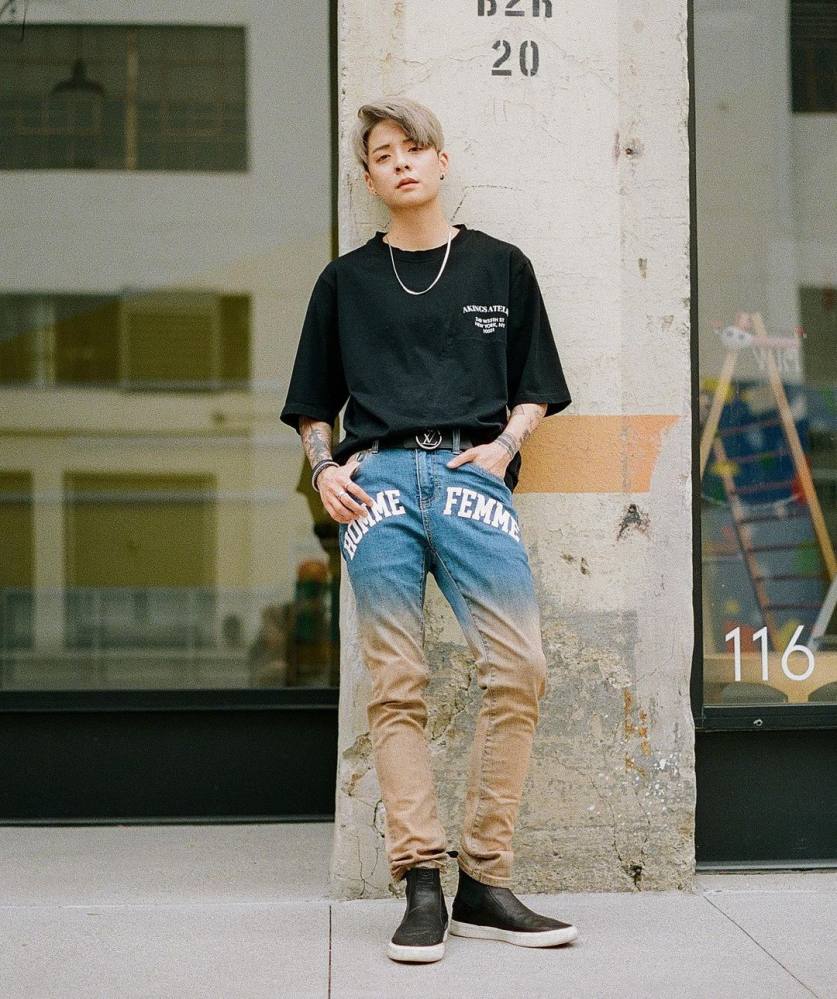 "About three to four years ago, luxury brands, including Yves Saint Laurent, began promoting age-defying outfits, relaying the meaningful message that age is not a barrier in fashion," she said. "Following this trend, gender-defying fashion is now seeking to become a new game changer."
In fact, Jimin is not the only K-pop star to wow the public with clothes that challenge the binary view of gender.
Kai of K-pop titan Exo
also became the talk of the town in 2019, after sporting a crop top in performances of the group's hit,
Obsession
.
In the case of girl groups, Weekly is at the forefront of the new trend. The seven-piece act recently drew extensive attention for wearing school uniform-style shorts onstage, which are actually rarely seen in Korean schools, where female students are usually required to wear skirts. WJSN the Black, a subunit of K-pop girl band WJSN (Cosmic Girls), also chose pantsuits for their stage outfits this May, instead of wearing flamboyant yet uncomfortable dresses.
Some K-pop stars have gone beyond fashion, bringing their take on androgyny to the fore in their performances. Taemin of K-pop boy group Shinee is one of them. His performance of Move (2017) features a series of smooth dance movements that break the stereotypes of what male performers usually show.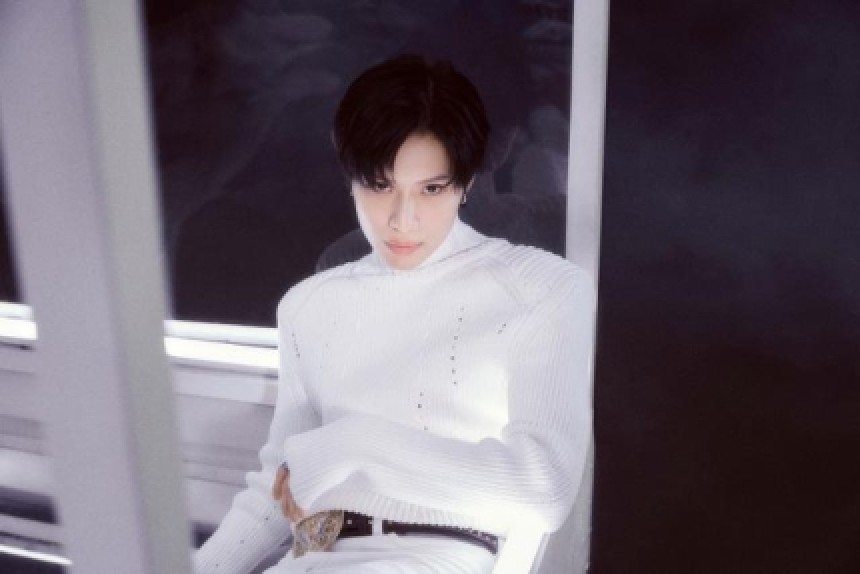 Professor Kim predicted that the trend of gender-defying fashion will continue, though it may take some more time for a more fundamental, transformational change to occur.
"In the case of non-celebrities, men do not immediately wear skirts or put on lipstick," she said. "It is more likely they will first begin using perfumes,
skin care products and cosmetics
, and then gradually become more gender-neutral in their styles."
Want more stories like this? Sign up here. Follow STYLE on Facebook, Instagram, YouTube and Twitter.

Ahead of BTS' hit song Butter, Jimin made waves with a kilt and fur boots; Exo's Kai and Shinee's Taemin have showed off gender-fluid fashion and dance moves
The trend may be thanks to more interest in LGBT issues, plus millennials' and Gen-Zers' desire for self-expression