Nicolas Ghesquiere dreamt of having a fashion show at the Miho Museum when he first visited the site five years ago – yesterday that dream finally came true.
"I first saw an image of the museum in a magazine and asked my Japanese friends to take me here," says the artistic director of Louis Vuitton womenswear. "I was absolutely amazed. The incredible thing about Vuitton's cruise show is that it makes dreams come true. When we were preparing for this year's cruise show, I knew exactly the place to do it."
Watch the finale of Louis Vuitton's cruise show:
Ghesquiere knew that, like the previous destinations of Louis Vuitton cruise shows – Niterói Museum in Rio de Janeiro, Bob Hope's Palm Springs home – the Miho Museum fitted the criteria for the French luxury maison, famed for its luxury travel luggage, to take its affluent, globe-trotting clientele on a dreamy cruise.
The Miho Museum, in the midst of Shigaraki mountains, was designed by architect I.M. Pei whose portfolio also includes the iconic Louvre Pyramid in Paris, where Ghesquiere showed his Autumn/Winter 2017 Collection.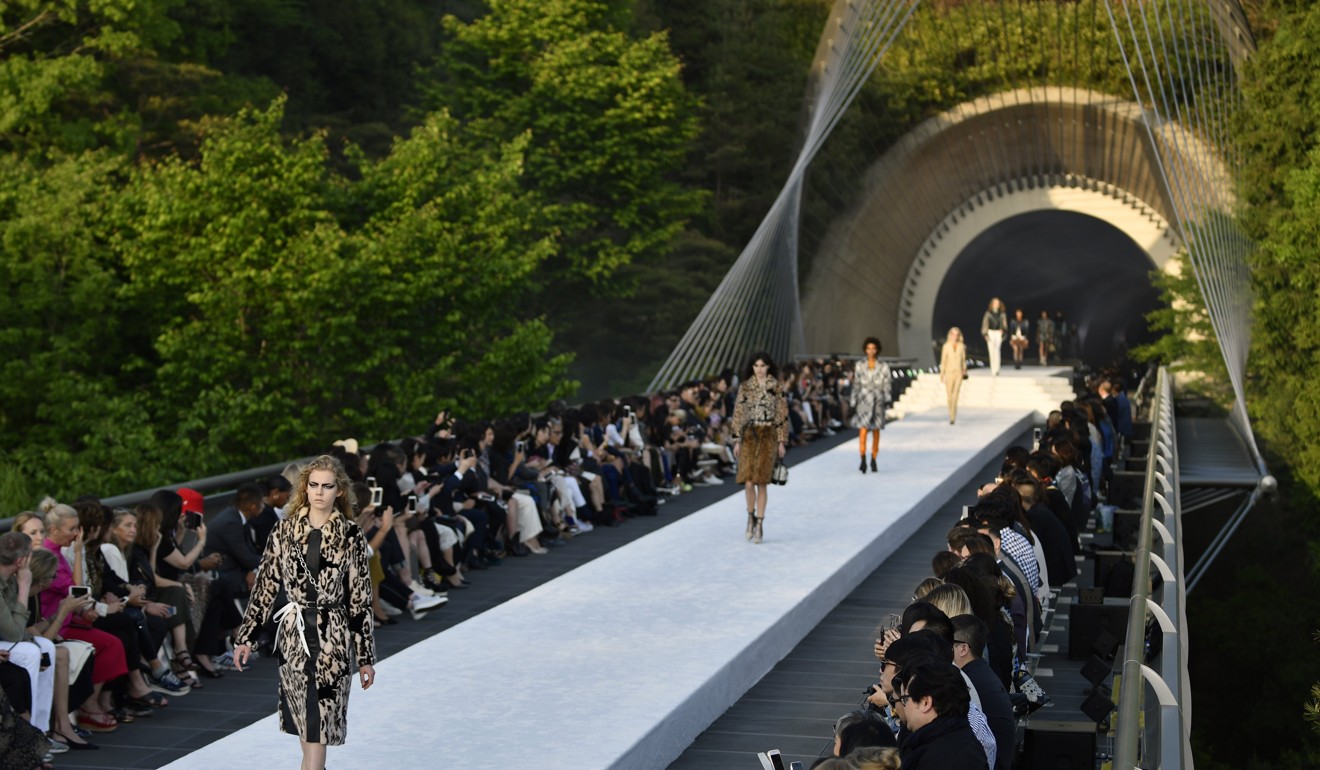 The contrast between Miho Museum's modern architecture and its magnificent natural surroundings echoes perfectly with the collection which is filled with Japanese elements, such as sequinned Kabuki prints, Samurai amour silhouettes and obi belts-inspired details. Monogram chain bags and clutches embellished with Kabuki masks will surely become instant hits when they land in stores this November.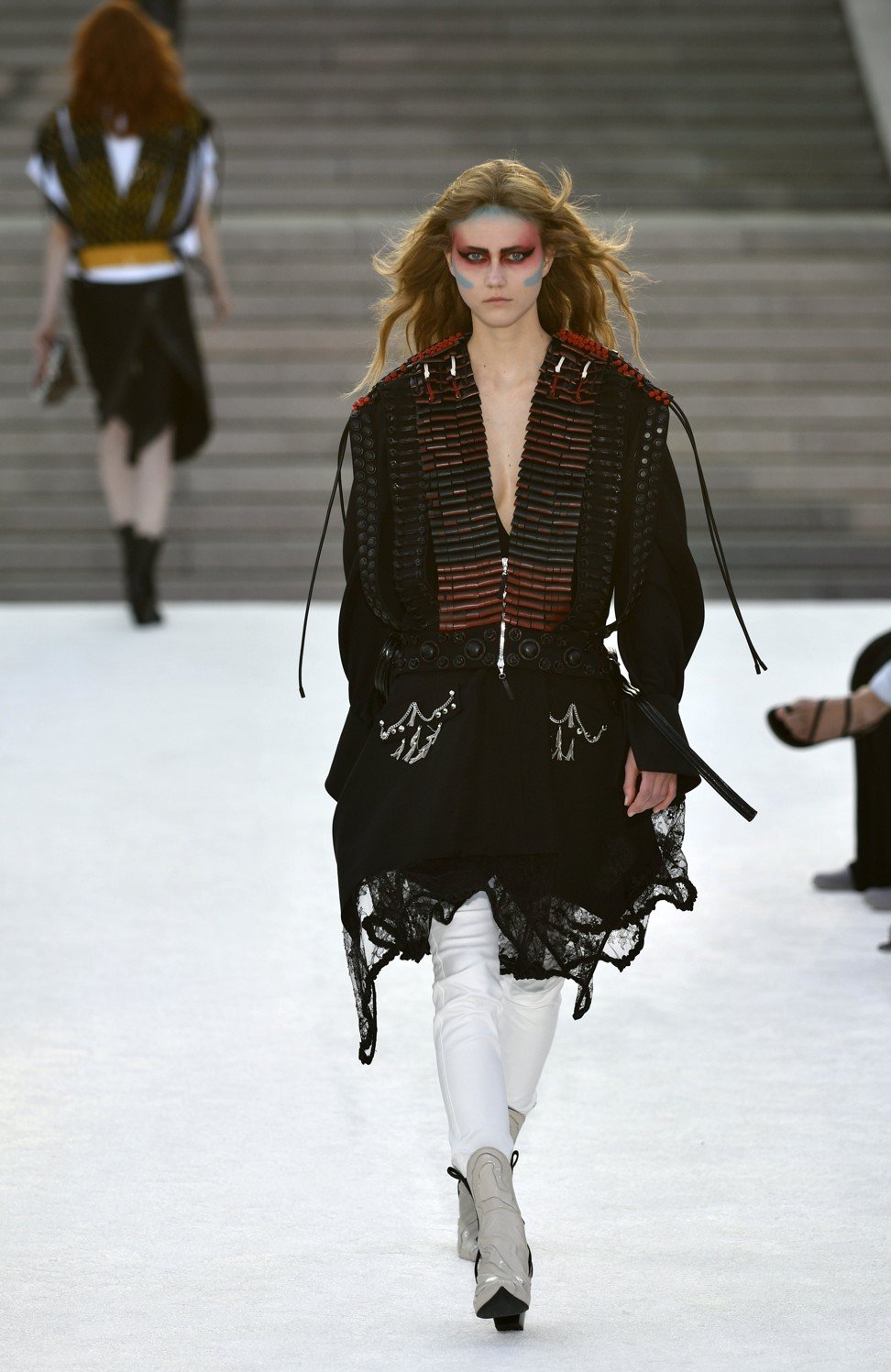 Japanese cult designer Kansai Yamamoto was tapped to design the Kabuki prints for the creation. Yamamoto was most famous for designing David Bowie costumes.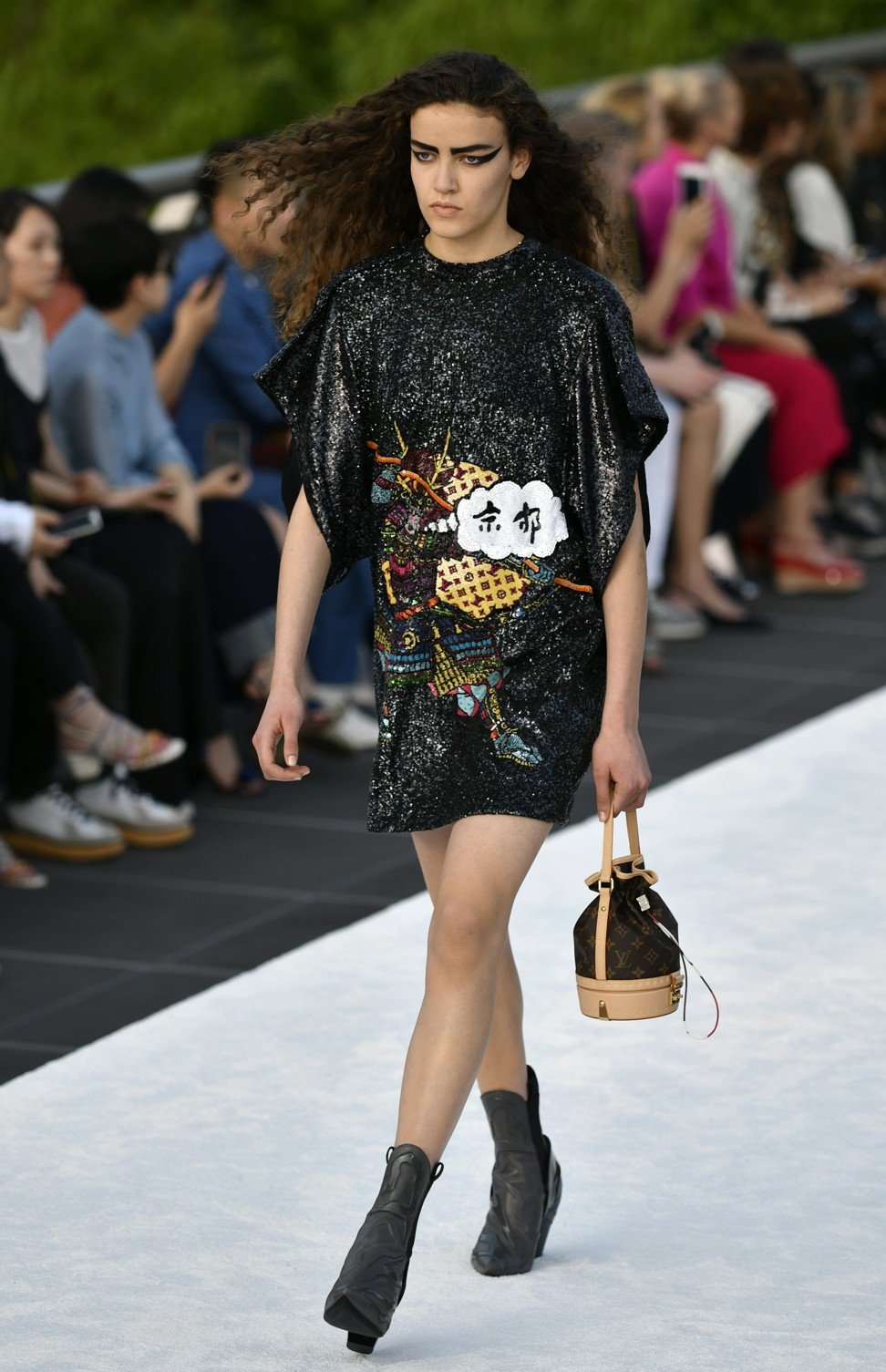 Ghesquiere, who has been visiting Japan for 20 years, says the collection is a combination of what Japan has given to him throughout the years.
"It's exotic," he says. "I had to embrace [that rich culture] and integrate elements of it into the collection in a subtle way and at the same time, not forget that my role is to be a fashion point of view from Europe and that the collection will be distributed globally."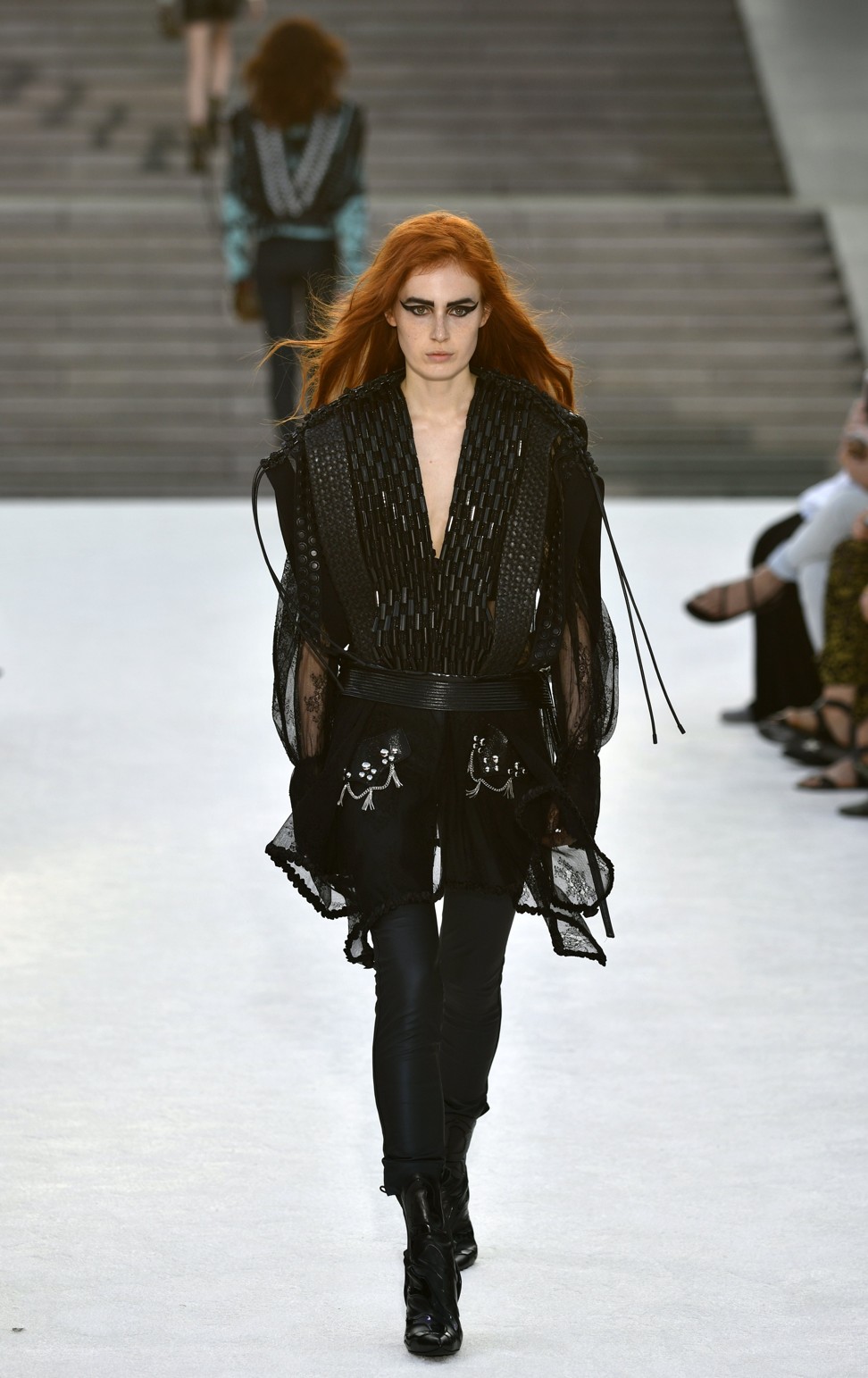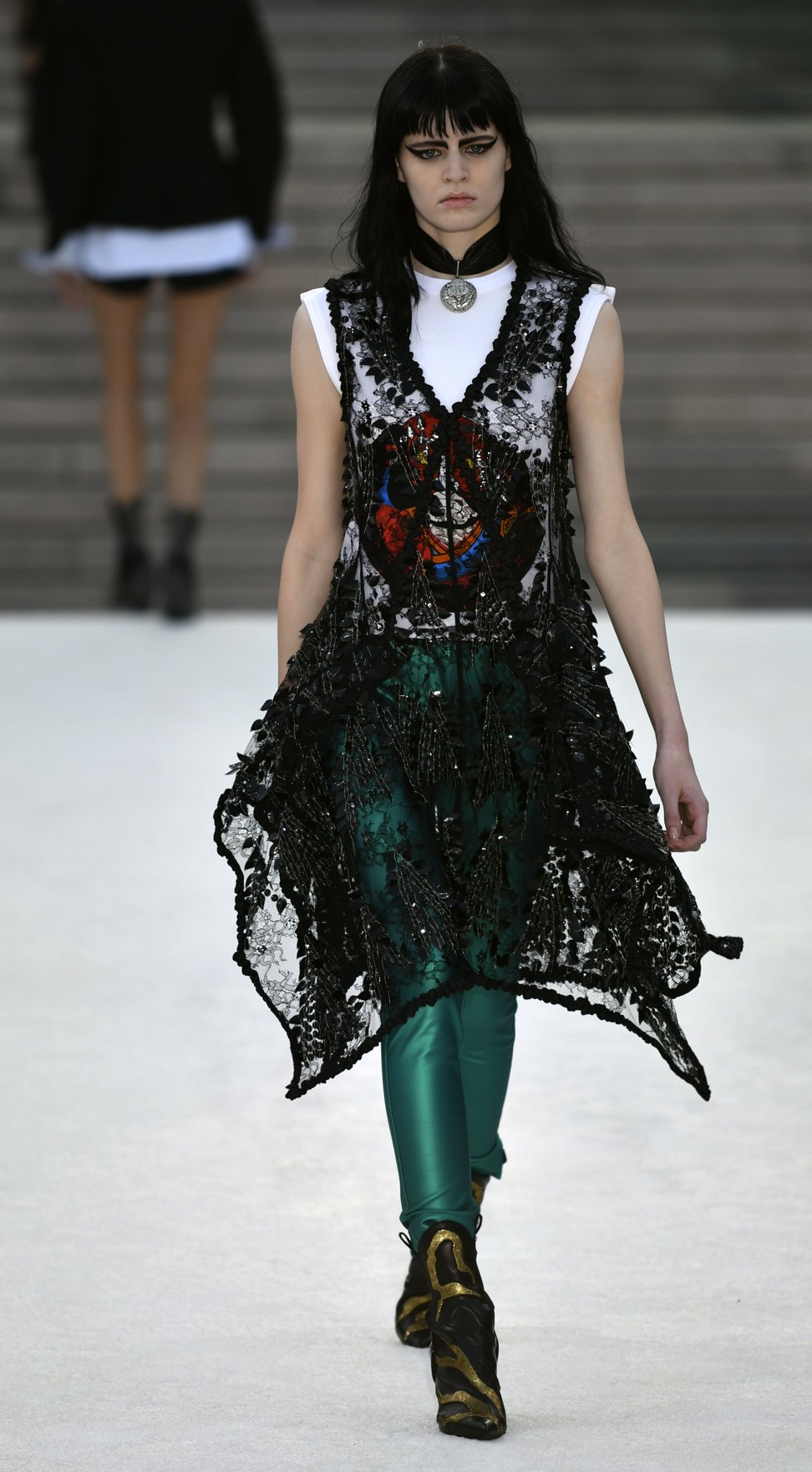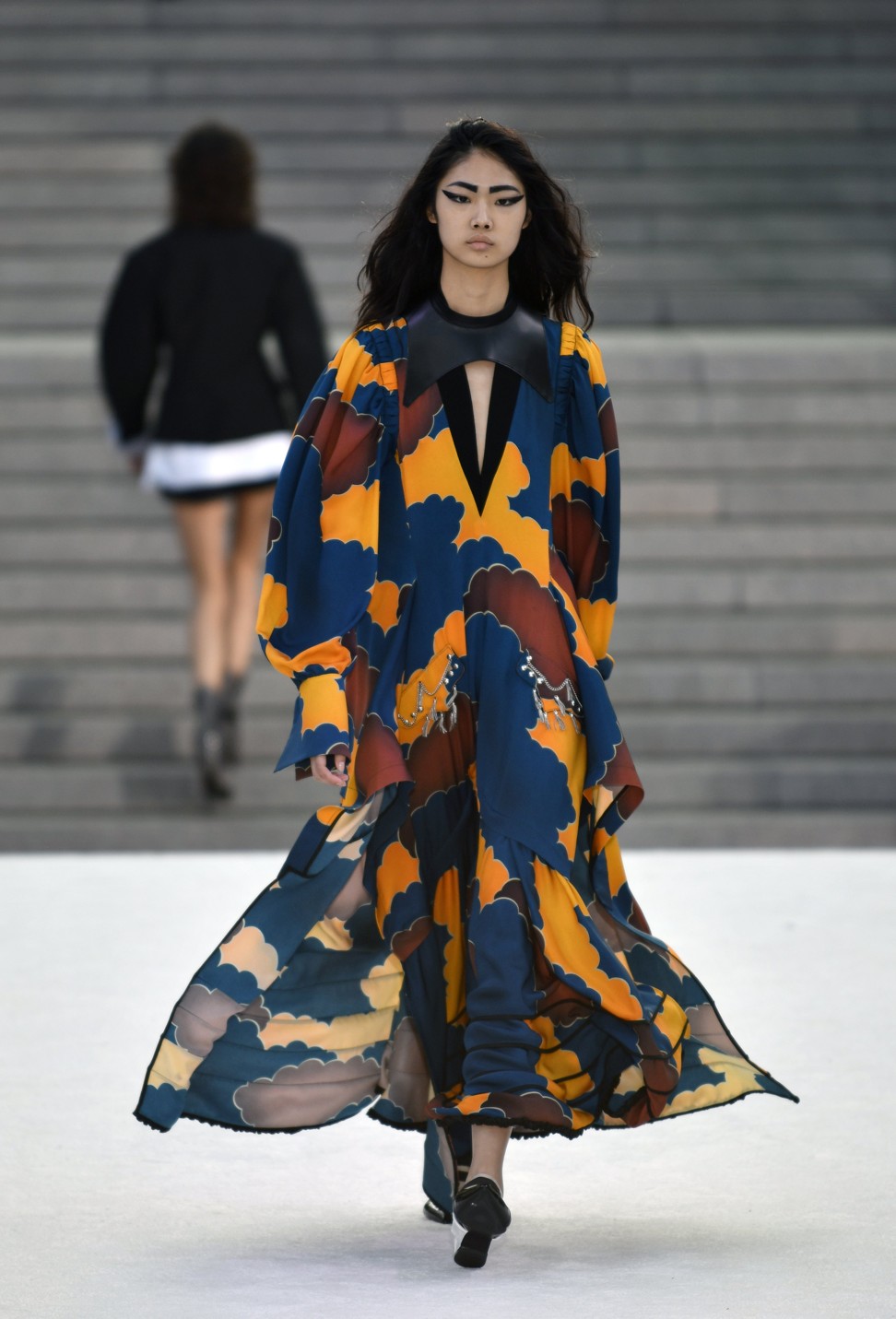 Louis Vuitton cruise show in Kyoto draws celebrity front rowers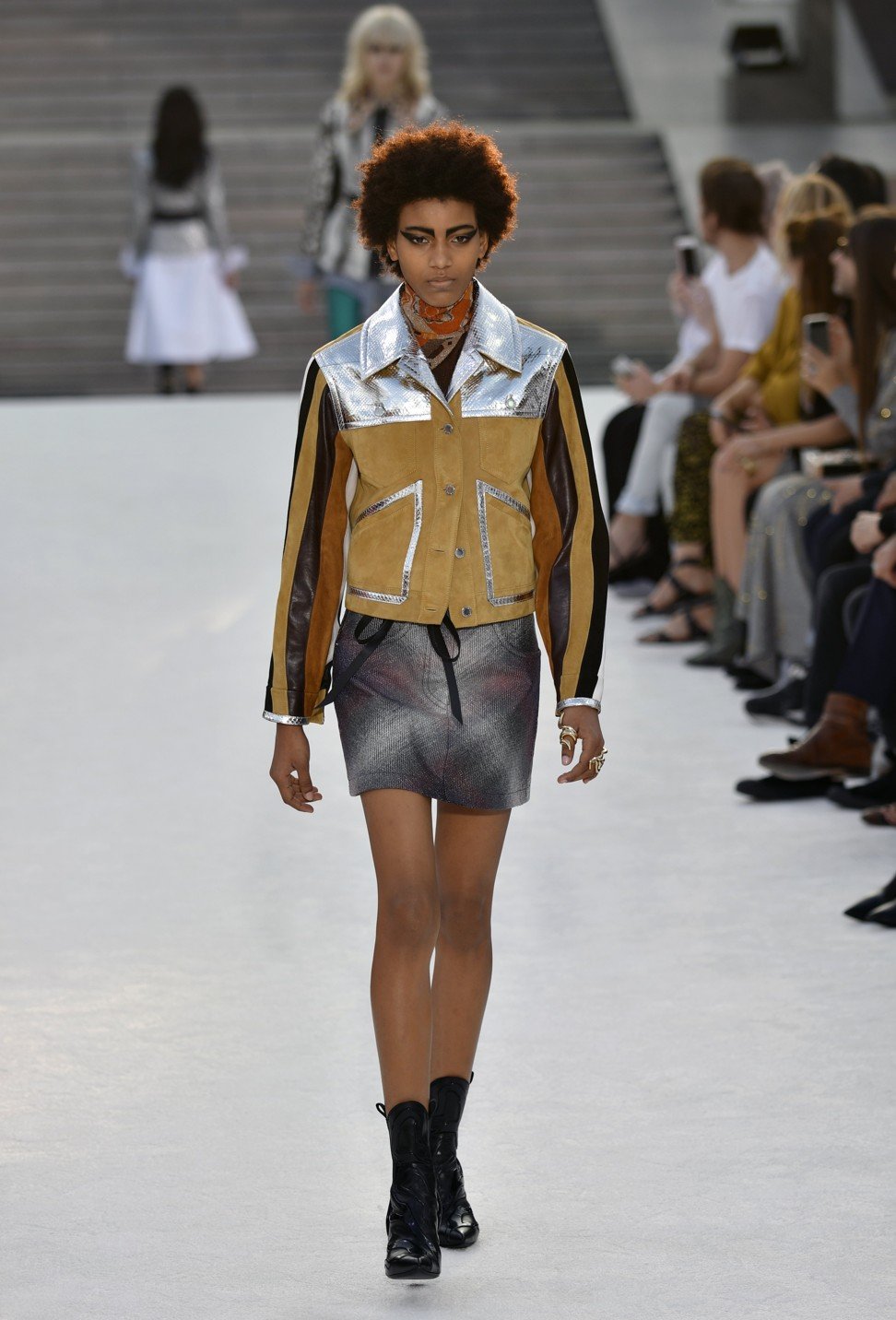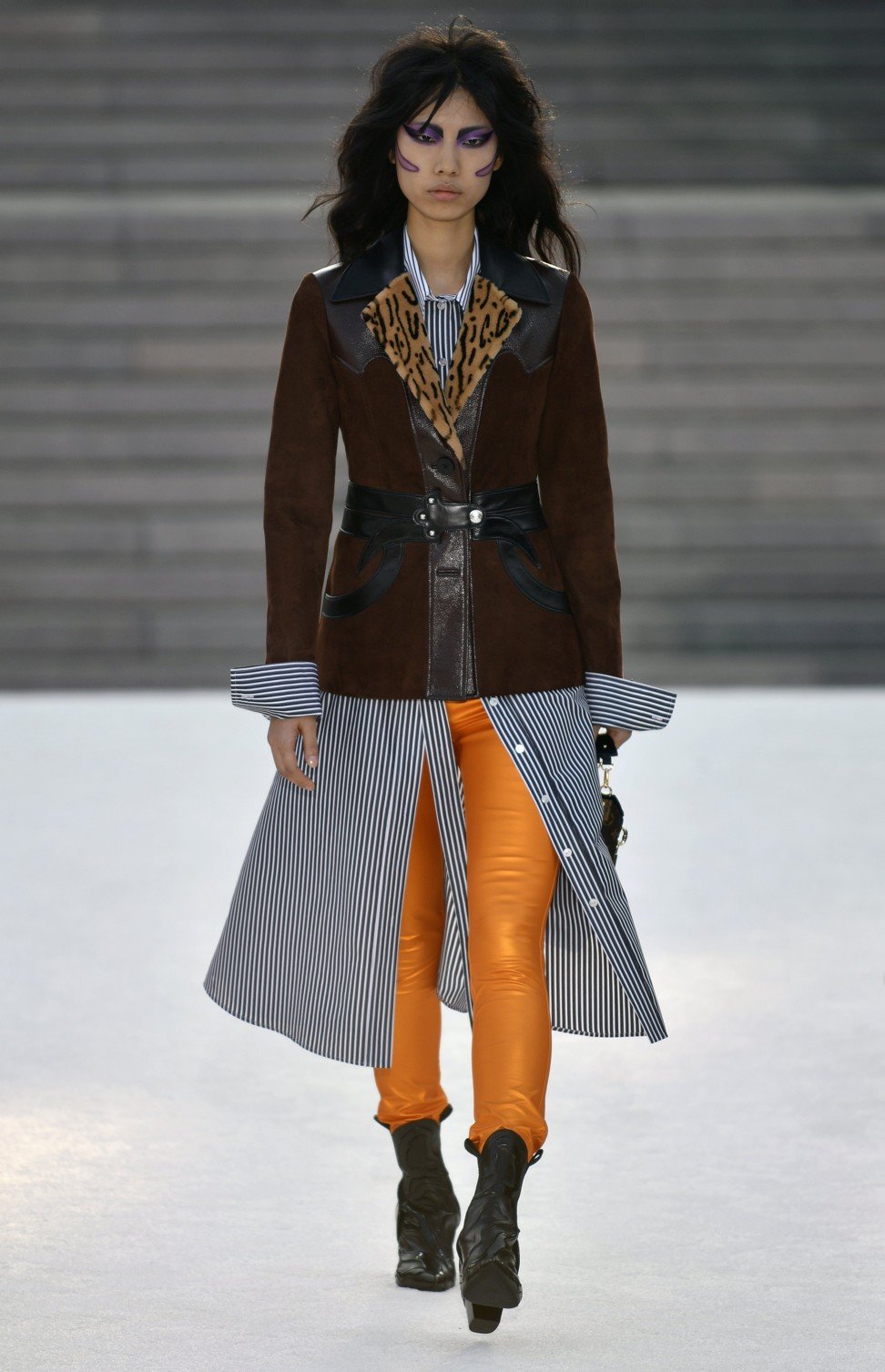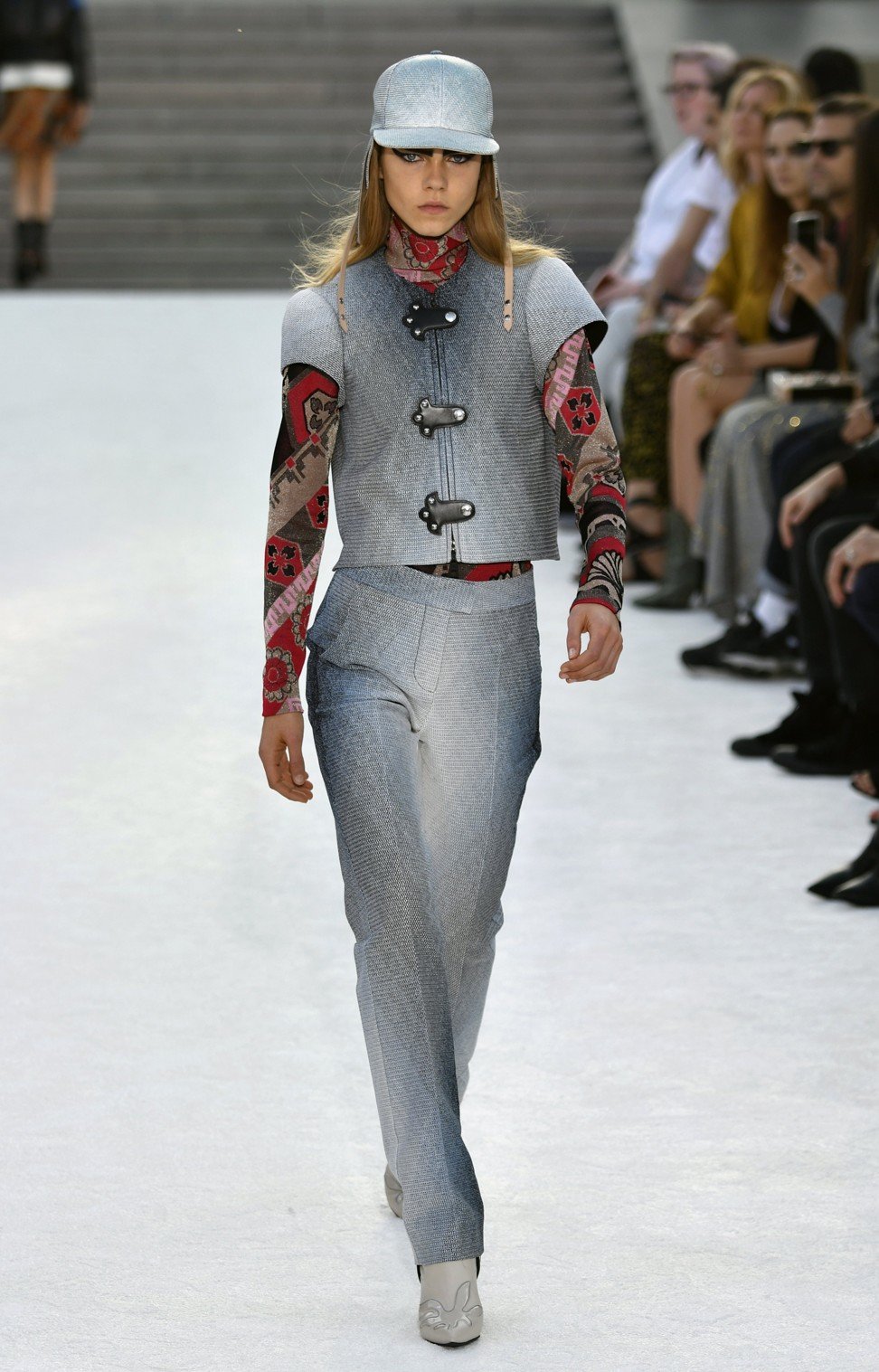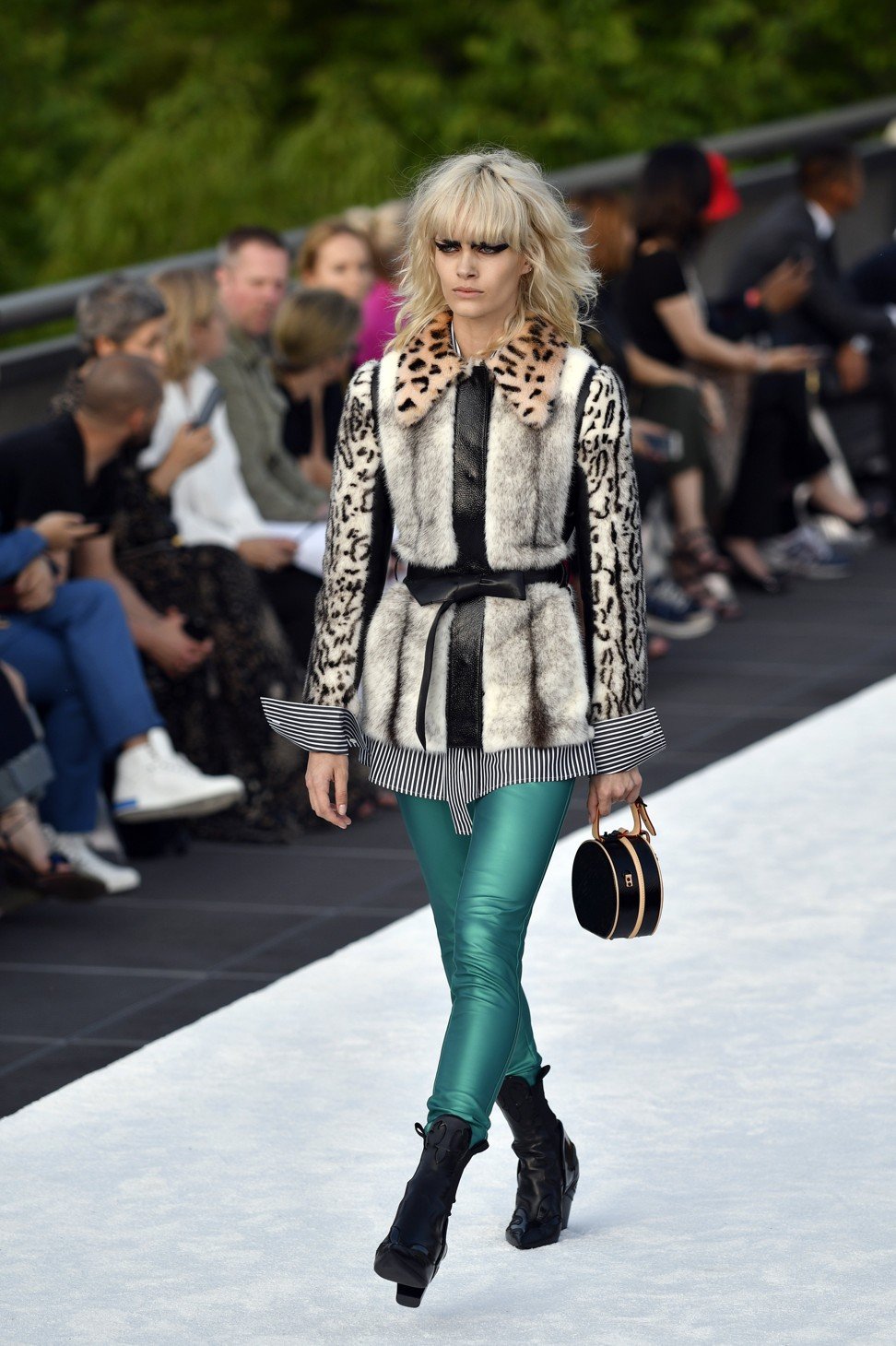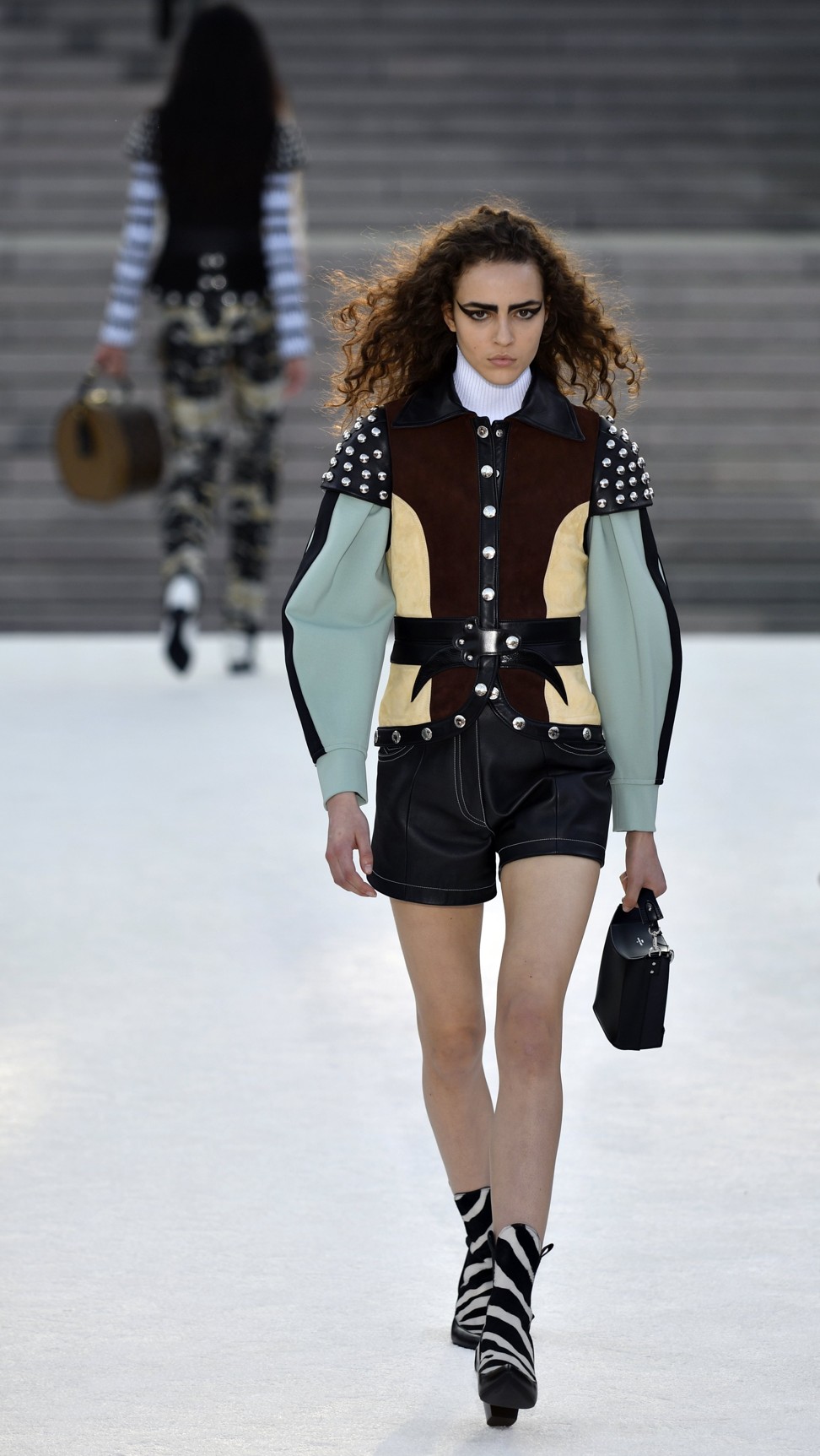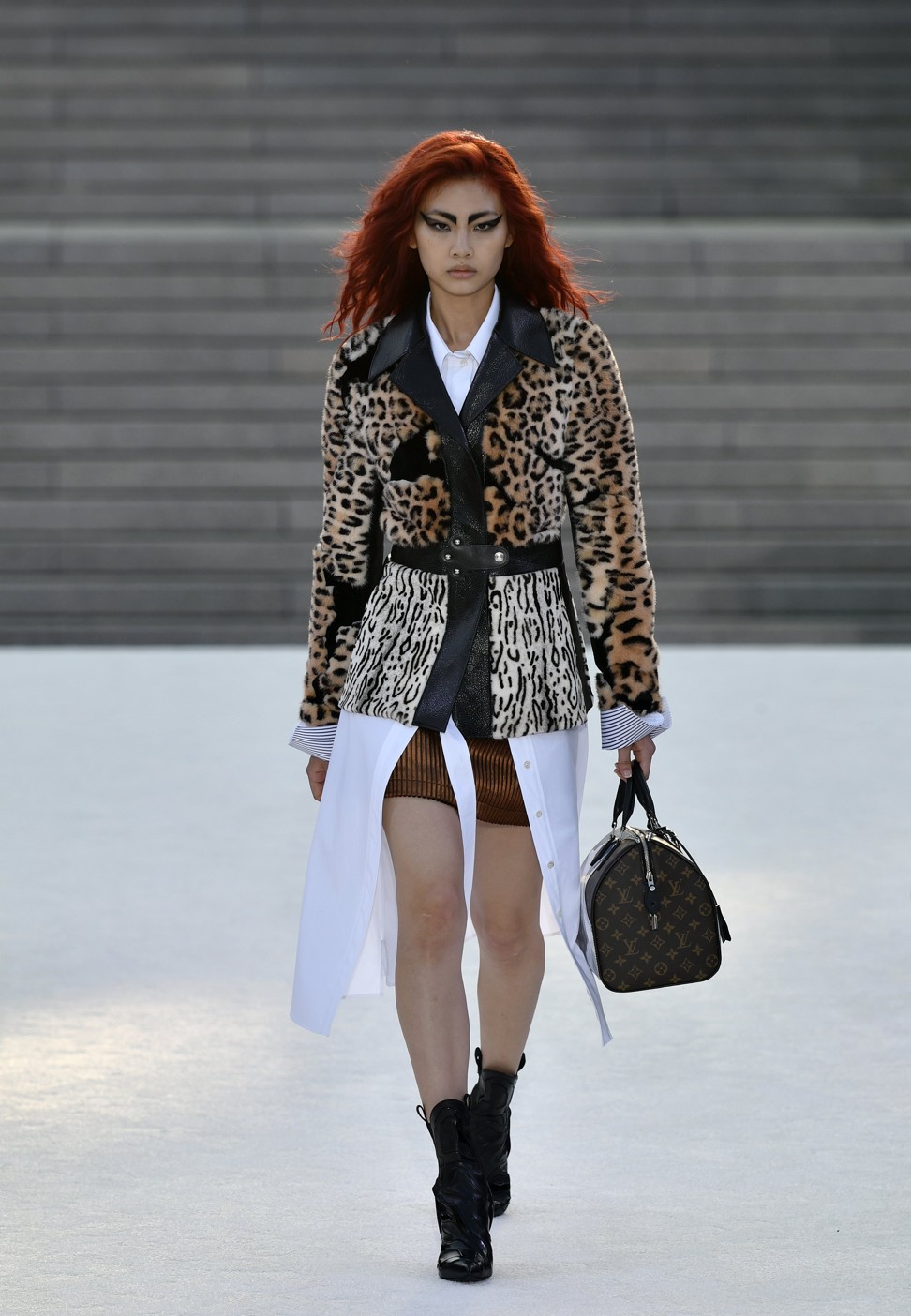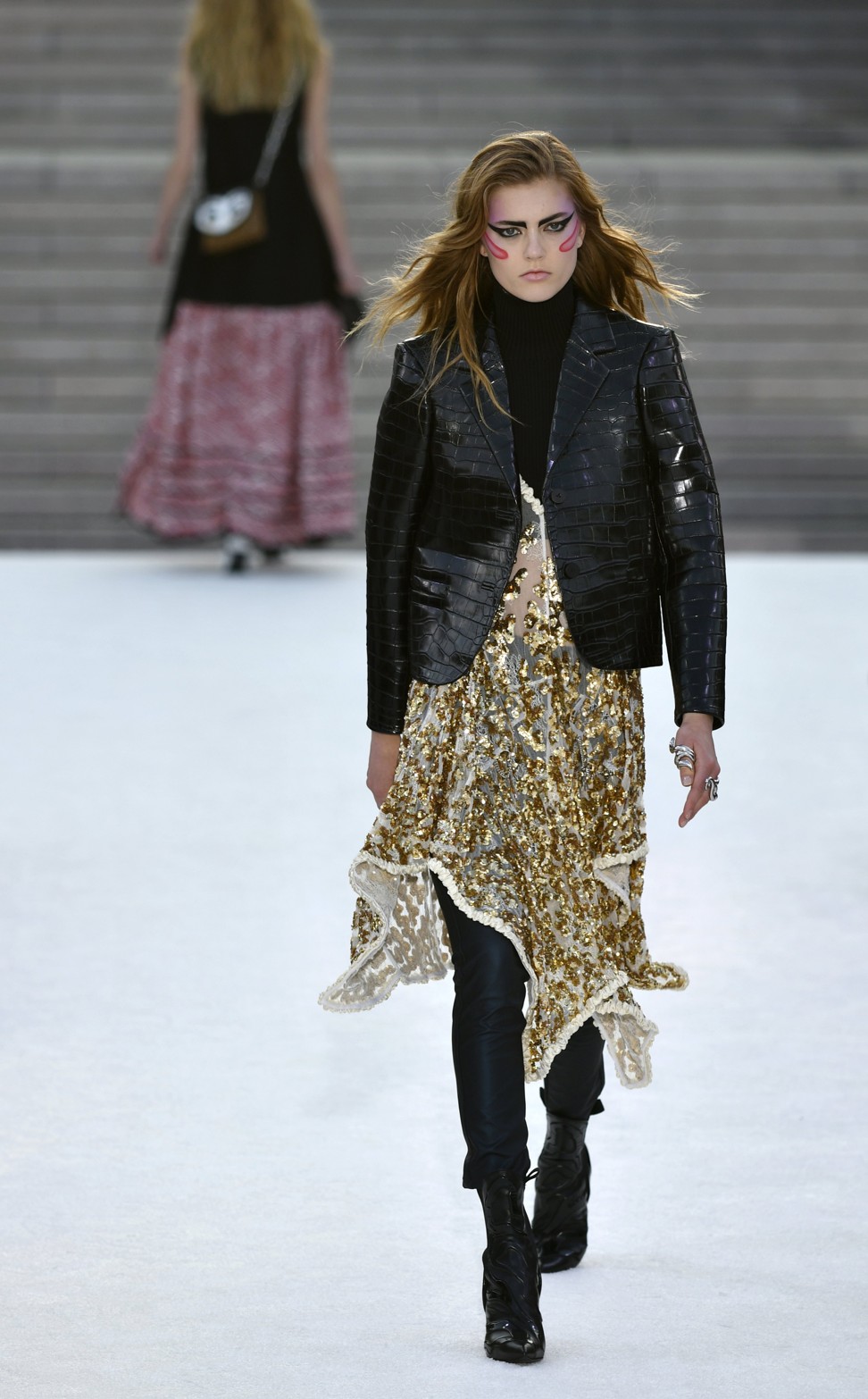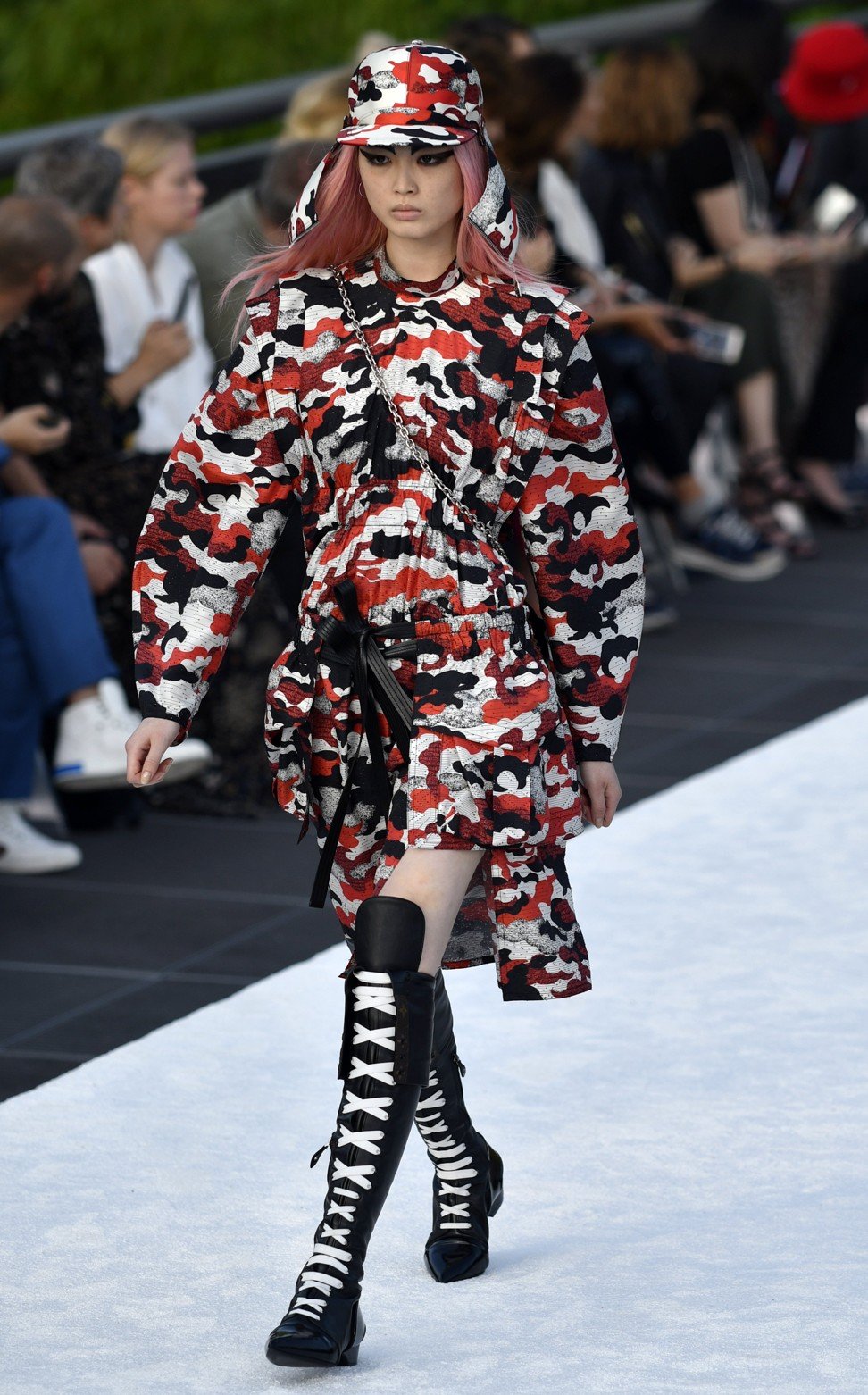 Want more articles like this? Follow STYLE on Facebook