Many renowned fashion brands that have succeeded in the apparel, handbag, and accessories markets have ventured into cosmetics. This strategy, which aims to cash in on luxury brands, has had mixed fortunes throughout the world. In China, it's a hit.
In 2017, the popularity of fashion brands' cosmetics lines skyrocketed as consumer spending on high-end beauty products rose. The demand for designer cosmetics brands can be sensed through "must-have" beauty items that circulated on Chinese social media. From Tom Ford's Eye Color Quad and Chanel's Le Blush Crème De Chanel to Yves Saint Laurent's (YSL) Touche Éclat Face Highlighter Pen and Christian Dior's Addict Lipstick, fashion brands' beauty products are hoovering up Chinese customers' cash.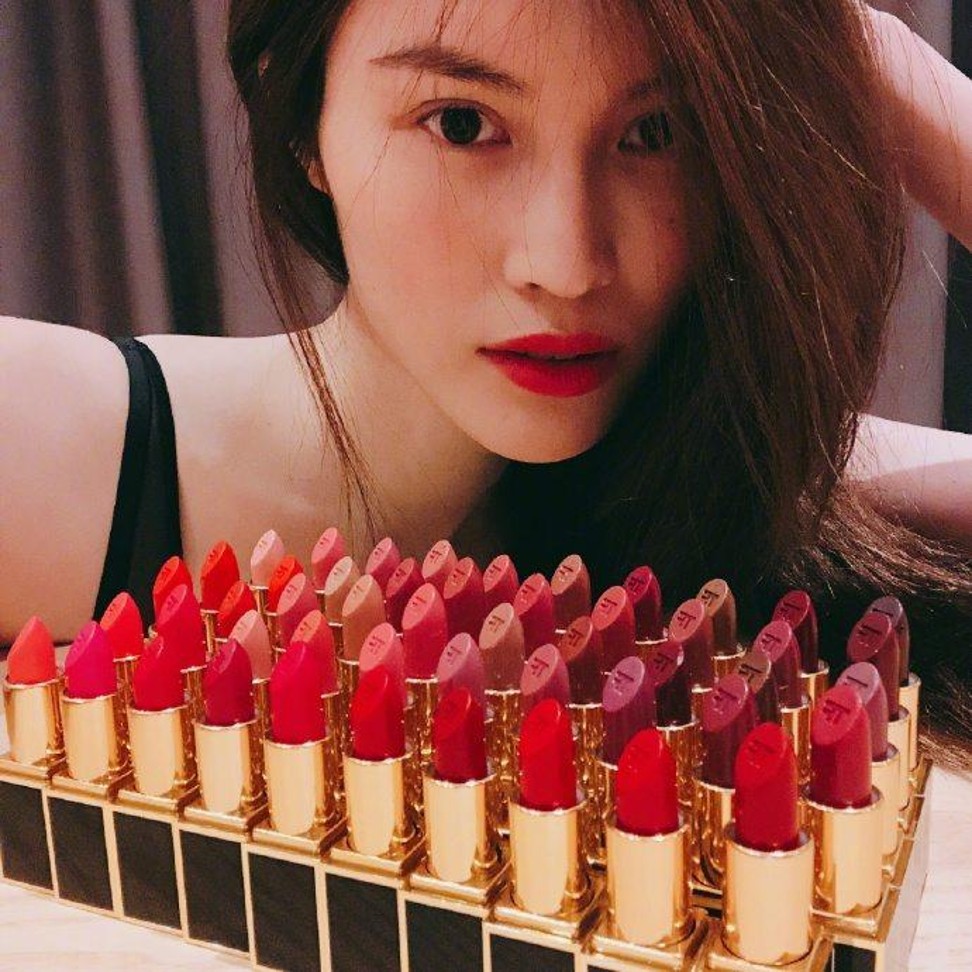 The success of designer beauty brands poses a threat to established make-up labels such as Estée Lauder, Lancôme and Shiseido.
Why are Chinese shoppers so into fashion brands' beauty lines? And how can brands leverage that interest?
Gateway item
"[Luxury brands' beauty products are] a good entry point to the world of luxury," says Louis Houdart, founder of the marketing and branding agency Creative Capital. "While a lot of office ladies [in China] can buy a luxury handbag, it is still out of the reach for the majority of Chinese people."
Without spending hundreds or thousands of dollars, Chinese consumers can enjoy the designers' touch, implying a level of wealth and sophistication they have not yet obtained.
Helen Yuan, a 21-year-old college student in Shanghai, says the first luxury item she ever bought was Dior's Addict Lipstick. "Because I am just a student right now, and I don't want to ask for too much money from my parents, cosmetics are the only luxury items that I can afford," she says.
By buying cosmetics from luxury brands, she says she learned about their histories, stories and offerings in other categories.
"After purchasing my first Dior lipstick, I started to follow the brand on social media. Now I am a big fan of their Lady Dior handbag," she says. "I want to buy one some day when I begin to make money."
Brand experience
The growing sophistication and segmentation of Chinese luxury consumers is another reason fashion brands' beauty lines have become so popular.
"The addition of designer brands gives more choices to the Chinese consumers who are increasingly buying into 'brand experience' and 'brand influence', [rather] than just a good product," said Vinchy Chan, the cosmetics and luxury consultant at Brand Finance.
Chan's observation is in line with Bain & Company's findings on the shopping habits of Chinese consumers. The consultancy noted in October that affluent shoppers, especially the younger generation, look beyond the perceived material return from their investment in high-priced products. The experiences that luxury brands can provide help fulfil people's need for self-expression.
Quality assured
Designer brands' reputation in apparel, handbags or accessories helps promote their beauty products.
"Piggybacking on their reputation allows them to surpass the 'new brand' stigma of uncertainty - their quality is ensured thanks to their well-established reputation in consumers' minds," Chan says.
Helping to showcase their products, fashion designers typically have existing relationships (and budgets) that let them work with the best make-up artists and producers when they move into the beauty sector.
Susie Yan, a 27-year-old Chinese consumer who loves fashion brands' make-up lines, says she once compared similar products of YSL with premium labels Lancôme and Estee Lauder, and concluded that the richness, comfort, and texture that YSL provided was unbeatable.
Luxury limitations
Fashion brands face serious challenges in the Chinese beauty market. Specialised top-tier cosmetics brands La Mer and Clé de Peau Beauté have well-established products, particularly for skincare, that are less susceptible to trends and marketing campaigns.
"Consumers are more value sensitive and looking for more real benefits from products to justify the price premium. Luxury brands may not possess the same brand trust [in certain areas] that brands who are dedicated to beauty have," said Brand Finance's Vinchy Chan.
Domestic cosmetics brands and boutique beauty brands are gaining traction among a generation that cares much less about the brand origin of products they buy.
However, Creative Capital's Louis Houdart points to a shortcoming of fashion brands' beauty lines: their level of digital capability and innovation. According to New York-based digital intelligence firm L2, beauty brands Estée Lauder, L'Oréal, Lancôme and SK-II have invested significantly in digital, including Augmented Reality, to cater to tech-savvy Chinese consumers. Luxury fashion brands, which have been slow to embrace digital marketing and sales, are playing catch-up.