Italian fashion house Gucci has opened its first dining offering, Gucci Osteria da Massimo Bottura – becoming the latest luxury fashion brand to dip its toe into the world of hospitality. However, to assume the new venture is simply about feeding fashionistas or only Gucci's most loyal clientele would be misguided.
Although a well ironed concept – Burberry, Dior, Versace, Ralph Lauren and Prada (to name a few), have all opened or bought eateries, there's something more significant about Gucci Osteria. Why has Kering, the Italian brand's owner, waited so long? The answer likely lies in the historic venue that the 50-seater dining outlet sits in. Conceived by creative director Alessandro Michele, the space is Gucci's latest concept store "Gucci Garden", which has fuelled the brand's longer-term consideration of the luxury market.
In an age where consumers prioritise experience over possession, products and logos alone are no longer enough. Having understood that bricks-and-mortar is still a key piece of the retail puzzle, luxury brands are learning that to drive foot traffic and to retain attention, they need to excite consumers. This is true for fashion as the appetite for traditional luxury fashion goods declines.
The store begins on the ground level with what Michele dubs the world's best gift shop. Echoing the now closed Colette, the store features Gucci collectibles that will make their way onto the booming resale market. There are, equally, attempts to make the brand more accessible through its more affordable items such as objects for the home, whose prices are a far cry from the brand's coveted Marmont shoulder bag.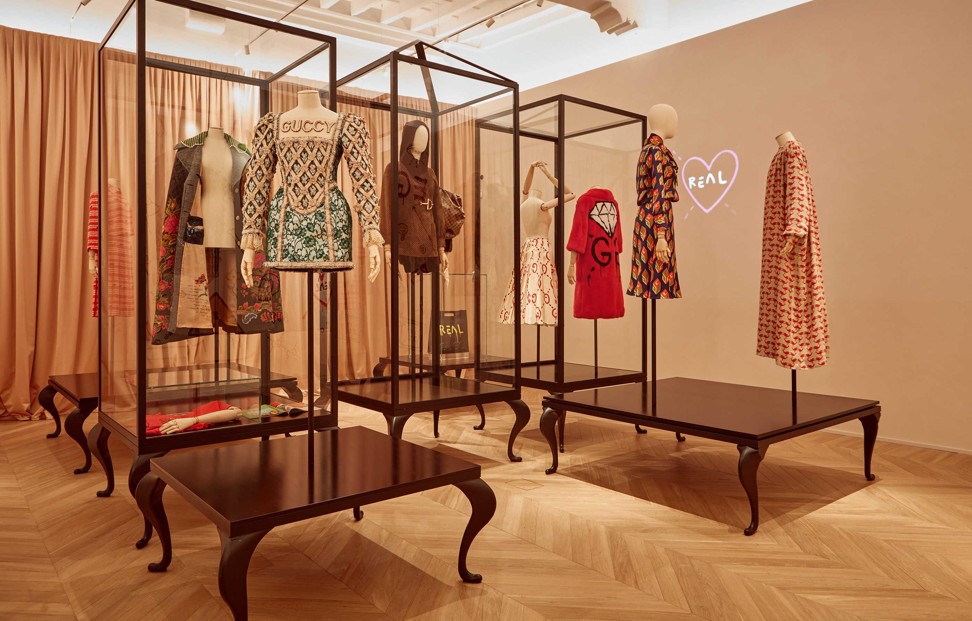 Upstairs, on floors two and three, Gucci removes the borders of traditional marketing and lets visitors "Guccify" themselves across several rooms of the brand's heritage from its historic days of Double G and Tom Ford's iconic sexiness, to its more recent narratives exploring subversiveness in Gucci Ghost and nature in Michele's curiosity of animals and gardens. This privilege comes at a cost – the Gucci-obsessed must pay eight euros (HK$77) to access the upper floors.
Gucci opens Osteria in Florence, where haute couture meets haute cuisine
Raising exclusivity, the luxury retailer has taken cues from streetwear brands such as Supreme in the hopes of garnering similar hype they create on drop days that is likely to end in queues.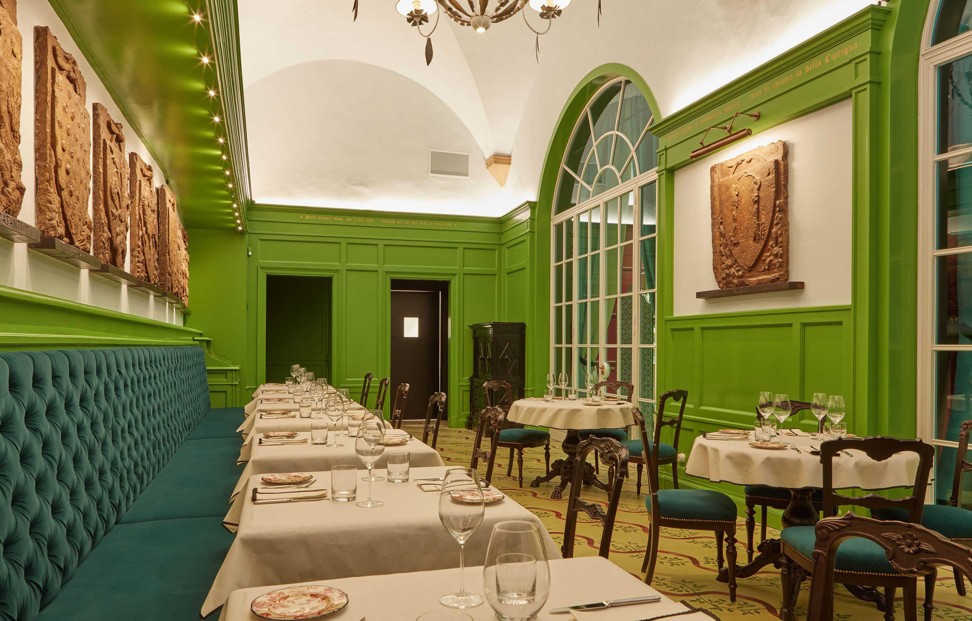 Back on the ground level, the restaurant collaboration with three-Michelin-starred chef, Massimo Bottura, nods to an ambition to create yet another experience, one in dining that is on par with its fashion offering retaining the brand's luxury integrity, while broadening its appeal.
As the rules of luxury change, it is vital that high-end brands become more experience- and consumer-centric. The fact that Gucci has created a restaurant offering, while blurring the lines between food, lifestyle, fashion, history and art is what makes its new concept store so significant. Gucci isn't just looking to feed consumers, it's future-proofing its appeal as a lifestyle brand through experience and in doing so, it has just defined the new normal in luxury retail.