The 10 most influential fashion stylists in China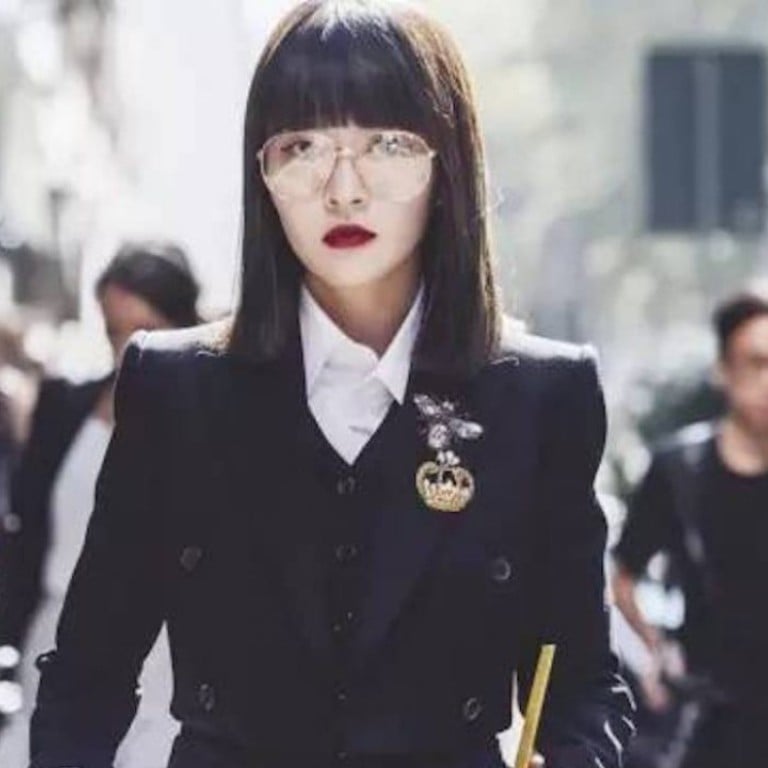 This article was written by Ruonan Zheng and originally published in  Jing Daily
Behind every successful celebrity, there is a powerful stylist. This statement is especially true in China.
"There are many more professional in-store and amateur personal stylists in China," says Susan Jenkyn-Jones, senior academic director of design, professor of fashion from Condé Nast China. "The trust in expertise and the cult of opinion leaders and influencers is strong, and they have serious power in making a success of trends. Brands are certainly courting these players for their charisma in upselling goods and flash sales." 
Many of these stylists built their fame working closely with celebrities, or in the TV and movie industries. Most have worked at leading fashion magazines under Condé Nast China, such as GQ, Vogue and Vogue Me, or rivals Trends Group, which owns Harper's Bazaar China, Cosmo China, and Bazaar Men. 
Now, many stylists have become key opinion leaders (KOLs) in their own right. Based on their talent, reputation and social media followings, we count down the top 10 most influential stylists.
10. Tony Li
Li is known as the father of colour cosmetics in China. He was one of the few dedicated make-up artists in the 1980s, working closely with A-list celebrity actresses Gong Li, Joan Chen and Li Bingbing. He is also credited with single-handedly creating world-renowned supermodel Lv Yan. Li founded his own styling studio in Beijing in 1999 and built it into a fashion world empire.
9. Wu Ling 
After graduating from Central Saint Martins College of Art and Design in London in 2003, Wu Ling returned to her hometown Shanghai to begin her career as fashion editor at Elle. Two years later, she followed the now editor-in-chief of Vogue, Angelica Cheung, to help launch the magazine, and transitioned from a fashion editor into assistant fashion director. "Her style is quite classic and retro with great use of colour", Jones says. She now reports on fashion and film for Vogue.
8. Mix Wei
Wei creates entire characters with his styling skills. As the style director for the second season of Ode to Joy (dubbed China's Sex and the City), he brought the five female characters to life. He also built dynamic looks for candidates who attended the reality show The Voice of China. Wei has been the personal stylist for many female superstars, including actresses Gong Li, Zhang Ziyi, Angelababy and Tang Wei.
7. Li Hui
Li is a veteran in the fashion magazine world. She was the creative director at Harper's Bazaar China, Bazaar Man and Jewelry Bazaar in China. The former editor-in-chief of Vogue Paris, Carine Roitfeld, once invited her to collaborate. She also started the Weibo account Our Street Style, featuring celebrity street looks, and worked as the creative fashion director for romantic comedy One Night Surprise.
6. Fil Xiaobai
Born after 1990, Fil is a fresh addition to the China fashion scene. She entered the industry by chance, being sent to report on the Paris Fashion Show for a Chinese travel channel in 2012, and became the newest China 'it' girl when her look was captured by street photographer Bill Cunningham. She then began a career as a freelance stylist, promoting herself by sharing her looks on Weibo. She is now working with Kris Wu, Burberry's brand ambassador, and Song Qian, brand ambassador for Loewe. Fil herself is a top fashion KOL with more than two million Weibo followers.
5. Han Huohuo
You can often spot Han in the front row at major fashion shows. He started out in the editorial room of fashion magazines, and has worked at Cosmopolitan China and Marie Claire China. Karl Lagerfeld referred him as a China fashion icon in the Chanel exhibition "The Little Black Jacket". Han works closely with actress Gao Yuanyuan, Jiang Shuying and Wang Luodan. the modern designs of his clothing brand Do Not Tag are popular among younger consumers in China. 
4. Fan Xiaomu
Fan was the style director at Harper's Bazaar China, famously creating an iconic China look for a Rihanna cover shot. Her own agency, Moodsight, focuses on giving Chinese local brands trendy and creative images. She works with popular Chinese brands Peacebird, Ellassay and Mo&Co.
3. Xander Zhou
Zhou studied fashion at the Royal Academy of Arts in Holland and founded his own menswear collection, Xander Zhou, in Beijing in 2007. He was the first Chinese designer to showcase a collection at Men's London Fashion Week. As a trendsetter in China's menswear fashion scene, he is the menswear director of T Magazine China. His red carpet celebrity list includes actress Zhao Wei, singer Chris Lee, and actress-director Xu Jinglei.
2. Leaf Greener
Former senior fashion editor at Elle China, Leaf Greener is an editor turned influencer, running her own WeChat account as LEAF.
She has worked with Karl Lagerfeld and David Burton, and styled many celebrities for front covers and special occasions. She has been asked to judge the LVMH prize, and consults for Lane Crawford on promotional advertising.
"Leaf has a charming personal style and poise, and has a large social media following of her own – but does not do blogging or direct sales for brands," Jenkyn-Jones comments.
1. Lucia Liu
As a trendsetter, Liu transformed the looks of numerous female rising stars. She runs a styling company called The Ballroom and works mostly on movies and advertisements. Her regular clients include Burberry's brand ambassador Zhou Dongyu, Dior's brand ambassador Zhao Liying, and singer Dou Jingtong, the new face of SK-II.
Liu graduated with a fashion design degree from the Birmingham Institute of Art and Design in England, and shortly afterwards, her name began to appear in prestigious magazine titles i-D and Dazed & Confused. The highlight of her early career was a cover shoot for Glass featuring actress Maggie Cheung from Wong Kar-wai's masterpiece In the Mood for Love. When she returned to Beijing, her career took off, first as the style director for Harper's Bazaar China, and now as executive deputy editor-in-chief and fashion director of China's T Magazine.
Want more stories like this? Sign up  here.  Follow STYLE on  Facebook,  Instagram and  Twitter

Many stylists have become key opinion leaders in their own right