Chinese consumers divided over Balenciaga's 'Made in China' revelation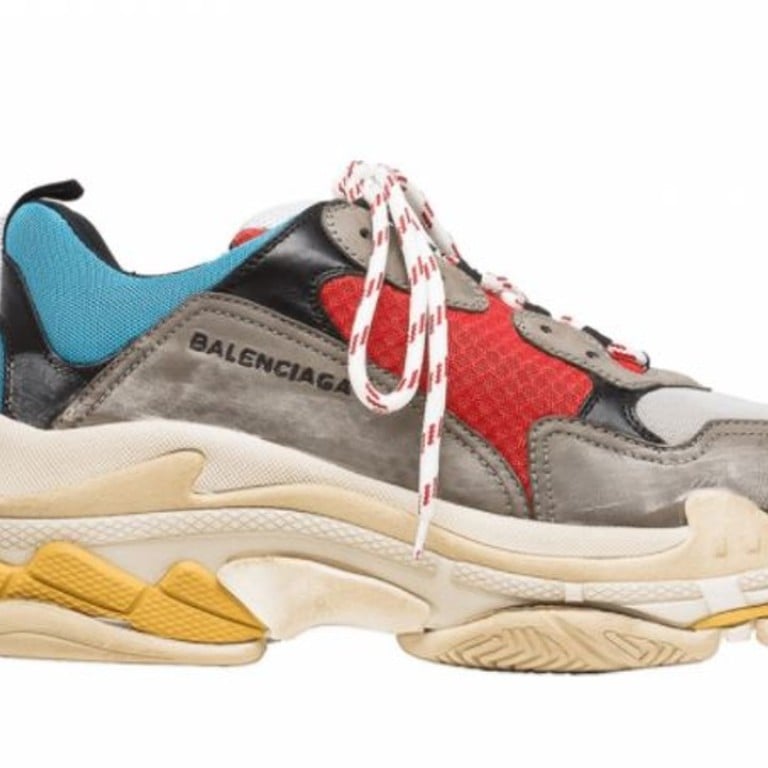 This article was written by Yiling Pan and originally published in  Jing Daily
For luxury brands, many of whom pride themselves on their European heritage, or as American success stories, having items made in China is often controversial. Moving part of their production to China can significantly lower costs – including transportation costs, now China is the leading market for many luxury brands – but companies often prefer to keep such moves quiet due to the perception that items made in the People's Republic are of lower quality. 
This dilemma has taken on a new twist as Chinese consumers become more proud of their country, something that came to light after news broke recently about Parisian luxury label Balenciaga. 
 According to fashion trend site Highsnobiety, Balenciaga admitted to one of its buyers via email that production of its signature Triple S sneaker has been outsourced to factories in China. Despite the move, the shoes will continue to be sold at US$850 per pair. 
Designer Demna Gvasalia, Balenciaga's creative director, launched the Triple S sneaker during the 2017 Autumn/Winter Paris Fashion Week. The elaborate sneaker immediately became one of the most coveted shoes among global fashion lovers. In China, Triple S sneakers are a must-have product for millennials, who nicknamed them "Daddy Shoes" because they resemble the shoes their parents wore in the 1980s and 1990s. 
The Made in China revelation came as a shock to Balenciaga's Chinese fans, sparking heated online debate. A great number of customers reacted negatively to the news. Firstly, they were disappointed the change wasn't disclosed to shoppers.
A WeChat user named Lee commented: "It would make me feel much better if the brand came out with the truth before being questioned by a foreign buyer. Now I suspect even things labelled 'Made in Italy' are actually produced in China!" 
A number of high-profile Chinese fashion media such as Ladymax and Sohu Fashion claimed that Balenciaga moved the production to factories in Putian, in Fujian Province. Putian is notorious for producing fake sneakers that are then sold all over China, and around the world. Consumers who know where to find them can easily purchase shoes for 10 per cent of the original price. 
Some Chinese commenters believe the Triple S sneaker is now overpriced in China, as production costs have fallen since labour and shipping costs were reduced. 
Weibo user Lila Jiang put it this way: "China has long been a big manufacturing country, known for the efficiency of its assembly lines. But what matters the most with luxury brands is quality and attention to detail. How can poorly-trained Chinese manufacturing workers compare to detail-oriented Italian craftsmanship?"
In reality, manufacturing costs account for a fraction of a luxury item's pricing. Factors such as design, technology, marketing and distribution play a much more significant role in this process. The notion of European craftsmanship is itself a marketing concept on which much is spent.
On the other hand, WeChat user Ilian pointed out that China has acquired extensive experience manufacturing high-end luxury goods. Luxury brands Ralph Lauren, Coach, Longchamp, Kate Spade, Burberry and Prada have made it clear for years that some of their lines are manufactured in China. 
Balenciaga themselves replied to complaints about the move by commending China's capabilities. A key reason for outsourcing to China was because Chinese factories "have the savoir faire and capacity to produce a lighter shoe", it said. 
A number of online users expressed confidence in the Made in China label on luxury goods. As WeChat user DirulA0 said: "The news will not affect my decisions to buy Balenciaga. China-made luxury goods will become more and more common in the future."
Want more stories like this? Sign up  here. Follow STYLE on  Facebook,  Instagram and  Twitter

Chinese consumers express pride and disgust when they learn the Parisian label's US$850 Triple S sneaker was actually made in Fujian