Seoul Fashion Week has quickly escalated into a global phenomenon with South Korea's buzzing pop culture influence, the ultrahyped streetstyle pictures outside the Zaha-Hadid-designed Dongdaemun Design Plaza, and the generous government funding as fashion becomes a business sector the country wants to build up.
Hands down, the South Koreans are the absolute experts in building hype through celebrities and media channels with its powerful reach across Asia-Pacific to the rest of the world, but few Korean brands have truly come out of the game as an international player, or impressed us as much as their Japanese or Chinese counterparts.
Eight fashionable moments Yoo Seung-ho won our hearts in I Am Not a Robot
I went to Seoul last week, saw some shows, travelled between both sides of the Han River and talked to creative people in different areas of the city. Looking through the fashion-obsessed street style and the celebrity-obsessed crowds cheering outside the shows, I wanted to find out what is the real state of Korean fashion and creativity at the moment.
Signs of transitions
From the much-talked-about newcomer brands such as Blindness, NOHANT, to the commercially successful compatriots such as Pushbutton, Low Classic and YCH, the brands in Korea are diverse and certainly full of energy. Traditionally, Korean fashion is not shy about copying. From my previous experience at the shows, it's not difficult to spot the clear references and imitation of European brands like Gucci, Balenciaga and Vetements that showed just a month or two in Paris, Milan, London and New York. But a slow transition is surely taking place, and a movement of Korean brands looking back at their own identities is starting to shape up.
Blindness, which was nominated for the LVMH Prize for Young Designers in 2017, put on an exciting show for the local and international guests. The powerful beats that almost abruptly struck the opening, the pearl face mask-covered eccentric male models striding down in full on down-jackets-turned-drape-dresses, the mixing of bedcover floral cotton with military trench and nylon fabrics – it was a clash of identities that is genderless, bold, with masculine materials and shapes embellished with feminine details.
Caruso, a menswear brand designed by Chang Kwang-hyo also explored Korean traditional costumes and attempted to redefine the country's masculinity through the collection filled with military boots, layered tailoring shapes with rich colours, and mixing details of combat uniform details into modern tailoring. As the entire country's men have to go through military training, this experience leaves a deep impression on their identity and plays a vital role in the masculinity culture that has long been criticised for being closed off and patriarchal. The one look of a long-haired male model wearing a see-through rose petal embroidered shirt paired with military green trousers and laced up boots set the tone of the movement and the new transient male identity Chang is exploring.
Three best winter festivals in South Korea for a family getaway
Off-the-official-agenda highlights
The rise of new brands has also taken young Korean designers to show their collections outside the official agenda. Notable highlights include the latest LVMH nominated designer – The Sirius. The brand, founded by the 24-year-old Younchan Chung, showcased his latest collection off-site with a beautifully well-curated mood of poetic romance. With handwritten Gandhi poems embroidered subtly to the garment sleeves and canvas-cotton blend workers jackets abstractly spill painted with soft pastel colours inspired by Jackson Pollock, the young talent creates a coherent mood of soft and fluid beauty that will definitely be the next big thing coming out of Korea.
Kijun, a new brand around town that has quickly become a local fashion insiders' favourite, also generated buzz last week with a presentation in Seoul. Even if it's only the brand's first collection, designer Hyunwoo Kim Hyun-woo, who graduated from Samsung Art & Design Institute, has shown off his talent with a comprehensive collection inspired by Indiana Jones' unreleased scenario "Fate of Atlantis". Kim blended the surfer and diver culture with a muse-like personage into the collection. The thoughtful playing with deconstructed garments, printed vintage photographs on nylon jackets, the beautifully knitted graphic on a half apron-skirt and the playful embellishment of jewels and gemstones onto an oversized blazer with cape cuts in the back are all stunningly interesting pieces that have made the brand stand out from its peers.
Seoul Fashion Week ready to turn buzz into business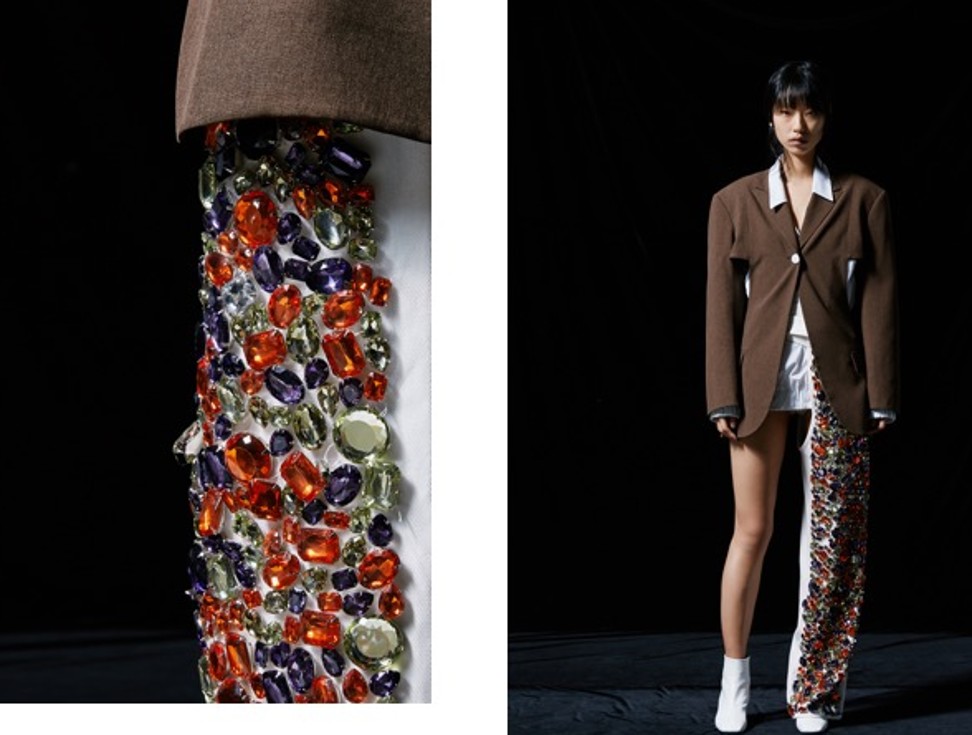 Improving racial diversity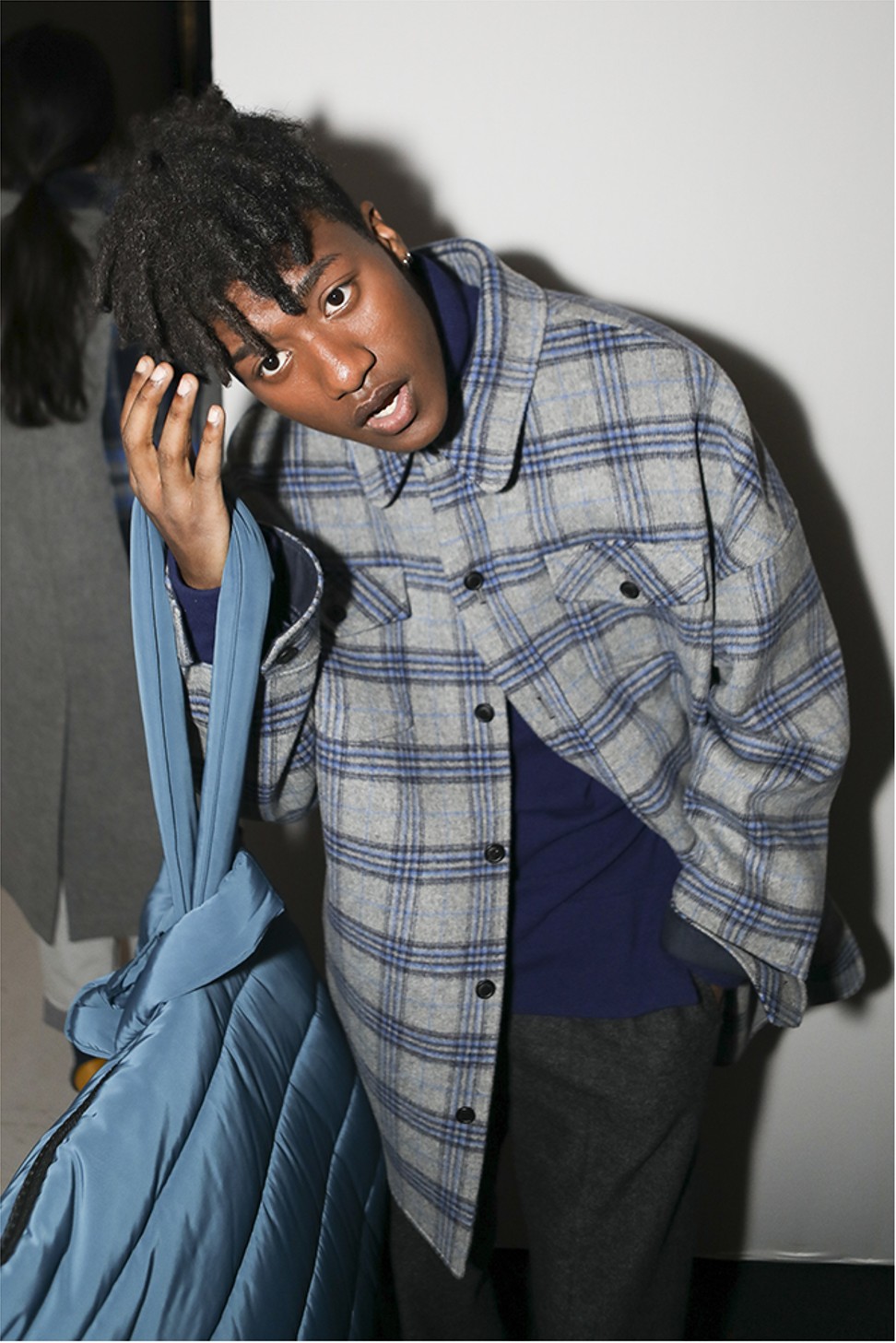 Models were also becoming diverse at Seoul Fashion Week. Black models, which traditionally were not considered beautiful in a white-skin-obsessed nation such as Korea, were included in almost every single show during Seoul Fashion Week, with many of them opening or closing the shows. With the 16-year-old Korean-Nigerian model Han Hyun-min breaking the boundaries and setting the new trend, designers have started to explore different spectra of the country's perspective on what's beautiful, and influencing the population that has been fiercely nationalist and homogenous in terms of racial diversity. Some even say that the recent blockbuster movie Black Panther, which was a major hit in South Korea, also played a role in the use of more black models.
Why Seoul is now Asia's hottest fashion city
Previously the use of white models and white-skin, plastic surgery-ed Korean models were predominant in Seoul Fashion Week. But with the rise of cult rock band Hyukoh that has brought a breath of fresh air from the underground, the skin-head, tattooed and shaved eyebrow guys, the buzz-cut cool girls and the androgynous models have taken a bigger stage.
The "Made in Korea" struggle
One thing that is not difficult to find out is that the overall quality and finishing of garments are not up to a global luxury standard. Many times the fabrics feel cheap, the hems fall out and the overall quality just doesn't give you a high-end feel, but still wandering between something you find a Dongdaemun's wholesale market and an ÅLAND store – the Korea multibrand store that stocks local designers, which could be compared to a downgraded mass-marketed Dover Street Market.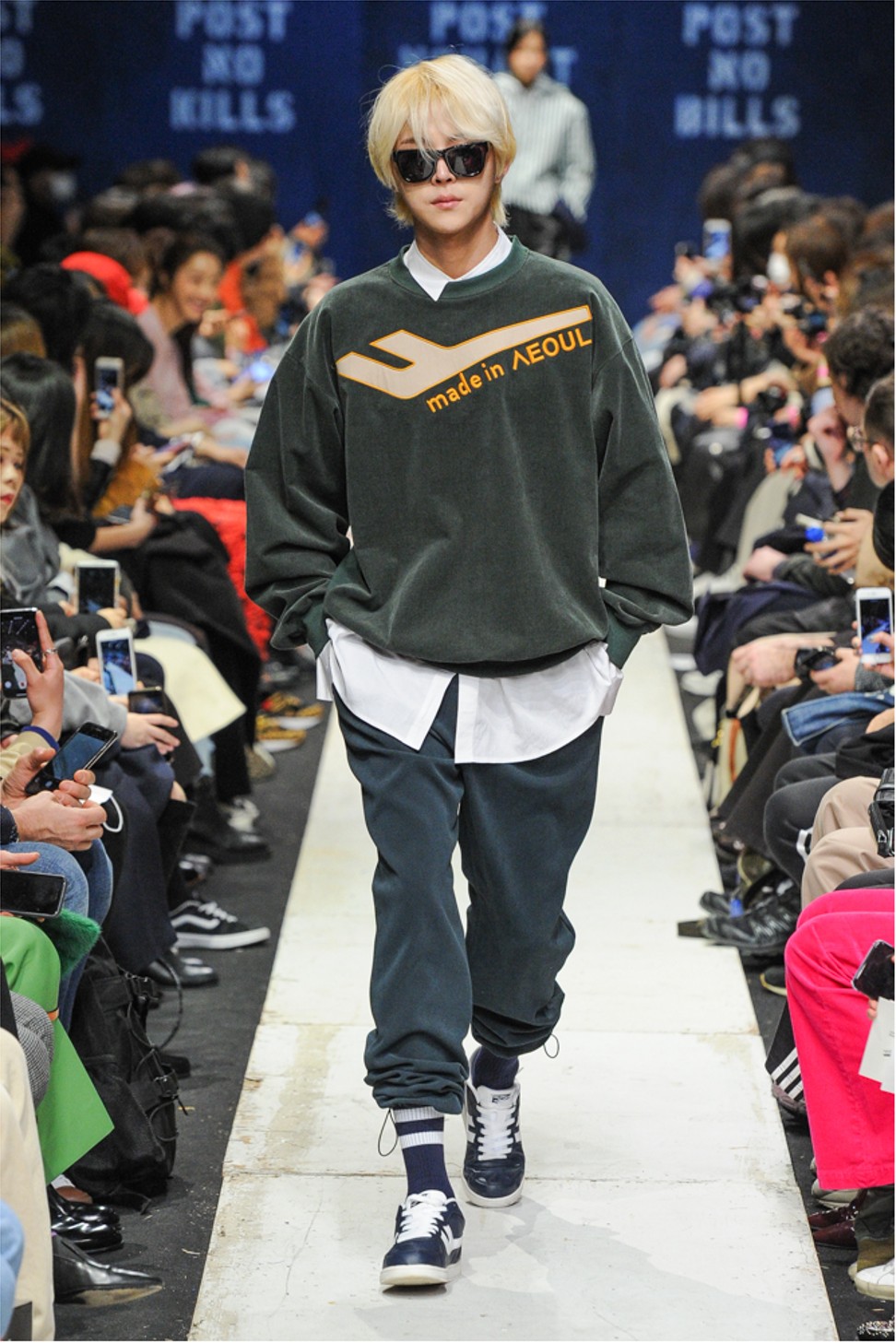 Indeed, Korean fashion's biggest customer is its neighbour China, with the country's huge desire for anything that is "K", the market is looking for quicker turnaround products with mass demand and less requirement for quality. This is definitely a big factor that hinders many Korean brands from being picked up by international retailers from Lane Crawford to Net-a-Porter which have a bigger appetite for finer standards.
Another important struggle is the lagging behind of Korea's manufacturing industry. In China, where luxury brands from around the world during the past decades have been producing their products in with strict quality checks, many factories have evolved through years of training and improvements to compete globally and are able to produce higher-end garments and accessories. Japan also has manufacturing expertise but always drives the cost much higher as well. Korean clothing factories, however, have aged during this time, making it more difficult for designers to pursue a better quality.
Big Bang's Taeyang to marry girlfriend Min Hyo-rin
Enforcing brand identity
After all, South Korea is definitely in an interesting position between Shanghai and Tokyo. The country's domestic crave for the next new thing will sustain its fashion industry for the moment. But to evolve further and prepare for one day when the "K-pop" bubble might just burst, South Korean brands need to build stronger brand identities and export their creativity in an elevated elegance. The government is extremely supportive of the fashion industry with money pumped in to cover travel costs for the very best of international media, from Vogue US, Vogue UK, BOF and AnOther Man, alongside some of the buyers from the best international retailers such as Net-a-Porter, Matchesfashion, Lane Crawford, Antonioli, Selfridges, Printemps and more season after season.
K-pop star G-Dragon to open cafe and bowling alley on Jeju island
However, an overall resonating feedback from the international crew is that they have yet been able to truly embrace and buythe South Korean brands presented. But we are seeing an upcoming trend of the new brands such as Pushbutton and ADER Error already achieving commercial success globally.
Nonetheless, Seoul will withstand its position with the buzz and hype around all the crazily well curated streetstyle and the never-ending pop culture export. The new generation has started to understand and analyse what they have been doing right and wrong to come in with a new perspective. They have studied and witnessed the global competition and attempted to branch out even further, and voice their own opinions in a movement that is happening in the rest of the world. It will be interesting to see how the South Korean creative community uses the information it receives and digests it and eventually present it to the rest of the world. These are exciting times and Seoul will be one to watch for the seasons to come.
Want more stories like this? Sign up here. Follow STYLE on Facebook, Instagram and Twitter