This article was written by Tamsin Smith and originally published in Jing Daily

As China's fashionistas seek unique urban clothing, Alibaba announced this week that Taobao will increase its support for emerging brands and local Chinese designers. With millennials no longer swept away by traditional luxury alone, China's young and talented designers are riding the wave of a growing appetite for alternative, fresh brands. Alibaba Group is the owner of the South China Morning Post.
Here are seven local designers making their mark on the budding fashion scene.
1. Particle Fever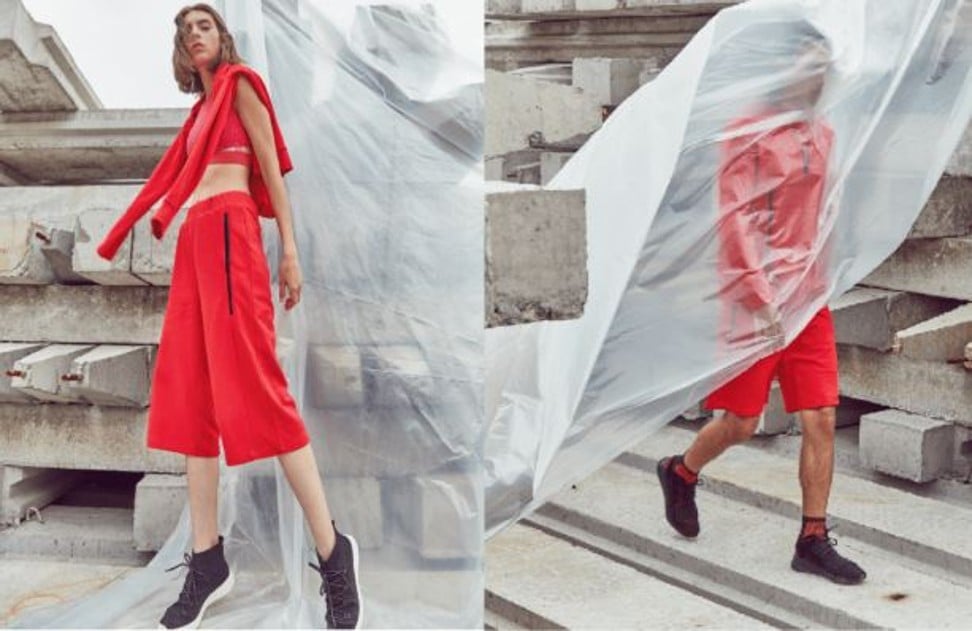 Founded by Zoe Liu, Lin Hai and Renata Wang, Particle Fever places itself at the intersection of technology, art and fashion. Offering high-end sportswear, Particle Fever is enjoying the success of China's growing athleisure trend. Stocked at Lane Crawford and the label's flagship Shanghai boutique, this week the brand will open the doors to its first Beijing store.
Guo Pei's golden touch gives life to her couture
The brand's garments blend wearable, breathable fabrics with bright colours and sharp minimal designs. Creative director and co-founder Hai said: "Fashion is never only about craft or technology, it's about the whole image – only the whole image can build a lifestyle. I have seen a lot of products in wearable technology and intelligent garments that just can't catch the luxury shopper's attention. The way we use technology is more invisible, we use it to create better materials and draft better designs – you can feel it when you wear it."
2. ANGEL CHEN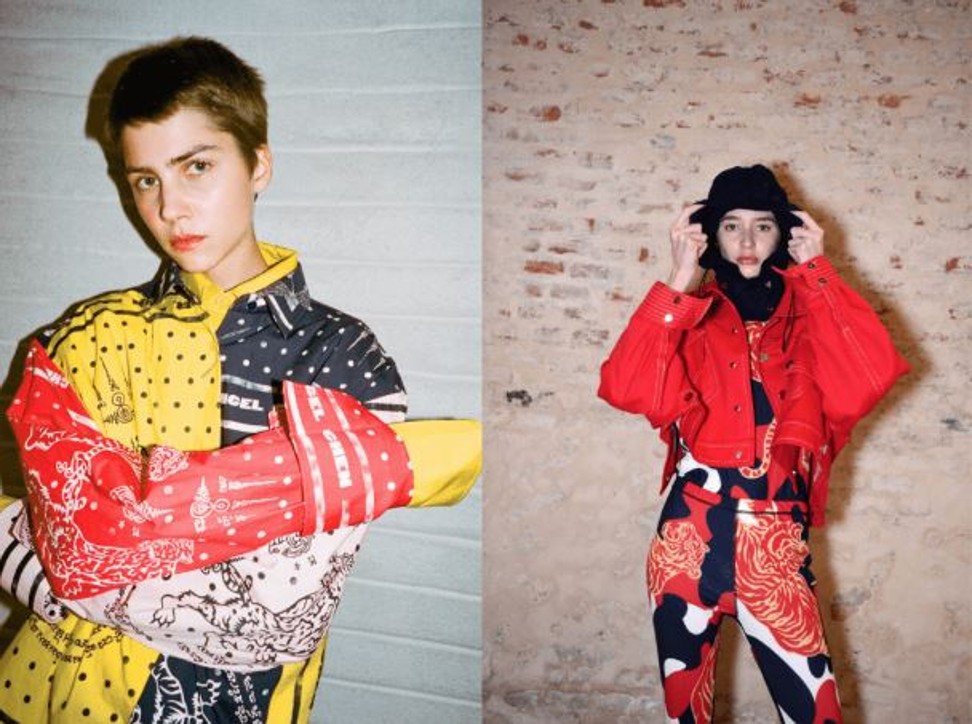 Designer Angel Chen has been credited by many for igniting a global fire of bold, Chinese talent. Bringing a burst of colour to her designs, the Shenzhen-born 26-year-old made the Forbes China "30 Under 30" shortlist in 2016, and has since gained a dedicated international fan base. With designs fusing East and West, the ANGEL CHEN label is stocked worldwide at 30 retailers, including Lane Crawford and Urban Outfitters.
Most recently Chen showed at Shanghai Fashion Week, where she invited dancers from the popular show Street Dance of China to perform at the event. Her designs – often wide cut, baggy garments in washed out denim, bright leathers and bold opposing colours – lend themselves to a new generation of Chinese consumers, who value the country's emerging urban culture over a traditional desire to conform.
3. SAMUEL GUI YANG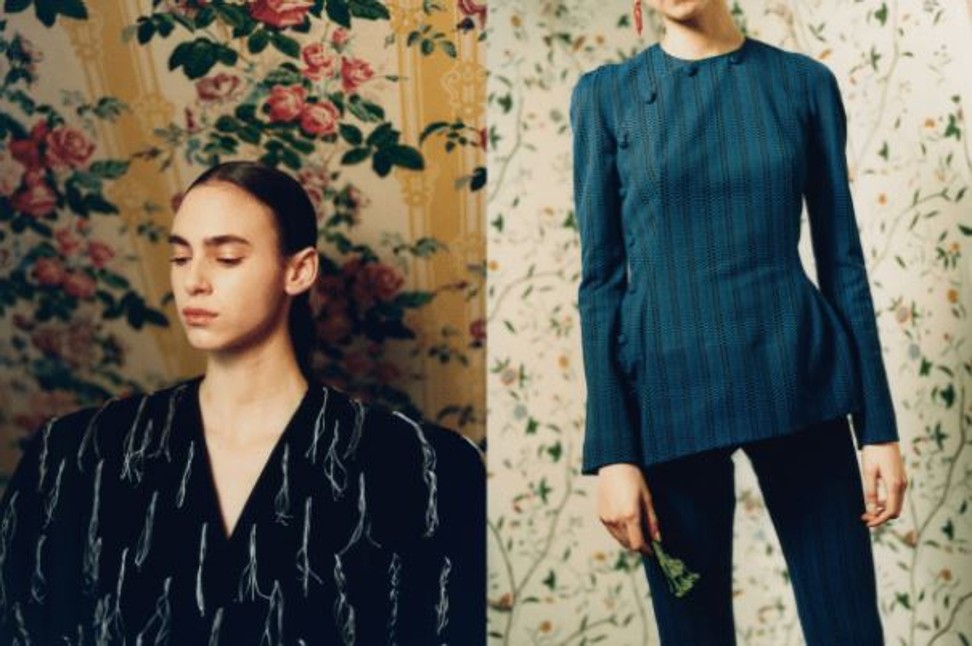 Born in Shenzhen in 1988, Yang moved to the UK in 2006, where he later graduated from Central Saint Martins. He has since presented collections in London, Milan, L. A. and Shanghai. Yang's designs demonstrate a pride in his heritage, using elements of Chinese heritage and tradition, and merging these with modern patterns and tailoring.
As Guo Pei goes global, Chinese haute couture takes the spotlight
Yang is based in his London design studio. His most recent designs were inspired by the shapes of traditional Mao suit jackets and Chinese qipao dresses, modernised by the use of Western fabrics like Scottish tweed and silk crepe de chine.
4. XIMONLEE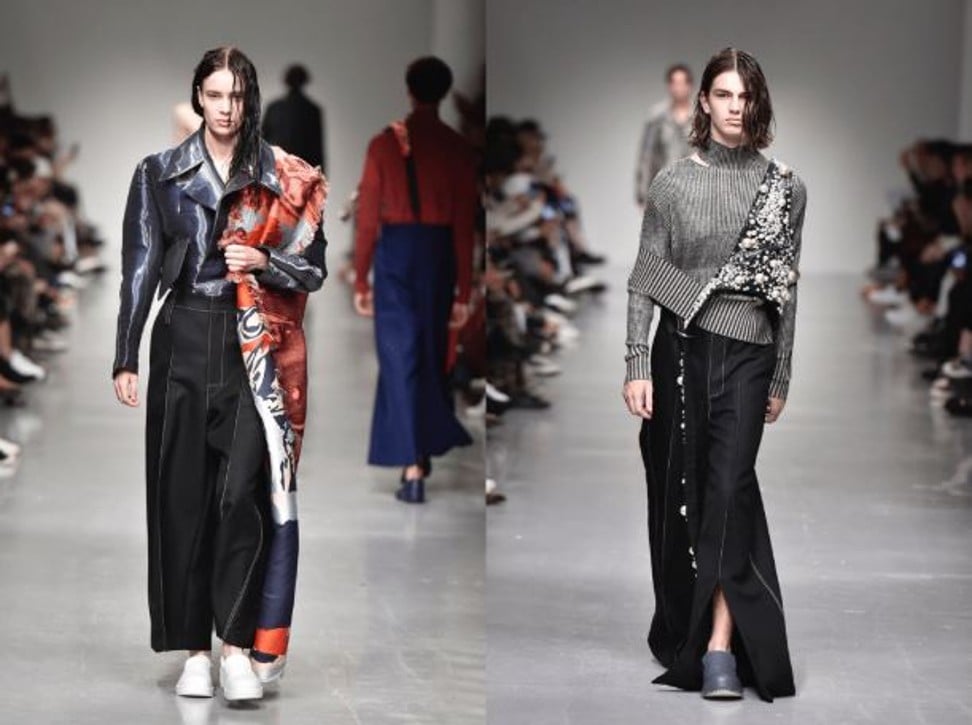 In 2015, Kanye West told Ximon Lee he was "killing it, bro", and the Chinese-born designer was instantly catapulted into the global fashion spotlight, acquiring a group of fashion-forward fans. Since then, he has been based out of Berlin, having been trained in New York, and raised across China. In Lee's words, his eponymous label "refuses to be defined by location or gender norms". His avant-garde style merges slick, angular tailoring with a variety of muted leathers and dark denim designs.
Continuing to make his mark on the international fashion scene, Lee's collections have shown at fashion weeks in New York, Paris, and London. In 2016, at the age of 25, he was featured on Forbes "30 Under 30: Art and Style" list.
5. SHUSHU/TONG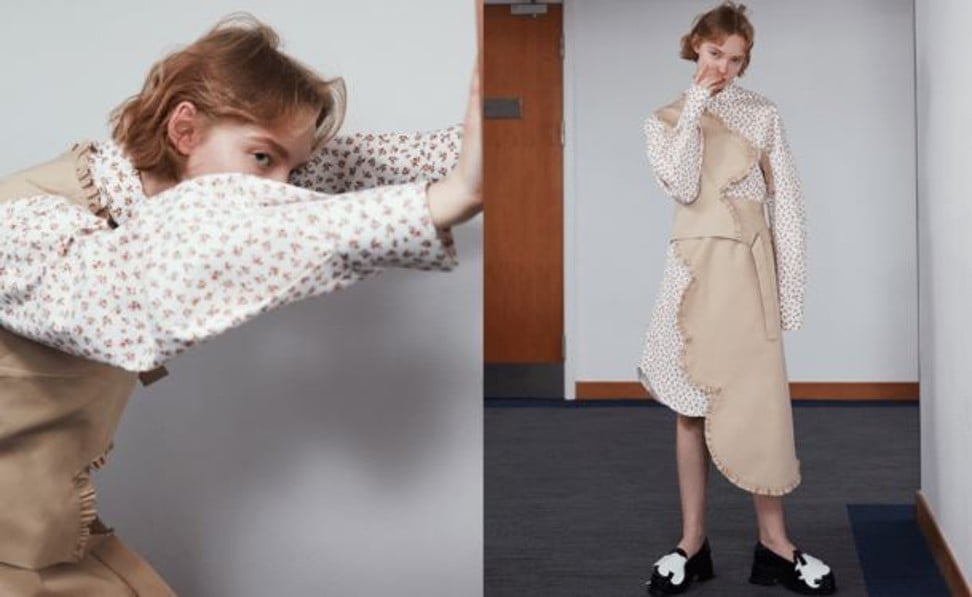 "Our clothes are sweet, but with a twist," explained SHUSHU/TONG co-founder Liushu Lei, in an interview with Vogue earlier this year. Known among China's fashion scene as "Shanghai's sweethearts", Lei and her partner Yutong Jiang launched the brand in 2015, after graduating from London College of Fashion. SHUSHU/TONG is stocked at Lane Crawford and on Farfetch.com.
Top Chinese fashion blogger launches luxury boutique on WeChat
The Generation Z designers have earned a name for themselves creating feminine, classic designs with a modern touch. Championing modern, daring women, the SHUSU/TONG brand promotes a bold but girlie aesthetic. Delicate hemlines and puff sleeves blend elegantly against dark stitching and accessories. This approach to female clothing has proved popular against the backdrop of China's emerging feminist movement, as young generations seek fresh, rebellious designs.
6. FAKE NATOO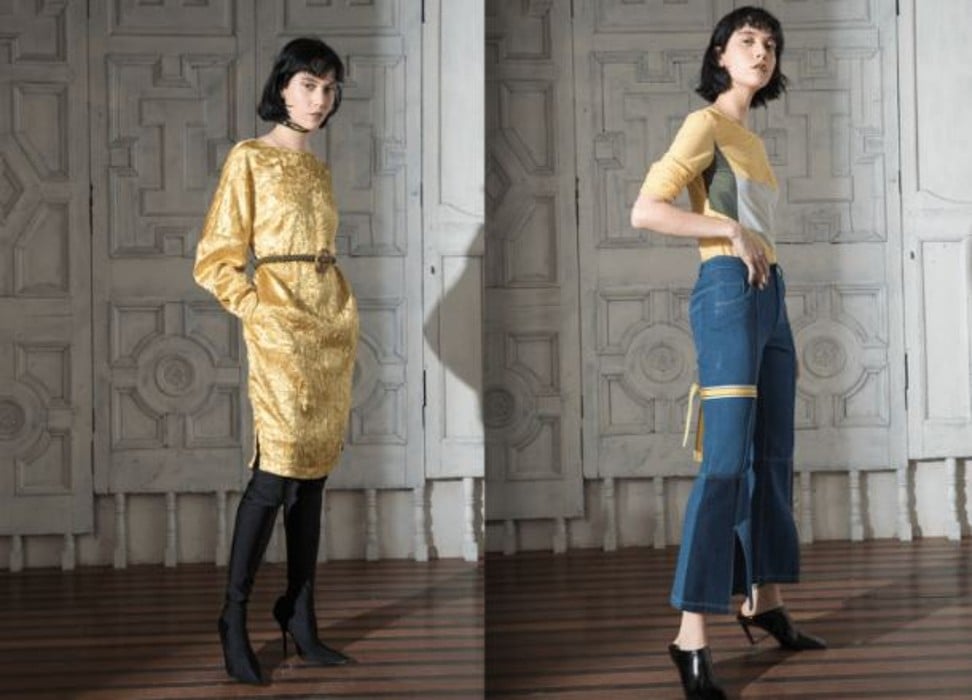 Founded in 2008, FAKE NATOO is the second label by Generation X designer Zhang Na. Zhang's designs target Chinese women in their late 20s-early 30s with sophisticated work wear and golden evening gowns. Unlike the runway-ready clothing of many millennial Chinese designers, FAKE NATOO is notably wearable, and well liked by China's growing female workforce.
Alongside FAKE NATOO and Zhang's second label Boundless, the designer set up Reclothing Bank, an independent project collecting old and unwanted clothes or fabric offcuts and turning them into new garments. This attitude towards sustainable fashion has earned Zhang great popularity among China's emerging eco-conscious consumers.
7. Ms MIN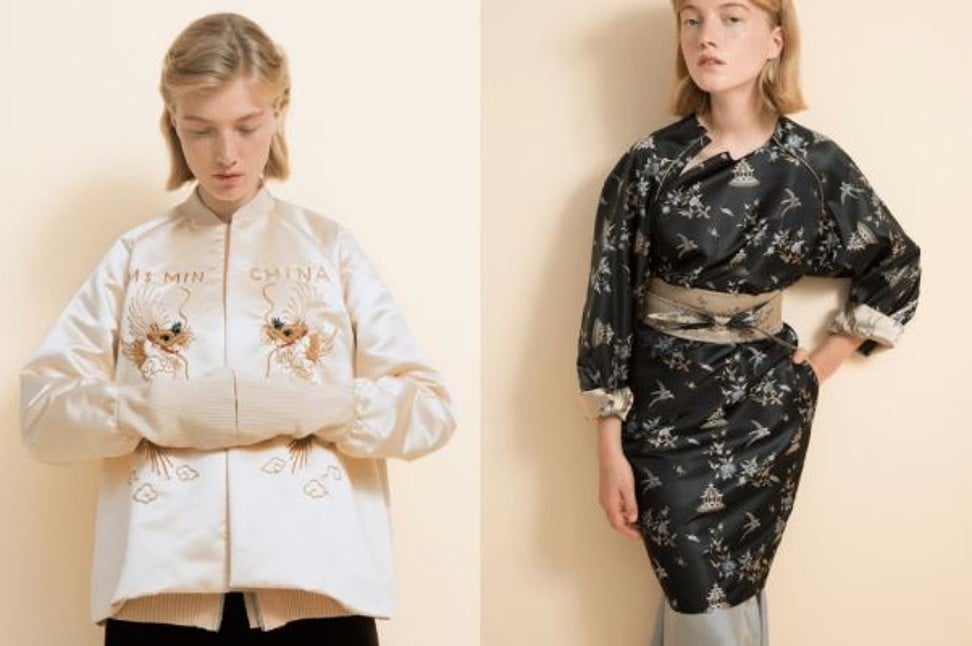 Xiamen-based designer Min Liu launched the Ms MIN label as a Taobao store back in 2010. Since then, the brand has grown an organic loyal fan base. In 2014, Liu was invited to attend Anna Wintour's celebrated Met Gala, cementing herself as one of China's leading new wave of designers. In addition, the Ms MIN brand was the first Chinese label to be stocked at Lane Crawford.
Tiffany Trump's style journey with Chinese fashion designer
Inspired by art, music, and travel, Liu's garments appeal to the increasingly sophisticated Chinese consumer. Offering silk shirts and feminine dresses, Ms MIN's classic aesthetic has enabled the brand to remain relevant in China's ever-evolving fashion industry.
Want more stories like this? Sign up here. Follow STYLE on Facebook, Instagram and Twitter