Retail stores with straight up transactions have become a thing of the past.
As consumers continue to crave experiences, savvy brands are offering compelling activations to keep consumers coming back for more. But the first-wave of experiential retail – enhancing stores with tablets and technology of the sort – is no longer enough. The next frontier of retailers are taking cues from the likes of Sony and Nintendo, merging gaming's recreational focus with brand experience and product knowledge. The result is a new breed of gamer.
In May, Chanel's travelling beauty pop-up, Coco Chanel Game Center, made a stop in Hong Kong, mimicking the arcade halls so commonly found in the city. Its retro arcade stations, which were aptly named after Chanel products, turned traditionally one-way experiences into interactive and responsive activities. The games were skillfully outfitted with an element of learning too – its version of "Pong" featured pixelated versions of Rouge Coco in place of the traditional paddles, giving consumers the opportunity to familiarise themselves with the brand's new products.
Chanel celebrates opening of its beauty arcade pop-up
Research continues to be a key element of the shopping journey for consumers. Despite the convenience of online shopping, Hong Kong consumers often still prefer to see a product first-hand before making a purchase, according to a study by Nielsen.
Learning aside, gaming also brings a competitive edge to retail experiences. YSL Beauty Hotel's summer appearance in Hong Kong illustrated this when it made its visitors work for their rewards. Each of their classic arcade games such as bowling and roulette came with the possibility of accumulating points, which could later be redeemed for make-up products and limited-edition gifts.
Burberry took it a step further online with its recent WeChat mini-program for Chinese Valentine's Day, unlocking access to shop its latest collection only after players completed the entire game.
In this day and age of brand overload, asking consumers to go to such great lengths is a rarity but investing time and effort for a sense of personal achievement in such a way can only cement a brand's image further.
Paris Fashion Week: Saint Laurent's show progresses from dark to colourful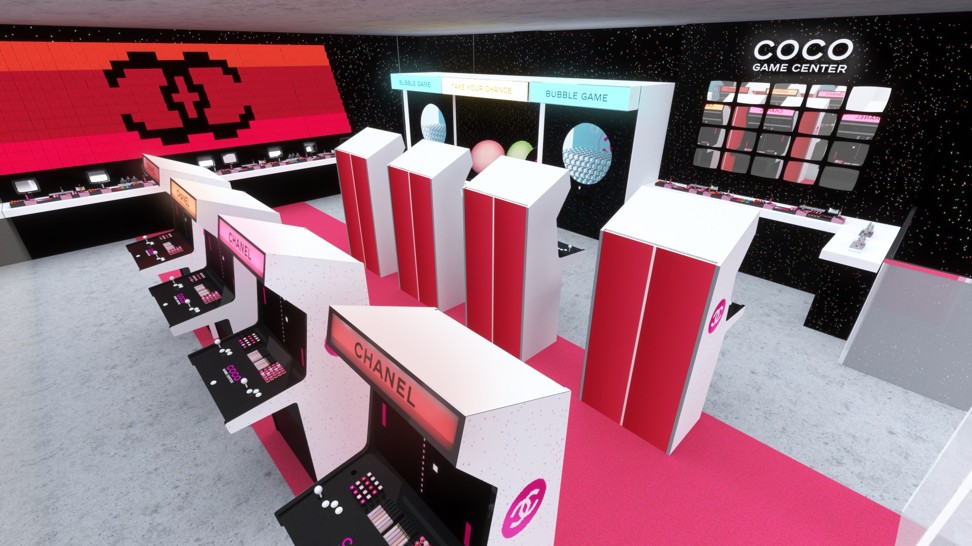 For luxury brands, gaming has fared well thanks to its universal appeal. Whether it's through a screen, an app, some buttons or a joystick, gaming breaks down the barrier of intimidation that luxury fashion and beauty so often bring with it while its interactive nature builds a community around it.
Back to Burberry's recent campaign, the WeChat program speaks to this hope of converting the enjoyment of a community-driven game into sales. Taking a multiplayer approach, the brand encouraged followers to participate in its quiz-based game with their partners to find out which of the 27 relationship outcomes the couples matched.
Playful Chanel opens Coco Game Center, its innovative beauty pop-up arcade
But perhaps the most appealing factor of gaming experiences is its ability in letting audiences escape. In today's fast-paced cities, stress and anxiety are an everyday occurrence but gaming could be a rescue. An East Carolina University study found that 30 minutes a day of casual games (with simple rules and short levels) alleviated depression and anxiety. For some, such an antidote transforms reality completely, while for others, it transports them back to a more carefree life, chiming with the trend of nostalgia that so often reoccurs in fashion.
While gaming might only be a temporary occurrence in the retail sphere, the idea of being able to escape from a world of constant connectedness to one of unknown adventure and thrill is enough to drive new brand-consumer interactions. For the moment it's here to stay, so put your game face on.
Want more stories like this? Sign up here. Follow STYLE on Facebook, Instagram and Twitter