This article was originally written by Ruonan Zheng for Jing Daily
Tencent aggressively pushed advertising options on luxury brands on WeChat in 2018 – nearly 90 per cent of companies placing ads on WeChat last year marked their business as "luxury", a trend that is likely to continue in 2019.
As luxury brands update their WeChat strategies, how can they ensure their advertising budgets are used effectively? We spoke to several experts to find out.
Weibo vs WeChat: which do Chinese travellers prefer?
A dedicated strategy just for WeChat mini-programs
WeChat's mini-programs have seen astonishing growth since their January 2017 launch. A total of 580,000 mini-programs – involving 1 million developers, linked to 2,300 third-party platforms, and engaging with over 170 million daily active users – were on the app in January 2018.
Last year we saw luxury brands adopting mini-programs as standard practice, for e-commerce, membership programs, event management or clients. But brands need to build a long-term strategy.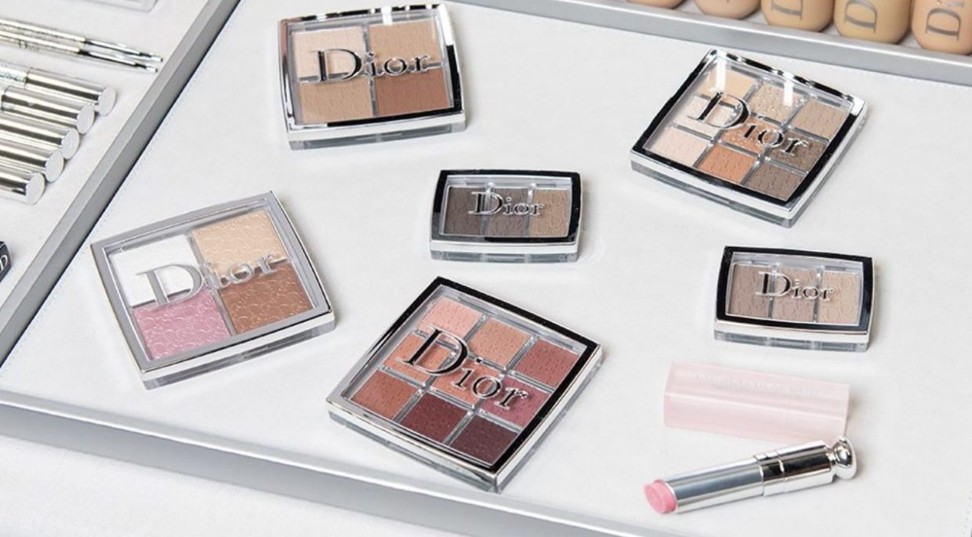 "Brands often forget e-commerce sales are mostly based on the traffic you can generate, which is hardly free," said Alexis Bonhomme, Curiosity China founder and Farfetch Greater China vice-president of commercial. "Brands start to realise mini-programs can be amazing recruitment, and they are enlarging the usage of the mini-program format to all kinds of purposes: it starts with e-commerce (which was the most logical one) to membership and loyalty."
As for the e-commerce function, brands will look beyond follower acquisition to "sales conversion" with a clear return on investment, predicted Bonhomme. He added, "In the same way the KOL (key opinion leader) industry is evolving to a transactional model, we see the emergence of WeChat as a social commerce platform, leveraging followers' networks/sharing functions, driving to sales conversion."
WeChat search poses monetisation opportunities
WeChat has an edge in search, as the social feature has enabled it to be like searching on Facebook, adding the word-of-mouth effect that search giant Baidu cannot match. As more users make it a habit of searching on WeChat, there are opportunities for brands to monetise the WeChat search results before it gets crowded.
Brands can get on the WeChat brand zone feature, which was launched in January 2018. It's a spot reserved at the top of the WeChat search page where consumers can access official brands and their entities in the ecosystem, such as official accounts, mini-programs, or a store locator.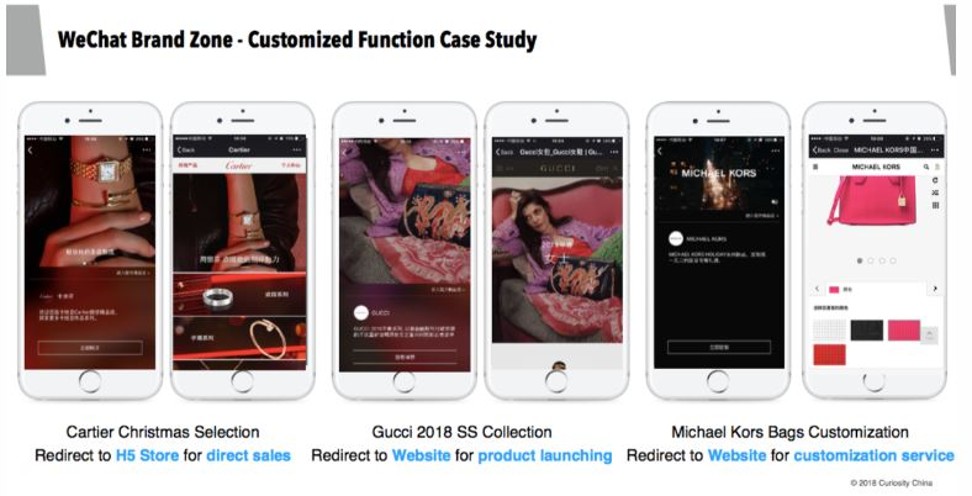 Clement Ledormeur, general manager of WeChat agency 31Ten, observed that few brands have implemented the brand zone properly. Search is the first source of follower acquisition for premium brands, representing over a third of new follower onboarding.
Burberry launches two red bags in its first WeChat mini-program
In July, Tencent allowed users to shop directly on JD.com through the WeChat search function, a milestone for WeChat to monetise on the search function, as well as a natural step for brands to add e-commerce.
We expect more brands to optimise WeChat search this year to expand their branding and make their products stand out.
WeChat connects to global travellers
Wherever consumers travel, they are always on WeChat. That translates into advertising opportunities for brands. "It's not enough to just understand a luxury shopper's habits in Shanghai," said Jeff Fish, co-founder of WeChat agency TMG Worldwide. "Brands now want to connect their customers' experiences in their stores globally and across all channels tying all data back to the WeChat strategy."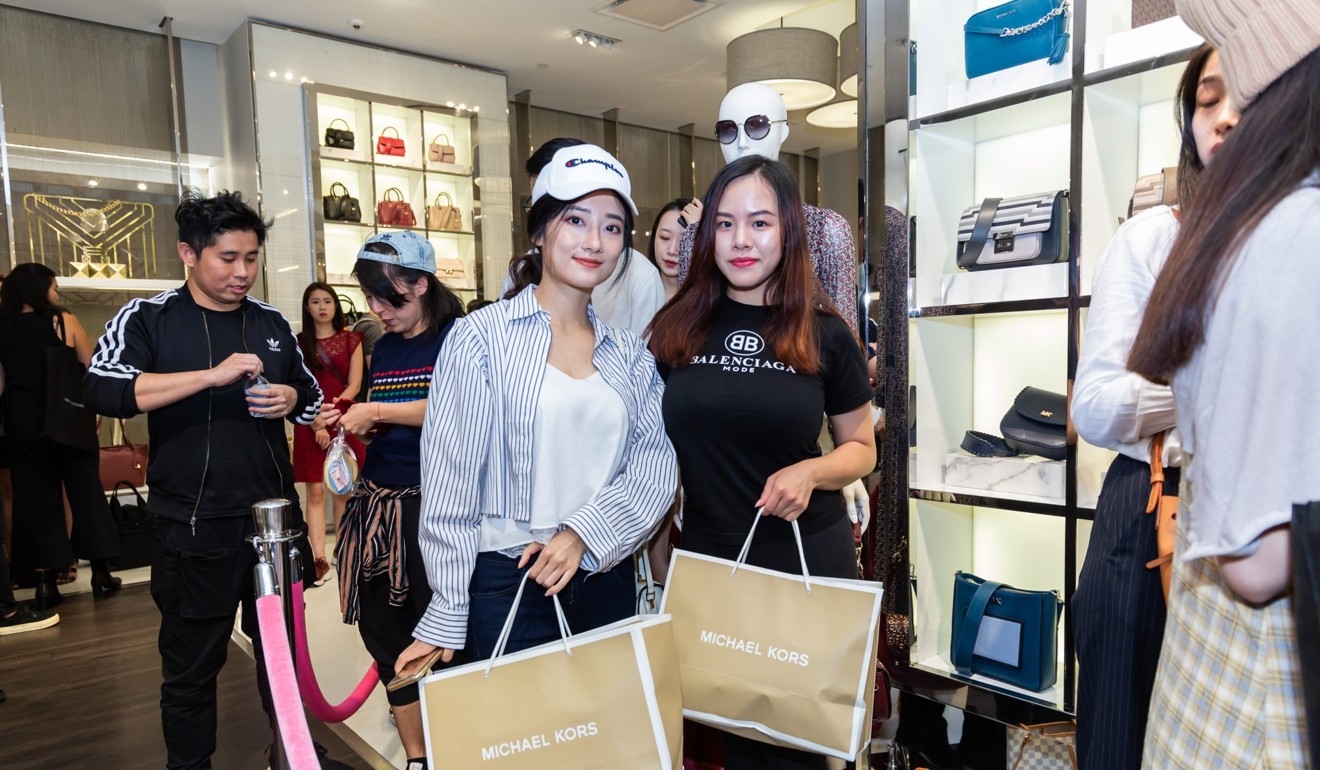 Jenny Chen, co-founder of WalktheChat, said that WeChat improved its advertising targeting range in 2018, which enabled it to target Chinese residents overseas, allowing brands to go beyond the 122 standard categories previously offered.
China's 'Spicy Mums': the WeChat, luxury-spending powerhouses
More brands are expected to take advantage of accurate targeting for advertising in 2019.
However, WeChat is a stand-alone tool that is only monitored and mastered by the local Chinese team at brands. This is slowly changing as big companies put more emphasis on China and seek a greater understanding of local consumers. This has empowered technical changes – Fish told us that more brands have expanded their WeChat integration into enterprise SaaS (systems as a service), like Salesforce integrations across different platforms in China, to provide a global view of Chinese consumers.

Want more stories like this? Sign up here. Follow STYLE on Facebook, Instagram and Twitter