Why are Chinese millennial women obsessed with having perfect skin?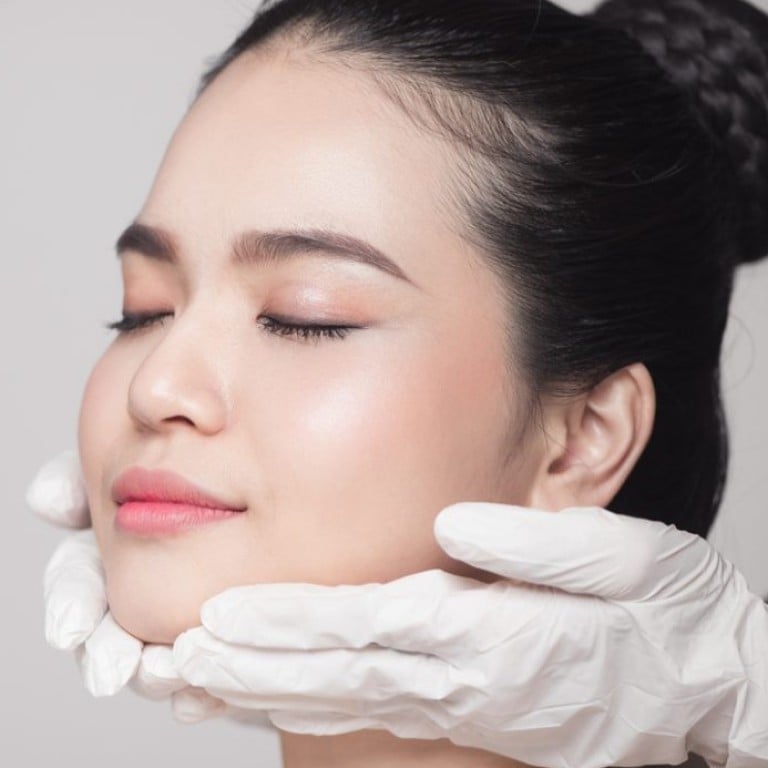 This article was originally written by Jiaqi Luo for Jing Daily
"As I've grown older, I've started to invest more money on skincare than designer bags," Linda Zhong, a 24-year-old live-streaming hostess, in Shenzhen, China, said.
After a rough calculation, she estimated her monthly skincare budget at about 10,000 yuan (US$1,488).
"Skincare is the most rational investment a woman can make to herself," she said.
Half of her hefty budget goes on her daily beauty regimen, which starts with Skin Caviar Luxe Cream (US$505/50ml) from the Swiss brand, La Prairie, in the morning, and a skin-smoothing laser, Iluminage Touch, from Israeli brand Iluminage (US$587), before bedtime.
Yet even this sophisticated combination of luxe products and black-tech beauty devices no longer suffice.
Last year, Zhong hired a South Korean skin coach, located in a local upmarket skincare management clinic, for more professional advice.
Now, twice a month, she checks in with her coach for a suggested treatment based on her skin condition, be it 24k Gold Facial from the Japanese brand, SIRRAH (US$156) or Diamond Peel from French luxe brand, Chantecaille (US$200).
In millennial China, Linda is not alone in being young – and spending huge sums on skincare. Young Chinese women are increasingly looking to use skin management clinics for professional coaching about beauty supplements, injectable Botox or fillers, and holistic nutrition.
"The skin management industry is in a state of blowout since 2016," Wang Wenle, secretary general of the National Office of skin managers, said. "There are more than 1,000 skin management clinics in the city of Wuhan alone.
Marketed as being different from traditional beauty salons, these skin management clinics appoint South Korea-trained dermatologists to analyse your face, tailor an anti-ageing treatment package, and coach you on future steps for prettier, more youthful skin (which often means cosmetic surgery).
On the lifestyle platform, Little Red Book, more than 70,000 experience-sharing posts are written with the hashtag "skin management".
It's not an exaggeration to say that skin is a serious business in China today.
The Chinese fanaticism for perfect skin feels more widespread now than ever before, as spending on skin improvement products and procedures has risen to previously unthinkable levels.
In the West, such investments are usually limited to a select group of wealthy, high-maintenance women. Yet, among China's urban, middle-class, it's a mainstream practice.
And while there is no singular truth about what has fuelled Chinese women's skincare obsession, there are three major cultural motives shared by many.

First, the idea of looking eternally young has a particularly strong tie to personal success in China.
In contrast with the global marketing narrative of "embrace your age", the Chinese narrative wants a woman to look like an 18-year-old, regardless of her actual age. In fact, the more a woman can conceal her age through the use of skincare, the more successful she's perceived to be.
Fashion magazines and television shows continue to glorify mature women with overdone cheeks for being "冻龄女神", which translates as an "age-freezing goddess" – a euphemism for a "good example" of the type of woman who looks much younger than her age.
"I go to regular coaching in skin care clinics not because I am narcissistic," Cynthia Zhang, a 27-year-old investment banker based in Hong Kong, says.
Zhang, who believes a woman's face is her most important social capital adds: "I go because being beautiful makes my husband proud and gives him 'mianzi' or face, among his friends."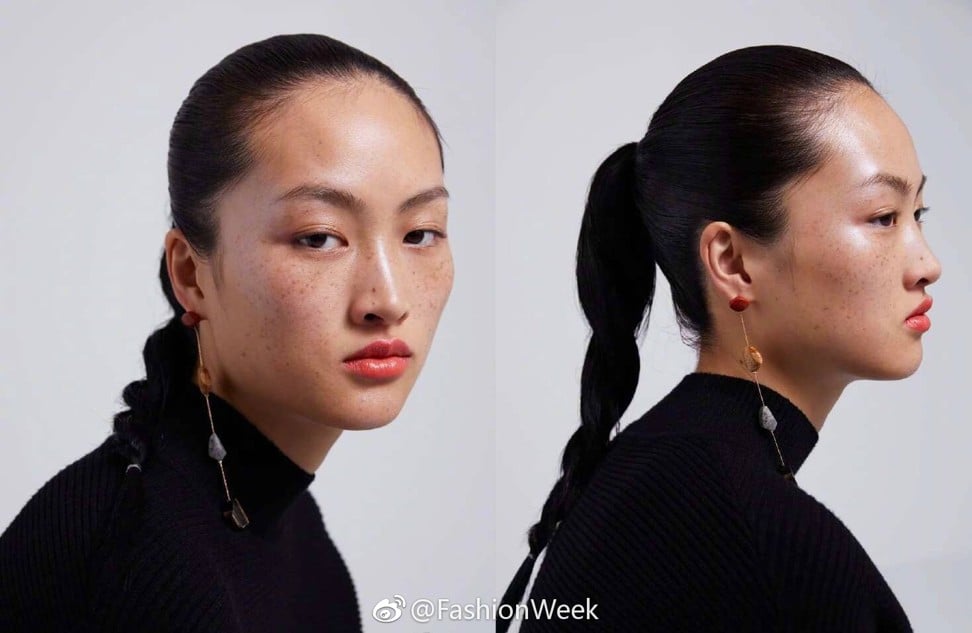 Second, perfect skin is what people get to see only on social media today.
The prevalence of beauty filters has made it believable that perfect is the new normal, magnifying the already-existing obsession with flawless faces.
In February, Spain-based retailer Zara featured a non-filtered Chinese model, Jingwen Li, in a campaign, where the sight of the model's freckles upset many Chinese netizens. Freckles, just like other natural skin defects, do not meet the modern Chinese definition of beauty.
As a result, many regarded Zara's choice as a racially discriminative portrait of Asian women. Zara later explained that the campaign was "non-processed" and aesthetically dictated by "a different Spanish beauty standard", which sparked discussion on the Chinese microblogging website, Weibo, which showed the brand's no-filter attitude had shocked many people.
In China, posting a non-filtered group photo in WeChat Moments could be regarded as committing social suicide.
In an age when people heavily consume carefully filtered social selfies and influencer content, even the slightest skin imperfection could stir public discomfort. Call it an unrealistic expectation, but the over-polished airbrushed beauty standard is here to stay.
Third, but most importantly, having a youthfully pretty face is still unabashedly seen as a legitimate way to get ahead in life.
Zhong said: "I invest in my looks because my face gives me many benefits.
"Once I went to the hospital and forgot to take my purse with me, and the person behind me in the line offered to pay for my registered fee. Plus, guys in parties notice me first."
However, besides the day-to-day benefits, looking pretty also gets Chinese women more advances in life's bigger questions.
"[The skincare industry's] largest audience is Chinese women in their golden career age from 22 to 33," Gordon Niu, manager of Walkin International, a beauty e-commerce management firm in Asia-Pacific, said.
"Because having a pretty face is having a successful image, it helps people advance in career, love, family, and friendship."
It's certainly different than the global #MeToo and #Time's Up environment, but it's still politically correct for a Chinese woman to openly leverage her good looks as social capital to get herself a higher salary, a successful husband and more digital attention that could turn into influencer dollars.
Therefore the investment in perfect skin is not only an aesthetic choice, but also a coldly realistic one.
Despite the surge of feminist ads in recent years, the Chinese attitude towards women ageing remains hostile. The mentality of "ageing means losing to women" sadly still prevails.
Until a radical cultural movement shakes things up, many other investment forms, such as skin management, are likely to take place.
Want more stories like this? Sign up here. Follow STYLE on Facebook, Instagram and Twitter

Spending on skin improvement products and procedures has risen to previously unthinkable levels among nation's women aged 22 to 33