Guillaume Néry, the record-breaking free diver on a mission to save the world's coral reefs: 'there is a big chance they will die'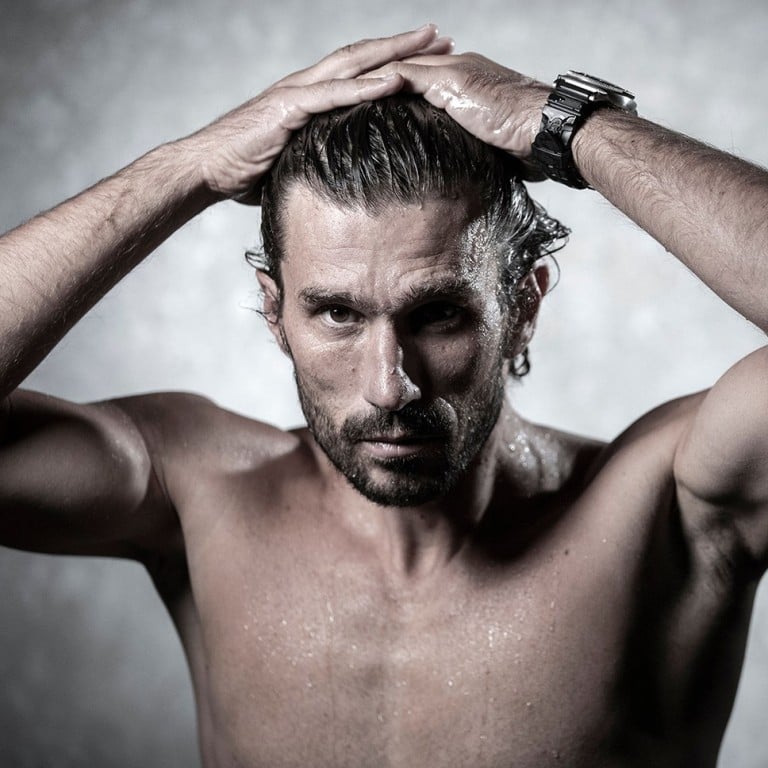 As about 30 pairs of diving fins paddle awkwardly at the surface of the sapphire-blue waters of Bora Bora, Guillaume Néry cuts elegantly through the water, gliding effortlessly to the seabed, and looks up at us and the reef sharks circling around. From his vantage point, we must all look a panicked pod of seals desperately trying to escape Great Whites.
We're in French Polynesia as part of the Panerai Guillaume Néry Experience, where clients who buy the selected limited-edition timepiece are invited to dive with the whales, sharks and manta rays with champion free diver Néry.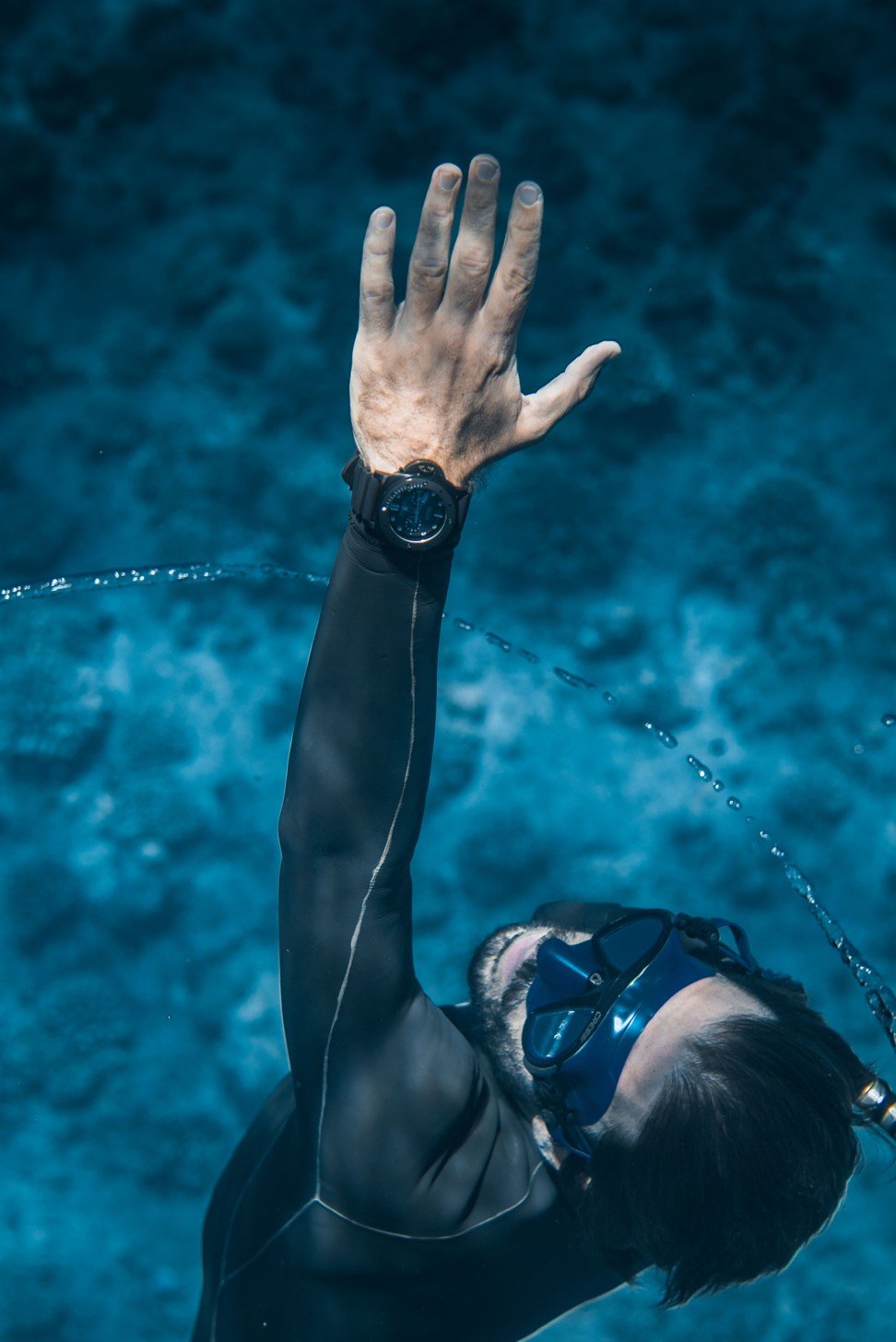 Unlike Néry, it is very quickly apparent that "diving" is never going to be the correct word to describe our clumsy splashing. The 37-year-old Frenchman, who can hold his breath for close to eight minutes, has been exploring the depths with only goggles and a pair of fins since he discovered he had a talent for holding his breath at 14 and decided he should put that talent to better use.
"I was always excited by this idea of going deep and when I discovered that I could hold my breath long and I had some reserves, I decided to start diving," Néry says later when we are back on dry land.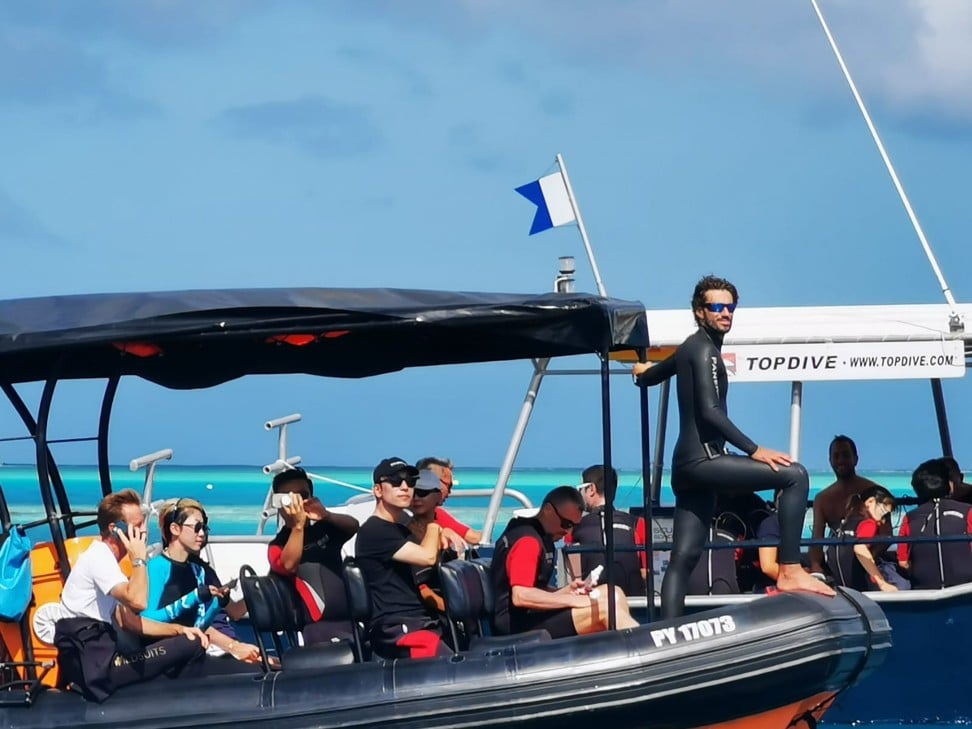 "I remember the first time I got in the water. It's fascinating because it was like, wow, you can't see the bottom but you want to go further right into the unknown. You want to touch the ground and you want to land on another planet. It was more than just a sport."
Since then he has landed on many planets and set more than 10 French and world records in the process, first for a dive at 82 metres in 2001, up to 126 metres in 2015. His professional diving career was cut short later that year when a miscalculation by organisers led to his diving 139 metres instead of the 129 metres he had been aiming for. The mistake almost cost him his life as he blacked out and almost drowned while ascending.
He shrugs off the mishap. "It's all part of the story. Before that, I had another world record, and even with the accident, it was like a very deep dive and so, at the end, this day will stay forever in history."
The incident led to a three-year break from competitive diving because Néry felt he needed a rest and time to think about it. But he never stopped training and as he started diving deeper, he realised how much the sport was in his blood and is now readying himself to return to competition.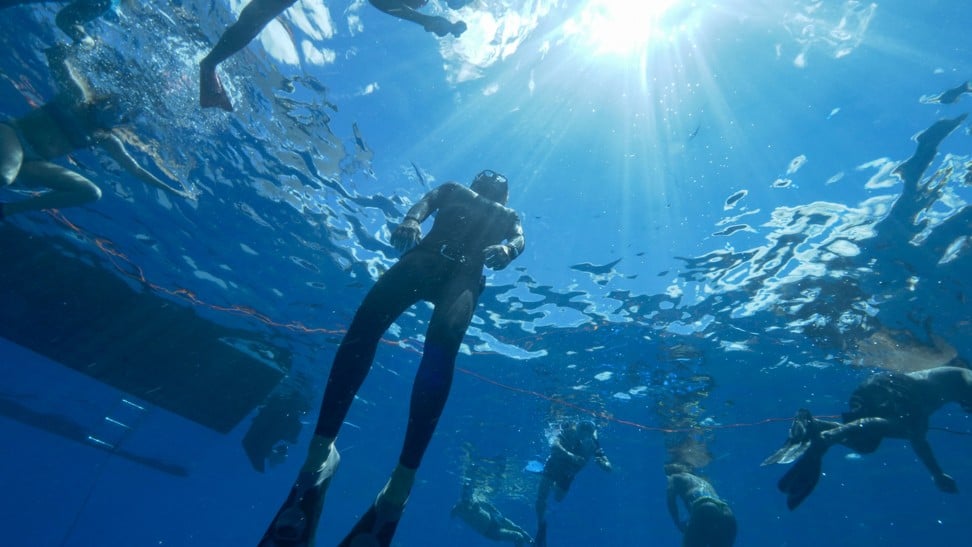 "I'm doing again some competition. I was almost at the World Championship but I had some personal problems so I couldn't compete. But I went back very deep at 120 metres in training, so I was in very good shape," says Néry, who also starred in the music video for Naughty Boy's 2015 hit Runnin' (Lose It All), featuring Beyoncé.
There are also his other pet projects: two books, maybe another film, and doing his part for marine conservation. Néry recalls a dive he did in the Galápagos Islands, describing it as one of the most "extraordinary dives" he has ever done. "I really fell in love with this place and it made me realise I was in a very well-protected marine reserve. It was proof that if you protect an area, the life can come back and it can be extraordinary."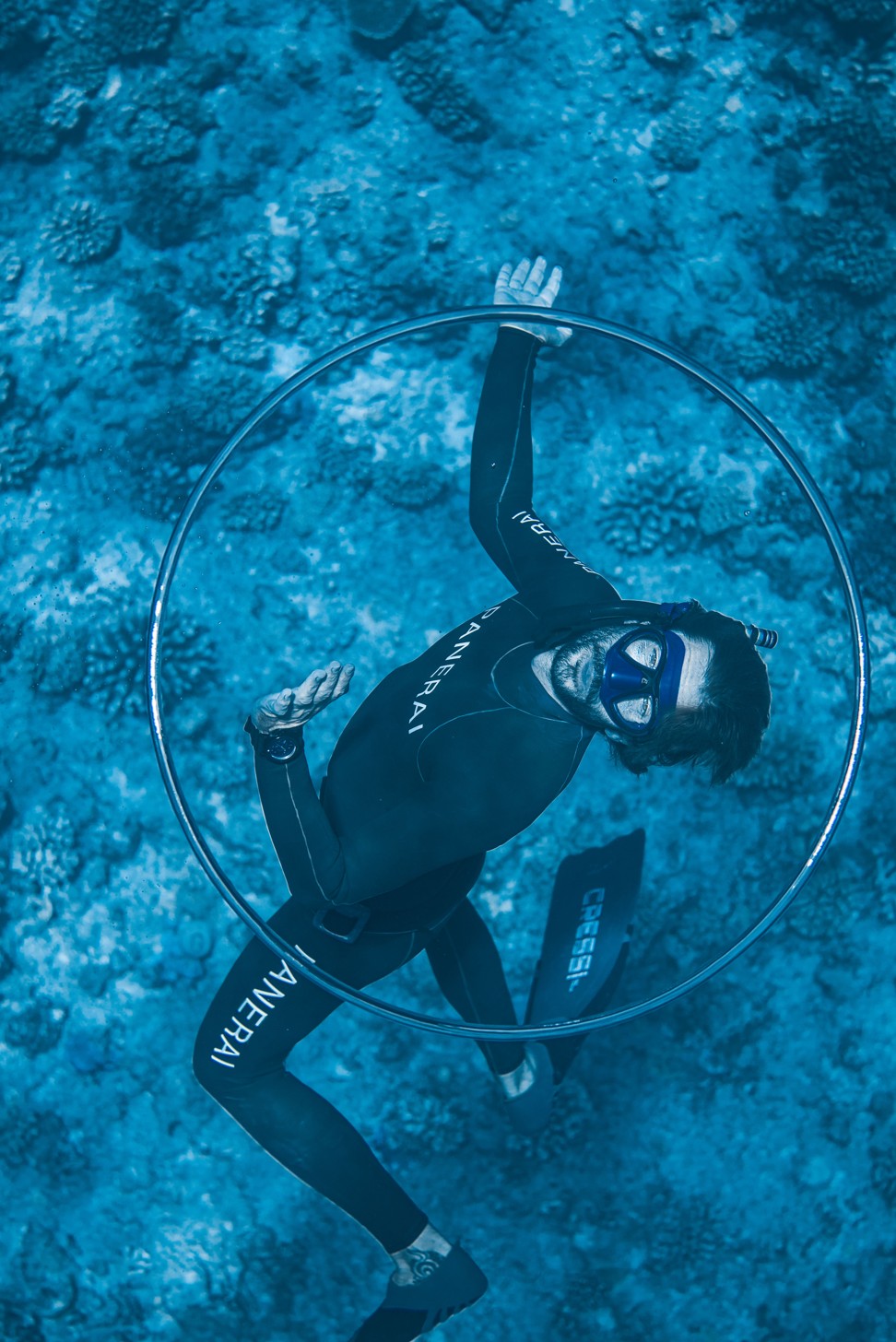 Sadly, though, the free diver realises that the change isn't something that is within his control as an individual. For his part, he is doing what he can, having given up eating seafood and meat, except for the occasional piece of farmed chicken. "It's not just about it being organic but also the proximity to the local produce," says Néry who splits his time between his homes in Nice, France, and the island of Moorea in French Polynesia.
"Of course, the plastic everywhere is terrible but overfishing is also a big problem. What will happen is that very soon maybe 100 per cent of the coral will die because we know the ocean temperatures will rise and we don't know how the coral reefs would adapt to it and there is a big chance that they will die," Néry says.
"It's terrible because you can love the ocean and protect it but this is the result of impact from different things and not the oceans directly. But maybe if the international community decide to stop killing everything in the ocean; if humans stop overfishing, the fish would be back.
"Today it's not just a problem of people, it is a problem of politics. Of course, people can change many things but there is no big change on a big scale, and the way we think where our modern society is based on making more money and creating and selling more and more and more."
But the realities of life is that he is unable to do as much as he wants to. Much in demand for talks and other work commitments, Néry rues the carbon footprint he is notching up.
"I'm not perfect," he sighs. "When I'm taking a lot of planes to travel the world it's hard to tell people to be careful about their carbon footprint. It's very hard to make people change. Maybe the day I stop travelling and stay in one place, I can speak a bit louder.
"I am an ambassador and advocate of the ocean. The only thing I can do right now is to inspire people."
Want more stories like this? Sign up here. Follow STYLE on Facebook, Instagram, YouTube and Twitter .

Record-breaking free diver Guillaume Néry can hold his breath for eight minutes – we flew to French Polynesia for an exclusive diving lesson, and to find out about the French athlete's plan to save the oceans