Re

v

iew
Ritz-Carlton Hong Kong and Junior Aviation Academy team up to offer a staycation with a difference – teach your child to fly a plane this Easter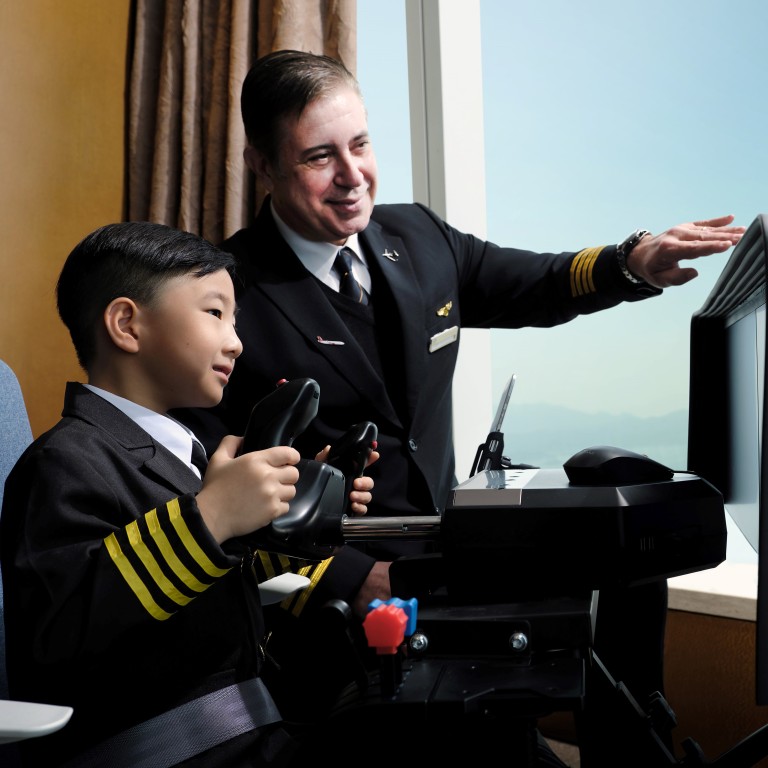 Easter is here, and while vaccination efforts are ongoing, the reality hit us all long ago that here in Hong Kong borders will remain closed for yet another holiday. So while we wait until we can make travel plans and visit loved ones abroad again, we're forced to look closer to home for ways to relax and satiate the boundless energy and curiosity of our offspring.
So, with a young son in tow, I decided to test out The Ritz-Carlton Hong Kong's creative new Aviation Academy staycation.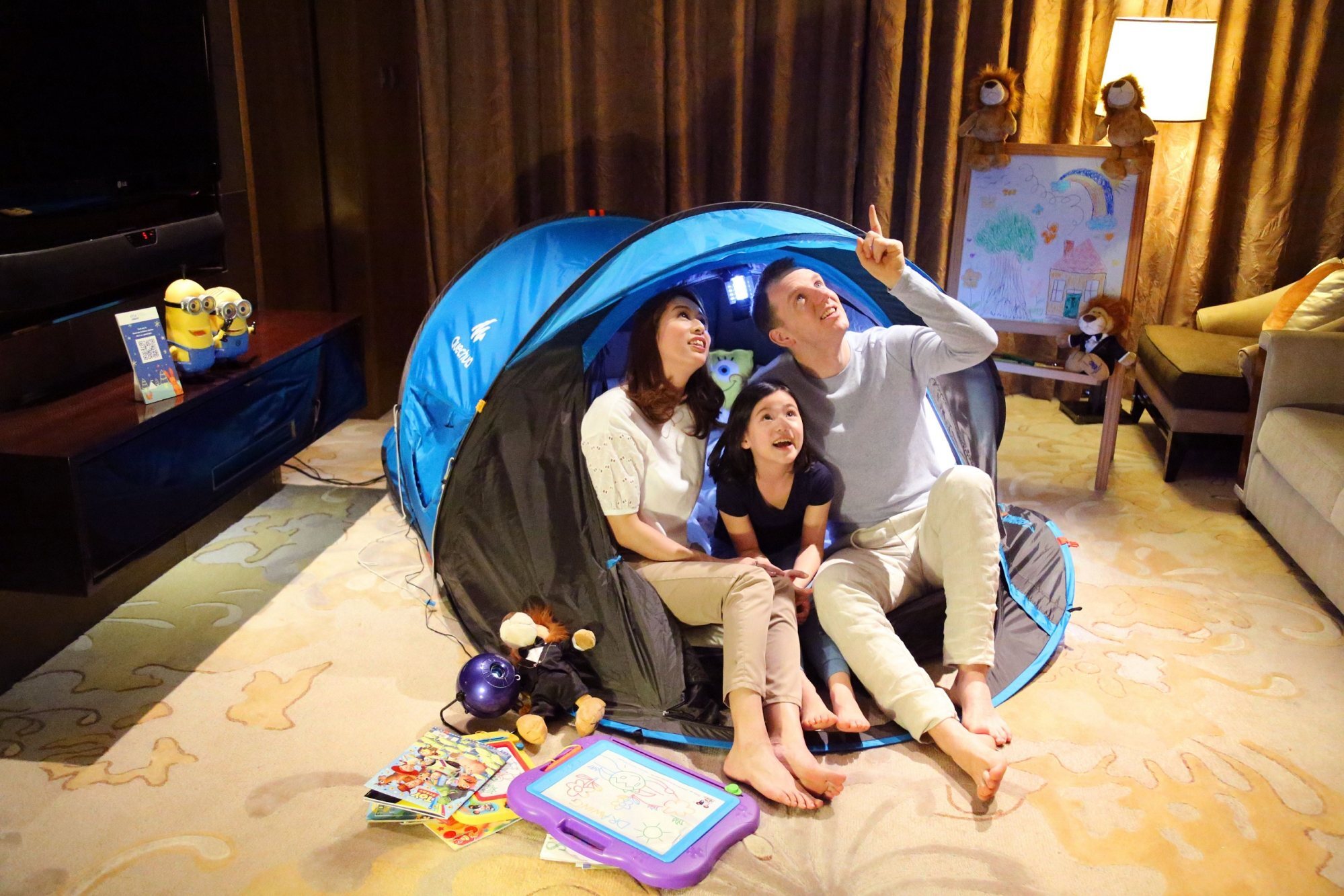 What's the hook?
In partnership with the Junior Aviation Academy, The Ritz-Carlton Hong Kong has launched a Ritz Kids Aviator Adventure staycation that includes a flight simulation experience that might just get children interested in a career as a pilot.
We arrive to find our room equipped with an in-suite tent, which might be of interest to some children, but after a bit of play, our son mainly left the tent alone. Our conclusion? If your child isn't going through a phase where camping is exciting or they're craving personal space, this is one aspect you can skip. Or you can just call housekeeping to take it away like we did.
A video games console with games such as Overcooked and Mario Party was also thoughtfully included in the package, as well as a selection of family-friendly board games such as Twister, Life, Monopoly and Scrabble. But they all serve as minor diversions until the main event – the aviator programme!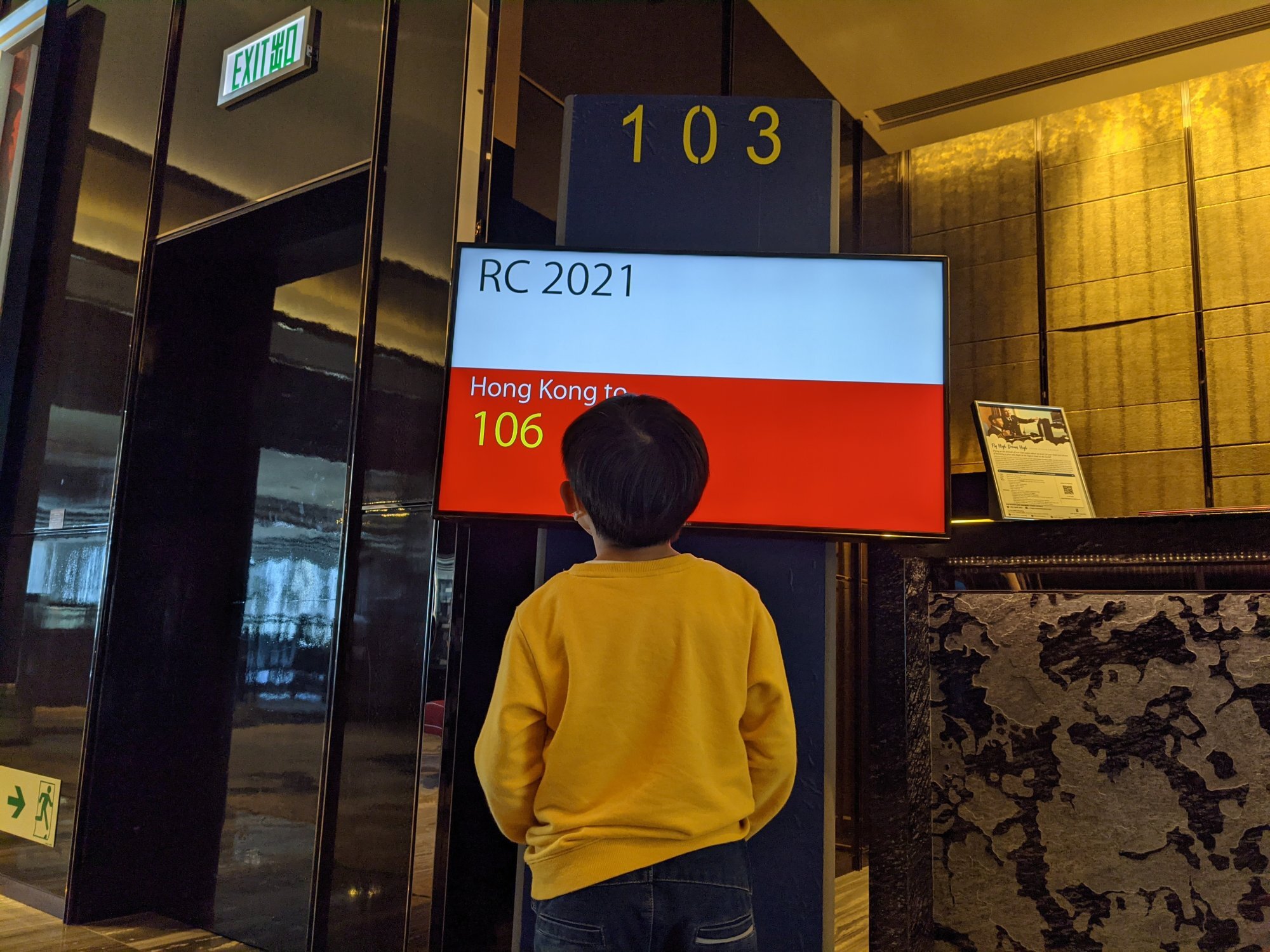 What does the experience entail?
When it came time for his flight simulator experience, our son was extremely excited, and as we entered the double suite that had been specially modified for the programme, the first thing he had to do was change into a pilot's outfit. While he enjoyed getting into the spirit of the occasion, I was probably the more enthusiastic, and proceeded to snap dozens of pictures of him in the smart get-up.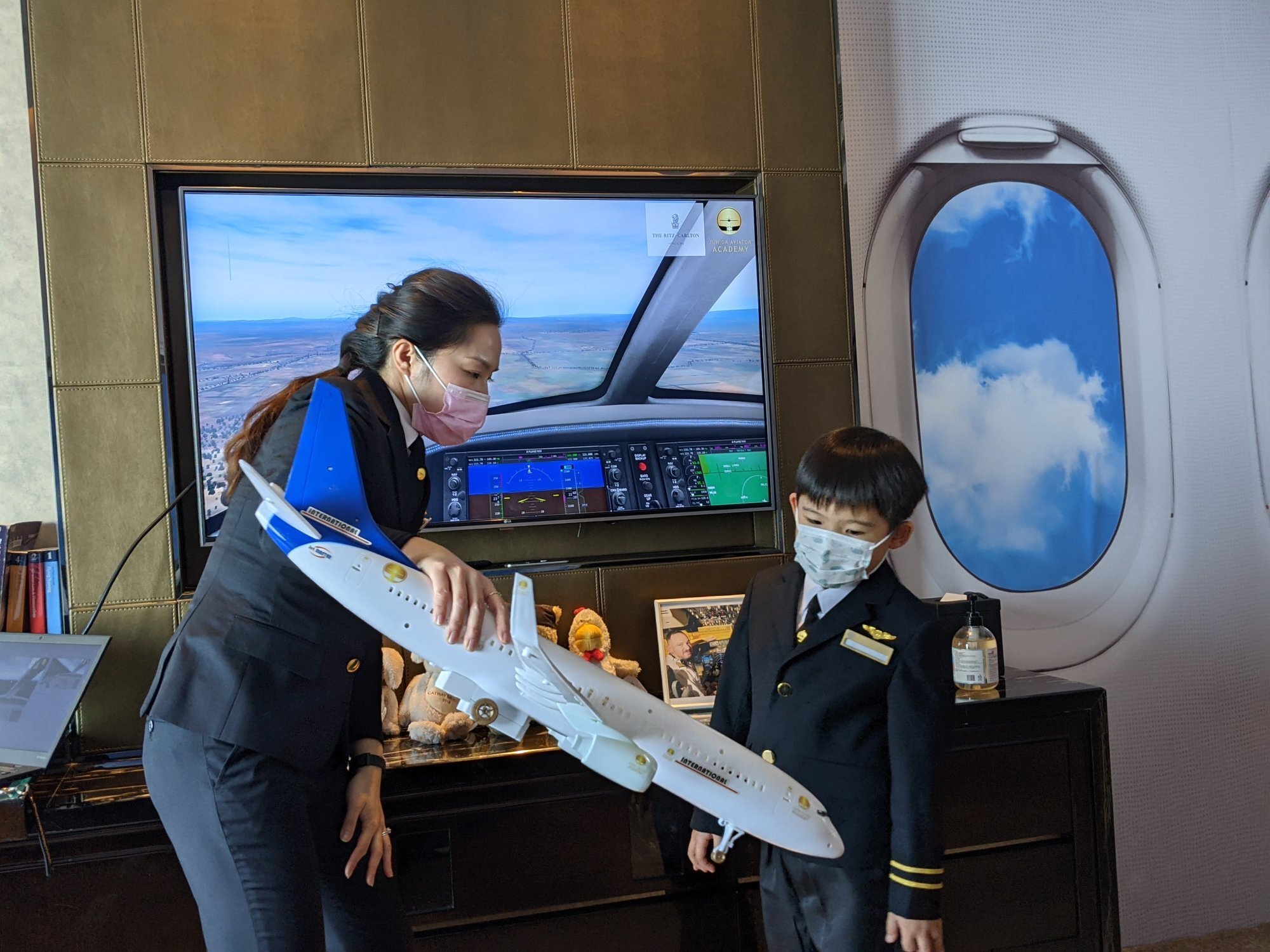 We started on one side of the double suite with an orientation from the Junior Aviation Academy's staff by sitting to watch a presentation on screen. Here they teach the basic terminology and beginner's concepts of flight control, which largely went over my six-year-old's head. His focus went to the model aeroplane on the table instead. The presentation would certainly be a hit with older kids, however, and nothing could dampen his excitement for the flight simulator experience he knew was coming.
And boy, was it worth it. As if already in mid-flight, his professional simulation console was set up right next to a window with the highest view of city.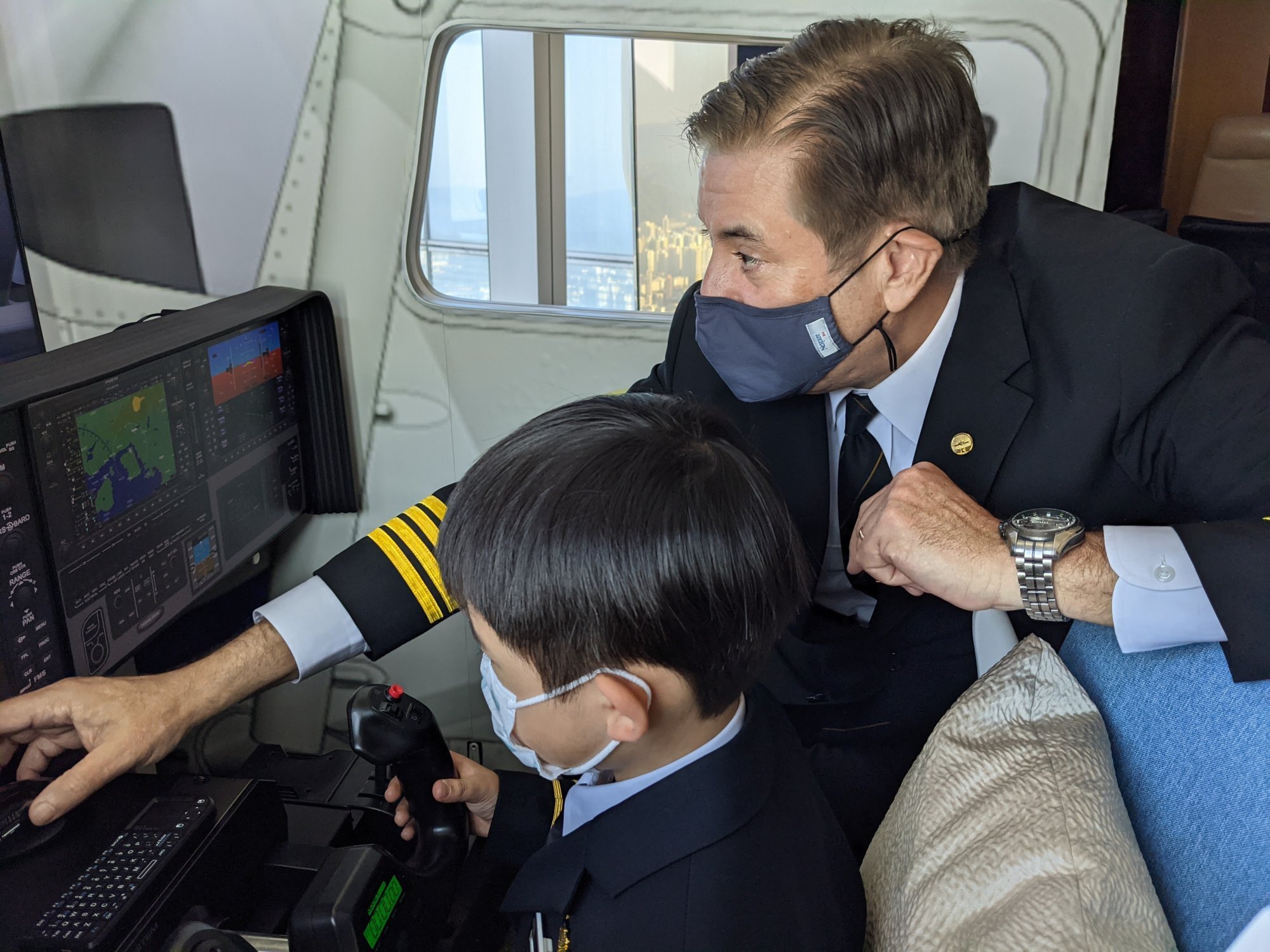 The instructor was very sweet and patient with our little one as he explained what to do. Our son concentrated very hard and as parents our hearts filled with pride to watch him focus and learn. They practised taking off and landing multiple times, and at one point the instructor was able to point to a nearby building outside the window as being the same as the one on the screen. It's this kind of attention to detail that made the whole experience so realistic and unique.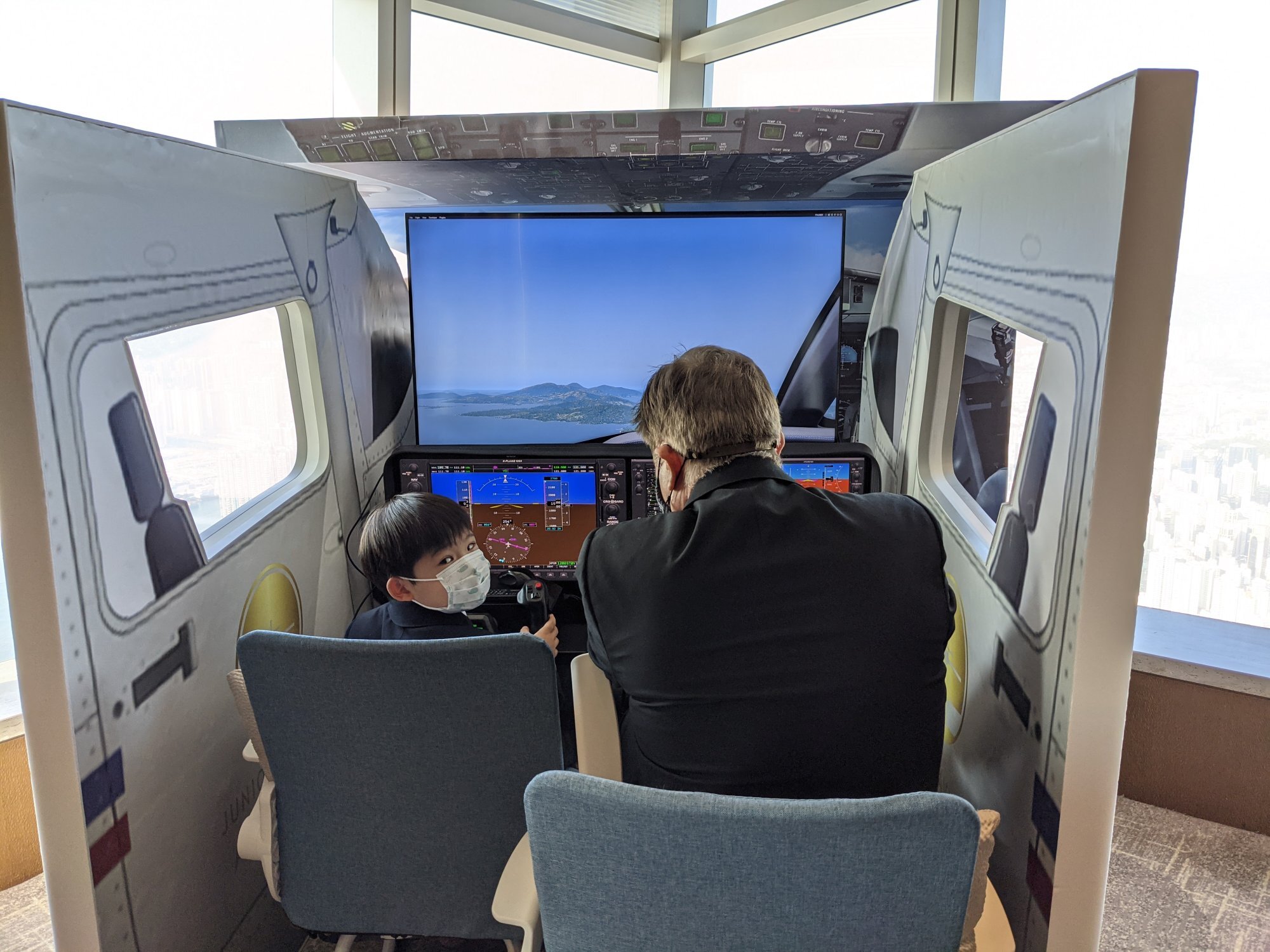 After about 30 minutes on the simulator our experience had come to an end, but our little one wanted to keep going – always a good sign.
The verdict
This experience is truly fun, educational and relaxing for the whole family – not to mention highly memorable for kids. At the time writing, the Junior Aviation Programme is available to both hotel guests and those dining at its F&B outlets for HK$680 or 880 per child respectively, until April 15.
Want more stories like this? Sign up here. Follow STYLE on  Facebook,  Instagram,  YouTube and  Twitter.

Ritz Kids' Aviator Adventure is a staycation with a difference, offering youngsters the chance to 'fly' a plane from the comfort of the hotel
Real pilots teach flight control, kids get to dress up in uniform and there are even a few extras thrown in, from computer games to in-room tents