Where are the most Instagrammable cafes in Hong Kong? 7 new photo-worthy hangouts for coffee lovers from Central to Sai Kung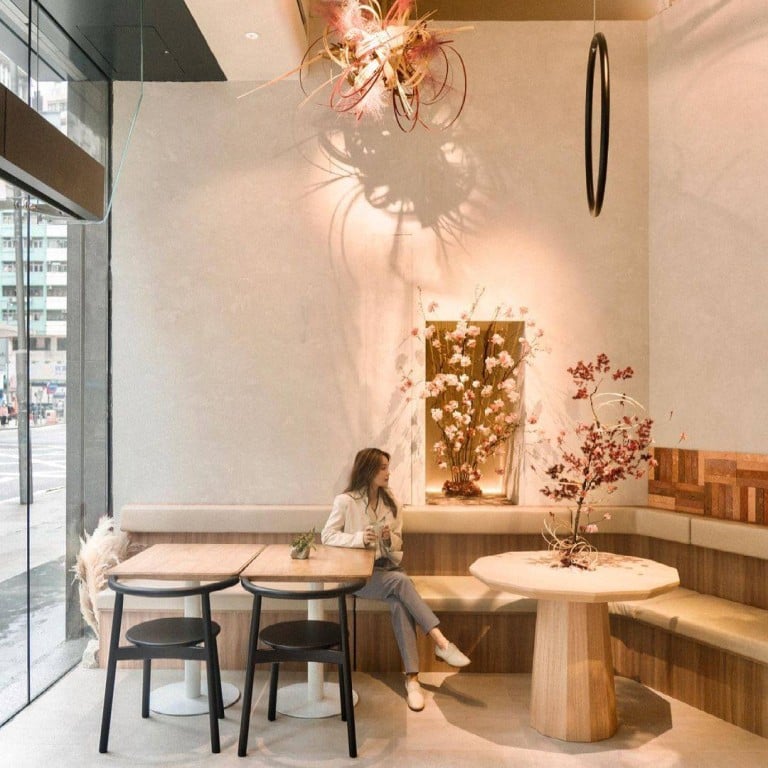 If you were to thank the pandemic for one thing, what would that be? One possibility would be having more free time at home, and that has led many of us in Hong Kong to discover nearby coffee shops. As the market has got more competitive, new cafes have incorporated eye-catching design to step up their game. One is part-florist, part-coffee shop, while another serves coffee while advocating for a zero-waste environment. Both tick one of the most important boxes for any new venture in today's world: being Instagrammable!
For those who need to update their feeds while we wait for travel bubbles to roll out, here are seven of the most Insta-worthy new cafes you need to visit in 2021.
Natura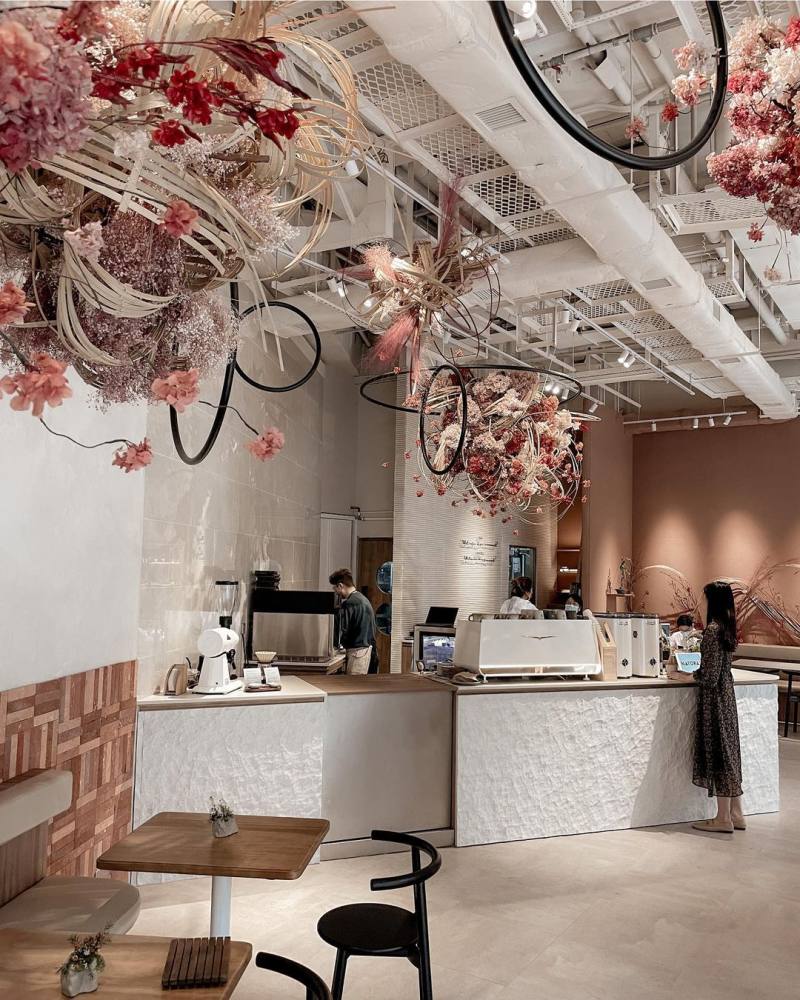 What props do you think of as Instagrammable? A bunch of flowers perhaps? A cup of coffee for sure. This April addition to the Wan Chai neighbourhood decided to go with both. Created by local floral studio Origami Florist, the newly opened Natura has clouds of dried flowers as installations on the ceiling for a lively, artsy and airy atmosphere. Food-wise, Natura serves low-carb and flexitarian dishes. Check out their plants for sale before you leave.
Natura, Shop 1-2, G/F, Tai Tung Building, 8 Fleming Road, Wan Chai
Cupping Room Coffee Roasters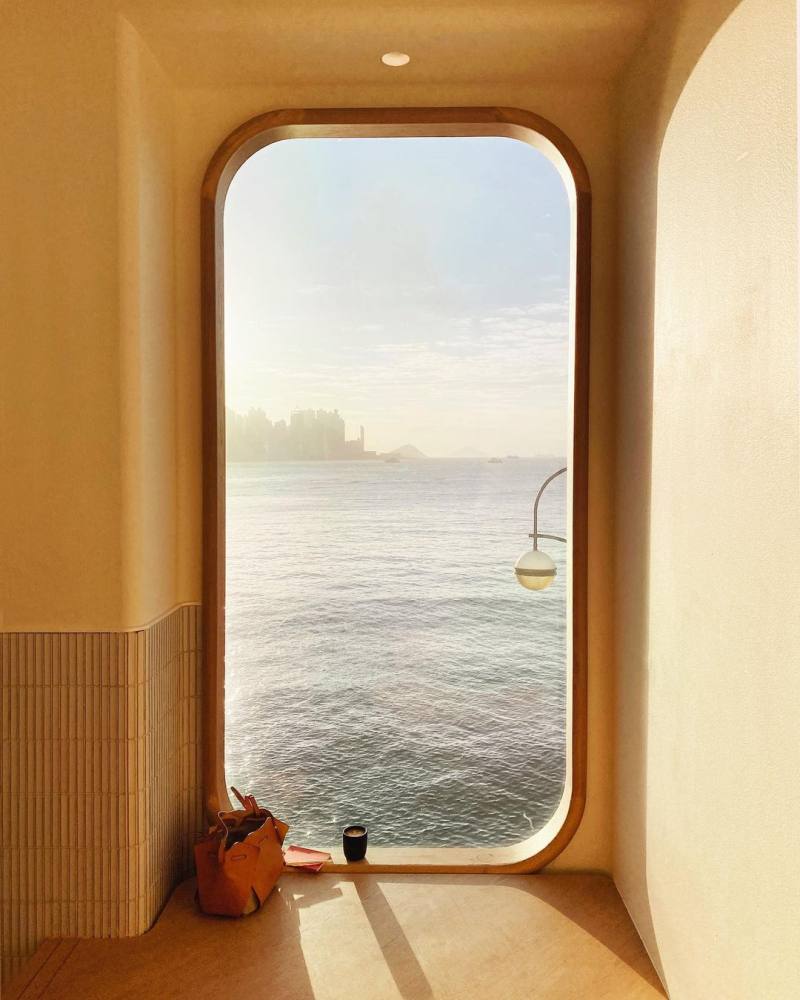 Whether you're a coffee lover or not, you've likely heard of Cupping Room. Now, after opening multiple shops across town, they finally decided to give the idea of "Instagrammable" a go. A perk of its latest location, Harbour City in Tsim Sha Tsui, is its view of Victoria Harbour. Some say that the long, broad window frames reminds them of being on a ferry. For those who're heading over for golden hour photos, don't forget to dress for maximum contrast!
Cupping Room, 309, Level 3, Ocean Centre, Harbour City, Tsim Sha Tsui
Between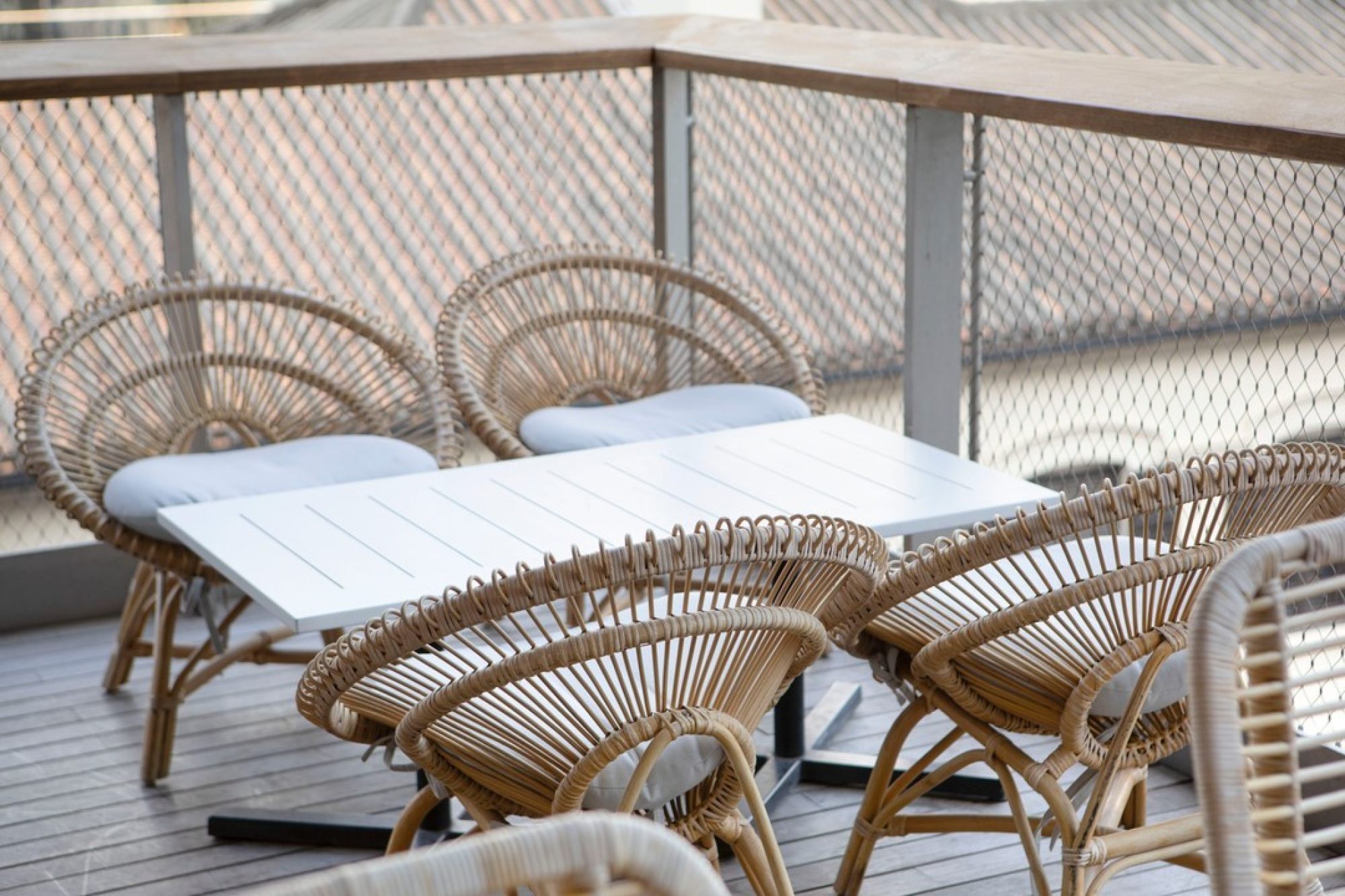 It's a pity that we had to say goodbye to Old Bailey restaurant at Tai Kwun several months ago. Luckily, Jia Group surprised us with a brand new concept, Between, in the same space. It's appropriately named as it sits surrounded by the history of the converted Old Police Station while facing out to the concrete jungle beyond. There's both indoor and outdoor seating, but we suggest getting some sun and fresh air on the balcony along with your cup of coffee and food. The outdoor chairs make for some good snaps too.
Between, 2/F, JC Contemporary, Tai Kwun, 10 Hollywood Road, Central
Neighbourhood (Repulse Bay)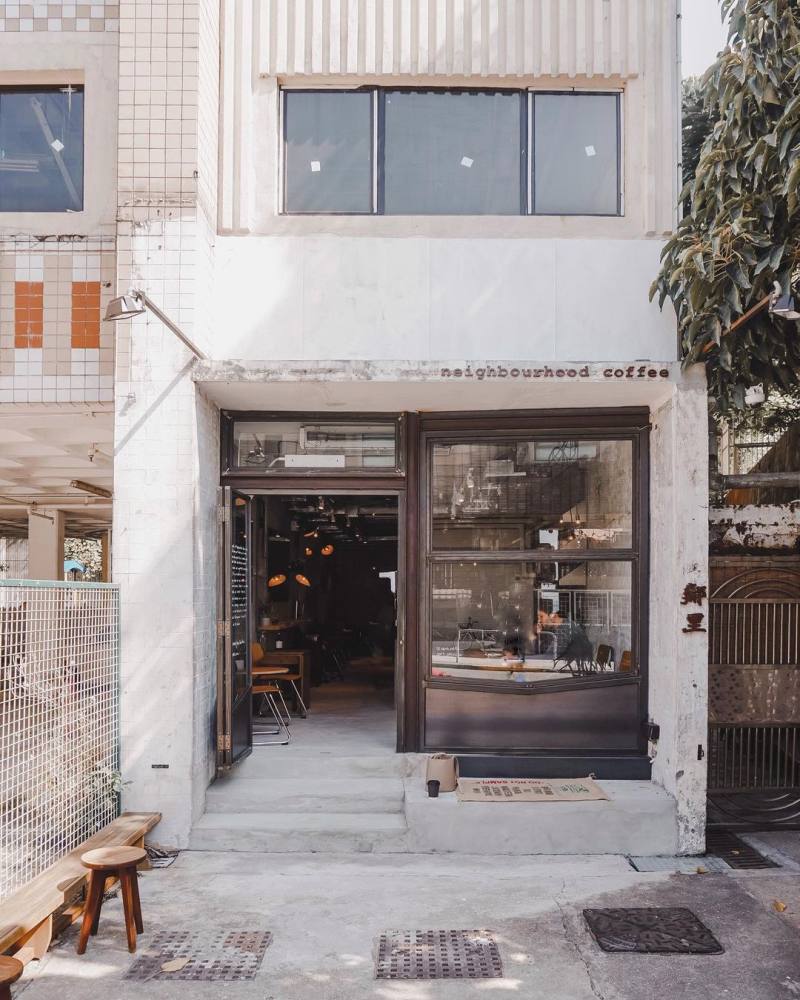 We discovered one of Hong Kong's newest cafes after a run in Repulse Bay, and we wouldn't be surprised if that's how others stumbled upon it too. Right opposite The Pulse, this is Neighbourhood's third location in town. When it comes to crafting an Instagrammable space, many hotels, restaurants and cafes know to employ a raw design for great aesthetics. With grey walls, simple but stylish wooden chairs and plenty of plants, the chilled-out Neighbourhood definitely has the stylishly pared-back look down pat.
Neighbourhood, Shop B4, G?F, 35 Beach Road, Repulse Bay
For Single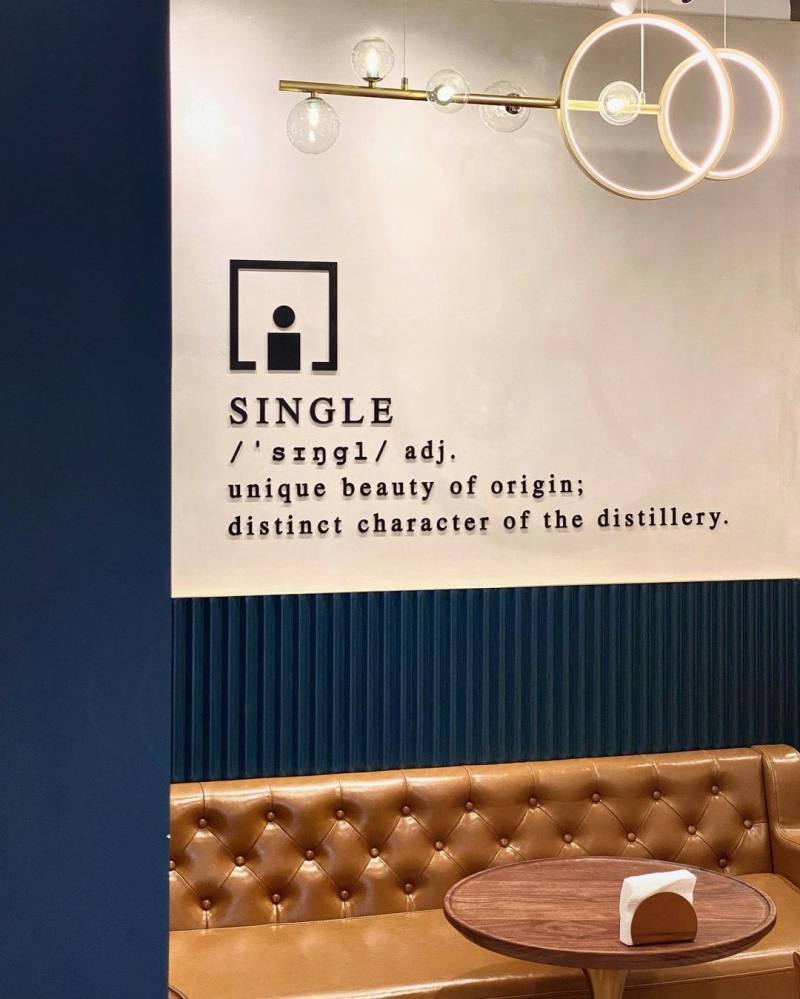 Single or not, everyone is welcome to drop by For Single in Kennedy Town. The cafe has highlighted the meaning of "single" in the coffee world – single origin – on its wall. Word on the street is that plenty of customers come back for their single origin coffees, so their concept seems to be working. Of course, the best way to decide would be to try a cup yourself. As for the most Instagrammable spot? The window seat – make sure to go early to grab it!
For Single, Full Harvest Building, Shop D, G/F, 6-18 Hau Wo Street, Kennedy Town
NOC Papillons & Bakery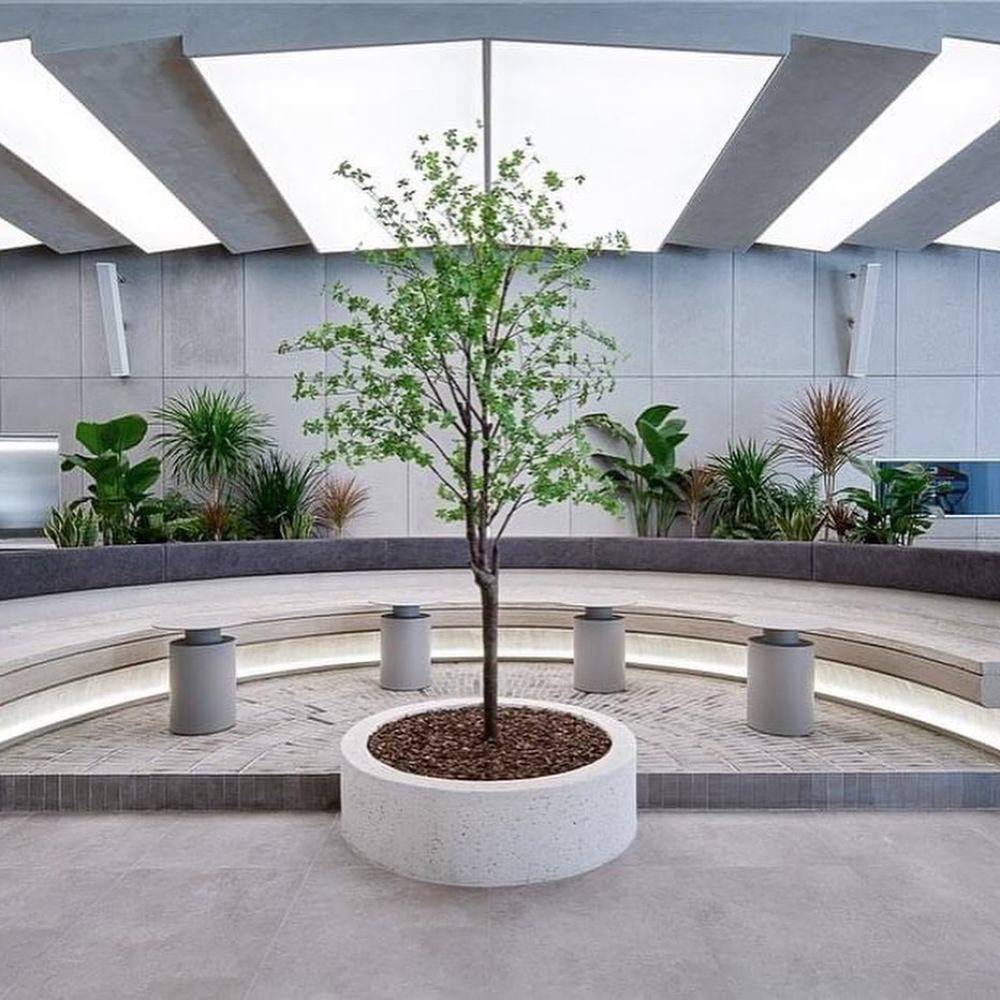 NOC Coffee Co. has cafes all across Hong Kong, so why is NOC Papillons & Bakery worth a visit in particular? How about the fact that NOC's first store in the New Territories, in Tseung Kwan O, takes up almost 4,000 sq ft? Then add their sustainability advocacy and zero-waste coffee corner. Featuring a large brewing counter, bakery area and more, the grey and white colour scheme makes this the right place to go if you're a minimalist.
NOC Papillons & Bakery, Shop G1A, Papillons Square, 21 Tong Chun Street, Tseung Kwan O
19 x 91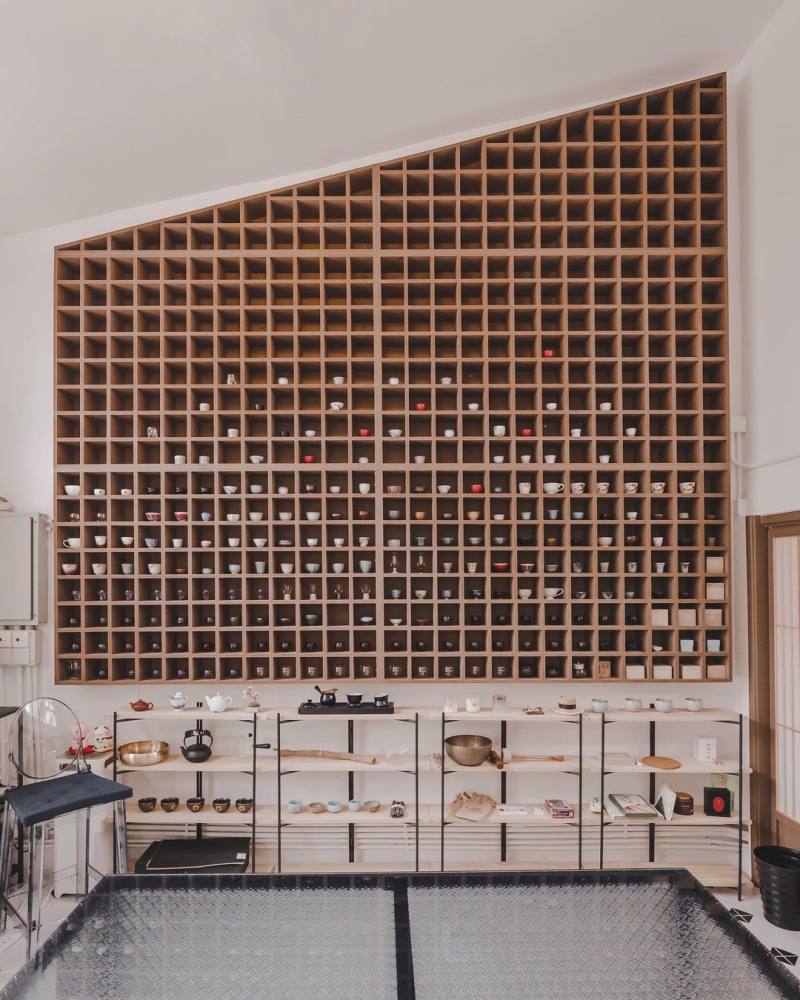 Sai Kung's Moni Stand was well known to coffee addicts and though it has now closed, the good news is that a new coffee concept called 19x91 has taken its place. Opened early this year, there are two floors to this cafe. The Insta-worthy wall is downstairs, where you can grab a cup of coffee from Ninety Plus. Those interested in the art of brewing can head upstairs for a workshop. It's a good place to stop by for a cup before or after an outdoorsy Sai Kung adventure – or if you want to peruse their vinyl collection.
19x91, 5 Tak Lung Back Street, Sai Kung
Want more stories like this? Sign up here. Follow STYLE on  Facebook,  Instagram,  YouTube and  Twitter.


On Hong Kong Island, visit Between in Central's historic Tai Kwun, Natura in Wan Chai, For Single in Kennedy Town or Neighbourhood by The Pulse in Repulse Bay
Elsewhere, stop by Cupping Room in Harbour City along the Tsim Sha Tsui waterfront, the sustainable NOC Papillons & Bakery in Tseung Kwan O or 19x91 in Sai Kung