5 Hong Kong summer staycations if you miss Japan, Thailand or the UK – there's a luxury hotel package for you from Grand Hyatt, Cordis and more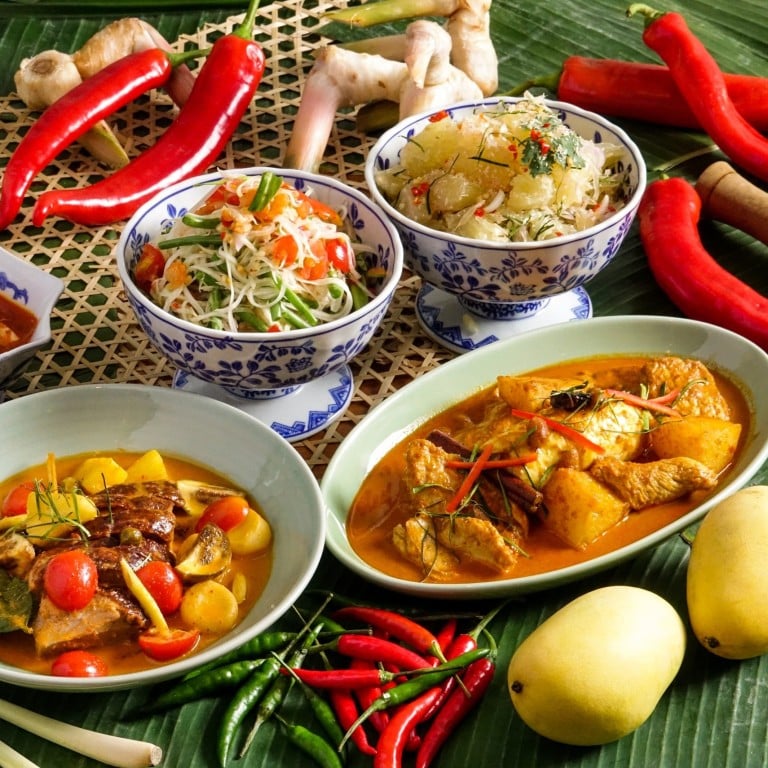 This month, as we get ready for another summer of difficult, nigh impossible travel, we bring you a list of staycations that will scratch that travel itch for you, whatever country you're craving.
If you miss ... Japan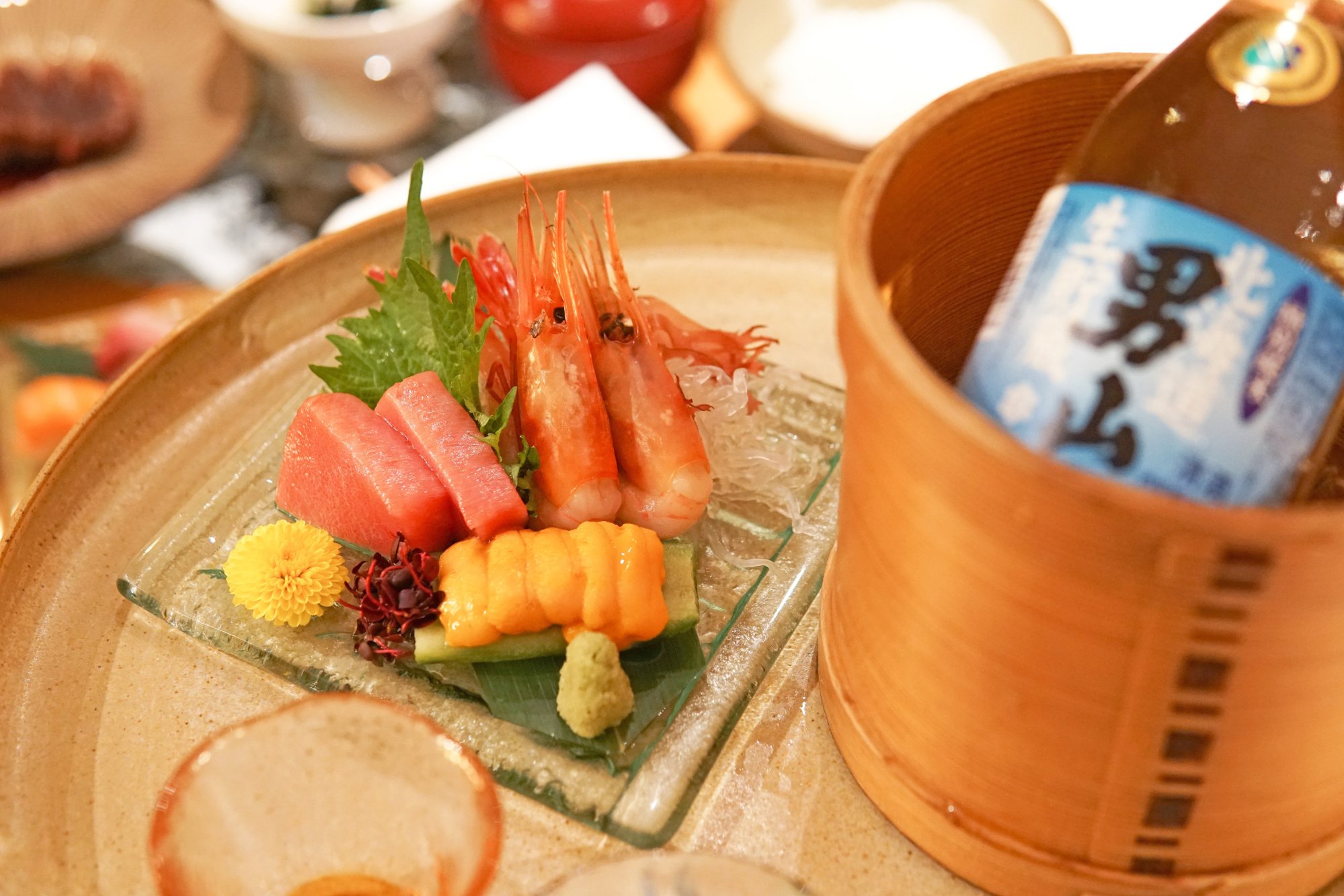 What: Grand Hyatt Hong Kong's A Taste of Japan
Why:
Whether it's Tokyo shopping, Osaka dining or
Kyoto sightseeing
, it's no secret that Hongkongers love Japan. If you're missing the land of the rising sun, Grand Hyatt has launched a themed staycation that includes Japanese tea and sweets as a welcome refreshment, a Japanese bath ritual with
yukatas
(bathrobes), and an in-room dinner set menu for two from their popular Kaetsu restaurant. The dinner includes three appetisers, sushi, optional sashimi, a choice of a main, rice, soup and dessert. A 300ml bottle of junmai is also available at a special staycation price for thirsty diners.
Guests can choose between a Harbour View Plateau with Terrace Room or Harbour View Plateau Room, but it's worth noting that only guests 18 or above can stay in Plateau rooms, so this is one for the grown-ups.
When: Until September 30
Price: From US$475 (HK$3,680) per room per night
If you miss ... France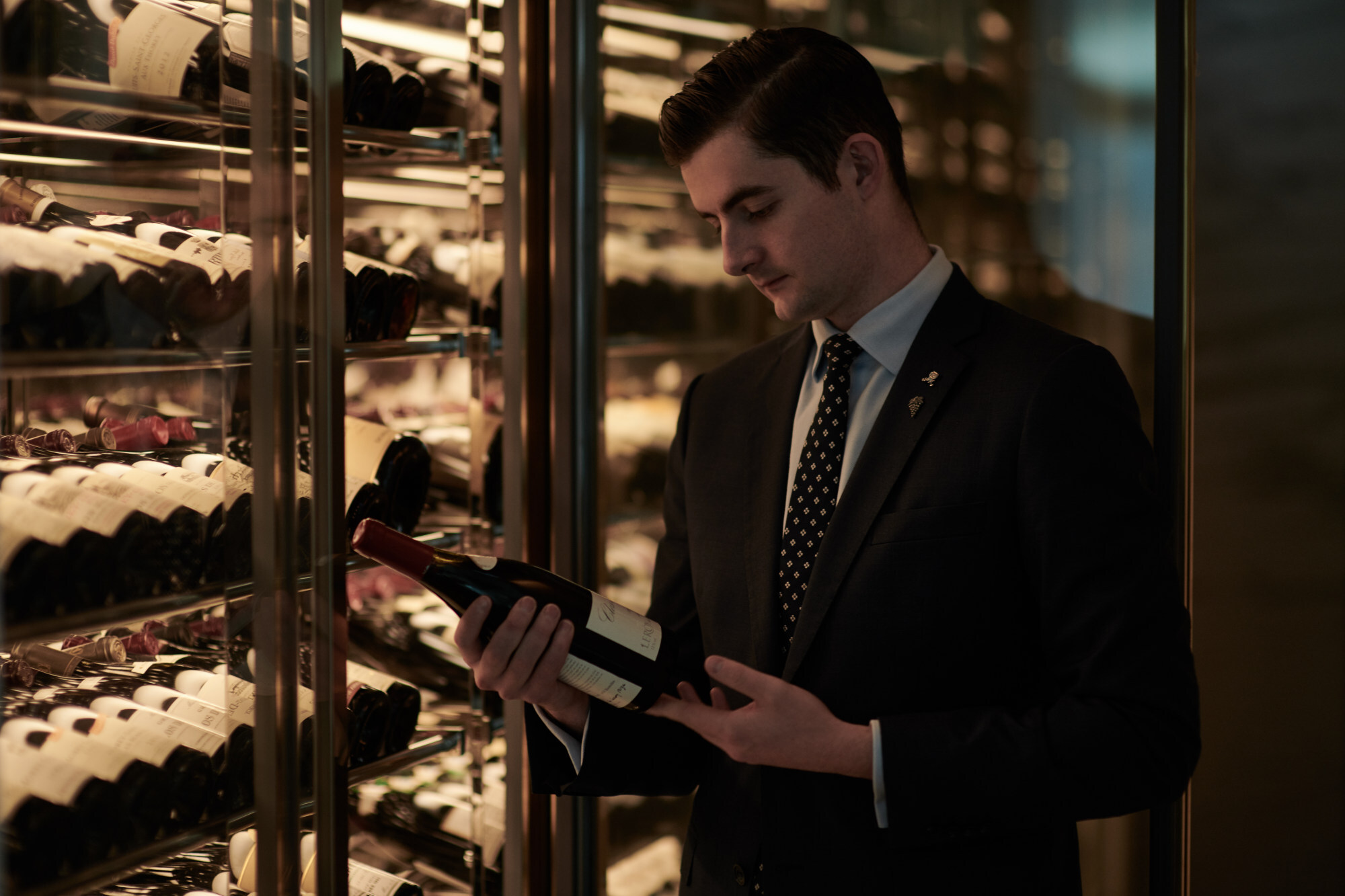 What: The St. Regis Hong Kong's L'Envol & Stay
Why:
The French are justly proud of their contributions to fine dining and exemplary service, and you can experience both with this package. The St. Regis takes the headache out of booking
the popular L'Envol
weeks in advance with a guaranteed dinner reservation for two, along with a HK$1,000 dining credit (which admittedly won't go a very long way at the two-Michelin-starred restaurant where the six-course menu is HK$2,188 per head, but hey, every little bit helps).
The hotel calls it "innovative French cuisine" due to the incorporation of French and Asian ingredients by culinary director Olivier Elzer, so expect to see dishes like Hokkaido sea urchin served with gamberoni prawn and crunchy fennel, or seared golden eyes snapper with edamame summer orange emulsion. There are also more than 800 wines and more than 130 champagne references, so knock yourself out (not literally, we hope).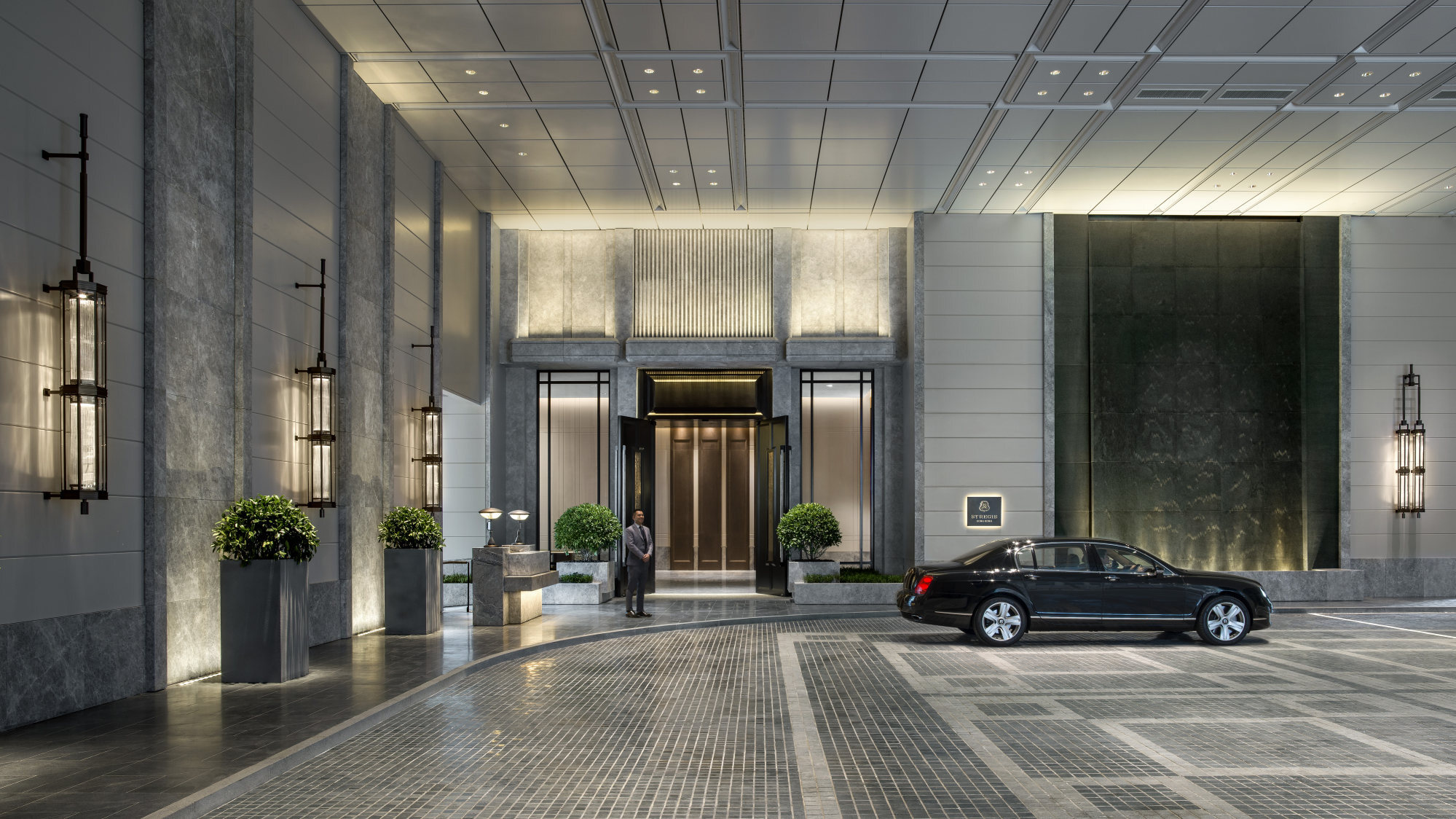 The piece de resistance, of course, is the round-the-clock butler service that the hotel is known for, so we encourage finding out just how personalised your stay can be.
When: Until October 31
Price: From HK$3,588 per room per night, upgrades at special rates
If you miss ... Thailand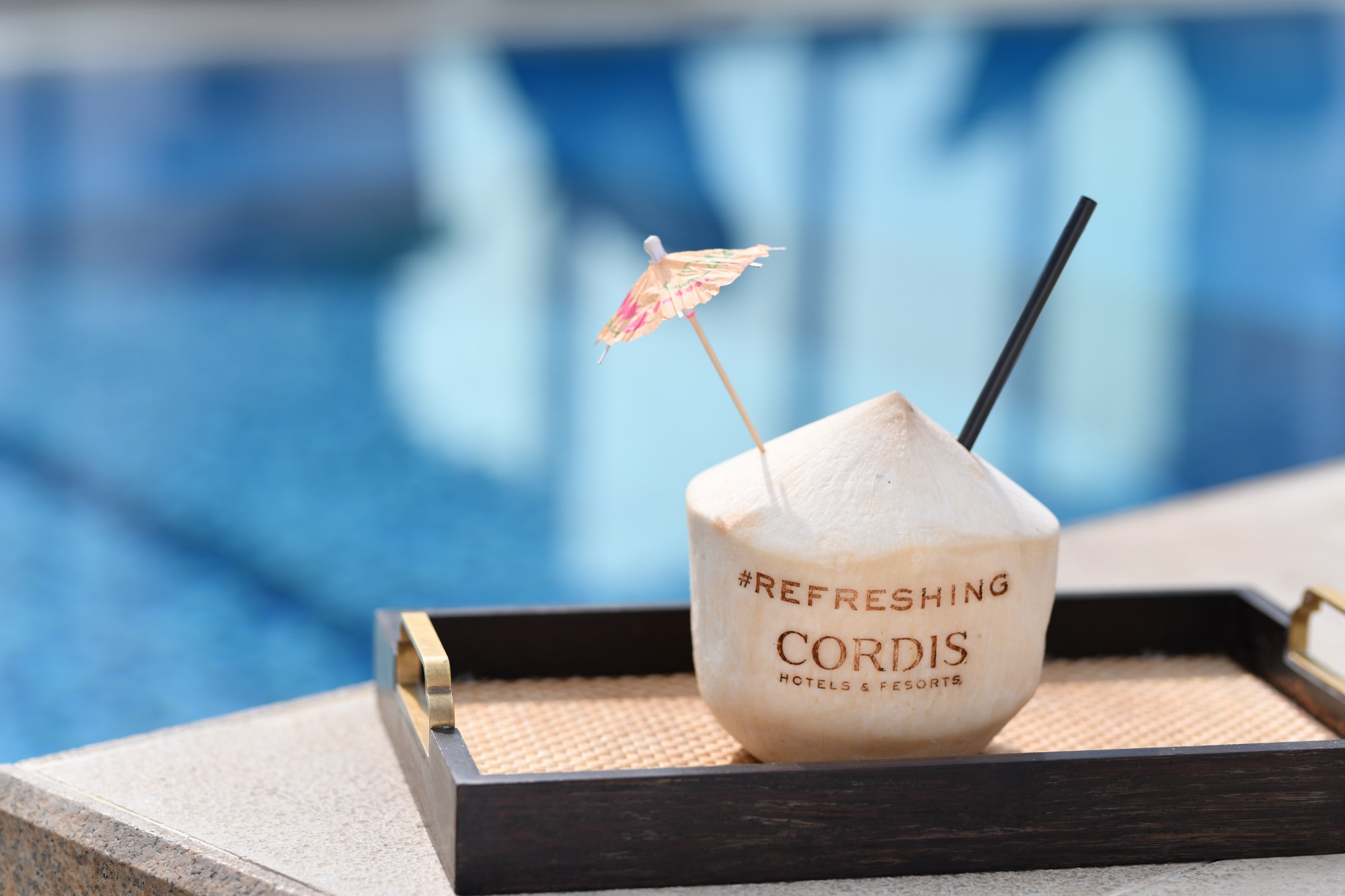 What: Cordis Hong Kong's 24 Hours in Bangkok
Why: A Thai massage, Thai boxing lesson and Thai dinner? Sign us up. Cordis brings you 24 hours in the land of smiles with a package that includes a hotel stay and breakfast buffet for two, along with two 60-minute massages at the award-winning Chuan Spa, a 60-minute private boxing lesson for two (there's a certified trainer present, don't worry), and fresh coconut by the pool to cool you down after beating your partner to a pulp.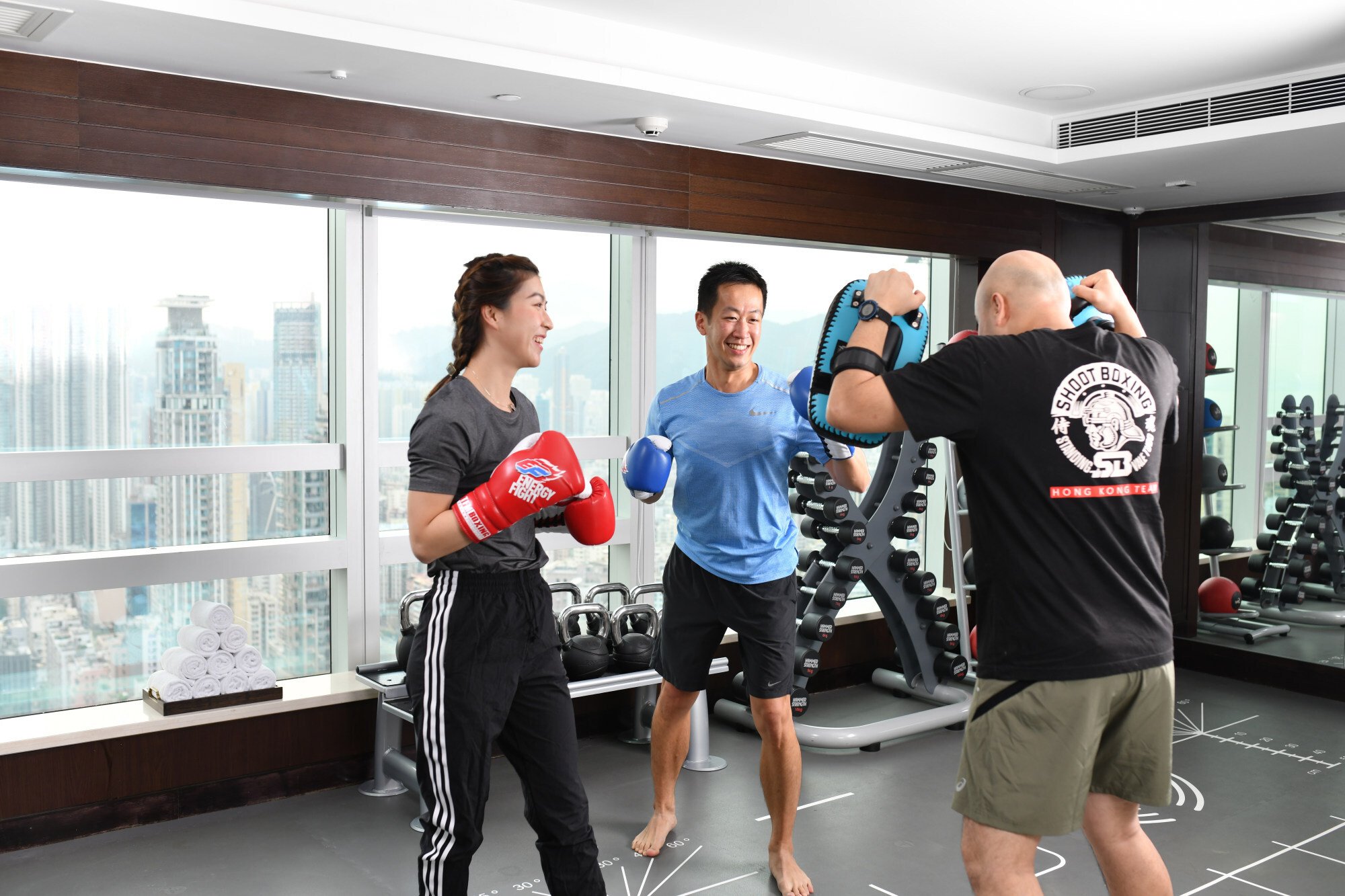 The stay also includes a private dinner served in your guest room that night, which includes Thai favourites such as Thai beef salad, tom yum goong with shrimp, Thai green chicken curry, mango sticky rice and fresh lime soda.
When: Until September 30; only available on Saturdays and Sundays
Price: HK$2,998 for a Superior Room per night; from HK$3,698 per night for a Club Deluxe Room with Club Lounge privileges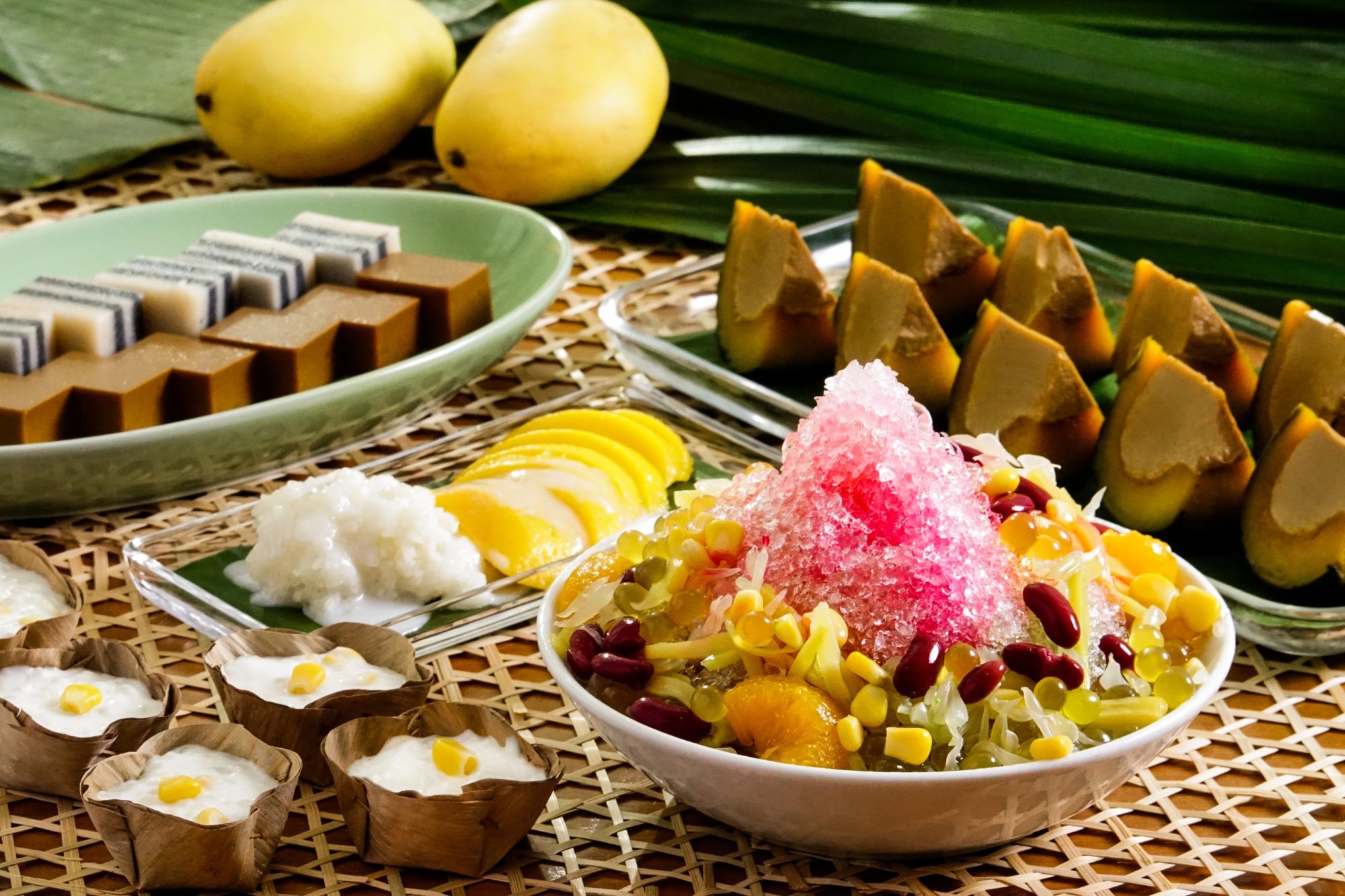 What: Hyatt Sha Tin's HK Stay. Thailand Way
Why: Another Thai-inspired offering (can you tell we love Thailand?) but one with more of a cultural twist, this package from the Hyatt Regency in Sha Tin includes a special market experience featuring booths from Thai brands, as well as Thai dancing, language and boxing workshops. As the market and workshops aren't available every day, we advise checking with the hotel when you book. At the moment of writing, the market is available on August 7, 8, 14 and 15; while the workshops are offered for free on August 14 and can be booked for a fee on other days.
The Tourism Authority of Thailand in Hong Kong is also getting involved, with amenity sets that include Thai products for guests to enjoy or bring home. A lunch or dinner buffet is also included in the package, offering everything from massaman durian curry with chicken to Thai-style shaved ice.
The hotel is also bringing their IG game with special Thai-themed AR filters that feature Songkran, deep diving and boxing, and offer a small gift if you tag them.
When: Until August 31
Price: From HK$1,250
If you miss ... the UK
What: The Hari's Wild Monkey Inn staycation package
Why: If you miss the flavours of a true British gin and tonic, look no further than the staycation at The Hari in partnership with Monkey 47 gin. Upon arrival, you'd be welcomed by one of five signature cocktails that features Monkey 47 Dry, Sloe or the coveted Barrel Cut gin. Monkey 47 is a batch-distilled and handcrafted gin that fuses classic British traditions alongside exotic botanicals that serves as a herbaceous base to delicious cocktails.
Guests can continue the party in their rooms with a DIY gin and tonic set that includes three miniature bottles of Monkey 47 Dry gin and Fever Tree tonic accompanied with botanic garnishes. Of course, the ginsanity continues with a masterclass hosted by Luca Andrei, formerly head bartender of La Petite Maison restaurants.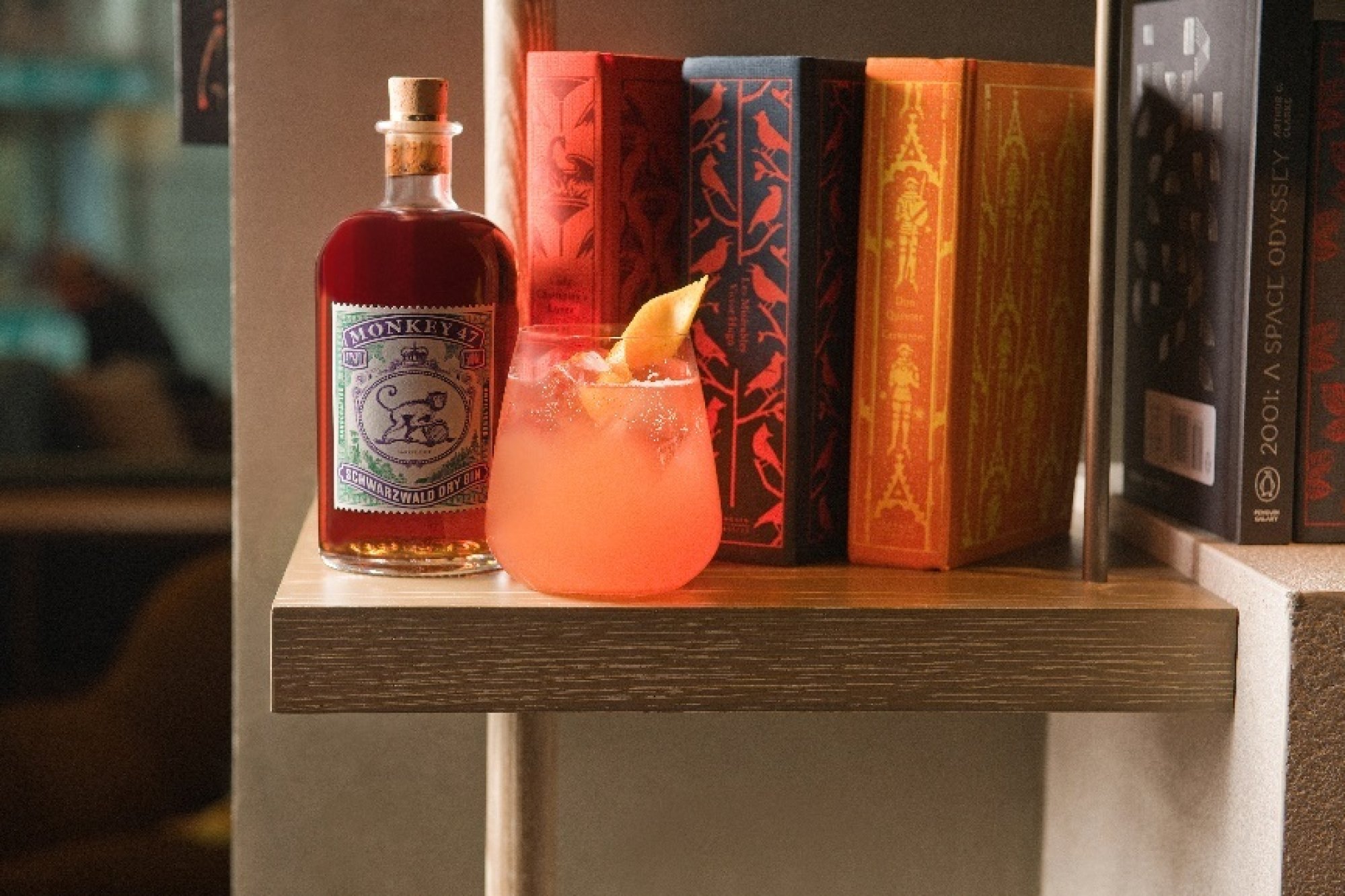 Other fun gin-related activities abound throughout the hotel. Apart from a gin cocktail paired menu at the hotel's Zoku Restaurant & Terrace, there is also a Find the Monkey challenge, where patrons who order cocktails from the special menu can follow clues to find all the hidden monkeys in The Lounge area to win a bottle of gin and more. If you're a true gin fan, book at least two days in advance to get the full experience.
When: Until September 15
Price: From HK$1,750 per room per night
Want more stories like this? Follow STYLE on Facebook, Instagram, YouTube and Twitter.

We've all done our fair share of staycations by now – but this summer Hong Kong hotels are upping the game with holistic packages recreating a foreign getaway
Try out Grand Hyatt Hong Kong's A Taste of Japan, check into Cordis Hong Kong's 24 Hours in Bangkok or book The Hari's Wild Monkey Inn staycation package