Why char siu is old Hong Kong's classic comfort food – and how top Michelin-starred chefs are keeping it in foodie vogue today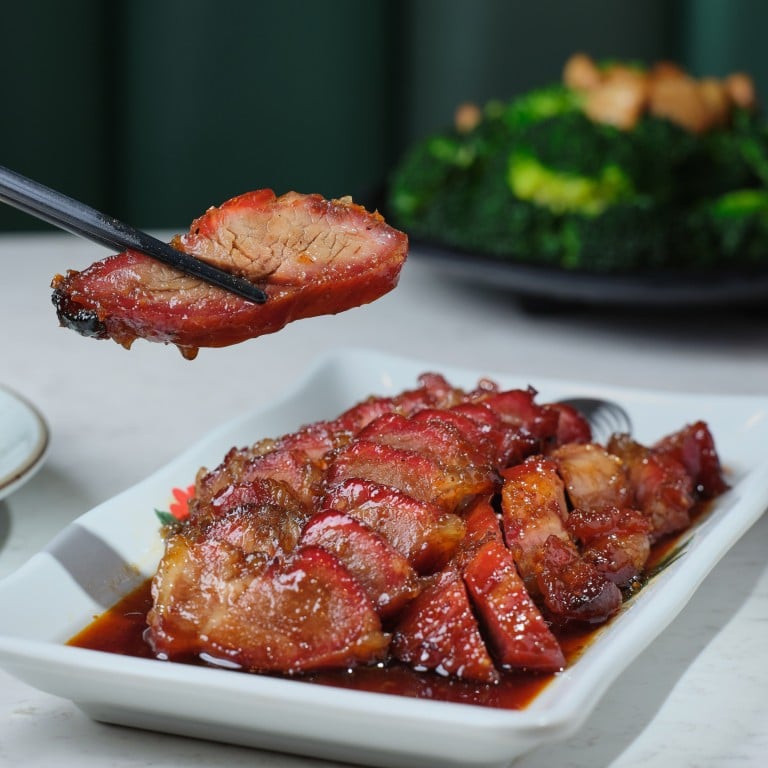 Char siu, easily the most well-loved among the repertoire of Chinese roast meats, loses something in its basic English name, barbecued pork. This sweetly marinated and basted meat is beloved by young and old, has become a symbol of comfort food in Cantonese cuisine, and means so much more than just barbecued or roasted meat.
The term "char siu" appeared in royal recipe books over 3,000 years ago in the Zhou dynasty. This was the era when menus featured a lot of grill or barbecue recipes. The original Chinese character was akin to that for skewered pork, but as time wore on the recipes evolved to improve on the marinade, baste and the all-important fat distribution.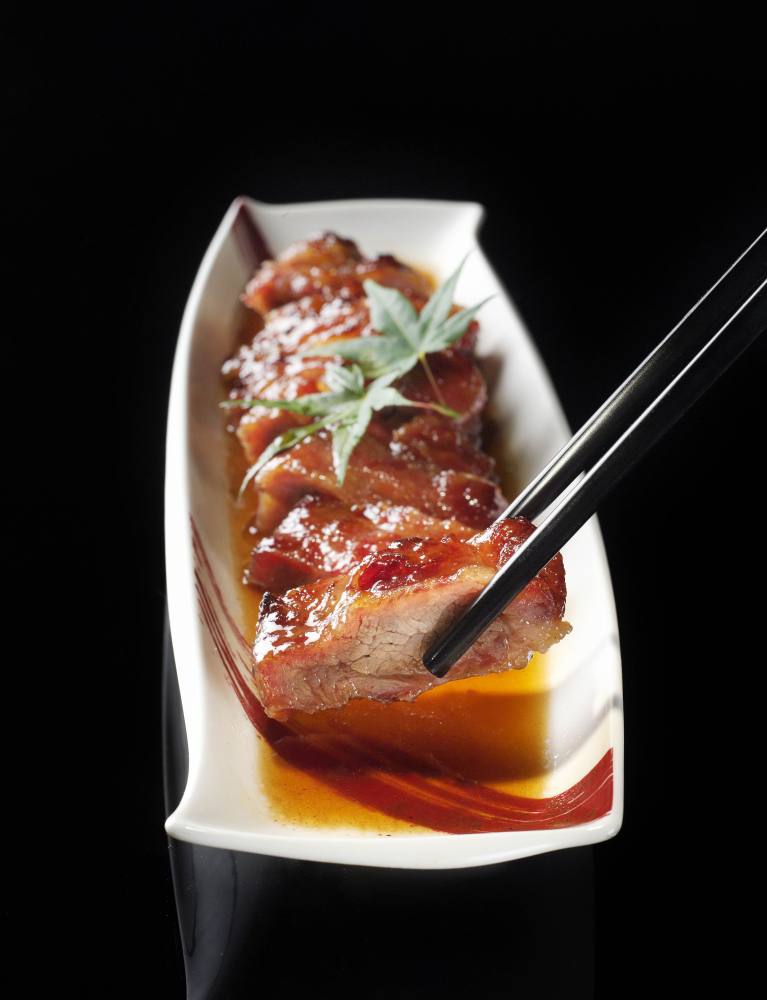 The character changed from "skewer" to char, meaning "fork", which could be due to the evolution of Cantonese in the southern provinces where char siu and roast meats were most prominent.
As a reflection of changing tastes, during the 1950s the best variety in town was "floor scraping" char siu. Fortunately, the term did not apply to the cooking method, but to the pigs used that were so fat their bellies scraped the floor – a sign of the preferred fat content at the time.
Fast forward to the present and char siu is available everywhere from fast-food chains such as Cafe de Coral to Michelin-starred establishments such as Ritz Carlton's Tin Lung Heen.
"We have two different kinds of bastes at Tin Lung Heen," says chef de cuisine of the restaurant, Paul Lau Ping-lui. "When we use local mui tou (pork shoulder), we baste it with osmanthus honey, and use a plain honey base on the Iberico pork: there's more fat when we use the Spanish produce, which dissolves into more of a char."
Menex Cheung, executive chef and chef de cuisine of China Tang Landmark, believes that char siu is the city's quintessential comfort food. "In my opinion, char siu in Hong Kong is a unique culture itself, whether it is from a classy Chinese restaurant or a siu mei food stall in the wet market," he says. "Its uniqueness lies in the proportion of fat and lean meat – such as 1:1, 3:7 or all fat – the caramelisation and other details, which could not be experienced anywhere else on earth."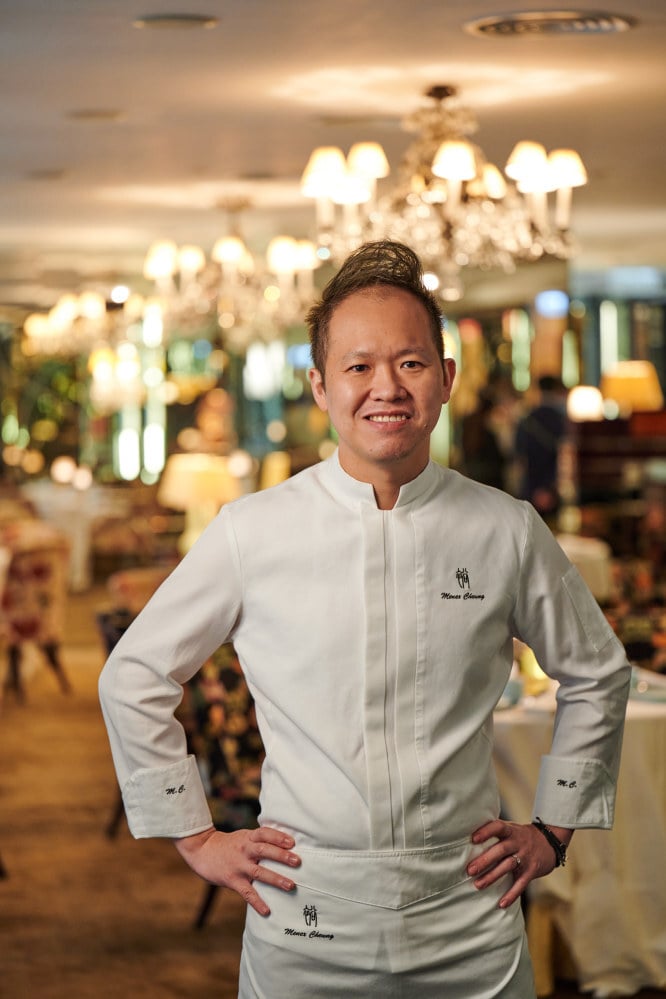 "We try our best to maintain a 3:7 fat-to-meat ratio as we consider this to be the golden ratio for char siu," says James Ng, a third-generation restaurateur specialising in roast meats. Co-founder of Goose Manor, James' family has been operating famous roast goose restaurant Yue Kee, in Sham Tseng, since his grandfather's time. "We use the mui tou cut of Chinese pork and we've got a very steady supplier who provides us with a consistent product with the right fat distribution," he says.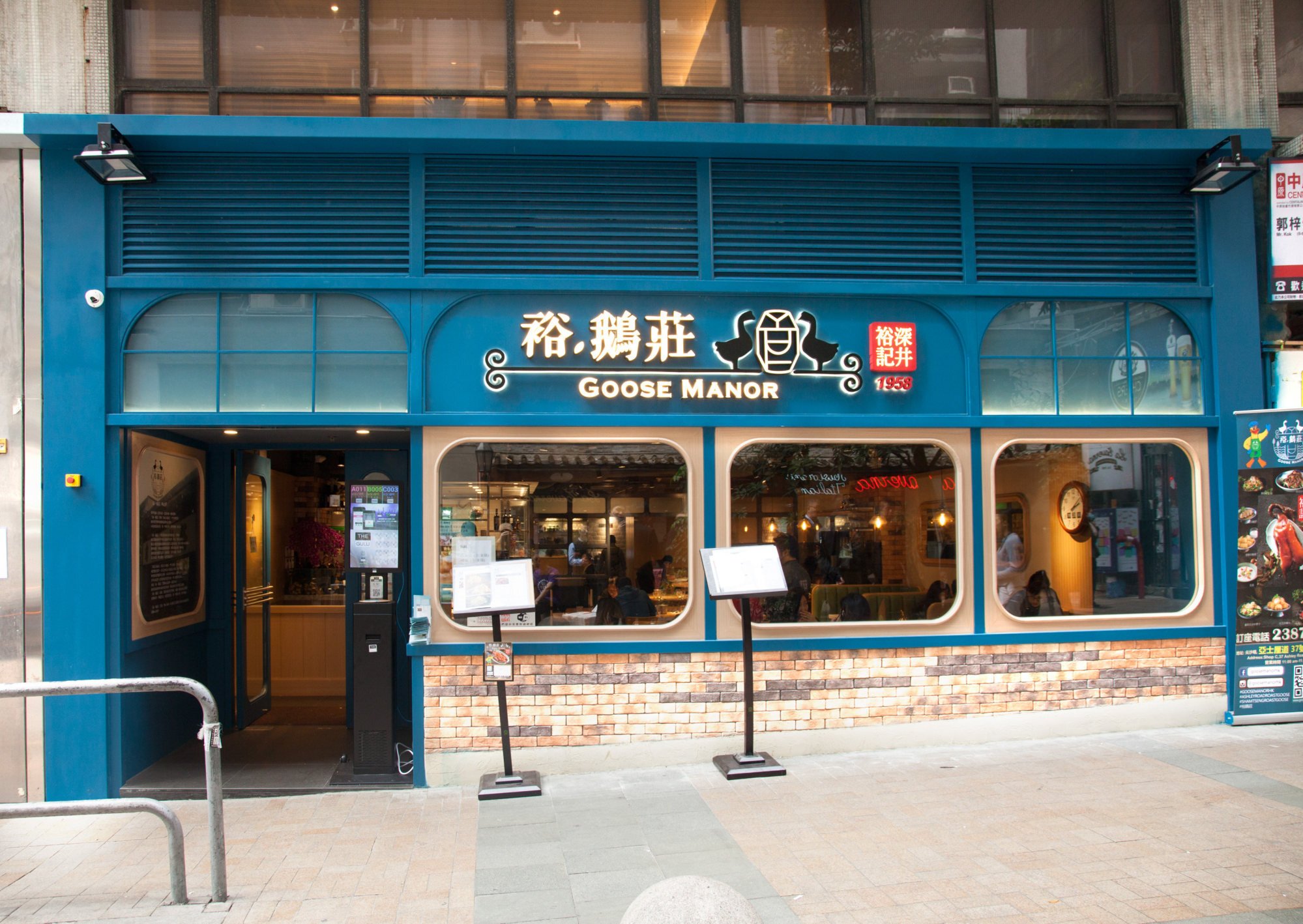 Cheung believes the devil is in the detail in differentiating char siu. "Char siu is a delicacy with a very long history. Recipes are pushed to near perfection with minor differences. I believe the differences are related to whether the best cuts of meats and ingredients are used," he adds.
"For the sake of saving cost, some choose to compromise on details, such as keeping too much fat or lean meat – the result is naturally imperfect. Some char siu is not made and served fresh – it will naturally not be in the best condition to be enjoyed. I believe the key to the best char siu is the willingness to choose and use the best ingredients."
Typical ingredients that go into a char siu marinade include soy sauce, chu hou sauce, oyster sauce, shallots, spring onions, ginger and sugar. The proportions are, of course, the secret sauce of each recipe, but Lau says, "The gold standard is being able to taste the soy in the meat."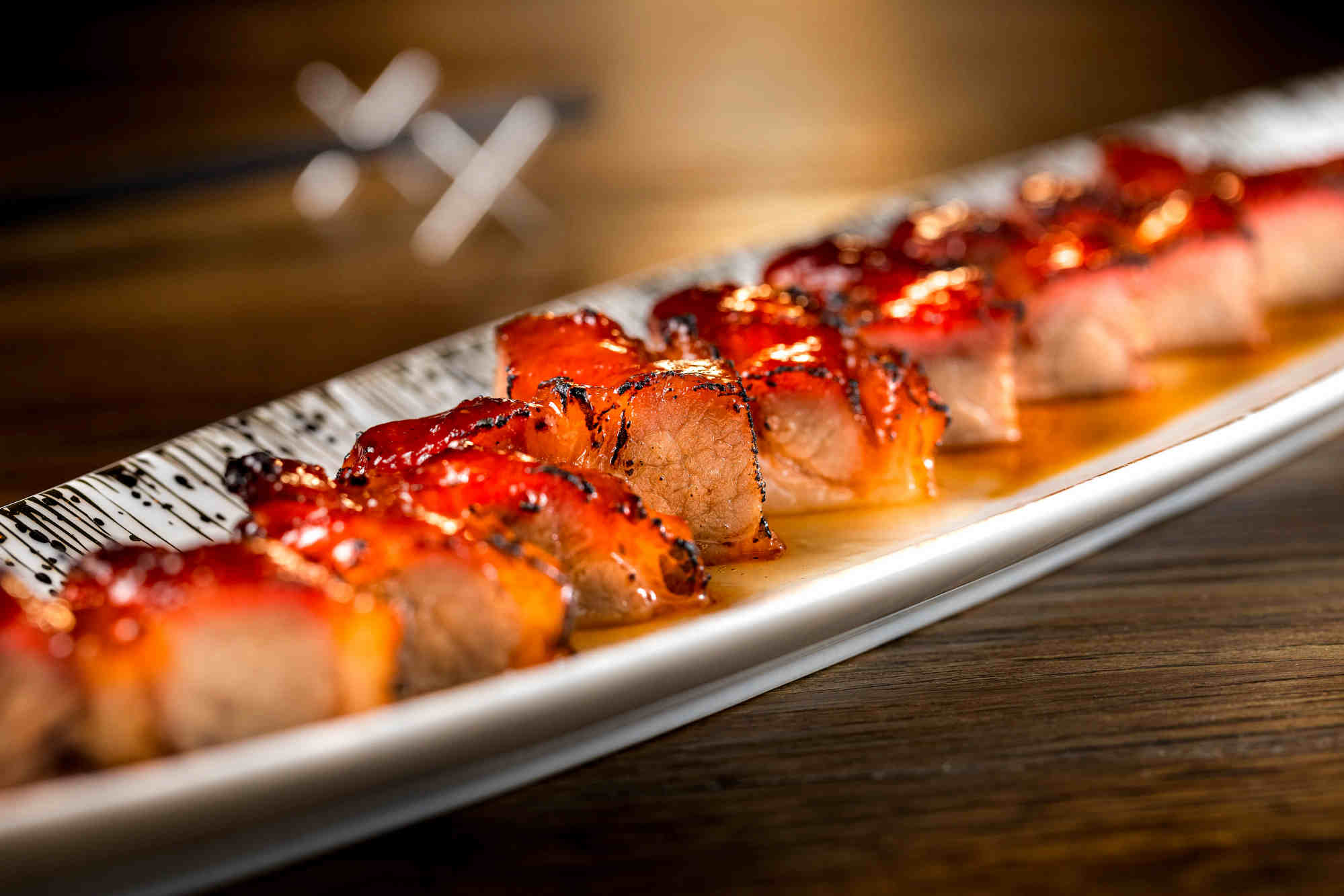 "Our methods are a bit more traditional," comments Ng. "Our chef is from Zhuhai and he also prefers the classic version of the roast meat. Our char siu is less sweet, stronger on the marinade flavour, because we feel that too much sweet baste will overpower the other elements of the dish."
"A Hong Kong char siu is definitely sweeter. I don't remember it being sweet when eating it as a kid – it's definitely a trend that stuck in the last 15 years," Ng says. His favourite way to eat char siu is with roast pork belly on rice with ginger and shallot oil as garnish.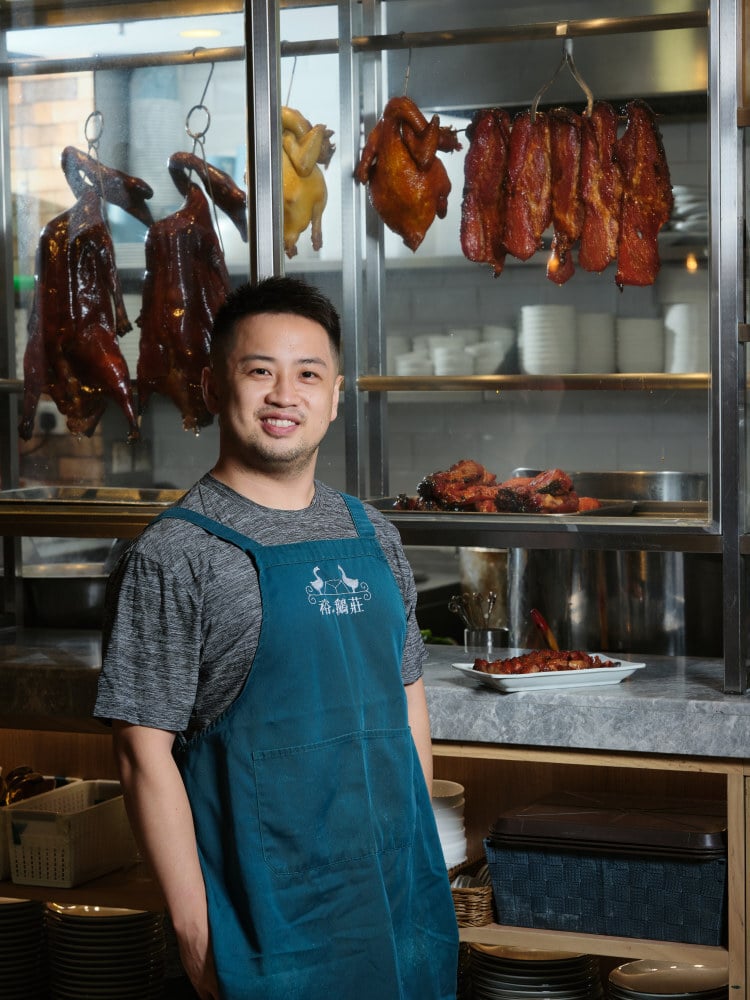 Chef Cheung prefers to have his straight: "Char siu is best served when freshly roasted with a bowl of hot rice and a splash of char siu sauce. You can certainly add a sunny-side-up egg with caramelised edges. However, the egg could drown out the true flavour of char siu."
So there you have it. Whether it's the char, baste, marinade, meat, fat or all of these elements together, everybody loves char siu done just how they like it.
Even chefs cannot agree on one standard. The only thing that is certain, is that we all love it.

Shifting tastes since the Zhou dynasty mean there are many recipes for Cantonese barbecued pork, evolving over centuries from skewers and 'floor scraping' fat to imported Iberico
Top chefs including Goose Manor's James Ng, Tin Lung Heen's Paul Lau Ping-lui and Menex Cheung of China Tang Landmark share their meaty secrets