Where to drink tea cocktails in Hong Kong: how the city's mixologists are infusing their beverage menus with innovative recipes at Woo Cheong Tea House, The Envoy and Tell Camellia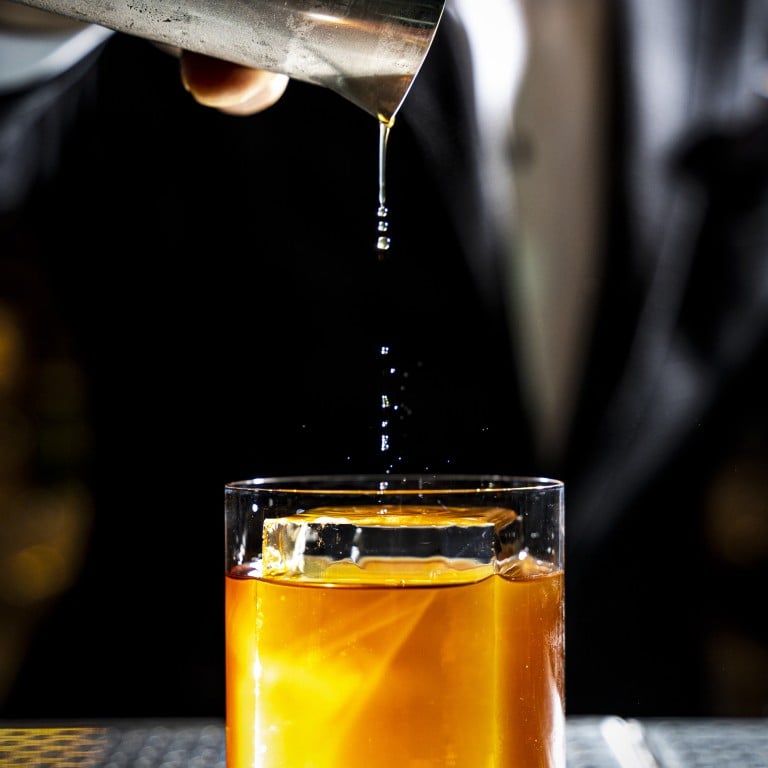 China's love affair with tea is well known. The country is the largest tea producer in the world and one of the largest consumers of the drink, too. Lu Yu wrote the world's first monograph on the subject, The Classic of Tea, more than a thousand years ago in the Tang dynasty.
Here in the present day, Hongkongers still go crazy over tea, whether it's a cup of
nai cha
for breakfast,
some Puer
alongside yum cha, or a bubble tea in the afternoon. It should come as no surprise then that tea cocktails are becoming a common sight on bar menus around town.
It's not just the local preference for tea that makes this a sensible idea, though. The various essences of different Chinese teas – from the earthiness of Puer to the floral notes of jasmine, not to mention different teas from further afield – provide a range of rare flavours that can create cocktails with distinctive profiles.
Gagan Gurung has been leading this revolution since 2019 when he opened the "100 per cent tea-influenced"
Tell Camellia in Central
where all of the cocktails are made with tea – either camellia or tisane.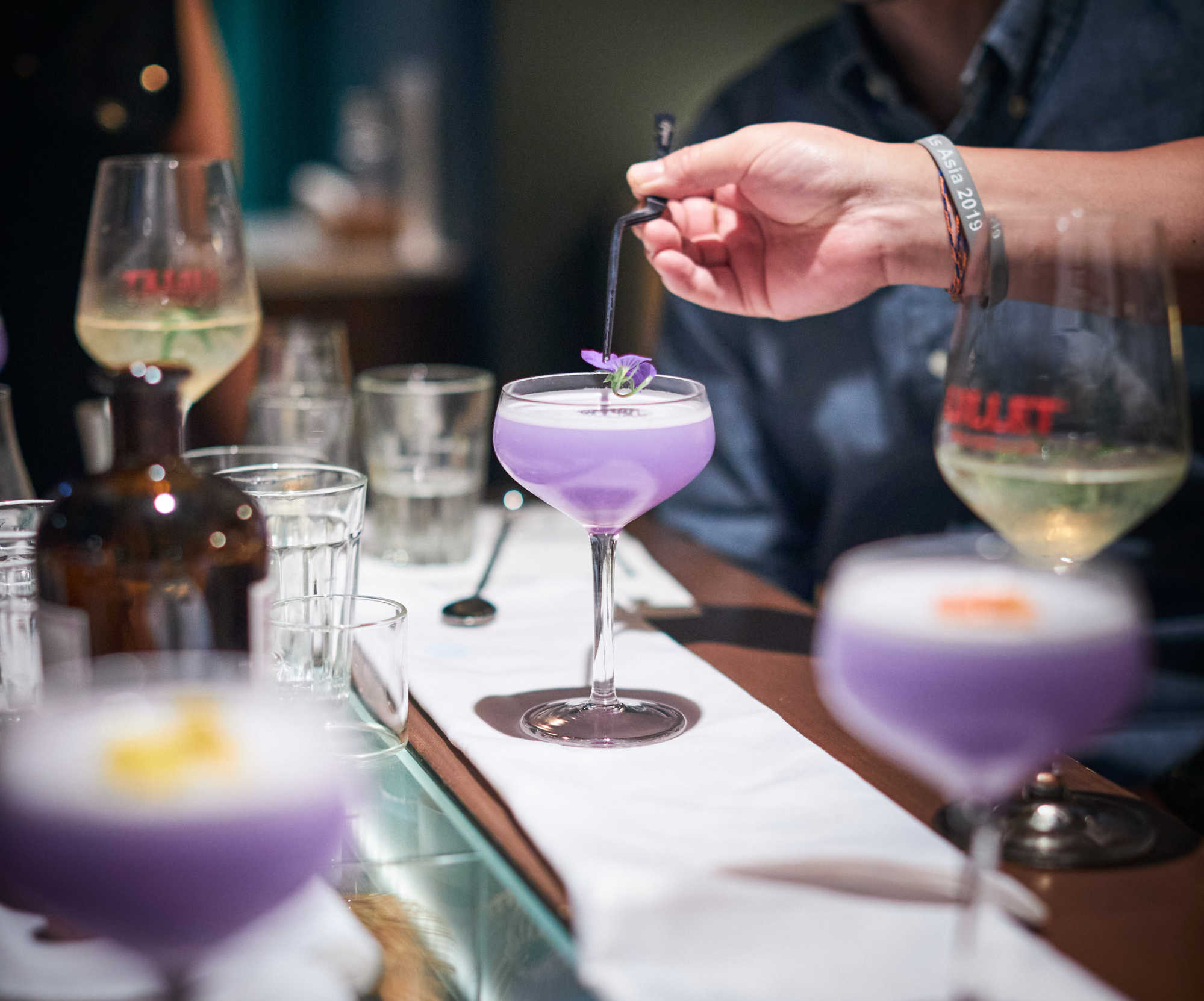 Forget TWG or Twinings, there's a world of tea at Gurung's establishment. Cocktails are named by country and make use of a particular tea grown there. Guests will notice familiar teas on the menu – Sencha (Japan), Ceylon (Sri Lanka), Assam (India) – but more exotic teas also feature. The Australia recipe is home to a medley of flavours including Yalanji rain tea, Tim Tams, clarified strawberries, blue cheese, koala munchies and whisky, while the Brazil is a punchy mix of Brazilian BOP tea and a mate distillate paired with yuzu, coriander, acai berries, spices, mescal and cachaca. It's innovative combinations like these that pushed Tell Camellia to No 23 on last year's Asia's 50 Best Bars list.
Customers' current favourite, though, is the Teapresso Martini. A combination of hojicha tea, vodka and malted cacao, topped with pistachio dust, its roasted, nutty, dark chocolate flavours linger on the palate, while its frothy texture matches that of an Espresso Martini, one of Gurung's inspirations.
"I've always dreamed about making cocktails that have a strong tea profile but which are simple and easy to make anywhere around the world," he says. "I did a Google search and couldn't find anything along those lines, so I started researching flavour profiles and textures, which I think are perfectly balanced in this cocktail."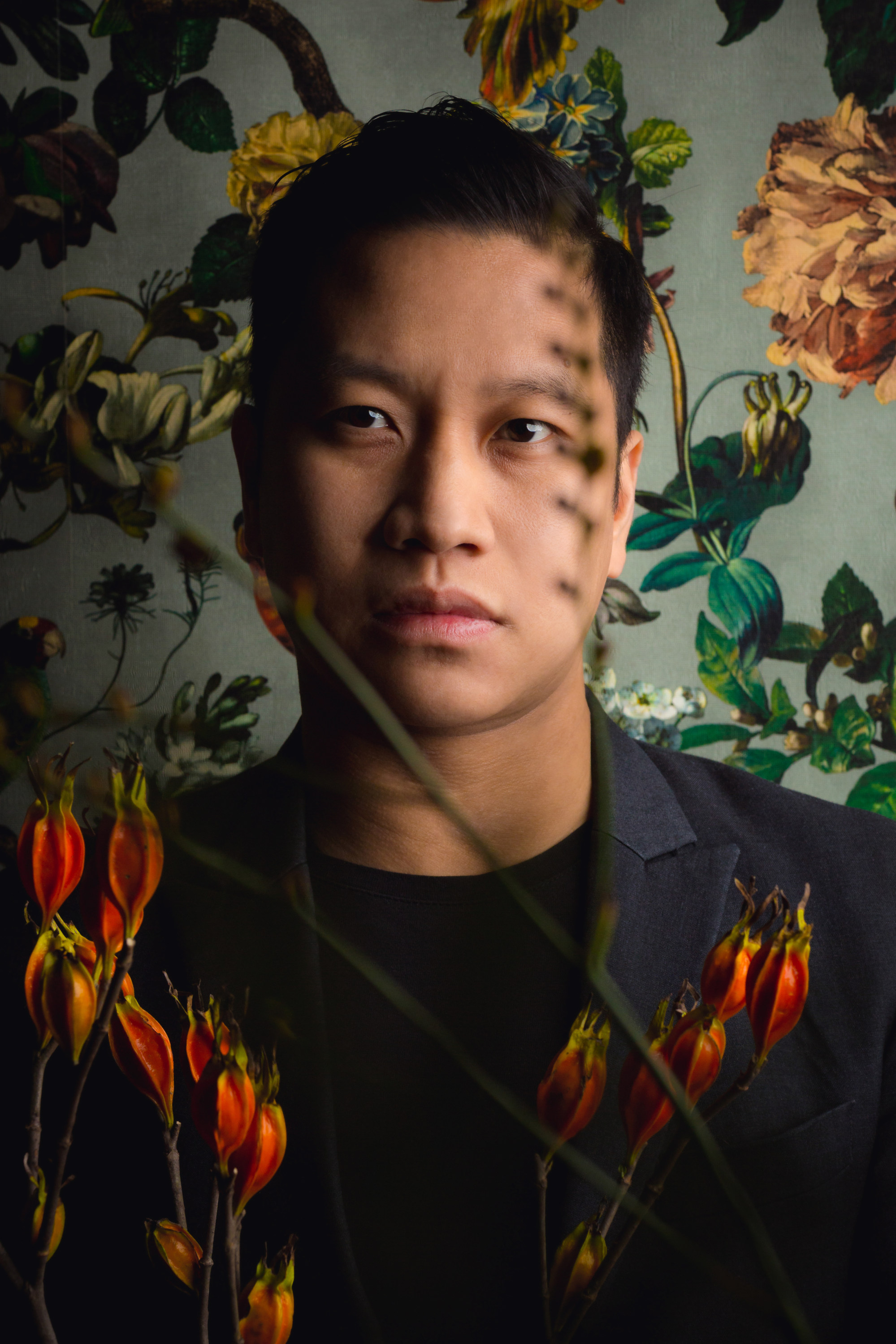 It's not just bars that are getting in on the act. Woo Cheong Tea House, which occupies the space vacated by The Pawn in Wan Chai, serves an array of tea-based cocktails alongside its baskets of dim sum. There are six house signatures on the menu using osmanthus, jasmine, oolong, Puer, lap sang and chrysanthemum teas.
"We thought that for our first menu it would be nice to come up with a drinks menu based on our restaurant's name. We have nearly 20 different types of Chinese tea in our restaurant, so it made sense for us to make use of the selection," explains Karlton Cheung, bar manager.
"We took classic cocktail recipes as a base and then started to play around with different flavours to find the right balance that matched with our philosophy, 'innovating with tradition', which celebrates Wan Chai's status as a meeting point for old and new culture."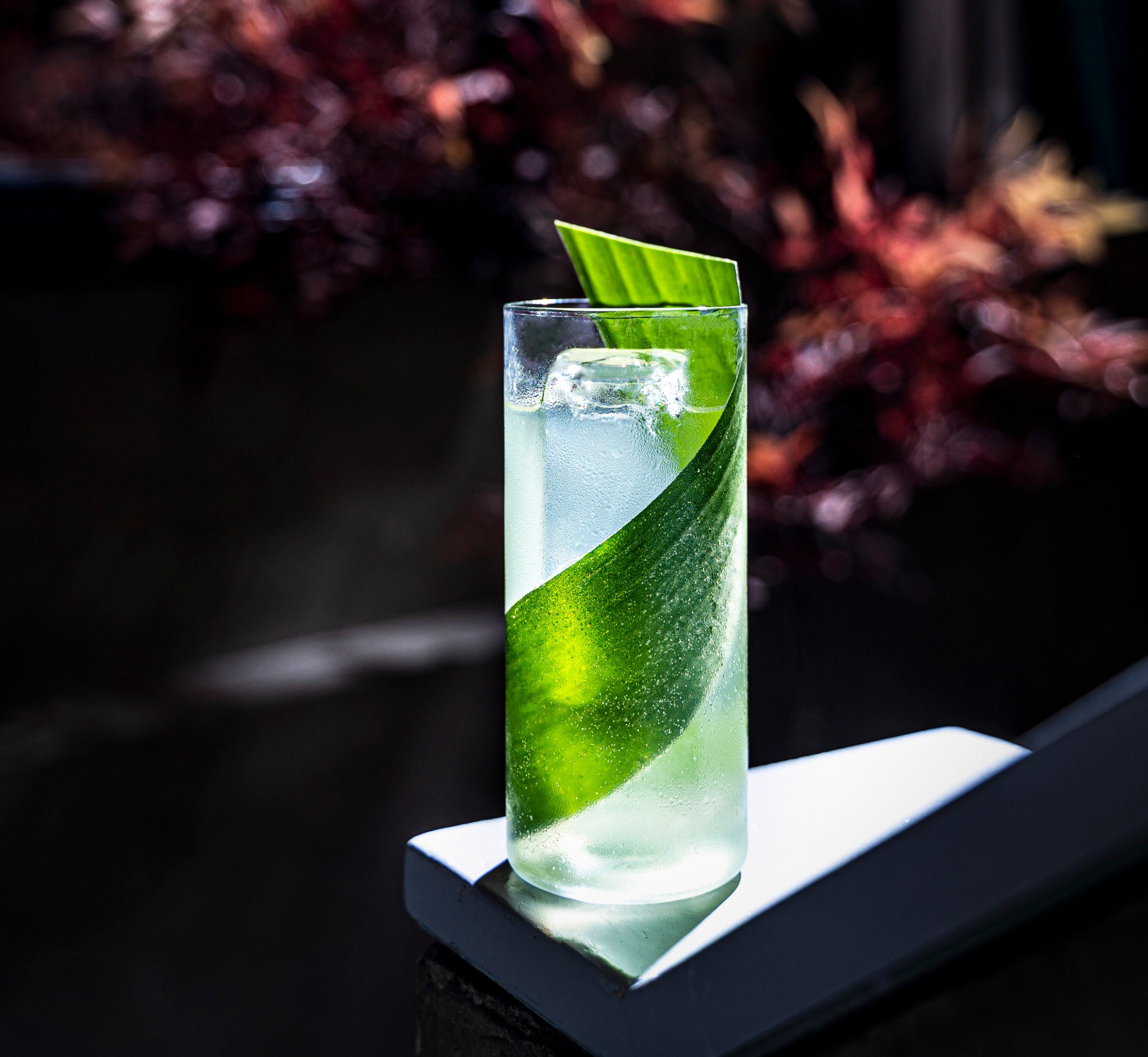 A stand-out is the Puer Salted Tangerine Old Fashioned, which combines Puer with a salted tangerine infused blended Scotch, orange and mandarin bitters and demerara sugar. The bold, straightforward Scotch is enhanced thanks to the savoury notes coming off the preserved tangerine, while the Puer lingers tantalisingly on the finish. "It's not difficult to utilise teas in cocktails," says Cheung, "but timing is crucial. You can easily overpower the drink by infusing for too long, especially since we also distil tea in-house to achieve a bold flavour."
At The Envoy in Central, bar manager Hungie Fong agrees that tea is a versatile cocktail ingredient that allows for intriguing flavour combinations. The biggest difficulty with tea cocktails these days, he says, is getting your hands on the right kind.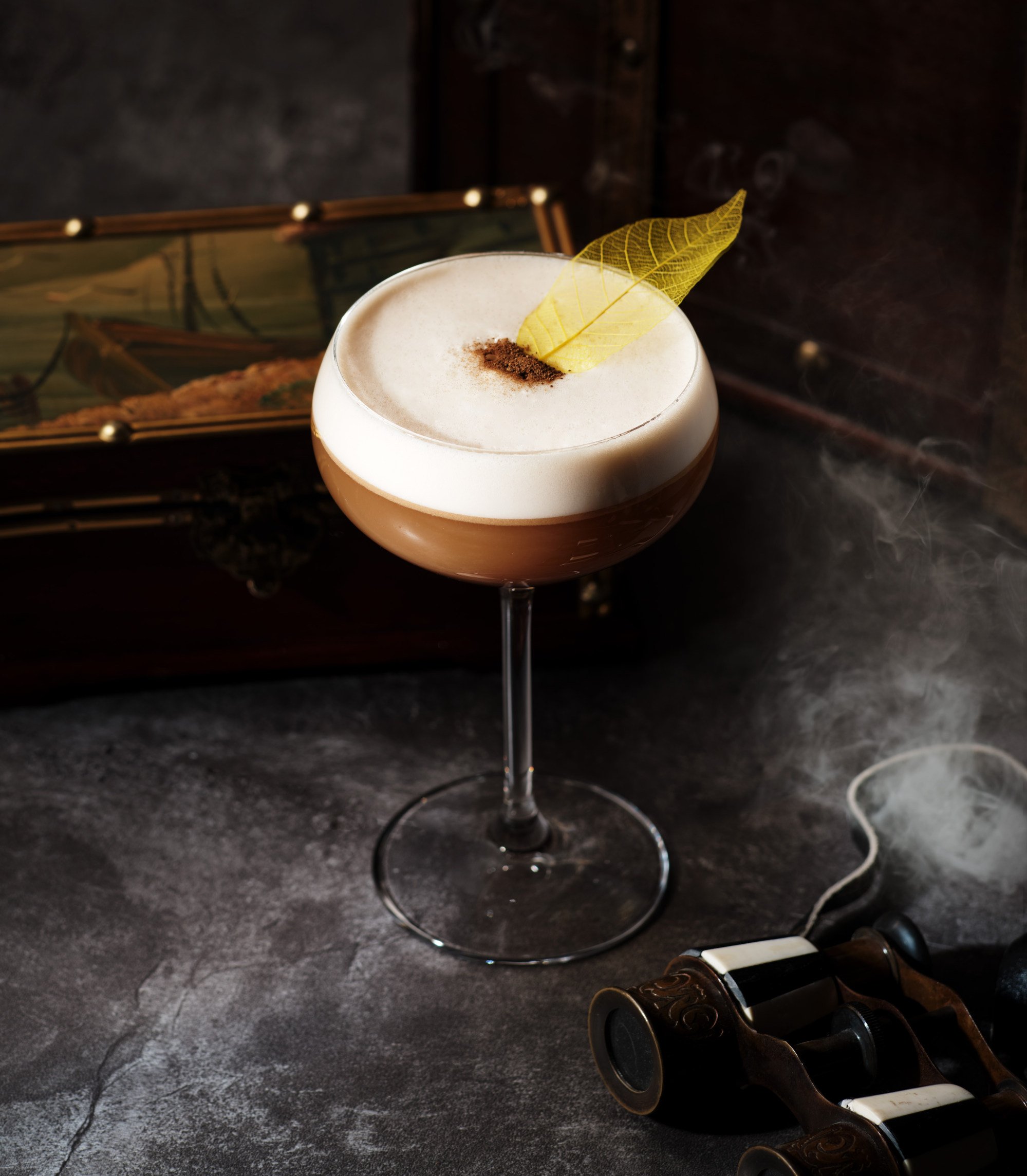 "Sourcing the right tea can be difficult as flavours can vary due to the instability of climate and production. With the ongoing pandemic we've been having additional headaches with the logistics. And you really have to spend time and effort to experiment and select the perfect tea for your cocktail."
The pain is worth it, though, for the tremendously sippable Toy Train. Inspired by the famous Darjeeling Express Railway, dubbed the "toy train", that once took precious hand-picked teas from the Himalayas mountains to teapots around the world, the cocktail is created with a house-made Darjeeling tea cordial, Hapusa gin, amazake, orgeat and egg white.
The result is a smooth, milky drink with well-balanced flavours of fermented rice and tea, and a hint of spiciness provided by the Indian gin. "The Darjeeling tea's fruity fragrance alongside amazake's natural rice sweetness gives the cocktail a balanced mellow sweet finish," explains Fong. "That's what makes it special – that harmonic blend of flavours."

The growing craze for tea in recent years (think bubble tea, yum cha and nai cha) has nudged this age-old aromatic beverage into the domain of cocktail infusion
Forget TWG and Twinings: Tell Camellia's Gagan Gurung uses exotic teas, and Karlton Cheung's Puer concoction is a signature at Woo Cheong Tea House, paired with dim sum