12 best Italian restaurants in Hong Kong, from three-Michelin-starred 8 1/2 Otto e Mezzo Bombana and Ritz-Carlton's Tosca di Angelo, to Sabatini Ristorante Italiano at the Royal Garden Hotel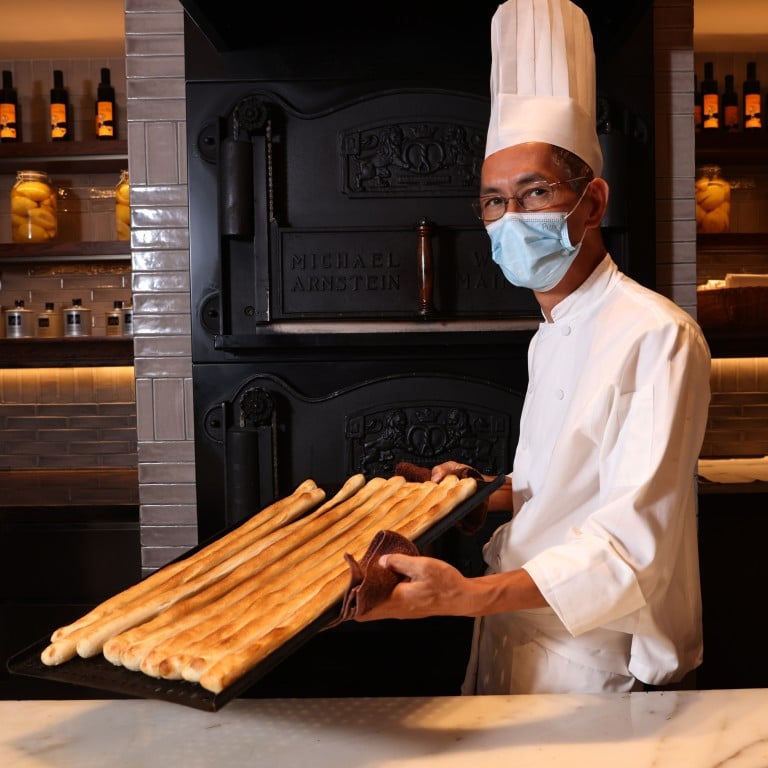 From busiate trapanesi from the Mediterranean, to specialities from Piedmont, Naples, Sicily and Rome, the best places for Italian food in Hong Kong cover a vast range of dishes and regions, with something for every palate.
We've picked 12 restaurants that we think offer some of the finest Italian dining options in the city. Buon appetito!
1. Tosca di Angelo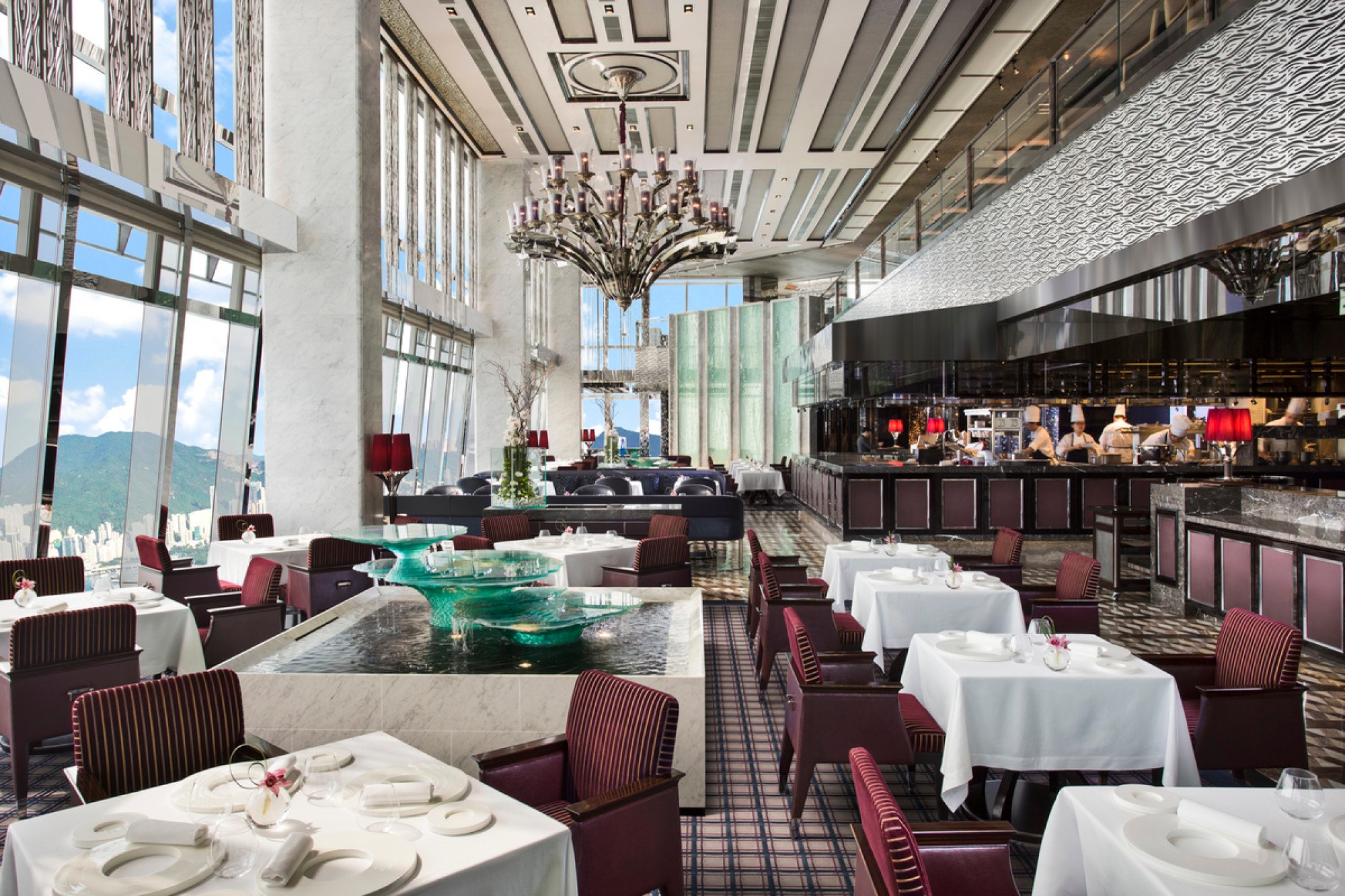 Taking pride of place atop the 102nd floor of the International Commerce Centre, within The Ritz-Carlton Hong Kong, Tosca di Angelo has a bird's-eye view of the city below which is hard to beat, but its interiors – boasting two statement chandeliers and water features – do well to draw diners' attention back inside.
What steals the show here, though, is the food, with the open kitchen providing a window behind the scenes into chef Angelo Aglianó's contemporary Mediterranean cuisine. Highlights include the busiate trapanesi, a Sicilian pasta dish with red prawns and Swiss chard, and desserts such as the tiramisu served with a coffee granita.
102/F, The Ritz-Carlton Hong Kong, ICC, 1 Austin Road West, West Kowloon
2. Theo Mistral by Theo Randall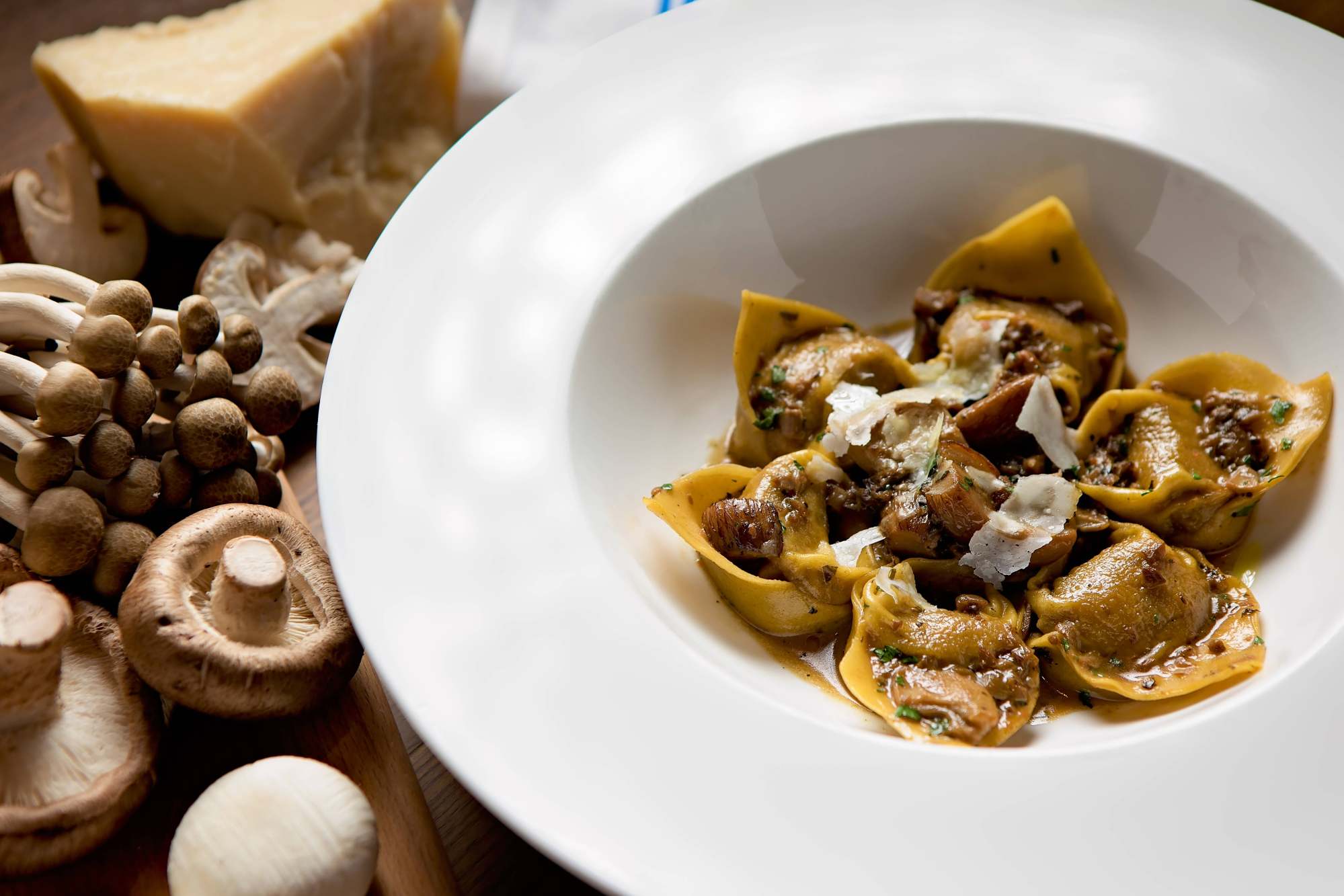 Celebrated British chef Theo Randall has brought his expertise to contemporary Italian eatery Theo Mistral. Randall, formerly of London's renowned The River Café, sources the best in local and Italian produce for his rustic approach to fine dining. Inspired by Randall's regular travels through Italy, the menu at Theo Randall elevates seasonal ingredients.
Signature dishes include a handmade cappelletti pasta filled with slow-cooked goose, lardo and Parmesan, served with a porcini and girolle mushroom sauce. For something sweet, opt for the well-balanced Amalfi lemon tart with caramelised almonds, crystallised lemon and sweet sour cream.
Level B2, InterContinental Grand Stanford Hong Kong, 70 Mody Road, Tsim Sha Tsui East
3. Sabatini Ristorante Italiano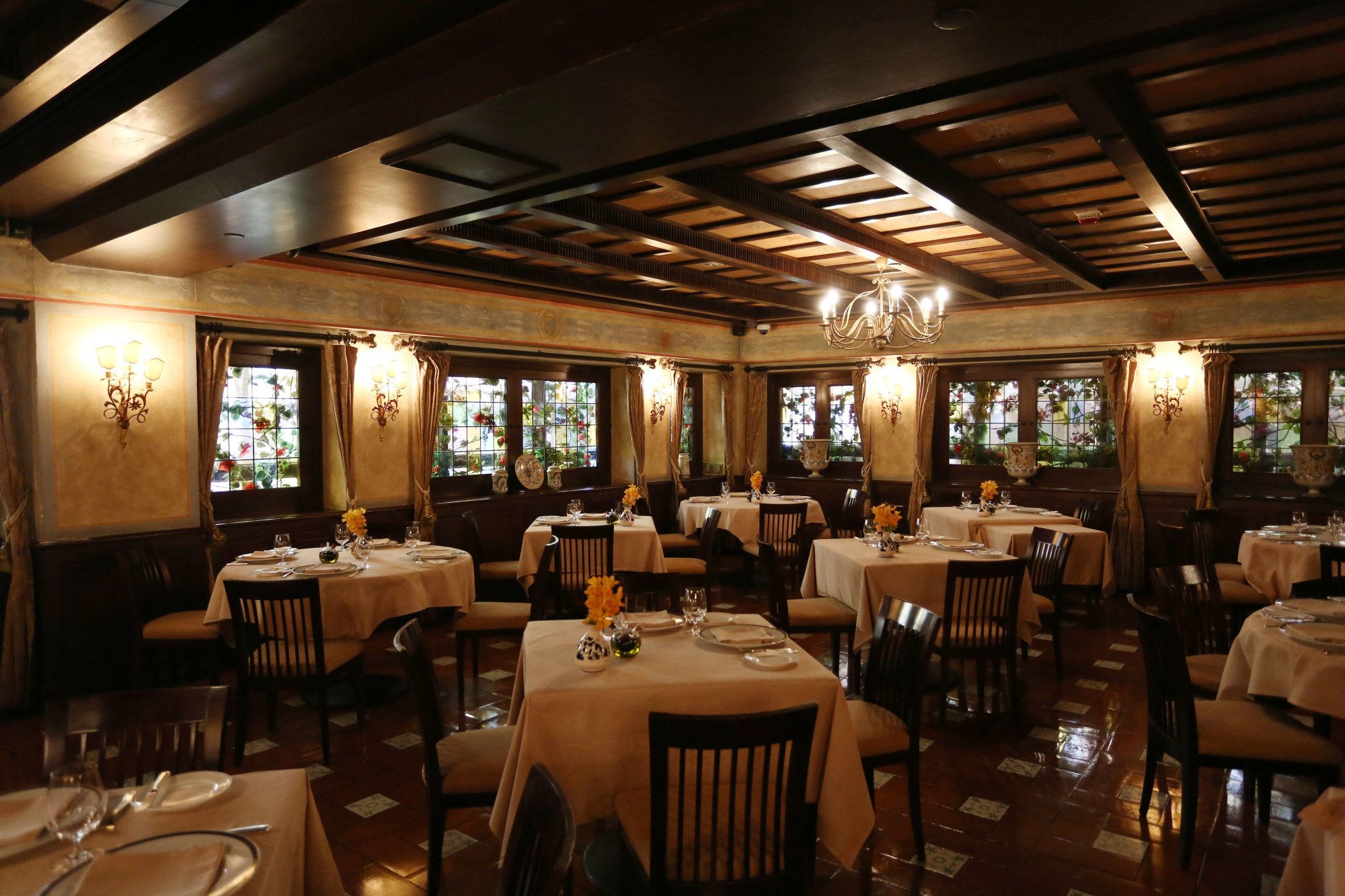 Sabatini Ristorante Italiano has been serving traditional Roman fare from its home at The Royal Garden Hotel for more than two decades. Its rustic dishes are complemented by the old-world charm of its interiors. The ambience is cemented by a team of musicians who take requests for tableside performances in several languages.
Highlights include the range of home-made pastas, including Sabatini's signature linguine with scampi, clams and mussels, while a rotating selection of seasonal specialities includes truffles and white asparagus. A robust dessert trolley offers a selection of cakes and tarts to round off a meal.
3/F, The Royal Garden, 69 Mody Road, Tsim Sha Tsui East
4. Octavium Italian Restaurant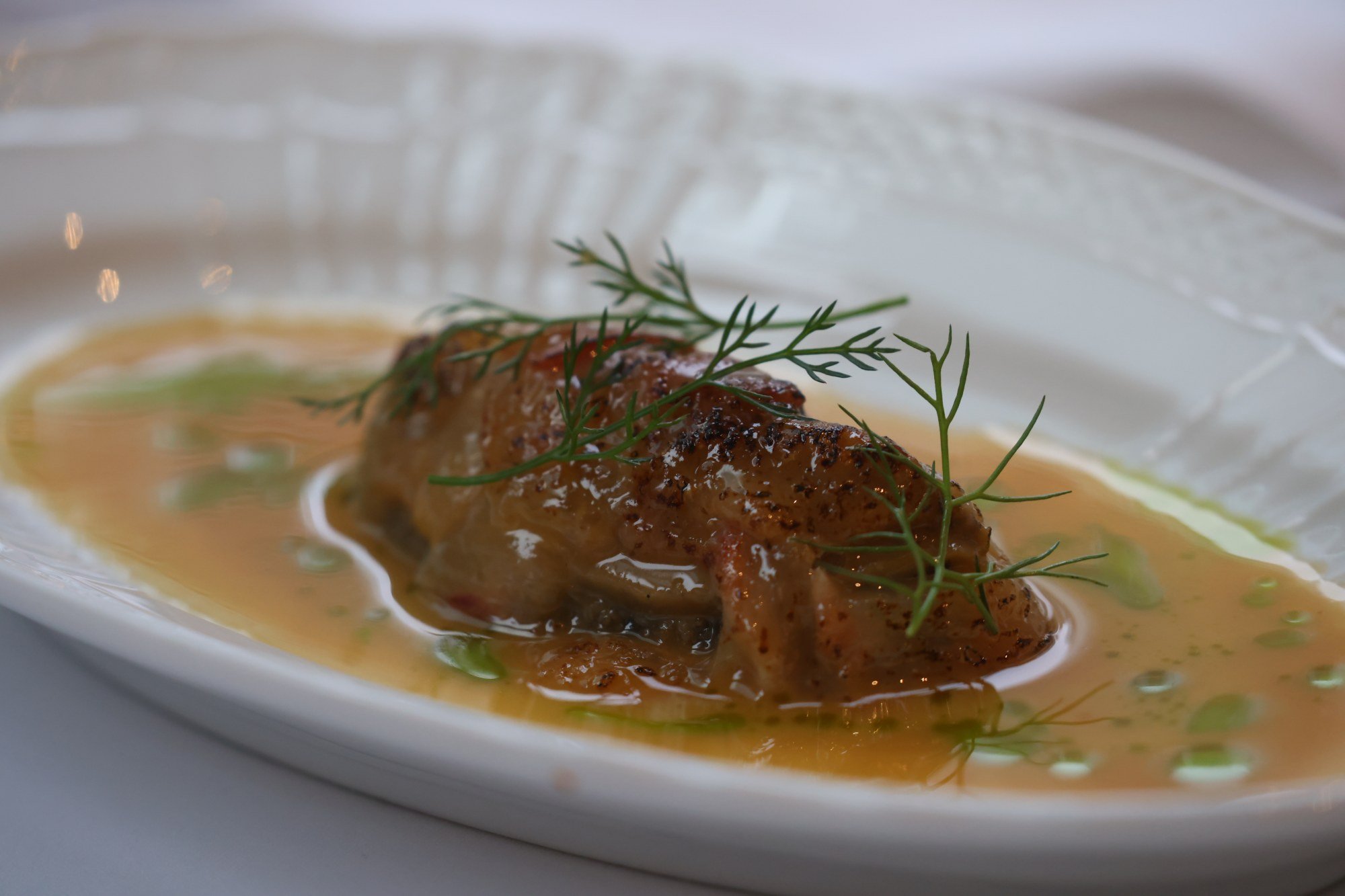 Octavium was opened in 2017 by chef Umberto Bombana, of 8½ Otto e Mezzo fame, and has quickly developed a reputation for classic Italian flavours executed with modern flair. Minimalist interiors leave room for bright pops of colour from the artwork to shine. While dishes reflect the restaurant's commitment to the contemporary, rustic elements reminiscent of traditional, hearty Italian fare can be seen in handmade pasta dishes and the freshly baked bread.
Octavium is a popular choice for
business lunches
with both set menus and à la carte offerings available, while decadent tasting menus with wine pairings cater to those looking for a truly indulgent fix.
8/F, One Chinachem Central, 22 Des Voeux Road, Central
5. Nicholini's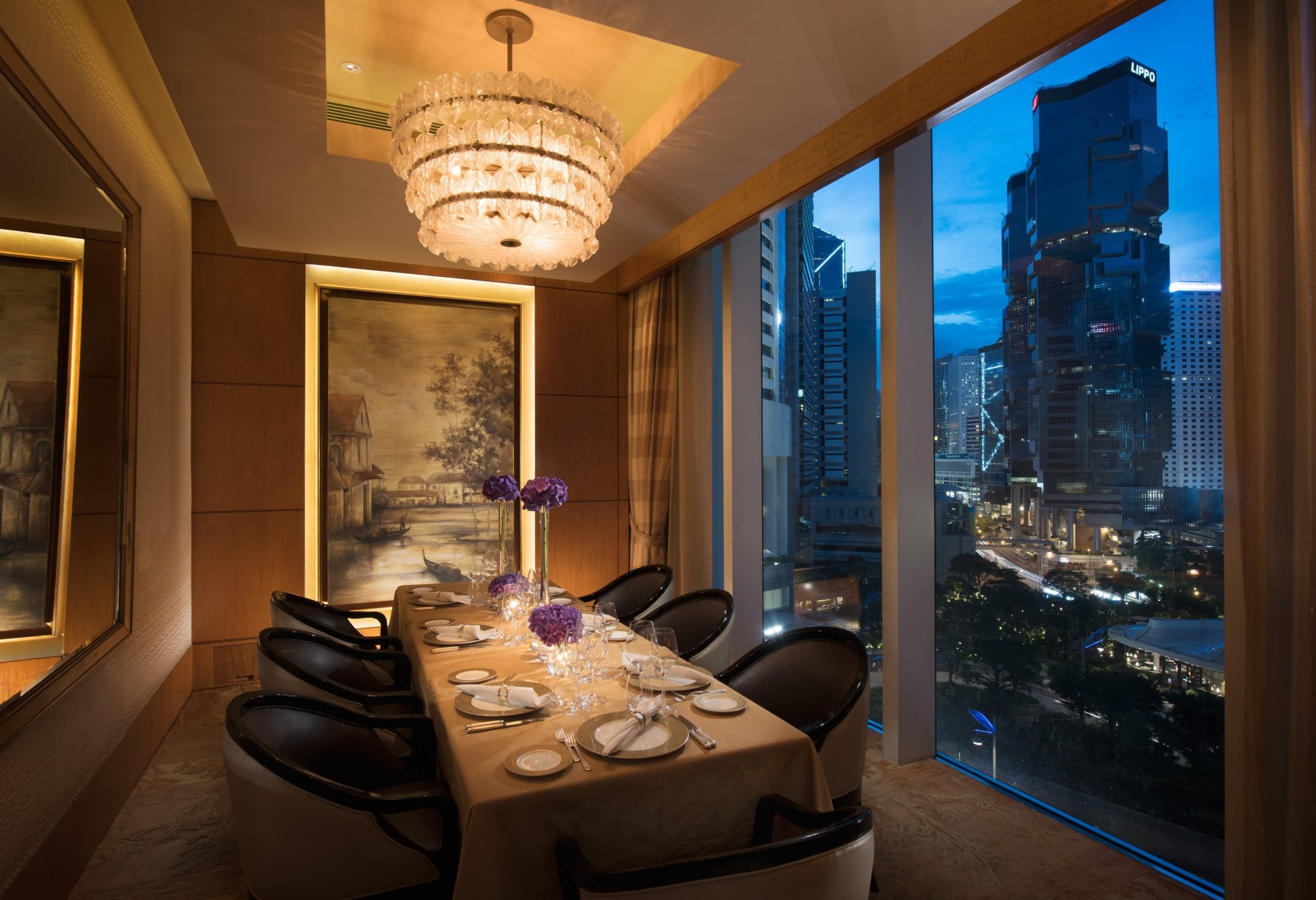 Tuscan-born chef Riccardo Catarsi leads the team at Nicholini's, Conrad Hong Kong's Italian fine dining flagship – which reopened its doors late last year after a three-month refurbishment, to unveil refreshed interiors that are a subtle accompaniment to the striking skyscraper views. Chef Catarsi's menu champions seasonal, organic produce, paying tribute to his Tuscan heritage with a distinct, creative twist. Premium ingredients are sourced from the world over for dishes including the Mugnaia Dover sole in lemon butter sauce, and the angel hair capellini with Boston lobster. To finish your meal, inquire about the selection on offer from the restaurant's cheese library.
Level 8, Conrad Hong Kong, Admiralty
6. Grissini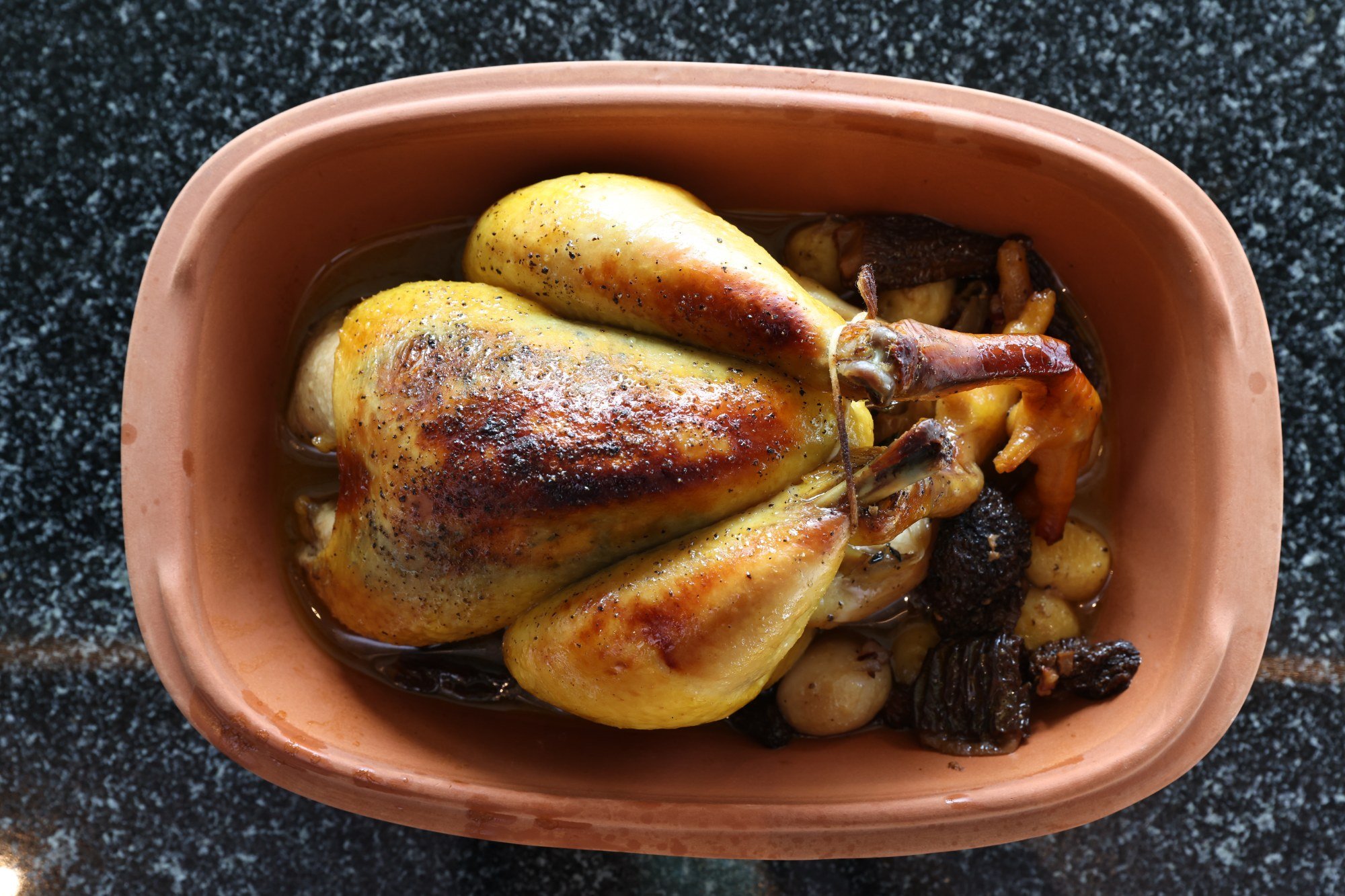 Sharing a name with its famed breadsticks, Grissini is an authentic southern Italian eatery that brings dishes from Campania to discerning palates in Hong Kong, as well as an array of specialities from Piedmont, Naples, Sicily and Rome. Its two-storey, floor-to-ceiling Vinotheque cellar houses an impressive collection of Italian wines.
Menu highlights include the Roman clay pot with yellow chicken, while family-style sharing dishes include the braised cod with mussels, tripe and clams, served in a lemon caper sauce. Dessert offerings include a range of artisanal cheeses and home-made sorbet flavours such as Moscato and hazelnut.
2/F, Grand Hyatt Hong Kong, 1 Harbour Road, Wan Chai
7. Gradini Ristorante E Bar Italiano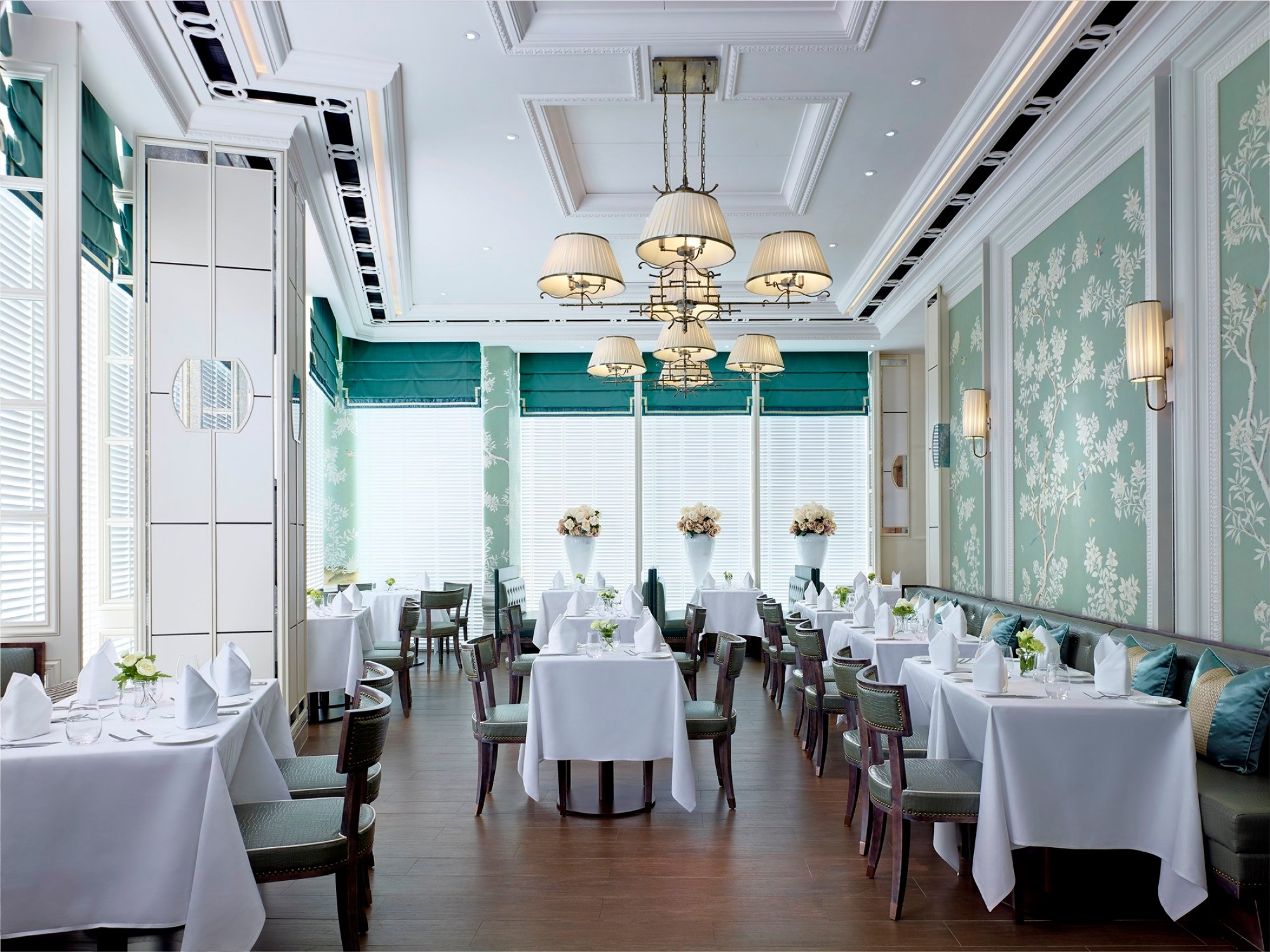 Gradini Ristorante E Bar Italiano is a fine dining restaurant and bar situated on the lobby level of boutique hotel The Pottinger. Aperitifs at the adjacent bar set the tone for the meal to follow, while in the restaurant, sleek, subtle, minimalist interiors add to the elegant atmosphere.
Authentic Italian dishes are prepared using seasonal produce and quality ingredients. Signature dishes include a home-made tagliolini pasta with Maine lobster and tomato, and the classic linguine with clams in a garlic, chilli and white wine sauce.
For dessert, the egg waffles with mixed berries and Hong Kong milk tea gelato draw upon local flavours.
Lobby Level, The Pottinger Hong Kong, 74 Queen's Road, Central
8. Giacomo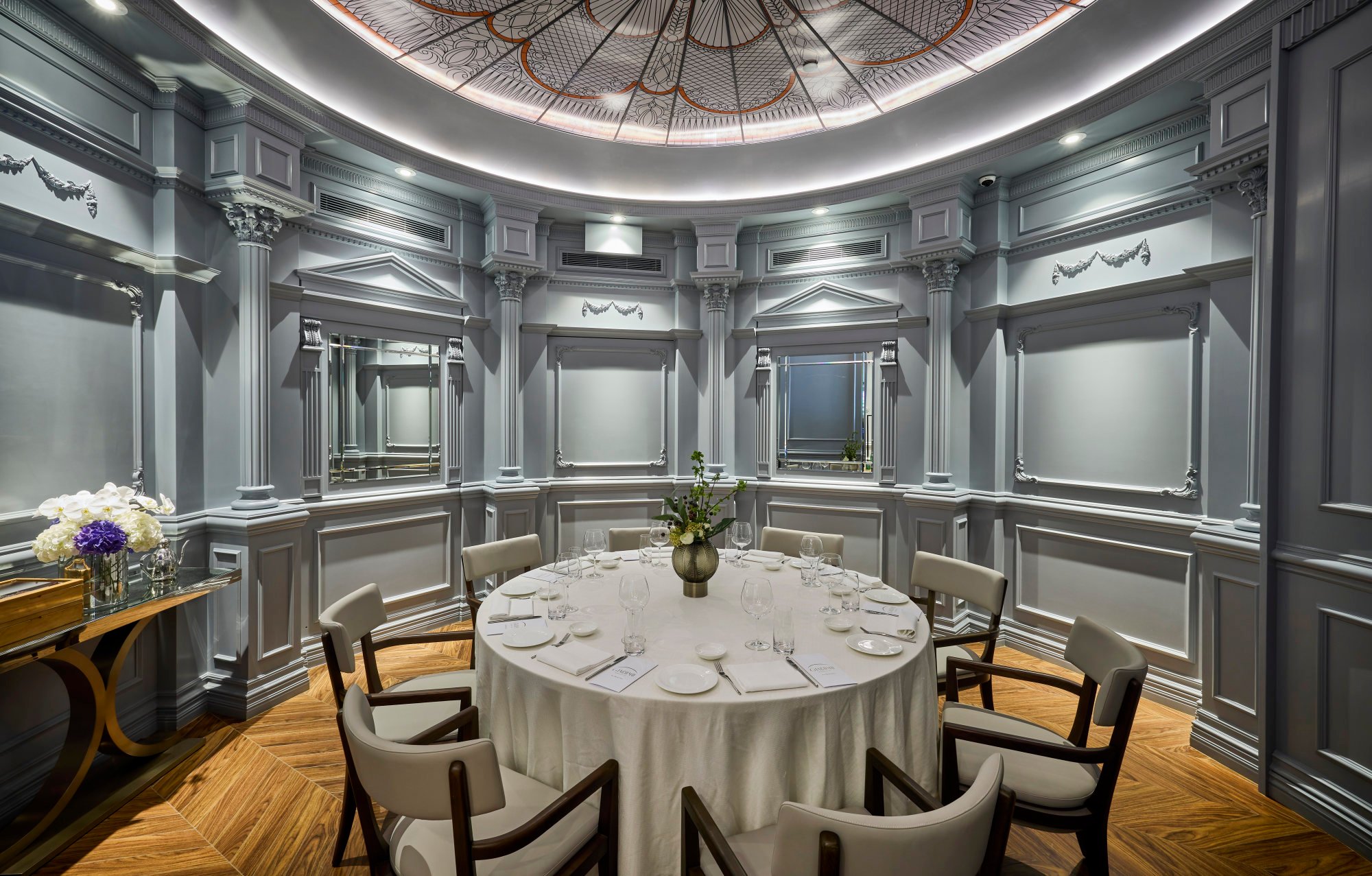 Chef Keith Yam – who cut his teeth at 8½ Otto e Mezzo Bombana and The Ritz-Carlton's Tosca di Angelo – helms Giacomo, a southern Italian eatery occupying the ground floor of the Crowne Plaza Hong Kong hotel.
The restaurant's intimate dining room seats just 28, while a 10-person private dining room is also available. Subtle interiors and muted grey walls provide the perfect home for striking artwork to shine, which would take centre stage if not for the food.
Premium ingredients are championed here in dishes such as the red prawn spaghetti chittara and fig with ricotta cream, fig sorbet and almond tuile.
G/F, Crowne Plaza Hong Kong, 8 Leighton Road, Causeway Bay
9. Estro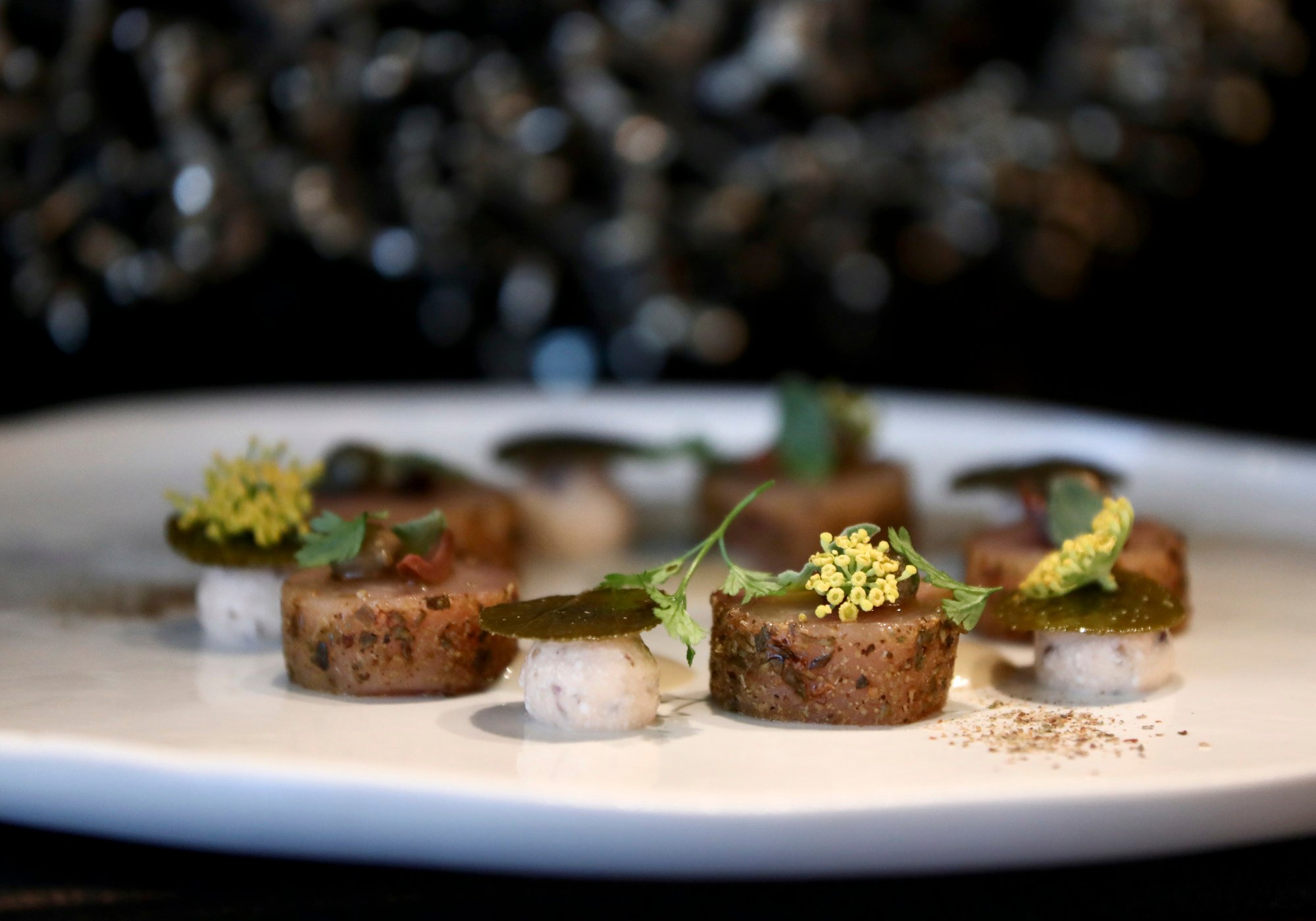 Estro pays tribute to chef Antimo Maria Merone's Neapolitan roots. After cutting his teeth with acclaimed chefs, including Umberto Bombana, Merone launched his first solo venture (in collaboration with Jia Group), Estro, which opened its doors in September 2021.
Italian for "inspiration", Estro draws from Merone's heritage and personal experiences, offering contemporary Neapolitan flavours from his childhood, such as spaghetti with artichokes in different textures with colatura, an Italian fish sauce made from anchovies. A regularly updated tasting menu sources the finest seasonal produce, while an extensive wine selection features more than 1,000 labels.
Level 2, 1 Duddell Street, Central
10. Castellana Restaurant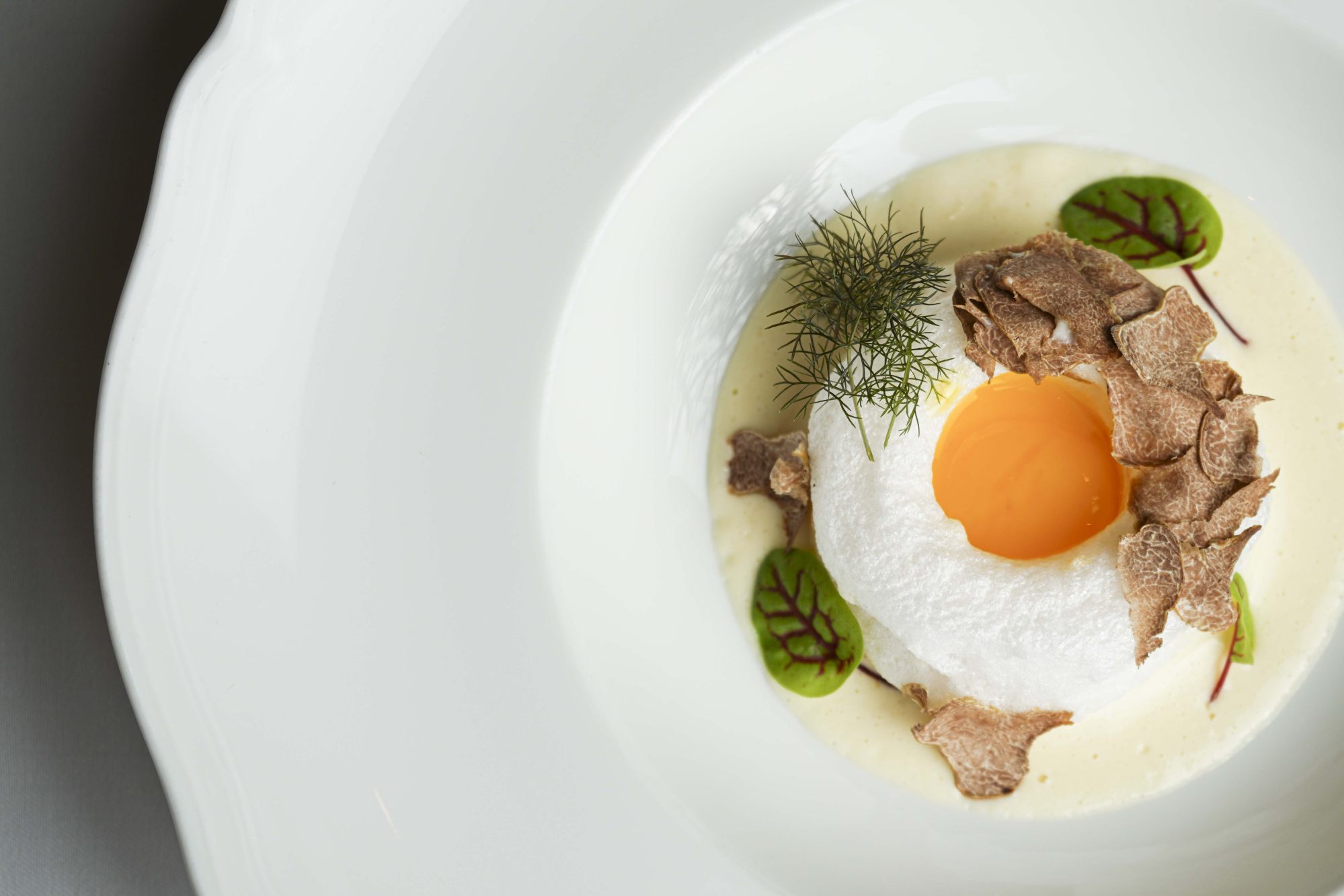 Led by chef Marco Sacco of two-Michelin-starred Piccolo Lago in Italy's Piedmont region, Castellana boasts mostly modest interiors with muted gold and blue accents complementing a minimalist design. Modest that is, save for its spectacular floor-to-ceiling display of wines – counting off more than 300 from the Piedmont region alone, with vintages dating back to the 1960s.
Traditional flavour combinations such as veal with tuna sauce and capers, and a Piedmont thistle soup, pay tribute to chef Sacco's roots, as does the selection of Piedmont cheeses available for dessert.
An exclusive, private dining room boasts its own terrace.
10/F, Cubus, 1 Hoi Ping Road, Causeway Bay
11. Angelini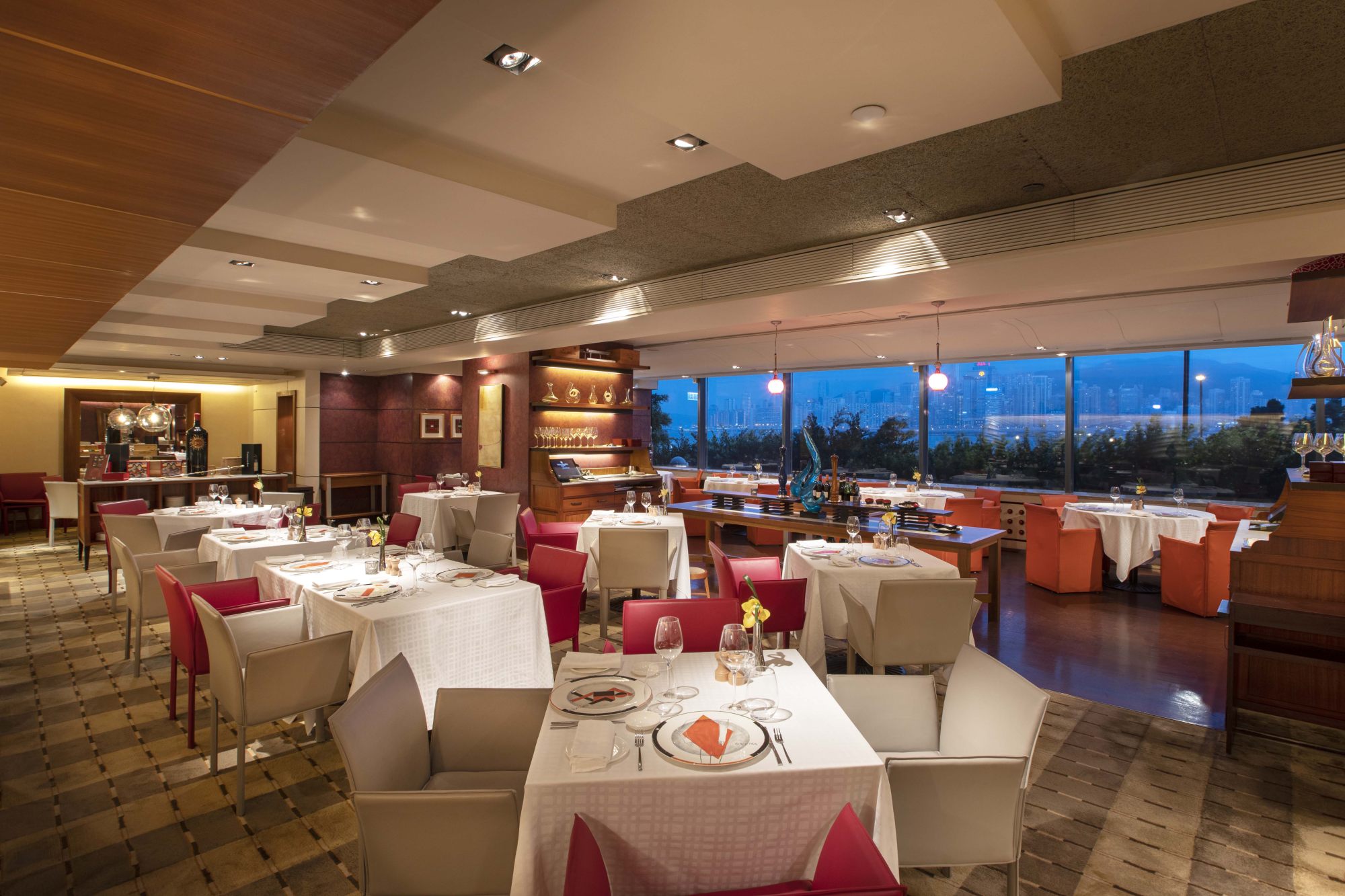 With a view as breathtaking as Angelini's, which boasts front row seats to the harbourfront, it's no surprise that the decor has been kept understatedly elegant. Chef Andrea Burzio's menu draws inspiration from his Piedmont roots and places an emphasis on bold flavours with fresh, seasonal produce sourced from Italy.
Menu highlights include burrata sourced from Apulia in Italy's southern reaches, accompanied by a cherry tomato confit and Genovese pesto; and the black Angus Florentina steak served with an oak tree smoked gravy, designed to be shared between two and three persons, and reflecting the chef's ethos that food is best shared among friends.
Mezzanine, Kowloon Shangri-La, 64 Cody Road, Tsim Sha Tsui East
12. 8 1/2 Otto e Mezzo Bombana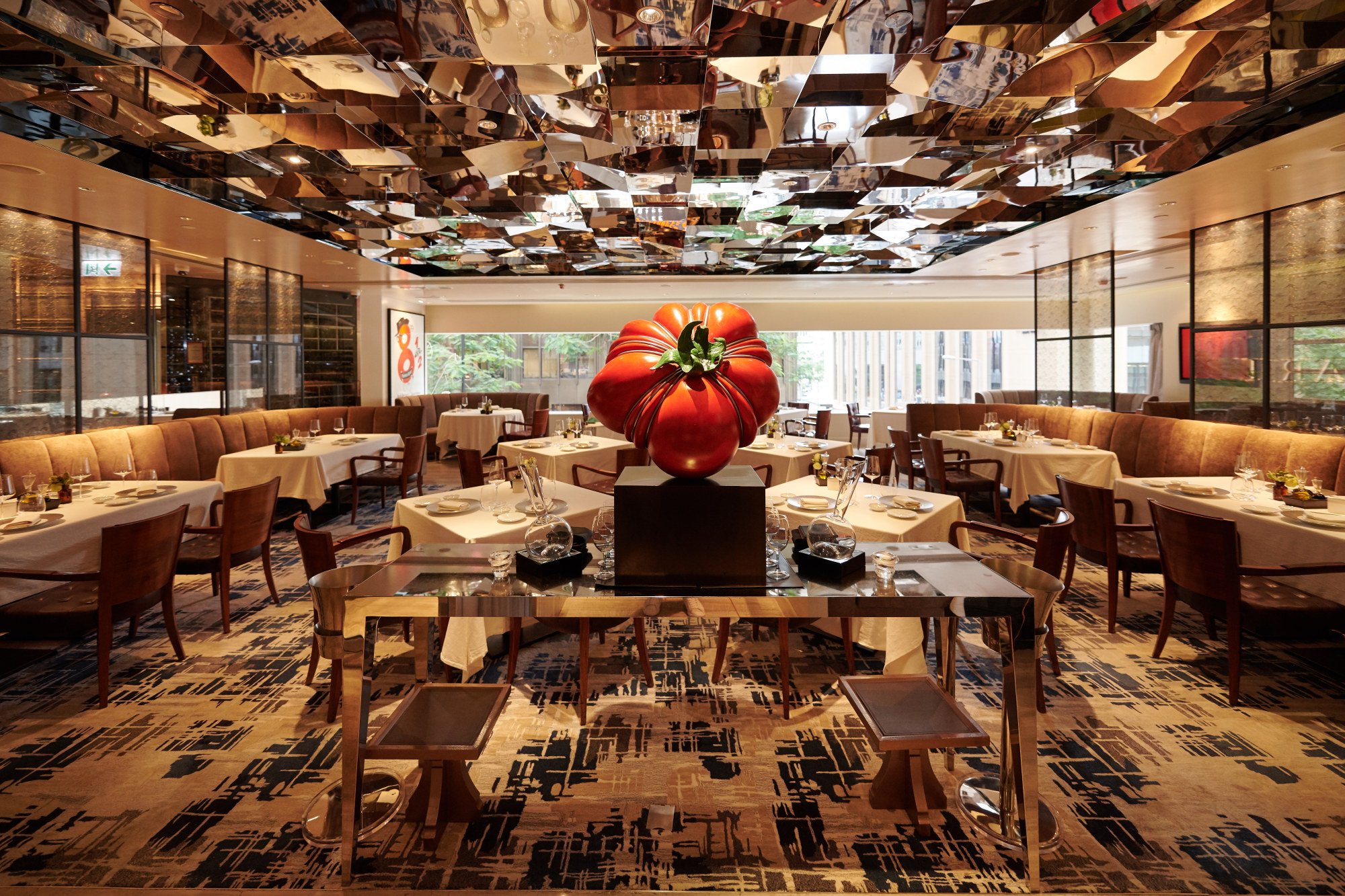 It's no surprise that chef Umberto Bombana's three-Michelin-starred restaurant – which takes its name from Federico Fellini's seminal film – is as quintessentially Italian as they come. The entryway and bar area pay tribute to the celebrated director and his films, while contemporary decor, featuring a mirrored ceiling and chandeliers, balances the old-world charm.
Menus are divided into a two-course set lunch, and à la carte and tasting menu offerings come evening, with dishes regularly changing to reflect the seasonality of produce. Menu highlights include a home-made cavatelli shellfish ragout served with sea urchin.
Shop 202, Landmark Alexandra, 18 Chater Road, Central

Tosca di Angelo offers stunning cityscapes from its seat on ICC's 102/F, but the open kitchen catches your attention with behind-the-scenes views of Chef Aglianó at work
Meanwhile, Grissini offers authentic dishes from Southern Italy with highlights like braised cod with mussels, tripe and clams served in a lemon caper sauce