8 most romantic restaurants in Hong Kong: from Michelin-starred Écriture and Tirpse, to knockout views atop the ICC at Odyssée and Tosca di Angelo sure to dazzle any date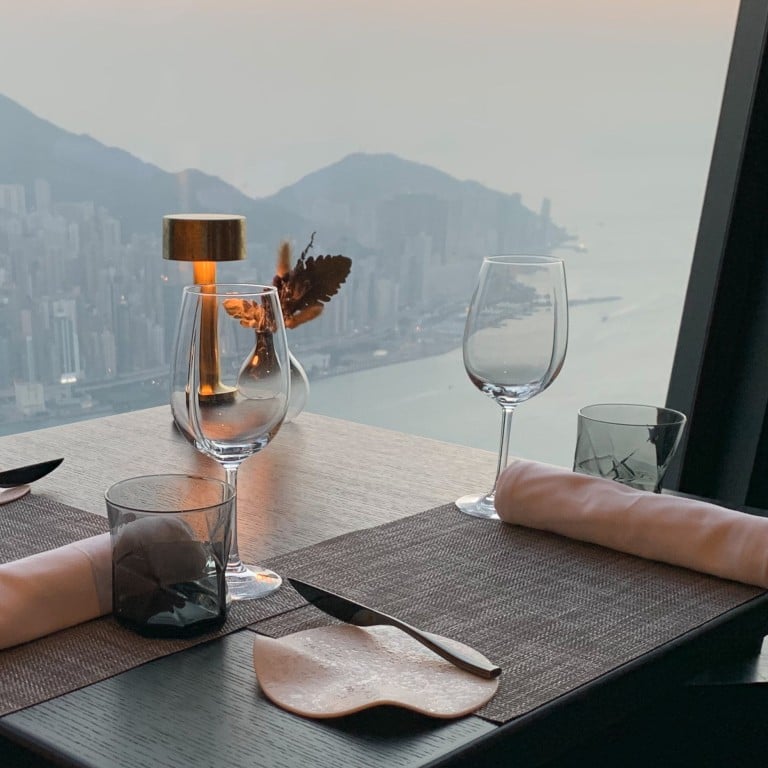 Where should take a first date in Hong Kong? Or a fifth date for that matter? There are all manner of cosy, casual eateries dotted around the alleyways and side streets of the city, but for something memorable you'll want to head to one of these fine dining establishments.
We've picked out eight of our favourite romantic restaurants in Hong Kong, perfect for a date – whether a fresh flame or a double-digit special anniversary.
1. 181 Fortnum & Mason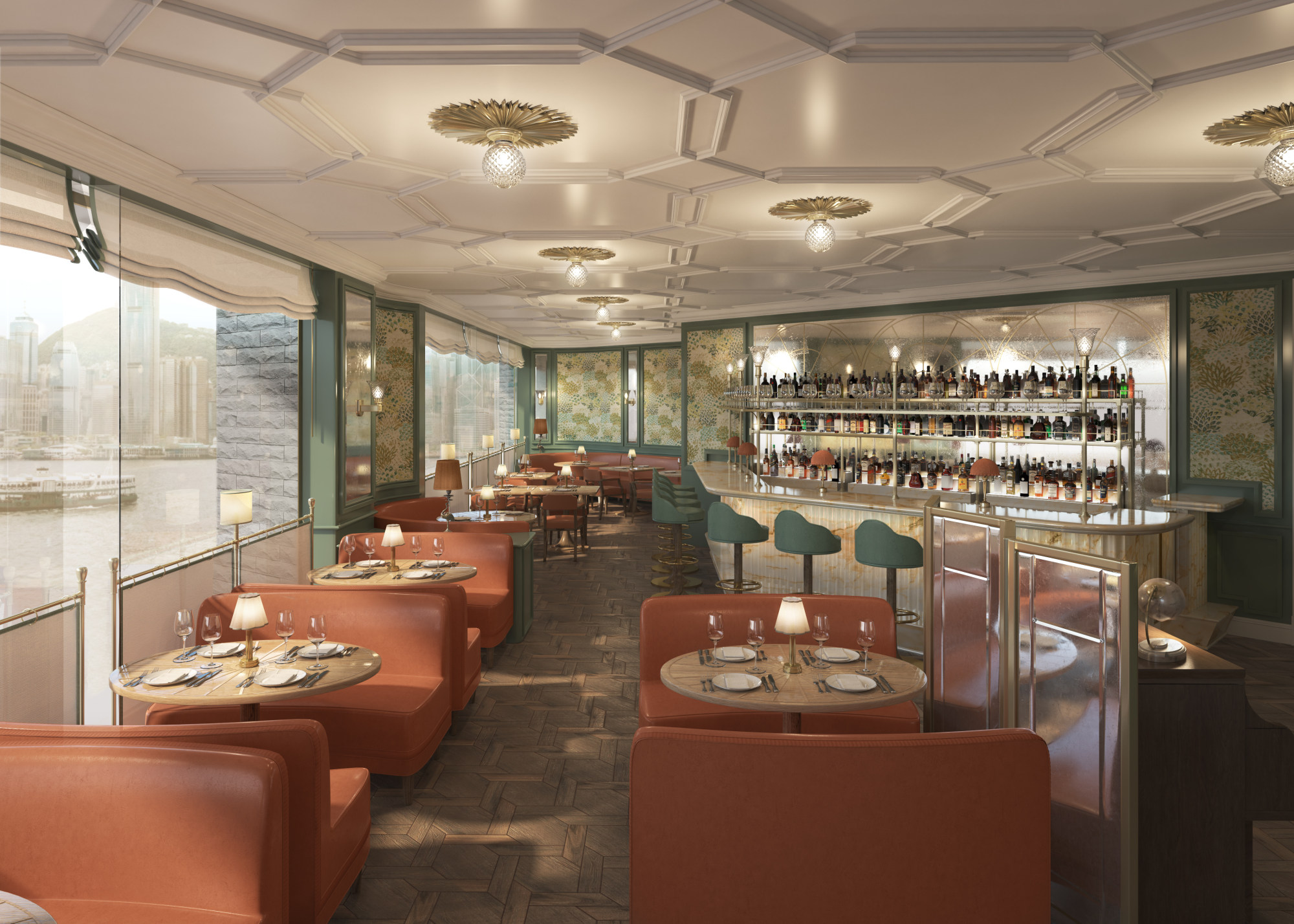 Fortnum & Mason is well respected for its quality and the premises in Hong Kong's K11 Musea are as sophisticated as you'd expect from an esteemed British teahouse bestowed with a Royal Warrant. You enter the pretty retail space – with its gorgeous displays of teas, biscuits, jams and more goodies – from where an elegant staircase leads you up to the dining room.
Panoramic views of Victoria Harbour are a treat, especially on a clear evening. Refined British cuisine is on the menu, including black pudding, Welsh rarebit and beef Wellington. Afternoon tea is not to be missed – fresh-baked cakes, still-warm scones and sandwiches, all presented on the most delightful tableware.
Shop 022, G/F, K11 Musea, Victoria Dockside, 18 Salisbury Road, Tsim Sha Tsui
2. Écriture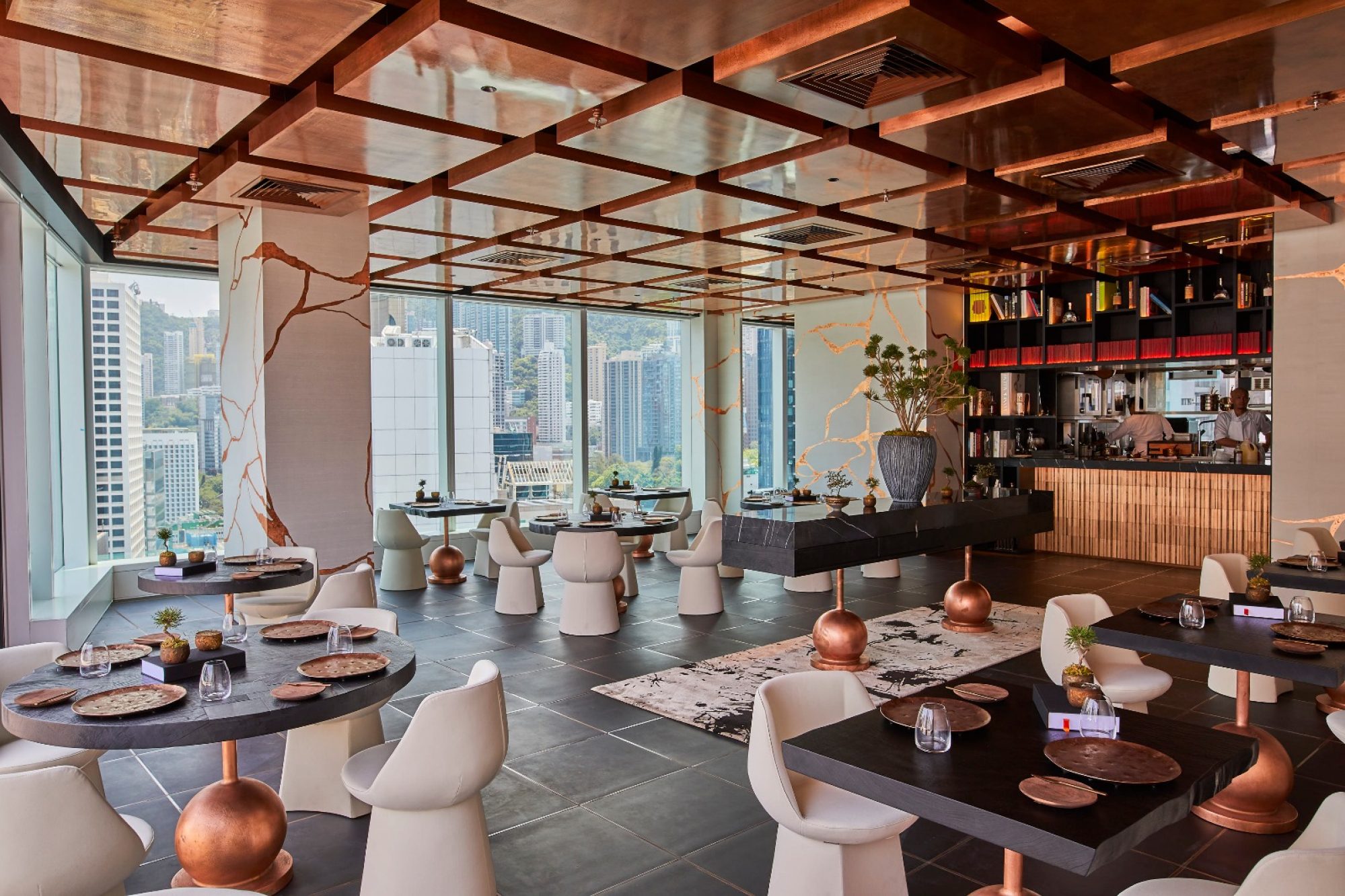 Serving contemporary French cuisine with a Japanese twist, two-Michelin-starred Écriture is in fact named after a series of paintings by Korean artist Park Seo-bo. The interior has geometric shapes with soft colours and textures, a symmetrical copper ceiling, black hardwood tables and white chairs.
Executive chef Maxime Gilbert's seasonal selections showcase ingredients from artisanal producers. There is a choice of tasting menus or à la carte, with dishes such as slow-cooked turbot with dashi-poached foie gras, caviar tart with Hokkaido sea urchin, and kabu purée in a buckwheat tart shell and beurre blanc. There is an extensive wine list.
26/F, H Queens, 80 Queen's Road Central
3. Tosca di Angelo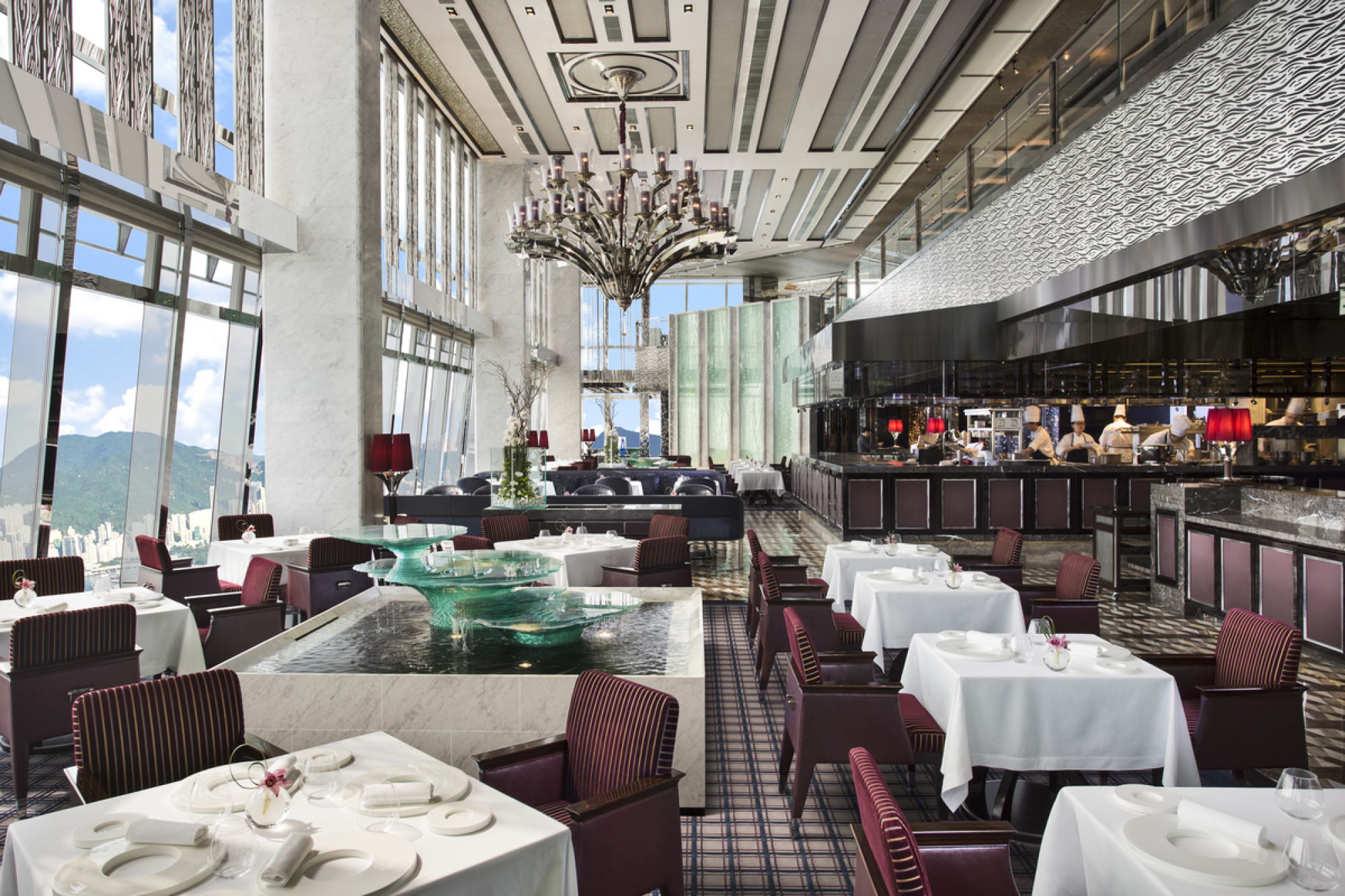 Taking pride of place atop the 102nd floor of the International Commerce Centre, within The Ritz-Carlton Hong Kong, Tosca di Angelo has a bird's-eye view of the city below which is hard to beat, but its interiors – boasting two statement chandeliers and water features – do well to draw diners' attention back inside.
What steals the show here, though, is the food, with the open kitchen providing a window behind the scenes into chef Angelo Aglianó's contemporary Mediterranean cuisine. Highlights include the busiate trapanesi, a Sicilian pasta dish with red prawns and Swiss chard, and desserts such as the tiramisu served with a coffee granita.
102/F, The Ritz-Carlton Hong Kong, ICC, 1 Austin Road West, Kowloon
4. Henry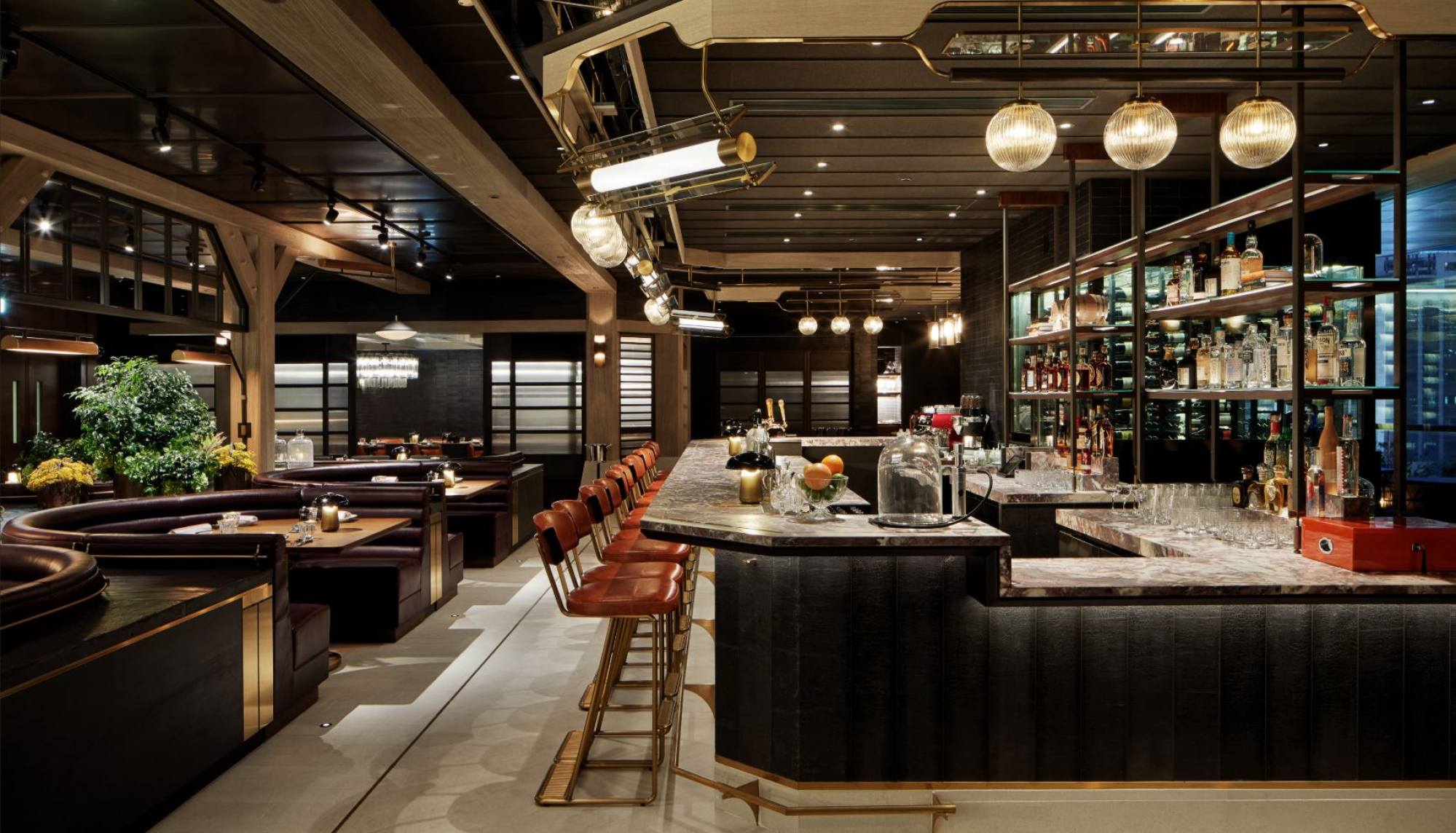 Rosewood Hong Kong's American smokehouse has live fire ovens, charcoal grills and meat lockers at the butcher's shop area. Chef de cuisine Mario Tolentino focuses on premium meats, while the elevated steakhouse-style experience offers raw appetisers, soups, seafood, pastas, sides and delectable desserts.
Straight from the smoker, revamped dishes include the hearty barbecue plate – a selection of the house's most prized cuts slathered with their own barbecue rub and served with home-made Bloody Mary ketchup, American barbecue sauce and Henry's hot sauce. The signature cocktails are also not to be missed.
5/F, Rosewood Hong Kong, 18 Salisbury Road, Tsim Sha Tsui
5. Tirpse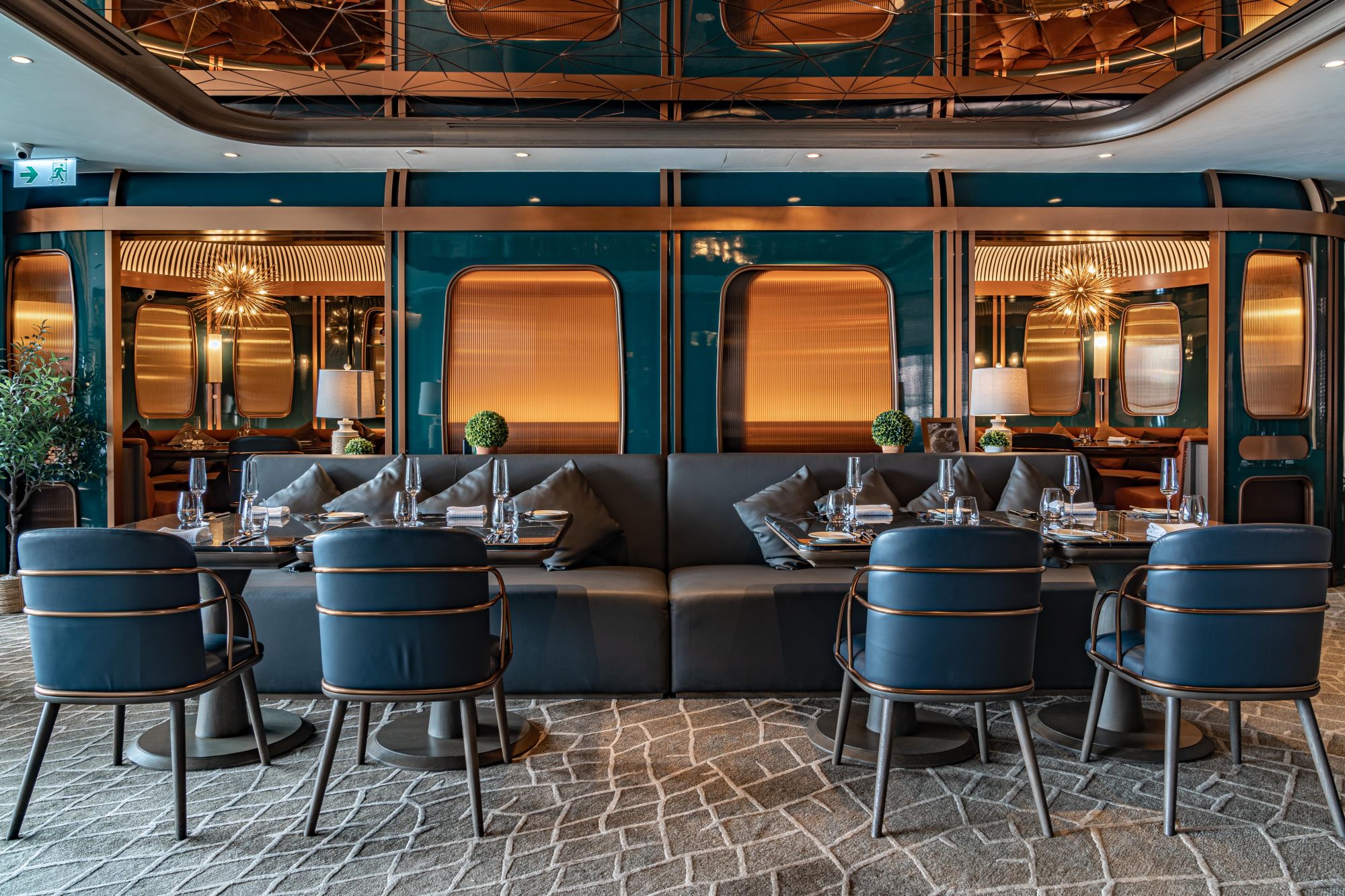 Mixing Japanese fastidiousness and French joie de vivre has resulted in a hybrid style that informs a number of world-class restaurants in Japan. Among these is Tirpse, which received a Michelin star in record time: within two months of opening.
Now there's an elegant Hong Kong branch in K11 Musea, long on wood elements, with black marble and copper finishes, and panoramic harbour views.
The set menus are filled with seasonal dishes like lobster with fermented honey and turnip, as well as pigeon with Alpine garlic and chorizo. Dessert is exquisite, with surprising combinations like pear, salted lime and green chilli. Wine pairing is also recommended.
Shop 219, 2/F, K11 Musea, Victoria Dockside, 18 Salisbury Road, Tsim Sha Tsui
6. Estro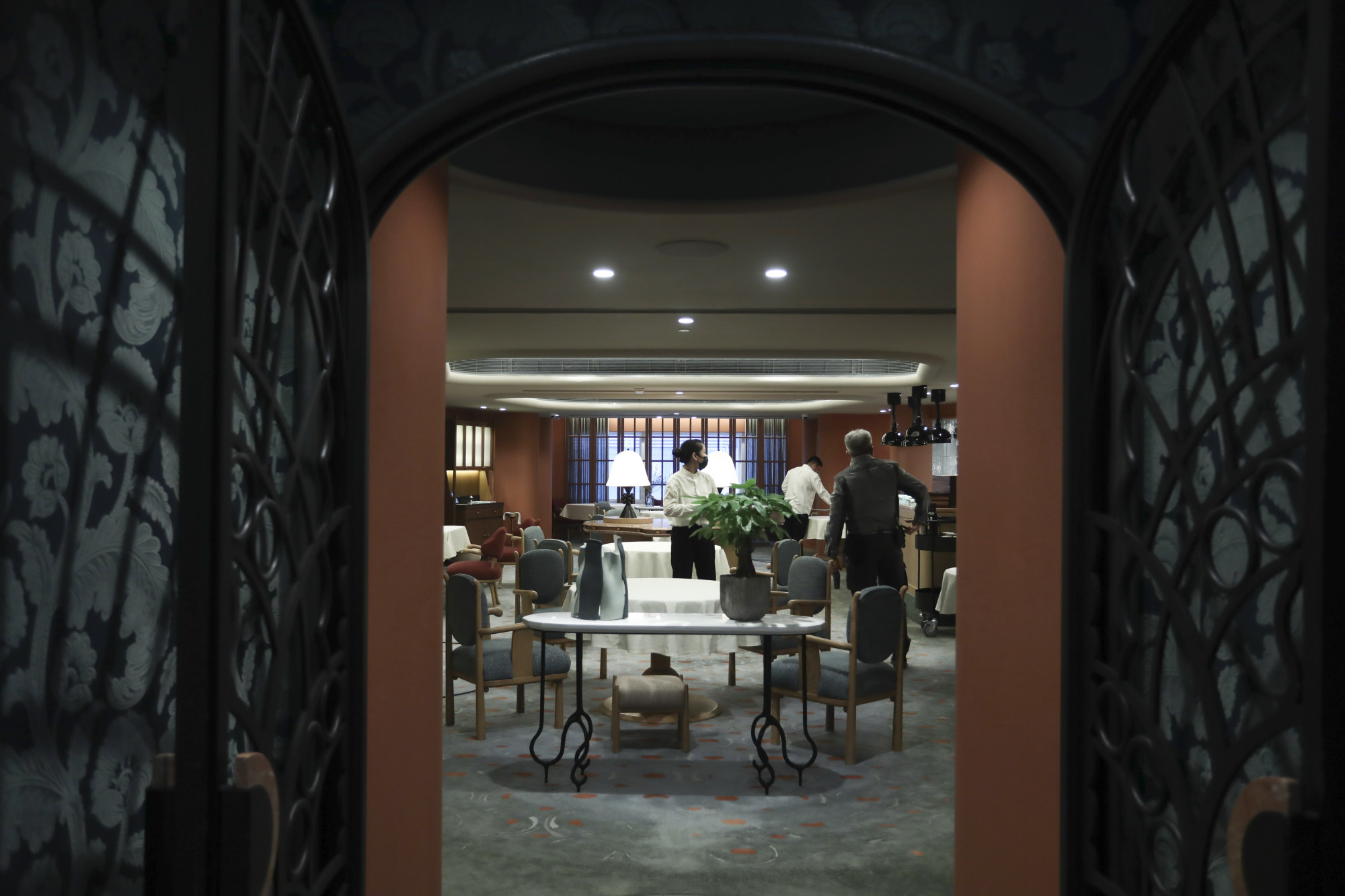 Estro pays tribute to chef Antimo Maria Merone's Neapolitan roots. After cutting his teeth with acclaimed chefs, including Umberto Bombana, Merone launched his first solo venture (in collaboration with Jia Group), Estro, which opened its doors in September 2021.
Italian for "inspiration", Estro draws from Merone's heritage and personal experiences, offering contemporary Neapolitan flavours from his childhood, such as spaghetti with artichokes in different textures with colatura, an Italian fish sauce made from anchovies. A regularly updated tasting menu sources the finest seasonal produce, while an extensive wine selection features more than 1,000 labels.
Level 2, 1 Duddell Street, Central
7. Arbor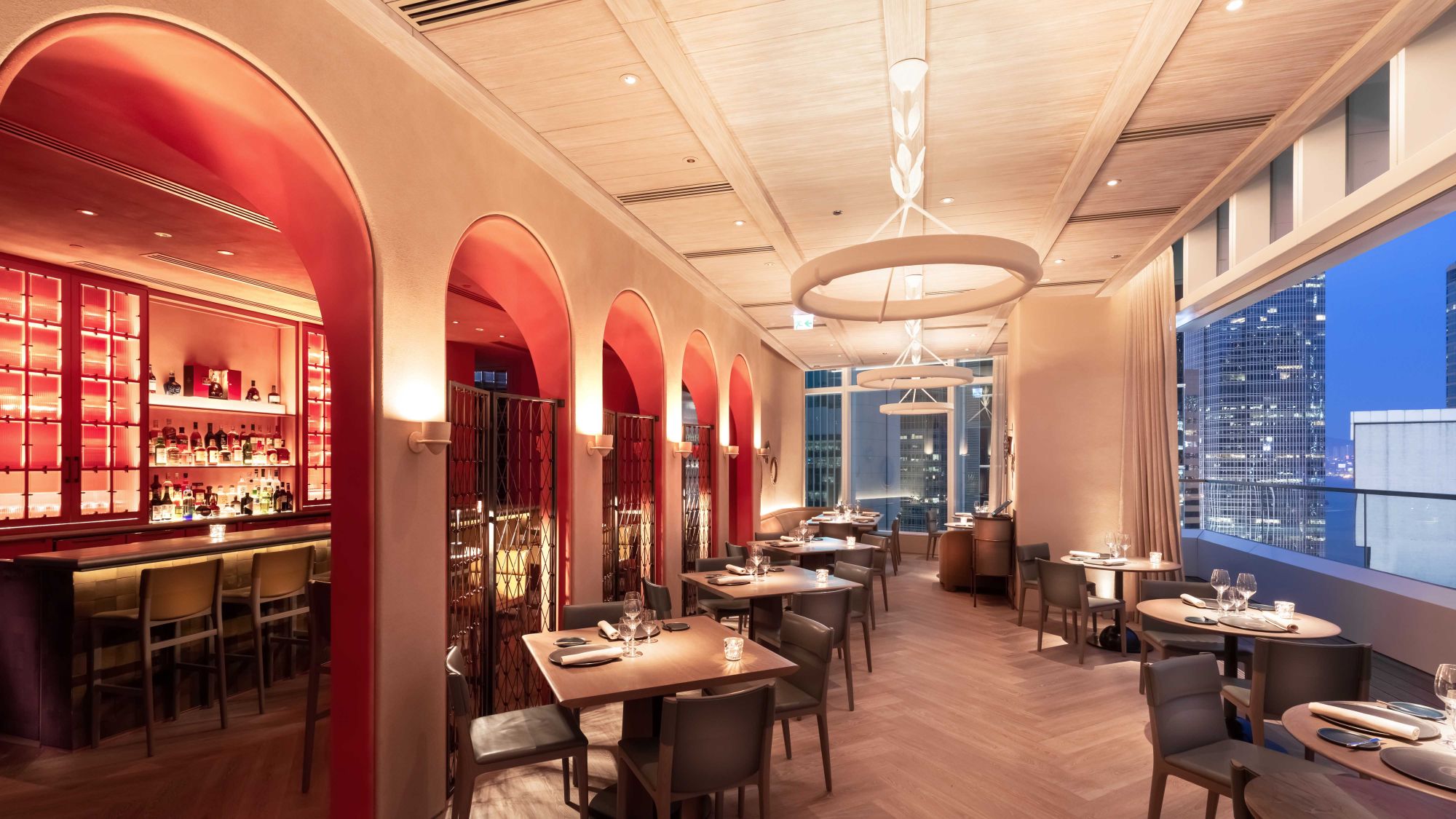 Fusing premium ingredients from Japan with French gastronomic techniques in his dishes, chef de cuisine Eric Räty has struck the right balance of refinement and flavour. It also doesn't hurt that his restaurant is sited in the heart of Central with sweeping views of the city.
The tuna enveloped in a thin pancake is an elegant Japanese-inspired dish, served with three condiments: horseradish, ponzu jelly and red rice cream. The lobster is a favourite too, not only for the presentation that is a work of art, but for the carefully cooked crustacean submerged in a deep rich lobster bisque sauce with a jalapeño foam adding a welcome spicy kick.
25/F, H Queen's, 80 Queen's Road Central, Central
8. Odyssée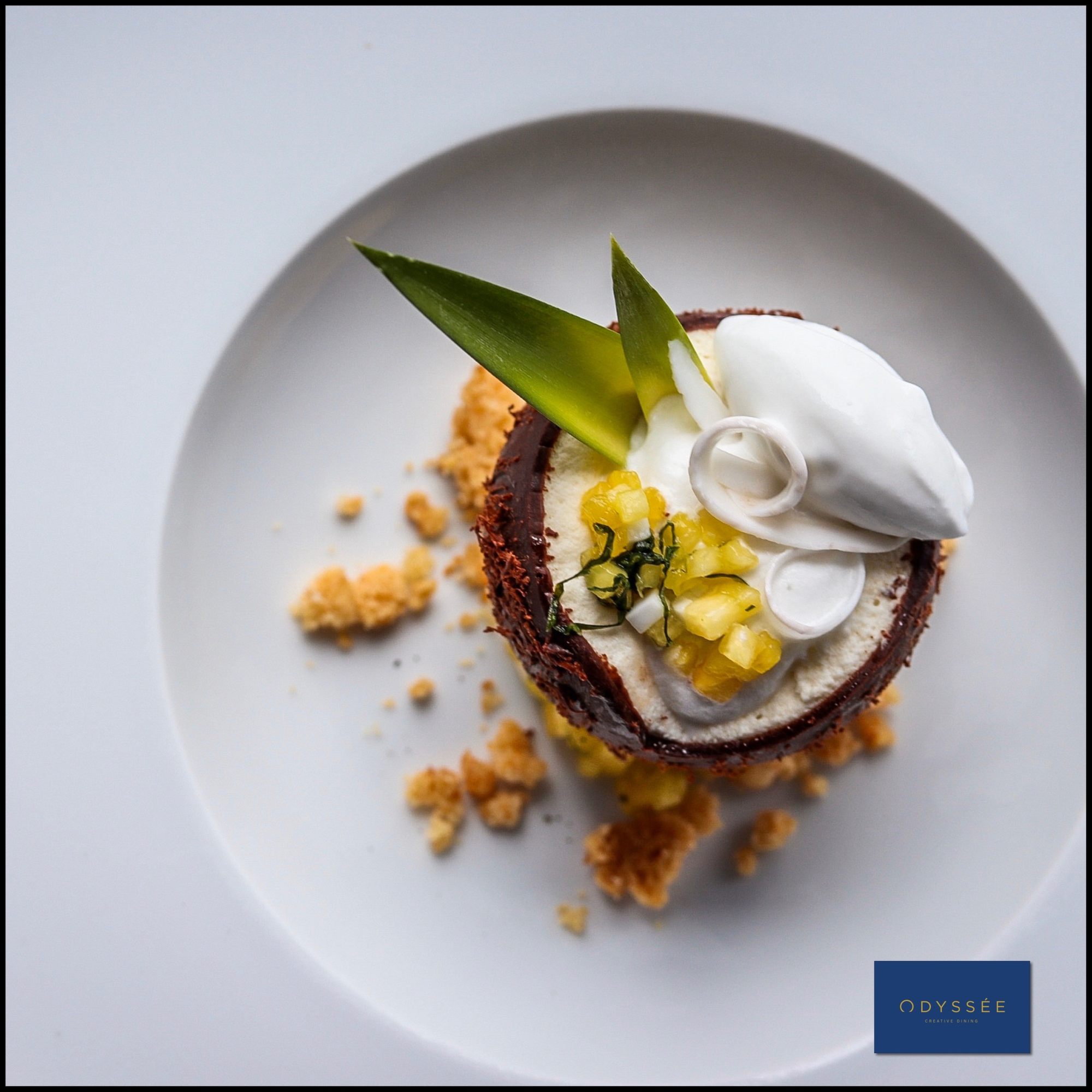 Perched on the 101st floor of the International Commerce Centre, the tallest building in Hong Kong, Odyssée naturally offers some of the best views in town. Then, on top of that, at the helm is chef Aurelie Altemarie, a L'Atelier de Joël Robuchon alum, whose level of expertise shines through in each of her creations.
The menu changes monthly but there are a few exquisite items that are recurring. We loved the Brittany abalone, black garlic with lime caviar and butternut, as well as the Bresse pigeon from Maison Mieral with turnips, Corsican clementine and spiced jus. For dessert, you cannot go wrong with the soufflé.
Shop A, 101/F, International Commerce Centre, 1 Austin Road West, Tsim Sha Tsui

Classy contemporary Italian Estro draws from Antimo Maria Merone's Neapolitan roots, while innovative Arbor sits on the 25th floor of H Queen's in the heart of Central
Across Victoria Harbour, Rosewood Hong Kong's US steakhouse Henry screams timeless tradition, while K11 Musea houses the classic British spot 181 Fortnum & Mason