5 beauty-themed afternoon tea sets to try in Hong Kong this summer: from Chloé at Cordis and Christian Louboutin at The Murray, to Sulwhasoo at Tea WG, and Amorepacific at FWD House 1881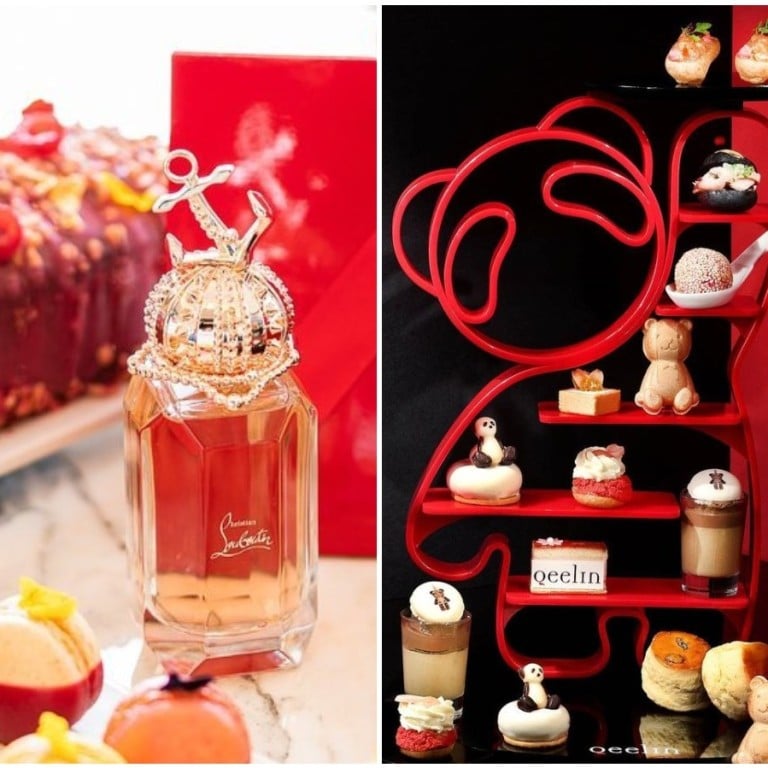 Afternoon teas are a popular pastime for many of us in Hong Kong. Luckily, we're also blessed with a myriad of options to choose from, from five-star hotels to modern teahouses. Although the quintessential British high tea will always be a classic to fall back on, sometimes it can be fun to change it up and try a regional twist or a themed menu.
Here are five of the city's best luxury summer afternoon tea set collaborations to tantalise your taste buds – and beauty regimes?
1. The Murray x Christian Louboutin Beauty at Popinjays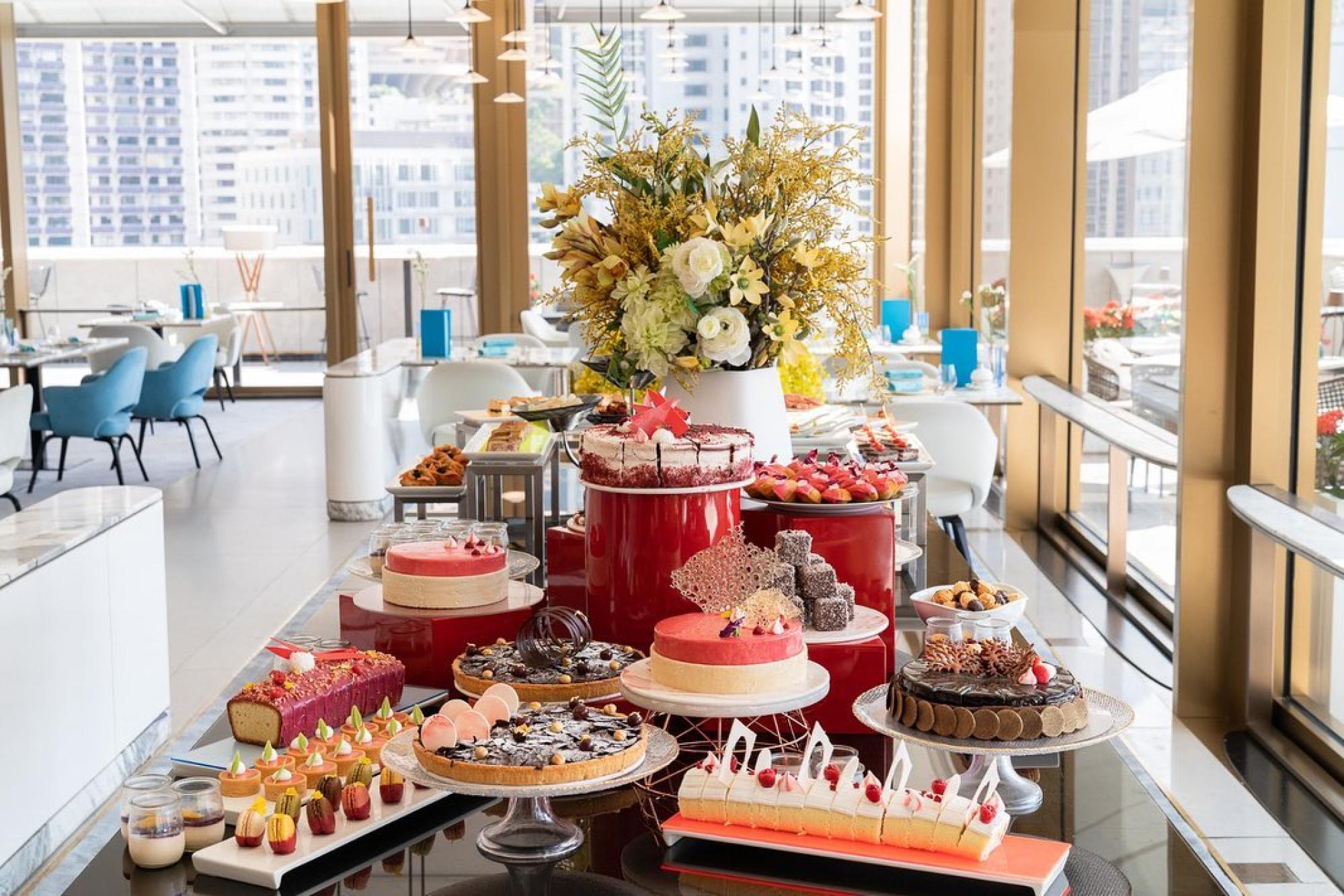 Indulge in a lavish afternoon tea buffet (HK$428 per person) with stunning rooftop views at Popinjays in collaboration with Christian Louboutin Beauty. Celebrating the launch of the beauty brand's latest addition to its Loubiworld fragrance collection, Loubimar Eau de Parfum Légère, the afternoon tea set is a chic and elegant option for sophisticated folk.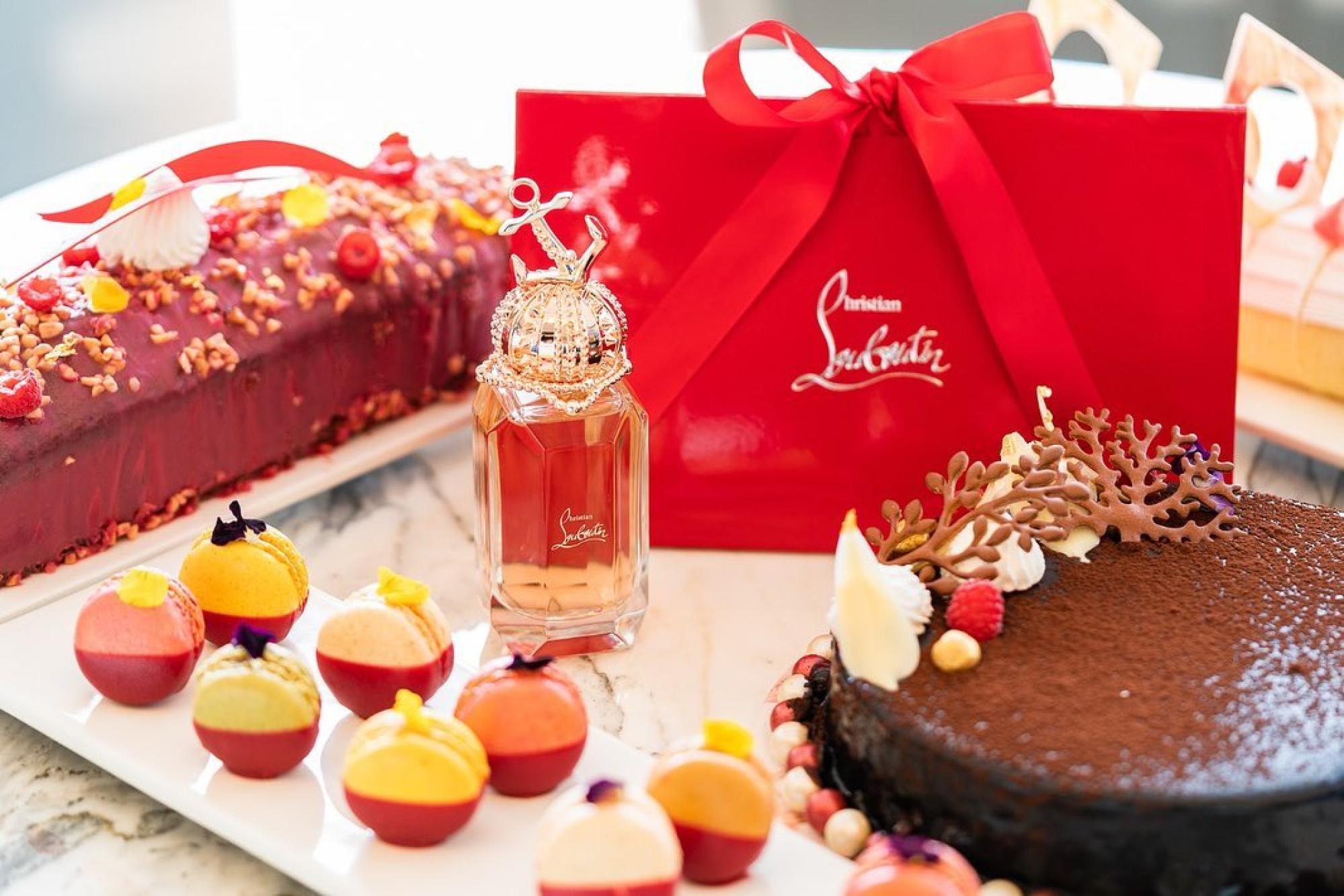 In a tribute to the brand's signature colour palette, most delicate treats are in hues of red, giving a bold and stylish vibe. The menu of the afternoon tea buffet is reminiscent of a Parisian patisserie – perfect to pamper guests with an array of crafted cakes, sweet treats and savoury bites.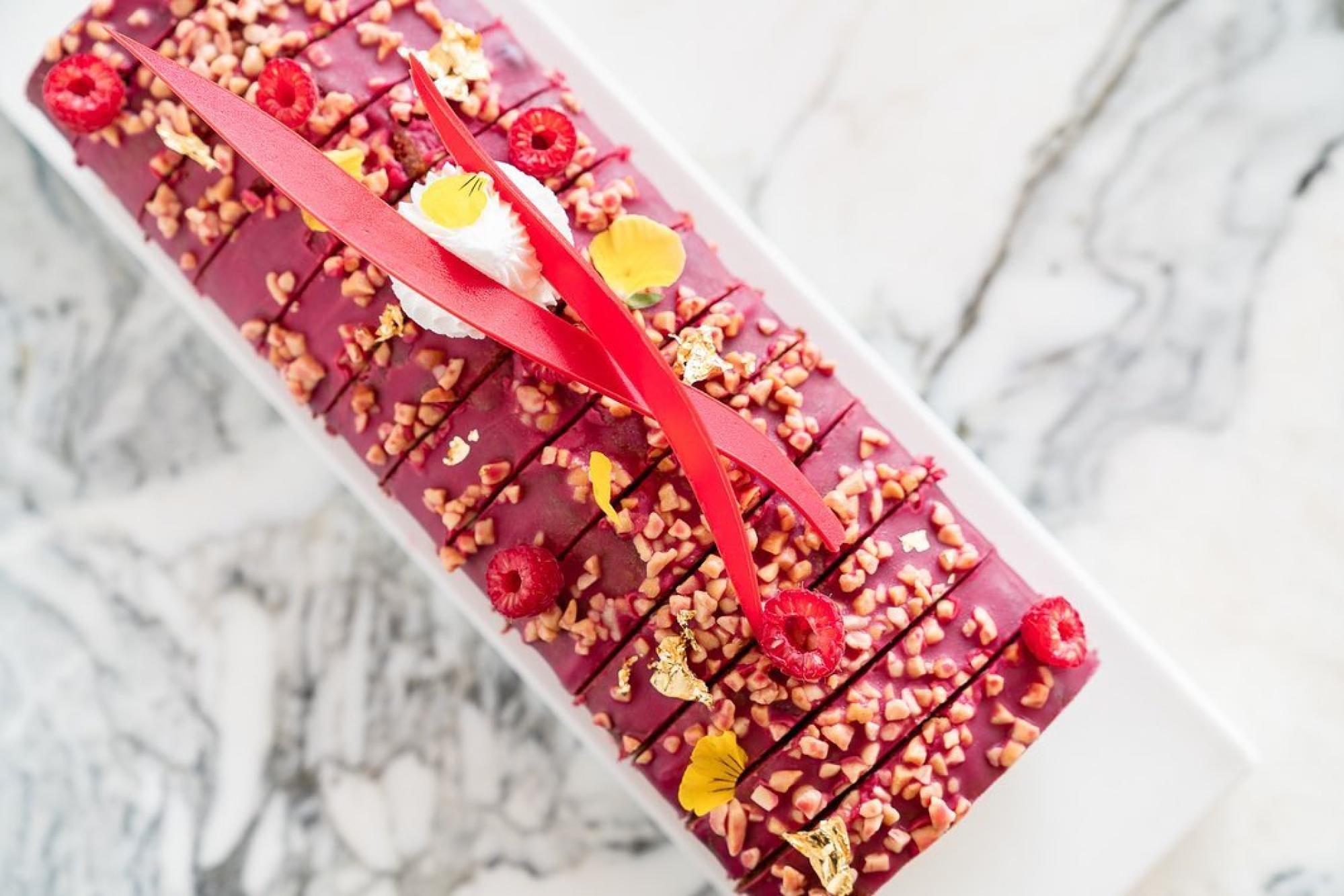 Treat your palate with the classic red velvet cake, strawberry vanilla cream roll, white peach cheese tart, watermelon tartare with yuzu ponzu, and smoked salmon croissant with herring caviar and lemon ricotta.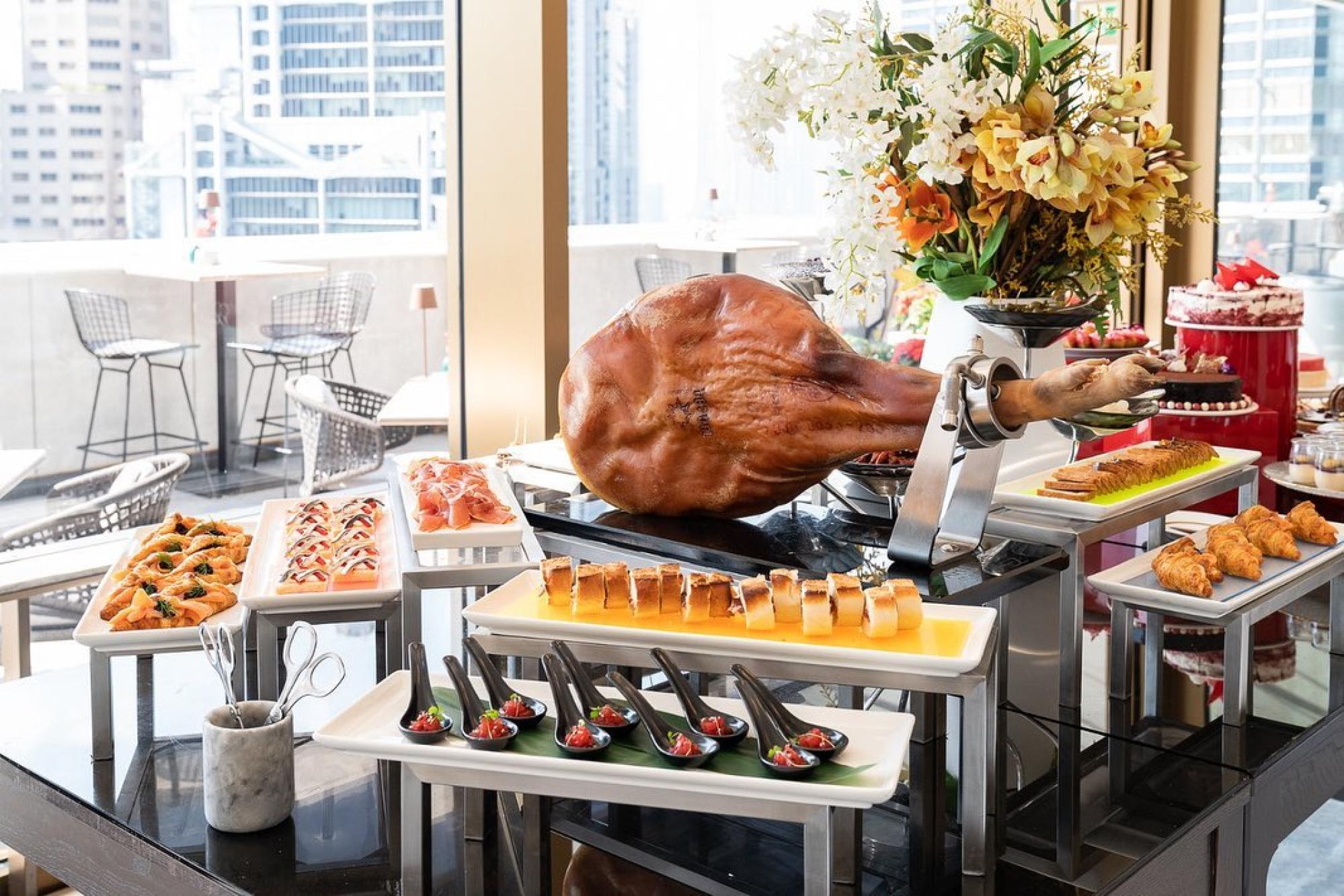 Don't forget to complete your afternoon with three chic choices of cocktails inspired by Christian Louboutin Beauty. Guests who enjoy the themed afternoon tea will receive a special gift set from Christian Louboutin. Available until September 25.
Rooftop, The Murray, 22 Cotton Tree Drive, Central
2. The Ritz-Carlton x Qeelin at Café 103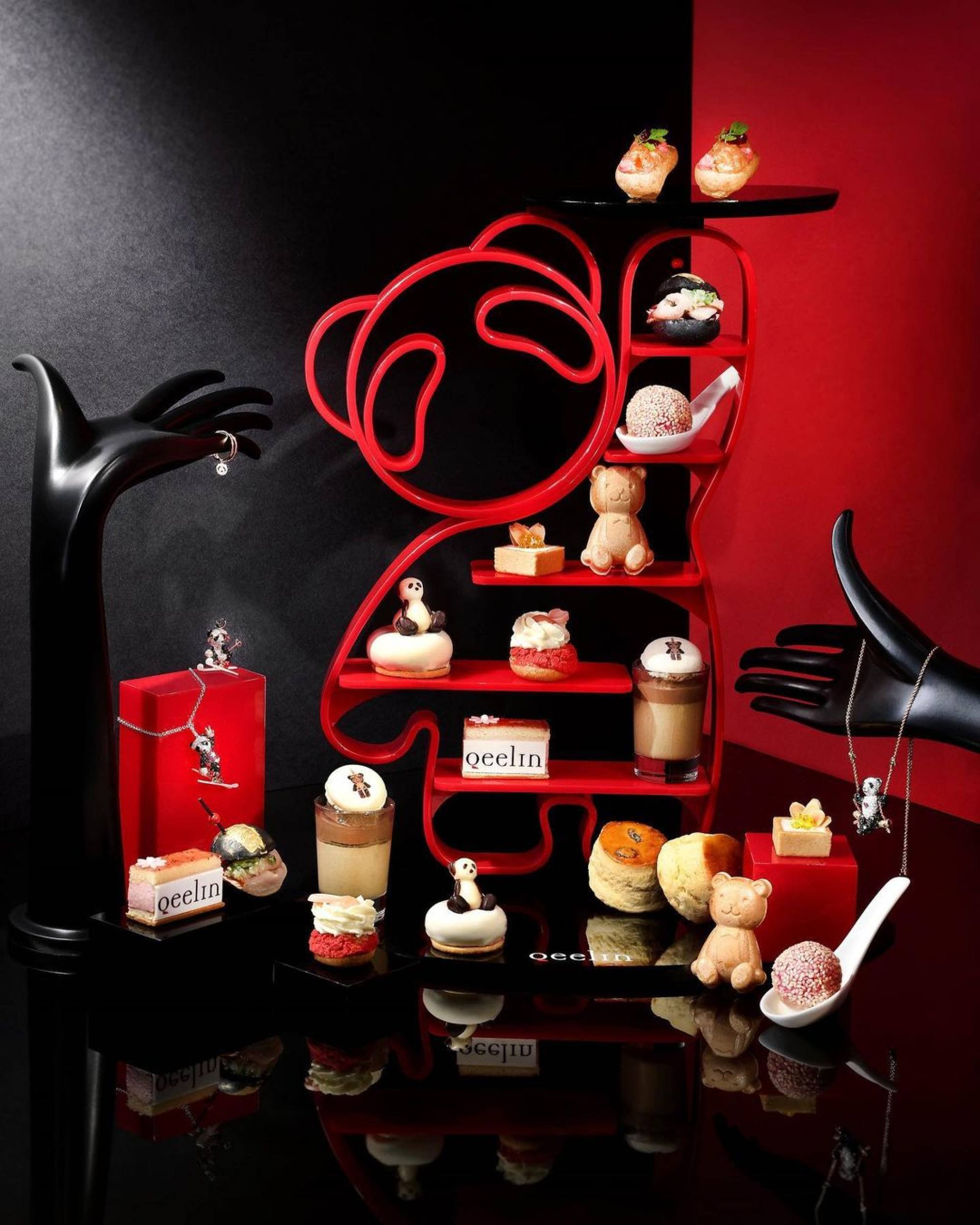 The Ritz-Carlton Hong Kong joins hands with luxury jeweller Qeelin to present the Bo Bo Gastronomy Journey afternoon tea (starting from HK$448 per person/HK$748 for two). Qeelin's signature Bo Bo, a cheerful panda bear, is adorably resembled as a multi-tiered stand for the tea set, welcoming guests with one paw raised in the air.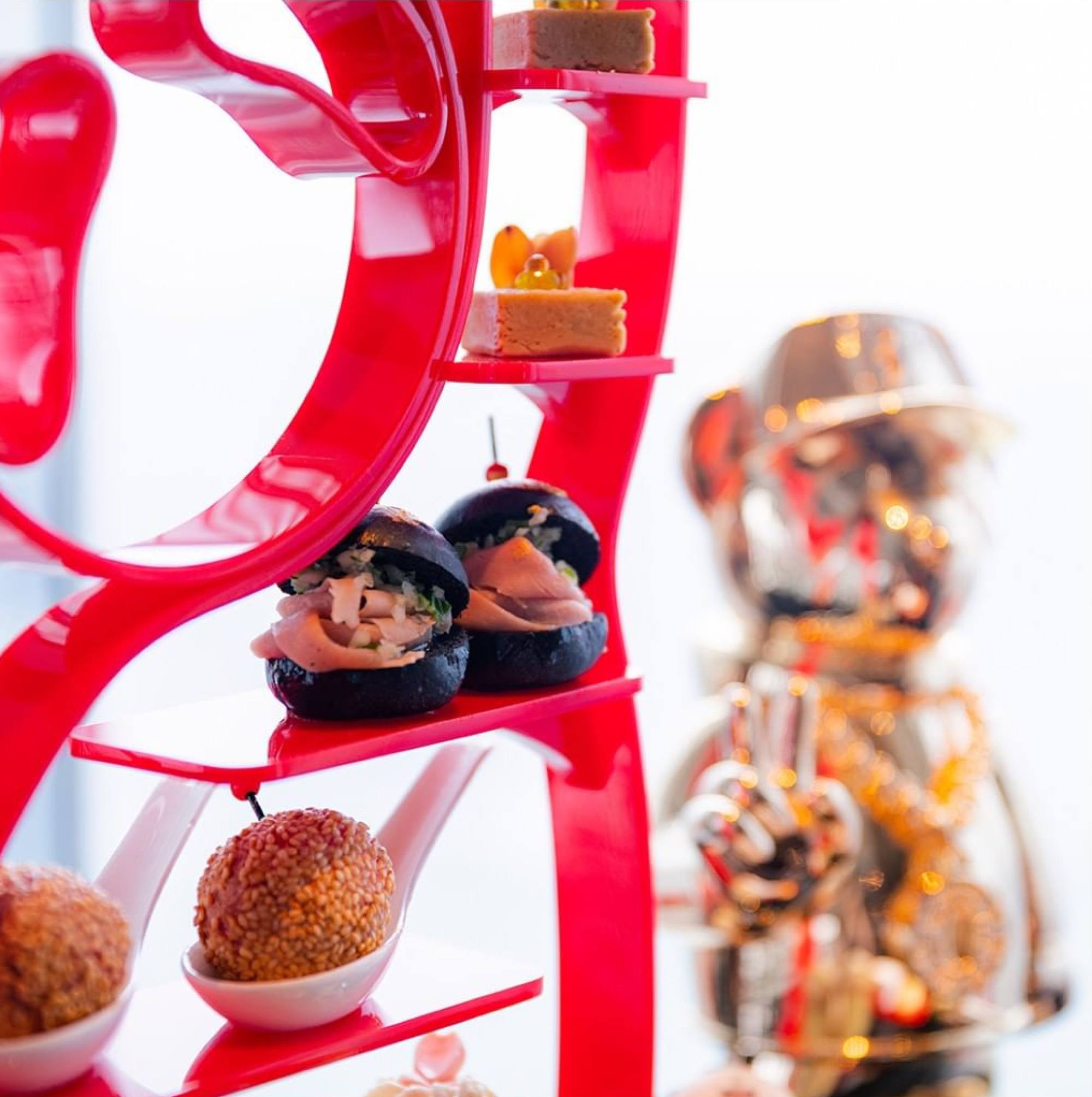 Inspired by Qeelin's oriental influences, chef de cuisine Jacky Lo uses a variety of ingredients from Chinese cuisine to serve indulgent savoury items to guests.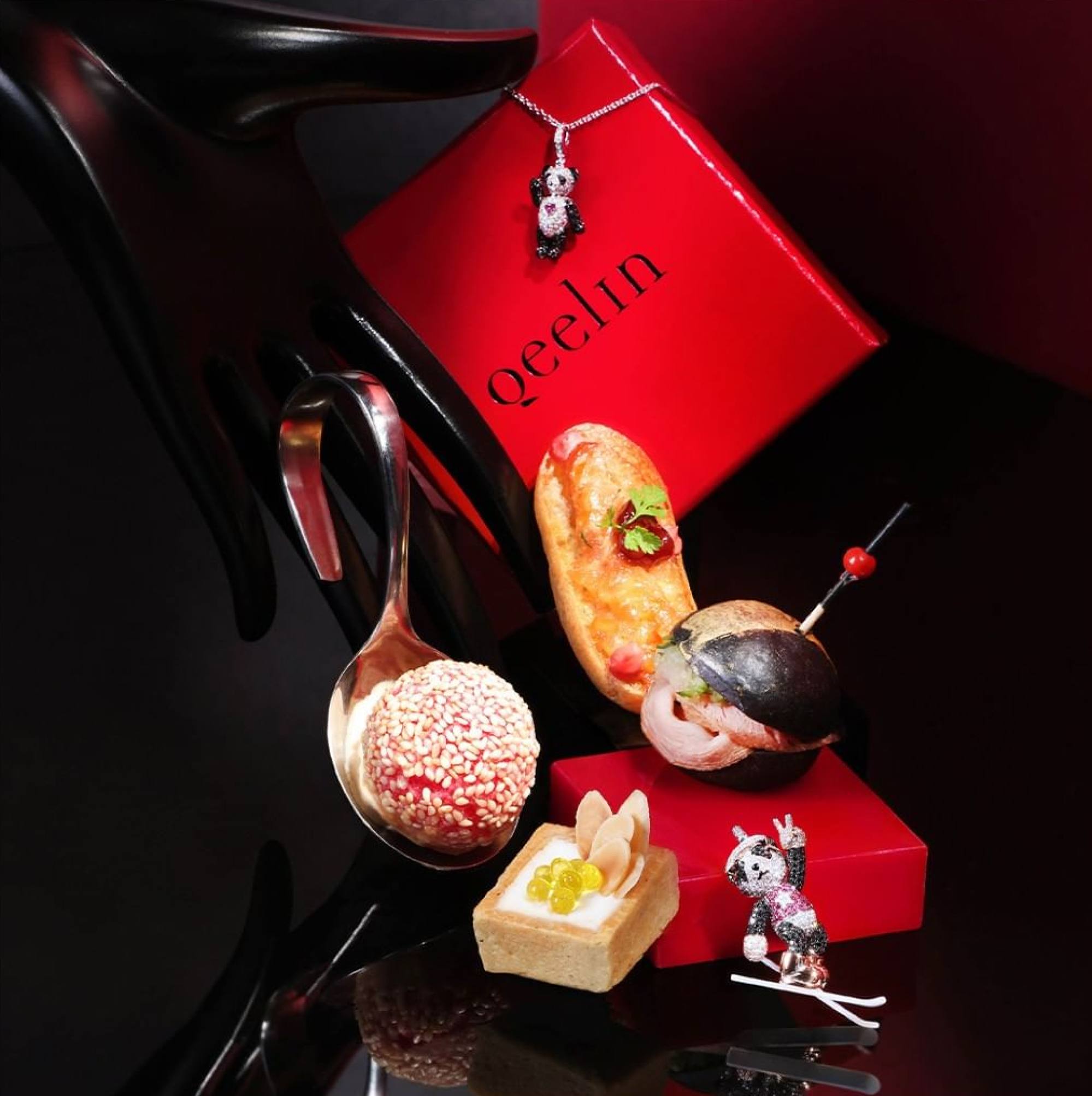 Feasts your eyes and palate on some of the crowd favourites, like the smoked duck breast with plum gel and charcoal mini bun, crispy sesame balls with barbecue pork, pink guava sakura choux, and red bean coconut tart. Available until September 18.
103/F, The Ritz-Carlton Hong Kong, International Commerce Centre (ICC), 1 Austin Road West, Tsim Sha Tsui
3. Cordis x Chloé at Alibi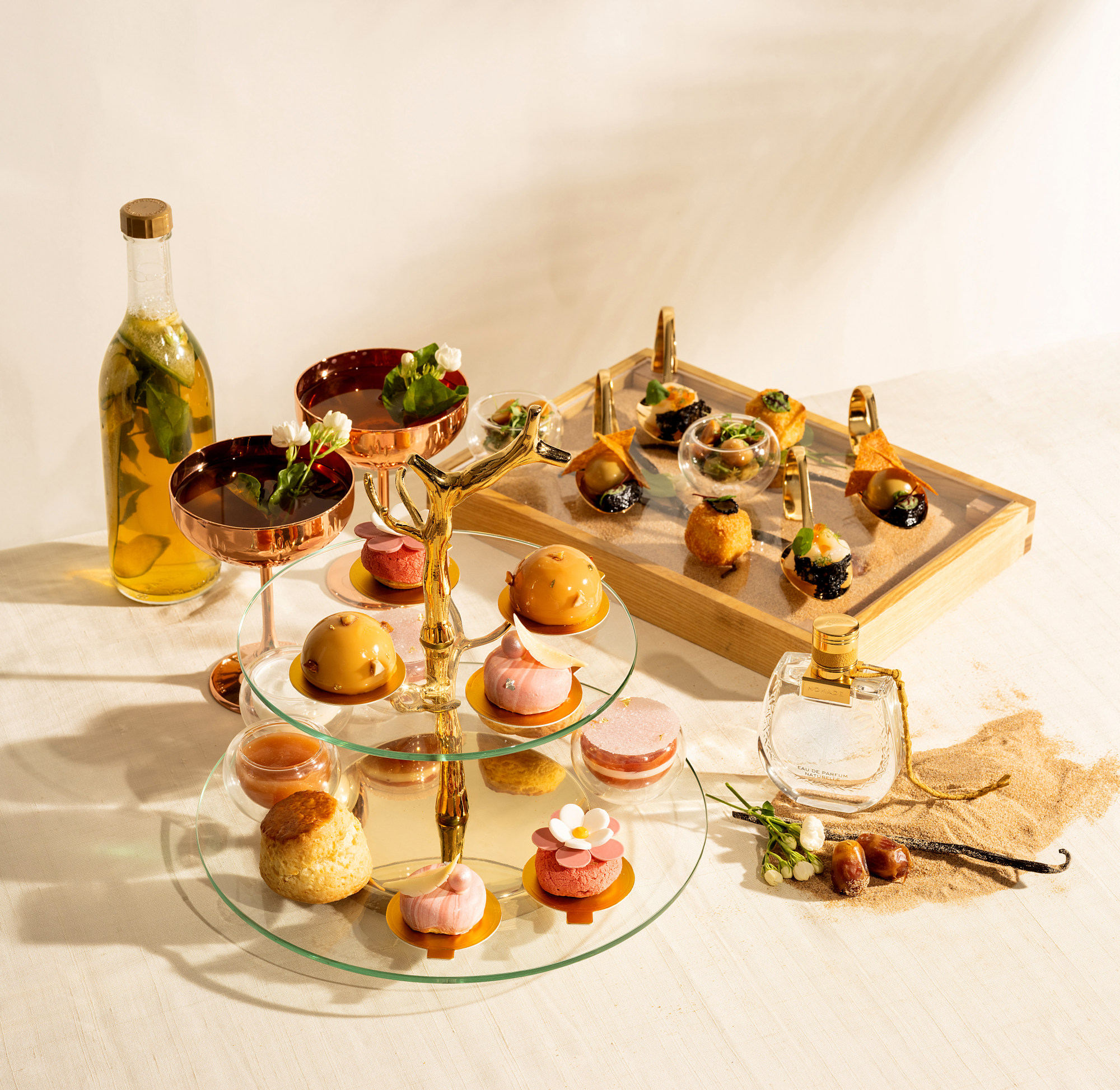 Celebrate the vibrant season of summer with the Alibi afternoon tea set inspired by Chloé's irresistible jasmine blossom fragrance – Nomade Eau De Parfum Naturelle (HK$598 for two persons). The sensational afternoon tea stand is delicately designed with the nature and fragrant elements while presented in an ochre and gold colour palette for a touch of elegance.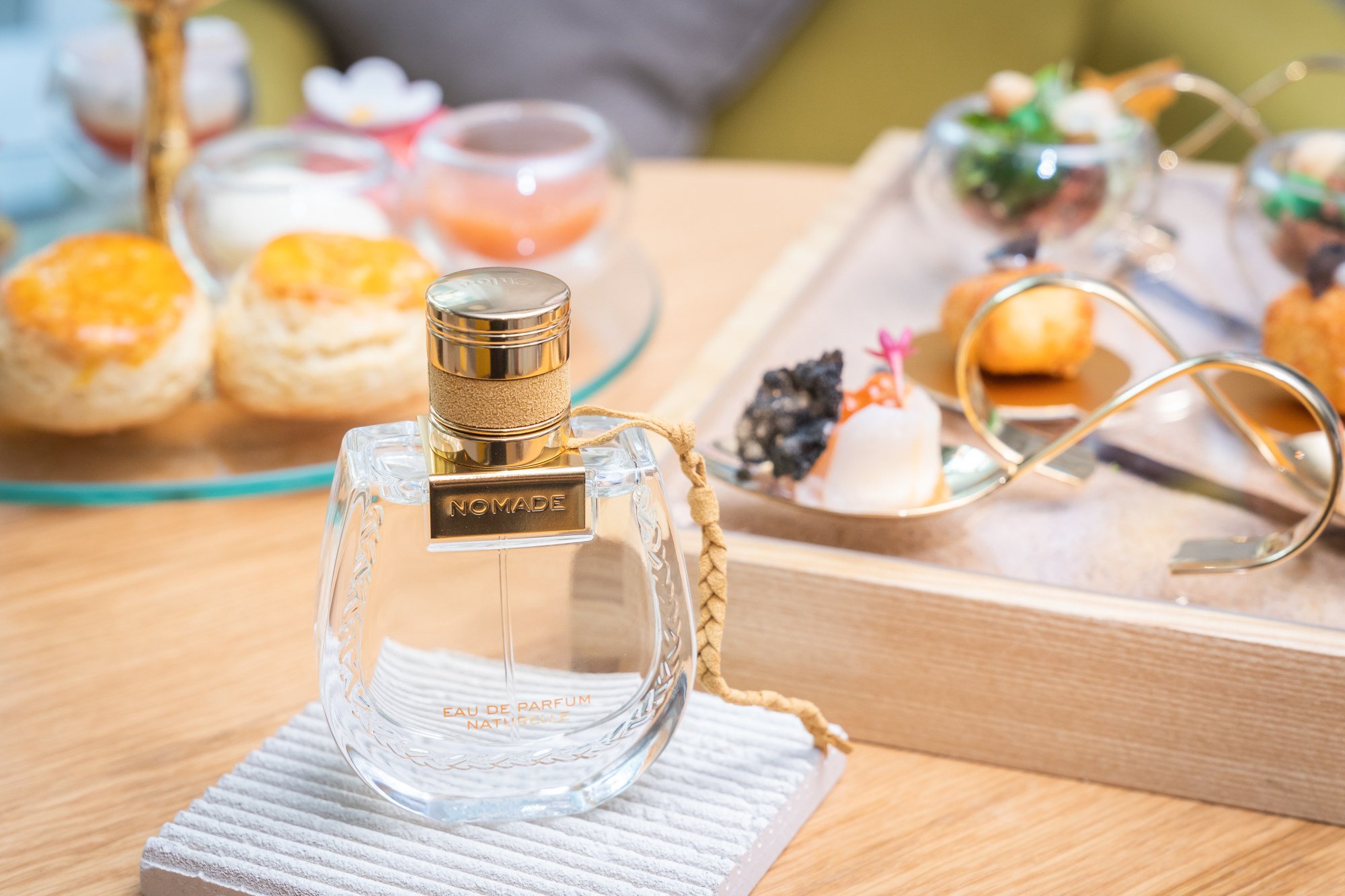 Alibi's chef de cuisine James Oakley has curated an array of refreshing savouries to sate your appetite with hand-dived scallop ceviche, truffle and comté cheese croquette, and the Impossible plant-based meat with macadamia.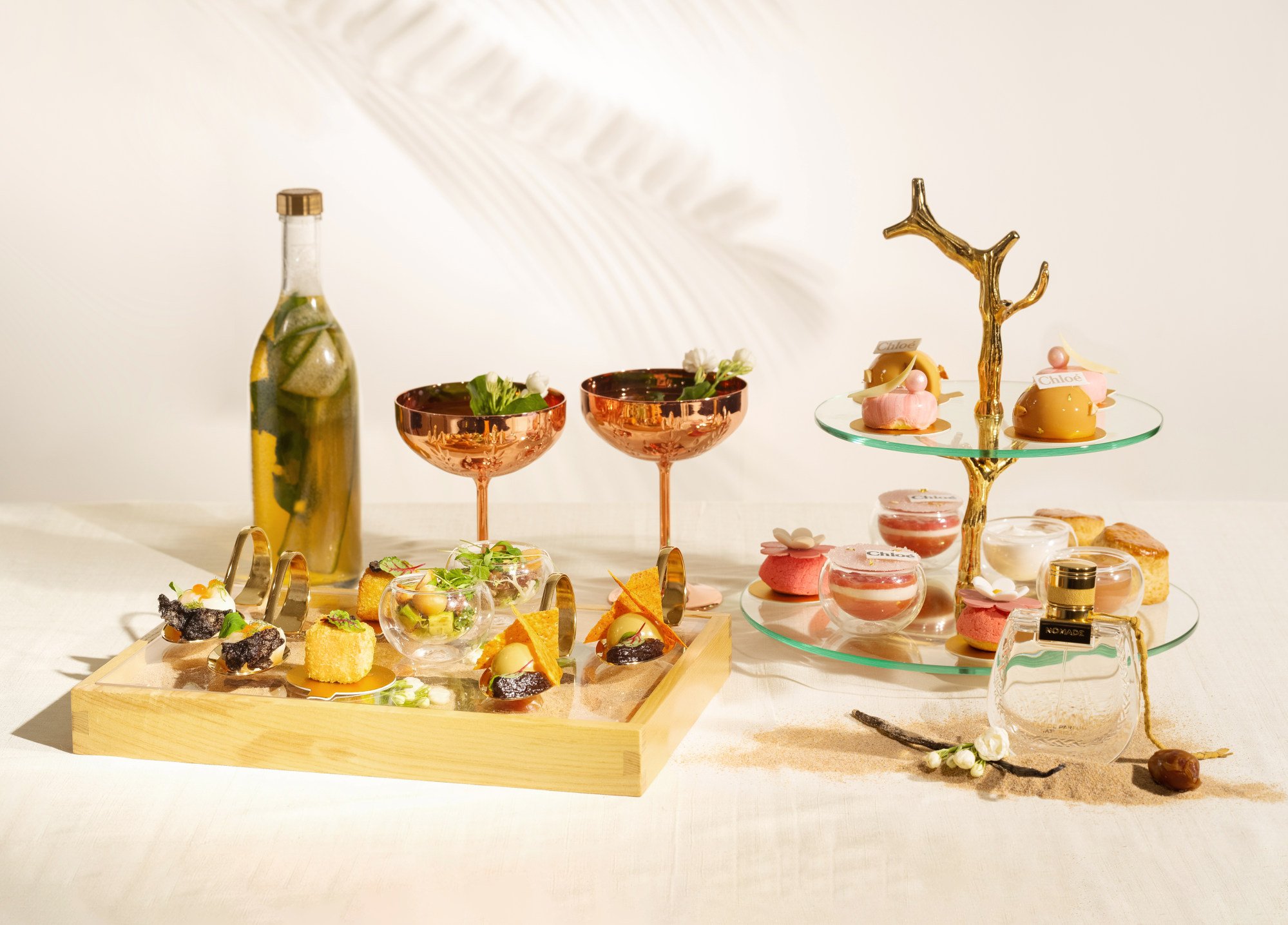 The exquisite desserts are meticulously made of natural ingredients of jasmine and vanilla
inspired by the Chloé perfume
, including the ruby chocolate raspberry choux, jasmine tea guava trifle and the vanilla mascarpone strawberry bonbon. To elevate the whole afternoon tea set, take a sip of the jasmine-inspired Sunset Elegance mocktail, and you'll almost feel like you're soaking in the sun in France.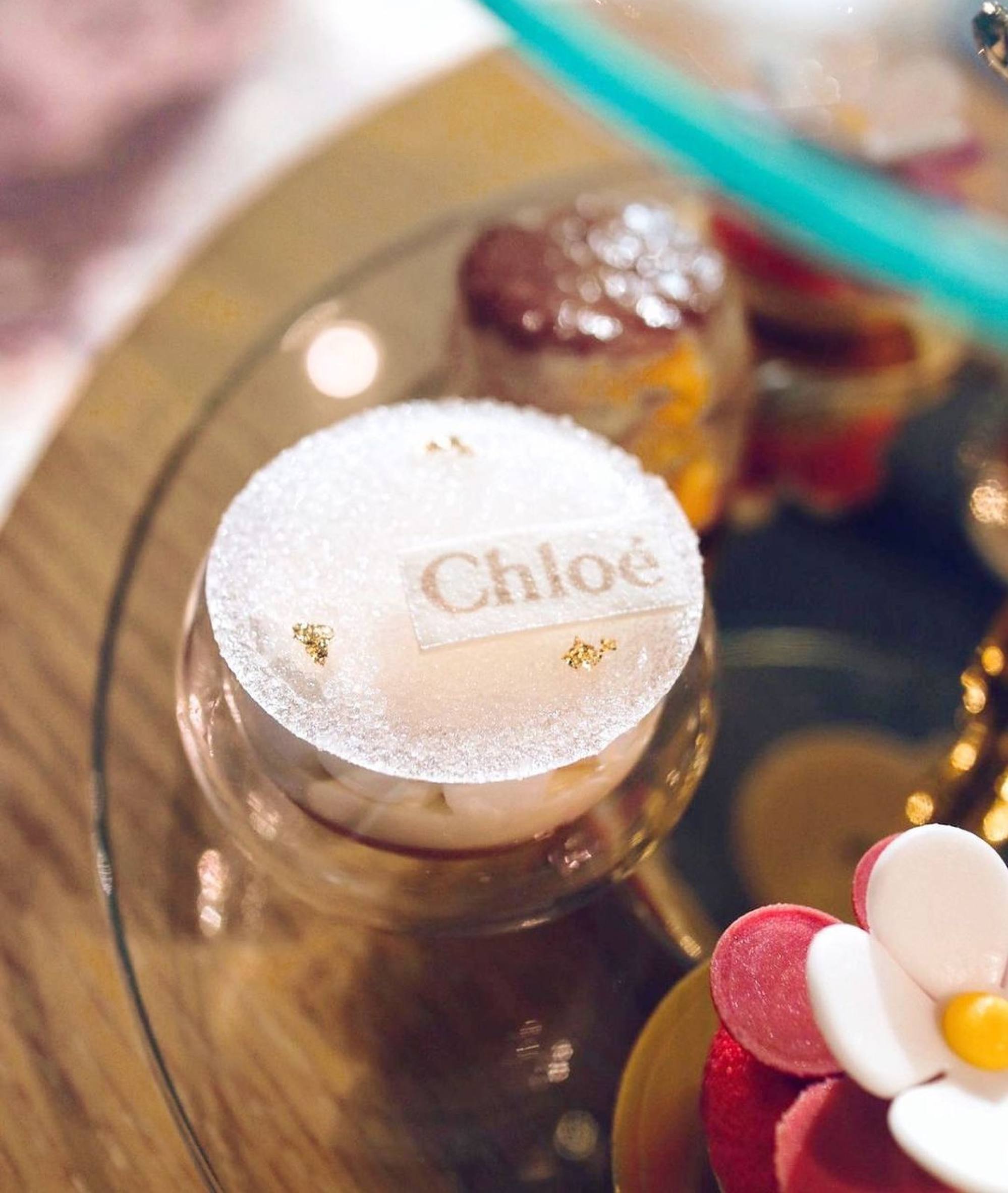 In addition, each guest will receive a delicate, 1.2ml sample of Chloé Nomade Eau De Parfum Naturelle, plus a complimentary fragrance consultation and exclusive shopping privileges at specified Chloé fragrance counters. Available until September 30.
Level 5, Cordis Hong Kong, 555 Shanghai Street, Mong Kok
4. FWD House 1881 x Amorepacific at Odea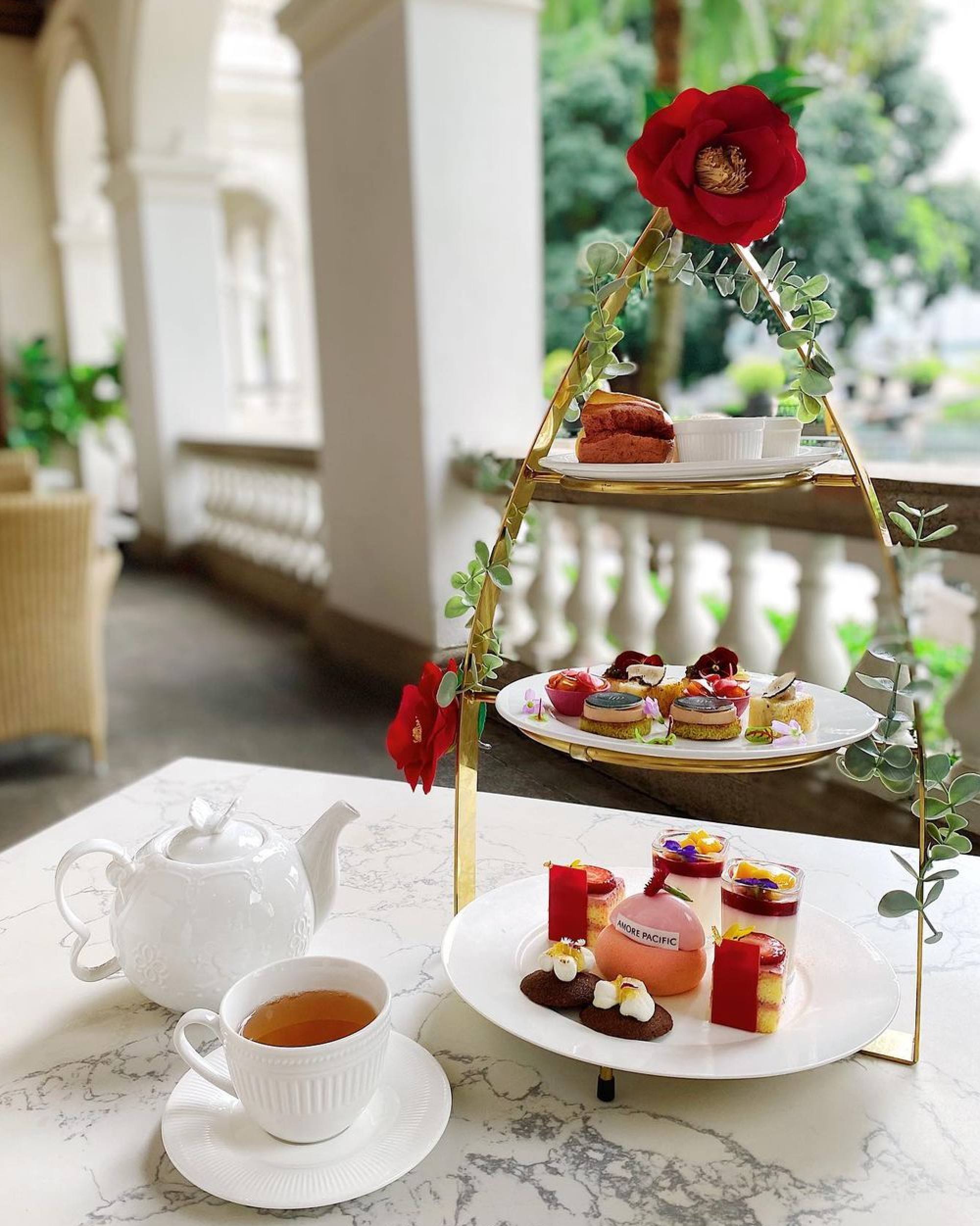 Embark on a luxurious gourmet journey to taste Odea's exquisite Camellia Recovery afternoon tea set (HK$698 for two) in collaboration with Korean luxury beauty brand Amorepacific. Inspired by the unique taste and classic red hues of the Korean camellia flower, the afternoon tea set is a delicious treat and visual spectacle.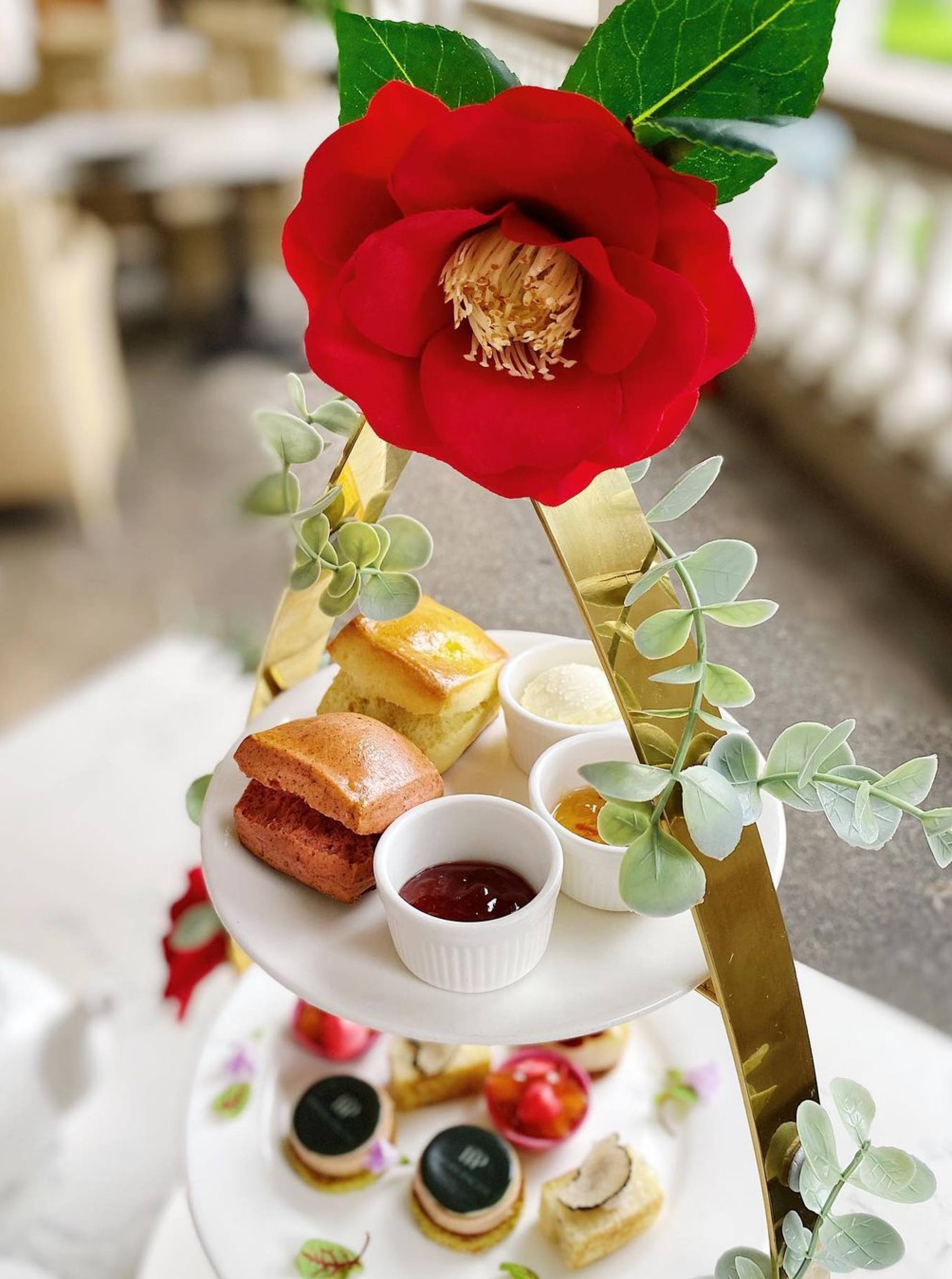 The menu consists of delicacies made from camellia flower, yuzu and other seasonal ingredients. Savoury nibbles include a special Amorepacific chocolate foie gras toast, caviar and Hokkaido scallop and gravlax salmon and camellia tart. On the sweet side, the pear compote vanilla cake and Korean "yuja cha" marshmallow cookies are sure winners while the raspberry panna cotta with mango is not to be missed.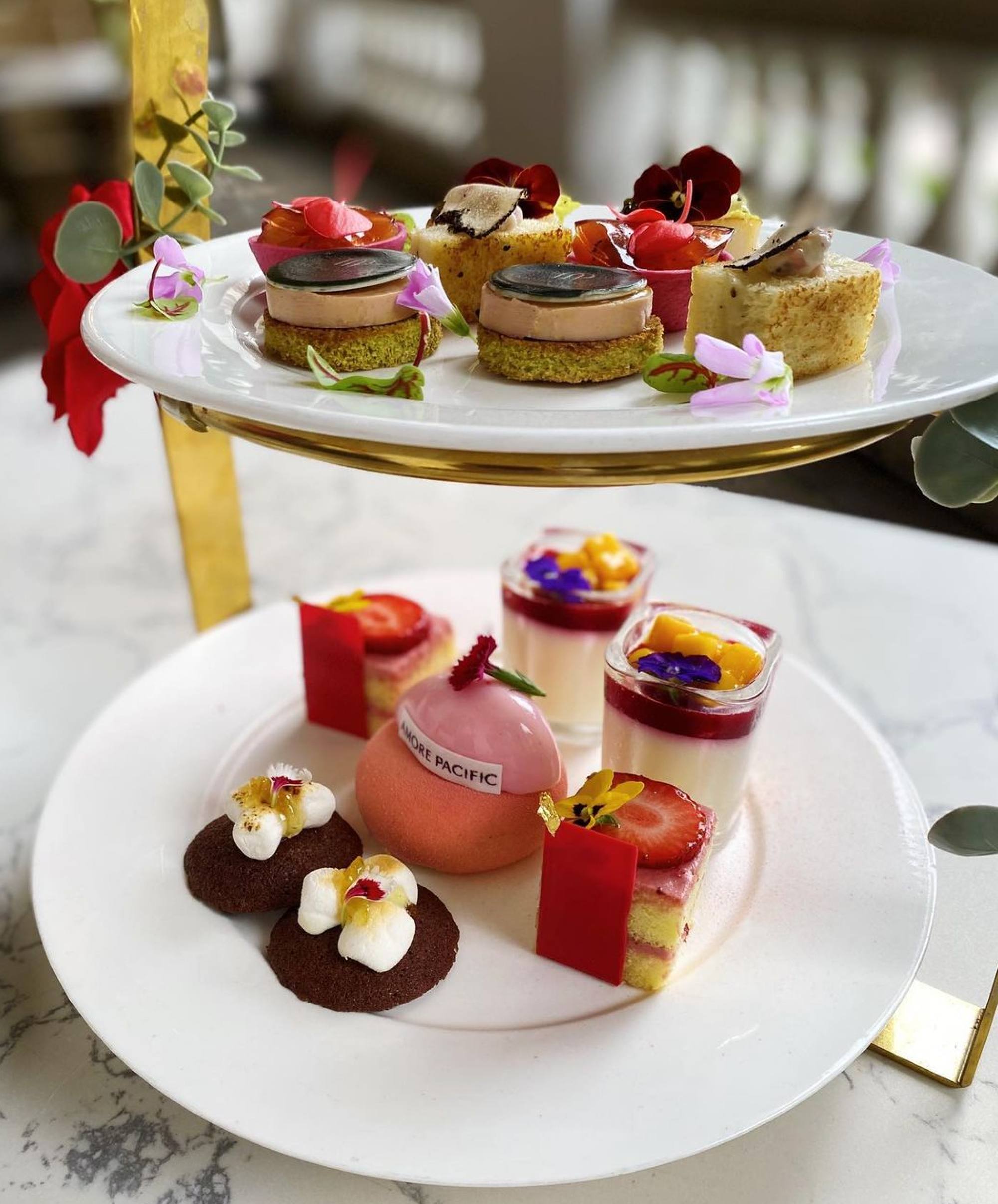 For every order per tea set, customers could receive a complimentary Amorepacific Recovery gift set valued at HK$800. Guests can also visit the Camellia Room and see some extraordinary floral art. Available until August 31.
FWD House 1881, Main Building, 2A Canton Road, Tsim Sha Tsui
5. Tea WG x Sulwhasoo
Add a spritz of glamour to your afternoon with Tea WG's opulent afternoon tea set (HK$598 for two) in partnership with Korean skincare brand Sulwhasoo. Served with specially designed canapés, patisseries and drinks made with refined ingredients from South Korea, the afternoon tea set promises to be a gastronomical experience that will tantalise your palate.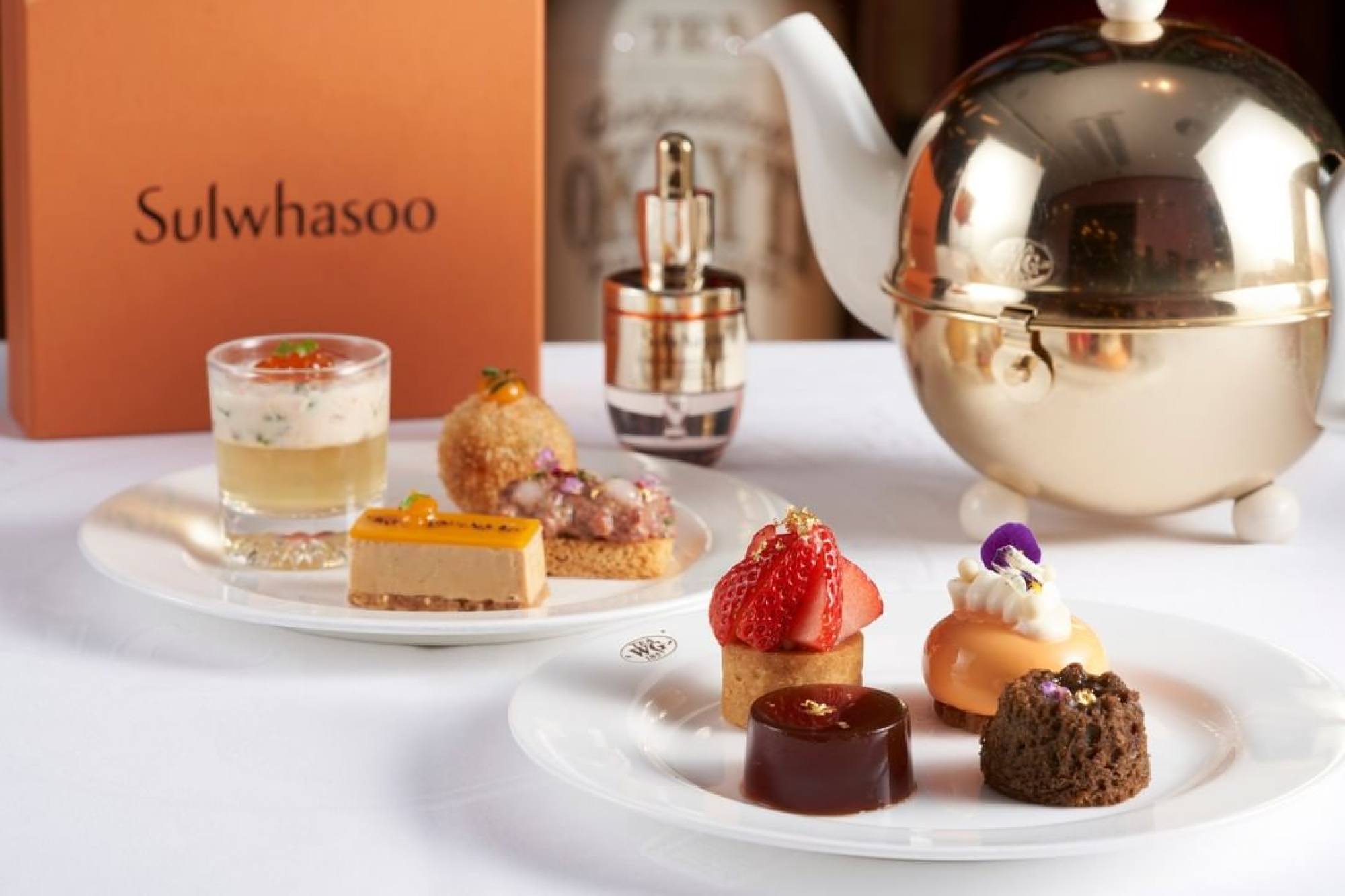 The deliciously crafted delights include the mozzarella and kimchi risotto ball, Korean beef tartare and salmon roe topped with crabmeat. Treat yourself to a sweet bite of madeleines infused with Follow Me tea and black sugar, and the almond jocund and honey tea mousse with Korean pear. Each set comes with the Green of Korea from Tea WG.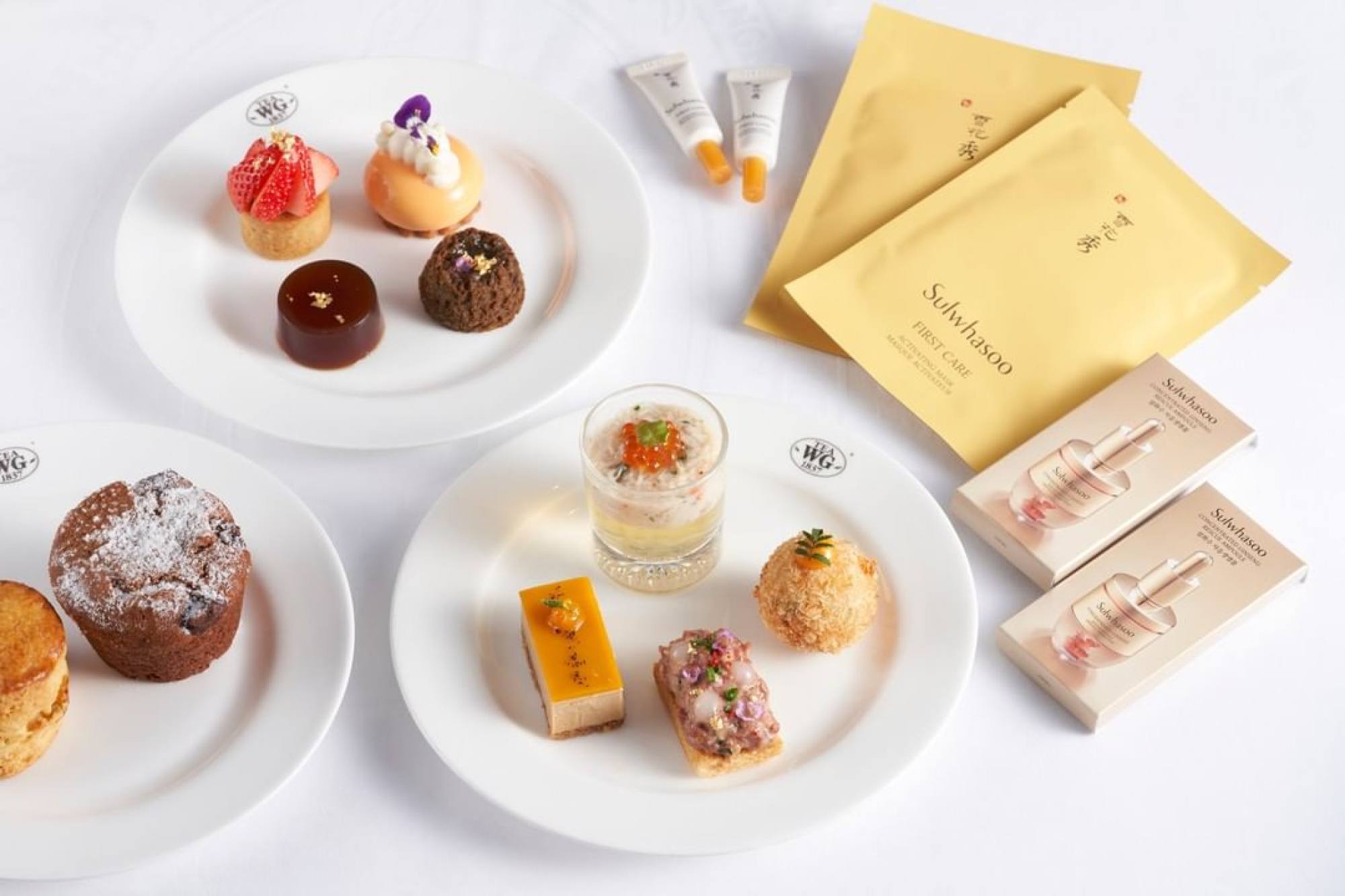 The first 1,000 guests will receive a complementary Sulwhasoo skincare kit valued at HK$280. Available until August 31.
Various locations across Hong Kong

Whilst we love a traditional British afternoon tea, it's also fun to change it up with the city's luxury seasonal offerings – like The Ritz-Carlton's decadent Qeelin set
Cordis' chef James Oakley has prepared Chloé-inspired delicacies at Alibi, while The Murray's Popinjays is hosting Christian Louboutin Beauty-themed bites