7 most unique luxury hotels in China: from Lady Gaga's birthday spot at Hotel Eclat Beijing and the underwater InterContinental Shanghai Wonderland, to a fairytale dream at The Castle Hotel Dalian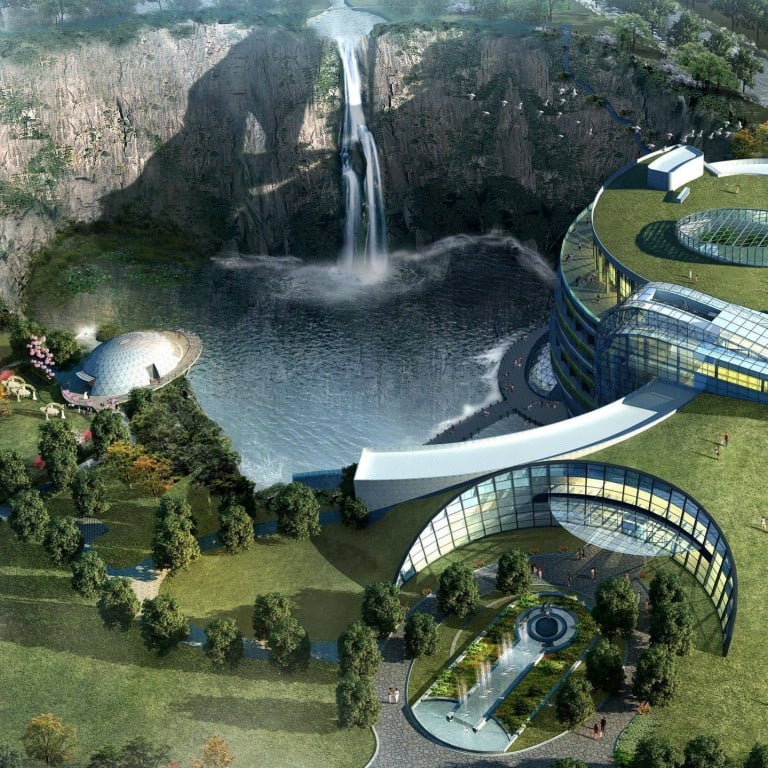 After the powerful grip China faced due to the
ripple effects of Covid-19
, the country is bouncing back to business. Reports show positive growth in hotel construction activity as well as occupancy rates, a result of increased staycations, domestic, business and leisure travel, and relaxed restrictions after the two-year hiatus.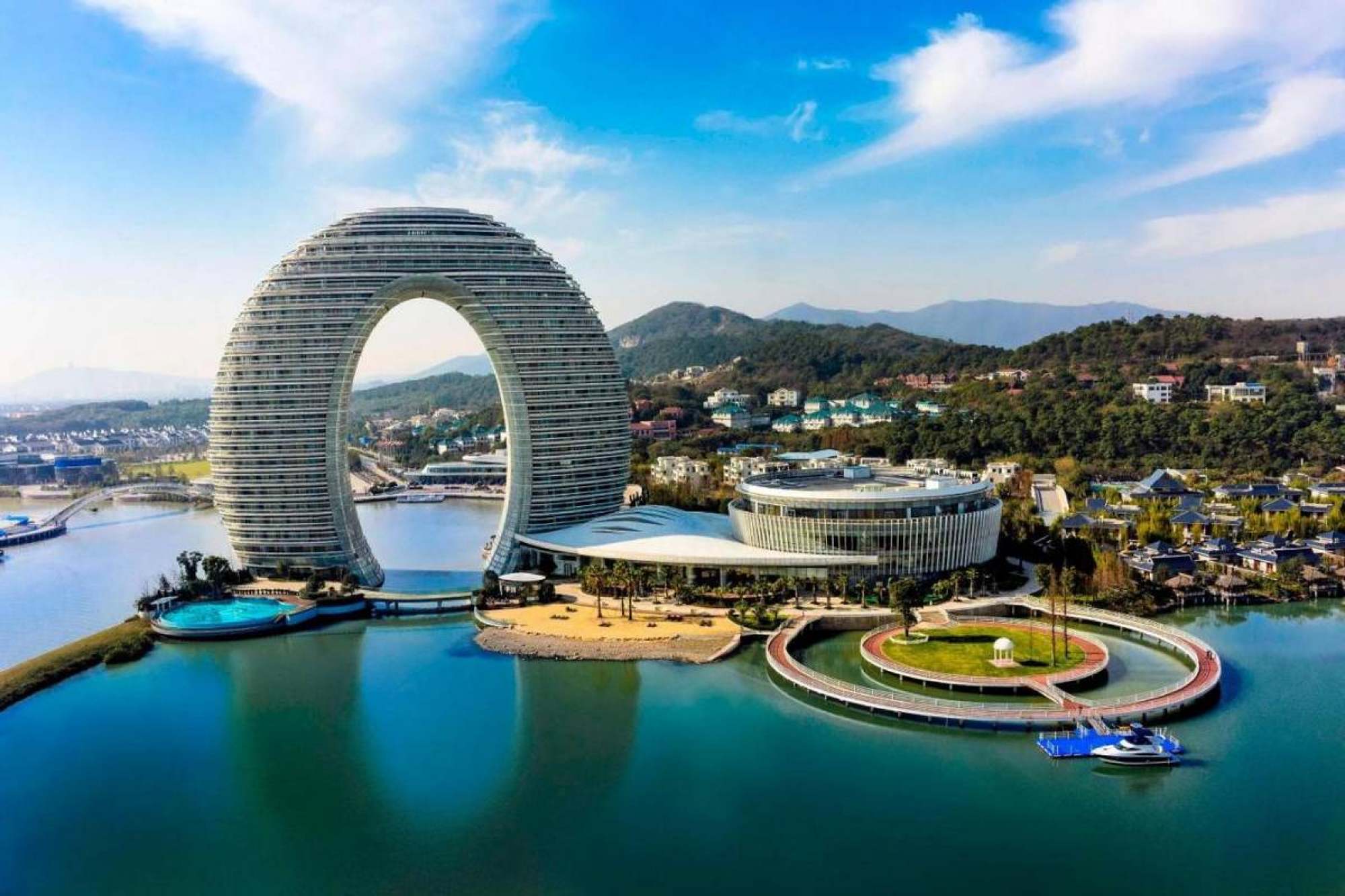 As business picks back up and tourists start to return, now is the time to take inventory of the best places and hotels to visit in the region. China is known for its grandeur in buildings, its modern and contemporary designs taking architecture to new frontiers.
Keeping that in mind, we have identified the most unique hotels in the country, which are sure to raise your eyebrows a tad, both in surprise and awe.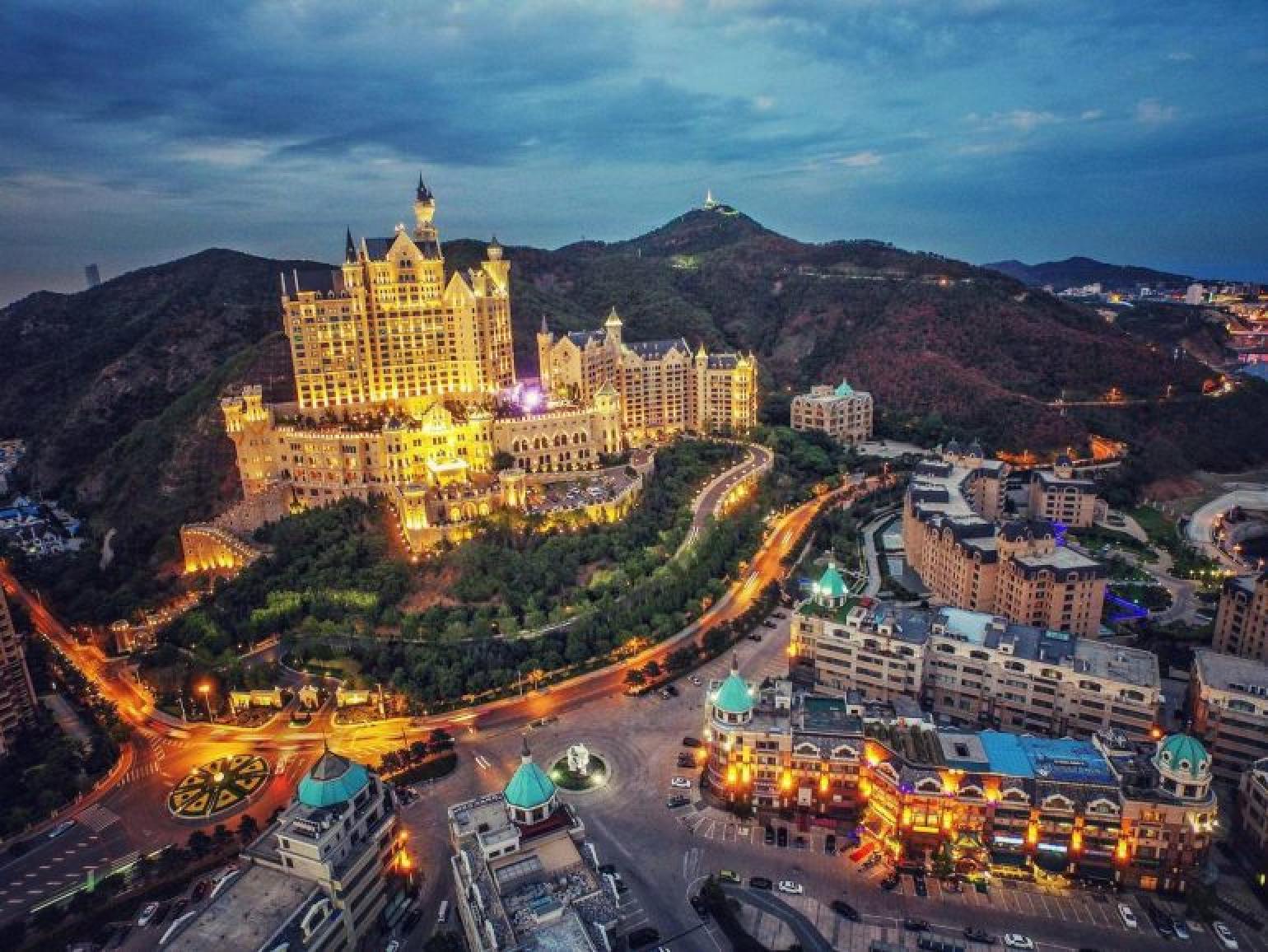 Be it a beautiful ring at the centre of a lake, or luxury underground splendour in an abandoned quarry, or the architectural marvel of uprooting and assembling centuries' old buildings to create a new contemporary hotel, this list is sure to pique your curiosity. Without further ado …
1. Intercontinental Shanghai Wonderland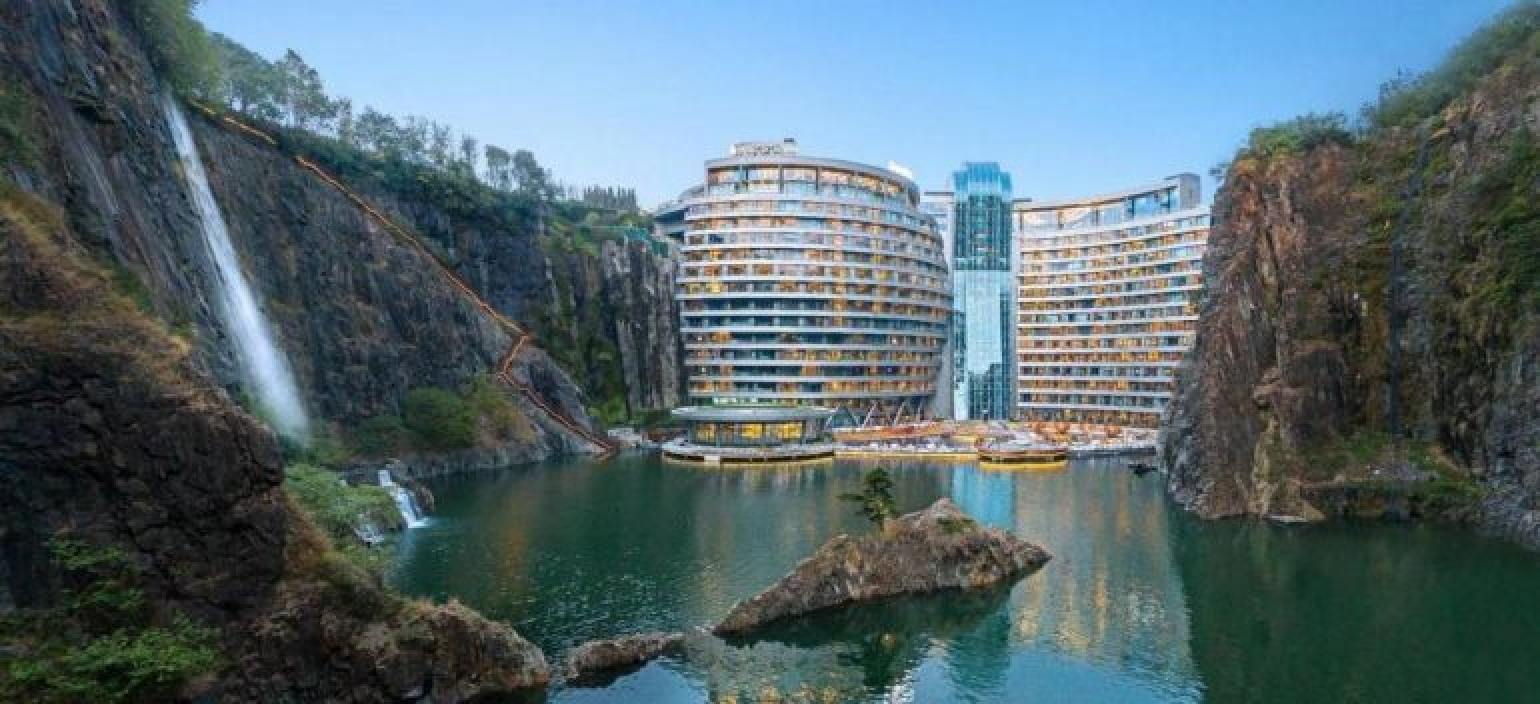 At least 17 out of 19 stories are underground, of which two are underwater! Located around 30km from Hongqiao Airport, the hotel took shape in an abandoned quarry. It was designed by Martin Jochman and his studio Jade + QA, consisting of 337 guestrooms, and took more than 10 years to build.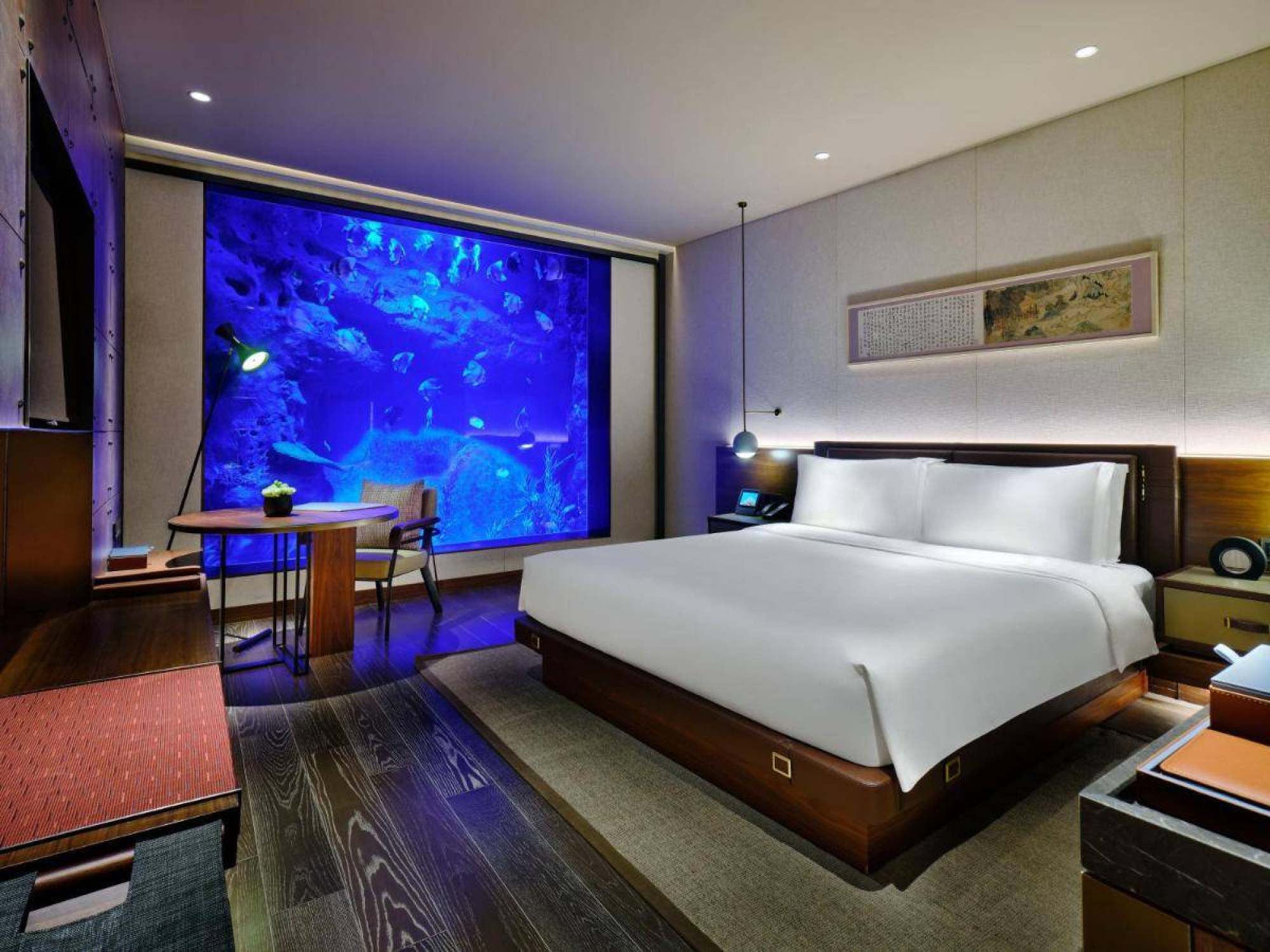 The hotel gives off a fantasy film setting vibe and is the most fascinating indoors with all the dark mystery it exhibits.
2. The Castle Hotel Dalian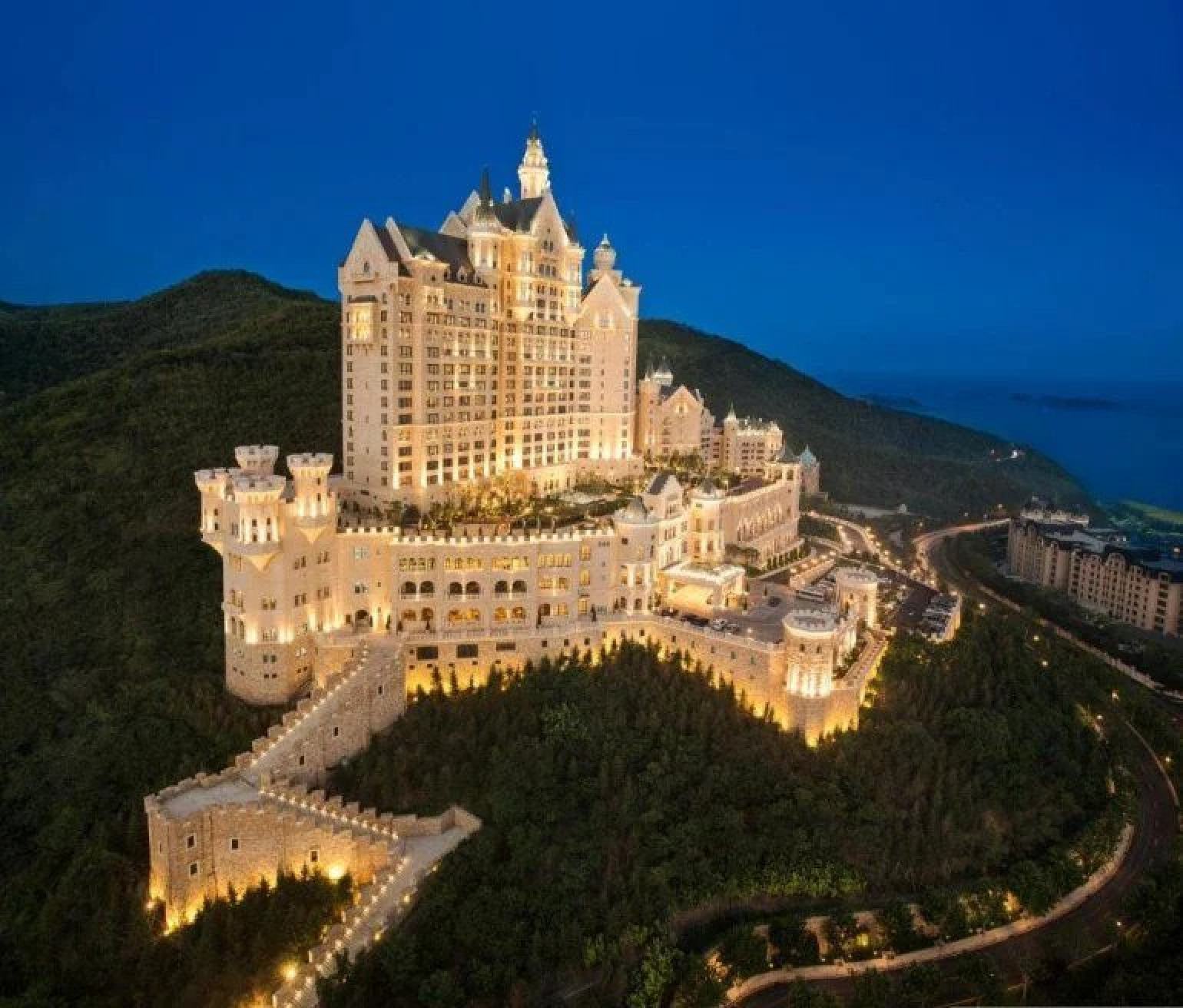 A Bavarian castle in China sounds like a Disney script. And yet here we are. The Castle is a 292-guestroom hotel that was recently opened in the city of Dalian. A part of the Luxury Collection portfolio, the hotel offers a global rainbow of experiences under one Chinese roof. You will find influences from Europe, Australia and Japan, blending into Chinese architecture as a cultural haven.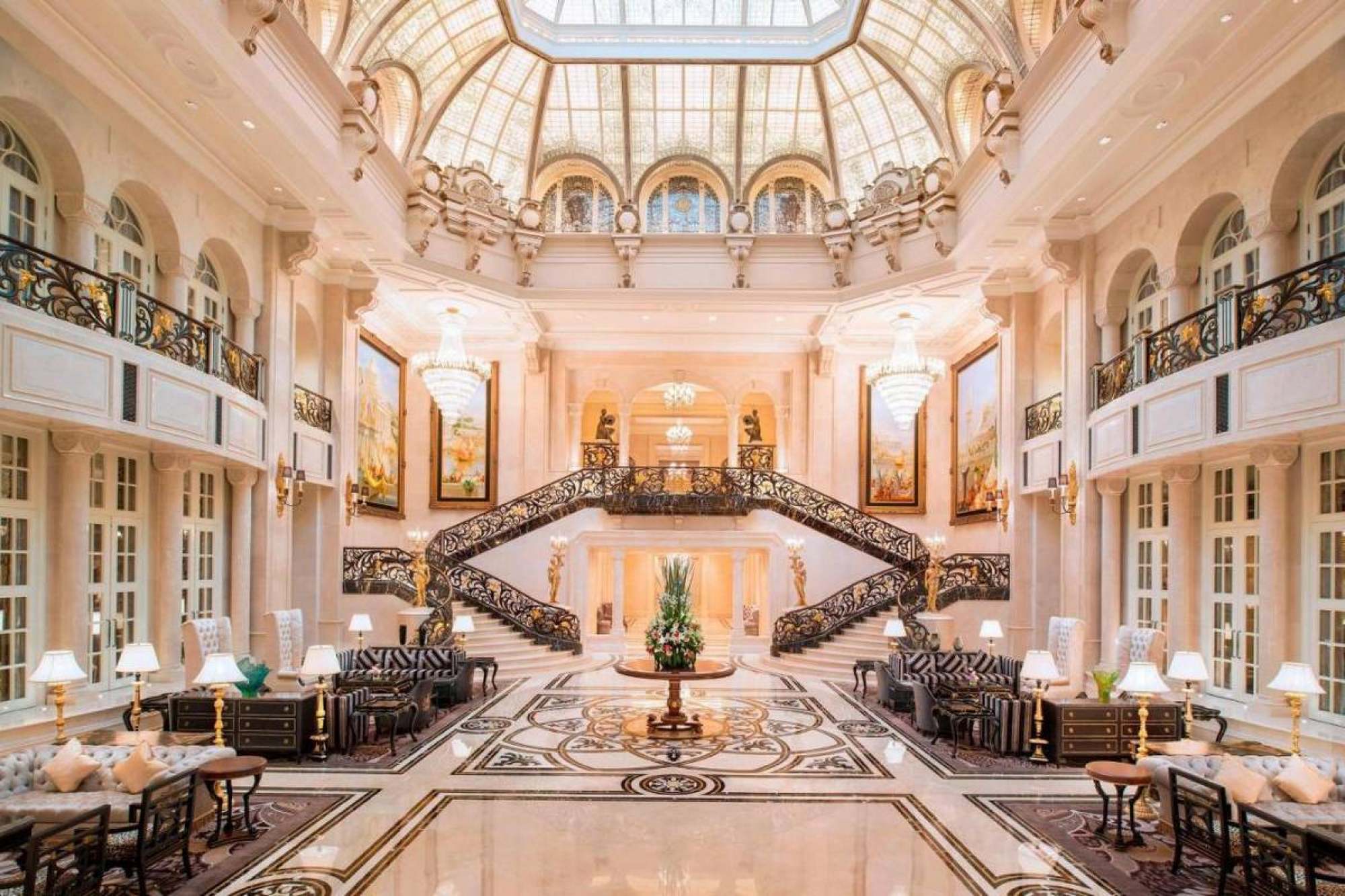 Along with the locals, this stunning property is also favoured by Instagrammers and YouTubers from different parts of the world.
3. Hotel Eclat Beijing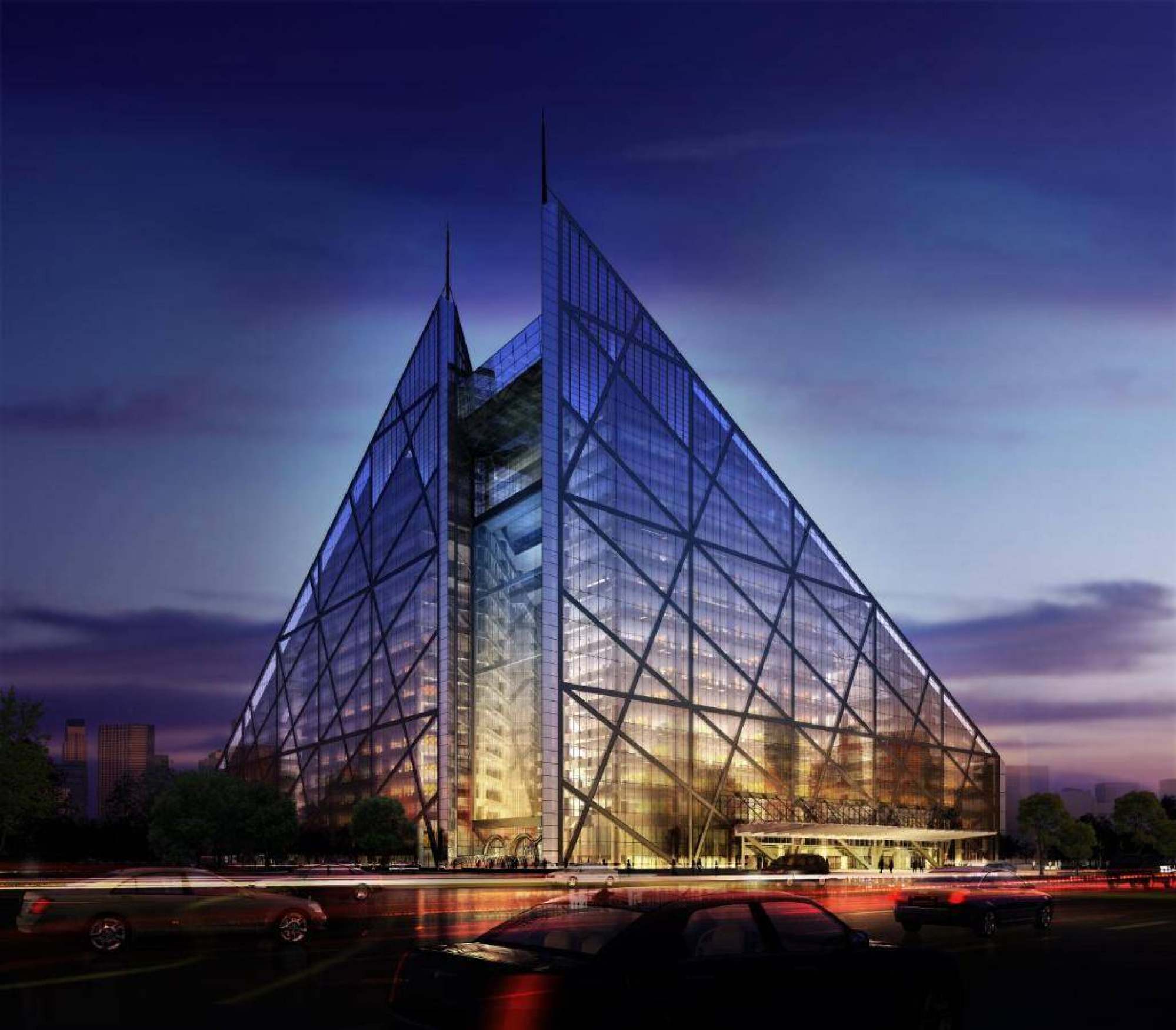 The five-star hotel is situated within the iconic Parkview Green complex in Chaoyang. The hotel forms part of the two million sq ft landmark that has carved a special place in the city thanks to its unique design and sustainability features. The hotel features 100 rooms and practically drips luxury –
attractive enough for Lady Gaga
to choose it as a location for one of her birthday bashes.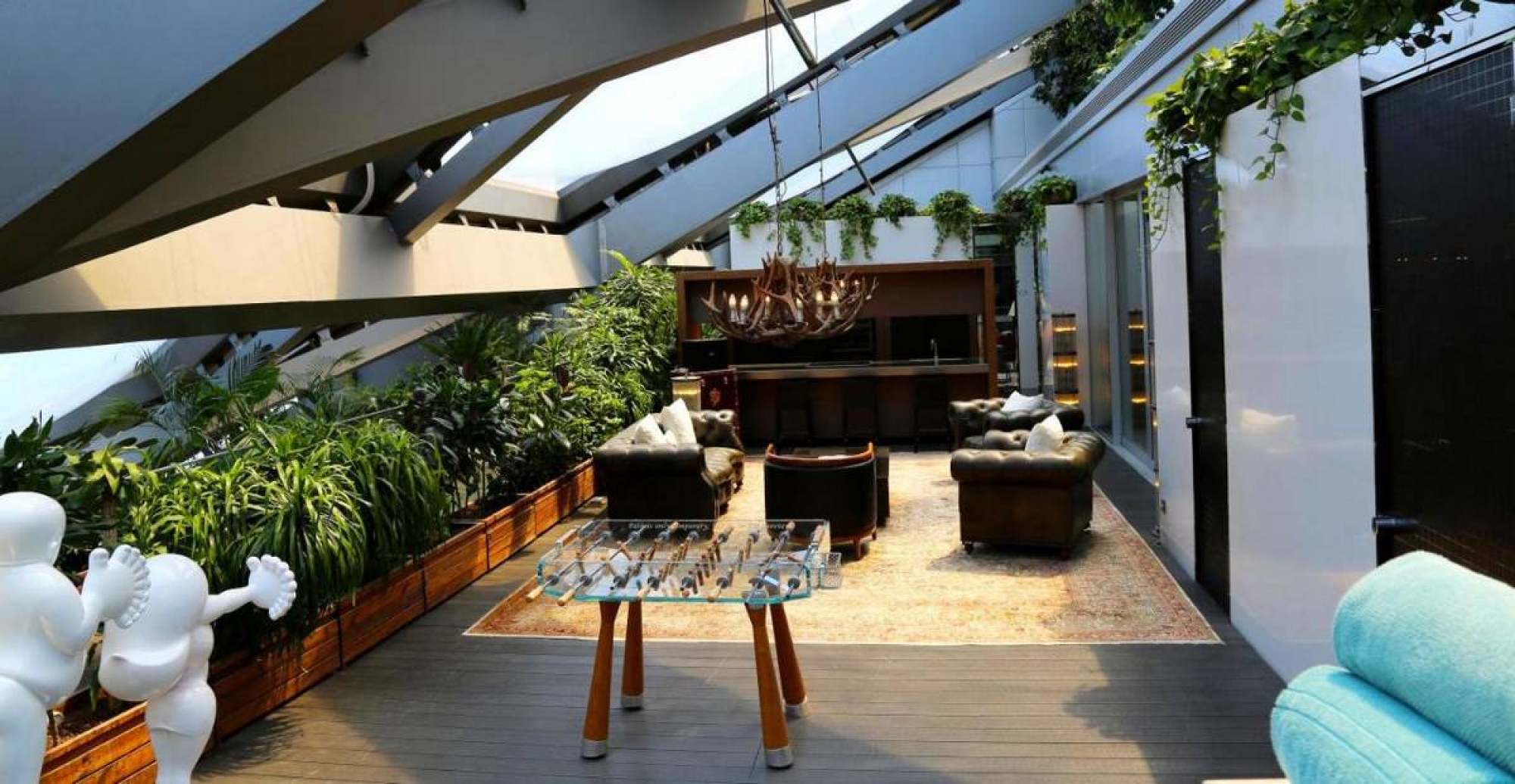 Its suite themes are bizarre yet fascinating – Darth Vader, Barbie,
Harry Potter
and
Midnight in Paris
really cannot fail to impress!
4. Sheraton Huzhou Hot Spring Resort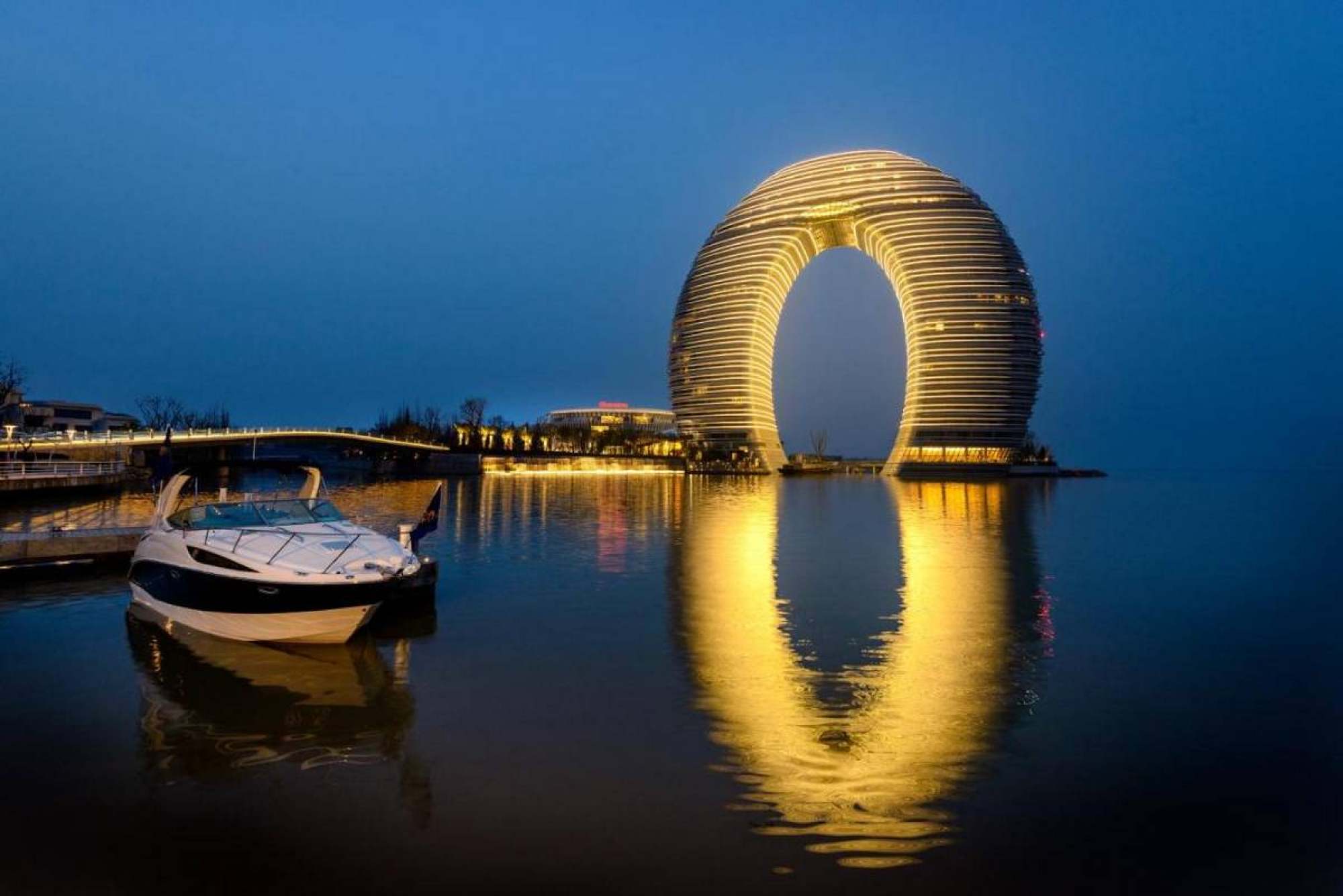 The Sheraton Huzhou Hot Spring Resort is shaped like a tube out of the water and gives the ancient "city of silk" a contemporary stroke. Its 83 suites and 38 villas all come with private balconies and are blessed with ample natural lighting and views of Lake Taihu.
5. Commune by the Great Wall, Beijing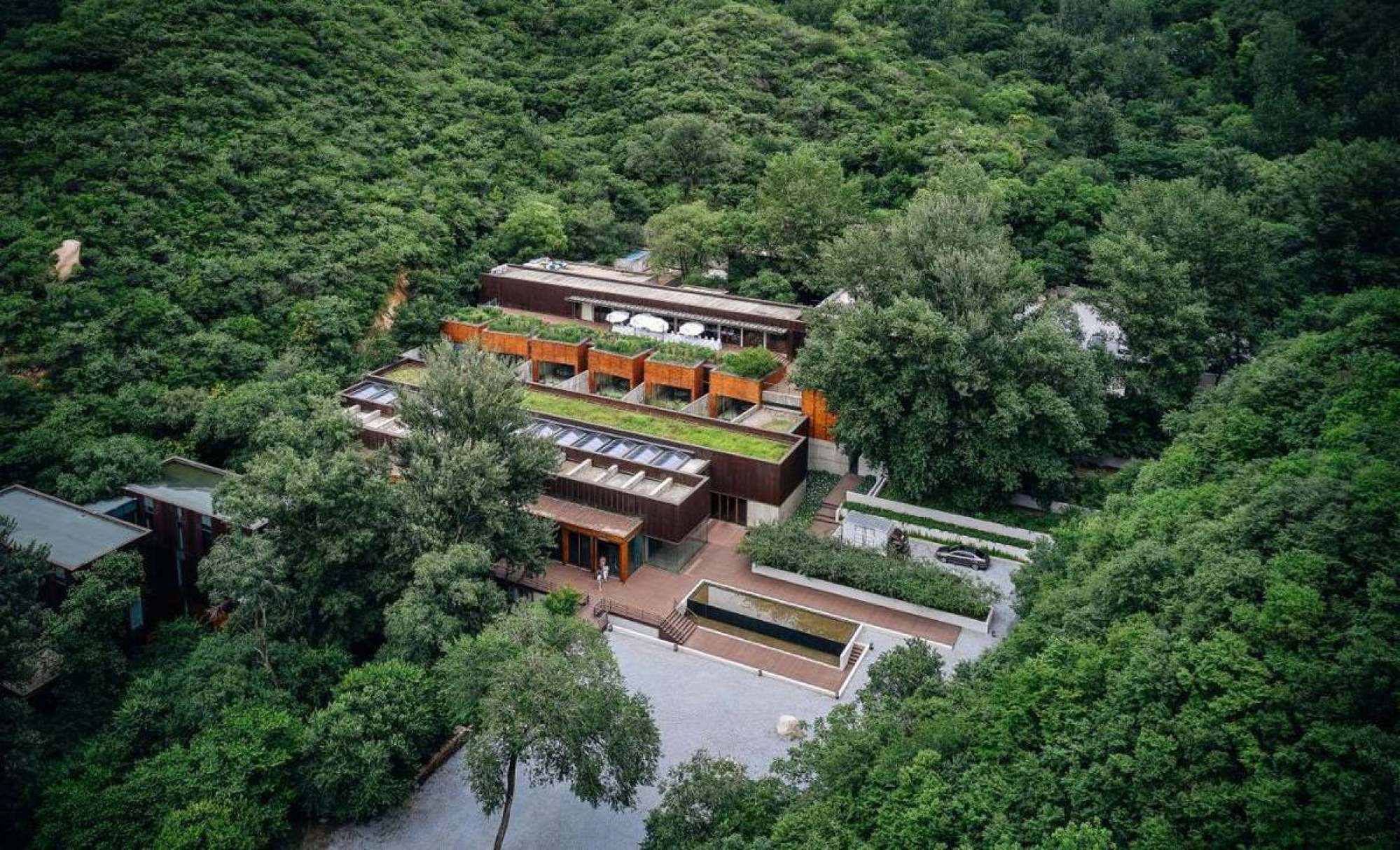 Here's a luxury resort you would have never seen or heard of before. Originally conceived of by Chinese real estate developer couple Pan Shiyi and Zhang Xin, 12 Asian architectural brains designed the property. Commune is now managed and operated by Hyatt.
The resort has two clusters, the Walnut Valley and Stone Valley, featuring all manner of different villas: the Suitcase House designed by Hong Kong-based Gary Chang, the Cantilever House by China-based Antonio Ochoa, and the Bamboo Wall House by Japanese architect Kengo Kuma.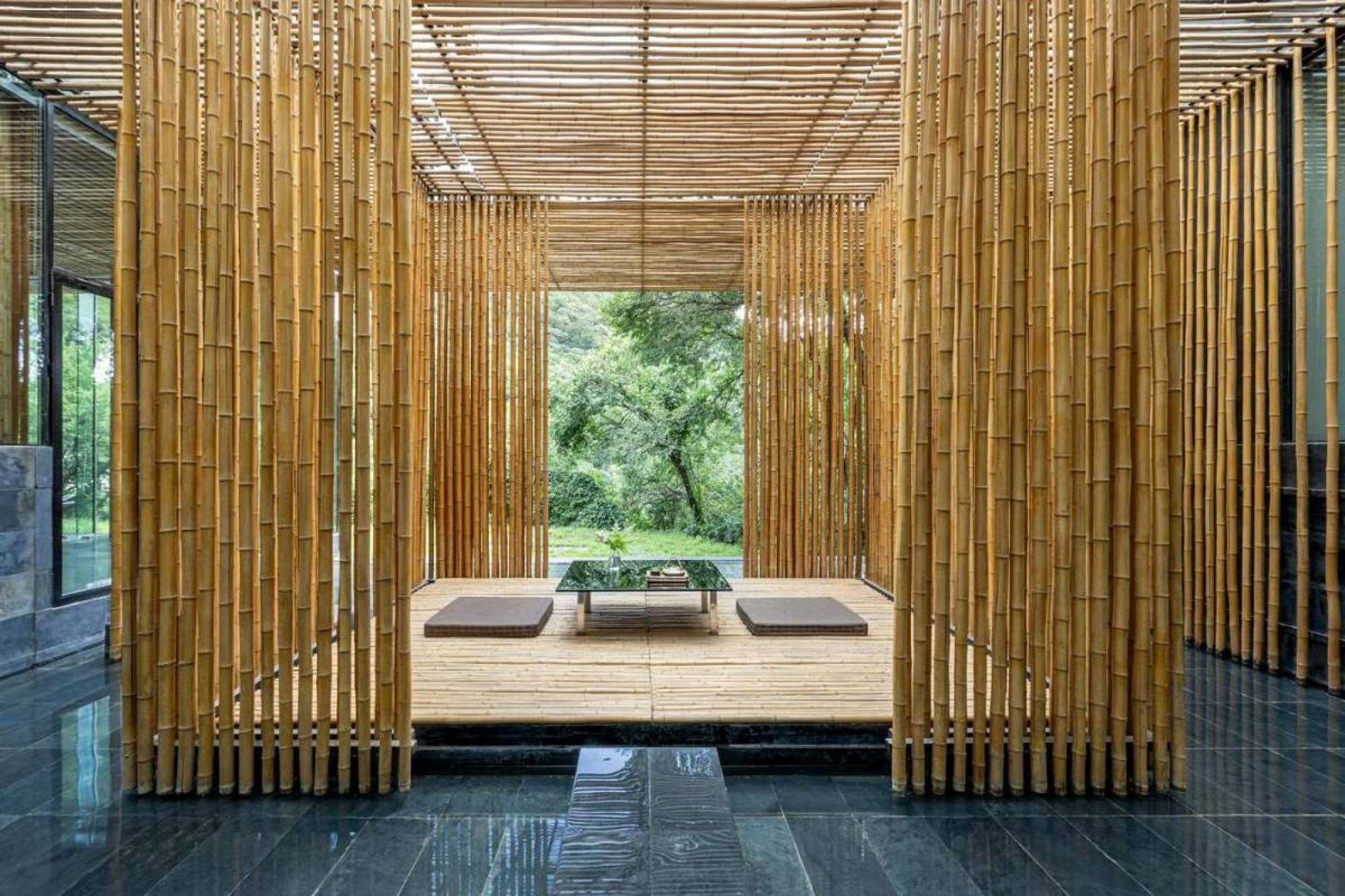 This is an Asian amalgamation that sounds too fascinating to be true.
6. Park Hyatt Ningbo Resort and Spa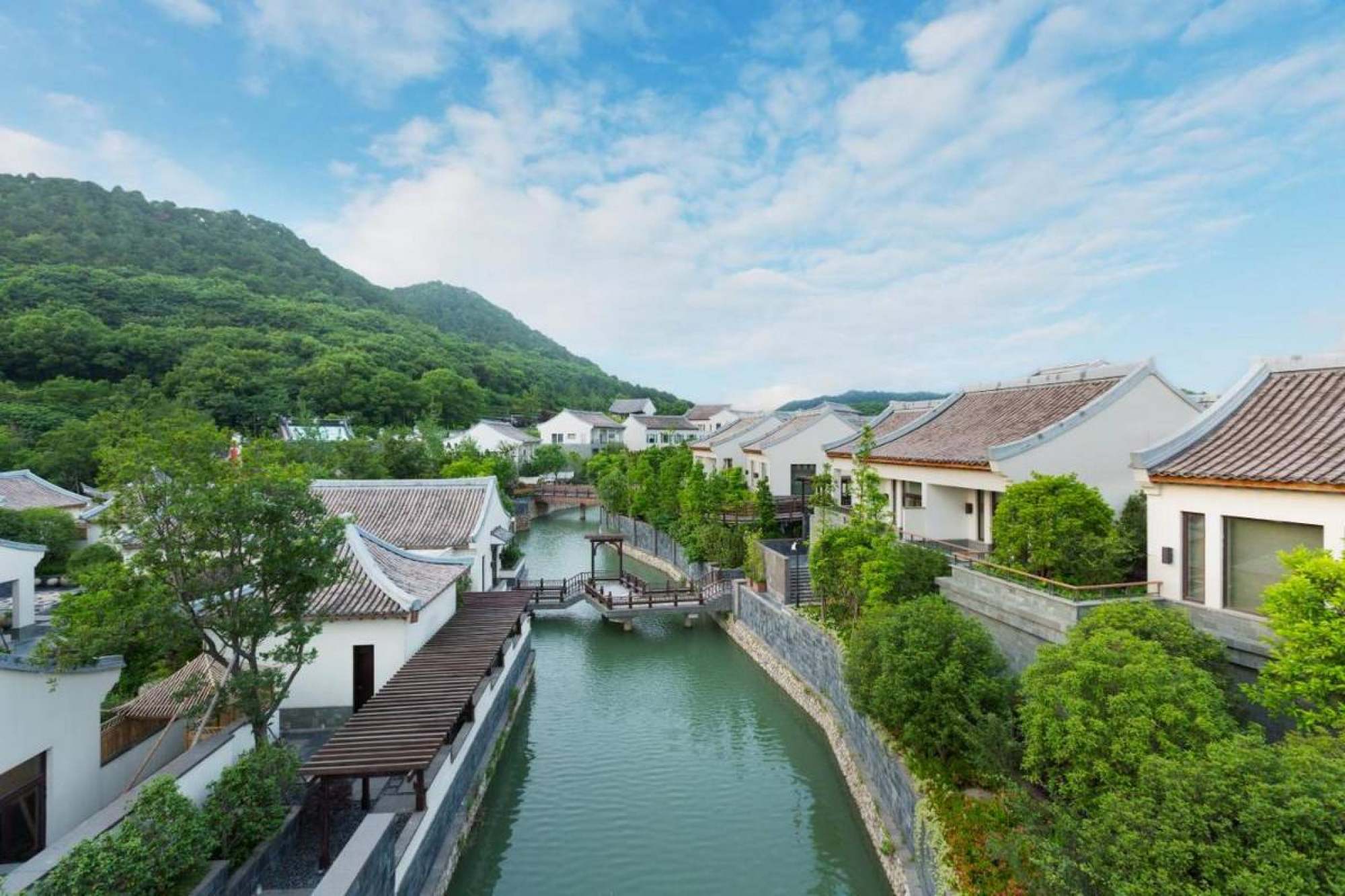 The 49-floor Park Hyatt's sense of luxury stems from sweeping views of Hangzhou and its hills. The hotel offers a great blend of modern and traditional. The design mimics a Chinese merchant's mansion from the Ming dynasty, with long five-metre (16-foot) windows in its public spaces.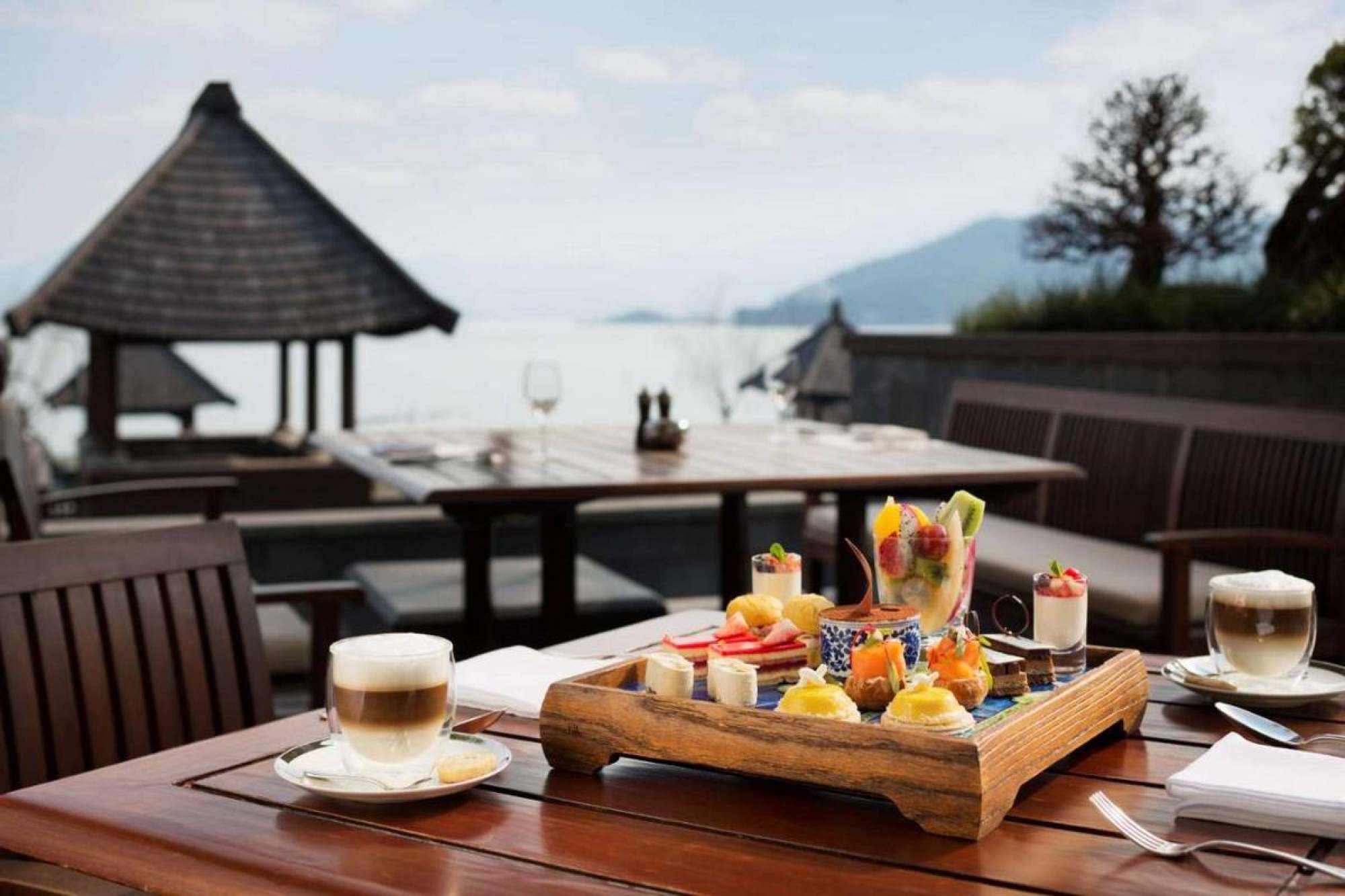 Guests can enjoy spectacular views of the Qiantang River while sipping on some traditional longjing tea.
7. Amanyangyun, Shanghai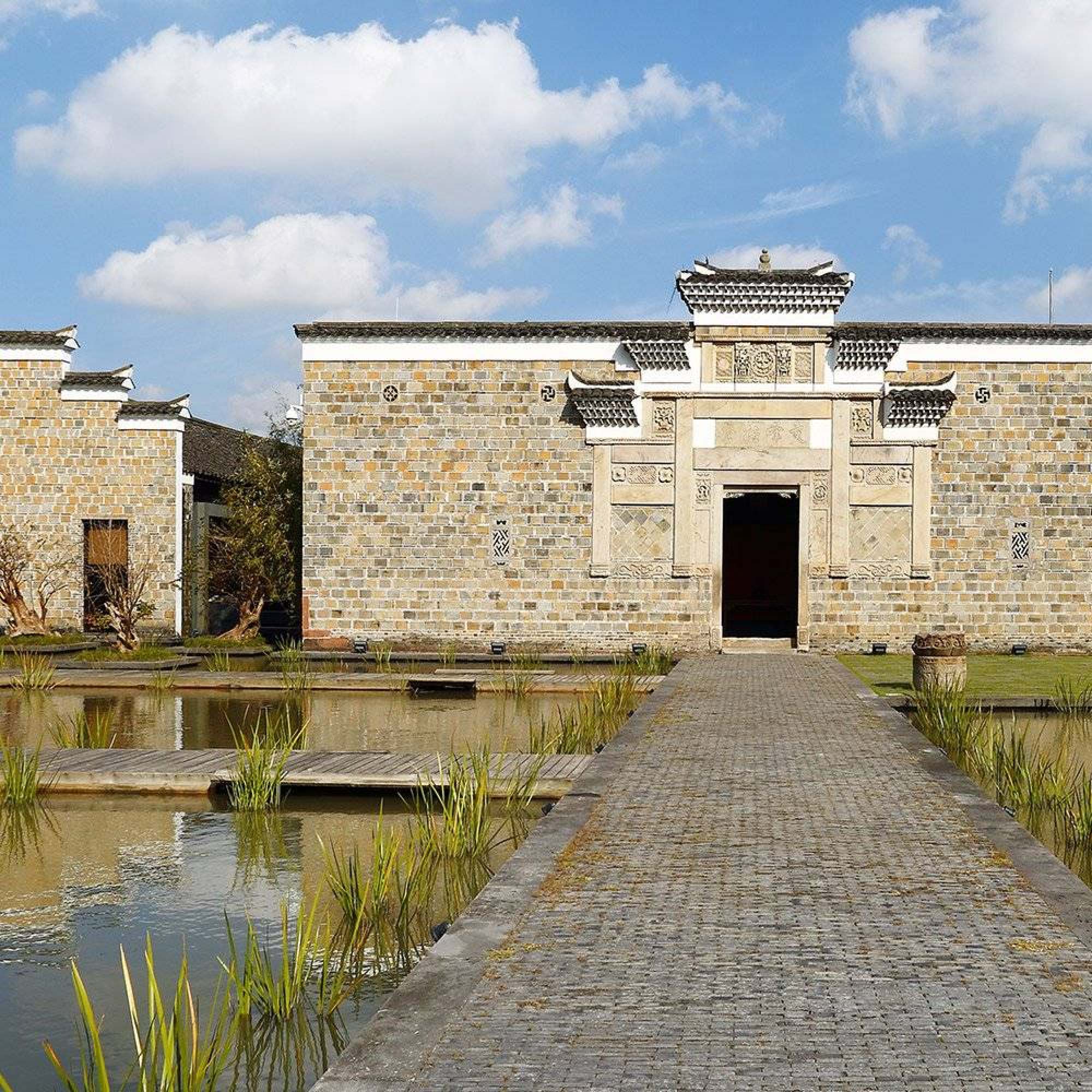 A part of the Aman's portfolio of resorts, this hotel was part of restoration works to a 2,000-year-old forest, as well as other historical buildings from the Ming and Qing dynasties. The task involved dismantling and rebuilding these buildings on the new site where the hotel is located.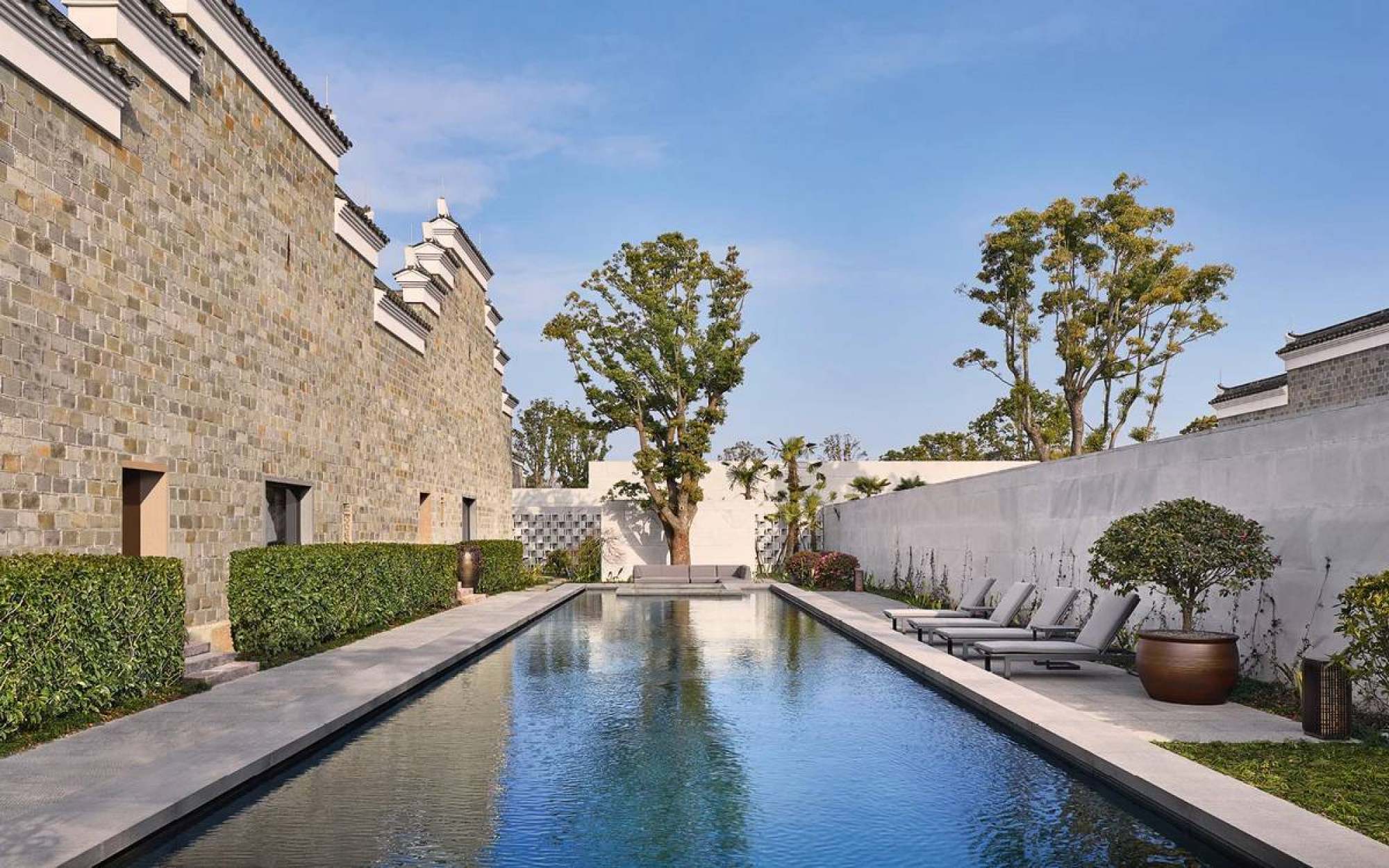 The ancient appeal is evident all throughout the hotel.

Pop queen Lady Gaga spent her birthday at Hotel Eclat in Beijing, which has suites themed after Darth Vader, Barbie, Harry Potter and Midnight in Paris
Commune by the Great Wall in Beijing has villas designed by architects Gary Chang and Kengo Kuma, while Amanyangyun features restored buildings from the Ming and Qing dynasties