White truffles in Asia: how top chefs are using the notoriously expensive ingredient in innovative ways, from Cantonese fare at Macau's Wing Lei Palace to Hong Kong's Caprice and Thailand's Chef's Table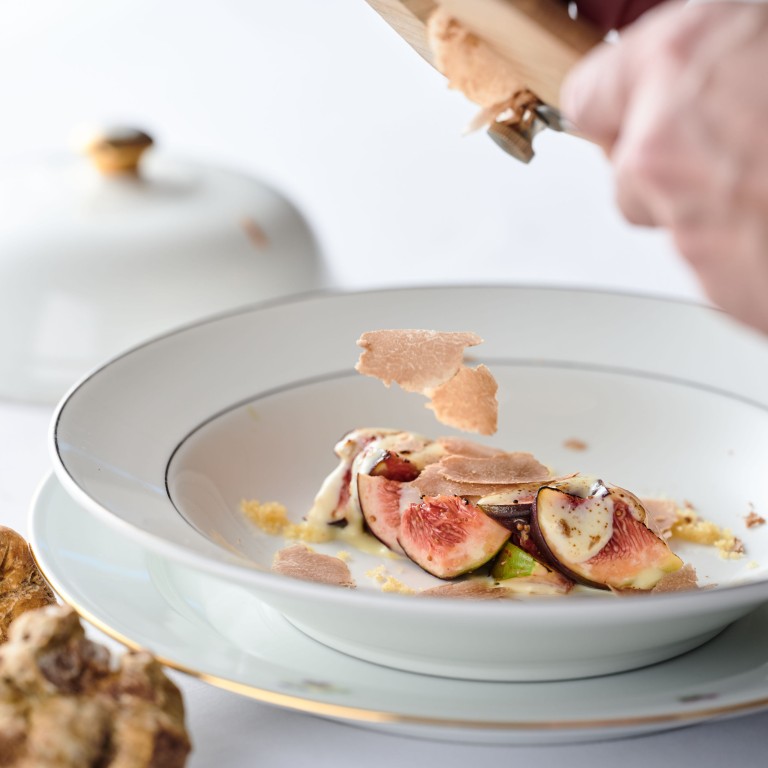 Known to chefs as the "white diamond" of gastronomy, the white truffle is one of the world's most highly prized ingredients. The best grow in the Piedmont region of Italy and are in season for only two months, with the supply ultimately determined by the weather.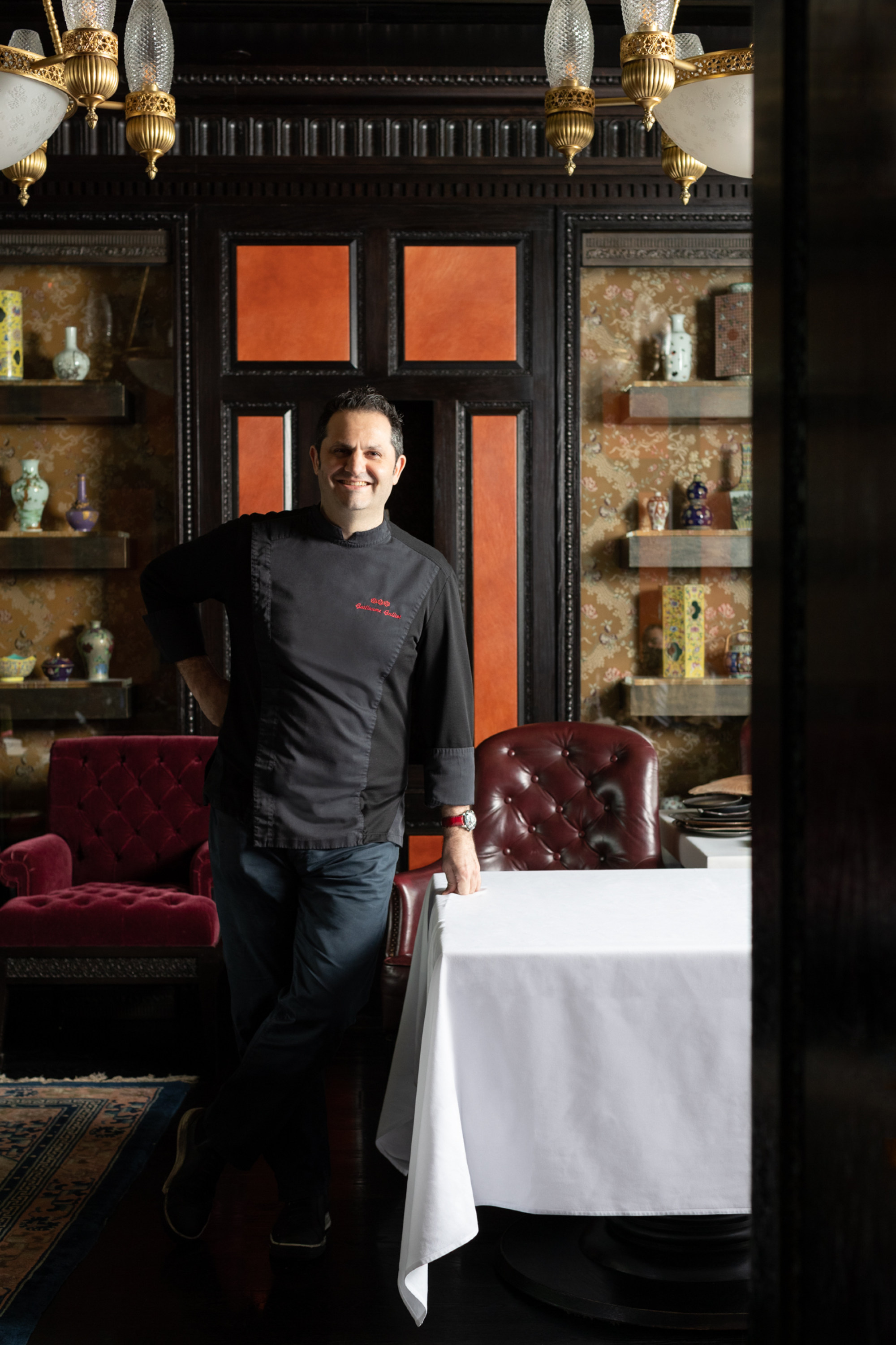 That's a sentiment shared by all those we interviewed for this article, including Andrea Zamboni, executive chef of Hong Kong's Radical Chic: "White truffle has the capability to enhance, to make a dish decadent and elegant. I also love the strong link with terroir, growing and living in symbiosis with trees. It's a jewel to cherish."
In the hands of an imaginative chef this edible treasure has the flexibility to play an elevating role from the beginning of a meal to its end. For example, start with Galliot's hare soup from the Loire Valley with Fourme d'Ambert toast and white truffle. Only available at dinner, the soup is made from a hare stock that uses every part of the animal, including the bones, which is well complemented by the Fourme d'Ambert toast's blue cheese and foie gras. Hazelnut and white truffle shavings add a final flourish.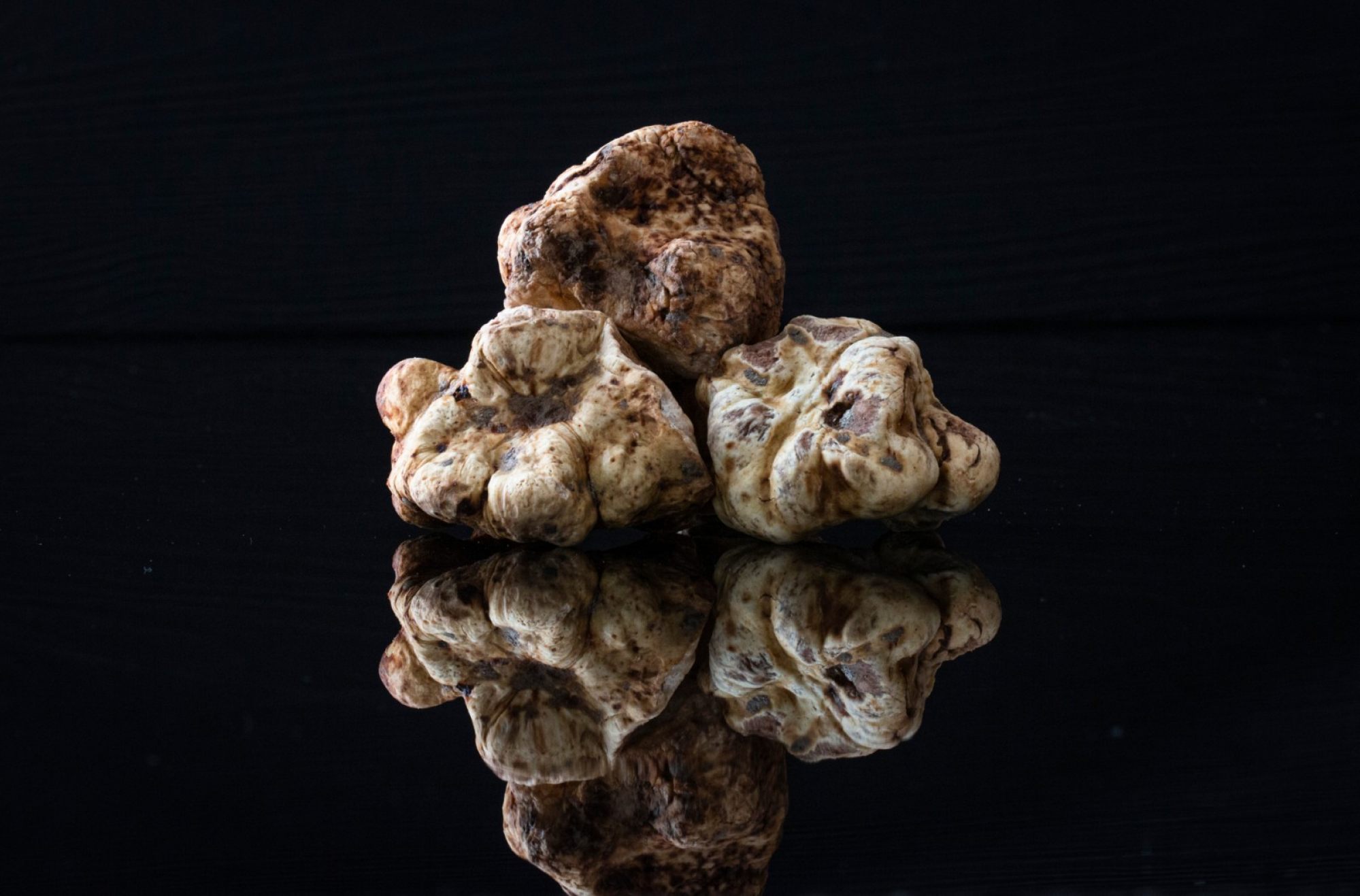 "The result is a refined soup, rich in texture and complex in taste, with its temperature bringing out the aroma of this prized ingredient," Galliot says. "I wanted to pair it with something different, something other than eggs, pasta or risotto, so I decided on soup as it's something unconventional. I chose hare because it too is a seasonal product."
Next comes New Zealand coastal lamb tartare, cognac, puff pastry and lamb jus from Da Vittorio Saigon, an Italian restaurant in Ho Chi Minh. "In Italy, it is traditional to pair white truffle with
beef
, but I chose lamb to create a unique combination," says executive chef, Matteo Fontana. The pairing of the two he says creates a flavour combination that gives a "unique umami sensorial experience".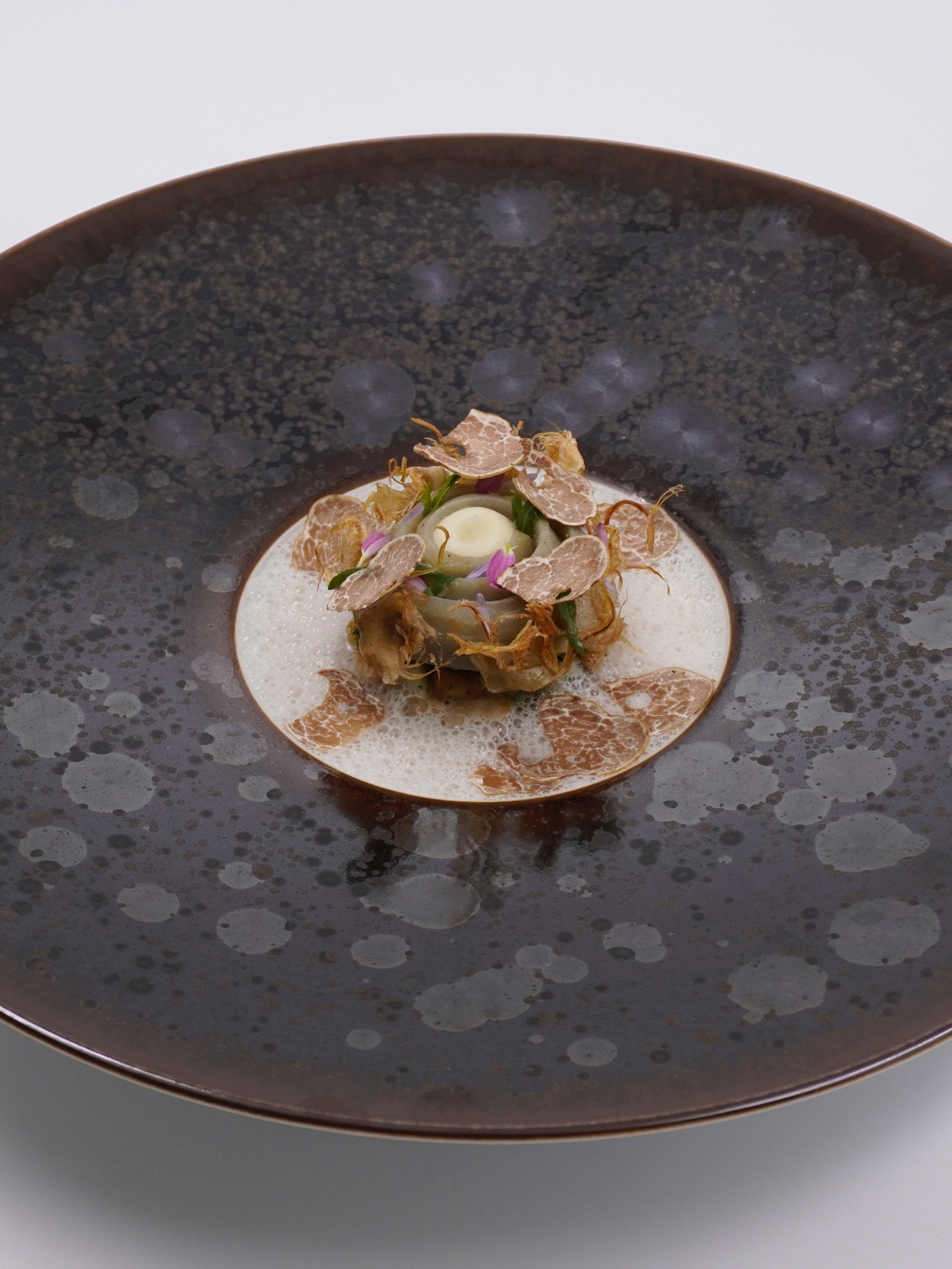 Presenting a warm vegetarian appetiser of artichoke à la barigoule, Comté cheese and Alba white truffle is Vincent Thierry, chef de cuisine of Bangkok's two-Michelin-starred Chef's Table. "Every season I try to pair different ingredients together with white truffle – as soon as you shave it on top of this dish, it becomes a really different plate. In my cuisine I always try to use it as a full-part ingredient, but you must also know the power that it will bring to the recipe," he says.
Turning to the mains, we find white truffles also finding a place in contemporary Chinese cuisine. Executive chef Tam Kwok-fung of Macau's one-Michelin-starred Wing Lei Palace says, "More and more Chinese cuisine chefs are incorporating white truffles, whether it be in a traditional dish or a novel dish."
Chef Tam is serving two dishes with white truffle: vegetable fried rice with lychee wood roasted goose, truffle and crispy rice; and scrambled egg white with buffalo milk cheese, scallop, shrimp and white truffle. The former dish, a signature, is served all year round using truffles that are in season.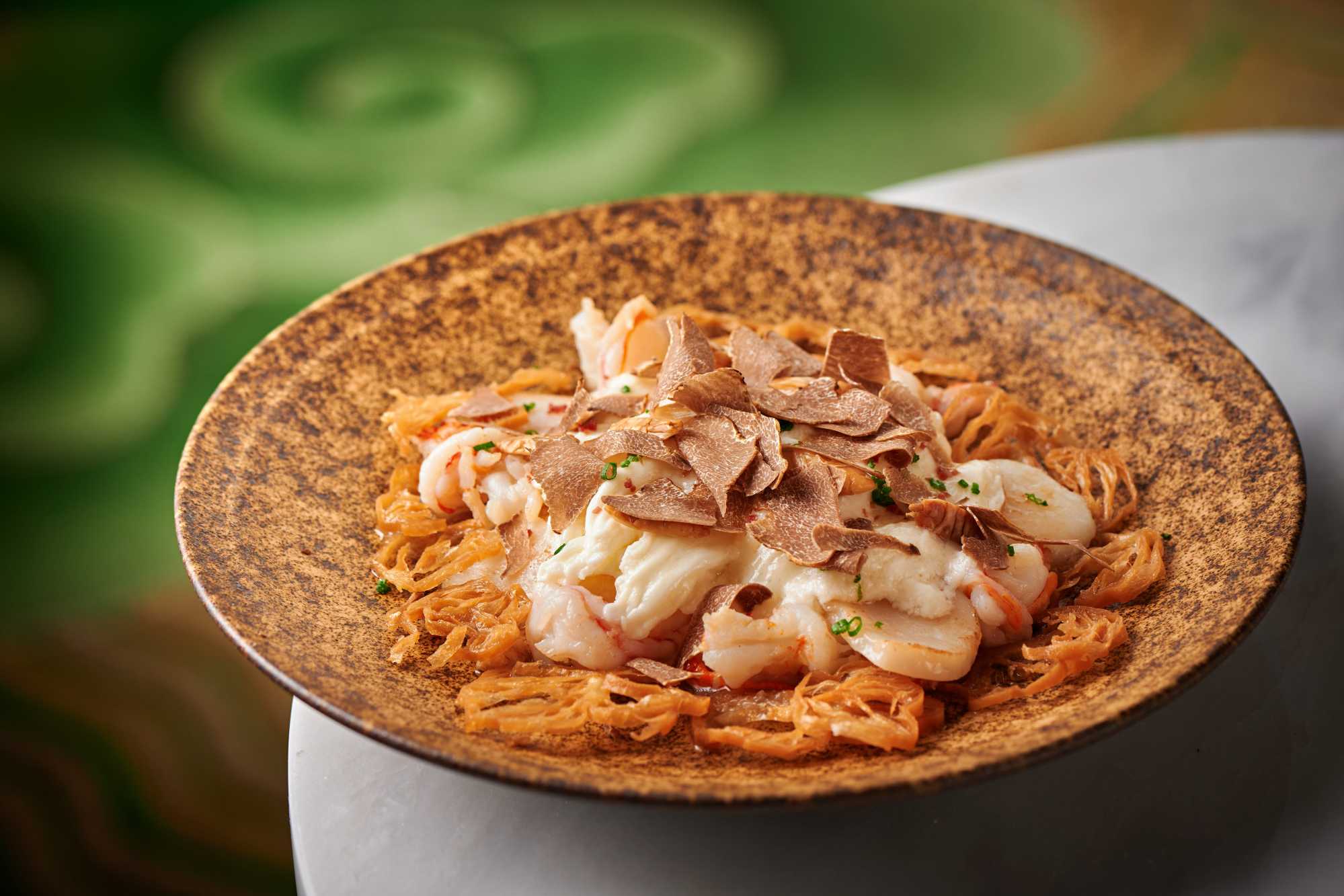 About the second dish he says, "When I decide how to use white truffle, I often draw inspiration from traditional Italian pairings, which include egg. The richness and fat content of the egg white and cheese bring out the full flavour of the truffle, while at the same time it is Cantonese, based on a famous dish from Shunde."
Another Macau Cantonese restaurant using white truffle is Pin Yue Xuan. The restaurant is offering four dishes: tossed Scottish razor clam with sliced white truffle and crispy abalone slices; braised wild dried deer tendon with white truffle; steamed organic Wuchang rice with white truffle, preserved sausage and chicken stock in bamboo; and Mao-tai and chocolate lava cake with white truffle. Darren Cheung, executive chef says, "I think it pairs well with Cantonese cuisine since the distinct flavours of every ingredient are present and this allows the white truffle to shine."
Last in the Chinese cuisine line-up is a dessert from Hong Kong's Howard's Gourmet. Founder Howard Cai has created a dish with Alba white truffle, seared turkey fig and French cream cheese.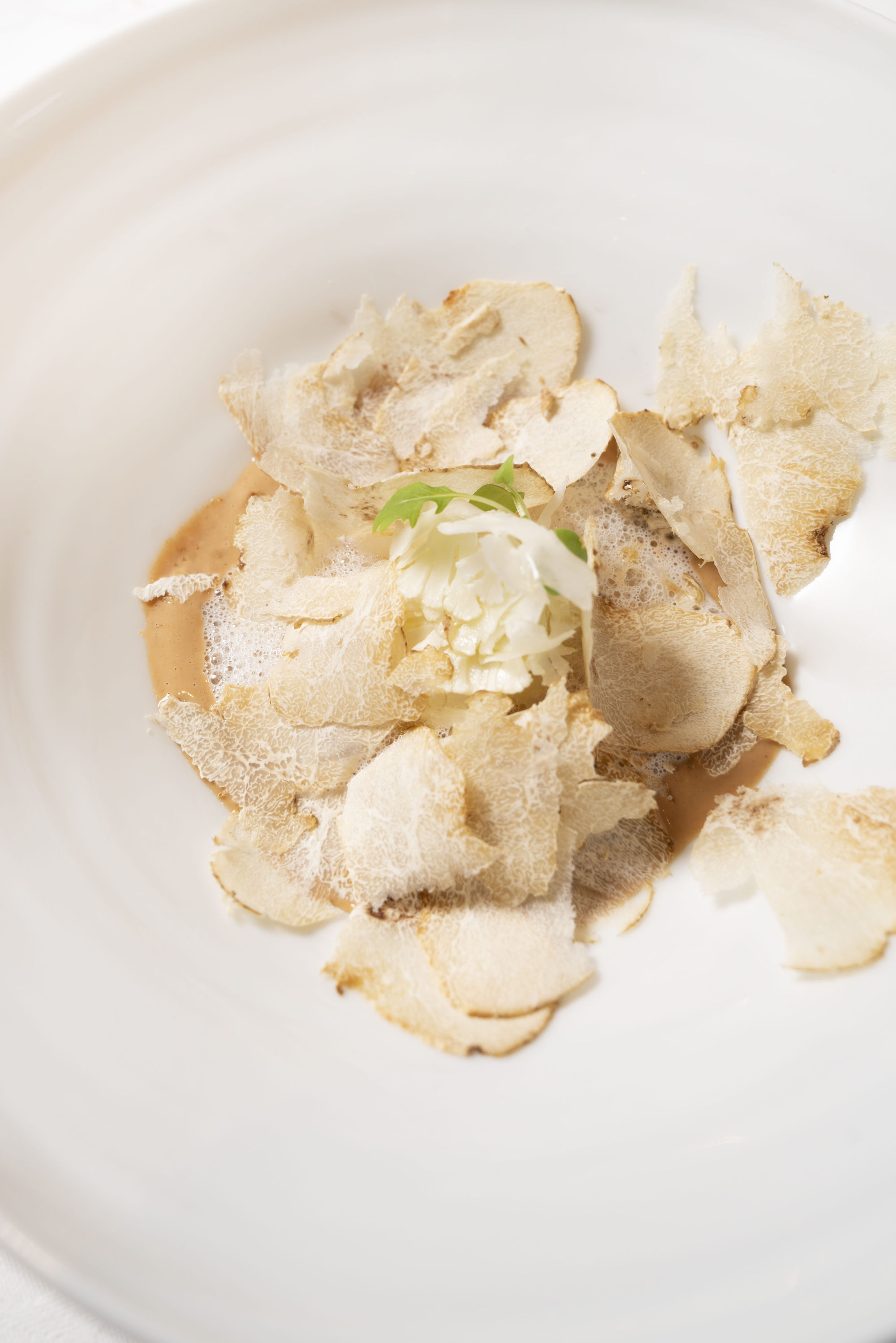 "My cuisine has a strong Chinese cuisine base that I like to take to the international stage, therefore I love to add interesting elements to my reinvented dishes," he says. He believes that not many chefs would think to pair figs with white truffle. "I like to find the uniqueness of each ingredient and highlight it. Surprisingly, I found the fig's mild flavour finds its true character when paired with the prized white truffle's distinct perfume."
Nevertheless, two Italian restaurants in Hong Kong are also using white truffle in dessert – Radical Chic and Castellana.
At Radical Chic, vanilla ice cream is paired with Tonda Gentile hazelnuts and white truffle, the ice cream made using Italian vanilla on a bed of mascarpone, finished with cognac, chocolate dust and caramelised hazelnuts native to Piedmont. Zamboni says, "In this dish, we try to pair the truffle in a less conventional match. The fattiness and full body of the ice cream is a surprising match with the spicy and hearty notes of the truffle, elevating the aroma of the whole dish."
Piedmont native Romeo Morelli, head chef of Castellana Hong Kong turned to the truffle's terroir for inspiration when creating castagna al tartufo, a dish of chestnuts, milk foam and truffle. "It's not uncommon for white truffles to grow near chestnut trees, growing together they almost become a part of each other, therefore they match well. For a Piedmontese, the two go hand in hand."
In addition to adding flavour and texture, for Morelli the pairing has an emotional quality: "I created this dish as an ode to my region. In Piedmont, when I think of autumn, I think of chestnut trees, the mountains and truffles. A bite of this dish transports me to Piedmont, which I hope my diners will experience too."

Chefs across Asia are putting new spins on the pricey Italian delicacy, like hare soup at Four Season Hong Kong's three-Michelin-starred fine dining restaurant Caprice
Vietnam's Da Vittorio Saigon pairs the 'white diamond' of gastronomy with lamb instead of beef, while Wing Lei Palace serves it with roast goose