5 things you need to know about Brunei's Prince Abdul Mateen – other than his six-pack abs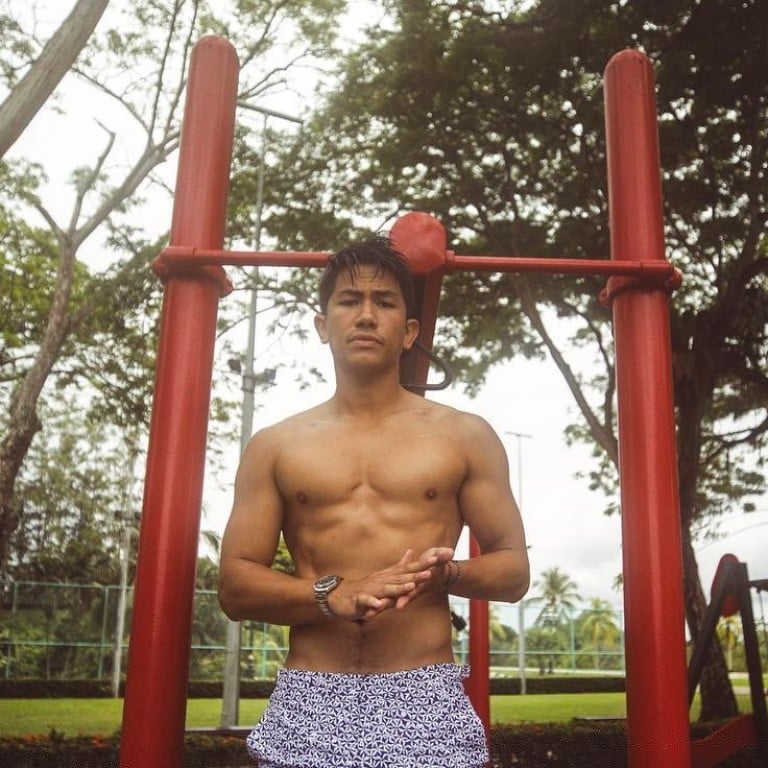 Many people have never heard of Brunei, a small Asian nation located on the island of Borneo. But that does not stop its prince from enjoying his life to the fullest. Indeed, Brunei is one of the wealthiest countries on earth. Prince Abdul Mateen's father, His Majesty Sultan Hassanal Bolkiah, Sultan of Brunei, has a net worth of US$28 billion – which is plenty to keep his son, along with his 10 siblings, enjoying the most luxurious of lifestyles. But here are some things you might not know about the prince.
1. He calls himself the 'father of tigers'
He owns white tiger cubs and ocelots, and regularly posts photos of his pets on Instagram, including one of a leopard cub frolicking on his bed and one of him and his tiger cub going to the beach. That's not an opportunity everyone gets!
2. He's a trained pilot
The prince was recently awarded the RAF Wing Badge, qualifying him as a helicopter pilot. He trained at the Defence Helicopter Flying School at RAF Shawbury, in the UK. His father owns his own helicopter, so he definitely has a lot of opportunity for practice. The prince is continuing his training, and his next goal is to become a Black Hawk helicopter pilot.
3. He's a soldier
The prince holds the rank of second lieutenant, which he earned in 2011 at the commissioning officer course at the Royal Military Academy Sandhurst, in the UK. The course is 44 weeks long and very gruelling – at one point, he was made to dig trenches for three days nonstop, and if he started to fall asleep, the commanding officers would kick him to wake him up. He also had to walk up seven mountains within 24 hours during a race that spanned 46 miles. Despite the hardships of the course, he attributes it to making him strong both mentally and physically, and calls his graduation from the academy "the greatest thing he's ever done".
4. He's a simple guy at heart
When he is not playing sports or attending to princely responsibilities, he says that he likes to spend his time hanging out with his friends and watching films. According to GQ, which interviewed him in 2016, he ends every sentence with "thank you". The prince says despite the luxuries that come with his position, it's important to remain "grounded and humble at the same time", and he credits his three closest friends with keeping him down to earth.
5. He loves sports
When he was growing up, his idol was football star David Beckham. The extent of his own athletic pursuits is almost too long to list: he enjoys snorkelling, skydiving, golfing, skiing, rowing, boxing, badminton and horseback riding. Polo, a historically royal sport, is also one of his favourites: Mateen says he enjoys the complexities of the sport, along with the dexterity, multitasking and control that are required. He even represented Brunei at the Southeast Asian Games that were held in Malaysia in 2017, competing alongside his sister Princess 'Azemah Ni'matul Bolkiah.
As of today, he has more than 1.2 million followers on Instagram – up from 240,000 in 2016 – and his popularity continues to grow. If his life so far is anything to go by, he is destined for great things.
Want more stories like this? Sign up here. Follow STYLE on Facebook, Instagram, YouTube and Twitter .

Animal-lover, pilot and Instagram sensation Prince Abdul Mateen has a large social media following for a good reason, one of which is his impeccable manners