Re

v

iew

/
Family staycation at the Mandarin Oriental Hong Kong with chocolate making and balloon animals – and maybe a Mercedes CLS450 for the day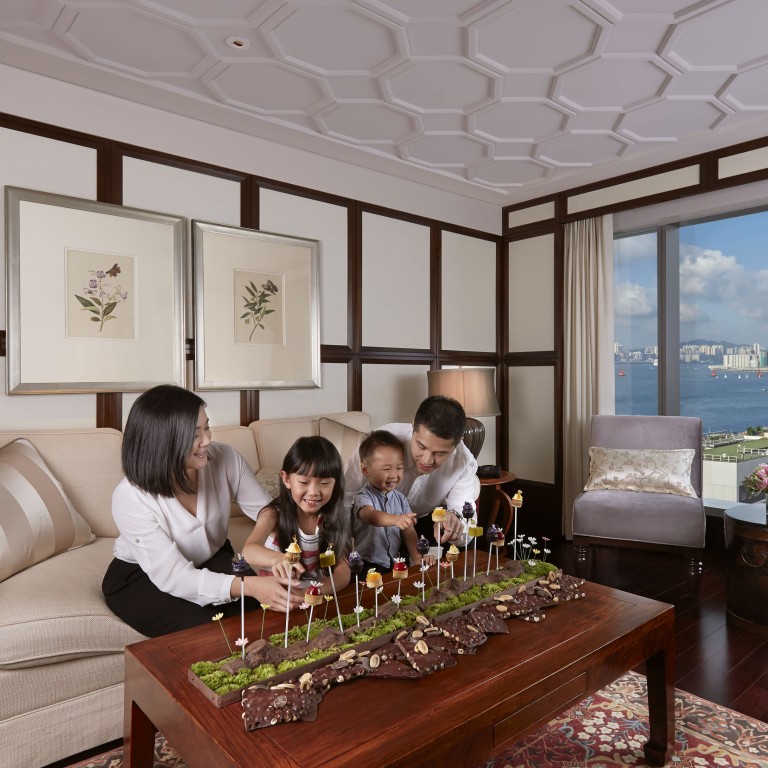 Christmas is coming and like all families dealing with the uncertainty that has been a constant theme in 2020, the holiday season is yet another thing we have to tackle differently this year. Hong Kong is faring very well compared to many other cities around the world and we are thankful to be blessed with our health. Nonetheless, with Zoom classes and what looks like stricter restrictions returning, it's going to take
something special to break the monotony of pandemic-era life
.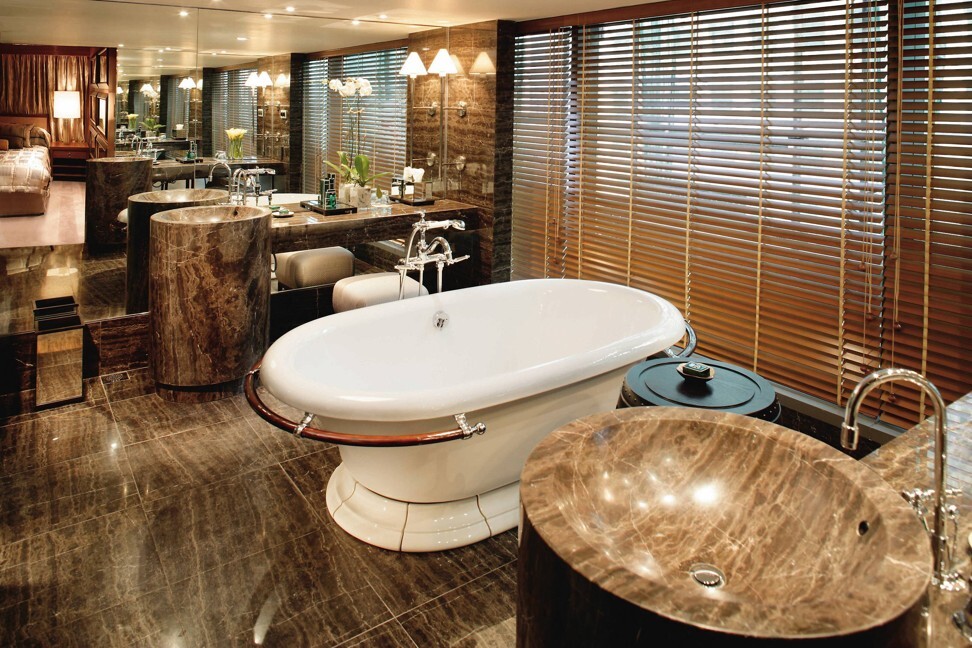 With this in mind, I took my husband and young son for a "Staycation by MO", a family-friendly stay that is laser-focused on keeping your child entertained and, as many a parent will tell you, a happy child is a happy life. Things started well when our room was upgraded to a Statue Square View Suite that came equipped with tepee, toys and games for our little one. He was over the moon. Add the welcome snacks of madeleines and MOHK's famous rose petal jam, and we were all happy campers already.
What my husband and I liked best about the Statue Square View Suite was the gorgeous bathroom looking towards the harbour – one look and we could already feel ourselves relaxing at the thought of a long soak in that tub.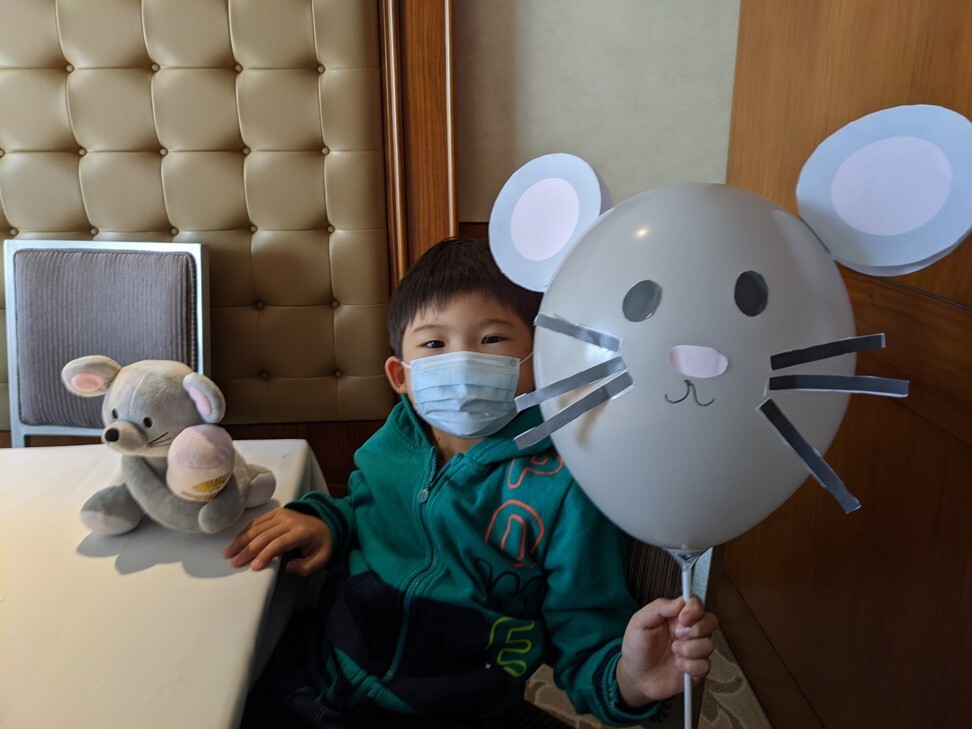 We were scheduled for the kid's club which was conducted in one of the hotel rooms and hosted by staff. Our son was taught how to make towel and balloon crafts, and a manicurist from the spa painted the fingernails of the little girls in the group too. The catch was that a parent or guardian must accompany the child so it wasn't quite as relaxing as kid's clubs in resorts abroad where a child can go and play by themselves. Remember "abroad"? Anyway, our son was nevertheless chuffed with the whole thing.
Another highlight was the chocolate making class. Our son's favourite book is Curious George Goes to the Chocolate Factory and going into the confectionery kitchen of the hotel was his dream come true. We learnt about the properties of chocolate making, the dedication of the hotel to free trade and most importantly we were taught to make chocolate truffles and lollipops.
For those who stay for two nights or more, there are other classes to enjoy too such as tea or mixology, and on the weekends you can attend wine tasting and Christmas wreath-making classes for an additional cost, but given our son's reaction to chocolate making, we wished we booked it for the second day of our stay, but as it's the most popular class, those who want to participate should book early!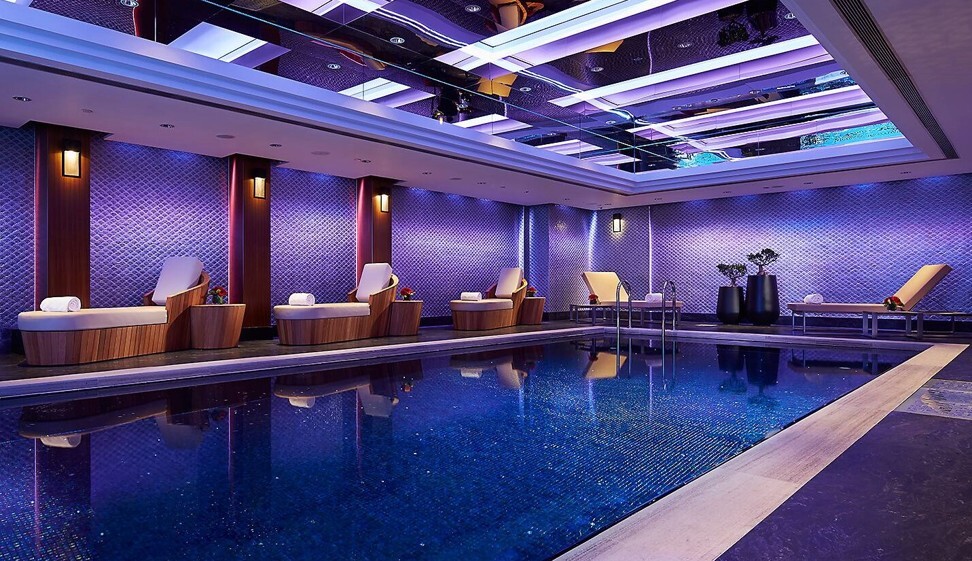 Hotel swimming pools, a long-neglected feature of city and business hotels where people are too busy getting out and about, are now the main attraction for staycations. MOHK manages the influx of guests fairly well, letting you call ahead to see if there is room for a visit. Since it's an indoor heated pool, we went later in the evening and loved the underwater acoustics feature.
What made our experience truly unique was the Mercedes test drive coupon that's available for guests with a valid driving licence staying two days or more. If you call and book ahead, you can take the car for a test drive for a full day when you leave the hotel, ending the staycation with a family day trip to somewhere not easily accessible by public transport.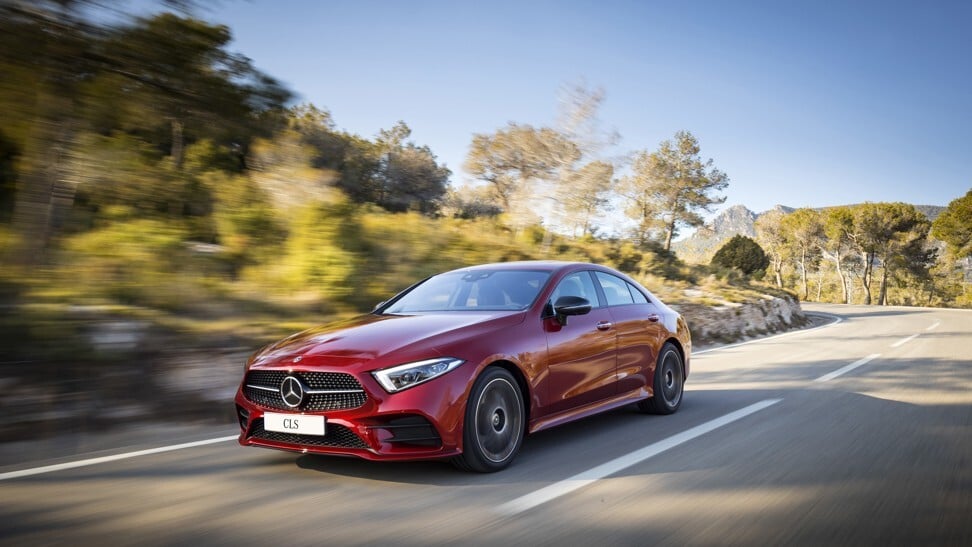 After a full breakfast at Cafe Causette, we checked out at noon to take the Mercedes CLS450 for a spin. This hybrid model was released in 2019 and is classed as a coupe but has four doors. We had only our young son sitting in the rear seats, but we couldn't help but notice that the steep slope of the roof and oddly shaped door would make it difficult for anyone with elderly parents, say, to share the ride. Apart from that, the car's design is sleek, toned and no-nonsense: like
Kamala Harris in a pantsuit
, it was ready to get to work and show us what it was made of.
The interior is gorgeous stitched brown leather with wood trim and plenty of techy features including a 25-speaker Burmester audio set-up, navigation screen, 4G LTE Wi-fi hotspot, Apple CarPlay and Android Auto.
The hallmark of the CLS is its hybrid drivetrain, based around a 3.0-litre, six-cylinder engine that generates 362 horsepower. On top of that, Mercedes added a 48-volt alternator and electric motor that provides an additional 21 horsepower and 184 pound-feet, which sharpens the acceleration and powers accessories when you're stopped.
With the car we were able to end a wonderful two-night stay with a drive to Repulse Bay for a day of fun and sun on the beach. In a small place like Hong Kong, this is as close to new experiences as we can get for now and, most importantly, our son loved it.
Editor's note: As of time of writing the Mercedes test drive is no longer available with the Staycation at MO package.
Want more stories like this? Sign up here. Follow STYLE on Facebook, Instagram, YouTube and Twitter .

Staycation by MO programme focuses on the kids, with classes and activities to keep them occupied while the parents get some down time in the tub or pool