Luxury brands are ditching KOLs for virtual influencers in China: how Alexander McQueen, Dior and Prada are turning to digital avatars and AI idols to woo millennials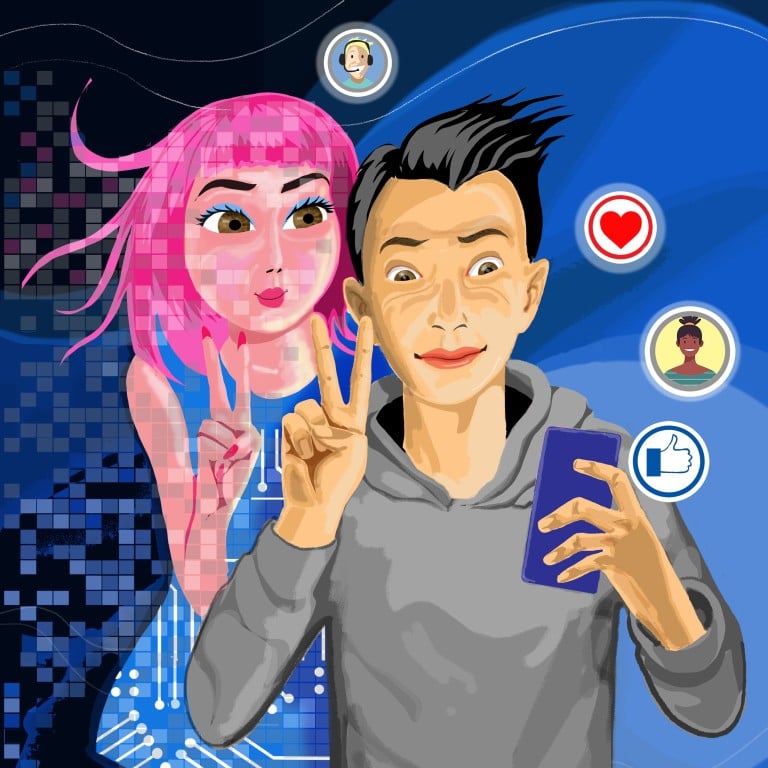 The year 2020 was a momentous one for us all, and that goes for luxury fashion, too. Amid the global pandemic, the industry faced a moment of reckoning with its digital dimension. As brands reshaped their offering to embrace the online world, their approach to influence and engagement had to change in step.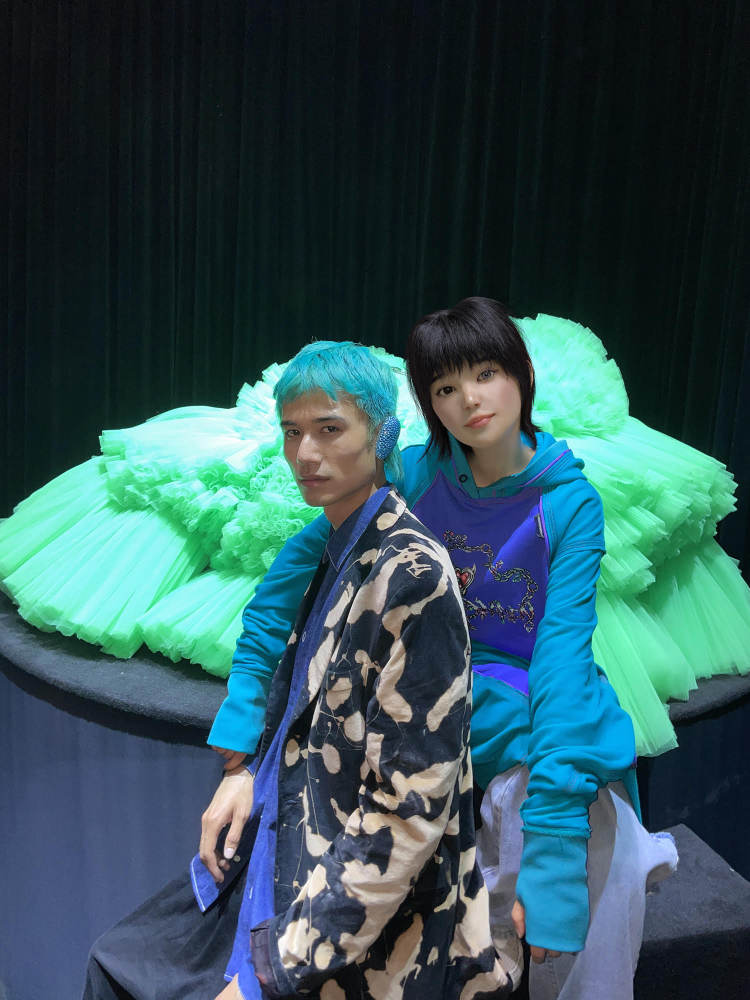 In China, these synthesised humans are attracting record traffic and raking in record revenues, giving real-life influencers a run for their money. The country's virtual idol industry was worth less than 100 million yuan (US$15.5 million) in 2018, but with increased investment behind it, is expected to grow to as much as 1.5 billion yuan by 2023, according to Newsijie.
"We're stepping into the age of a hyperconnected metaverse and virtual humans unlock a completely new dimension of possibilities," says Reggie Ba-Pe, the Australia-based Burmese co-founder of entertainment agency Club Media. "These avatars will be the vehicle that transports us through these realms."
This growing phenomenon is rooted in the anime subculture from Japan and dates back to the 90s and "fictional vocaloid" stars such as Lynn Minmay and Kyoko Date – virtual anime characters that used synthesiser software for their voices. More recently, Japan's Hatsune Miku and China's Luo Tianyi have used more capable software to build on these beginnings. Both idols have millions of fans and have fronted holographic-style concerts in sold out arenas.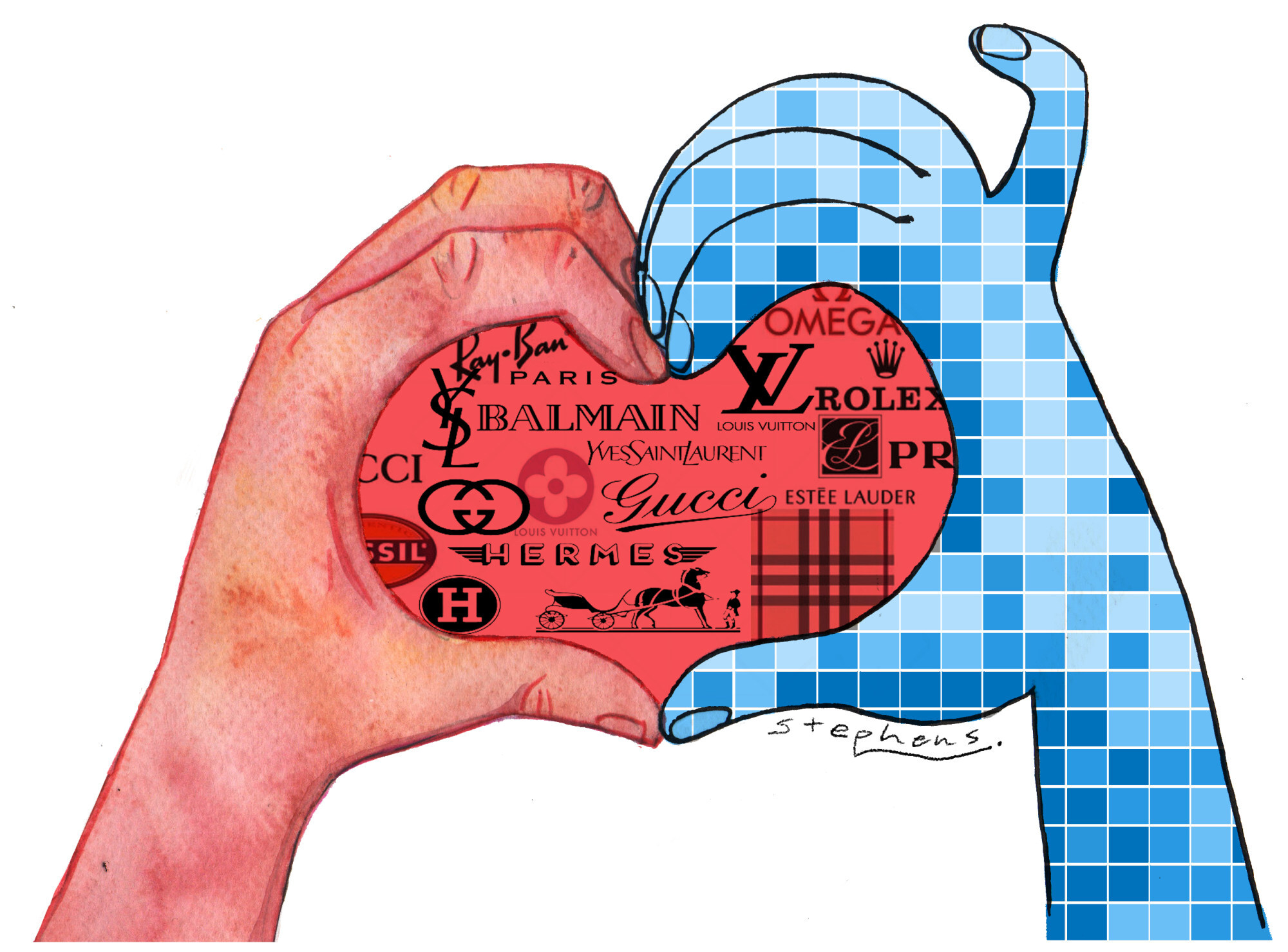 Making their way from music to fashion, virtual idols are paving the way for mixed reality initiatives, increasingly appealing to younger, digitally native consumers. Taobao and Tmall have both leveraged Miku and Luo to enhance their shopping and live-stream events.
Understandably so, for virtual influencers are said by experts to have three times the engagement rate of human influencers, and Chinese video platform Bilibili has reported a 225 per cent increase in monthly average viewing times of virtual idol live-streams, between January and October 2020.
"Virtual influencers are extremely popular among younger fans and in particular Gen Z consumers who are curious to experiment and try new things," explains Mei Chen, Alibaba Group's head of fashion and luxury for the UK, Spain and Northern Europe at (Alibaba is the owner of South China Morning Post).
In 2019, the tech giant's dedicated platform for luxury brands, Tmall Luxury Pavilion, partnered with virtual influencer Noonoouri on a game where users could follow the digital model's adventures around the globe and earn points by interacting with her. "Working with virtual influencers enables brands to connect with audiences in a new and interesting way and creates greater opportunities for interaction with fans," Chen affirms.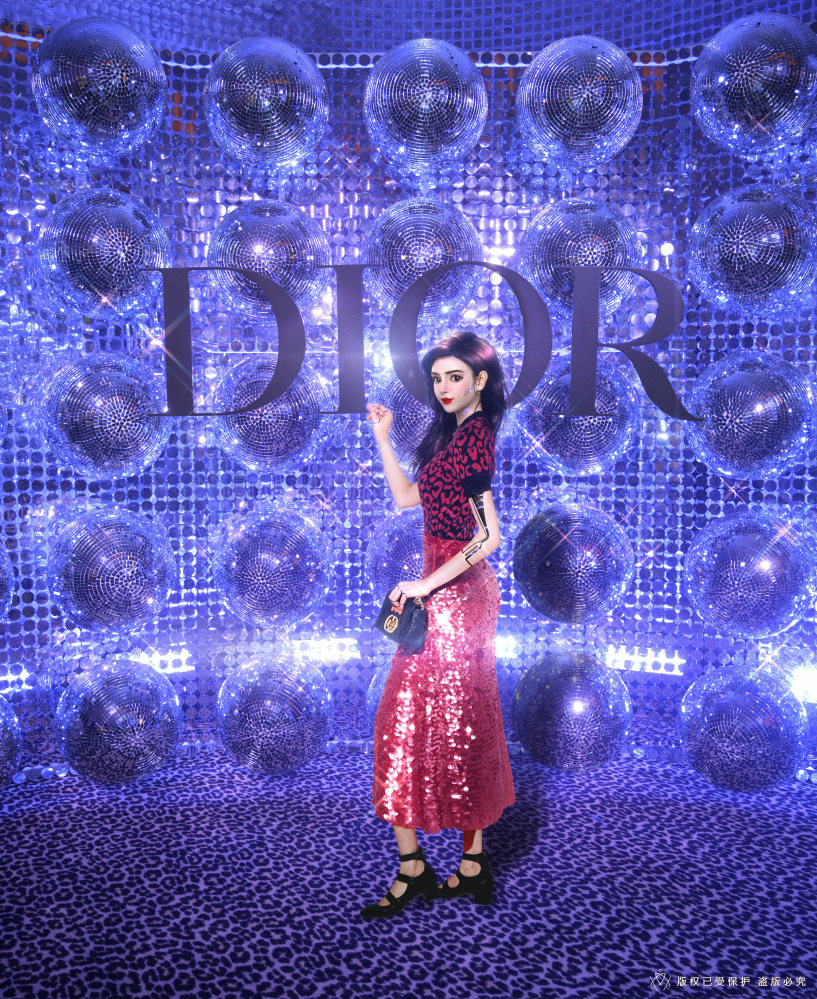 Tmall's success with Noonoouri led them to create their own virtual influencer Aimèe, who has sported outfits from the likes of Prada and Miu Miu in short videos and live broadcasts to entice younger audiences.
Aimèe is an astute example of brand-backed digital intellectual property, which is proving to be beneficial for high-end brands who are hoping to preserve their aura of exclusivity in the ever-expanding metaverse.
At its Pre-Fall 2021 show at the recent Shanghai Fashion Week, Dior created a digital double of its regional ambassador, Chinese megastar Angelababy. Dubbed Angela 3.0, the virtual celebrity took over the brand's official Weibo account to create a more vibrant experience for online viewers of the show, replicating the traditional eye-catching appearances (pre-show photocall, front row and after party) that celebrities make at a physical fashion show, virtually, while digitally dressed in the house's outfits.
The initiative was the first of its kind for a luxury house and allowed the brand to intimately engage with audience members on a mass scale. Angela 3.0's surprise appearance generated more than 90,000 Weibo interactions within two hours of the post, and made her the first virtual idol to participate in a Dior fashion show in China. The partnership enriched the concept of an online show, bringing a new feeling to live audiences, according to the brand.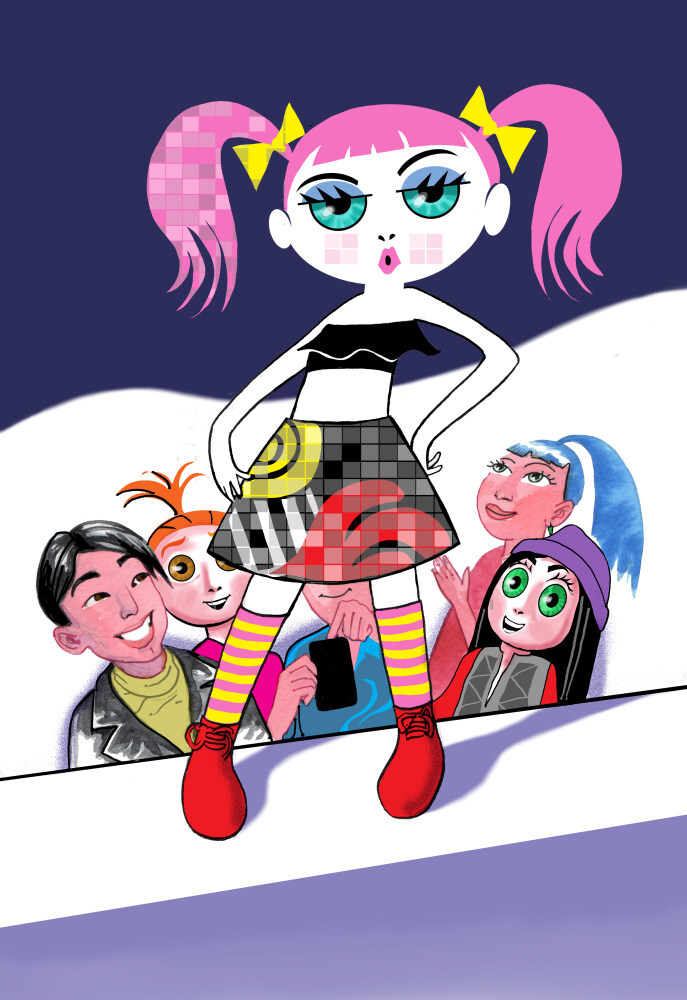 Dior's creation of a pixelated Angelababy clearly illustrates the benefits of virtual personas – they are location agnostic, so can be anywhere and everywhere at once. And with the "always on" nature of an influencer's job making it potentially gruelling, virtual KOLs can work round the clock without complaint.
Finally, in an industry plagued by controversy, CGI personalities also come with no risk of the later unearthing of a scandalous past, post, or unwise comments.
But these fictional digital characters can be seen as inauthentic and lacking in emotional connection. "It's even more important to be selective and work with virtual influencers that are in tune with your brand's values and connected to your target audience," Mei asserts. This could explain Tmall's choice of Noonoouri – a dedicated vegan and an advocate of sustainability, a growing trend in China.
Ba-Pe argues that because these characters are created from scratch, they can become pivotal tools to help stand out from the sea of influencers on social media, and offer an antidote to influencer fatigue.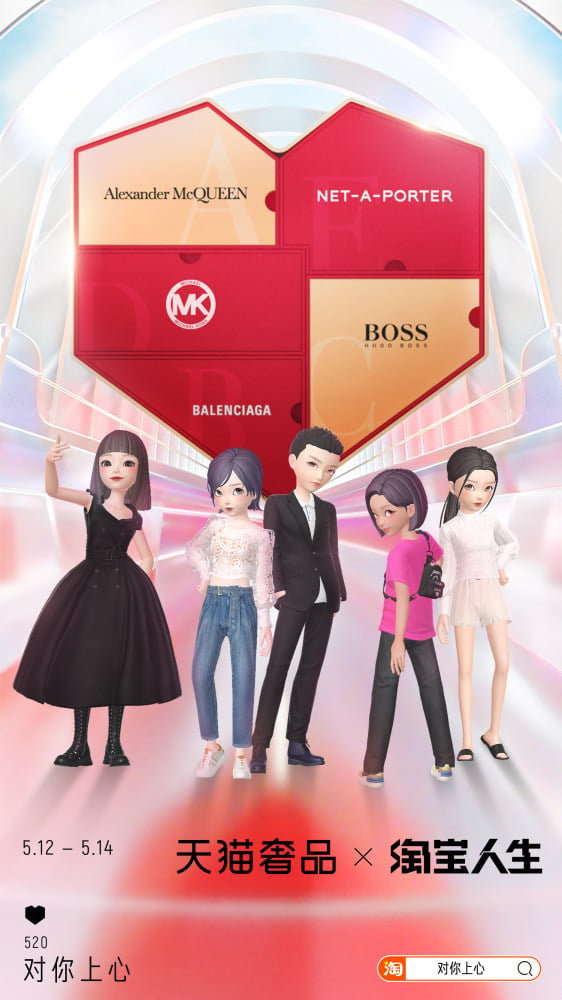 His company has created Maie, an up-and-coming virtual personality from Shanghai. "We wanted to create a character that resonated particularly with Chinese Gen Z," Ba-Pe says. "Maie shares a similar sense of displacement that much of the Chinese youth experience today. She is discovering who she is: her limitations, her aspirations and her place in the world."
As more consumers move online, they will increasingly demand compelling narratives like Maie's from their virtual idols. That is why Hong Kong-based independent 3D artist Ruby Chan created Ruby Gloom, who has worked with the likes of Fendi, Ambush and Bulgari.
"I wanted to separate my real lifestyle from my online persona so I created Ruby as an extension of myself," explains Chan, an ex-fashion influencer who grew tired of the industry. "Everything I post online is an illusion or a dreamed life of what I wanted to show people."
And dream she did. Ruby Gloom featured as a virtual model for Vivienne Westwood, Chan's all-time favourite luxury brand as a teenager.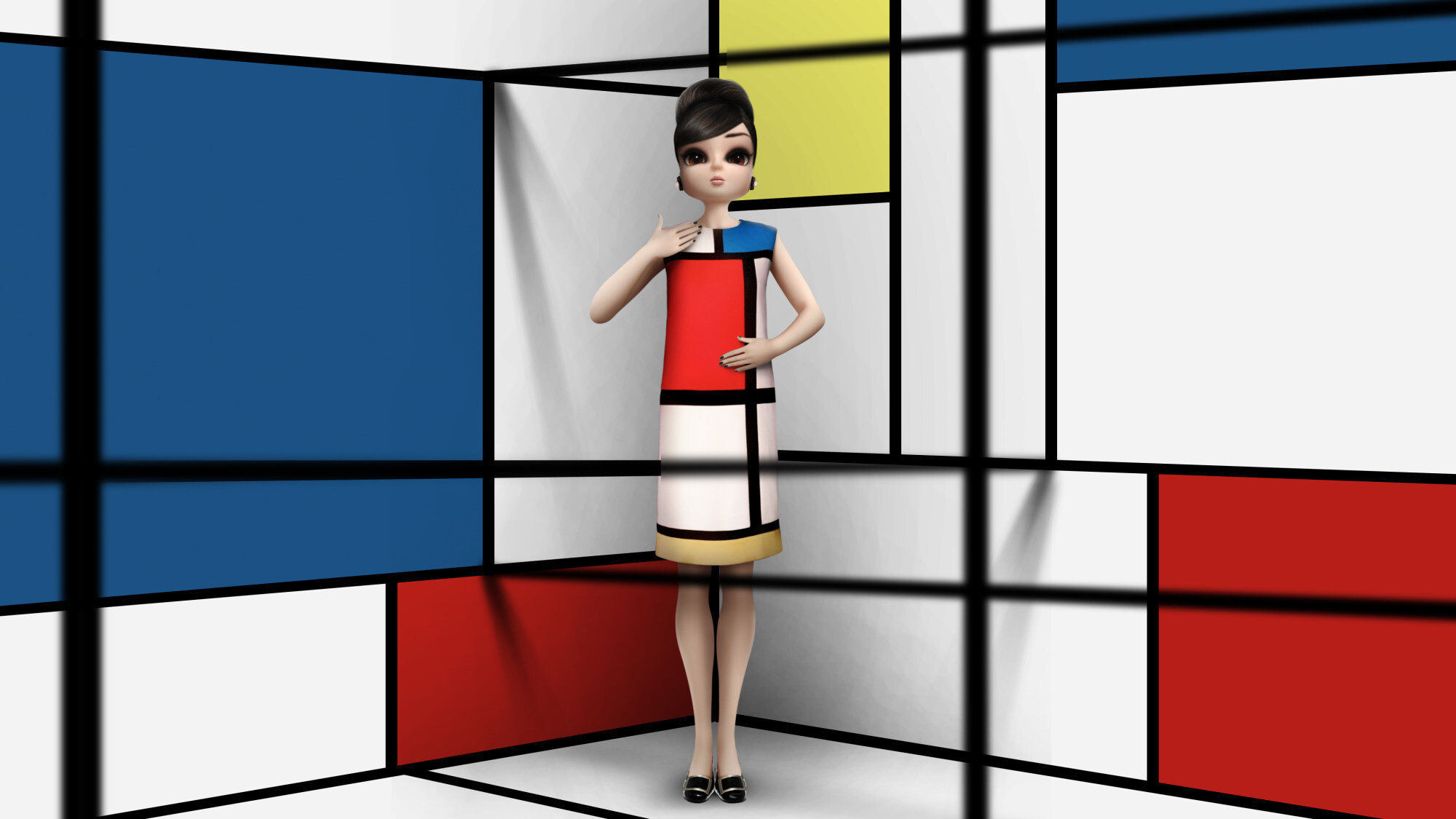 More recently, Ruby Gloom has signed with Club Media, with Chan pointing out that such agencies have more experience with branding, and that they will soon be moving beyond the physical cohort to represent the fast-growing virtual one.
But brand- and agency-owned idols are not the only synthesised personalities on the horizon. Ba-Pe foresees a future luxe landscape where everyone will be able to create their own photorealistic interoperable avatars to be used across platforms. These next-gen collaborative experiences will provide potential to move engagement from static social media posts to fresh, dynamic and real-time interactions.
And perhaps we are already there. For China's "520" Valentine's Day, Alibaba empowered consumers to virtually dress their own Taobao Life avatars in designs from brands including Hugo Boss, Alexander McQueen and Net-a-Porter. Soon, it seems, every luxury consumer will be able to hatch their own Ruby Glooms and become virtual idols in their own right.

1990s anime-inspired fictional vocaloids led to newer models like Japan's Hatsune Miku and China's Luo Tianyi, with Dior creating Angelababy 3.0
Dress your Taobao avatar in Hugo Boss, Alexander McQueen and Net-a-Porter and share on Bilibili; follow Noonoouri on Tmall and outfit Aimèe in Prada and Miu Miu